Encoders play an important role in maintaining a high-quality live stream. It's important to understand the difference between software and hardware live streaming encoders so that you have the information you need to choose the best option for your streaming video broadcasts.
In this post, we'll discuss the ins and outs of streaming encoders. We'll also compare the most popular hardware and software encoders on the market, as well as which scenarios work best for each encoding option.
Table of Contents
What is an Encoder?

Software Encoders

Hardware Encoders

Popular Software Encoders

Popular Hardware Encoders

Best Live Streaming Encoders for Broadcasters

Questions to Consider When Comparing Streaming Encoders

Conclusion
What is an encoder?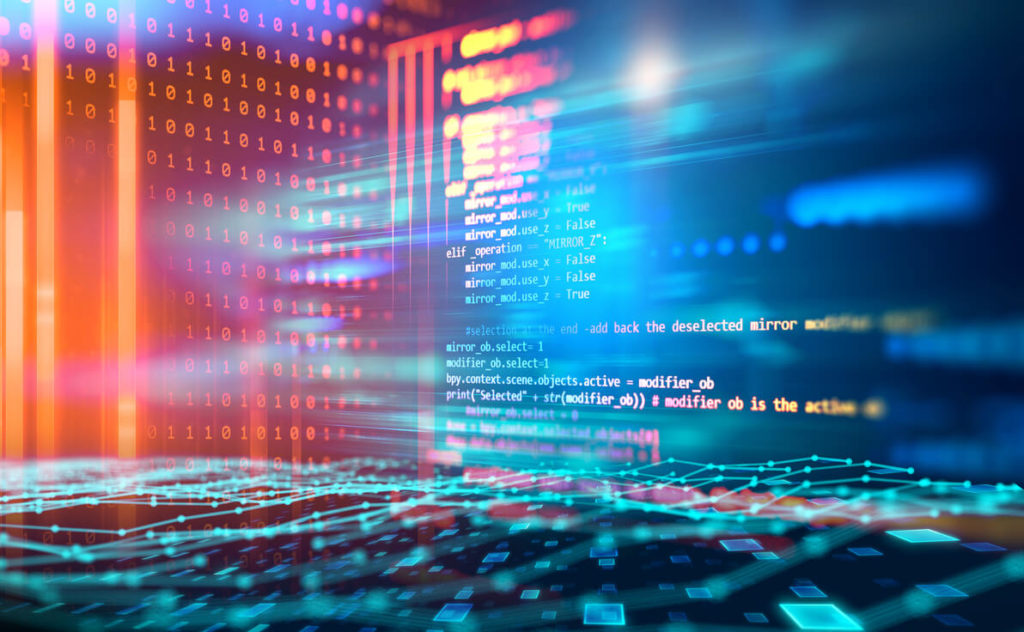 Encoders are devices that convert video files from one format to another. They can be either hardware or software-based. Encoders are essential for converting the RAW video files from your camera to streamable digital files.
Your encoder takes the necessary format and converts it into codecs through a compression/decompression process. The standard streaming protocol for internet sources is H.264. 
We also recommended the video compression format for HD streaming. The H.264 protocol can create what's called "lossless compression." For audio-only streaming, there are two popular choices: MP3 (MPEG Audio Layer III) and AAC (Advanced Audio Coding).
There are two important protocols for broadcasting to keep in mind: RTMP and HLS streaming protocol. RTMP transmits the files from the encoder to the video hosting platform, and HLS transmits it from the video hosting platform to your audience. Since the RTMP protocol is so widely used, you'll want to look into an RTMP encoder.
Now that you have a better understanding of the purpose of an encoder and how it works, let's take a closer look at the two different types of encoders: hardware and software.
Software Encoders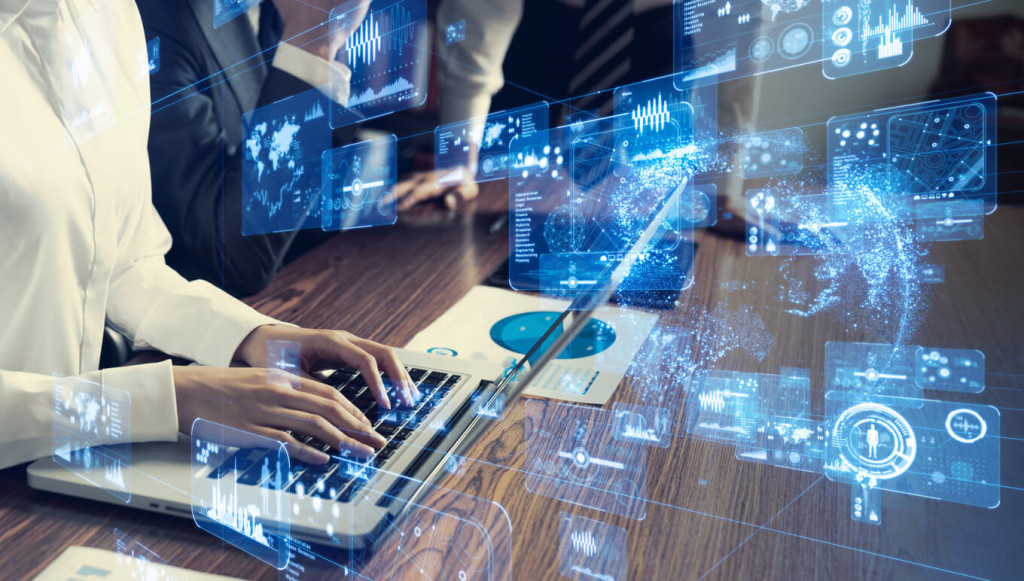 Software encoders are programs that run on your laptop, desktop computer, or another computing device.
There are several perks to using a software encoder. They are typically very easy to set up, and you can tweak or change most aspects of the codecs to get the bitrate and video quality you desire. You can easily update encoding software when a new version or upgrade is available.
Software encoders are generally appealing to beginner broadcasters because of their low cost and customization features. In fact, one popular open-source software encoders–OBS Studio–is free. Many Dacast broadcasters use OBS Studio since Dacast has partnered with OBS to create a custom encoding platform.
However, software encoders lack the overall speed that hardware encoders offer. This is because a computer runs multiple programs at the same time, and therefore can't devote all of its resources to encoding.
Hardware Encoders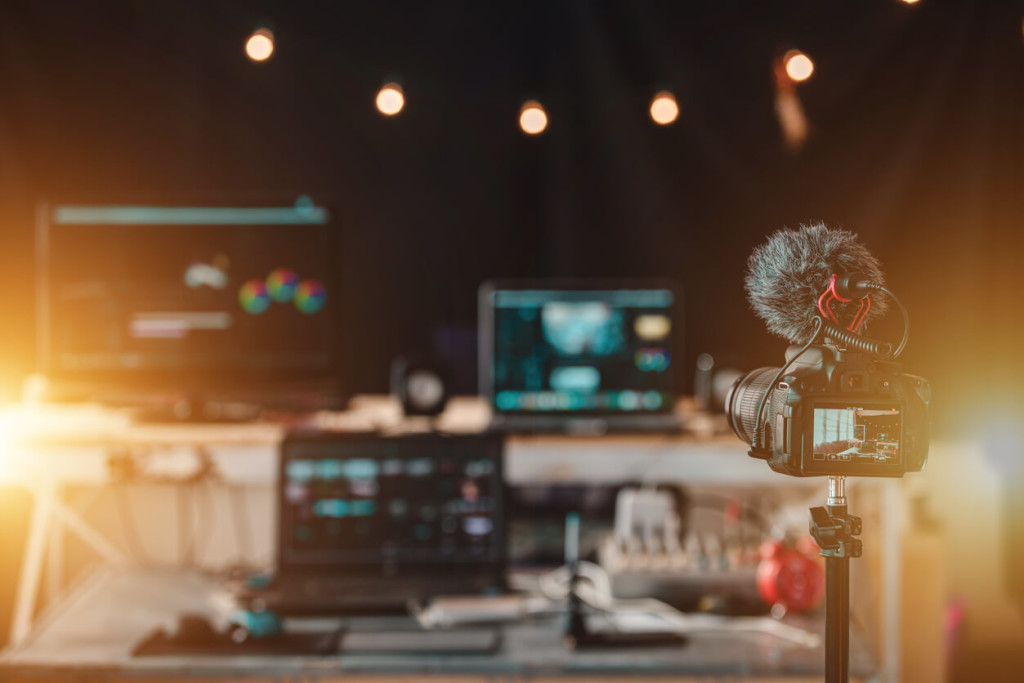 Hardware encoders are dedicated processors that use a designed algorithm to encode video and data into streamable content. These encoders come in both smaller, portable boxes and larger permanent fixtures.
Given their higher price-point, mainly professional broadcasters tend to use hardware encoders. They are specialized specifically for encoding, which gives them an advantage over software encoders.
That said, the video quality of hardware encoders is usually pretty fixed. In other words, there's not a lot of room to adjust video quality with hardware encoders. Given that hardware, encoders take time to design, build, and manufacture, they are sometimes equipped with older codecs. This makes hardware encoders very rigid, compared to flexible encoding software.
The higher price-point and lower latency that comes with hardware encoders set them apart from their software counterparts. You won't find any free hardware encoders. You may find some for as low as $100, but for the most part, they reach towards the thousands.
Popular Software Encoders
We've gathered some information on a few of the top software encoders on the market. Here's what you need to know.
1. OBS Studio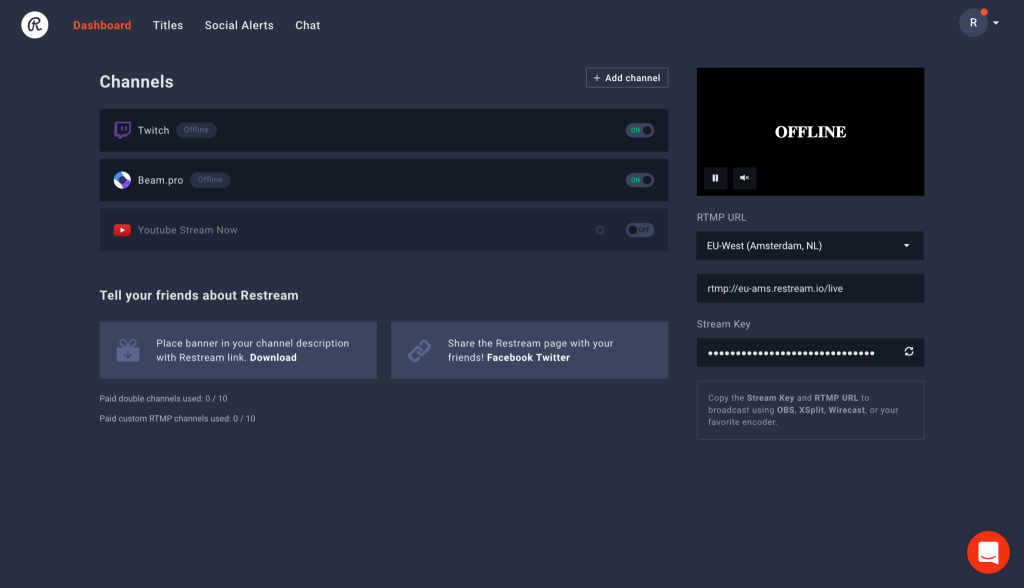 Since Dacast has created a custom platform on OBS Studio, the two platforms integrate perfectly. This makes OBS Studio a great software encoder for Dacast users, especially those who are still learning the ropes of live broadcasting.
Basic Functionality
OBS Studio offers a variety of video broadcasting tools, but we're focusing on the encoding capabilities. The OBS Studio platform integrates seamlessly with most online video platforms.
Key Features
OBS Studio is not a streaming solution, but it is a multi-faceted broadcasting tool. It provides real-time video mixing tools, camera transitions, audio tools, and more.
It is super easy to use, which makes it attractive to broadcasters who are new to the arena.
Pros 
Absolutely free

Integrates with most professional streaming platforms

No learning curve involved

Perfect for new and experienced broadcasters
Cons
Does not work with Windows XP

Relatively limited functions and capabilities
Pricing
OBS Studio is totally free to use.
Best Use Case
OBS Studio is meant to be used as an encoding and broadcasting tool that integrates with professional online video platforms.
2. Wirecast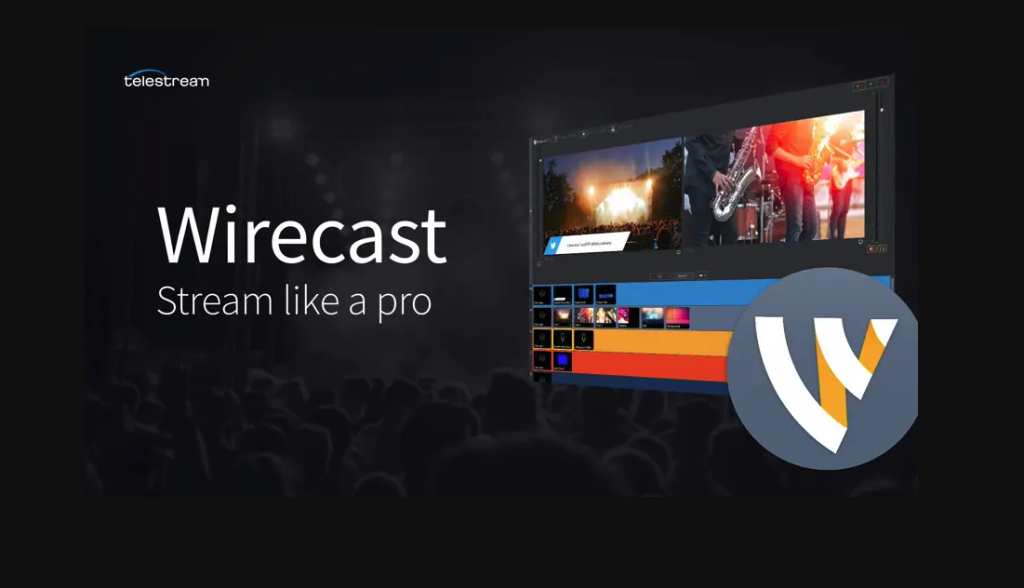 Telestream's Wirecast is another video streaming software with encoding features. This tool has been around since 1998 and was used privately until 2004 when Telestream publicly launched the software.
Basic Functionality
Wirecast has several functions that contribute to creating a professional live broadcast. The function we will focus most on is the encoding capability. The encoder is most well known for its real-time mixing and multi-camera switcher.
Key Features
Camera switcher

High definition graphics

Compatible with Windows and iOS

Multi-casting features
Pros 
Advanced features for advanced broadcasters 

Compatible with both Mac and Windows

A responsive customer service team

Consistent system updates to keep the software running effectively
Cons
Very expensive for a software encoder

The platform is tricky to used
Pricing
Wirecast has two encoding plans: Studio for $599 and Pro for $799. This is a bit expensive for an encoding software, but it is geared towards advanced streamers.
They offer a free 30-day trial if you want to try before you buy.
Best Use Case
This encoding software is for advanced broadcasters with the goal of broadcasting elaborate streams.
3. VidBlaster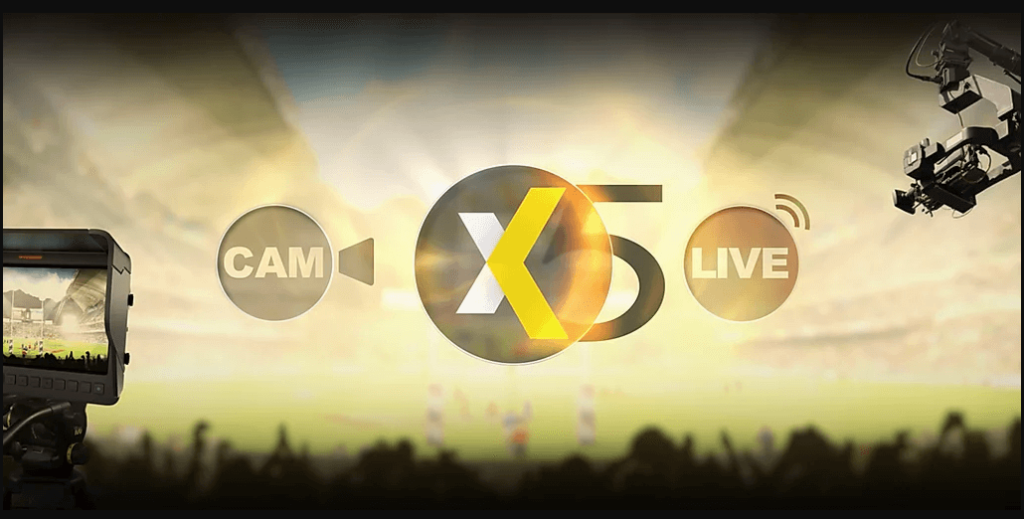 VidBlaster is a streaming tool with encoding capabilities. It has options for all broadcasters from beginners to advanced. The software offers more than just encoding tools and focuses on video productions.
Basic Functionality
VidBlaster offers streaming support with a wide variety of tools. It has plans for streamers of all levels of expertise.
Key Features
Plans for every budget

Designed to grow with you

Offers an array of video editing tools
Pros 
Offers a free version

Simulcasting capabilities

Simple to use and set up

Audio mixing and video perfecting tools
Cons
The free version isn't white-labeled

Not compatible with iOS
Pricing
VidBlaster offers four plans, which makes it suitable for broadcasters of all levels.
Here are the plans and their prices:
Best Use Case
VidBlaster's wide range of plans gives it multiple best use cases, but it's encoding software is powerful and can be integrated with most professional streaming solutions.
4. vMix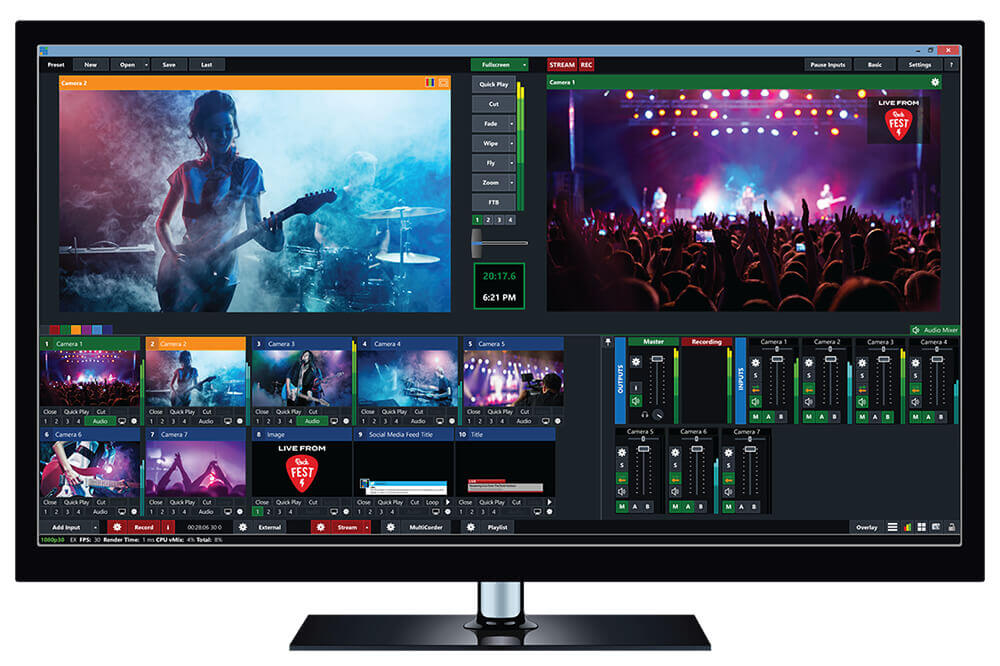 StudioCoast's vMix is a live streaming tool with encoding capabilities. It offers an array of useful streaming tools. vMix comes in six different packages and can be used by broadcasters with different levels of expertise.
Basic Functionality
vMix is a feature-rich encoding software designed for Windows users.
Key Features
Works with a variety of file types

Compatible with several video outputs

Simulcasting features 

Integrates with FMLE encoder add-on

Optimized for speed
Pros 
Free version available

Speedy and reliable

Feature-rich

Great customer service

Highly professional look
Cons
Not compatible with iOS

Difficult to use
Pricing
vMix offers six different plans at different price points.
Free

: $0

Basic

: $60

SD

: $150

HD

: $350

4K

: $700

Pro

: $1200
Best Use Case
vMix is best used in collaboration with a professional hosting platform.
Software Encoder Takeaways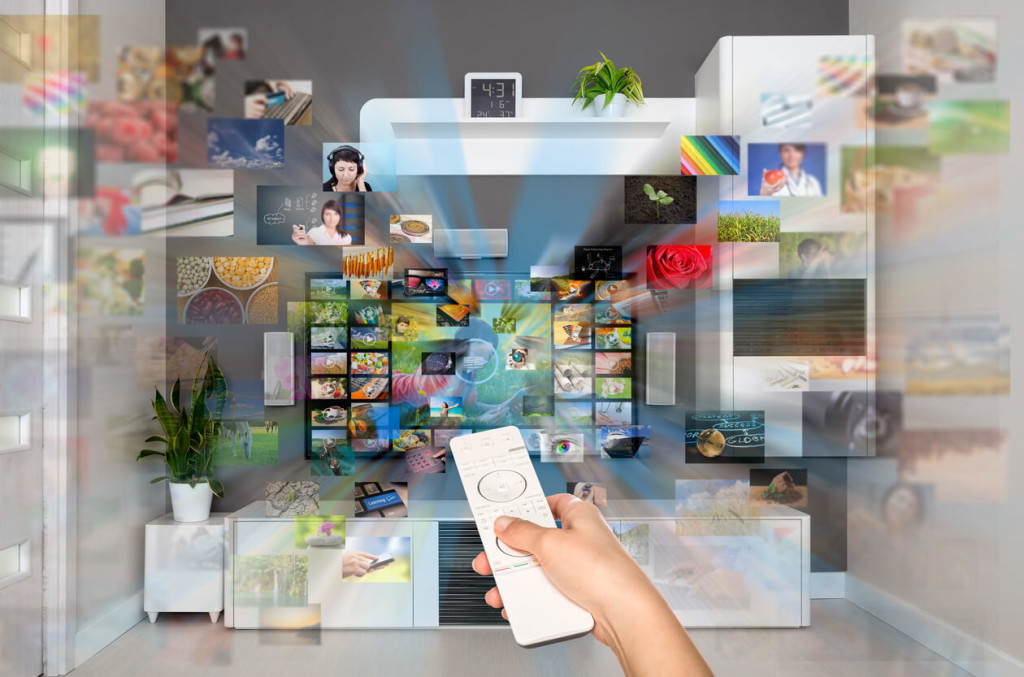 OBS Studio is one of the most popular options, particularly if you are seeking for a free software encoder. OBS offers encoding software for game recording and live streaming. It supports mixing between multiple sources and is accessible for new broadcasters.
Telestream's Wirecast is one of the best paid professional-grade software encoders on the market. In addition, Wirecast offers some great sports features to enhance any live sports broadcast. For example, you can insert scoreboards, live replays, and even real-time scoreboards with Wirecast encoding software.
Popular Hardware Encoders
There are three popular hardware decoding brands that are worth noting. These include Tricaster, TeraDek and Niagara.
Here's a breakdown of some of the features, pros, and cons, prices and best case uses for these three hardware encoders.
1. TriCaster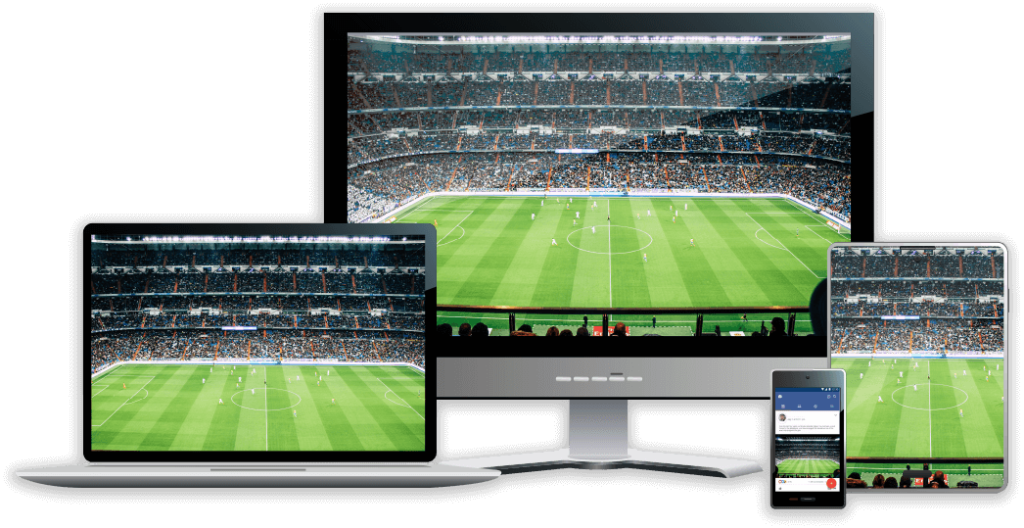 TriCaster is high-ticket encoding hardware designed for advanced streamers. It's capabilities extend beyond encoding.
Basic Functionality
TriCaster's encoding hardware is designed to connect to video capturing devices to encode video content in real-time.
Key Features
Real-time encoding hardware for live streaming

Recording functions 

Video and audio mixing tools
Pros 
On the spot moving graphic processing

Recording for video on demand (VOD) playback 

Mixing tools

Real-time encoding for live streaming
Cons
Expensive

Requires expensive accessories to use

Steep learning curve

Bulky hardware
Pricing
TriCaster offers an array of recording devices, ranging from $4500 to $15,000.
Best Use Case
The TriCaster encoders are best suited for professional broadcasters due to their high price points and complex features.
2. TeraDek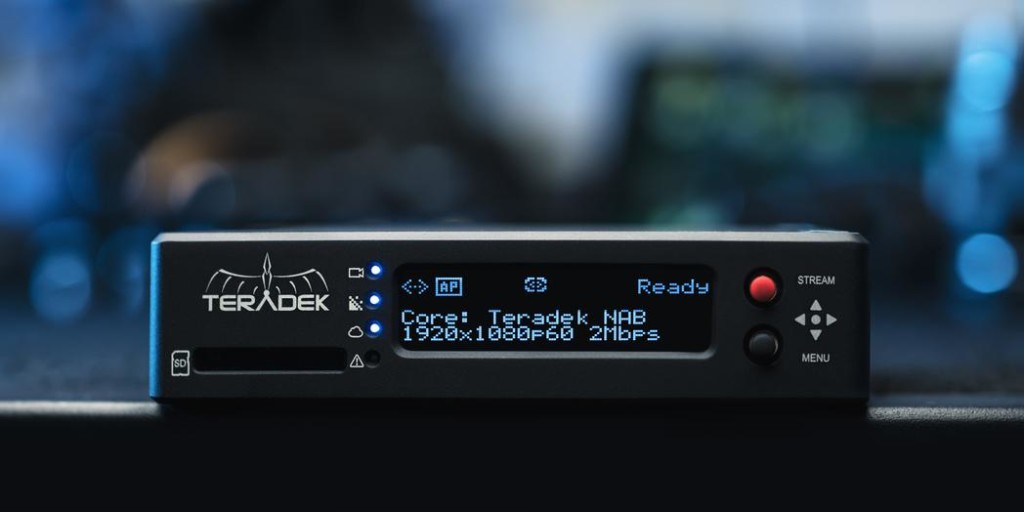 TeraDek offers compact encoding hardware that is perfect for live streaming on the move. Unlike many other hardware encoders on the market, their products are light and sleek. Some are built with portable chassis.
Basic Functionality
TeraDek hardware encoders are designed for portability and streaming on the move.
Key Features
Sleek design

Top tier video quality

Expensive
Pros 
Designed to live stream on the go

High-quality video

Compact and portable
Cons
Pricing
Pricing for Teradek's encoding devices starts at $1,790.
Best Use Case
TeraDek hardware encoders are best suited for professional broadcasters who require some mobility. 
3. Niagara Video

Niagara Video is an encoding brand through and through. They offer nearly 20 different encoding hardware options, in addition to a few different software solutions. 
Niagara Video has been around for nearly two decades. They have been at the forefront of encoding, and are often considered trailblazers in the industry.
Basic Functionality
These tools are built for both encoding and transcoding. Most of their tools are hardware encoders designed for professional podcasting.
Key Features
Many encoding hardware options
Pros 
Wide variety of encoding tools to choose from
Cons
Not applicable.
Pricing
For pricing, you must contact Niagara directly. Prices are not published online.
Best Use Case
The primary function of Niagara Video's products is to encode and transcode live video content. Since they have a variety of products and solutions, they offer a wide range of specific tools and features.
Hardware Encoder Takeaways
When it comes to hardware encoders, Teradek VidiU is one of the most popular options. It allows you to live stream over-the-top with just the encoder and video capturing equipment, so you don't actually need a computer. 
Other Teradek models include the Cube, Beam, Clip, and T-Rax which are all designed for different uses and projects. The Teradek Beam is a long-range encoder that can transmit data from up to 2,500 ft. away. This feature makes it ideal for live broadcasts on the field for sporting events.
TriCaster also has multiple encoding models to fit your every project and need. Some popular models include the TriCaster 40, 455, 855, and 8000. As one of the leading innovators in all-in-one live video encoders, you can't go wrong using one of these to produce your content.
Best Live Streaming Encoders for Broadcasters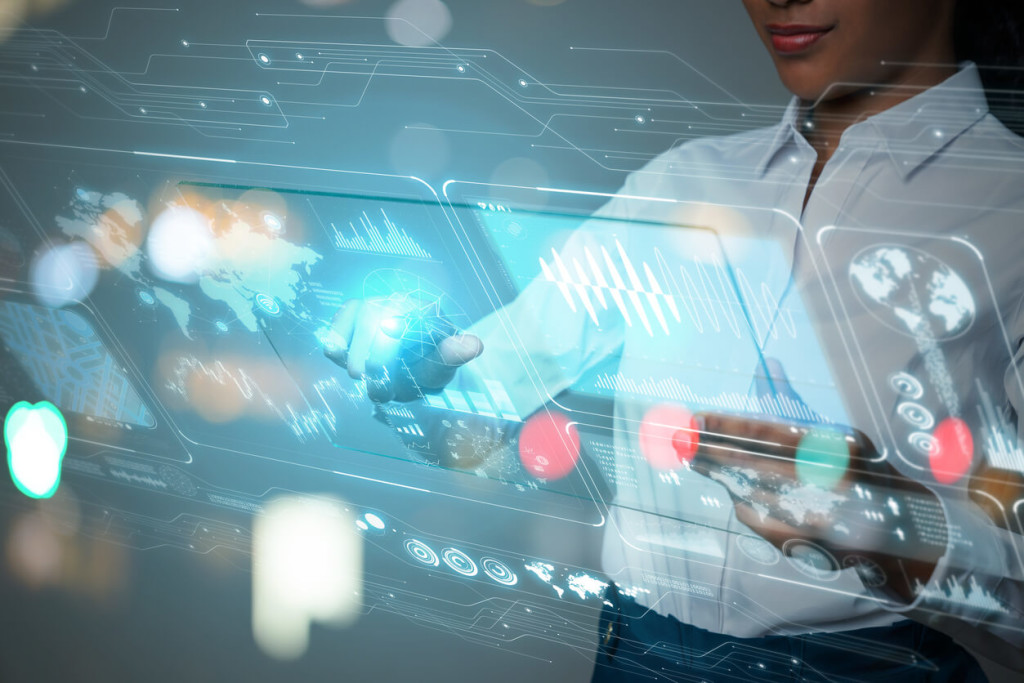 If you're oscillating between software and hardware encoders for live video streams, these suggestions might make your decision a bit easier.
Here are some suggestions based on encoders that work best for different types of broadcasts.
Beginning Streamers

: OBS Studio is free and allows you to familiarize yourself with the live streaming process. It offers a decent amount of features. Thousands of broadcasters, from beginners to experts, use this software.

Live sporting events

: Since these events take place in either a gym or a field, less equipment is ideal. You won't need to take up much space with just your computer and camera. As mentioned above, Wirecast, in particular, has some great sports-related features.

Live streaming from home: If you're a broadcaster who occasionally wants to stream live video to viewers from home or in more casual settings, you'll likely prefer something simple and free, like OBS Studio.
Production Companies: When you are live streaming professionally, you likely need high-quality, crisp video streams for your viewers. In that case, live streaming hardware encoders are the best option for you. They are built specifically for live stream encoding and can transmit for days with minimal issues. That said, it requires a bit of a steeper budget and technical know-how to use a hardware encoder effectively.
Please keep in mind that your final decision should be based on the specific features you need to reach your live streaming goals.
Questions to Consider When Comparing Live Streaming Encoders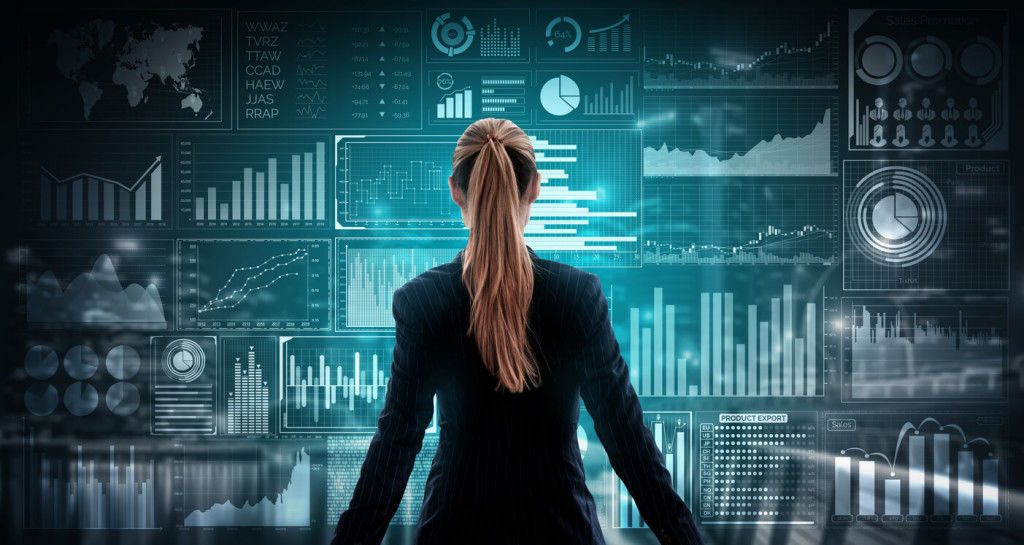 Here are a few key questions to ask yourself when considering whether a software or hardware encoder will work best for your live streaming needs. 
Will I use a professional streaming service?
If you're planning on using a professional live streaming platform, like Dacast, check to see which encoders are compatible with that service. Most use a standard format such as RTMP. 
In rare cases, a platform may have its own encoder. However, for the most part, you'll find format-based encoder recommendations from your chosen OVP.
Will I need a portable encoder for live streaming on the go?
Different events call for specific encoder requirements. Software encoders are typically preferable for streaming on the go since they only require your laptop and are easy to set up.
For hardware encoders, it's typical that broadcasters want the ability to transfer them easily between venues. The long-range of TeraDek's Beam encoder, for example, will give you added mobility.
If you don't need portability, however, there are fixed encoders that you can set up and keep in your recording space. Some of the hardware encoders are pretty heavy, weighing upwards of 20 pounds. If you feel that a heavy-duty encoder is best suited for an event, you can bring it to the venue and set it up once.
Which features will I need for my video content?
Knowing how you want your final video project to look when it is done, can play an important part in choosing the right encoder. Software and hardware encoders for live video streams differ in the features that they provide. Likewise, each company offers different services and advantages.
Closed captioning and ads, to name only a couple, are key features to consider. With the Wirecast encoder, ads are done by broadcasters using pre-recorded content. These pre-recorded ads are then inserted manually during the live feed.
What functions do I need the encoder to have?
Which features and functions you need will be one of your deciding factors for which encoder to choose.
Software encoders can come with a lot of functions useful for producing high-quality content. The right software encoder can handle multi-camera switching, title insertion, and playback on a disc-based file.
Hardware encoders, on the other hand, can be used for any multiple-camera producing content you might want to create. For context, most live broadcasts nowadays involve at least two cameras recording live content.
Conclusion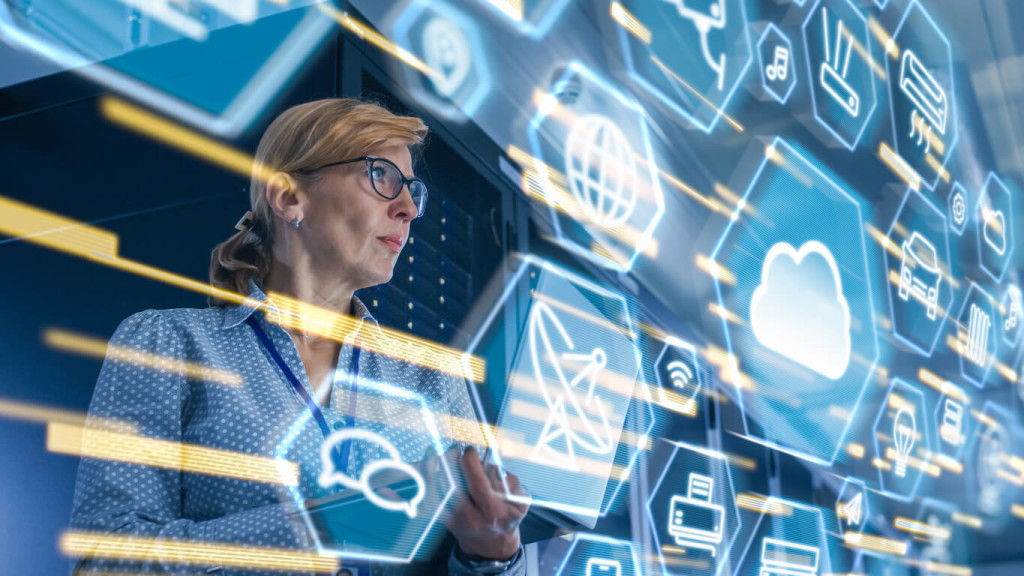 Now you know what an encoder is and why you might choose hardware over a software live stream encoder (or vice versa). 
To recap, hardware encoders are more reliable, as they are built with the sole purpose of encoding and transmitting. 
Software encoders usually run well, but their speed can depend on the computing device on which they're installed. 
Envisioning your end project is key in determining what features you need from the encoder. Ultimately, you should choose one that has the features that you need to reach your goals and is compatible with your broadcasting setup.
The most important thing is that you find an encoder that works for you and is within your budget.
If you are in search of a unified video hosting platform look no further. Dacast offers both a live streaming solution and advanced VOD hosting, so you can broadcast the content that works best for you on a white-label video player. Why not take advantage of our 30-day free trial (no credit card required) to test out all our great features for yourself? Simply click the button below to sign up today!
I hope this helped you out with live stream encoders and that you find the one that fits you best! For regular tips on streaming solutions and exclusive offers, you can also join our LinkedIn group.