Not sure of the difference between hardware and live broadcast software encoders for live streaming?
Well, today's your lucky day.
I'll discuss the ins and outs of encoders, giving you the knowledge to choose the best fit for your streaming needs. We will cover popular hardware and software encoders and what scenarios would be best served for each.
First, let's cover the basics.
What is an encoder?
Encoders are devices that convert data from one format to another. They can be either hardware or software and are essential to converting the feed from your camera to streamable data.
A popular format for the converted data is Windows Media Streaming, but the most popular is RTMP (Real Time Messaging Protocol). The encoder takes the format that is needed and converts it into codecs (compression/decompression). For example, H.264 is the standard for streaming internet sources and also the recommended video compression format for high definition because it can create lossless encoding. For audio, there are two popular choices: MP3 (MPEG Audio Layer III) and AAC (Advanced Audio Coding).
To format live content, do secure video upload, and stream it properly, you had to convert it into these codecs with an encoder. This is true for all kinds of streaming–from live streamed sports and conferences, to those who want to stream live video on their own website, and everything in between!
Now that you know what an encoder is, let's take a closer look at the two different types of encoders: hardware and software.
Software encoders
Software encoders are programs that run on a computing device like your laptop or desktop computer.
The quality on software encoders is great. You have the ability to tweak or change most aspects of the codecs (compressors/decompressors) to get the bit-rate and video quality you want. Unlike hardware encoders, these can be easily updated when a new version or upgrade is available.
Something that makes software encoders appealing is their low cost and customization. In fact, one of the most popular software encoders (Adobe Flash Media Live Encoder) is free!
However, they lack the overall latency speed that hardware encoders have because your computer is running multiple programs at the same time and can't devote all of its resources like hardware encoders.
Hardware Encoders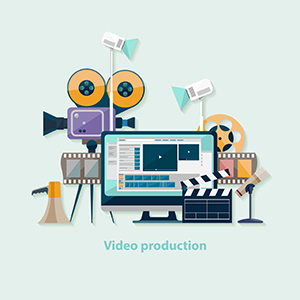 Hardware encoders are dedicated processors that use a designed algorithm to encode video and data into streamable content. These encoders can come in smaller, portable boxes or larger permanent fixtures.
Hardware encoders tend to be for professional broadcasters because of their high price. They are specialized for just encoding, which gives them an advantage over software encoders.
The video quality of hardware encoders is usually pretty fixed and there's not a lot of room to adjust them. Because the hardware encoders take time to design, build, and manufacture they are sometimes equipped with older codecs (compressors/decompressors) if you shop for an older model. This makes them very inflexible, meaning that their restrictions are built in and not meant to be customized or changed.
The price point and latency between hardware and software encoders are one of the key differences between the two. You won't find any free hardware encoders, but you can find some for as low as $100. They also can be very expensive for the professional grade ones. Since hardware encoders are built just for encoding, they are a lot faster than their software counterparts.
Popular Software Encoders
Adobe Flash Media Live Encoder™  is one of, if not the most popular encoders around the streaming world. The great thing about this guy is – it's free! Yep, that certainly adds to why it's so popular. It is the standard for encoders and works for both Mac and Windows.

Telestream Wirecast is one of the best professional level software encoders on the market. It has features that cannot be imitated elsewhere. Live switching, picture-in-picture and transitions make it a full-scale attack on encoding video.
Wirecast has some great sports features as well that, in my opinion, would take any live sports broadcast to the next level. Scoreboards, live replays, real-time scoreboards on the top of the screen are all cool qualities.
Popular Hardware Encoders
Teradek VidiU is one of the most popular hardware encoders. It allows you to live stream using the web so you don't actually need a PC. Other Teradek models include the Cube, Beam, Clip, and T-Rax which are all built for different uses and projects.
For example, the Teradek Beam is a long range encoder that can transmit data from up to 2,500 ft. away, making it ideal for live broadcasts in the field.
NewTek TriCaster has multiple encoding models to fit your every project and need. The popular models include the TriCaster 40, 455, 855, 8000. One of the leading innovators in all-in-one live video encoders, you can't go wrong using one of these to monetize and produce your content.
Scenarios for using each one
These are by no means be-all-end-all scenarios that you have to follow, but more of a guideline if you need help choosing. Placing yourself in one of the generic categories like this can help you make your decision a little easier.
For using a software encoder: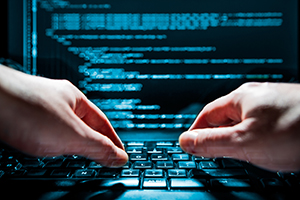 Beginning Streamers: Flash Live Media Encoder is free and will allow you to get familiar with the live streaming process. It still comes with a lot of features and is used by thousands of broadcasters from novices to experts.
Live sporting events: Since they take place in either a gym or a field, the less equipment the better. You won't need to take up much space with just your computer and camera. Wirecast has some great sports related features, like I mentioned earlier.
Live Streaming from home: If you're a broadcaster who occasionally wants to stream live video on your website from home, for example, I'd suggest something simple and free like the Flash Live Media Encoder.
For using a hardware encoder:
Production Companies: When you are live streaming professionally and need to have high-quality, crisp video, hardware encoders are for you. Because they are built specifically for encoding, they can go for days transmitting and not have a hiccup.
Questions to ask
There's a couple of questions to ask yourself when you're looking to get an encoder.
Am I using a Professional Streaming Service?
If you're planning on using a streaming service platform, check with them to see what encoders are compatible with their service. Most responses will be a format such as RTMP or Windows Media. In rare cases they will have their own encoders but for the most part you'll see format-based encoder recommendations.
Will I need a portable encoder?
Different events call for specific encoder requirements. Software encoders are preferable because they can be transferred using just your laptop to any venue and are easy to set-up.
For hardware encoders, it's common that you'll want to transfer them easily between venues. The long-range of Teradek's Beam encoder can also give you some mobility.
If you don't need portability there are fixed encoders that can be set up and never moved—in a studio, for example. Some of the bigger encoders can be moved to a venue just once for set up.
What features will I need for my video?
Knowing how you want your final video project to look can be an important step in choosing the right encoder. Software and hardware encoders differ in the features that they provide and also from company to company.
Closed caption and ads are some of the features to consider. Using the Wirecast encoder for example, ads are done by broadcasters using pre-recorded content. These pre-recorded ads are then inserted manually during the live feed.
What functions do I need the encoder to have?
Software encoders can come with a lot of functions useful for producing higher quality content. Multi-camera switching, title insertion, and playback on a disc-based file can be handled with the right software encoder.
Hardware encoders can be used for any multiple camera producing content you might want to have. Most live content now has at least two cameras.
Conclusion
Now that you know the details of both software and hardware encoders, it's time for you to find the perfect
one for you. Using the information presented you should find the best fit based on affordability, required features, function and size/portability. To reiterate, hardware encoders are more reliable because they are built just to encode and transmit. Software encoders depend on what kind of computer they are installed on. They can run great, but if you install different software or programs it can cause slower encoding.
Envisioning your end project is key in determining what features you need from the encoder. If you're seeking professional streaming solutions for your broadcasts–which we highly recommend!–then make sure you research compatible encoders. That way you won't waste any time or money on an encoder that doesn't work with your setup.
I hope this helped you out with live stream encoders and that you find the one that fits you best! For regular live streaming tips and exclusive offers, you can join our LinkedIn group.
Not yet streaming over the DaCast online video platform? Interested to give it a try? Why not take advantage of our 30-day free trial (no credit card required) to test out all our great features for yourself? Simply click the button below to sign up today!