In the past few years, the number of people turning to the internet for the news, entertainment, education, and more has skyrocketed. 
Over-the-top (OTT) video consumption is consistently rising, valuing the OTT video market at over $33 billion in 2020 with projections to reach nearly $36 billion within the next year.
Many businesses are hopping on this trend to build brand awareness, provide value to their audience, and monetize their OTT services. 
Today, we're going to discuss the role that OTT video content is serving, and we'll compare five of the top OTT platforms with over-the-top streaming capabilities. We'll cover Dacast, IBM Cloud Video, JW Player, Vimeo Live, and Wowza.
Please note that this post has been updated to reflect the latest information on the top 5 OTT platforms as of November 2020.
Table of Contents: 
OTT Video Platforms: A Booming Industry

Comparing Top OTT Platforms for Business

Conclusion
OTT Video Platforms: A Booming Industry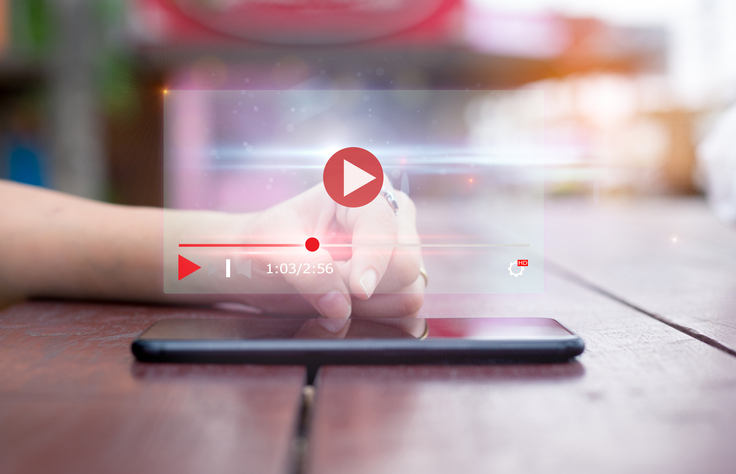 We are entering a future in which OTT platforms distribute all TV. IP networks are distributing more and more media these days. In fact, some industry leaders advocate that we stop differentiating between OTT and broadcast TV entirely. 
The OTT media service industry is growing at an outrageous rate. Almost no industry grows that fast. In fact, over-the-top (OTT) media revenue is expected to reach $158.84 billion dollars by 2024, which is more than double the $67.8 billion it generated in 2020. Within only a decade, we've seen a massive shift in how people are consuming entertainment. It all hinges on OTT video and delivering content online.
In order to keep up with current trends in the OTT video industry, your best bet is investing in a professional OTT platform. OTT platforms—also known as video streaming platforms or online video platforms (OVPs)—allow you to host, manage, and stream live video efficiently. 
OTT platforms typically allow you to use an IaaS (Infrastructure as a Service) model, which keeps your costs low and ensures maximum efficiency.
Comparing Top OTT Platforms for Business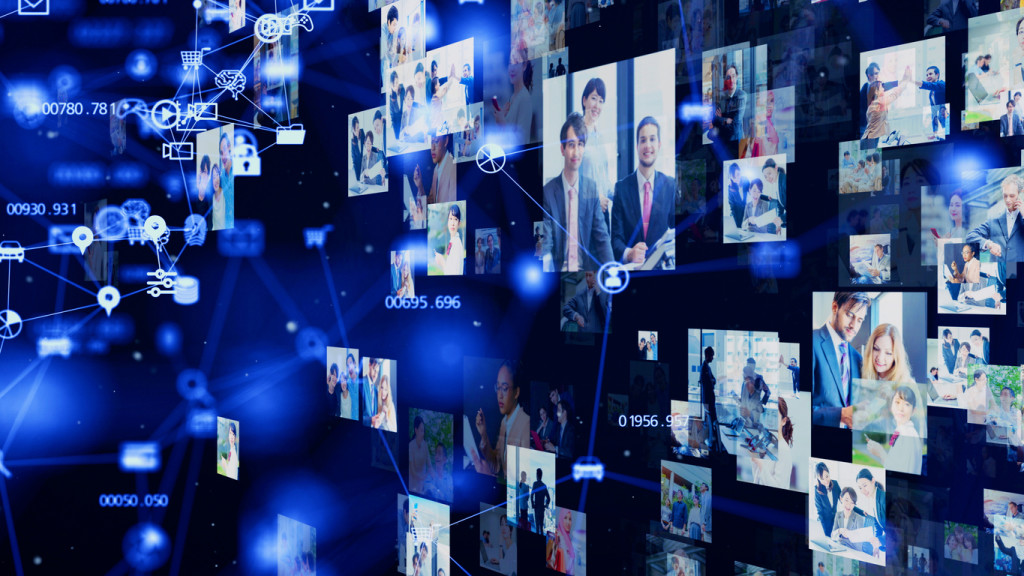 Now, let's shift gears and take a look at some of the top OTT streaming platforms on the market today.
We're going to compare these video platforms based primarily on a few different features, including content delivery, live streaming features, VOD hosting capabilities, video monetization, video API, and pricing.
Content delivery is an important aspect to consider as it contributes to what audience you can reach in the highest quality. You'll want to choose an OTT platform that works with a reliable, global content delivery network.
Whether your business's OTT platform includes live streaming functions, on-demand video hosting, or both should also have a heavy impact on your ultimate decisions. If your goal is to live stream, you'll need to select a business video hosting platform that supports live streaming.
Next on our key features list is an API. A video API, as the name suggests, provides programmatic access to video platform functionality. Broadcasters use video APIs in many different ways. You should choose a platform that has the video API that you need to customize your video content management system to your liking.
Monetization is another major feature of broadcasters. There are three main ways to monetize content: ads, pay-per-view, and subscriptions. One-time events like sports are perfect for pay-per-view monetization. Subscriptions are perfect for recurring content. Ads are a great option for content that is designed to build brand awareness.
Lastly, we'll take a look at live streaming pricing.
With those features in mind, let's take a look at five of the best OTT platforms.
1. Dacast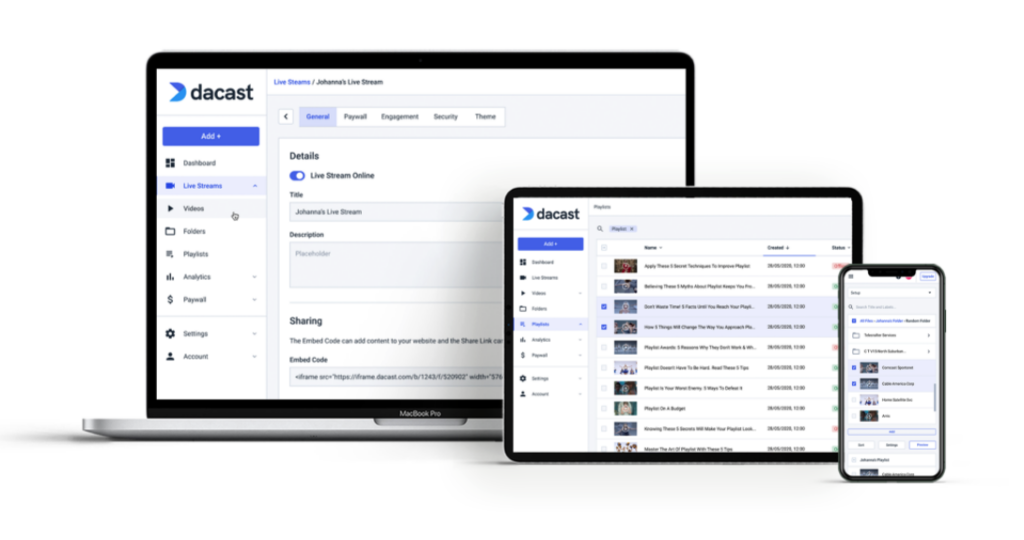 Dacast is a unified streaming platform that offers both live streaming and advanced VOD hosting. It comes with a widespread of powerful features that are well suited for professional broadcasters.
Content Delivery
Dacast uses top-tier content delivery networks (CDNs) to distribute content to clients around the world. Limelight Networks is one of the multiple powerful CDNs that Dacast uses to deliver the content.
It is important to note that Dacast is one of the very few OTT platforms that broadcasts to China.
Live Streaming Software
Originally known as a live streaming solution, Dacast is feature-packed live streaming software and has all the tools you need to put on a professional live stream. 
Video Hosting
As we mentioned, Dacast has become a unified platform that also offers advanced video hosting. These video hosting tools are perfect for building an OTT video-on-demand platform.
Monetization Options
Dacast has robust video monetization tools with a built-in paywall that supports subscriptions and pay-per-view streaming with various configuration options. However, it also supports external paywall providers such as Cleeng and InPlayer. Dacast also supports advertising monetization via the player API.
Video CMS and Video API
Dacast's video API provides full, programmatic access to every feature of the service. A well-documented API, it also adheres to REST standards.
Pricing
Dacast's live streaming pricing plans begin with the Starter Plan at $39 per month for 100 GB of bandwidth and 50 GB of storage. The Event Plan starts at $63 per month billed annually. It offers 6 TB of bandwidth upfront and 50 GB of storage. The business-focused Scale Plan starts at $188 per month. This plan includes 24 TB of bandwidth per year and 1 TB of storage and adds API access, full video monetization options, and phone support. That plan offers more bandwidth and storage suitable for OTT users. Finally, unlike many other OTT platforms, Dacast now offers an advanced video hosting plan with China video hosting for VOD content.
However, Event and Scale users can also purchase custom plans for greater bandwidth needs.
2. IBM Cloud Video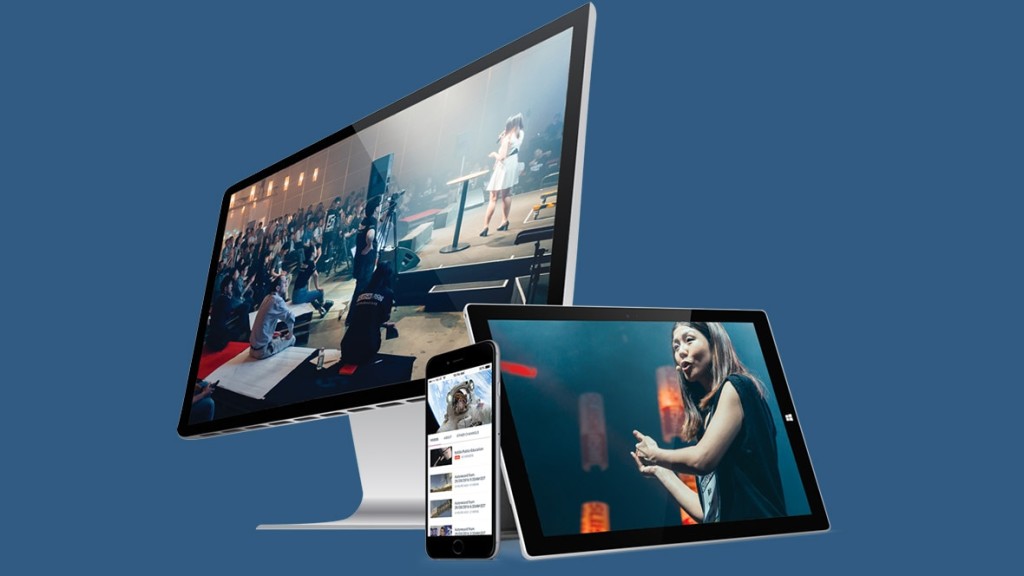 IBM Cloud Video is another competitor worth mentioning in our OTT platforms comparison. Their cloud video services include the following functionality.
Content Delivery
With IBM Cloud Video, video content streams via IBM servers, which are located worldwide and provide good performance.
Live Streaming Software
IBM Cloud offers live video streaming with features like HD streaming, webcasting, automated closed captioning, and more.
Video Hosting
IBM Cloud Video supports video hosting via Watson Media.
Monetization Options
IBM Cloud Video supports monetization through ad integration.
Video CMS and Video API
The IBM Cloud Video OTT platform is equipped with content management services. This content management system is customizable with "Channel API." This provides full programmatic access to the platform via a RESTful API.
Pricing
Something notable about IBM Cloud Video is that they offer a wide range of pricing options and packages. These range from free to custom priced packages that reportedly cost more than $1000 per month. 
It's also worth noting that IBM Cloud Video offers payment plans.
3. JW Player Live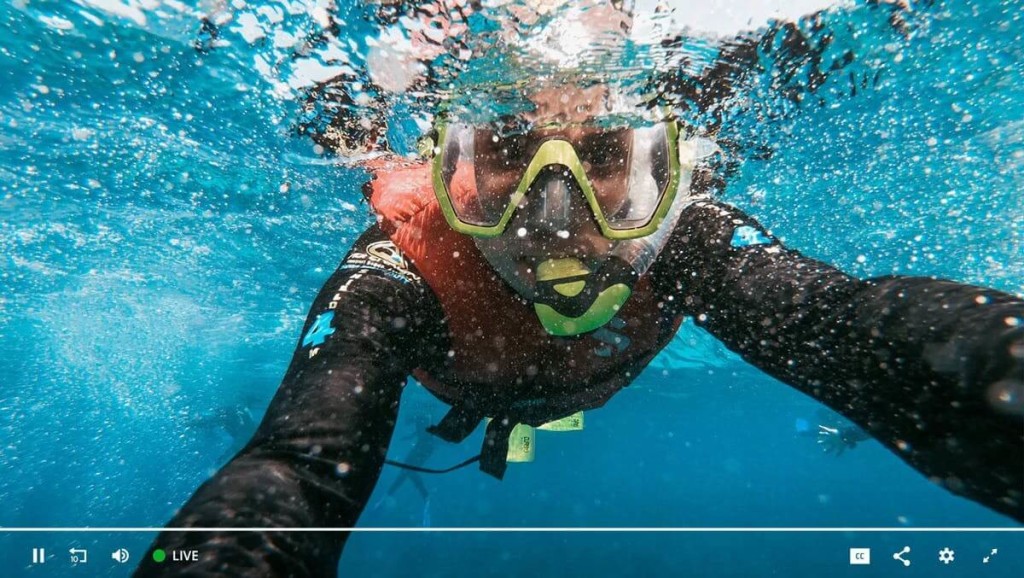 JW Player is most well-known for its popular video player. The code for this video player was used as part of the first YouTube video player code. 
However, they recently launched a live streaming service as well. While capable, this platform may not be suitable for OTT media broadcasting.
Content Delivery
JW Player delivers content via its internal network of servers, rather than via a CDN. For some users, this can pose limitations
Live Streaming Software
JW Player provides the tools you need for professional live streaming. 
Video Hosting
JW Player supports on-demand video hosting.
Monetization Options
JW integrates advertising monetization tools but does not support subscriptions or pay-per-view.
Video CMS and Video API
The JW Player platform includes a number of different APIs. These include the Platform Management API, so you can customize your video content management system.
Pricing
JW Player pricing comes in three tiers, including a free version. The second is the Starter plan ($10/month), geared toward small businesses and agencies. The Starter plan does not include live streaming access.
For serious broadcasters, publishers, and those who need live streaming capabilities, custom priced Enterprise plans are available.
4. Vimeo Live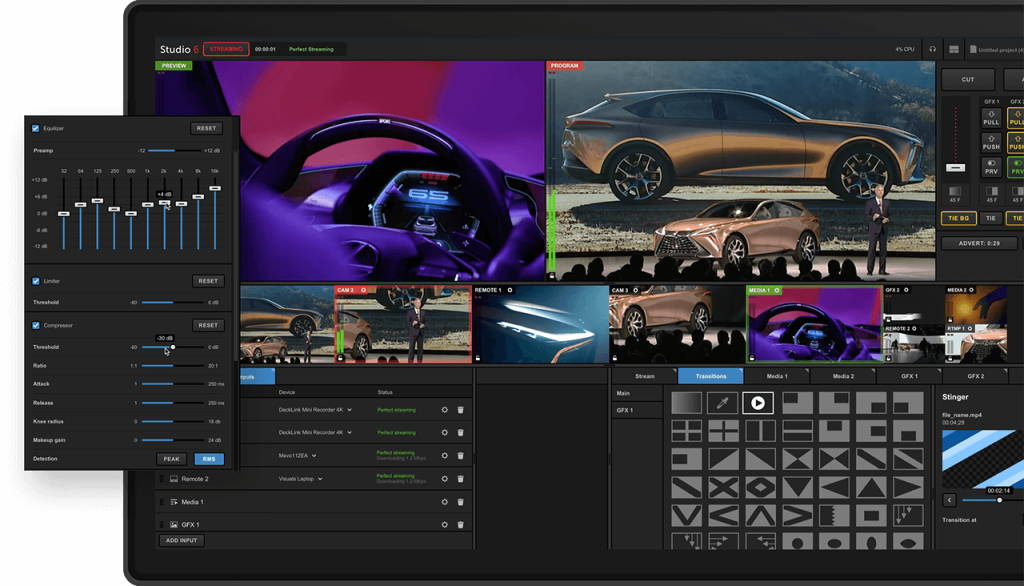 After many years as a streaming service, Livestream was acquired by Vimeo in late 2017. Today, both businesses operate streaming services. 
Vimeo Live has integrated an OTT branch into its services. Let's take a closer look at Vimeo's OTT services.
Content Delivery
Vimeo Live uses an internal server network for content delivery. As we mentioned in the JW Player overview, the internal server delivery method may pose a limitation for some users.
Live Streaming Software
Vimeo Live offers the live streaming tools you need to broadcast like a pro.
Video Hosting
It is possible to host videos for on-demand streaming on the Vimeo Live video player.
Monetization Options
Vimeo Live supports subscription-based monetization on its OTT platform.
Video CMS and Video API
Vimeo offers a video API to users on the higher-priced custom plans which allows you to customize your content management system. One of the most notable parts of their video CMS is its powerful analytics tools.
Pricing
Vimeo Live has a few different plans for OTT video streaming. The starter plan costs $1/subscriber and the Growth plan costs $500/month. They also have an Enterprise livestream pricing option that is priced on a case-by-case basis.
5. Wowza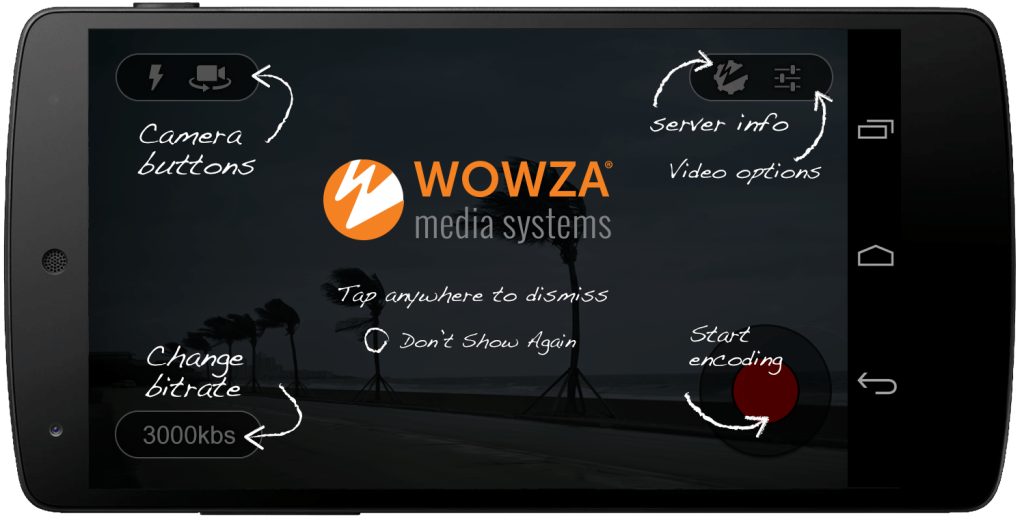 The final option in our review of OTT platforms is Wowza, a streaming-focused company that began operation in 2007. Today, Wowza provides services that the streaming video industry widely uses.
Content Delivery
Wowza uses its own content delivery network. This CDN is a reliable network that reaches all around the globe. It is both secure and scalable. 
Live Streaming Software
Wowza supports interactive and OTT live streaming.
Video Hosting
Wowza supports VOD video hosting.
Monetization Options
Wowza doesn't have any built-in monetization features for pay-per-view, subscriptions, or advertising. To monetize your video content, you'll need to use an external service.
Video CMS and Video API
Wowza's platform includes a RESTful API that provides programmatic access to its service. The Streaming Engine APIs enable users to develop custom applications to manage the media server via HTTP.
Pricing
Wowza offers services, software, and hardware, so prices vary. To see pricing, please check out their website.
Conclusion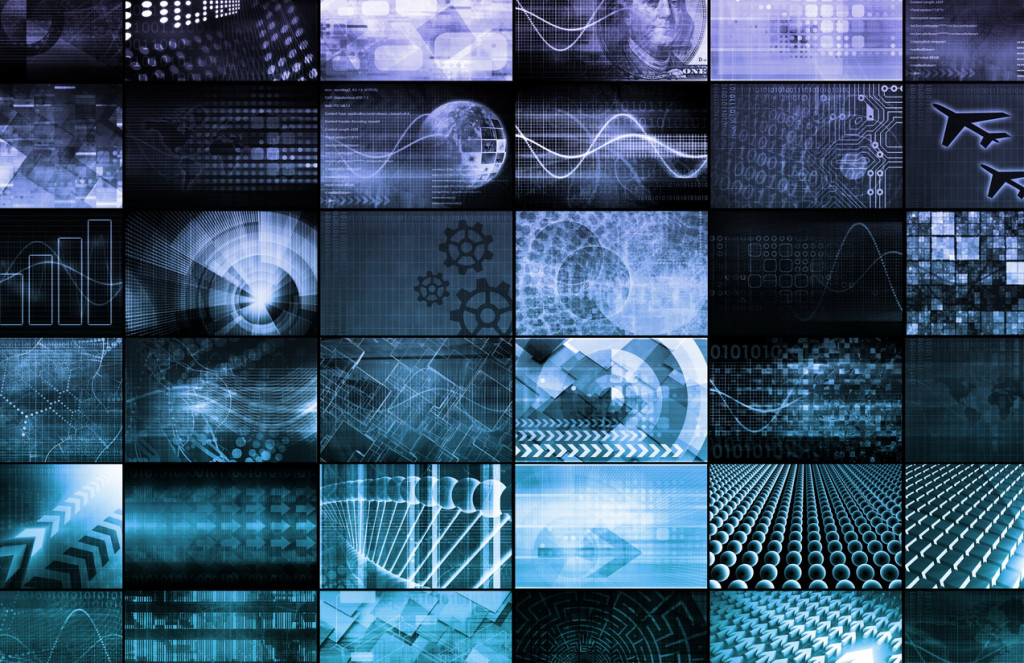 Watching subscription-based OTT video services was already a daily habit for 60 percent of adults in the US. Given the size of this industry, how fast it is growing, and how important it is to people's lives, now is a great time to involve yourself in this trend. However, you don't have to go at it alone! We hope this article has helped to introduce you to the world of OTT video and some of the OTT platforms making it possible.
If you are still deciding between OTT platforms and are interested in giving Dacast a try, we recommend signing up for our 30-day free trial. That way you can test out all of our features for yourself before you commit.
Lastly, did you find this article helpful, or do you have other comments or feedback? Let us know what you think in the comment section below. We love to hear from our readers! For exclusive offers and regular live streaming tips, you can also join our LinkedIn group.
Thanks for reading and, as always, good luck with your broadcasts!