Vimeo OTT Review: Pros and Cons, Pricing and Alternatives [2022 Update]
The Vimeo online video platform was originally launched in 2004, and for most of its existence, Vimeo has catered to the creative market. However, in recent years Vimeo has pivoted towards the B2B sector.
In this article, we'll review and discuss one major element of this shift: the introduction of the Vimeo OTT solution. We'll cover what you need to know about Vimeo, the pros and cons of using the platform, pricing, and Vimeo OTT alternatives. Before we dive into Vimeo OTT, we're going to break down what "OTT" means and why it's important for broadcasters.
New to Dacast and interested to try out a best-in-class Vimeo OTT alternative? Sign up for a 14-day trial of our OTT platform and test out all of our features for free. No credit card is required.
Table of Contents
What is OTT?

What to Know About the Vimeo OTT Service

Vimeo OTT Pricing

Pros and Cons of Vimeo OTT 

Vimeo OTT Reviews

The 10 Best

Vimeo OTT Alternatives

Conclusion
What is OTT?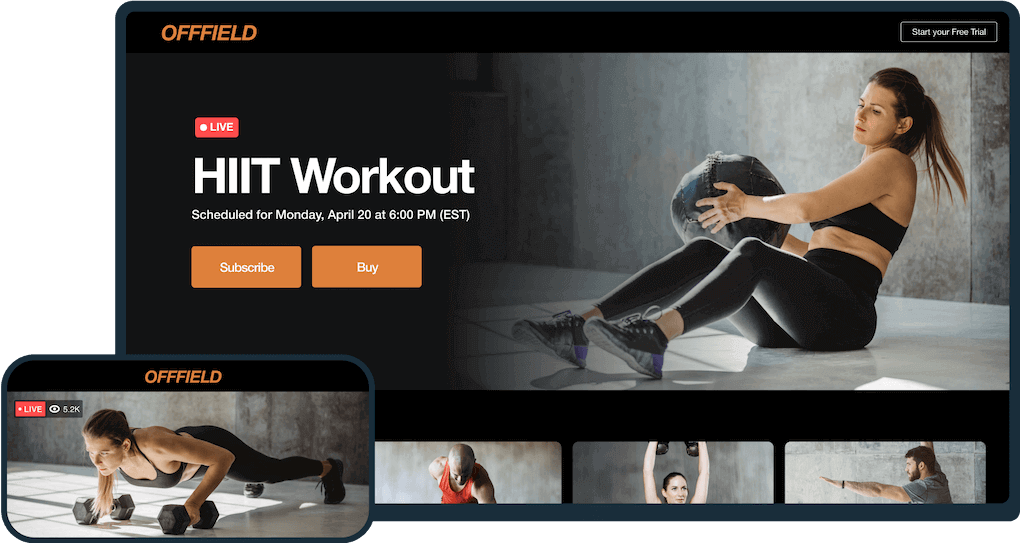 Before we get into the Vimeo OTT solution, it is important to understand what exactly OTT is.
OTT is short for "Over-The-Top." This new media phenomenon refers to the profusion of internet-based broadcasting. Essentially, refers to video content that is streamed over the internet rather than by satellite or cable.
Netflix is a prime example of a service that uses OTT technology. By 2024, experts predict that 310 million households will subscribe to at least one OTT service.
Overall, global OTT revenue is expected to reach $83.4 billion within a few years. Countless businesses are investing in online video. Likewise, power players are making moves and niche markets are developing.
The rate of growth has been spectacular. In the U.S. alone, subscribers to OTT services more than doubled between Q2 2017 and Q2 2018.
We can expect this trend to grow even further with 5G. The coming 5G cell networks will provide speeds roughly 100 times faster than the best available 4G LTE networks.
Overall, the video streaming market is predicted to be worth $70.5 billion within two years. OTT is already one of the most dominant media markets. Within the coming years, OTT can expect to claim the undisputed heavyweight title for mass media.
What to Know About the Vimeo OTT Service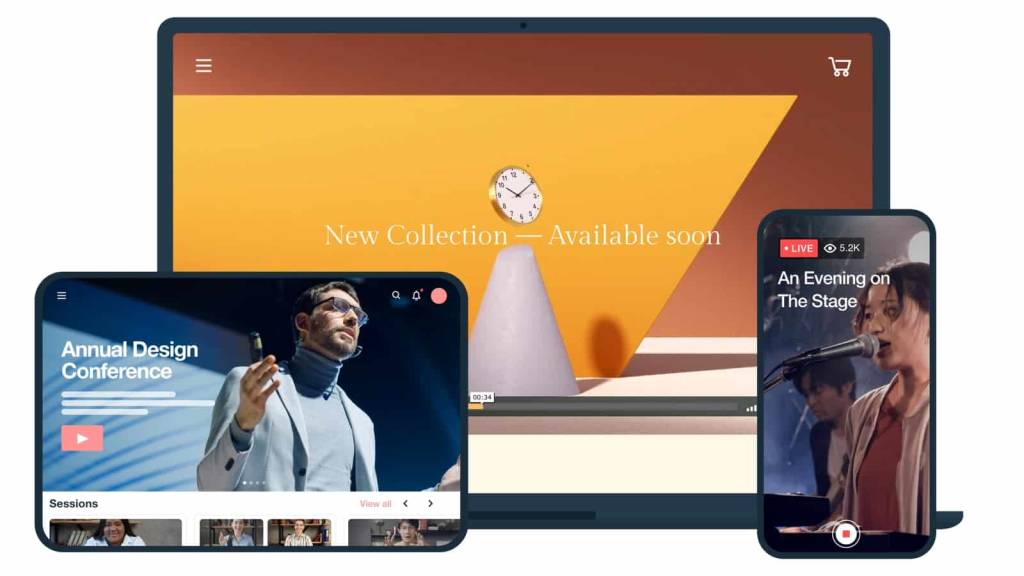 Vimeo, a B2C video-sharing website, purchased the live streaming video provider Livestream in 2017. Although Vimeo has offered a plan aimed at commercial use since 2011, this acquisition marked the next major move in Vimeo's B2B pivot.
Today, Vimeo offers VOD and live stream hosting on both the original Vimeo platform and the Livestream platform. 
The regular Vimeo plans are mainly suited for broadcasters with minimal needs in terms of features, storage, and bandwidth. The Livestream plans are much more inclusive.
Vimeo's regular plans may be sufficient for some small businesses, but for OTT video, on the other hand, broadcasters need something substantially more robust. 
Vimeo OTT is a solution for broadcasters who want to offer an OTT video subscription service.
This version of Vimeo offers many professional-grade features, including:
Video subscription and OTT monetization

App building

Video API

access

Large-scale

live streaming

Premium support and account management

Vimeo integrations

High-volume storage
Check out our Vimeo Livestream pricing post to learn more about the features and offerings from other Livestream plans.
Vimeo OTT Pricing
As we mentioned, Vimeo's OTT solution is priced separately from the regular Vimeo packages. There are three plans: Starter, Growth, and Enterprise.
Starter Pricing: $1/subscriber per month
Growth Pricing: starting at $500/month
Enterprise Pricing: Please contact Vimeo for custom pricing information
This OTT-specific pricing package comes with the Vimeo.com relationship. These plans include all the basics for starting your web-based OTT channel, as well as growing your OTT business online.
We recommend checking out the Vimeo OTT pricing page for a complete list of features available with each plan.
Pros and Cons of Vimeo OTT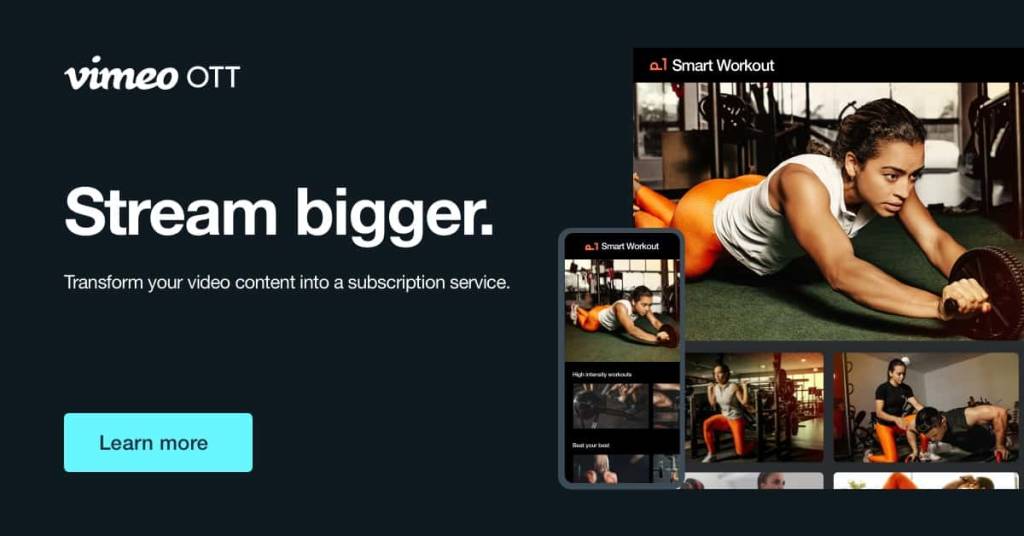 Every online video platform comes with pros and cons. These are important things to consider when you're choosing a platform with your streaming needs. Let's check out some of the pros and cons of Vimeo OTT.
Pros:
Easy uploading from any device, as well as Google Drive, Dropbox, and FYP

Monetization (integrated paywall for subscription payments)

Users can

customize the video player

with colors and logos

Video analytics: users can access

stats on the amount of data

related to their plan level

Includes bandwidth with plans (so you don't have to buy it separately)

Branded app building tools
Cons:
The Vimeo OTT solution also has a few downsides. Some potential issues include limited access to features, in the sense that some essential features are only available with custom plans.
Like Livestream, Vimeo OTT takes a high-end premium approach to their live streaming service. This results in quality but expensive products. For example, full API access starts at $1,000+ per month with the custom-priced enterprise plan. 
Here are a few limits of the Vimeo OTT solution that you should keep in mind:
Paywall transactions are subject to additional fees, and international transactions are charged an additional 2% for a conversion fee 

Vimeo does not offer

24/7 customer support

Playback is

not available in China or Indonesia

The platform uses an internal content delivery network, as opposed to a more powerful and reliable professional CDN like Akamai
What it boils down to is that you may not get the best value for the amount that you're paying for Vimeo OTT. Other streaming solutions offer access to the essential features at a much more reasonable price point.
Vimeo OTT Reviews
One of the best ways to learn about an online video platform is through user reviews. Here are a few reviews from past Vimeo OTT users:
"Vimeo OTT has done a great job making a beautiful web platform and app design. They have the [best looking] designs of all their competitors. Well done…Vimeo OTT is overpriced for what it offers. Analytics are limited. Some analytics are hidden unless you get custom reports from Vimeo OTT staff." – Matkai B.
"It does [it's] job but doesn't have really useful customizable features in the player like changing the speed of the video and fast forward and rewinding 10 seconds. Lacking an average video player in my opinion." – Nathan A.
"I have enjoyed using Vimeo over the years. I find it a great way to work with clients to show rough cuts of videos and get feedback before delivering final versions. The password feature is a huge benefit for this kind of work." – Robin M.
The 10 Best Vimeo OTT Alternatives
Vimeo OTT is a powerful solution. However, streaming solutions are not a "one-size-fits-all" sort of thing. If the pricing or features of Vimeo OTT don't make sense for your streaming needs, it is a good idea to seek Vimeo alternatives.
There are some professional alternatives to consider for those looking for live broadcasting software who are looking for a streaming solution to create an OTT platform.
The platforms we're looking at are OTT streaming solutions by nature, so you can invest in their regular platform, as opposed to one solely dedicated to OTT streaming.
1. Dacast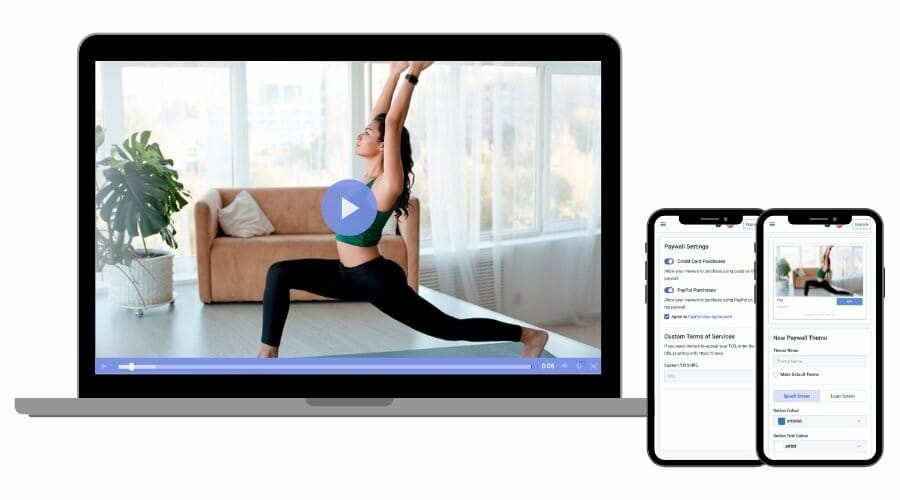 Dacast is a unified live streaming platform that uses OTT technology to host both live and VOD content. 
In recent years, Dacast acquired streaming platform vzaar, for advanced VOD features and China playback accessibility. Additionally, the Dacast OVP works with powerful industry partners, including the Limelight and Akamai CDNs for highly scalable video delivery.
Here are some key features that set Dacast's OTT streaming solutions apart from the Vimeo OTT solution:
Pricing:
Dacast has many live streaming pricing options. The plan packages are as follows:
2. Brightcove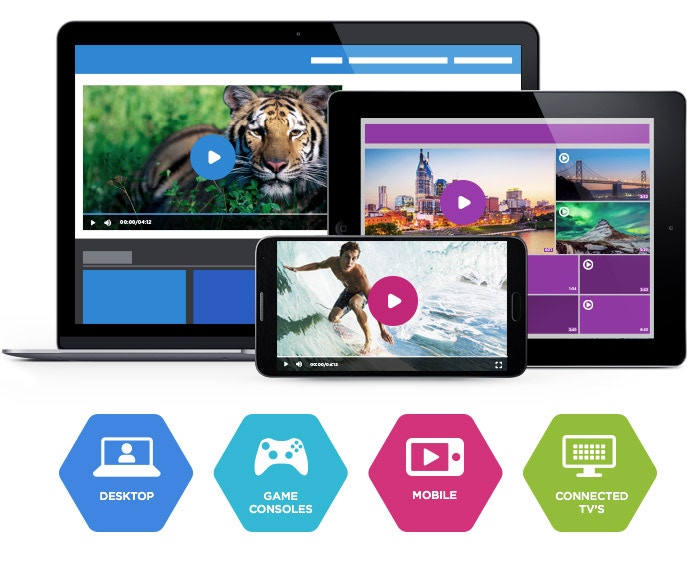 Another alternative to the Vimeo OTT solution is Brightcove. Brightcove is a massive video hosting solution that focuses exclusively on the Enterprise market. They offer a wide range of services, but price-wise, this platform is likely out of reach for smaller and medium-sized businesses.
Since Brightcove operates based on a fully custom pricing model, it's impossible to predict exactly how much it costs to access a given feature. Therefore, here's a simplified look at Brightcove's feature list.
Live streaming capabilities are available

API access 

Monetization is supported

Suited for Enterprises

Video CMS (including analytics and transcoding tools)

Uses an HTML5 video player for universal streaming
Customer support for Brightcove is available at three tiers: Silver, Gold, and Premium. Phone support starts at the Gold level. Customers can upgrade their support plan for an additional fee.
Pricing:
Brightcove offers several pricing plan levels. Brightcove doesn't publish pricing information for its streaming services on its site, but it does provide a breakdown of several plans. These plans include:
Starter: includes 50 to 200 videos, up to 100,000 plays, and 2-5 users
Professional: unlimited videos, 100,000+ plays, and no overages plays, with +10 users
Enterprise: unlimited videos, 100,000+ plays, and no overages plays, with 10+ users, unlimited upload, and analytics-only users
For a customized quote, you need to contact Brightcove directly to discuss your specific business needs.
3. IBM Cloud Video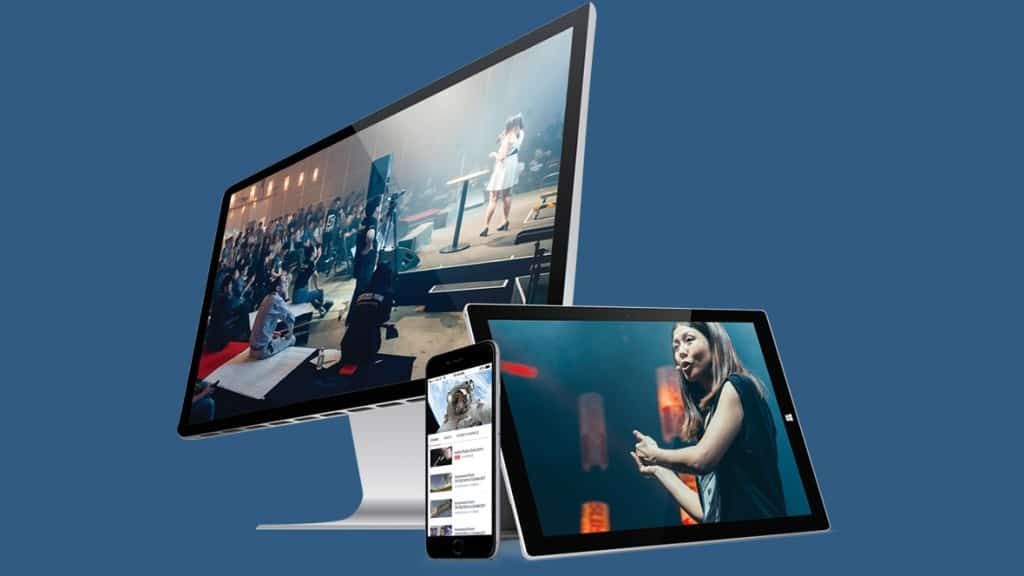 IBM Cloud Video is another great option for broadcasters. This video platform was originally born after IBM purchased UStream back in 2016.
Today, IBM Cloud Video focuses on the Enterprise video hosting and live streaming market. Like Brightcove, their products are aimed at large businesses with large budgets. 
Here are some of IBM Cloud Video's features:
Live streaming capabilities included on all plans

API access is available (only on custom-priced plans)

Monetization is not supported natively

Customer support includes phone support available from 6 am to 6 pm pacific time, 7 days a week
Pricing:
IBM Cloud Video offers four different pricing plans for streaming. These include:
Silver: $99/month
Gold: $499/month
Platinum: $999/month
Custom: Please contact IBM Cloud video for custom plan pricing
IBM Cloud Video also offers a basic free trial plan so broadcasters try it before they buy it.
4. JW Player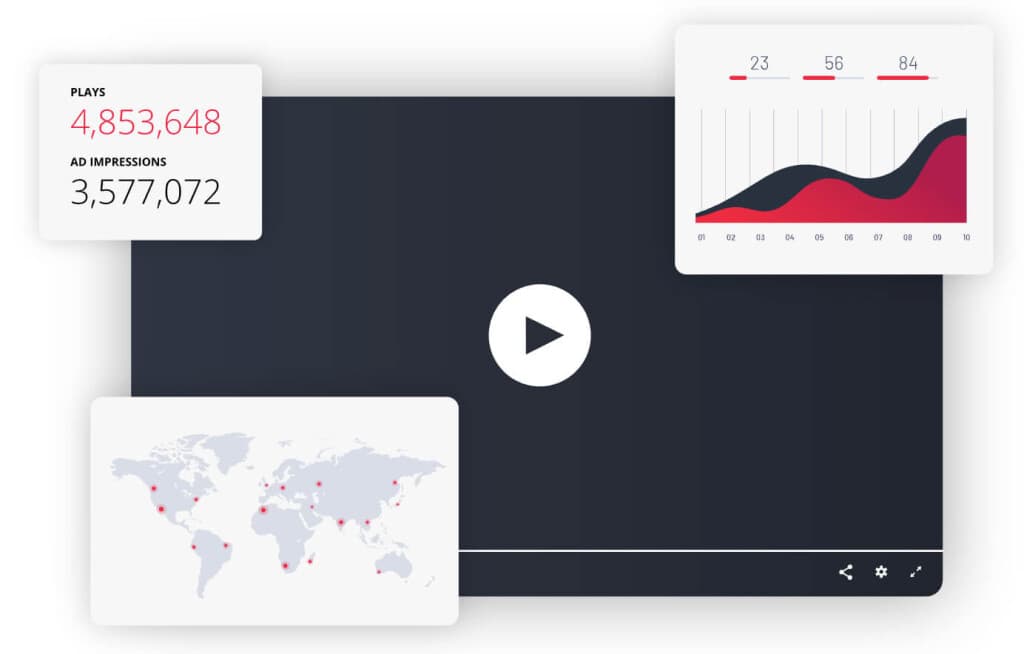 JW Player is a Vimeo OTT alternative with plans for every budget. This platform's streaming technology stemmed from a code that contributed to the original YouTube video player.
Although it started as a powerful video player, JW Player developed into a full-service video streaming solution that is powered by OTT technology.
Some of the most notable features of JW Player include:
Global content delivery

API access for customization 

Video monetization (AVOD)

MBR and ABR streaming

Minimal tech support 

Powerful video player

Clean user-interface
Pricing:
JW Player pricing plans include the following tiers:
Free trial: JW Player offers a 30-day free trial subscription which includes full API and SDK access, a non-commercial license, 25 GB hosting bandwidth, and 75 GB streaming.
Starter plan: At $10 per month, the Starter pricing plan includes an HTML5 Video Player, a video gallery, with 150 GB hosting bandwidth, and 500 GB streaming (50,000 plays) per month (billed annually).
Enterprise plan: these business-specific plans are available with custom pricing for high-volume storage and streaming. Enterprise plans support live streaming, while lower-tier plans only support VOD.  
5. Wowza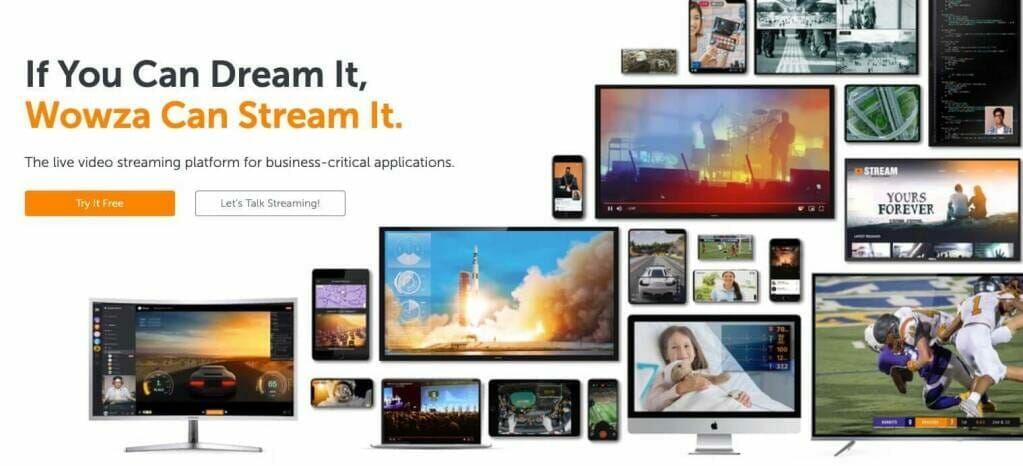 Wowza is a multi-faceted streaming company that is flexible and reliable. It boasts a "customer-centric" streaming experience that puts the broadcaster in control.
One significant benefit of Wowza is that it allows users to create highly customizable streaming setups to achieve their unique streaming goals.
Some of Wowza's most valuable features include:
Cloud video transcoding

Support for live streaming and VOD hosting

White-label streaming

Customiable HTML5 video player

API access for customization

Reliable customer support

Auto-archiving

Comprehensive video CMS

Ultra HD streaming (4K)

Powerful video security 
Pricing:
Wowza Streaming Cloud offers four distinct pricing plans and services. Live Event Pricing, monthly plans include:
Basic: $99/month; includes 15 hours of live streaming and 500 viewing hours based on a video resolution of 720p
One Month Event: $149 one-time purchase; includes 15 hours of live streaming and 500 viewing hours also at 720p
Plus: $499/month; includes 100 hours of live streaming and 5000 viewing hours based on video resolution of 720p
Pay As You Go: $29/month, with a 3-month minimum; flexible streaming with low startup costs
The pricing above reflects rates when billed monthly.
The Wowza Streaming Engine has its own pricing plans. These professional-grade streaming plans are billed annually and include:
Basic: $175/month + $195/month for each additional instance and $125/month for each additional prepaid instance
One Month Event: $295/month + $295month for each additional instance and $95/month for each additional prepaid instance
Enterprise: Please contact Wowza directly for access to their custom-tailored high volume enterprise solutions
6. Kaltura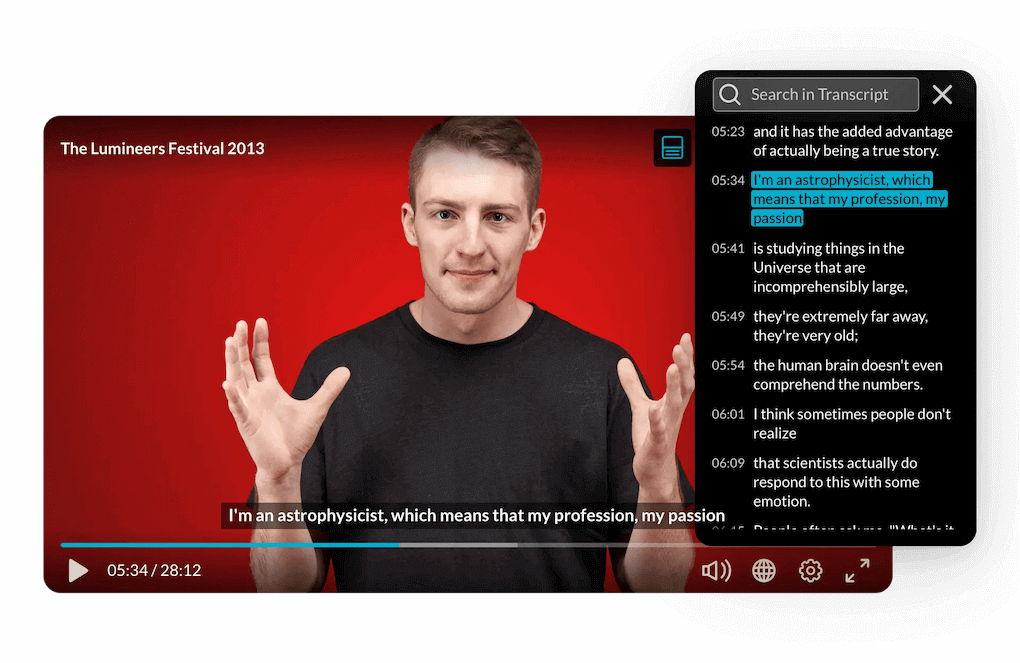 Kaltura is an open-source streaming platform that offers a highly customizable streaming solution. It is geared towards educational institutions, enterprises, and other large organizations.
Kaltura can be customized with plugins to add different features and functionality. Some of the top features of this platform include:
Multi-bitrate and ABR streaming

Video monetization via integrations

Reliable privacy and security tools

API access for total customization

Very few limits integrations

Features for advanced broadcasters
Pricing:
Kaltura offers custom-priced and pay-as-you-go plans to broadcasters. Broadcasters can buy credits to use on features and bandwidth, but the cost of these things is not listed. Interested broadcasters must contact Kaltura directly.
Given the degree of customization of plans with Kaltura, the cost can add up fast. This option is best suited for large-scale enterprises with larger budgets.
7. Vidyard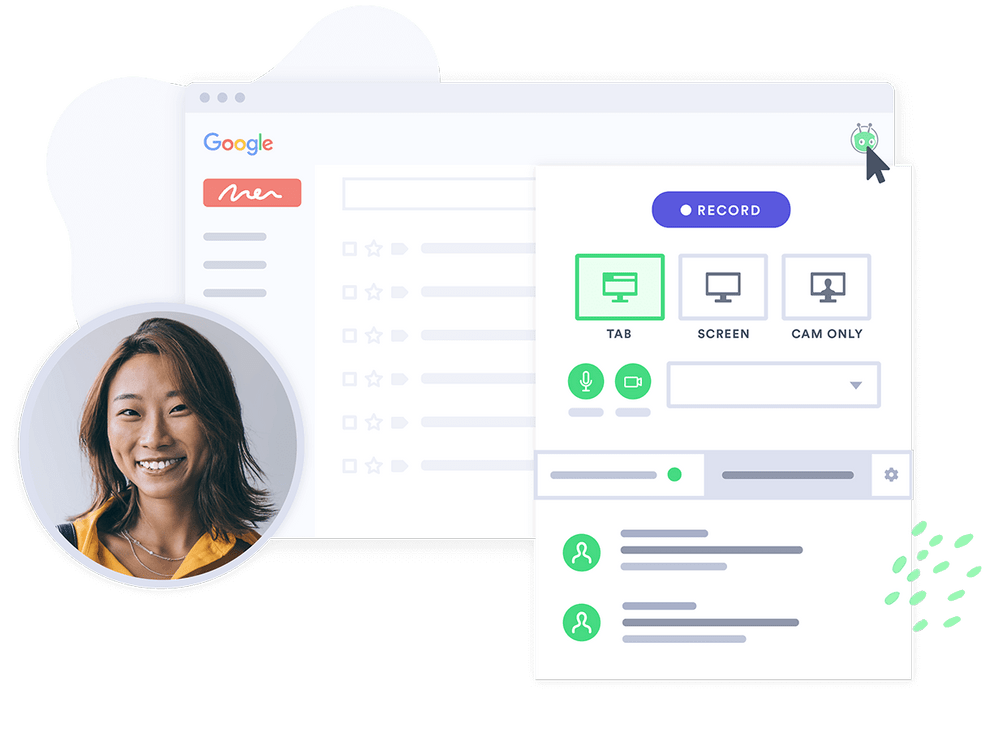 Vidyard is a powerful solution that offers streaming support for marketing, sales, and corporate communications. This platform features a wide spread of built-in tools, but users can customize their streaming experience with a variety of plugins and integrations.
Some of Vidyard's streaming tools include:
Marketing tools

Engagement improvement 

Advanced video content management

High-level security

Tools for an advanced broadcasting experience

Powerful video  analytics

Reliable technical support
Pricing:
Vidyard pricing plans come in a few different tiers, split amongst two categories: Individual and Teams. All plans are billed annually. Here's how the pricing plans are broken down:
Individual 

Free – $0/month
Pro – $15/month
Teams

Teams – $300/month
Business – $1250/month
8. Muvi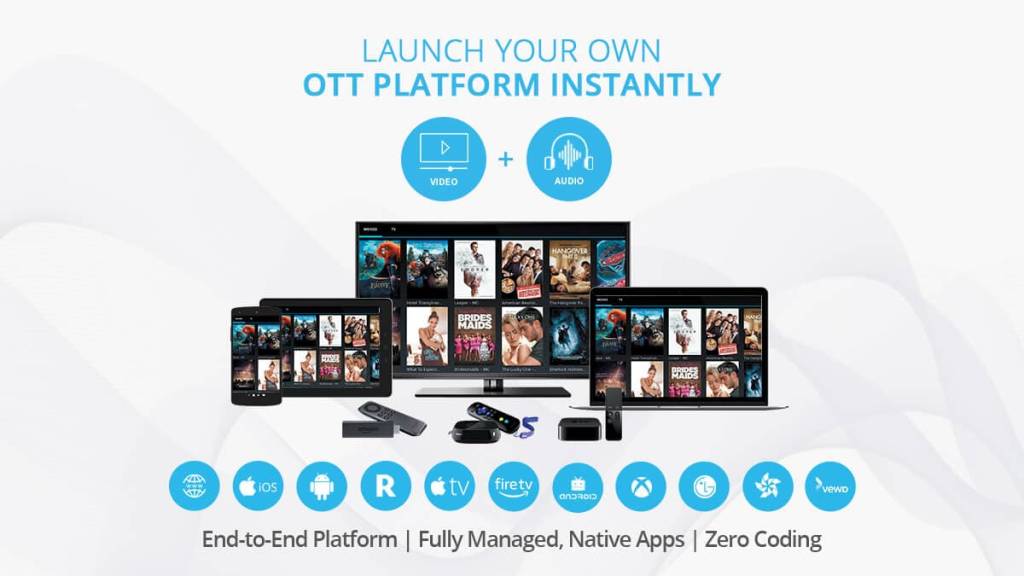 Muvi is a dedicated steaming solution that is designed to help broadcasters build their own user-facing streaming platforms, like Hulu or Disney+. The purpose of Muvi is to simplify this highly technical process so that even newer broadcasters can tap into online streaming.
Muvi offers tons of powerful streaming features, including:
Custom branding

HTML5 video player

Powerful analytics

Video monetization 

DRM and security features

Video CMS

Transcoding

Website and apps for streaming
Pricing:
Muvi prices its plans at the following five levels:
Standard plan: $399/month (+ $299/month per app + infra fees), allows 2000 concurrent viewers, 1TB each of bandwidth and storage, and API access.
Professional plan: at $1,499 per month (+ $499/month per app + infra fees) increases limits further and adds premium support.
Enterprise plan: $3,900 per month (+ $499/month per app + infra fees) adds a dedicated server with auto-scaling.
Ultimate plan: $8,900/month (+ $499/month per app + infra fees) doubles the bandwidth and storage of the enterprise plan and adds your own CDN and unlimited API calls.
Black plan: this is a custom solution and includes everything in the Ultimate plan plus premium services and project management.
9. SproutVideo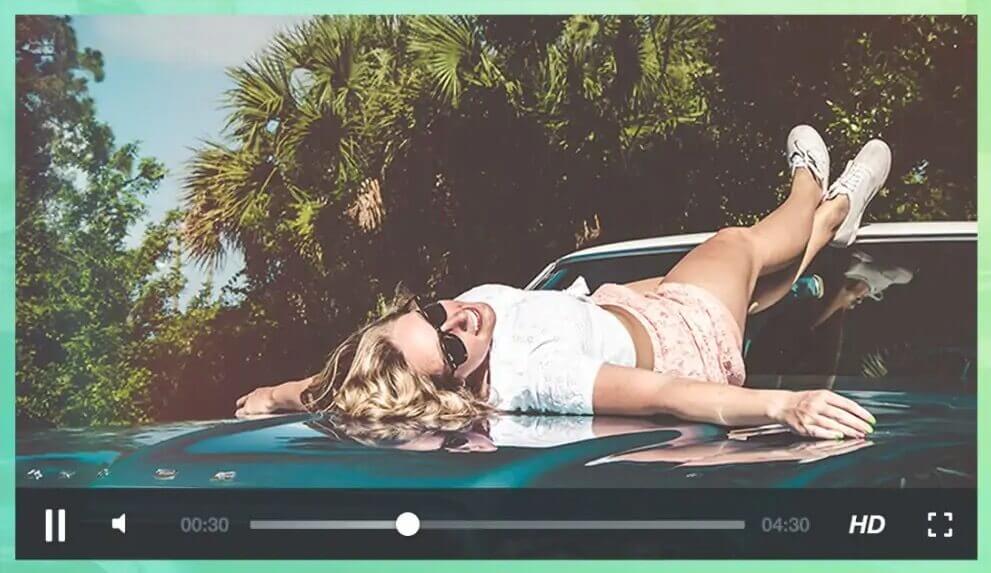 SproutVideo is a streaming solution that offers support for broadcasters with any budget. This platform supports both live and on-demand video streaming. SproutVideo is geared towards enterprise users who want to leverage online video for their organizations.
SproutVideo offers a wide variety of tools for broadcasters, including:
API access for customization

White-label streaming 

HTML5 video player

Brand customization 

VOD and live stream hosting

Powerful marketing tools 

Custom video portals
Pricing:
SproutVideo offers four pricing plans to target different budgets, including:
Seed: $24.99/month
Sprout: $59.99/month
Tree: $199.99/month
Forest: $499.99/month
10. Wistia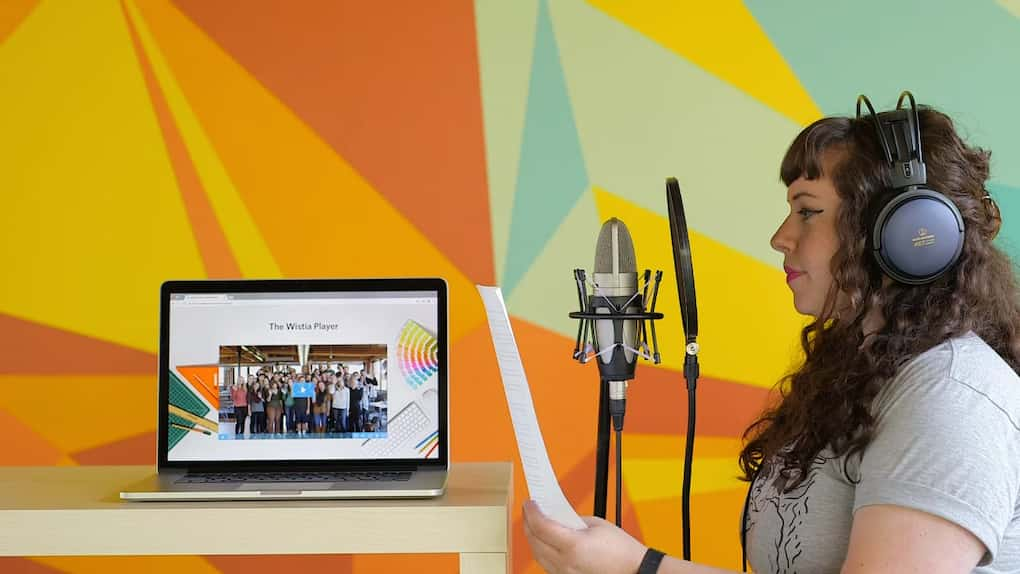 Last but not least, Wisita is another viable Vimeo OTT alternative. This solution is geared towards businesses that want to use broadcasting for marketing and growth.
Here are a few of Wistia's top features:
Support for marketing tools 

Video SEO

Reliable tech support

Streamlined broadcasting experience 

Powerful reporting and analytics

CRM integrations for team collaboration

Sleek video player
Pricing:
Wistia pricing plans come in three tiers. These include:
Free: $0/month
Pro: $99/month
Advanced: Please contact Wistia directly for pricing information.
Conclusion
For the right user, Vimeo can be a great platform. At the same time, it's not for everyone. The OTT solution is equipped with the tools you need for need to build an OTT streaming platform of your own.
Some alternatives to the Vimeo OTT solution, like Dacast's streaming solutions, offer some very compelling advantages.
Try Dacast risk-free with our 14-day free trial. Access all of the features to see how Dacast can serve your OTT video hosting needs. All you have to do is sign up today. No credit card is required.
For regular live streaming tips and exclusive offers, you can join the Dacast LinkedIn group.