To create an HTML5 live channel that is mobile-friendly, all you must do is click Add + in the dashboard or select Live Stream.

After clicking this, the following popup menu will appear: Depending on your project, Select Standard 1080p Channel or HLS Channel and click "Create"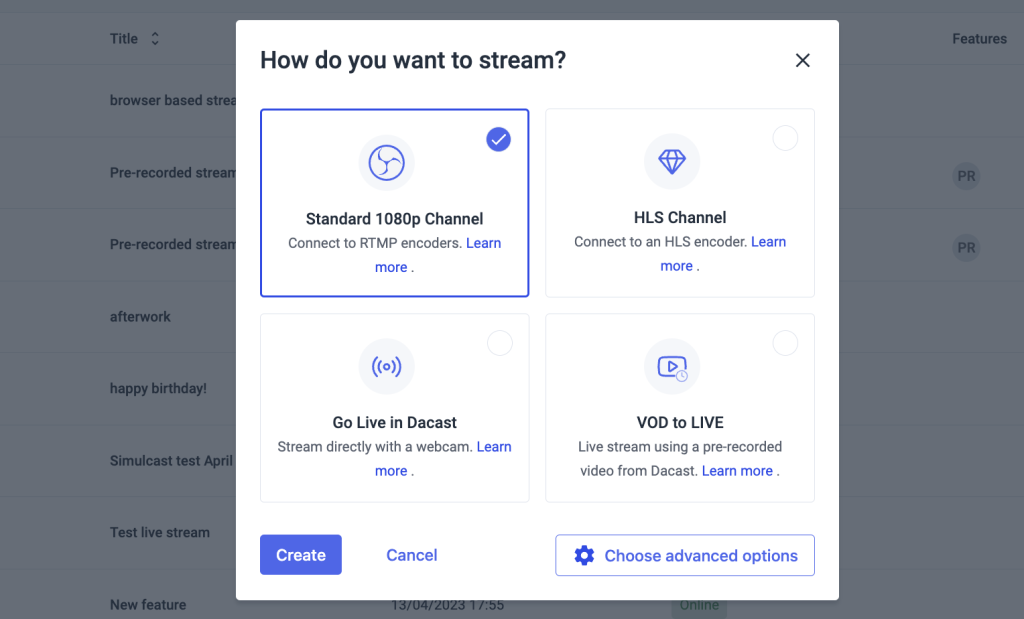 At this point, you are ready to create an HLS Live Streaming channel that can be accessed by both desktop and mobile viewers. Select the Source Region where you will be streaming from and the number of renditions you want to stream at.
Note: depending on your plan, you may not have access to the other channel creation options such as "Advanced Streaming" shown above but all channel options on the Dacast platform result in HLS live streams.
Additional Resources