Dacast Channel Packages: A Walkthrough (Legacy App)
Channel packages are one of Dacast's features that allows you to organize your video content. Keeping your content in channel packages helps your viewers to easily find the content that they're looking for when they come to your site or app.
How Do Dacast Channel Packages Work? 
Channel packages allow you to place a variety of content into a single player. You can then remove, update, or add to this inserted content at any time. This feature helps broadcasters regularly update and add value to their viewers. After you create a channel package, viewers can access the content within the player from the "CONTENT SELECTOR" (shown in the image below). Alternatively, they can access it from the filmstrip icon next to the VOLUME settings in the PLAYER CONTROL bar.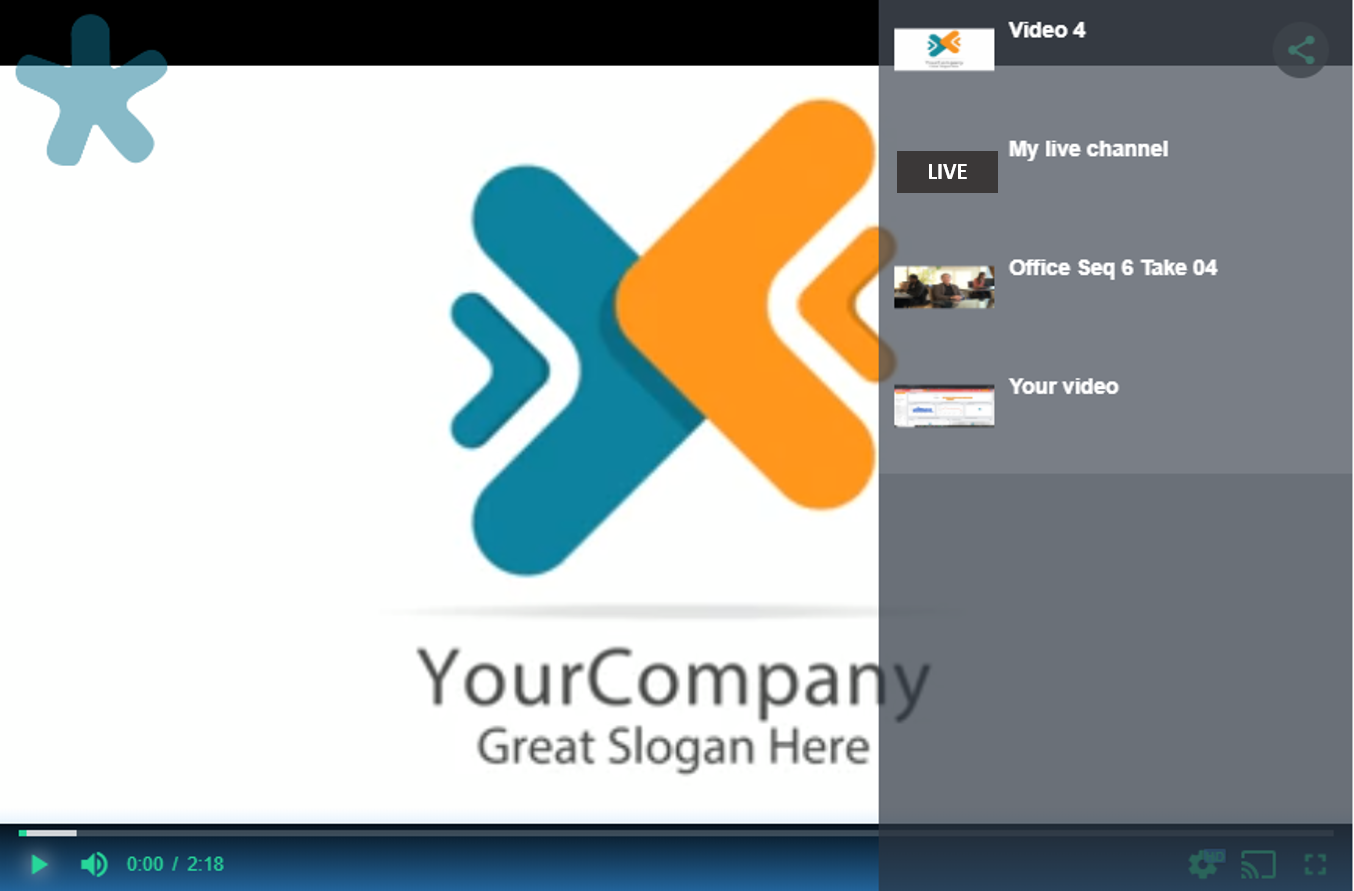 How to Set Up Channel Packages
Please follow this step-by-step guide to create a new channel package with video on demand and/or live channels. STEP 1: Log in to your Dacast account at my.dacast.com. STEP 2: Click on the "Packages" icon on the left side of your accounts Back Office: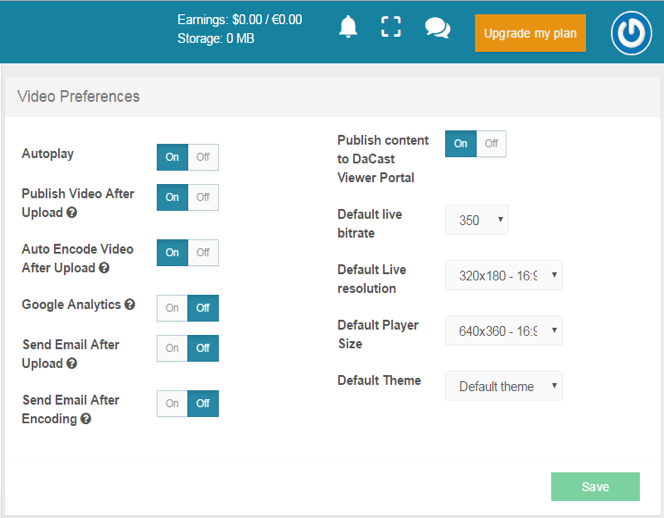 STEP 3: From here, click on the blue cross or the CREATE orange button. STEP 4: The following window will appear so that you can name your package:

STEP 5: Once you create your package, it will appear in your packages list (as shown below):

STEP 6: When you click on your package, you now have access to Description, Publish Settings, Setup, Monetization, and Analytics. Please note that the first four sections work exactly the same for both Live Channels and VOD. 
The following image shows the "Setup" section where you can choose which VOD and/or Live Channels you include within your package:
STEP 7: To add VOD, click on the "VOD" button and drag-and-drop the videos you want into the right column. Please note that you can do the same with Live Channels. Also notice that you can either drag and drop the video or click on the blue cross on the right of your video title. You have the ability to choose the order of the videos inside your package. To do this, simply click on the video and move it to another rank. Please make sure to click "Save" once you're happy with your new package so that you don't lose the changes made. Any questions or need help/access to this feature? Please contact us. Not yet a Dacast user, and interested in trying Dacast risk-free for 14 days? Sign up today to get started.
Additional Resources