One of the great functions of Dacast is a comprehensive video content management system of VOD content. In this post, we will guide you through the process of organizing your Dacast VOD content in the back office by creating folders of videos.
To get started, you must be logged into your Dacast account at https://app.dacast.com/:
STEP 1: Navigate to the "Folders" tab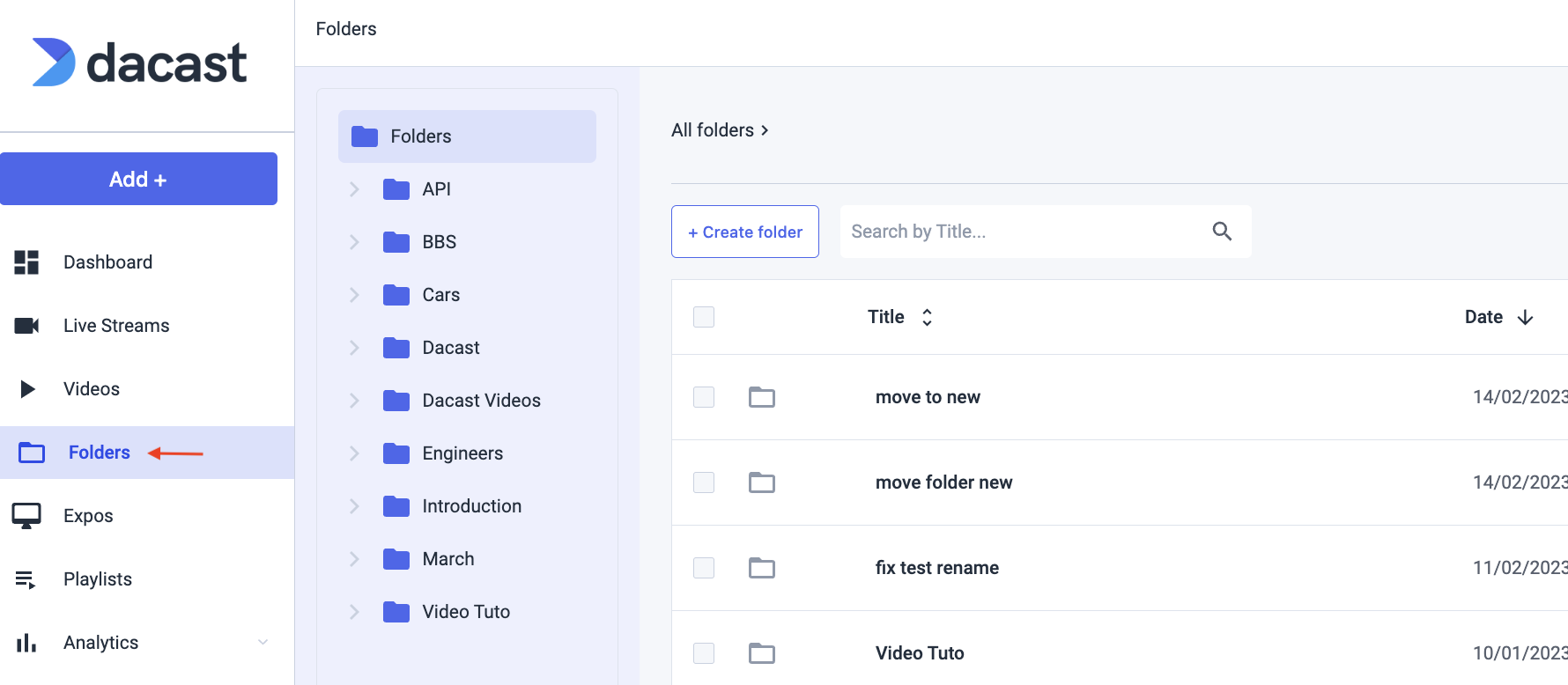 STEP 2: On the left side, you will see all your folders. On the right, you can click on "Filter" and sort out the videos according to several criteria. Set the filters to your preference: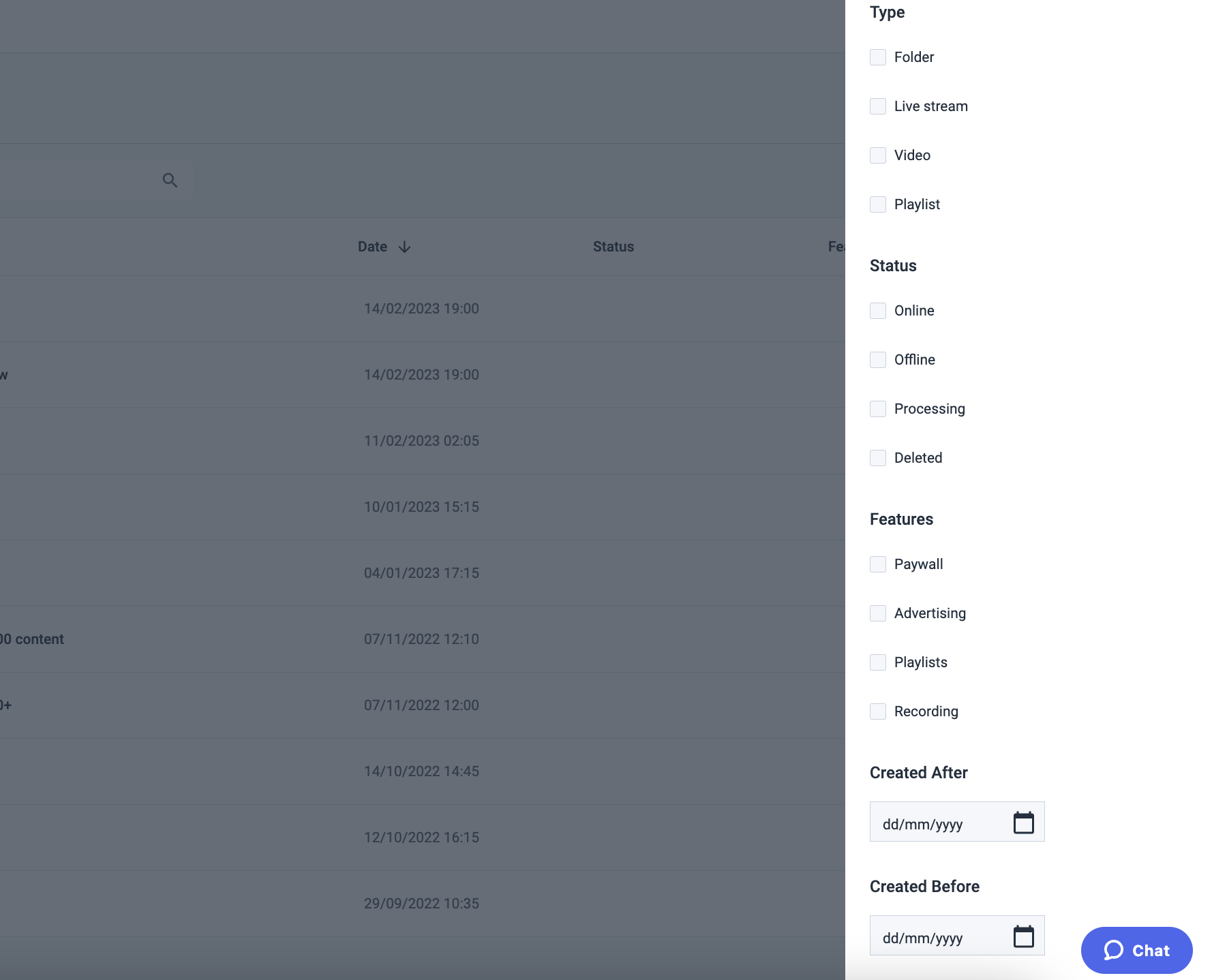 STEP 3: Create a new folder by selecting  "Create folder" and naming it when prompted: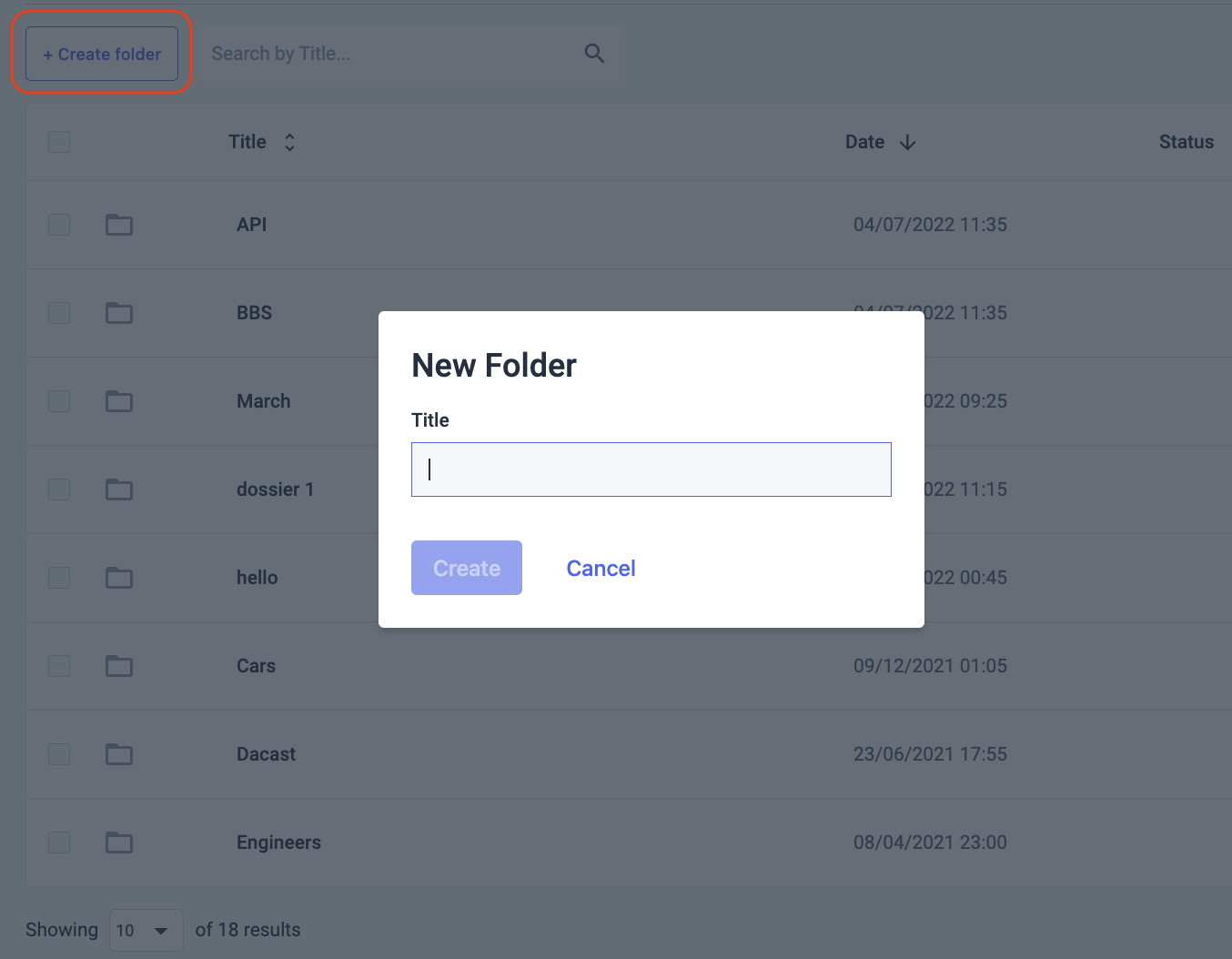 Please note that you can always modify the name of a group down the road by clicking "Edit."
After creating your new group, organize vod content and move each video you want in the new folder by selecting "Move to" or drag and drop it:


You can also move several videos to the same folder. Select all the VOD streaming videos you want to move, click on "Bulk Actions," choose  "Move to" and select the folder into which you want to move the videos: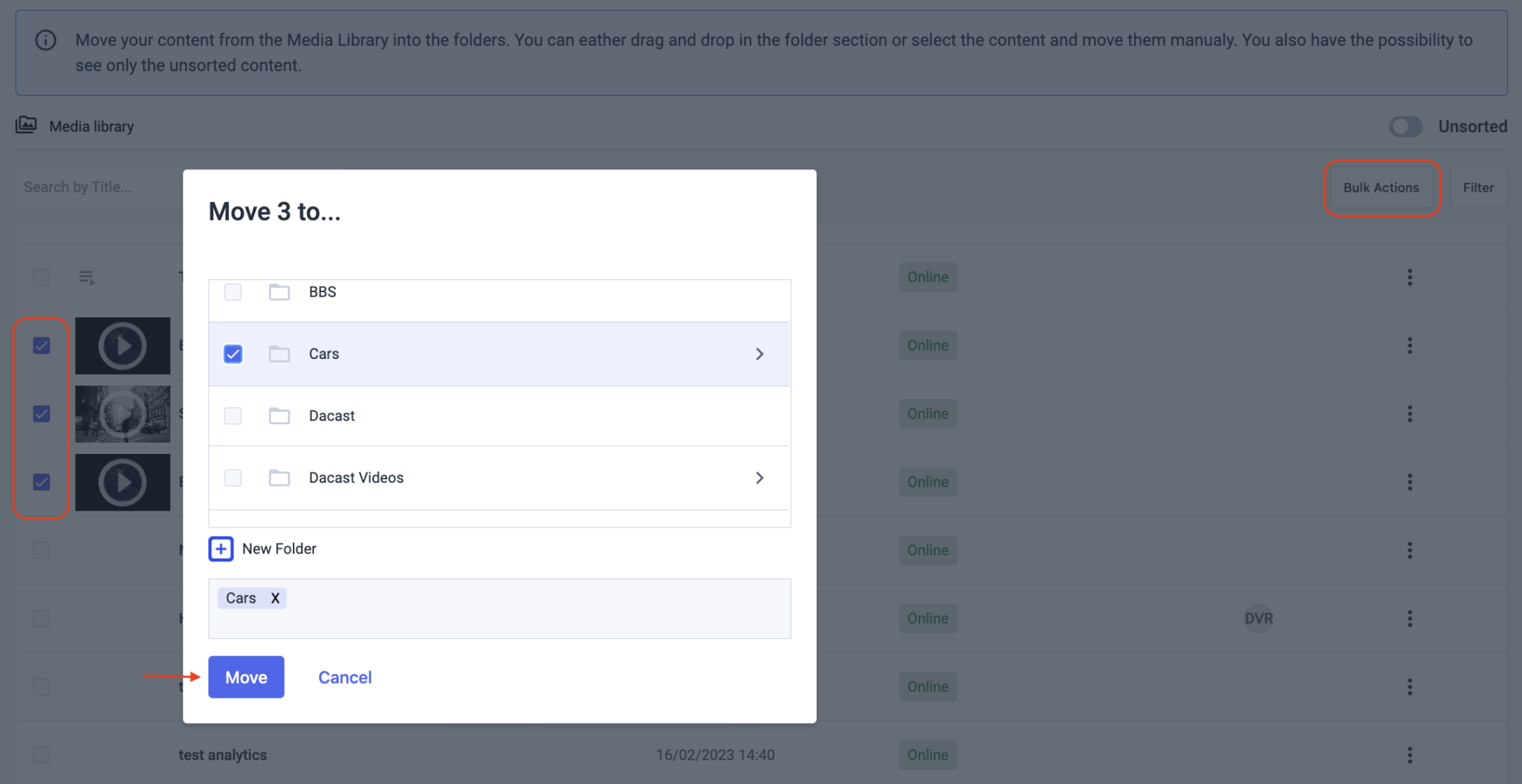 Any questions or you want to access this feature? Please contact us. Not yet a Dacast user, and interested in trying Dacast risk-free for 14 days? Sign up today to get started.
Additional Resources