Video on demand (VOD) is the future of online content delivery. A recent HubSpot survey revealed that audiences prefer video over all other forms of content including emails, infographics, and blog articles. Another report found year-over-year viewing times on VOD platforms up 155% (with almost 20 minutes spent per session).
According to Cisco Systems, the demand for video is only going to grow. In their annual report, they predict the number of internet-connected devices will more than triple the global population by 2023. Cisco also forecasts 70% of the world will own mobile devices by then and consumer demand for 4K/UHD content will double. 
Clearly, the need (and market opportunity) for video is on the rise. 
We're not just talking about entertainment/educational content only. Broadcasters, SMBs, and enterprise brands are reaping the benefits of video on demand (VOD) as well. By giving audiences access to the content they want – whenever and however they choose to view it – client and market needs are being met with convenience and efficiency. 
This article discusses what video on demand is and how you can benefit from it. We'll contrast live streaming with video on demand platforms and recommend what to look for when choosing a video hosting provider.
Let's get into it.
We'll be covering:
What is a video (VOD) delivery platform?
The Difference Between Live Streaming and VOD
What is OTT?
How does OTT streaming work?
What Makes a Great Video Hosting Platform for Business?
Top VOD Streaming Hosting Platforms utilizing OTT?
Conclusion
To start, let's talk about what a VOD platform is. 
What is a Video (VOD) Delivery Platform?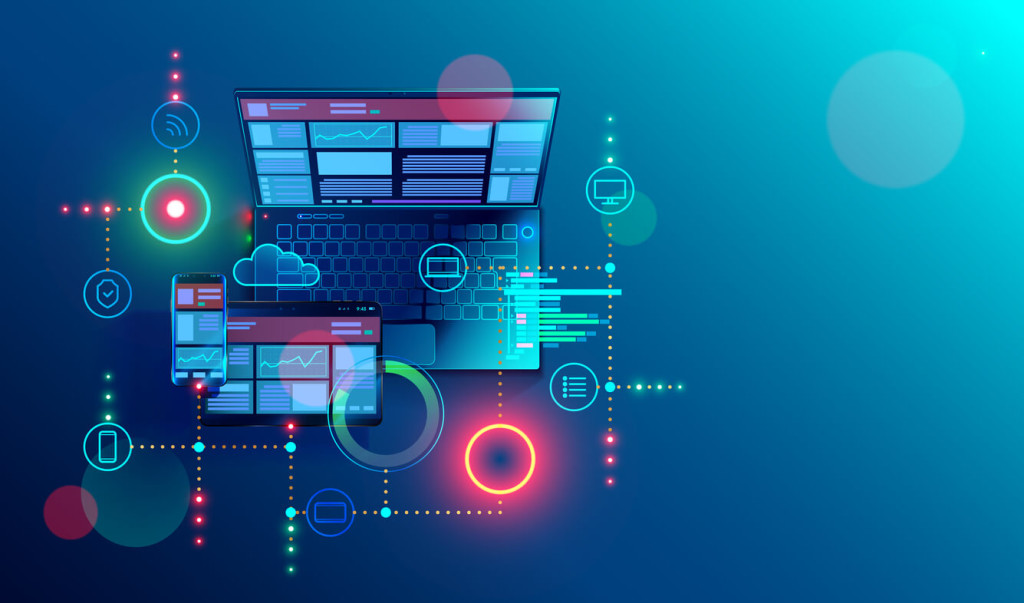 VOD stands for video on demand and is a way of accessing content from online libraries. Where traditional broadcast channels and media outlets forced consumers to view content on their schedule, VOD services allow audiences to access videos at their leisure and from any compatible device. Some videos may be available to subscribers or account holders only while others are freely distributed to anyone online. 
A VOD delivery platform is a system that hosts and shares content online via associated CDNs (content delivery networks). CDNs are pools of globally distributed servers that provide fast, reliable content delivery to businesses and online audiences. 
Popular streaming services like Netflix, Disney+, and Hulu are common examples of VOD platforms. However, these consumer-grade services are designed mainly for entertainment purposes only – not to support the hosting, monetization, or security requirements of businesses and enterprise brands. 
For that, specialized video streaming and hosting solutions like Dacast are needed.  
VOD is different from live streaming as a video on demand library consists of previously recorded audio and video content. However, the two go hand-in-hand as creating content once – and repurposing it afterward – is key in generating higher ROI for your efforts. 
VOD delivery platforms improve the overall user experience. 
Audiences can watch videos instantly versus having to wait for an entire file download to complete. VOD servers stream only the information needed at the time of the request. Users can fast forward, rewind, pause, and restart anytime without excessive buffering or reductions in video quality or performance. 
Unlike consumer services, professional-grade VOD platforms give broadcasters full control over how and where their content is distributed. There are no annoying ads or confusing links, security, and access control options are built-in, and there are numerous monetization options for subscription-based or pay-as-you-go viewing. 
The best providers include white-label and custom branding options to match your specific services or offerings. Many (including Dacast) also offer their own video player that can be fully customized and easily added to existing websites.
Bottom line – video on demand platforms give users access to the content they want when they want it. Which is key in creating successful online viewing experiences.
What is the Difference Between Live Streaming and VOD?
Although related, there are a few differences to keep in mind when it comes to live streaming and video on demand. It's worth noting that, for most brands, choosing to implement one methodology often leads to the other. Thus, it's important to think long-term when designing a video marketing strategy. 
Live Streaming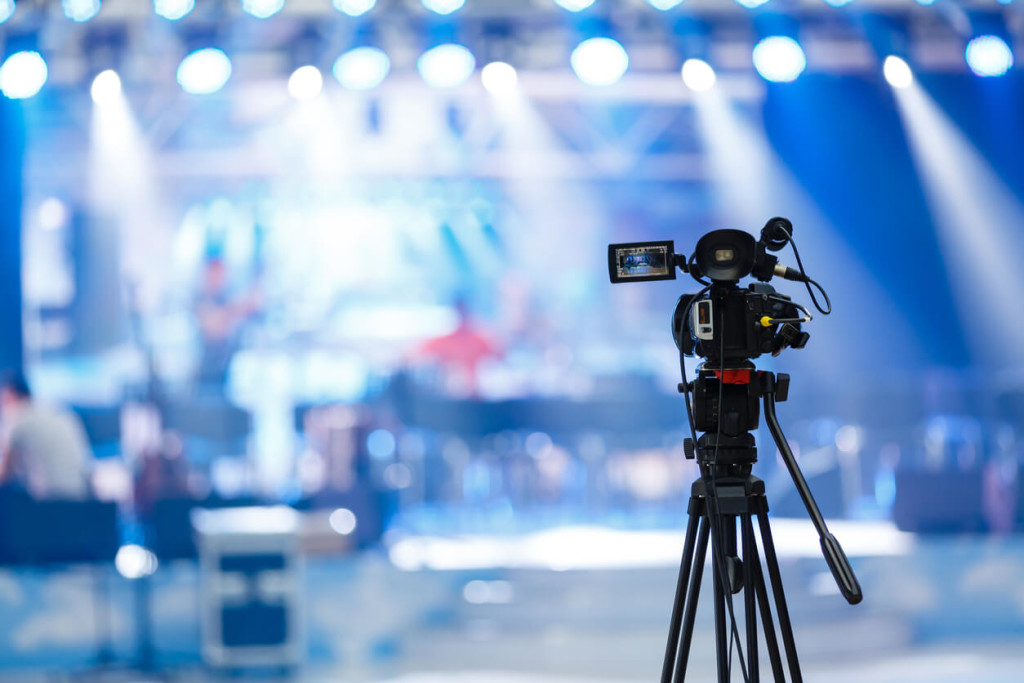 The biggest benefit of live streaming is that customers are treated to real-time experiences. They gain a sense of belonging in being part of (and able to participate in) an active online event. Live streaming creates a sense of exclusivity and community all at the same time.
Live streaming is a valuable tool for business as well. Active online content allows brands to reduce expenses and improve service. Instead of paying for travel, lodging, or meal costs, broadcasters can deliver the same experience (online) to everyone in their organization. 
Brands can also use live streams for product demos, press releases, and to address news events as they happen. This kind of real-time messaging keeps audiences informed and employees in the loop with product or service updates. 
Technically speaking, live streaming is a bit more resource-intensive compared to VOD. Content is sent in smaller blocks but there are more of them overall. Shorter transmit packets minimize the delay between streaming events and the players used for remote viewing.   
Since online video players can't cache large amounts of content, methodologies such as adaptive bitrate streaming are used to improve the experience. Doing so ensures smooth delivery and minimizes buffering on the receiving end. 
Broadcasters must also encode and package live streams incompatible formats viewers can access. Online video platforms handle much of this back-end work for you by partnering with reliable CDNs who optimize each user's streaming experience. 
VOD – Video On Demand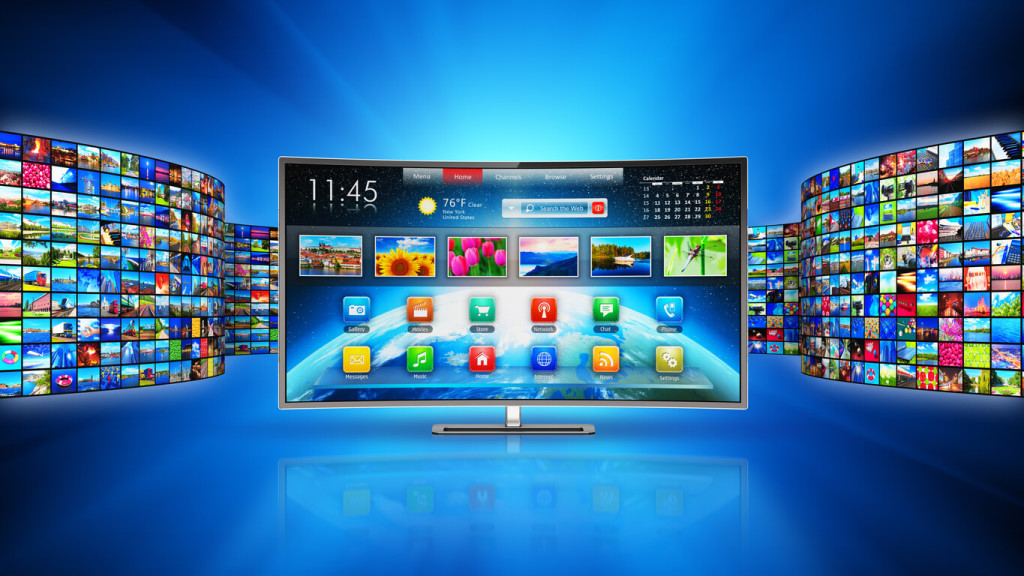 Video on demand serves as the opposite of live streaming. Users are able to watch content according to their schedule and from any internet-connected device. We're not just talking about movies or tv shows either. Tutorials, educational content, inspirational messages, and other entertainment are all part of video on demand libraries.
Modern, busy lifestyles are one of the driving factors of VOD's explosive growth. The content is always accessible and can tolerate delays in both regular publishing schedules and the quality of the connection links themselves.
Video on demand allows broadcasters to perfect their content before publishing. Creators have time to record, edit, and improve their videos before releasing them to their audience. 
Logistically, video on demand content blocks is longer than with streaming content. These larger file transfers tend to make the overall process more efficient. Video players can cache enough data for reliability, yet simultaneously download entire content files (if allowed) for offline viewing. 
What is OTT?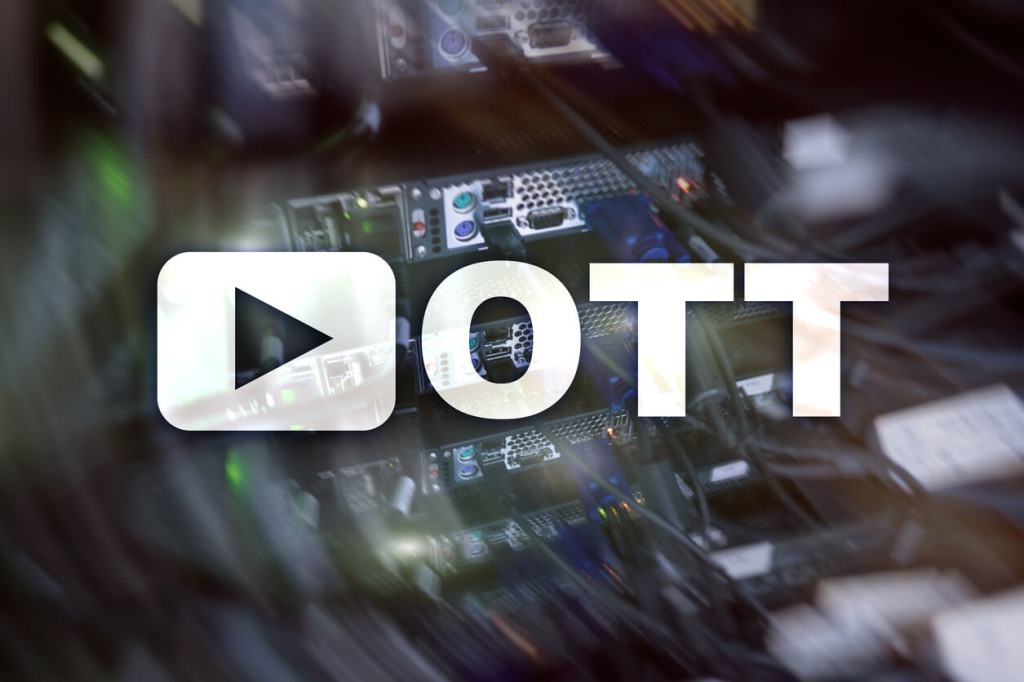 OTT stands for "Over-The-Top" and offers the ability to stream content directly over the Internet. Usually, as a standalone product. The term OTT often refers to video content but can also apply to audio messaging or VoIP calling Solutions.
OTT is an attractive option for organizations looking to add value to their brand. Broadcasters can offer content to consumers at a fraction of what traditional cable and telecom providers charge. Brands can create their own original content that can't be found elsewhere and maintain exclusive distribution rights to it.
OTT and VOD broadcasters can stream business content such as conferences, trade shows, and special events. Schools and universities can provide online education materials. Churches and worship centers can share services, outreach efforts, and testimonials. Even organized sports and publishing agencies can benefit from OTT. 
One of the best parts of OTT broadcasting is its ubiquity in terms of technical requirements. Rather than needing a telecom or tv provider box to interface with content, users can access media from a wide range of devices. Anything from mobile devices and desktop computers to gaming consoles and smart TVs. 
As long as these devices have internet connections (and support displaying the selected content) they can benefit from OTT services.
How does OTT streaming work?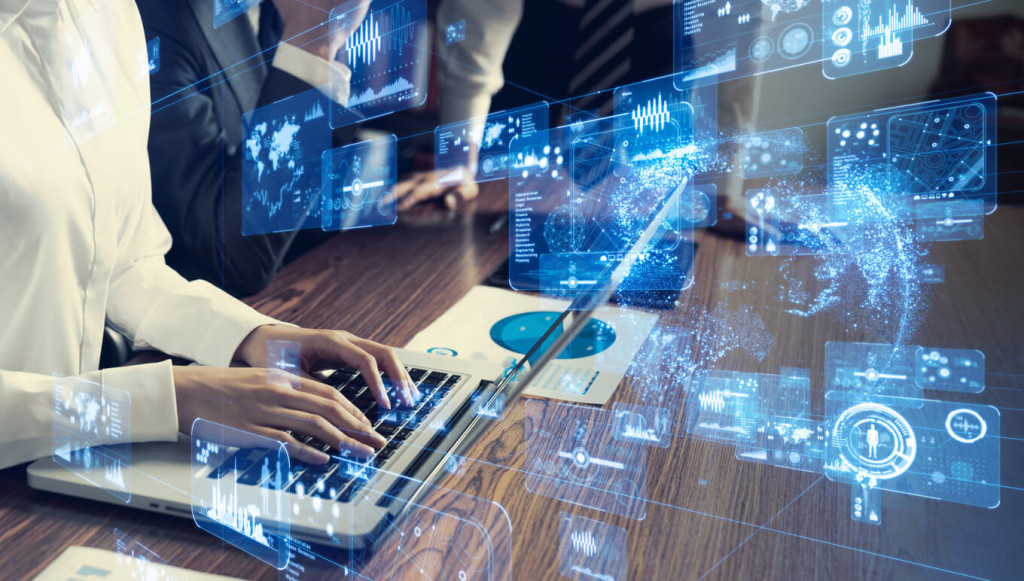 Over the top streaming services bypass traditional media channels such as cable and telecom networks. Those providers typically charge a tiered subscription rate that includes a certain bundle of their products. Thus, the provider decides what content or channels users receive within that bundle. 
Paying for services that users don't want is inefficient and unfair to consumers. 
Audiences don't have a choice of what they get without buying/upgrading to a more expensive package. They're also limited to using specific hardware devices and sometimes restricted to regionally specific content (e.g. sports) for their geographic area. That's not the case with OTT. 
OTT provides a better user experience than traditional content delivery methods. 
Audiences gain access to any (authorized) content they want regardless of location, time of day, or equipment. OTT streaming technologies monitor and adjust content delivery metrics in real-time to improve performance and minimize disruptions. 
Features such as adaptive bitrate streaming and transmuxing allow providers to serve up multiple bitrates, resolutions, and streaming protocols at the same time. These options help broadcasters reach larger audiences with varying bandwidth speeds and device types.
OTT offers better segmentation capabilities as well. Rather than blasting your entire audience with the same content, users can sign up for the specific info they want to learn about. Broadcasters can then focus on that topic or niche and provide more detailed, actionable advice.
What Makes a Great Video Hosting Platform for Business?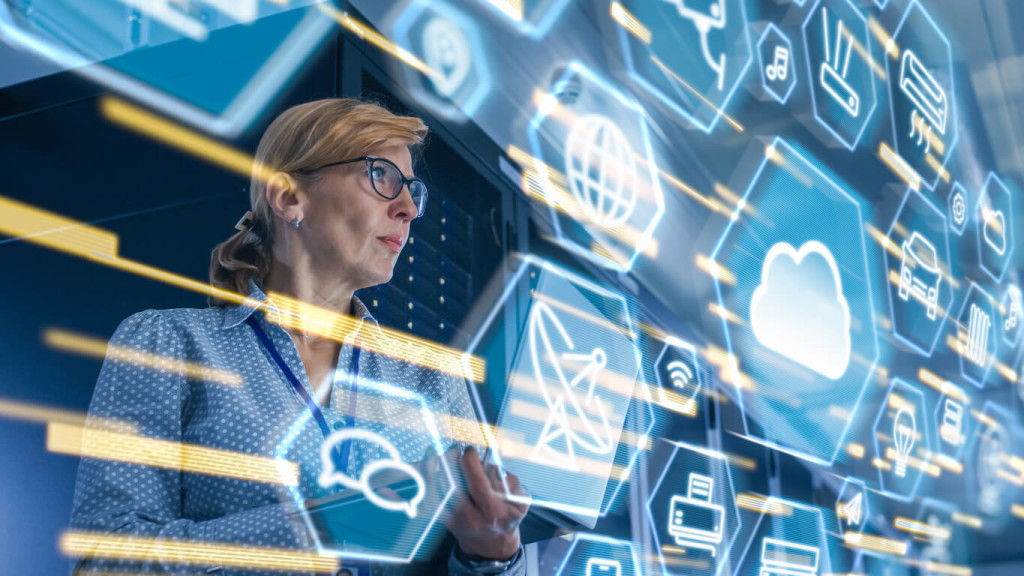 As mentioned, most consumer-based and social media video hosting options don't meet the needs of businesses and high-volume broadcasters. These outlets have poor security controls, limited (if any) monetization options, and focus more on their own branding and SEO than their clients. 
Broadcasters who are serious about providing the best online content experience choose business-grade platforms to grow their brands. By integrating video hosting, live streaming, and VOD, partners like Dacast provide the all-in-one solution that organizations and influencers need.    
Here are a few reasons why using a professional online video platform makes sense.
White label branding and appearance

– use your own logos, colors, and images to ensure your brand stays front and center. Your content is served ad-free and with no interruptions. 

API and SDK integration

– easily integrate existing workflows or build your own OTT platform and mobile apps from scratch. 

Multi-level access

– grant custom access controls and user permissions within your organization and for each audience group. Use built-in safeguards to ensure only the intended audience is able to view (or share) your content. 

Livestream recording

– capture events as they happen and automatically save them to your VOD library. Organize your CMS by tags and filters to improve search options and functionality. 

Scalable content delivery

– provide exceptional experiences using world-class CDNs and offering multiple viewing options for a wide range of devices.  
Regarding VOD, you'll also want options to monetize your video library. Additional OTT video services can be broken down based on their specific business models and functions.
1. AVOD (advertising video on demand)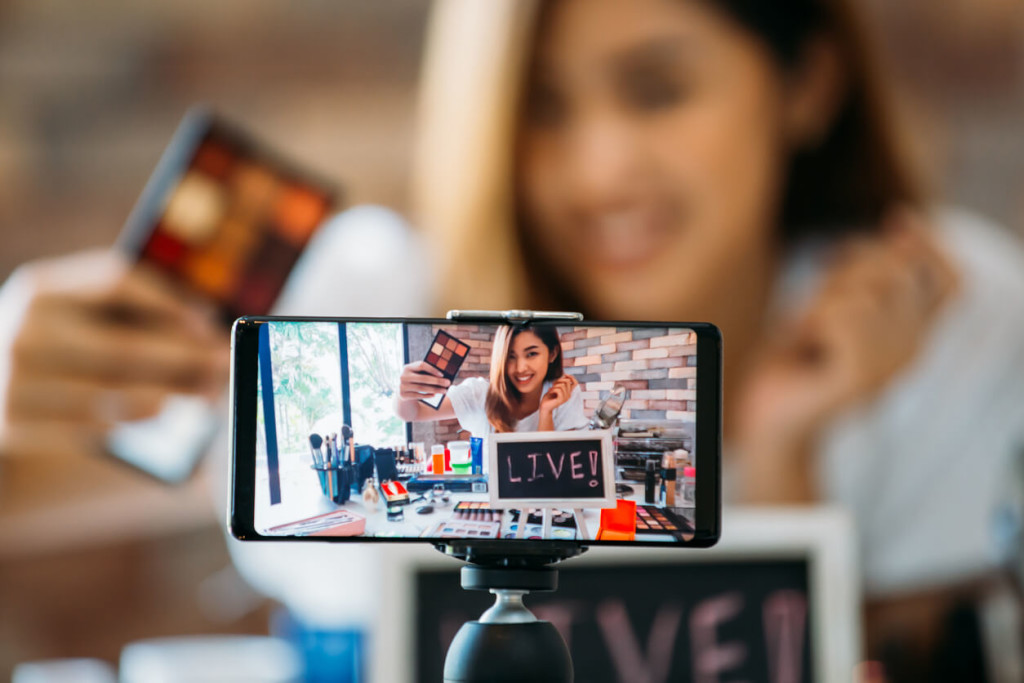 With AVOD, users are given free access to content with the stipulation that sponsored ads are part of the experience. YouTube is a perfect example. AVOD allows broadcasters to generate revenue without requiring paywalls or ongoing subscriptions.
2. SVOD (subscription video on demand)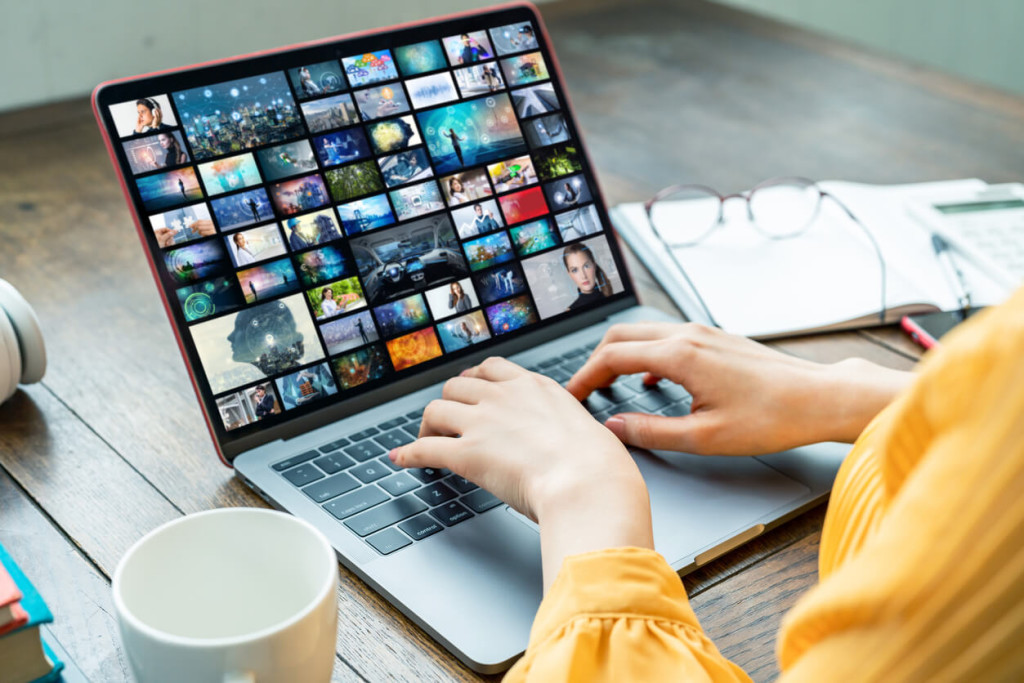 SVOD is the monetization option most viewers are accustomed to. This subscription-based model gives users access to content in exchange for a monthly recurring fee. Think Netflix or ESPN+.
3. TVOD (transactional video on demand)
TVOD is the least common of the three options. TVOD is based on users paying-per-view to stream and access specific content not available elsewhere. A pay-per-view model such as HBO charging extra for a boxing match or concert broadcast online is TVOD in action.
Depending on your monetization strategy, you'll want to choose a provider who offers one (if not all) of these VOD options. If you're interested in adding VOD streaming to your brand, be sure to check out Dacast's 30-day free trial (no credit card required). Just click the button below to get started. 
Who Are the Top VOD Streaming Hosting Platforms utilizing OTT?
As you begin researching VOD hosting/streaming providers, you'll find that many offer similar features. However, you'll want to check the details before making your final decision. Here are a few significant differences from five of the top providers. 
1. Dacast
Ideal for do-it-yourself and professional broadcasters looking to improve their offerings with affordable solutions. Dacast's Streaming Solution is one of the few providers that offer no-contract options using secure top-tier CDN networks including Akamai and Limelight – leaders in world-class uptime and streaming reliability. 
Dacast pricing is also significantly more affordable than other options.
Dacast offers broadcasters a variety of live streaming pricing plans with Dacast: Starter, Scale, and Event.
The Starter plan is best for beginners, or those just testing the waters of VOD streaming, offering 1,000 GB of bandwidth, 50GB of storage, and costing $39 per month billed annually.
If you've got a fair amount of content banked and want to build an audience, the Scale plan may be a better fit. This plan offers 24 TB GB of bandwidth, 1 TB of storage per year, and costs $188 per month billed annually. 
The Event plan is for organizations that stream events once, or occasionally, or on an irregular schedule, and/or don't want to have a recurring monthly payment. It offers 6,000 GB of bandwidth, 50 GB of storage, and costs just $63 per month billed annually. You can access this bandwidth for up to one year after purchase, making it an economical option for occasional event streamers.
Dacast also offers custom plans for broadcasters who are hosting one-time events or who have other unique needs, with generous bandwidth and features included in each package. They also offer 24/7 support, white-label & branding control, and video API, and full SDK integration. 
2. IBM Cloud Video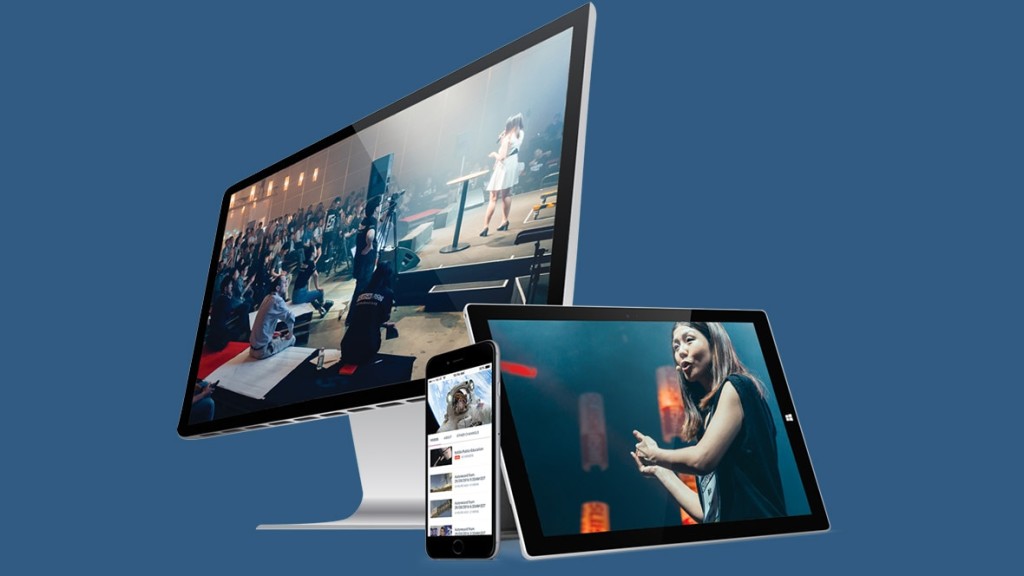 A storied name in technology, IBM's product aims at large businesses and enterprise brands. While their Cloud Video platform offers robust encoding and security options, it lacks monetization features (no SSL paywall, TVOD, or AVOD). IBM also falls short with no bulk upload or Dropbox integrations. And their monthly pricing plans are high – between $99 and $999 per month for basic service and custom pricing with other add-ons. 
3. Kaltura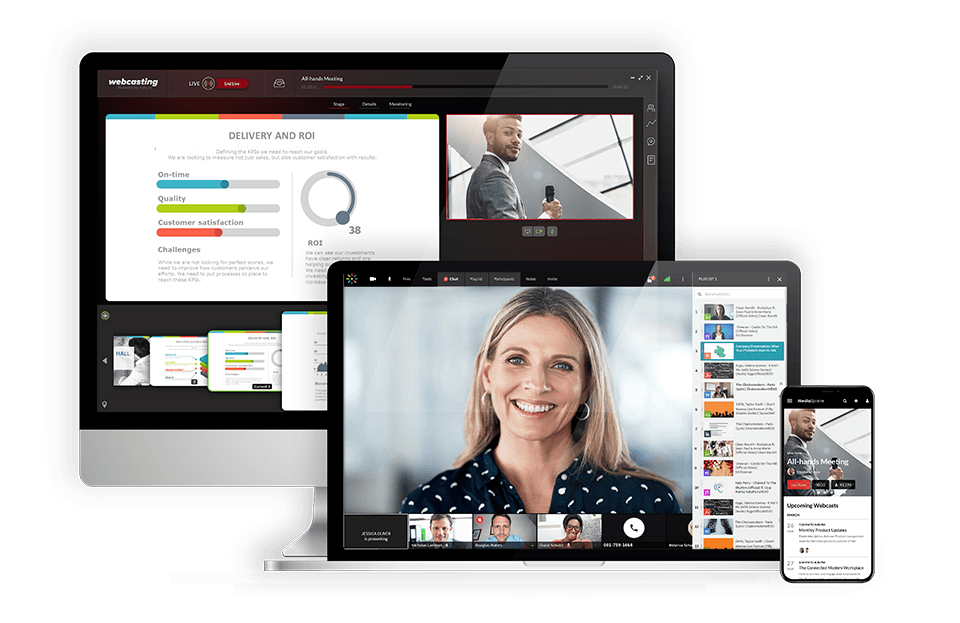 Similar to IBM, Kaltura is geared towards enterprise brands and large institutions. Their product does include features like multiple encoding options, video hosting and library organization tools, and robust API and security features. 
However, Kaltura has few monetization avenues. Their product includes no native pay-per-view, subscription, or advertising options. You can use external plugins for these features, but this adds yet another level of complexity to the equation. 
Regarding pricing, information is somewhat confusing. Most services are listed a la carte or on a pay-as-you-go basis. Typically, a custom quote from the provider is the only way to determine your true cost.
3. Wistia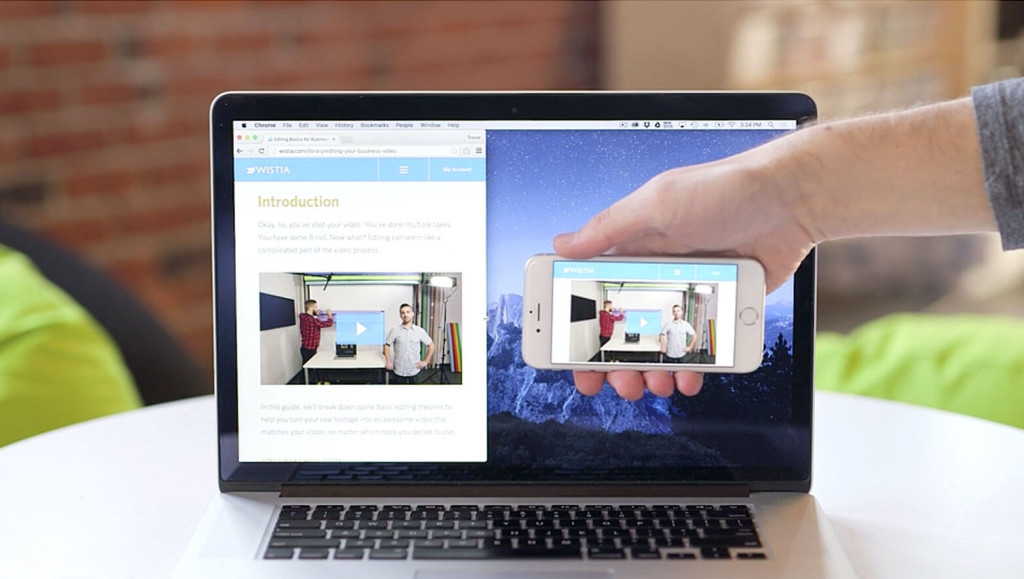 A unique player in the VOD streaming niche is Wistia. Focused mainly on marketing, Wistia offers unique features such as "heatmap" analytics and an organizational "project" structure not found on other platforms. However, they do NOT offer live streaming capabilities nor include any native monetization options. 
You can integrate paywalls using external plugins, but these come with extra costs and configuration. Wistia also lacks several key API and Security features (such as SDKs for iOS /Android and AES encryption) that most SMBs and enterprise brands need.
Wistia's pricing plans start at $99/month for the basic plan and goes up from there. 
4. Brightcove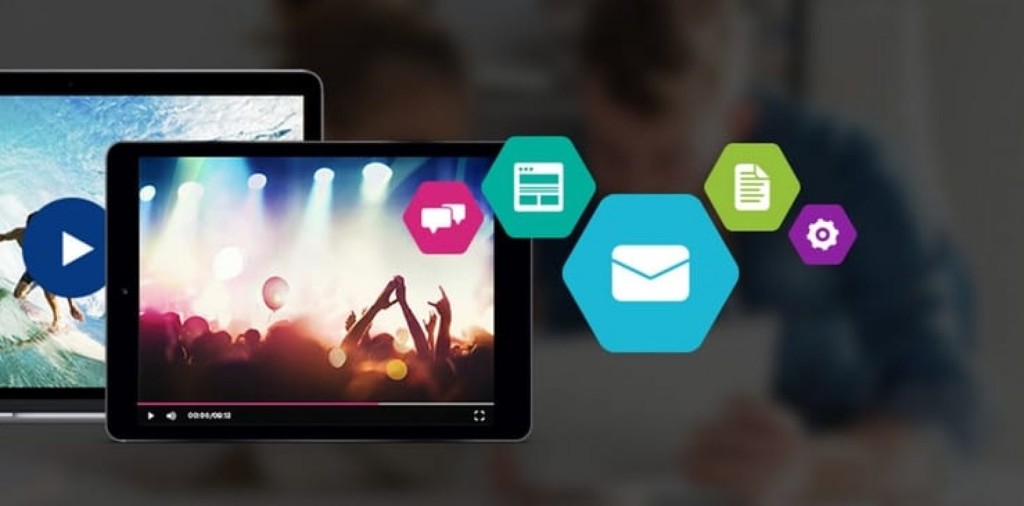 Brightcove is a good choice for serving ads and monetizing content. However, you need a large budget and must sign a contract. Users report the Brightcove platform as "robust" and "easy to use". The platform includes essential features such as batch uploading and simplified management of large content libraries. The company also supports all revenue generation models for online video. 
Brightcove doesn't publicly list their pricing plans, but users report anywhere between $199 and $499 per month for basic packages (with additional services costing extra). You're also required to sign a contract for services as well. 
For detailed breakdowns of each of these VOD platforms, you may want to read more in our in-depth comparison articles on live streaming and over-the-top OTT platforms.
Conclusion
While consumers' tastes and needs change over time, one constant is the demand for value and convenience.  This is where OTT and video-on-demand take center stage. 
The great part about live streaming and video on demand is that it's not an either-or proposition – broadcasters gain the most by utilizing both. You can create live streams to interact and build rapport with audiences and utilize VOD to repurpose recorded content. All while saving costs and improving service at the same time. 
Adding live stream sessions to your video on demand library gives viewers 24-hour access to your offerings. VOD allows them to consume available media whenever and wherever they choose. Your audience receives memorable online experiences coupled with the convenience (and performance) they demand. 
If you're ready to find out how our optimized live streaming and VOD solutions can change your business, check out Dacast's 30-day free trial (no credit card required) and see for yourself. Just click the button below and you'll be signed up in minutes. 
Thanks for reading. If you have any questions or experiences to share, please let us know in the comments. And for regular tips on live streaming, join our LinkedIn group.