The ever-growing digital world has changed many facets of life. One of the most valuable things to come from the internet is distance learning. With the shift towards online learning, people are able to enroll in programs that were previously impossible due to location restrictions.
In addition to its value to society, online education is booming from a business perspective. The online learning market is poised to grow to $325.10 billion by 2025. Within this market, video hosting for online courses make up a key sector.
Given this trend, universities and independent educators are wise to shift to the digital classroom for even a portion of their class offerings. This goes beyond math, sciences, and other traditional courses. It extends to the world of art, online fitness classes, and more.
For example, a yoga teacher can only provide a set number of classes to a set number of students at a studio. By delivering these yoga sessions online, however, it's possible to reach thousands or millions of viewers. With a dedicated platform for video hosting for online courses, users can also add a subscription model to the mix. As a result, a single online yoga session can become an ongoing revenue generator.
Today, we'll explore the video learning platform model, the distance learning market, and video hosting options best suited for online courses. We'll discuss key platform features for video hosting for online courses, and we'll review and compare the best video hosting platforms for online learning.
Table of Contents
An Exploding Market: Online Educational Video

Key Platform Features for Video Hosting for Online Courses

The 4 Best Platforms for Video Hosting for Online Courses

Conclusion
An Exploding Market: Online Educational Video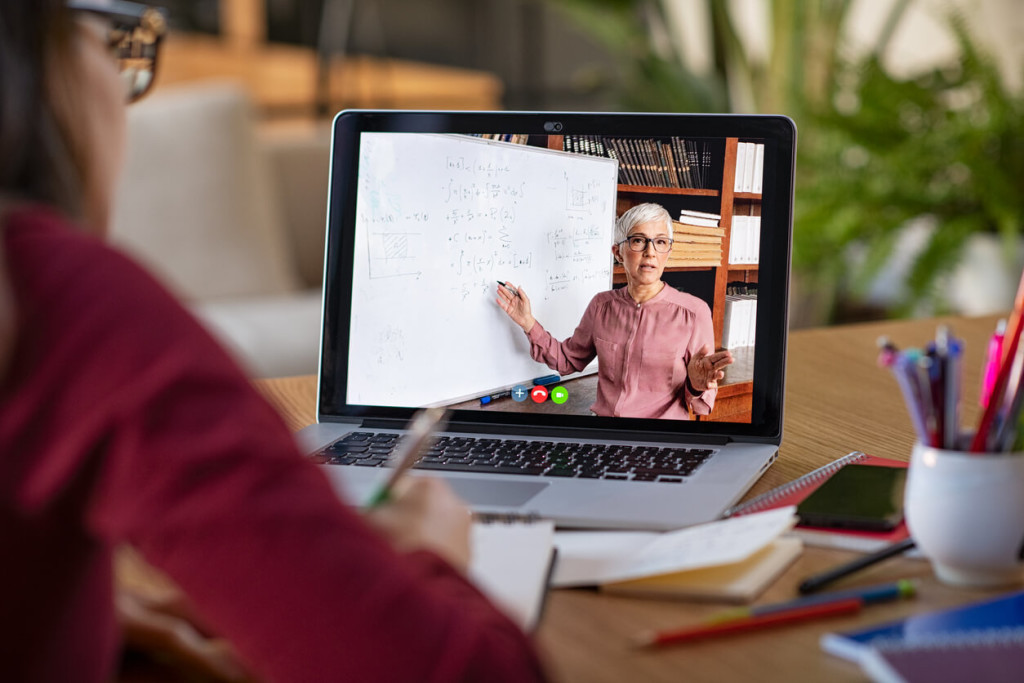 As we mentioned, the market for online video-based education is growing rapidly. In recent years, many studies have shown that video use in education can be "highly effective."
An article in The Journal explains that "video is becoming as ubiquitous in classrooms as laminated periodic tables and whiteboards."
However, educational videos don't only belong in the classroom. There are many broad benefits of video learning platforms in various contexts. 
According to research by Education Videos, the benefits of using online video for education include:
Enhanced "comprehension and retention of information"

Support for "multi-modal" learning

Accessibility to multiple learning preferences

Helps students understand complex information

Fosters the development of digital literacies

Opens opportunities for distance learning
With these benefits in mind, adding courses to an online library seems to be the way to go.
Features to Look for in Video Hosting for Online Courses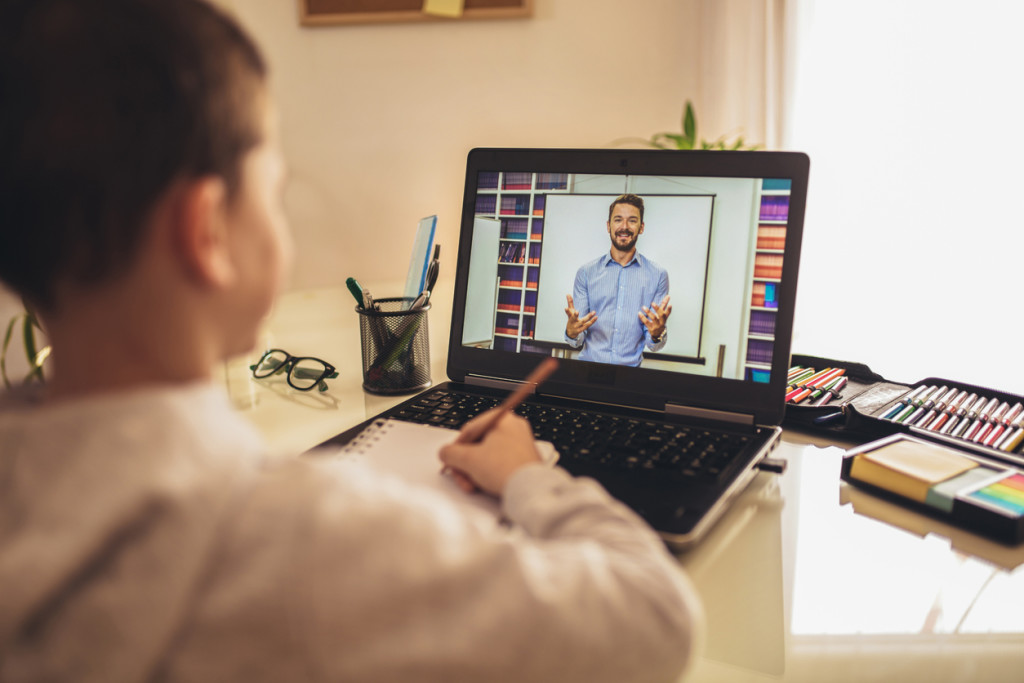 There are several ways to host and share your online course content. As you may know, opting for a social video platform, such as YouTube, is common for new broadcasters. However, these free, consumer-grade platforms bring many significant disadvantages.
In general, these platforms lack the features and control that the majority of online course platforms require. Specifically, free platforms insert third-party branding and ads onto your content and are among the most-blocked websites in the world. 
Furthermore, these social platforms don't typically include 24/7 tech support for when issues arise. For businesses seeking to deliver secure high-quality playback to a broad audience, free social platforms simply won't cut it.
For greater control, customization features, and support, a professional platform is the best option for video hosting for online courses. Of course, each online video platform offers different features and capabilities. 
In short, no two online video platforms are created equally. As a result, the process of choosing the right streaming solutions for your business can be difficult and time-consuming.
Luckily we've done the hard work for you by identifying and putting together a list of considerations educators and educational establishments should take note of when comparing different video platforms. Having worked with hundreds of educators over the years, we have a pretty good idea of what elements are most important to ensuring video success.
Let's take a look at some of the essential online video platform features for online courses.
1. Simplicity
Whether your business has 100 or 1,000 videos, the right platform should make it easy and straightforward to manage that video content. A pro online video platform should enable easy categorization and organization familiarly and intuitively. 
On the flipside, choose a video hosting platform that is easy to set up and customize to your needs.
Takeaway: not all streaming solutions offer platform simplicity, so take the time to compare before making a decision.
2. Support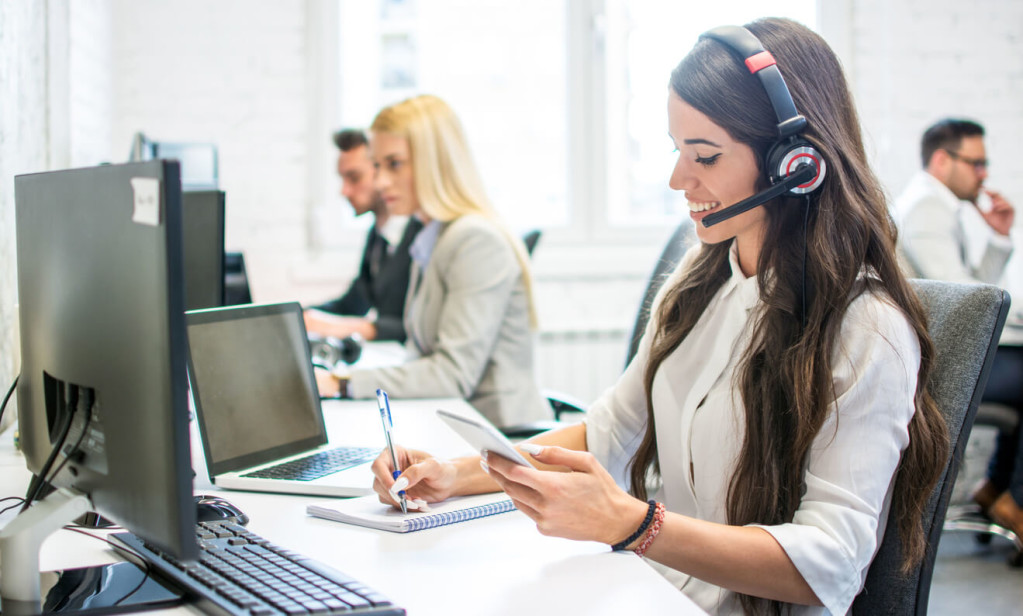 When it comes to streaming video, technical issues can be difficult to avoid. So when an issue does arise, you want to feel confident that your chosen video hosting platform will support you in real-time. 
You don't have time to wait days for email responses or crawl through support forums. Instead, you need a video streaming solution with 24/7 support.
Takeaway: seek a platform with access to a personal account representative and 24/7 customer support.
3. Security
Your video content is valuable. Revenues from premium online courses depend on the number of paying subscribers. As a result, a solid security mechanism for your educational videos is a necessity. 
Without security features, your valuable content is left vulnerable to unauthorized access, piracy, and illegal downloads.
Of course, each platform provides different security options that may or may not fit your needs. For example, some common security measures include domain control, encrypted streaming, password protection, watermarking, and video scheduling.
Takeaway: choose a professional OVP that offers functional security features to protect your video content.
4. Robust Delivery Infrastructure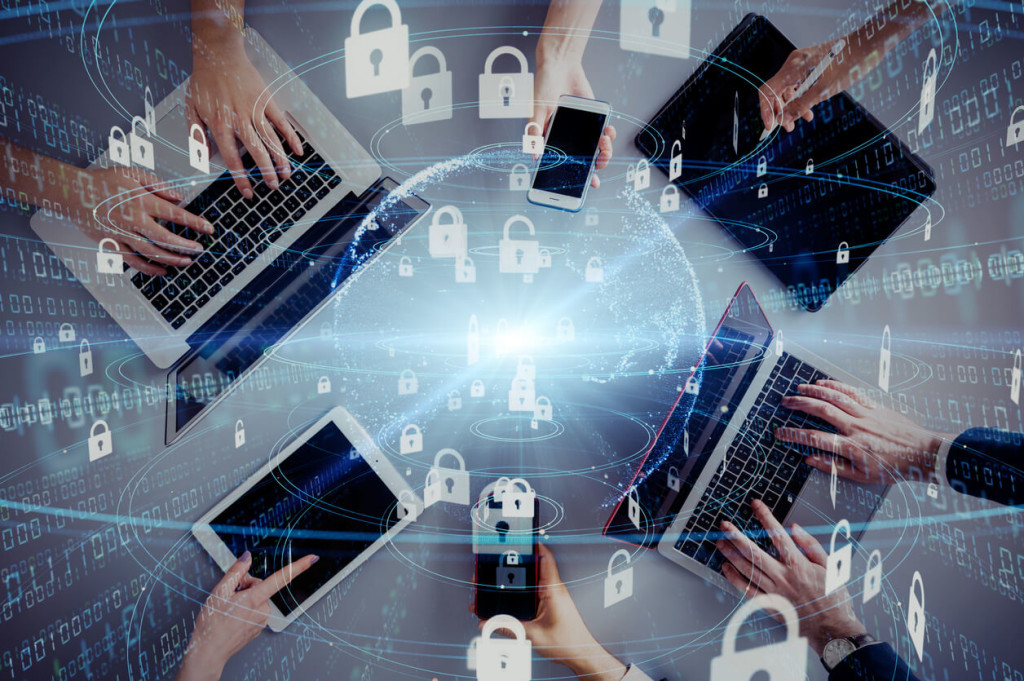 A CDN (content delivery network) is another important component of video hosting for online courses. In essence, a CDN refers to a geographically distributed group of servers that work together to provide fast delivery of internet content. 
Ideally, a platform should have servers around the world. That way, your videos stream from whichever server is closest to each viewer's device. A top-tier, global CDN ensures that your content reaches viewers at the highest possible speed and video quality.
If you're trying to reach viewers in China, the Great Firewall can make delivering video streams particularly challenging. To effectively deliver video into China, websites need to be licensed and all content has to adhere to Chinese regulations. 
As a result, working with a video hosting platform with existing relationships with Chinese agencies and authorities, as well as deep knowledge of the country's unique rules, is essential to both understand and comply with the government regulations.
Takeaway: look for a video hosting platform with top-tier CDN access for reliable, global content delivery.
5. Video API
Last but not least, let's consider the role of a video API when comparing platforms for video hosting for online courses. 
Let's say you're trying to create a new course. First, you have to set up that course in your video Content Management System (CMS). Then, you head to your preferred video platform to upload your content and customize settings. Finally, you return to your CMS to add that video into the course. Now, imagine doing this for 10 new courses, each with 20 videos.
It sounds complicated, right? Well, the good news is that there is a better approach. When carrying out your video platform comparison, check for a robust API that allows you to incorporate the platform directly into your existing systems. Takeaway: a functional video API can eliminate the need for staff to learn how to use a new product or switch up their workflow.
The 4 Best Platforms for Video Hosting for Online Courses
Now that we've looked at features, we're ready to look at video platforms. Specifically, we'll rate these platforms based on their features around video hosting for online courses. Let's jump right in.
1. Dacast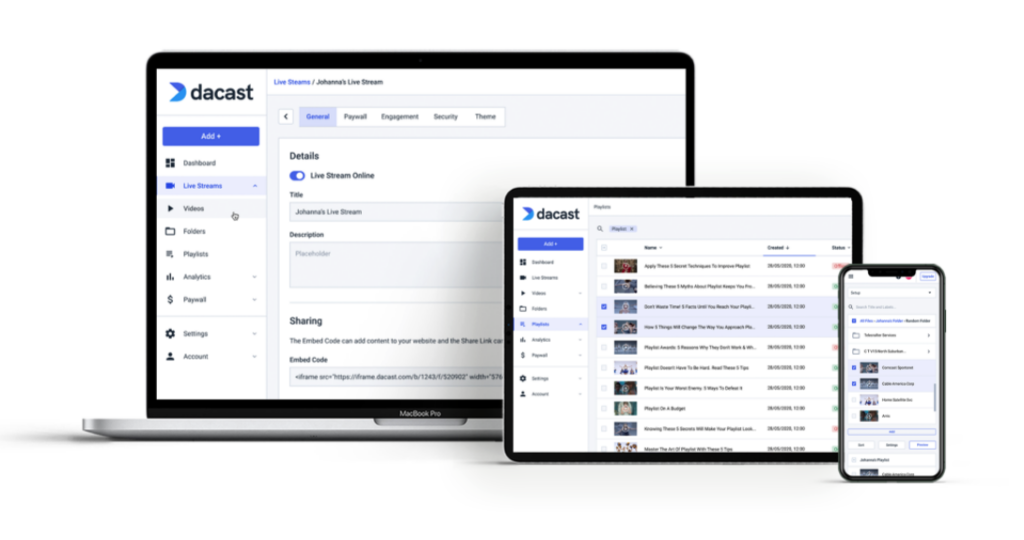 First, we're going to take a look at our own advanced video hosting platform. 
Overall, Dacast compares favorably to the other three online video platforms we've covered in terms of both features and ease of use.
As a solution for video hosting for online courses, Dacast's advanced video hosting tools are paired with our live streaming solution, making it ideal for educators seeking advanced video hosting features.
In terms of pricing, users already streaming with Dacast's live streaming solutions can contact Dacast 24/7 for special pricing options for advanced video hosting.
Simplicity: ⭐⭐⭐⭐⭐
Dacast has one of the simplest, most intuitive interfaces in the video platform market.
Support: ⭐⭐⭐⭐⭐
Each user is assigned an account manager and offered 24/7 phone, email, and chat support. You also have access to an extensive bank of video and text tutorials.
Security: ⭐⭐⭐⭐⭐
This platform includes a variety of security tools, such as password protection, domain restrictions, AES encryption, and signed embed codes.
Delivery: ⭐⭐⭐⭐⭐
Dacast uses top-tier CDNs to deliver content around the world. Additionally, Dacast is one of the only video platforms on the market that supports native China-based delivery.
API: ⭐⭐⭐⭐⭐
Dacast includes full API access on all premium pricing plans.
2. Panopto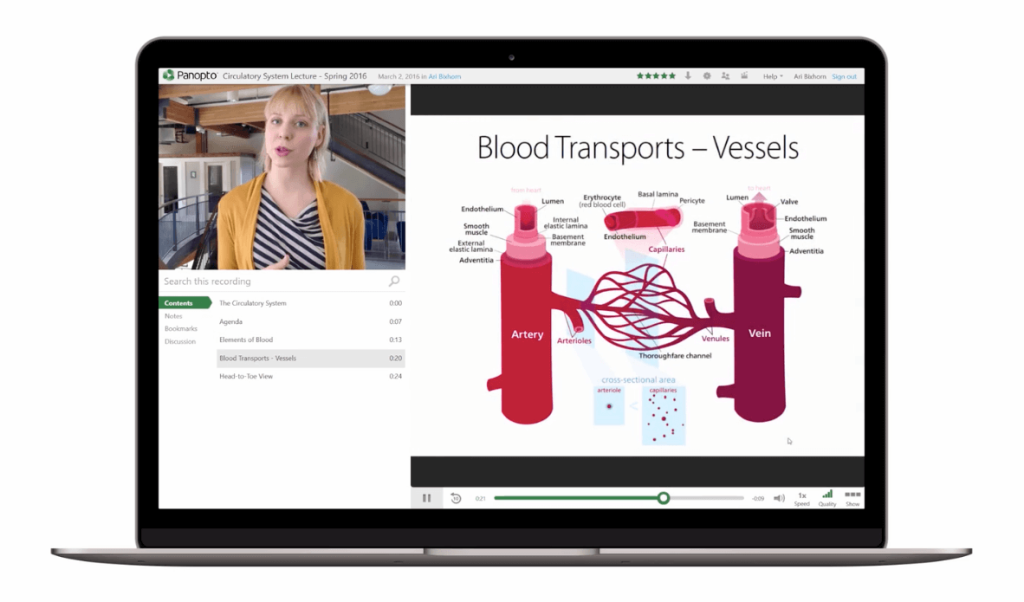 The Panopto video platform focuses on video streaming for businesses and universities. They advertise themselves as a one-stop-shop for managing, live streaming, recording, and sharing video content.
Pricing involves a license model based on the number of users, starting at 500 users and increasing from there.
There are a few downsides to Panopto. Most notably, the platform is quite complex to use. It also offers only limited security options.
Simplicity: ⭐⭐
Panopto is feature-rich, but it is not very simple to use. The platform is aimed at large organizations, and it shows in its complexity. One review notes that it's "not for the technically challenged."
Support: ⭐⭐⭐⭐⭐
This platform includes robust tech support on all plans.
Security: ⭐⭐⭐
Panopto includes password protection, encrypted delivery, and a number of other security features.
Delivery: ⭐⭐⭐⭐
This platform uses the Amazon CloudFront and Akamai CDNs. Wide availability and rapid speeds, but no in-China presence.
API: ⭐⭐⭐⭐⭐
Panopto includes a robust API on all plans.
3. Vimeo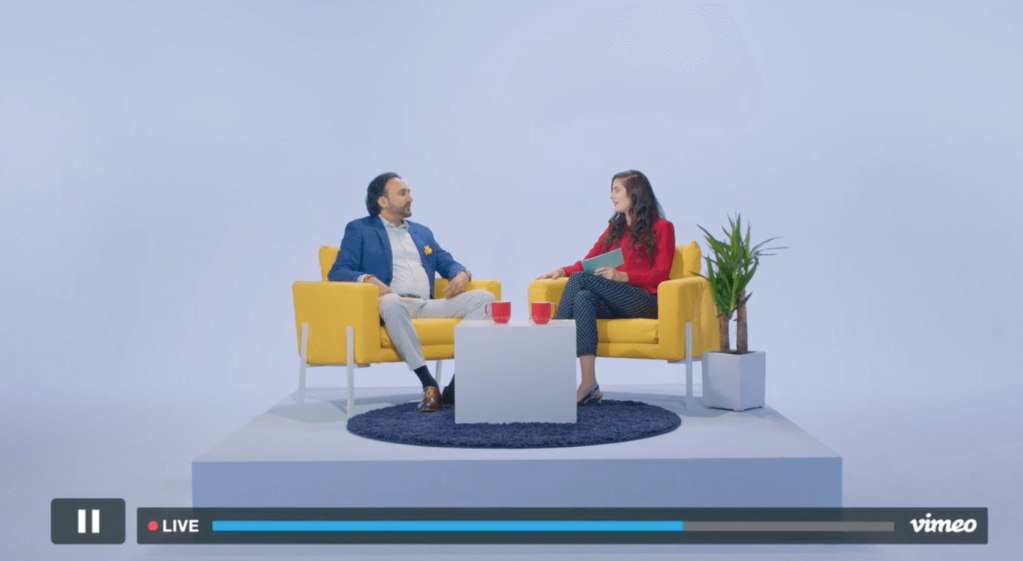 Next, let's take a look at Vimeo. The Vimeo platform offers robust video hosting but generally focuses on creatives, rather than on the educational or eLearning market.
There are a few notable drawbacks to the Vimeo platform. For example, this video hosting for online courses platform offers limited security options. In addition, Vimeo restricts API to custom package users. Some reviews state that the platform doesn't feel ready for professional use.
In terms of pricing, many professional-grade features are only available with a custom-priced Vimeo OTT solution. These higher-cost features include subscription monetization, API access, large-scale live streaming, premium support, and high-volume storage.
Simplicity: ⭐⭐⭐⭐⭐
The platform is simple and easy-to-use. 
Support: ⭐⭐⭐
Overall, Vimeo's support isn't great. The platform's very large user-base makes it hard to offer real-time customer support. Vimeo only offers real-time support to premium users during Eastern Time business hours.
Security: ⭐⭐⭐
Vimeo includes basic security tools like password protection, domain fencing, and private links. However, some advanced security features are absent.
Delivery: ⭐⭐
The Vimeo platform uses a combination of CDNs including Fastly, Akamai, and CloudFront to deliver content. However, the platform is completely blocked in China.
API: ⭐⭐⭐
Vimeo does offer an API, but access is only available on highly-priced custom plans. As a result, cheaper plan users have no API access.
4. Kaltura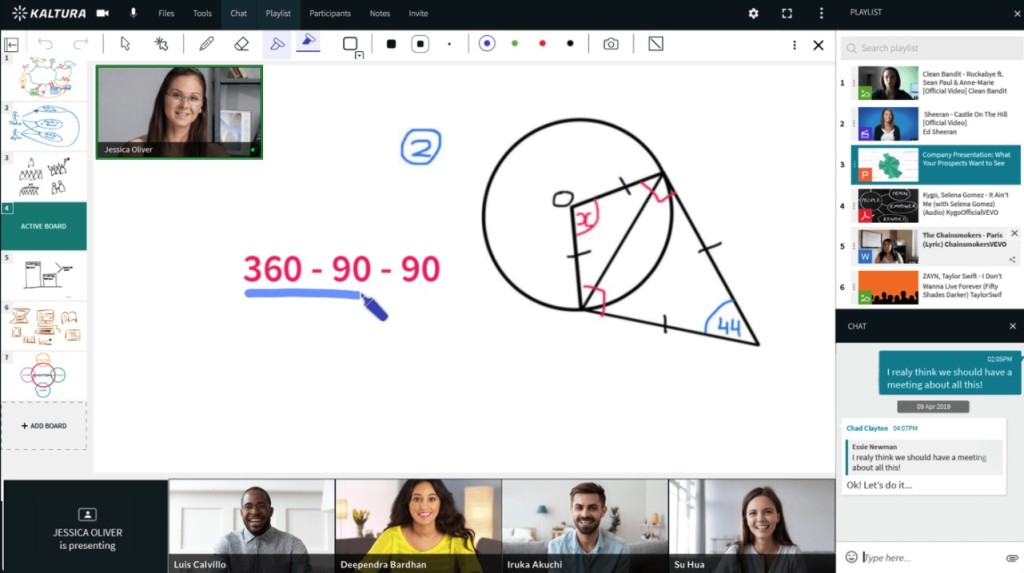 Kaltura is a complex, feature-rich platform designed for customization. The Kaltura customer base includes large enterprise businesses, media companies, and universities.
Kaltura has two major drawbacks. First, the complexity of the system makes it complicated and sometimes difficult to use. Second, Kaltura's tech support options aren't ideal.
Simplicity: ⭐
Kaltura is highly complex, with many different features and elements. Additionally, pricing is complex and determined by a multitude of factors. 
Users report that the UX is not very good and that it can be hard to find the right options. All-in-all, Kaltura is best suited for experienced broadcasters.
Support: ⭐
Kaltura uses a ticket-based support system with no live help options available.
Security: ⭐⭐⭐⭐
Kaltura offers various security features. These include IP restrictions, country-based restrictions, domain restrictions, and more.
Delivery: ⭐⭐⭐
The Kaltura Platform uses a bundled CDN solution with service from a variety of hosts. However, Kaltura is completely blocked in China.
API: ⭐⭐⭐⭐⭐
API access is available throughout the Kaltura platform and is one of the strengths of the system.
Conclusion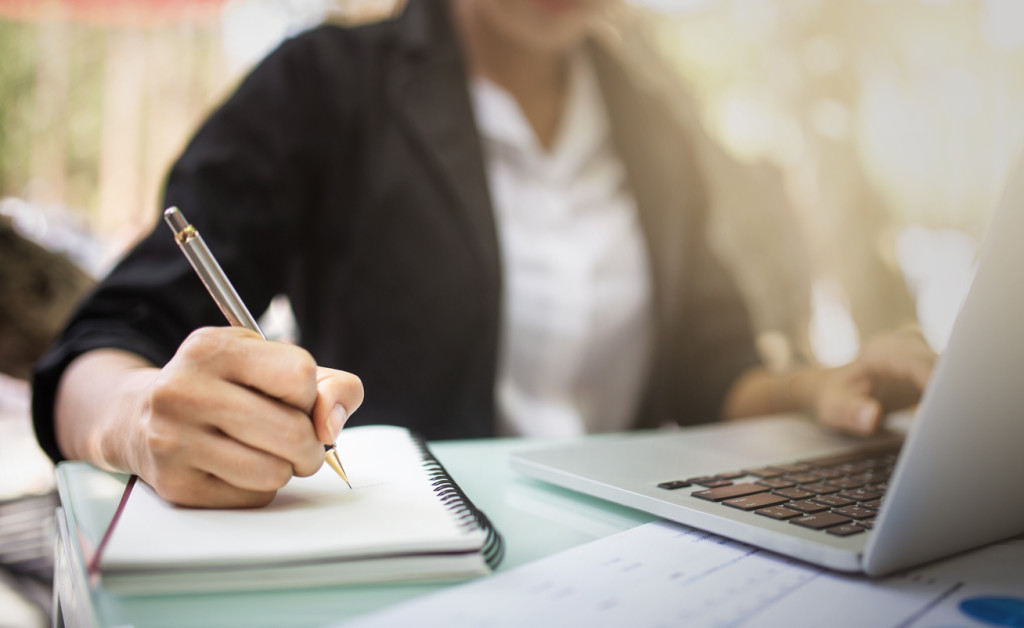 For educators, growing and engaging viewers takes considerable time and focus. 
Video platforms for e-learning and online education take on the heavy lifting of video hosting by automating the process of uploading, encoding, managing, and optimizing your videos. These platforms also safeguard your content from unauthorized access and usage.  
Video hosting for online courses should make your content simpler to manage. No matter which video hosting solution you choose, we hope you feel confident in key features to consider and compare.
If you're interested in getting access to a powerful video hosting solution with scalable live streaming delivery, we encourage you to take advantage of the 30-day, risk-free trial of Dacast.