The growing demand for online courses is showing no signs of slowing down, particularly in China. Nonetheless, the majority of online video platforms are unable to stream content to China reliably.
In this article, we'll explore how eLearning businesses and higher-education institutions can successfully deliver quality playback via China video hosting.  
Table of Contents
Why Deliver Online Courses to China?

What Affects Video Playback Quality in China?

How to Deliver Content via China Video Hosting

Option 1: Direct Connection to a China CDN

Option 2: Chinese Video Hosting Platform

How to know if a Video Hosting Platform Can Deliver Reliable Video Playback in China?

How Can vzaar Help with China video hosting and delivery?
Why Deliver Online Courses to China?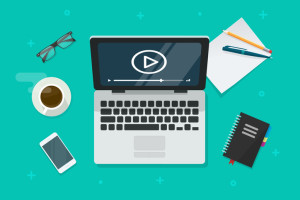 With the online courses market set to grow by 20% annually, China is poised to become one of the world's most vibrant online education markets. Growing household spending power, an under-supply of education resources, and the introduction of the two-child policy are all contributing factors.
As a result, the opportunities for eLearning businesses in China are significant.
Globally, the number of students enrolled in higher education has more than doubled since the year 2000. Not surprisingly, much of that growth has come in China. According to Du Miaomiao, an iResearch analyst based in China: "The advancement of technology is the foundation of the growing online education industry."
According to Education Technology Insights, there are several benefits of using videos in eLearning and education including:
Facilitating thinking and problem-solving
Demonstrating procedures to assist in learning
Ideal for visual learners
Easy communication of abstract concepts
Accessible on multiple devices
Reduce training cost and time
What Affects Video Playback Quality in China?
Most US or European-based online video hosting platforms struggle to deliver a reliable viewing experience to China. As you may be aware, this is due to the difficulties of China's video hosting.

In China, video content often does not load or buffers regularly resulting in a very poor viewing experience. Later on, we'll discuss how to bypass these problems. But first, let's look at the three core issues that affect video playback speeds in China:
1. The Great Firewall

The Great Firewall of China is part of the Chinese government's control of the internet. First implemented over a decade ago, the Great Firewall is a sophisticated filtering system. Regular checks on external videos sent into China results in extremely slow loading times—,, particularly on first viewing.
In addition, many Western websites that enjoy a lot of traffic elsewhere are not accessible in China. These include, for example, Twitter and Facebook. Additionally, familiar video services such as YouTube and Vimeo are also completely banned in China. Overall, most video streaming solutions simply don't work in China.
This is because they cannot guarantee that certain types of content – political, religious, military, economic, cultural, moral – will not be present on their networks. In 2017, online video service for three popular Chinese media streaming sites shut down. At the same time, the government removed foreign TV shows from online video platforms, including online video education platforms.

2. Server Distance
Beyond the Great Firewall, China video hosting is extremely challenging for other reasons. In particular, it requires the provider to establish a Chinese presence and acquire government licenses for content delivery. Consequently, the majority of video providers do not serve content using China-based servers. Instead, the video most often streams from the US.
The further away the viewer is from the server, the more intermediary points the video has to go through. As a result, this can yield much longer response times. In short, the overall experience with a data-hungry format like video will be very poor in China.
3. Slow Broadband Speeds
The Internet in China is slow. In fact, it ranks 141st in the world. Average speeds are 2.4 Mbps, roughly ten times slower than the average North American or European network. Video delivery demands a lot more data, so it will be the first to suffer from a slow connection.
How to Deliver Content via China Video Hosting
If you're a business that is looking to grow your audience in China, you may be put off by the Chinese government's stranglehold on the internet. However, China is the second-largest economy in the world and the adoption of video is exploding. Despite the technical challenges of China video hosting, there are many business opportunities.
Now, let's review two options for bypassing the Great Firewall and streaming video content in China reliably.
Option 1: Direct Connection to a China CDN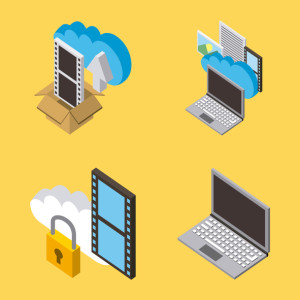 To deliver video content into Mainland China, a specialist content delivery network with infrastructure in China is necessary. Therefore, one option for making your videos accessible by viewers beyond the Great Firewall is to manually connect to a China CDN with 'Points of Presence' (POPs) in Mainland China. Specifically, China CDNs include:
BaishanCloud

ChinaCache

Kingsoft Cloud

QUANTIL

CDNvideo
Also, note that some CDN providers try to reach China from Hong Kong. However, Hong Kong's network is separate from the rest of the mainland and outside the Great Firewall. This makes the performance of about 50% slower. A CDN provider that has its infrastructure on the Mainland will typically have existing relationships with Chinese agencies and authorities, as well as in-depth knowledge of the country's unique rules and regulations.
Businesses choosing this route will need to acquire an ICP license. This is an extremely important step as getting the registration right is crucial. Get it wrong, and you run the risk of a blacklisted website, with no way to appeal.
Is Option 1 Feasible?
While the above is achievable, be aware that the process of establishing a relationship with a China CDN and acquiring an ICP license is a very long and challenging one. Overall, prepare for a lot of back and forth with the Chinese authorities. In addition, you'll need to set up a local legal entity or representation by counsel and make a few costly trips to China, as signage must be done in person.
From a technology perspective, connecting directly to a China CDN requires substantial in-house video hosting expertise. This is because the CDN provider will not offer video analytics or an HTML5 video player – you will need to custom-build these. As an alternative to Option 1, let's review another approach to China video hosting next.

Option 2: Chinese Video Hosting Platform
Going with a video streaming platform provider is an easier, more cost-effective solution to delivering video content into China.
However, not all video platforms are equal when it comes to in-China playback and China video hosting. Here's an overview:
The takeaway: don't assume the video strategy that works with the rest of the world also works within China!
How to know if a China video hosting platform can deliver reliable video playback?
First, you need to make sure the vendor is licensed to deliver content in China and has the necessary infrastructure on the Mainland.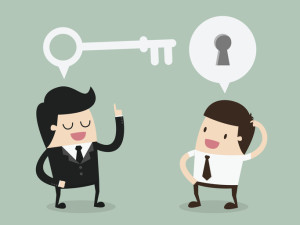 The number of POPs the vendor has in Mainland China and where they are located is important to know.  You'll want to know if they are dispersed throughout the country, or only concentrated in large areas as this will influence your video strategy.
Something else to consider is the cost of bandwidth. First, note that bandwidth is as much as 50 times more expensive in China than in Western countries. However, not all video platform providers are equal in how much they charge for in-China playback.  With economies of scale, some vendors are able to offer cost-effective deals when it comes to China's video hosting.
In summary below is a checklist of requirements a video hosting provider delivering into China should meet:
Servers located inside mainland China, not Hong Kong or other territories

Multiple servers covering the region

Affordable delivery

Government ICP license acquired

Content controls to ensure reliability
How can vzaar help?
As Dacast's advanced video hosting platform, vzaar is available to broadcasters on top of the Dacast live streaming solution. In particular, the vzaar platform is ideal for publishers who want an advanced video hosting features. As an online video education platform, the advanced Dacast video platform allows access to powerful VOD China delivery. Even better, if you're currently using Dacast's live streaming solutions, you can contact 24/7 for special pricing options.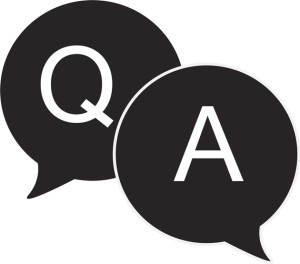 vzaar has provided in-China video hosting service for more than three years. During this time, we've developed a cost-effective way to host video content in China. Future Learn (owned by The Open University) and Gresham College have large user bases in China and use vzaar to deliver their educational content to the country. Uniquely, we are able to offer industry-leading prices for in-China playback because of our economies of scale. This makes it an affordable option for businesses and educational institutions.
In short, vzaar users can deliver the same high-quality viewing experience to their Chinese viewers as they do to their audiences in other parts of the world. With access to over 60,000 servers across China, we can deliver high-quality video content even to those students away from the populous Eastern seaboard.
Watch our 'Everything You Need To Know About Delivering Videos into China' Webinar, which we hosted with 50Wheel, to see how you can put together a video strategy that reaches your audience in China and what video technology solutions are available.
Conclusion
And there you have it! In this article, we've covered China video hosting and several options for successfully delivering video content to viewers in China.
After reading, are you interested in getting access to a powerful video hosting solution with scalable live streaming on top of that? If so, just click the button below to contact us today!
If you have further questions or comments, let us know below. We love to hear from our readers, and we will get back to you. And for regular tips and exclusive offers, you can join our LinkedIn group.