Video Hosting in China: What You Need to Know [2023 Update]
Over the past ten years, the number of people accessing the internet in China has increased fivefold. As you might expect, such strong growth has led to an explosion of Chinese streaming platforms and online video hosting in China. 
In 2014, 433 million Chinese viewers watched videos online on Chinese streaming platforms. As of December 2020, however, this number had skyrocketed to 927 million viewers. With 1.4 billion residents, there is potential for this number to continue to grow. 
Yet, other than for Chinese streaming platforms, China remains an out-of-reach market for many businesses that create and publish video content. Even in 2019, most video platforms, including many Chinese streaming platforms, cannot stream content to Chinese audiences from within the People's Republic of China (PRC).
In this article, we'll examine the problems of video hosting in China. First, we'll discuss why the Chinese market is essential to businesses. Then, we'll review some challenges for foreign companies seeking video hosting in China and discuss options for streaming hosting providers not blocked in China.
This post has been updated to reflect the most accurate information about China video hosting and platforms available as of March 2023.
Table of Contents
What's the Value of Video Hosting in China?

The 3 Challenges to Chinese Video Hosting

Bypassing the Great Firewall with an ICP License

Video Hosting Sites Not Blocked in China

Using Dacast for Video Hosting in China

Conclusion
What's the Value of Video Hosting in China?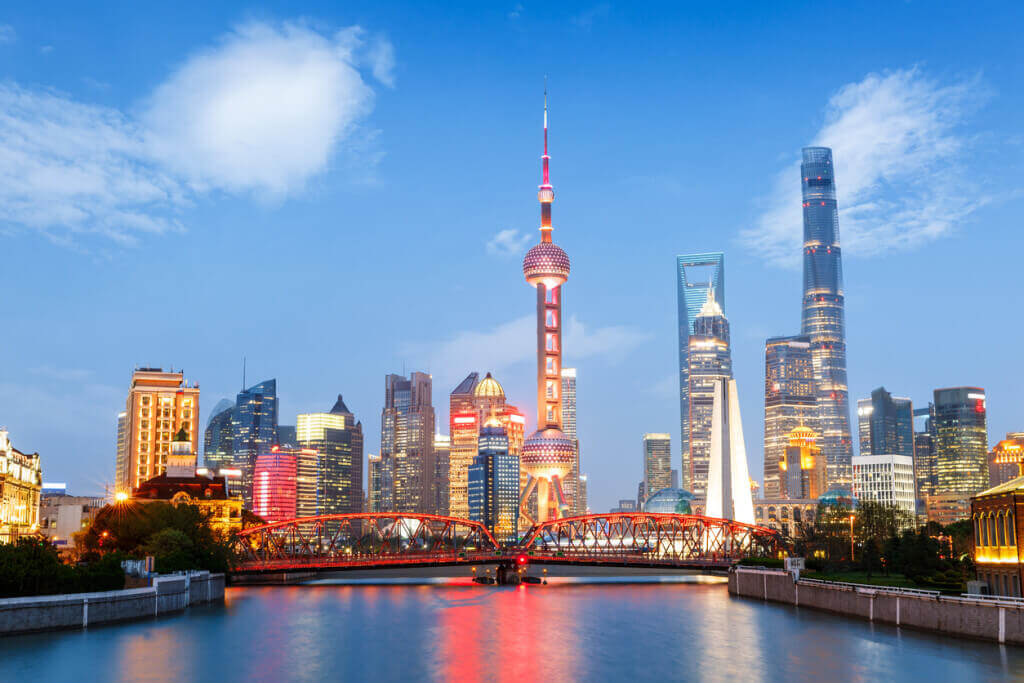 China's population is nearly 1.4 billion, which is considered the world's largest economy today. Its booming economy has led to a massive tech sector and tremendous growth in online video. That is why there is such a gigantic potential for China video streaming.
On a numerical basis, more people watch online videos in China using Chinese streaming platforms than the entire population of the United States by a fair margin. Tencent video, one of the largest online video platforms among all Chinese streaming platforms, has more than 540 million monthly active users. Kuaishou, a short video platform, boasts about 820 million, monthly active users.
Understanding the Chinese Audience
On top of that, the audience in China is relatively young, which projects well for future growth. For example, over half of online video viewers using these Chinese streaming platforms are in their teens and 20s.
That also explains the success of the Chinese tech giant Baidu for example. It ranked among the top Chinese streaming services is has been dubbed the "Netflix of China" due to its popularity among Chinese consumers.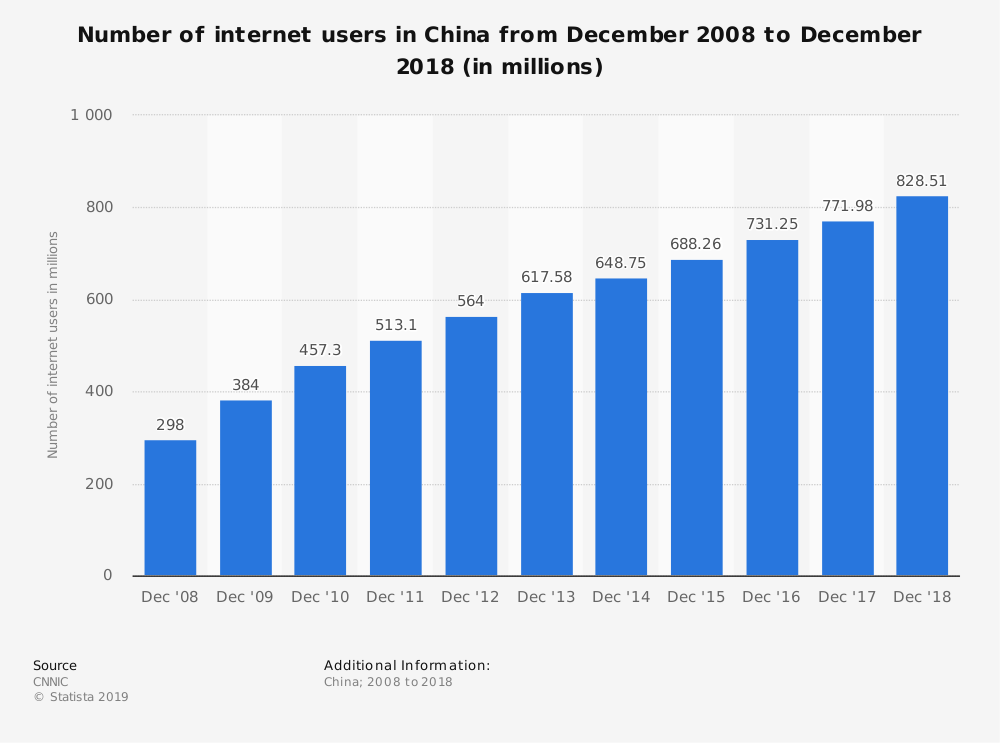 Countless non-China businesses have good reason to invest in videos for Chinese audiences and break the monopoly of Chinese streaming platforms. In particular, there is a massive market for online video platforms, OTT, and entertainment. 
The Potential of Sporting and Educational Content
Sports are huge in China. China streaming services allow sporting organizations to expand their reach. Educational content also presents an opportunity for a large audience in China since higher education institutions are increasingly offering their courses internationally. Often, these online courses exist as a complete overseas program.
You must deliver a high-quality viewing experience if you have people paying to access your content. For that, you need delivery inside mainland China.
Plus, you can share tons of educational content outside of higher educational institutions on online video platforms with a Chinese audience. This content is also a prime candidate to be shared on a short video platform of your choice or via short video apps such as how to cook different dishes, set up a computer program, or do woodworking. You can share a wide range of educational content with a Chinese audience.
Business and Employee Training
If you're not in the Chinese e-learning sector, you may sell products or services or partner with Chinese businesses. Nowadays, many companies want to deliver employee or agent training to their operations in China. We've also seen many companies using video and video streaming to market to consumers in China.
For these reasons, video hosting in China is essential to many businesses. However, there are several challenges in delivering video content to viewers in China. First, you must use  Chinese streaming platforms to deliver video content to China.
The 3 Challenges to Video Hosting in China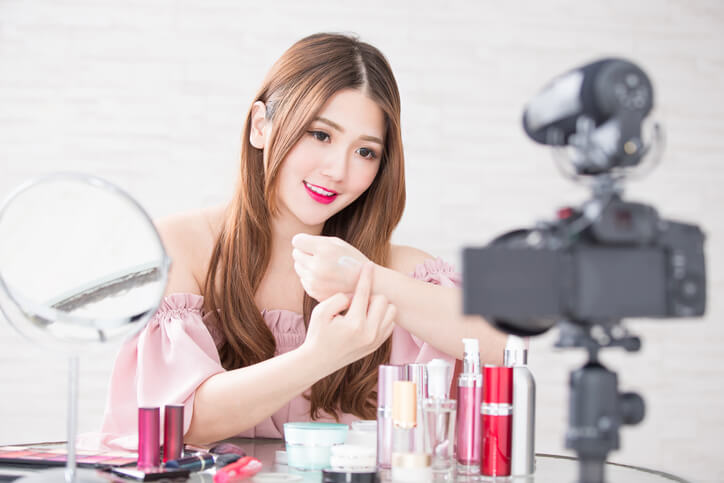 Foreign companies face several challenges when streaming live video into China. The greatest challenge is the Great Firewall, which is controlled by the Chinese government's censorship system and makes it difficult for people in China to stream unapproved content through any video hosting service.
Additionally, broadcasters are forced to fight against slow speeds and high bandwidth costs when streaming to China.
Let's look at three such challenges in a bit more detail.
1. Great Firewall and Content Restrictions
The Great Firewall restricts many professional online video hosting solutions from operating in China today. In essence, the Great Firewall refers to China's internet censorship system. It blocks many international websites, apps, social media, and other online resources deemed inappropriate or offensive by authorities.
It's important to be aware that all external video content sent to China is heavily monitored. That ensures all video and user-generated content complies with China's strict rules. For example, popular Western video platforms such as YouTube, Facebook, and Vimeo are blocked in China because their user-generated content is. As another example, foreign users inside China are blocked from live streaming completely.
To get around the Great Firewall and China's rigorous content restrictions, you must work with domestic video platforms or set up your own video hosting services with physical infrastructure in China. That allows you to reach the Chinese market and share your desired content with your Chinese audience.
2. Slow Speeds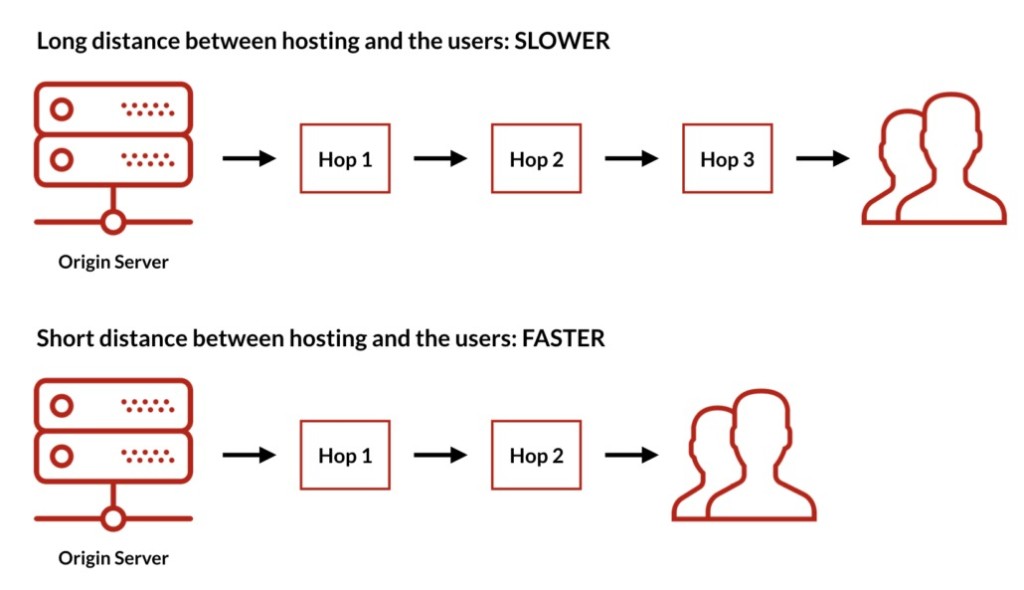 Many broadcasters find that even when content delivery networks (CDN) stream video to China from outside the mainland, the speed and quality could be better and more consistent. That complaint is usually faced by online streaming platforms ranging from the largest online video platforms to live streaming platforms and even short video platforms. 
CDNs reduce loading and buffering by caching content at the server closest to the viewer. That  ensures that all video streaming is done from a server near viewers anywhere in the world. The server used to provide the content depends on what type of "points of presence" (POPs) are near the viewer.
For a Chinese viewer, content is often streamed from as far away as Seattle, which leads to significant speed and latency problems. In addition, the longer a video travels to reach the viewer, the more the speed and viewing quality are impacted.
The further you are from the server, the more intermediary points the request and the response have to go through to reach the viewer. So no matter how fast your ISP advertises your connection speed, these issues still need to be solved.
If it takes a second or more to make a request and receive a response, the likelihood is that your viewers don't have a great experience.
To ensure an excellent viewing experience, you must cut the distance between where the video is hosted and where your viewers are. For example, delivering content to China means using a hosting service in the country, not thousands of miles away.
3. Bandwidth Costs
Technical restrictions mean bandwidth in China can be as high as 50 times more expensive than in western countries. Unfortunately, that means that video streaming costs your viewers more money.
Broadcast costs have been amortized over decades in the US but are being built rapidly from scratch in China, leading to higher user prices.
Bypassing the Great Firewall with an ICP License
With multiple points of presence (PoPs) across the mainland and a partnership with China-based CDN services, Dacast ensures fast delivery of online video content through the great firewall.
Fortunately, there are methods for bypassing these three challenges. There are a few main ways to deliver your video in China, and they all involve obtaining an ICP license to access the China live streaming market.
What's an ICP License?
An ICP license—short for an "Internet Content Provider" license—is a special permit granted by the Chinese government that allows websites to bypass the Great Firewall. These permits are issued by the Chinese Ministry of Industry and Information Technology.
How to gain your ICP Licence?
In practice, it isn't possible to establish a presence in China without working with a local partner video platform to assist you in gaining the required ICP license. Unfortunately, that can be an unpredictable and lengthy process. 
It requires traveling to China and multiple meetings with local partners and government officials. Admittedly, this process has become smoother in recent years. Still, the current diplomatic tensions between the US and PRC could change that, which requires a significant investment of time and resources.
Video Hosting Sites Not Blocked in China
If you're not ready to negotiate with local officials, partner with a multi-CDN provider, and get your own ICP license, you can choose an online video platform that has already done this.
As of Mrach 2023, only these three options have gained the appropriate clearance from the Chinese government. The online Chinese video platforms that have China video hosting capabilities include:
Dacast ICP License 19031887
IBM Cloud Video
Panopto
For Panopto's video streaming site, only the Panopto Basic plan (which is the free plan) is offered worldwide, and Panopto Pro is offered in the US, CA, UK, and parts of the EU.
Platforms that Do NOT Offer China Delivery
Some of the top streaming platforms on the market that do not have the appropriate clearance for China video hosting include:
Brightcove
Muvi
Vimeo
Streamshark
Kaltura
Using Dacast for Video Hosting in China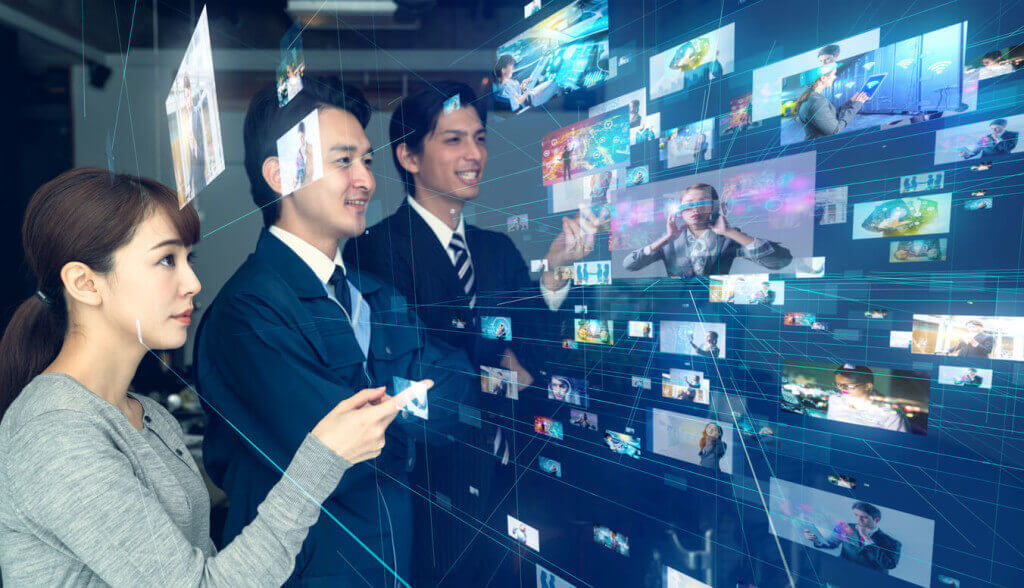 When it comes to finding a reliable VOD video hosting platform in China, Dacast is one of the best choices. , Dacast is on the list of very few online streaming platforms that support private video hosting in China. That alone makes it one of the best Chinese streaming services you can work with. 
We have already been through the complicated process of gaining approval to deliver content in China, and we have an ICP license from the Chinese government. We've also done the work of setting up local PoPs and getting their connectivity propagated. 
It's important to note that not all "global" video streaming CDNs are registered and can deliver content in mainland China. Truly global CDN providers, like Dacast, can deliver content beyond the Great Firewall and anywhere in the world.
The good news? Dacast customers can deliver the same high-quality viewing experience to their Chinese viewers as they do to their audiences in other parts of the world. In addition, Dacast can provide you the ability to offer both videos-on-demand as well as live stream content to China. 
With access to over 60,000 servers across China, we can deliver high-quality video content even to those located away from the populous Eastern seaboard.
Dacast can support both on-demand and live streaming content to China, so we have you covered no matter how you want to connect with your Chinese audience.
Conclusion
Video hosting in China can incredibly benefit your business, especially if you're trying to reach viewers within the Great Firewall. With the potential problems with non-China hosting, getting your video on mainland China servers is very helpful.
We hope this article has helped familiarize you with some ways to stream to viewers within China
In addition to video hosting in China, Dacast's video platform offers advanced features for publishers or businesses focused on video hosting more than live streaming. These features include AES encryption, an advanced bulk uploader with Dropbox integration, and a super-easy video management system.
Try these features risk-free in our 14-day free trial. All you have to do is sign up today to get started. Just click the link below to get free streaming for 14 days (no credit card required).
Finally, if you have further questions or thoughts, feel free to leave us a comment below. Are you looking for more live streaming tips, industry networking opportunities, and exclusive offers? If so, you can also join our LinkedIn group.
Thanks for reading, and happy broadcasting!