The quality of your live stream can make or break your audiences' experience. Lagging video and shaky audio becomes a distraction from the message you're trying to share.
Encoding your video content—or converting the raw video file into a digital one—is one of the best things you can do to maintain professional quality. This requires a special encoding tool that can come in the form of either hardware or live steaming software.
Let's talk about what exactly an encoder is, what purpose it serves, some processes related to encoding, and the best live stream encoder software on the market.
Table of Contents:
What is an Encoder?

What is Transcoding?

Cloud Video Transcoding vs. Encoding

Hardware vs. Software Encoding

Encoding vs. Codecs

What is the Best Encoderg Software for Video Streaming?

Choosing the Best Live Streaming Encoder Software

Conclusion
Note to our readers: We've updated and expanded this article to reflect the available options, features and updated pricing of the three encoders covered here as of February 2021.
What is an Encoder?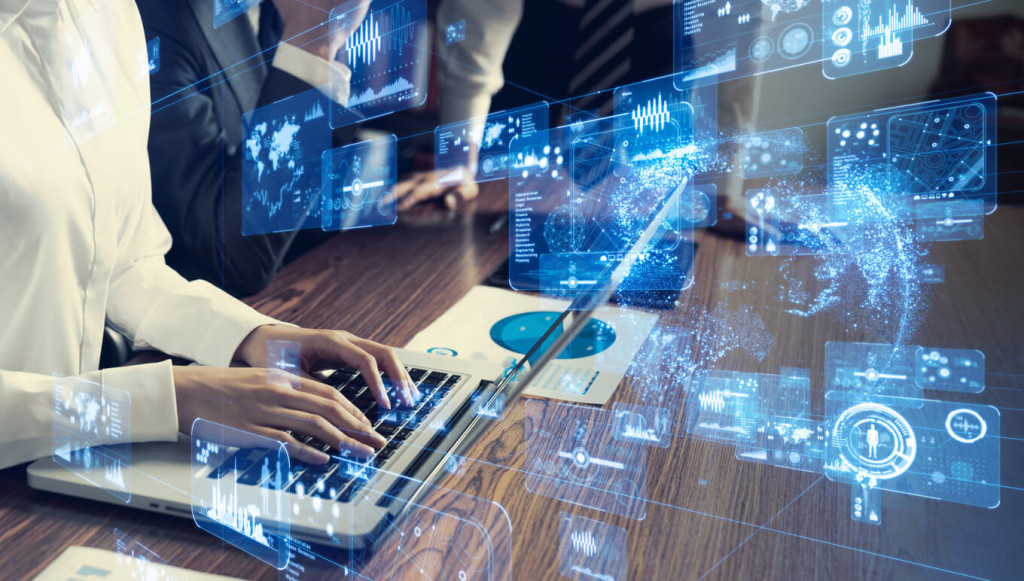 An encoder is a tool that transforms video content into a different format. The purpose of encoding a video is to create a digital copy that can be transmitted over the internet. Digital video content can be embedded or streamed live right on your website.
You have the option to choose between a hardware and a software encoder. Which way you go will largely depend on the purpose of your stream and what sort of budget you are working with. Most professional broadcasters will go with a hardware encoder, but due to the high price point, most beginner to mid-experienced broadcasters will go with encoder software.
What is Transcoding?
Transcoding and encoding are often misused interchangeably. Rather than converting the format of a video, transcoding converts a video to a smaller size.
The purpose of transcoding a video is so that your viewers can watch the video in the size that works best with their internet speed. For example, somebody with slower internet would watch your video in lower resolution in order to minimize buffering.
Cloud Video Transcoding vs. Encoding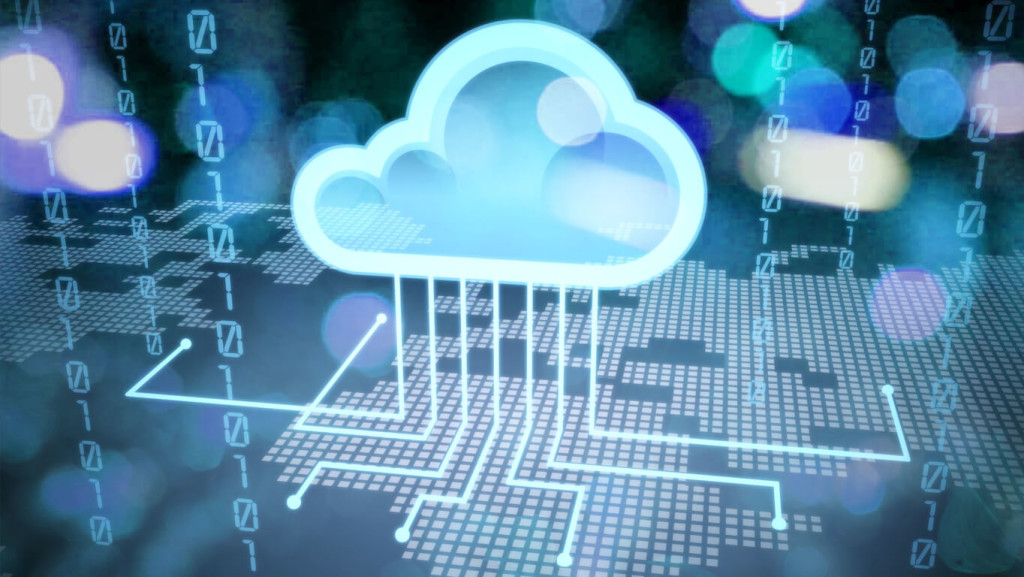 As we discussed, video transcoding is a little bit different than encoding, but they share the purpose of converting videos into a format that is easier to broadcast without hiccups.
Cloud video transcoding is typically considered a simple alternative to a hardware encoder. While a hardware encoder stores multiple versions of one video, cloud video transcoders convert and broadcast each version as it's created.
Hardware vs. Software Encoding
While hardware and software encoders are different in nature, they function very similarly. They take RAW video files and convert them into digital files.
The main difference that sets hardware and software encoders apart—and the characteristic that allows hardware encoders to perform more effectively—is that hardware encoding devices have the sole purpose of encoding. Software encoders work with your computer's operating system, so encoding isn't the primary function.
Of course, the difference in performance capabilities is reflected in the price tag. Hardware encoders run upwards of $600 to $1000. Encoder software is often less than $100 and can be found by some providers for free.
Hardware encoders are best suited for experienced, professional broadcasters. Software encoders work well for beginner broadcasters. 
Encoding vs. Codecs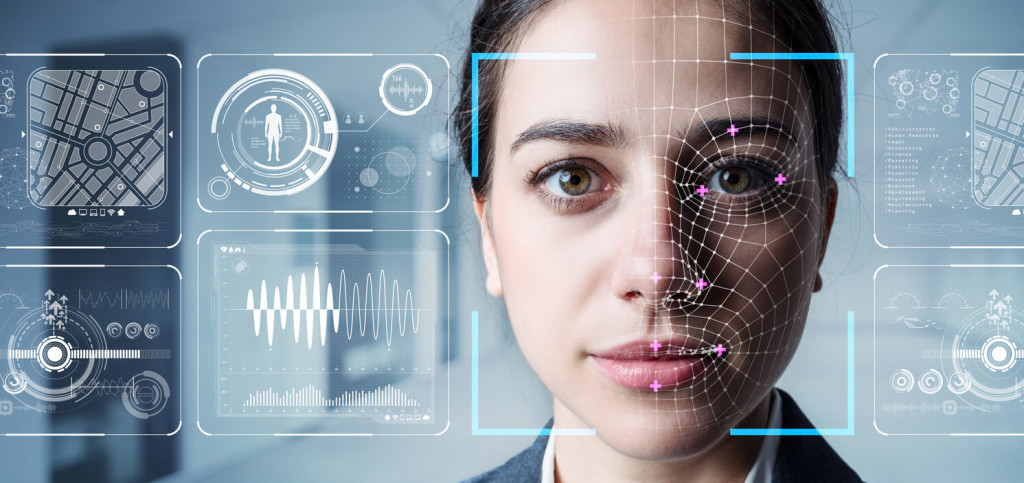 There is a bit of overlap between encoders and codecs. While encoders serve the sole purpose of encoding, codecs are designed to encode and decode.
Codec is short for "coder-decoder" and it encodes a video for storage and decodes for broadcast. Oftentimes, the term "encoder" is used to describe hardware or software codec.
What is the Best Encoder Software for Video Streaming?
There are several video streaming software solutions available today. In order to determine which is the right video encoder software for your broadcast, you want to ask yourself the following.
Keeping those questions in mind, let's explore the top encoding software on the market.
1. Wirecast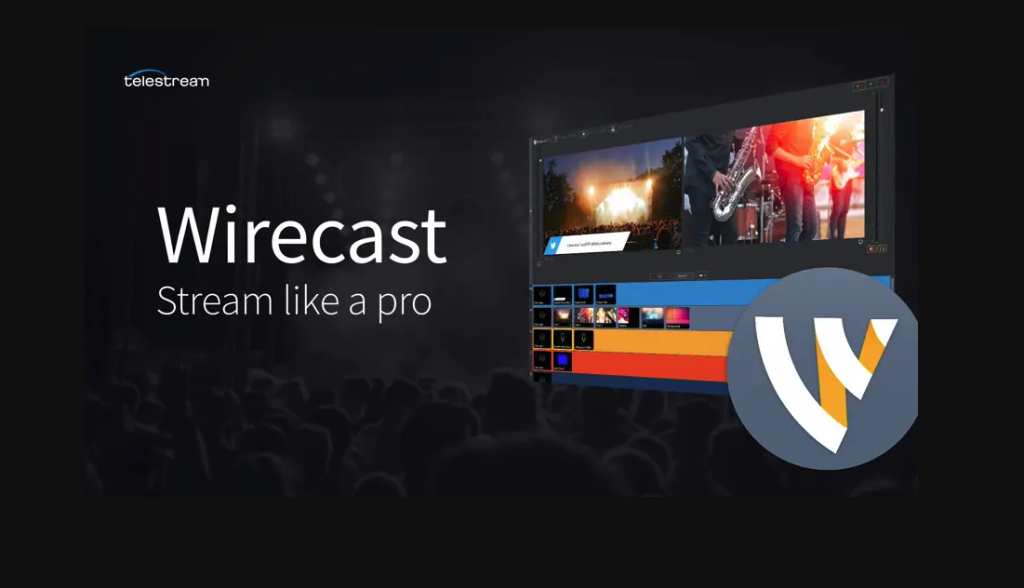 Telestream's Wirecast offers encoder software that is widely compatible with many online video platforms. The professional video streaming services that Wirecast works with include Dacast, IBM Video Cloud, and Wowza. These streaming platforms, among others, allow you to live stream your event to any RTMP-enabled streaming destination. They also support recording MP4 or MOV files to any drive.
Last year, Wirecast launched a new streaming encoder that features several enhancements and fixes, including Facebook Live polling, re-written WebStream plugin, and Virtual Camera improvements. Wirecast is compatible with a variety of capture cards, devices, and camera inputs. 
Basic Functionality:
Wirecast supports live video compositing via a "layers" architecture similar to many graphics programs. The encoder facilitates live switching, picture-in-picture composition, titles, audio delay, and many other fine-tuning compositional elements. 
Wirecast's video encoder software makes it easy to incorporate pre-recorded video content into your broadcast. It also supports the encoding of HD and SD sources for streams broadcast simultaneously to multiple servers and platforms.
The Wirecast Pro enhanced program adds several other specialized features, including:
Replay

Live scoreboards

Virtual 3D

Use of IP cameras and web streams

8-track audio output
These advanced features of Wirecast Pro make it a better choice than the basic Wirecast program for most live-streamed events. With all those features, Wirecast's biggest downside may be the price. To start, you can download a free trial version of the basic software.
Key Features:
Support for unlimited sources, including cameras, mics, IP cams, capture cards, and NDI
Built-in graphics and titling tool
Integrates with Facebook Live and Twitter for sharing comments on-screen
Includes instant replay, scoreboard, and timers for sports
Free wireless camera app turns iOS devices into mobile live video sources
Stream to multiple destinations simultaneously
Integrated video chat via "Wirecast Rendezvous"
Local program output
The latest version of Wirecast is 14.1. It is the newest full version and was released on January 25, 2021. It features several enhancements and fixes, including FBLive polling, re-written WebStream plugin, and Virtual Camera improvements. To know more about it, you can check out its tech specs here.
Pros:
Easy-to-use, user-friendly platform
Compatible with most popular operating systems
Fully loaded with valuable features
Cons:
High price point
Many features locked in the "Studio" version
Consumes a lot of computer memory
Pricing:
The software comes in two versions:
Wirecast Studio for enhanced live production & streaming: pricing is $599 with a free trial
Wirecast Pro for advanced live production and streaming: pricing is $799 which also comes with a free trial
Pro adds support for:
7 guests via Rendezvous
8-track audio output
Instant replay
Scoreboards
3D virtual sets for green-screen use
Program feed
Support for a wider range of capture devices
ISO camera recording
"Present" version of NewBlue Titler Live.
Additional Wirecast upgrades are available, including:
Premium support: $299/yr
Firewire HDV camera input support (Studio users only need to purchase this feature; the Pro version includes it): $99
NewBlueFX Titler Live (for creation of animated graphics and titles): $245 Standard version, $445 Advance version, $945 Ultimate version
Virtualsetworks (pre-made virtual sets for green screen use): $329
Compatibility:
Wirecast caters to a variety of live streaming contexts, including:
Live event production

Broadcasting Live Sports

Faith-based events

Education

Television and radio broadcasts

Digital marketing and social media.
2. Open Broadcaster Studio (OBS)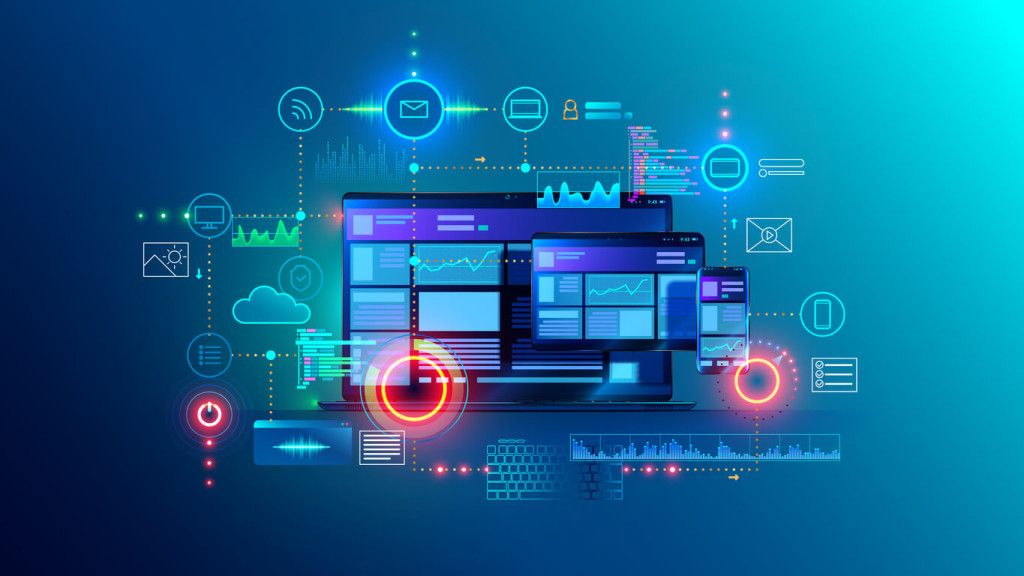 OBS Studio is an open-source software encoder for live streaming. OBS Studio is a great option for those new to live streaming as it's effortless to use. OBS Studio's broadcasting software offers downloads for Windows, Mac, and Linux. 
Basic Functionality:
The encoder is equipped with a powerful API, which enables community-generated plugins and scripts. These add-ons can provide further customization and functionality specific to your needs. Note that OBS Studio no longer supports Windows Vista.
Advanced features of this streaming encoder software include:
Real-time video/audio capturing and mixing

Unlimited number of scenes and custom transitions

Intuitive audio mixer

Modular "Dock" UI
Key Features:
HLS Live streaming and recording functionality
Audio and video mixing, filters, and transitions
Support for hotkeys
Chroma key / green screen support
Scenes allow you to prepare overlays in advance for rapid switching
Support for a wide range of video, audio, and image sources, as well as screenshots
Expandable via plugins to add NDI functionality, remote control via WebSockets, advanced scene switching, and more
One notable negative is that OBS Studio does not offer multi-bitrate streaming
Detailed wiki and highly active user forum for support/help. Many YouTube tutorials are available as well.
Pros:
It's free
Easy-to-use for beginners
Frequent updates
Able to function on lower-quality internet
Cons:
Some limitations on features
Room for improvement for plugins
Pricing:
OBS Studio is open-source and completely free. There is no cost to accessing and using this software.
Version 26.1.1 was released on January 6th, 2021, and is available for download here. for both macOS and Windows operating systems.
Compatibility:
OBS Studio is compatible with Windows 7 and later, OS X/Mac OS 10.8 and later, and Linux.
Additionally, Dacast offers a customized version of OBS Studio that easily connects to save our users time. We offer a customized version of OBS Studio live broadcasting software to our customers. This version makes it easier to directly connect to your Dacast live streaming service account.
With this option, you don't need to manually enter details. Instead, simply login to your Dacast account via OBS to start streaming live in minutes.
Check out our OBS for Dacast guide for Windows users, You can also review this OBS for Dacast guide for Mac users.
Dacast has developed a customized version of this video encoder software. As a Dacast customer, you can access this customized software for no charge with direct Dacast integration of the OBS Studio platform. Within just a few clicks you can be up and streaming.
See for yourself in this video:
Please note that OBS Studio does not support multi-bitrate streaming. Multi-bitrate streaming can be crucial when broadcasting to diverse users in distinct locales.
Regardless of this minor setback, we still highly recommend this encoder, particularly for those who are testing or becoming familiar with live streaming.
3. VidBlasterX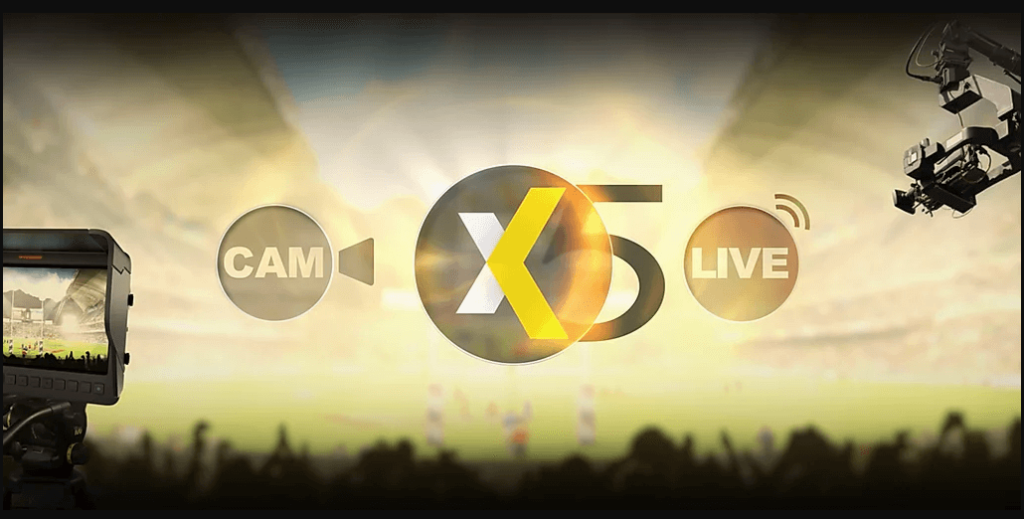 Like Wirecast, VidBlasterX is a professional-quality streaming encoder software. 
Basic Functionality:
They offer three packages: VidblasterX Home, VidBlasterX Studio, and VidBlasterX Broadcast. The main difference between each version is the number of modules each supports. Each successive module also adds additional advanced features pro broadcasters will appreciate.
VidBlasterX Home is a basic product. It supports up to 7 modules. VidBlasterX Studio has several features for studio production of videos (hence the name) and allows for more versatile video. The Studio version supports HD and full-screen television-quality production, as well as community support. VidBlasterX Broadcast incorporates all the features of VidBlaster Studio, adds more module capacity, and is recommended for professional broadcast studios. With Broadcast, you get direct email support from the developer.
Key Features:
Modular user interface; everything is customizable
Includes macro and scripting functionality to automate or hot-key actions
Supports overlays and lower thirds
Chroma key support
Live streaming and recording up to 4K resolution
Compatible with social media platforms as well as most OVPs, including Dacast with a direct integration
Audio mixer
Multiview support
Pros:
Has plans for a wide range of budgets
Feature-rich
Easily customizable
Cons:
Not compatible with macOS
Not well-suited for inexperienced live streamers
Slightly complex
Pricing:
VidBlasterX is available in three versions. Each of the following options is priced with an annual subscription model:
The Home version ($9/year) supports 7 modules.
The Studio version ($99/year) supports 25 modules.
The Broadcast version ($999/year) supports 100 modules. This version also supports multiple recorder & streamer modules in a single profile.
First, the difference between the versions is the number of simultaneously active modules you can have. The Home editions support up to seven modules, enough for basic live streaming. The Studio edition supports up to 25 modules, and the Broadcast edition supports 50 modules. These higher limits allow professional users with multiple monitors to set up and oversee complex workflows.
Additionally, the Broadcast edition also supports UDP streaming, multiple streaming sources, and recorder modules in a single profile, and includes priority support.
Compatibility:
One drawback of VidBlasterX is that it does not come in a Mac OS version, so it requires a Windows machine to operate.
This VidBlaster help site provides a walk-through on setting up VidBlasterX as your encoder for live streaming. For more information on VidBlaster, you can also click here.
Choosing the Best Live Streaming Encoder Software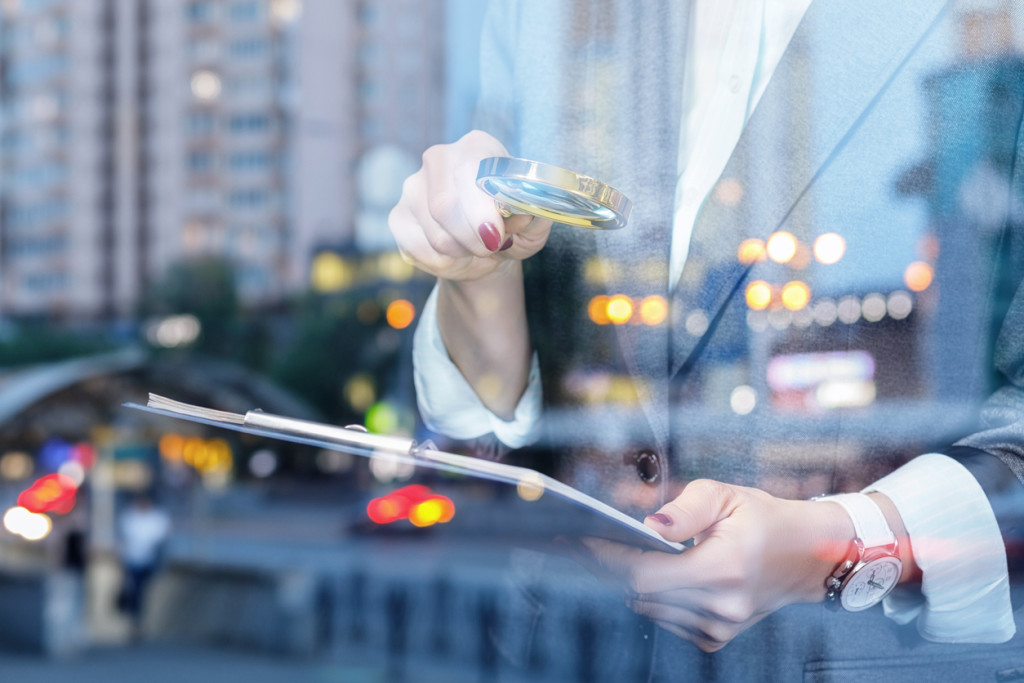 The live streaming encoder software that you should choose greatly depends on the features that you need to help you reach your goals. That being said, no single video encoder software will be the perfect match for every broadcaster.
In order to identify which features are most important to you, take some time to think about the following questions:
How big is your target audience?

How many camera feeds do you need to incorporate into your videos and which camera will you use?

What kind of computer will you use, and with what kind of operating system?

How much will you need to do in the way of studio effects or video editing?

What are the top requirements of your live streaming platform service?

How much money do you want to spend? Is this a flexible or fixed price-point for you or your business?
If you're new to live streaming video, we recommend that you start with OBS Studio to first become familiar with how to stream live video on your website. After you get down the basics, you can upgrade later to a more powerful program if you like. 
Overall, it's important to ensure that any encoder streaming software you choose helps you to meet all of your goals for producing and broadcasting your video content.
Conclusion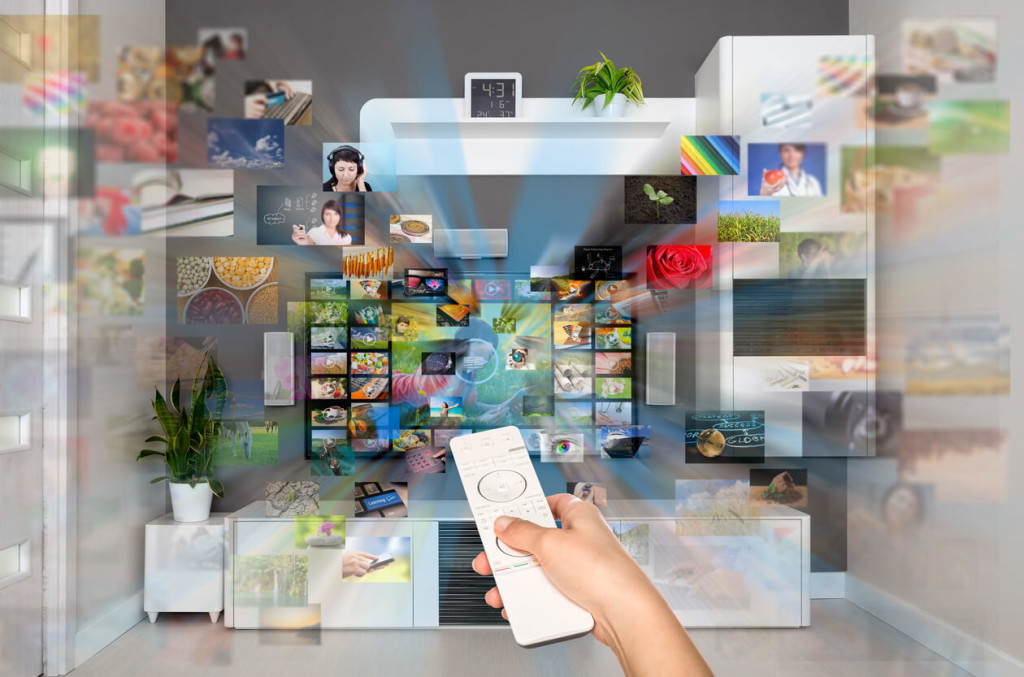 The encoder you use plays a huge role in the quality of your live stream video. There are many options and configurations to consider when choosing one to operate your live stream. While hardware encoders tend to produce better quality streams, software encoders are easier to use and more cost-effective.
If you're new to live streaming video, we recommend Dacast's custom version of OBS since it is free for our users and allows anyone to become familiar with how to stream live video on your website. After you get down the basics, you can upgrade later to a more powerful program if you like. Overall, it's important to ensure that any live stream encoder software you choose–as with your hardware, your cameras, and your streaming platform–allows you to meet all of your goals for producing and broadcasting your video content.
If you are looking for a unified streaming solution with both live streaming and VOD capabilities, give Dacast a try. Why not sign up for our 30-day free trial (no credit card required) to test out all our features for yourself! Click the button below to sign up for free today.
We hope this article has helped you to compare encoders for live streaming options for your business. For regular tips on live streaming and exclusive offers, you can also join our LinkedIn group.
Thanks for reading, and let us know your questions and feedback in the comment section below. We love to hear from our readers, and we do our best to incorporate useful comments and tips into future articles.
Note to our readers: We've updated and expanded this article to reflect the available options and features of the three encoders covered here as of January 2021.