Broadcasting live streaming video requires a variety of specific tools. A key tool is an HLS streaming encoder that encodes your video files into formats suitable for broadcasting. These come in two main types: 1). hardware encoders and 2) software encoders. This blog will take a look at the best HLS streaming software available for live video streaming.
There is a wide range of encoders available for live streaming. We're going to look at several of the best HLS  encoding software, including Wirecast, vMix, VidBlasterX, OBS Studio, and Xsplit.
Before we dive into this, we'll explore a few other topics. We're going to look at HLS streaming servers, HLS streaming protocol, and RTMP—an important topic to understand for effective streaming. Then, we'll turn to the best live streaming software for HLS on the market today. Let's dive in.
Table of Contents:
HLS Streaming – A Review of the Basics
Delivery vs. Ingest
Comparing the Top 5 HLS Live Streaming Software with RTMP Ingest
Conclusion
HLS Streaming – A Review of the Basics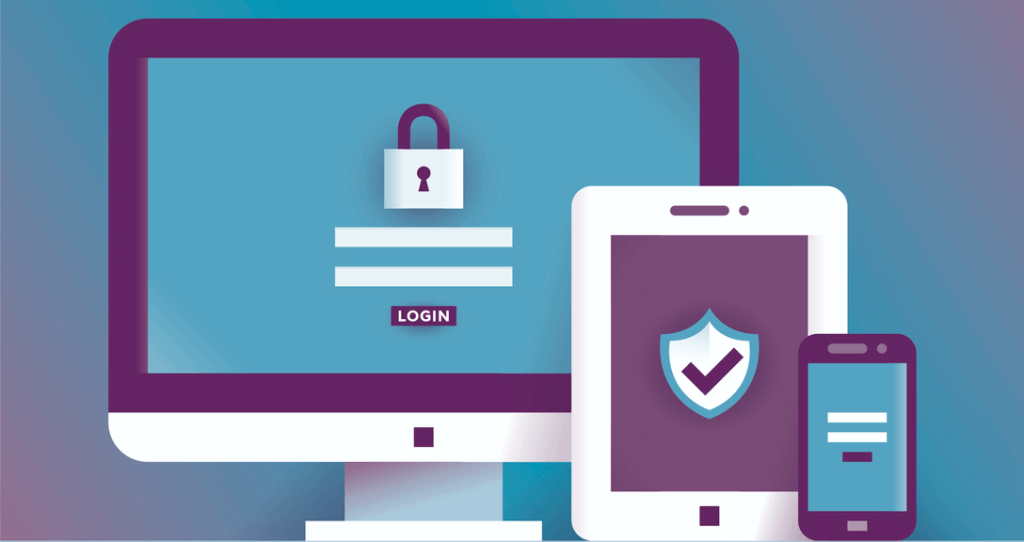 Here's a quick overview. HLS stands for HTTP Live Streaming. HLS is a video streaming protocol that was developed by Apple as an alternative to Flash. Adobe's HDS (HTTP Dynamic Streaming) is based on Flash and is still a competitor to HLS. As an adaptive bitrate streaming protocol, an HLS streaming server delivers the best available video quality to viewers at any given time.
Over the past several years, HLS has become the most widely used live streaming protocol—by far. Android smartphones, as well as iPhones, desktop and laptop computers, tablets, smart TVs, gaming consoles, and many other devices, all support HLS. Security is not generally a problem for viewers of HLS streams.
Delivery vs. Ingest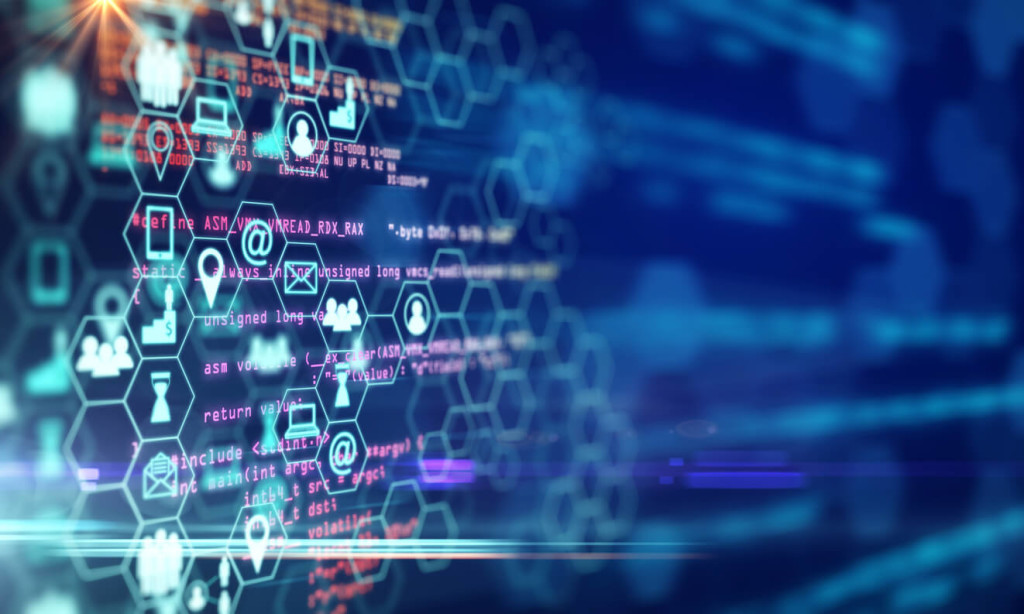 Let's get into a bit more detail. In most cases, live streaming involves sending data from your HLS encoder software to an Online Video Platform (OVP). OVPs either use their own CDN (Content Delivery Network) or partner with a CDN to deliver streams. You can also send the data to your own live streaming server, but this requires more equipment and technical knowledge.
This process of sending the stream is known as stream ingestion. Stream ingestion usually occurs using RTMP. RTMP stands for Real-Time Messaging Protocol. Interestingly, RTMP uses Flash for video standards. Ingesting a live stream via RTMP ingest should not be confused with RTMP delivery, which requires a Flash plugin for the video to be played.
Let's review how this would look in the context of live streaming via our own streaming solution. Once you have begun live streaming via your HLS encoder, Dacast's top-tier video CDN partners receive (ingests) the feed-in RTMP format, after which their servers convert the feed to HLS. The stream can then be delivered in chunks of 10 seconds to edge servers on the CDN network. Users are automatically connected to the fastest HLS streaming server and served with the HLS stream.
All the best HLS streaming software we consider here also delivers streams in RTMP format. That video can then reach viewers via HLS streaming or another format.
Comparing the Top 5 HLS Live Streaming Software with RTMP Ingest
Alright, now let's move on and take a look at the best live streaming software with robust HTTP live streaming tools. With each option we highlight here, we'll share its key features, price, and HLS compatibility, as well as our general thoughts.
1. Wirecast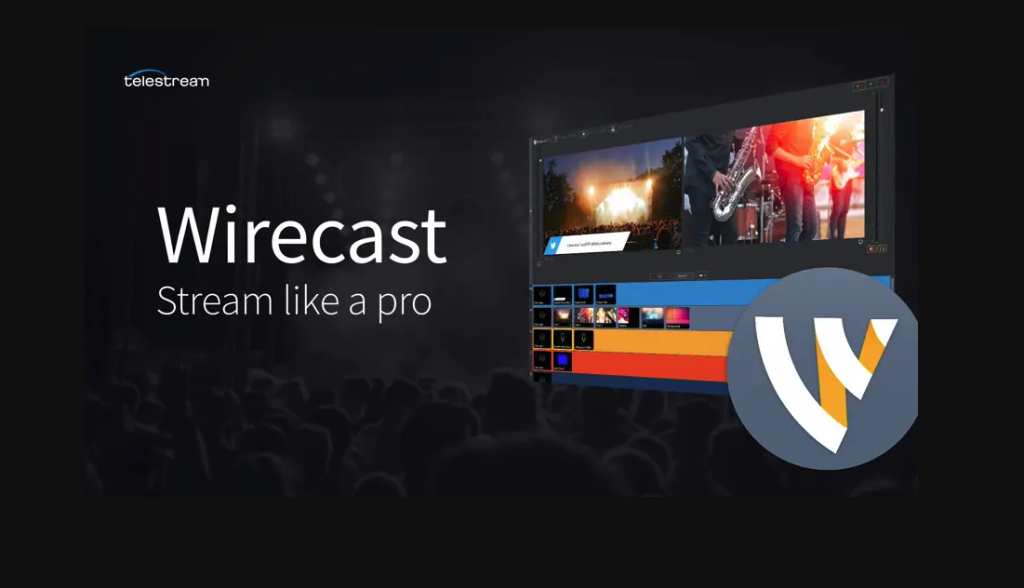 First up is Wirecast, from the company Telestream. Wirecast is a capable, professional-grade HLS streaming software with a video switcher and HLS encoder. It allows you to quickly switch between multiple sources, overlay graphics on the feed, and stream video. With Wirecast HLS, you can record streams locally, as well as mixing audio and adding video effects.
Key Features:
Wirecast features several enhancements and fixes, including FBLive polling, re-written WebStream plugin, and Virtual Camera improvements. To learn more about it, you can check out its tech specs here. More key features include:
Support for unlimited sources, including cameras, mics, IP cams, capture cards, and NDI
Built-in graphics and titling tool
Integrates with Facebook Live and Twitter for sharing comments on-screen
Includes instant replay, scoreboard, and timers for sports
Free wireless camera app turns iOS devices into mobile live video sources
Stream to multiple destinations simultaneously
Integrated video chat via "Wirecast Rendezvous"
Local program output
Pros:
Easy-to-use, user-friendly platform
Compatible with most popular operating systems
Fully loaded with valuable features
Cons:
High price point
Many features locked in the "Studio" version
Consumes a lot of computer memory
Technical Specs:
These specifications are for the latest version of Wirecast is 14.1. It is the newest full version and was released on January 25, 2021.
Resolution

: 4096 x 3072 (maximum)

Processor

: Intel i5 dual-core @ 2.3GHz, 6th generation (minimum); Intel i7 quad-core @ 2.8GHz+, 6th generation (recommended)

Input Sources

: Unlimited

Output Destinations

: Unlimited 

Memory

: 4 GB (minimum); 16+ GB (recommended)

Hard Drive

: 2GB, 7200 RPM for record to disk (minimum); 500GB+, Solid State OS Drive (recommended)
Pricing:
The HLS streaming software comes in two versions:
Wirecast Studio for enhanced live production & streaming: pricing is $599 with a free trial
Wirecast Pro for advanced live production and streaming: pricing is $799 which also comes with a free trial
Pro adds support for:
7 guests via Rendezvous
8-track audio output
Instant replay
Scoreboards
3D virtual sets for green-screen use
Program feed
Support for a wider range of capture devices
ISO camera recording
"Present" version of NewBlue Titler Live.
Additional Wirecast upgrades are available, including:
Premium support: $299/yr
Firewire HDV camera input support (Studio users only need to purchase this feature; the Pro version includes it): $99
NewBlueFX Titler Live (for creation of animated graphics and titles): $245 Standard version, $445 Advance version, $945 Ultimate version
Virtualsetworks (pre-made virtual sets for green screen use): $329
Compatibility:
Wirecast comes in a version for Windows and for macOS. The latest version of Wirecast is version 8, which includes some great new features.
2. vMix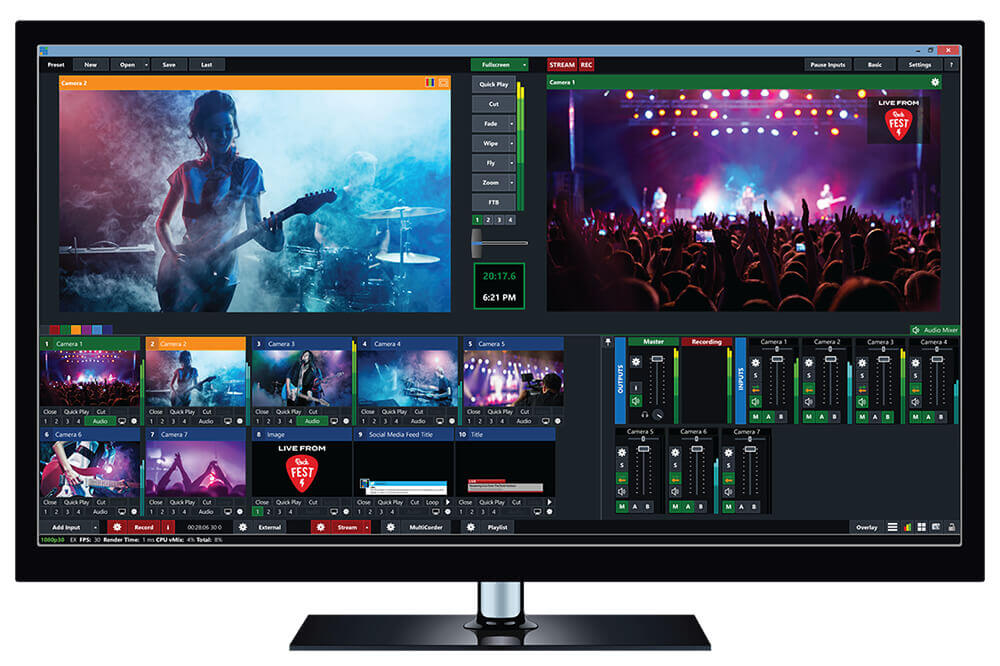 Next up, let's examine vMix, another powerful live switcher and HLS software application. Like Wirecast, vMix supports a wide range of inputs and streams to OVPs and CDNs as well as services like YouTube and Facebook. Many people absolutely love the software. Let's look in a bit more detail at vMix's features.
Key Features:
Video support up to 4K resolution
Supports NDI
Source from video, audio, or image files as well as DVD, playlists, and web sites
Stream, record, and output video to professional decks and monitors simultaneously
Video transitions and other effects built-in
Support for 3D acceleration reduces the need for a top-end CPU
Virtual sets
PC and Mac desktop source (including audio) via computers on your network
vMix Call teleconference support for up to 8 remote guests
Titling support and four overlay channels
Instant replay support
Touch screen web interface
If you want to know more about the latest changes introduced with the latest version such as color correction features, virtual streaming, and independent streaming control support check out this interview with vMix management team at NAB:
Pros:
Some limitations on compatibility
Plans for every budget
60-day risk-free trial
Users rave about switcher functions
Cons:
Streams in relatively low bitrate
Some "bugginess" (which users suggest could be fixed with software update)
Pricing:
vMix is available in five different versions, ranging from Basic to Pro. Each version supports a different number of inputs, your purchase never expires, and includes the following versions:
Basic (free), which supports 4 (up to 2 camera/NDI) inputs and video up to 768 x 576 resolution
Basic HD ($60), which supports 4 inputs (up to 3 camera/NDI) and video up to Full HD 1920×1080 resolution
HD ($350), which supports 1,000 inputs, adds vMix call functionality, 4 overlay channels, and supports full HD video in 1920×1080 resolution
4K ($700), which supports 1,000 inputs, 4K resolution video (4096 x 2160), PTZ control, 2 recorders, instant replay, 4 SRT outputs, and much more
Pro ($1200), which also supports 1,000 inputs, includes all 4K features and 2 records, plus up to 8 callers, up to 4 cameras for instant replay, and 4 SRT outputs
vMix also offers a 60-day free trial and has all the features of vMix Pro including the ability to use resolutions greater than HD such as 4K, particularly to ensure vMix supports your computer hardware works with it before purchasing. This is a great perk, as most HLS encoder software offers only up to a 30-day free trial.
Compatibility:
vMix is only available for Windows PCs. Learn more about how to use it here.
3. VidBlasterX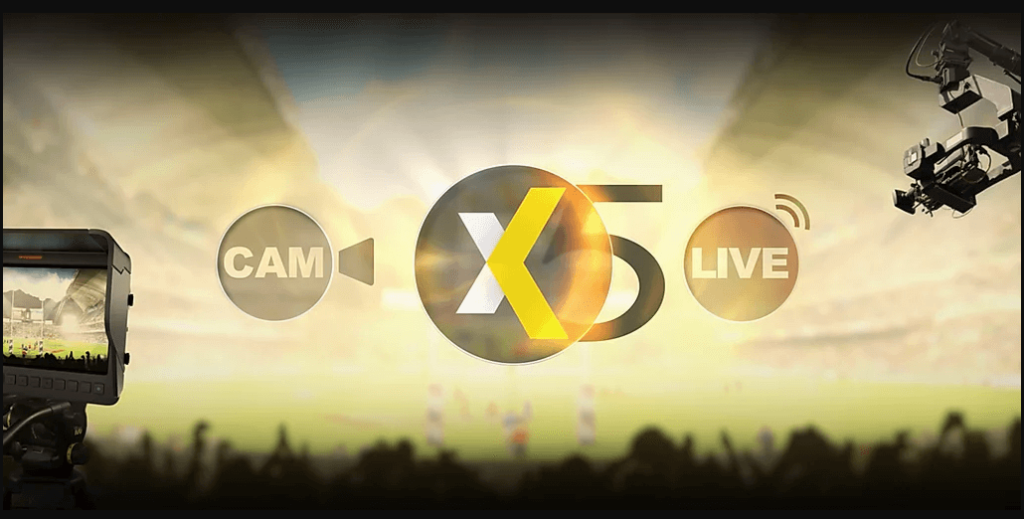 Next up on our best HLS streaming software review is VidBlasterX. Like vMix and Wirecast, VidBlasterX is a very powerful and capable live video production software application. However, VidBlasterX takes a somewhat different approach, especially when it comes to customization. Here's why we consider VidBlasterX to be one of the best HLS streaming server software options for broadcasting.
Key Features:
Modular user interface; everything is customizable
Includes macro and scripting functionality to automate or hot-key actions
Supports overlays and lower thirds
Chroma key support
Live streaming and recording up to 4K resolution
Compatible with social media platforms as well as most OVPs, including Dacast with a direct integration
Audio mixer
Multiview support
Pros:
Has plans for a wide range of budgets
Feature-rich
Easily customizable
Cons:
Not compatible with macOS
Not well-suited for inexperienced live streamers
Slightly complex
Pricing:
VidBlasterX is available in three versions. Each of the following options is priced with an annual subscription model:
The Home version ($9/year) supports 7 modules.
The Studio version ($99/year) supports 25 modules.
The Broadcast version ($999/year) supports 100 modules. This version also supports multiple recorder & streamer modules in a single profile.
First, the difference between the versions is the number of simultaneously active modules you can have. The Home editions support up to seven modules, enough for basic live streaming. The Studio edition supports up to 25 modules, and the Broadcast edition supports 50 modules. These higher limits allow professional users with multiple monitors to set up and oversee complex workflows.
Additionally, the Broadcast edition also supports UDP streaming, multiple streaming sources, and recorder modules in a single profile, and includes priority support.
Compatibility:
VidBlasterX is available for Windows PCs only.
4. OBS Studio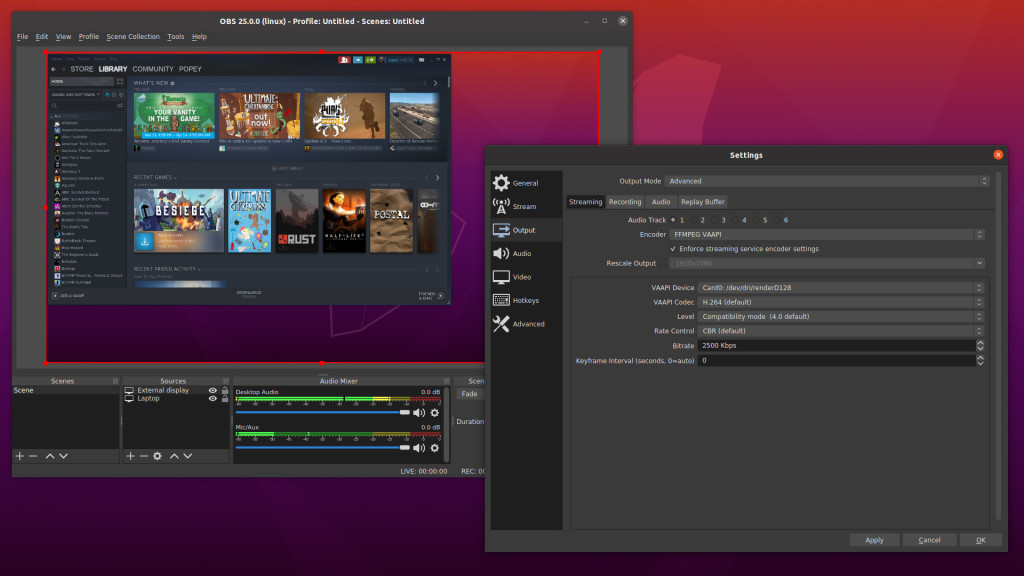 Now let's take a look at the best free HLS streaming software reviewed in this article. OBS Studio is an open-source, community-based free hls streaming server project for live broadcasting. It's cross-platform and under active development, with new versions and upgrades released regularly. The community seems to love OBS. Here are some of the key features of OBS Studio.
Key Features:
HLS Live streaming and recording functionality
Audio and video mixing, filters, and transitions
Support for hotkeys
Chroma key / green screen support
Scenes allow you to prepare overlays in advance for rapid switching
Support for a wide range of video, audio, and image sources, as well as screenshots
Expandable via plugins to add NDI functionality, remote control via WebSockets, advanced scene switching, and more
One notable negative is that OBS Studio does not offer multi-bitrate streaming
Detailed wiki and highly active user forum for support/help. Many YouTube tutorials are available as well.
Pros:
It's free
Easy-to-use for beginners
Frequent updates
Able to function on lower-quality internet
Cons:
Some limitations on features
Room for improvement for plugins
Technical Specs:
Please note that these specifications are based on the latest version of the classic OBS Studio Version 26.1.1 released on January 6, 2021
Resolution

: unavailable 

Processor

: Dual or 4-Core (recommended)

Input Sources

: unavailable

Output Destinations

: 1

Memory

: 4 GB or more (recommended)

Hard Drive

: unavailable
Pricing:
OBS Studio is open-source and completely free. There is no cost to accessing and using this HLS Streaming Software.
Version 26.1.1 was released on January 6th, 2021, and is available for download here. for both macOS and Windows operating systems.
Compatibility:
OBS Studio is compatible with Windows 7 and later, OS X/Mac OS 10.8 and later, and Linux.
Additionally, Dacast offers a customized version of OBS Studio that easily connects to save our users time. We offer a customized version of OBS HLS broadcasting software to our customers. This version makes it easier to directly connect to your Dacast live streaming service account.
With this option, you don't need to manually enter details. Instead, simply login to your Dacast account via OBS to start streaming live in minutes.
Check out our OBS for Dacast guide for Windows users, You can also review this OBS for Dacast guide for Mac users.
5. XSplit Broadcaster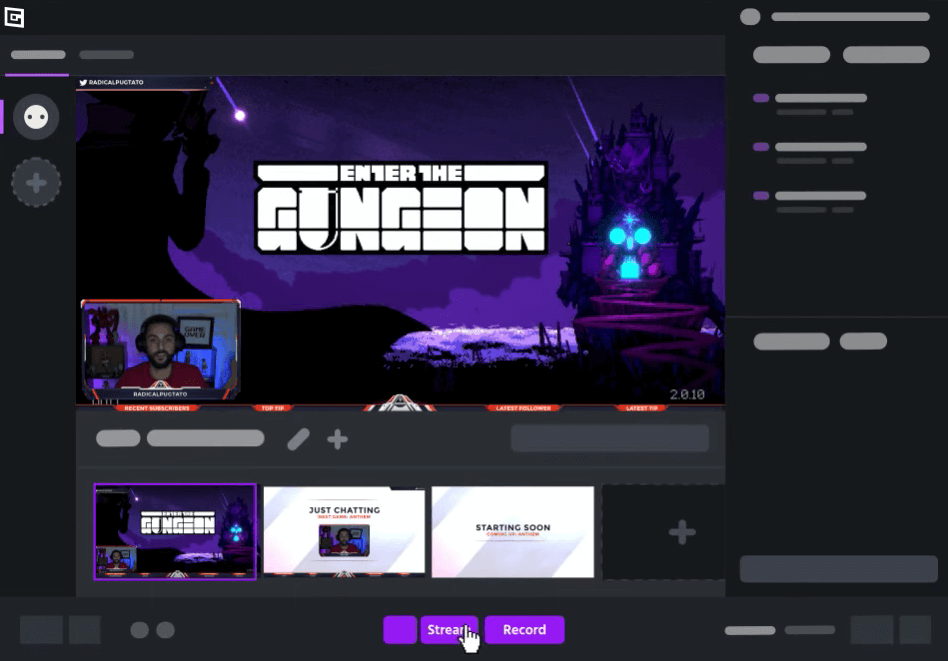 Finally in our comparison of the best HLS streaming software is XSplit. This HLS enabled software has three products: Broadcaster, Vcam, and Connect Webcam. The XSplit Broadcaster is the most fitting product for the context of this post, as it works for both HLS live streaming and recording.
XSplit Broadcaster is designed for professional broadcasting use for both businesses and creators who stream niche content like gaming.
Key Features:
Support for a range of inputs including all major capture cards, videos, music, webcams
Display webcam and remove the background
Professional production features, including enhanced audio
Chroma key (green / blue screen)
Remote guests via Skype
Record streams locally
Integrated chat function
Other custom plugins and integrations
Edit and do secure video upload recordings
Pros:
Organization by title tags

Streaming and recording tools

Suitable for business needs

24/7 support
Cons:
The platform is a little bit confusing

Requires a bit of a learning curve

Puts strain on some processors

Some features require you to watch an ad before accessing
Pricing:
The pricing plans for XSplit products are priced with a 4 tier Premium subscription model. Before committing to a subscription, however, the free license allows users to test the software. The Premium license includes the following 4 tiers:
Premium 3-month license: $24.95
Premium 12-month license: $59.95
Premium 36-month license: $149.95
Premium Lifetime license: $199.00
Compatibility:
Xplit is compatible with Dacast. Head over to our dedicated guide to learn how to set up XSplit with Dacast. 
Conclusion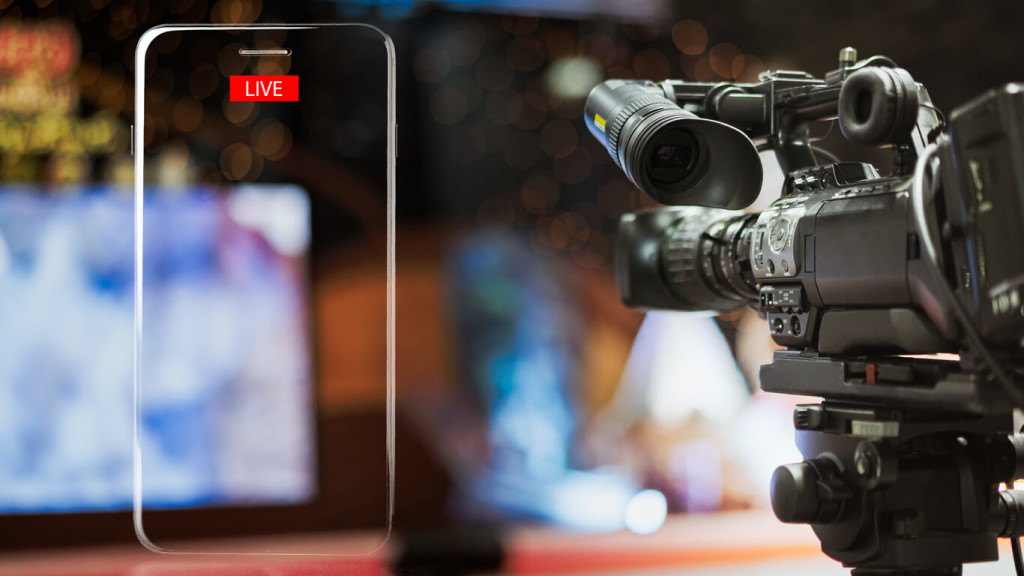 Deciding on the best HLS streaming software to set up your next live video stream event can be tricky. Every streamer has slightly different needs. That's why we simply aim to provide you with the knowledge and comparison of HLS software and free HLS streaming servers such as OBS Studio HLS to help you make a decision on your own.
Before making a decision, make sure you are working with an RTMP compatible online video platform. One great option is Dacast. With very competitive live streaming pricing, Dacast is a feature-rich platform. We offer a free trial to access free live streaming and all our great features for 30 days (no credit card required).
For regular tips on live streaming and exclusive offers, we also invite you to join our LinkedIn group. Additionally, we love to hear from our readers! Have you experienced other issues and challenges related to HLS software we review here? If so, let us know in the comment section below. We will get back to you.
Thanks for reading, and happy streaming!