What Is H.264 Streaming Encoder?
Streaming has transformed the way we consume information, in line with rapidly transcending technological advancements. It is now possible to use video content to effortlessly attract multiple audiences, a convenient and easily accessible method for reaching users via the formats they prefer consuming.
Regardless of your intentions or the industry you operate within, video is an easy-to-distribute medium that can help you win over clients of all shapes and sizes. What's great about video is you can incorporate vast swathes of information within an easily digestible type of content. Though written content is still important, there is so much you can accomplish visually to better resonate with your target audience, encourage them to engage with your business and ultimately convert to paying customers.
However, delving into video marketing can be intimidating, especially when it's a step into the unknown. To make matters worse, you'll have to contend with considerable technical jargon that can send us all into despair.
However, it's important to acknowledge that though some of these terms can seem scary, the reality is they're easier to navigate than you'd ever imagine.
Like anything in this world, the more familiar the unknown becomes the more things seem like common sense. One of the most fundamental concepts to grasp is video encoding, which includes converting files into the h.264 digital format. But before we get to h.264, let's start with a baseline definition of video encoding.
Table of Contents
Streaming Encoders: What Is Video Encoding?
What Is H.264 Streaming Encoder?
Is H.264 the Best Video File Format?
What Bitrate Settings Should You Choose?
What Is the Best Video Encoder for Live Streaming?
The Importance Of Using a Live Streaming Platform
H.264 vs H.265

Conclusion
Streaming Encoders: What Is Video Encoding?
A streaming encoder, also known as a video encoder, is responsible for converting files from one format to another. The process involves compression, where usually a larger file is converted into a condensed, repackaged form that can be streamed effortlessly by the viewer.
The encoding process makes videos accessible to a wide pool of users, meaning your streaming content can reach millions of people regardless of their internet connection or other associated compatibility issues.
Encoding generally occurs via software, a stand-alone appliance, or within a browser or mobile app. For example, if you're producing a promotional video for your website via video editing software, you can select an applicable encoding format like h.264 and the software will convert and compress your project into a widely playable format.
In the event of live streaming, the encoding process happens in real-time. If you're live streaming via a digital camera, an encoder like Open Broadcaster Studio (OBS) will encode your video using RTMP and convert it into a playable format like h.264 that's perfect for streaming. OBS is a great place to start, but as you progress on your encoding journey you can by all means invest in an encoder with more advanced capabilities.
What Is H.264 Streaming Encoder?
H.264 is one of the most frequently used compression formats in the video production world. It's a codec that touches multiple platforms, whether you're looking to embed a video onto a website or live stream.
In fact, the h.264 streaming encoder is the optimal format for live streaming. What's great about encoding files into h.264 is you can attain a fraction of the file size yet retain exceptional quality for your streaming endeavours. With this being said, h.264 is a fantastic way to distribute high-quality video that can be seamlessly streamed by the target viewer.
The decision to choose h.264 over other codecs will largely depend on the viewing audience in question. One of the biggest advantages of h.264 is it can be used to transmit high-quality images without consuming significant bandwidth. This is highly useful because you can either live stream or release video content that's compatible with the internet connection of the device the content is being played on. Therefore, h.264 is an especially useful format for individuals with lower bandwidth because it will enable them to view files at a resolution that suits them.
That said, you'll have to select a suitable bitrate and resolution for your audience. What's great about h.264 is you can stream up to 4K resolution using RTMP.
In today's advanced streaming age, you can use the h.264 format to offer various resolutions to viewers. They can either automatically receive the highest resolution available to them or they'll have the option to manually select, for example, 720p or 480p. For reference, think about YouTube and the different qualities you can select from the settings icon.
It's critical to stream with resolution and encoder settings that align with the connection speeds of your target audience. If you know your viewers are likely to have access to faster speeds, you can better establish your streaming settings in accordance with their connection.
But with all this being said and so much to consider, how do you go about selecting the best video format for your project?
Is H.264 the Best Video File Format?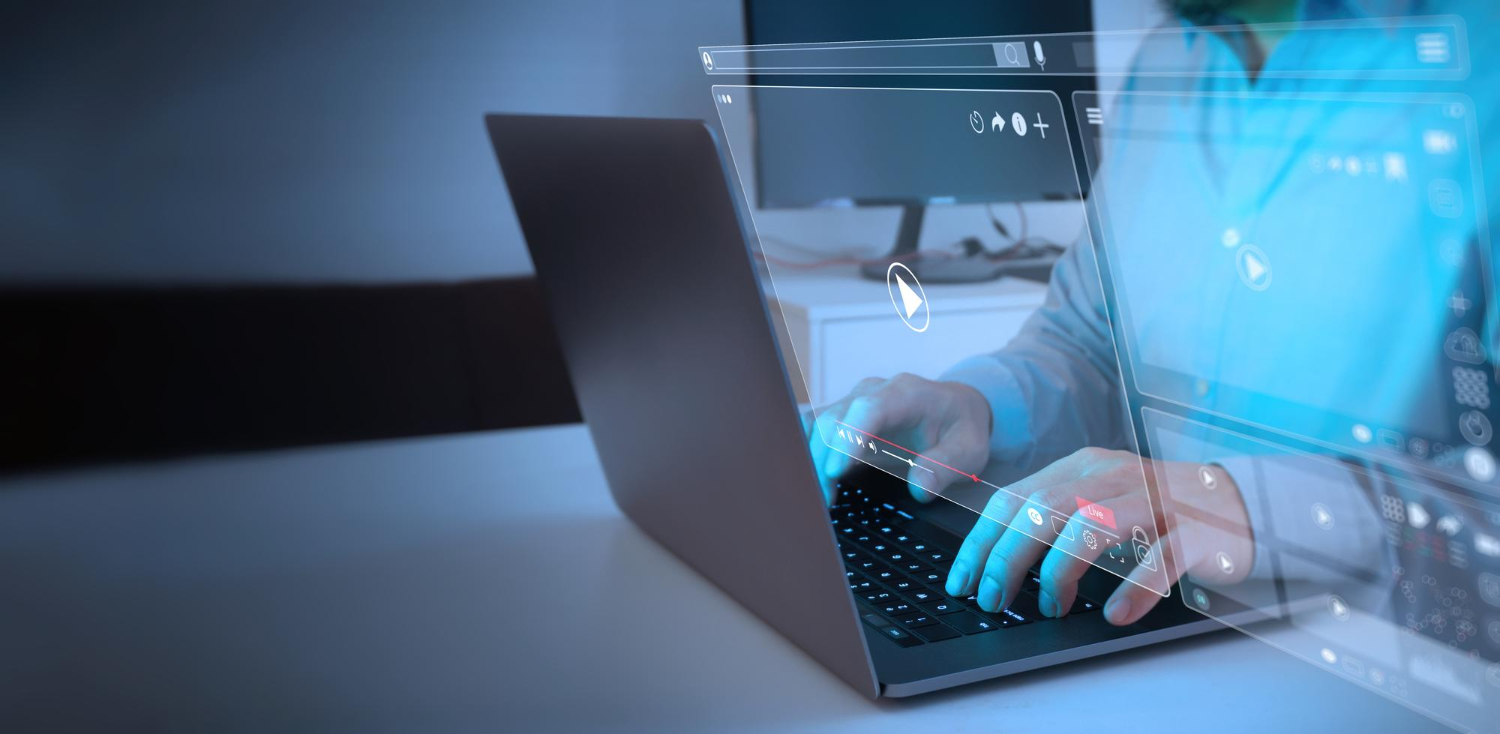 In the wake of many emerging video file formats, h.264 is still as popular as ever. Though it might not be the most highly recommended codec for today's streaming ecosystems, it has established itself as a cornerstone of file compression.
What's great about h.264 is it's widely used and accepted across multiple devices. This means that regardless of how old the viewer's device is, they'll be able to stream in clear quality without interruption.
H.264 is highly recommended for compressing and distributing video files to various streaming devices. It's great because you can compress files to a small size for easier uploads, downloads, and all-around playback. It's all about selecting an h.264 profile that matches your desired resolution. H.264 differentiates from other codecs due to its broad compatibility with multiple devices. It's perfect for streaming content irrespective of bitrate or resolution, which brings us to an equally important consideration.
Though your choice of compression format will make a difference to the overall outcome of your project, what's equally important is selecting the right bitrate settings that work in perfect complement.
What Bitrate Settings Should You Choose?
When broadcasting an h.264 file, it's important to select a bitrate setting that enables viewers to watch content as it was intended to be viewed. This means choosing a suitable bitrate, which refers to the rate of data transmission when a file is uploaded or downloaded.
If you're looking to secure a high-definition video stream, you'll need to select a higher bitrate setting. This decision goes hand in hand with your desired resolution output. Video must be transmitted at a bitrate that matches the resolution of your finished product.
When selecting the correct video bitrate for your project, it's important to establish a balance between user experience and video quality.
A great way to achieve this is by using multi-bitrate streaming. This will allow you to upload content at different bitrates so that the user can access the optimal version of a stream that's available to them at a given time. However, multi-bitrate streaming will only work if you have a very fast upload speed. In order to execute multi-bitrate streaming successfully, you should ensure your upload speed is at least twice as fast as the total bitrate you plan to stream at.
What's great about multi-bitrate streaming is the choices available to your target demographic. Let's say you embed a video marketing campaign on a product page that offers a detailed explanation. Some users could access the stream at 2MB per second if their internet speed permits them to, and others could access it at 500kbps if that's the fastest connection available at that time.
Always remember that video encoding isn't purely for pre-recorded videos. The process is vital for live streaming too, so let's delve into a few details about live streaming.
What Is the Best Video Encoder for Live Streaming?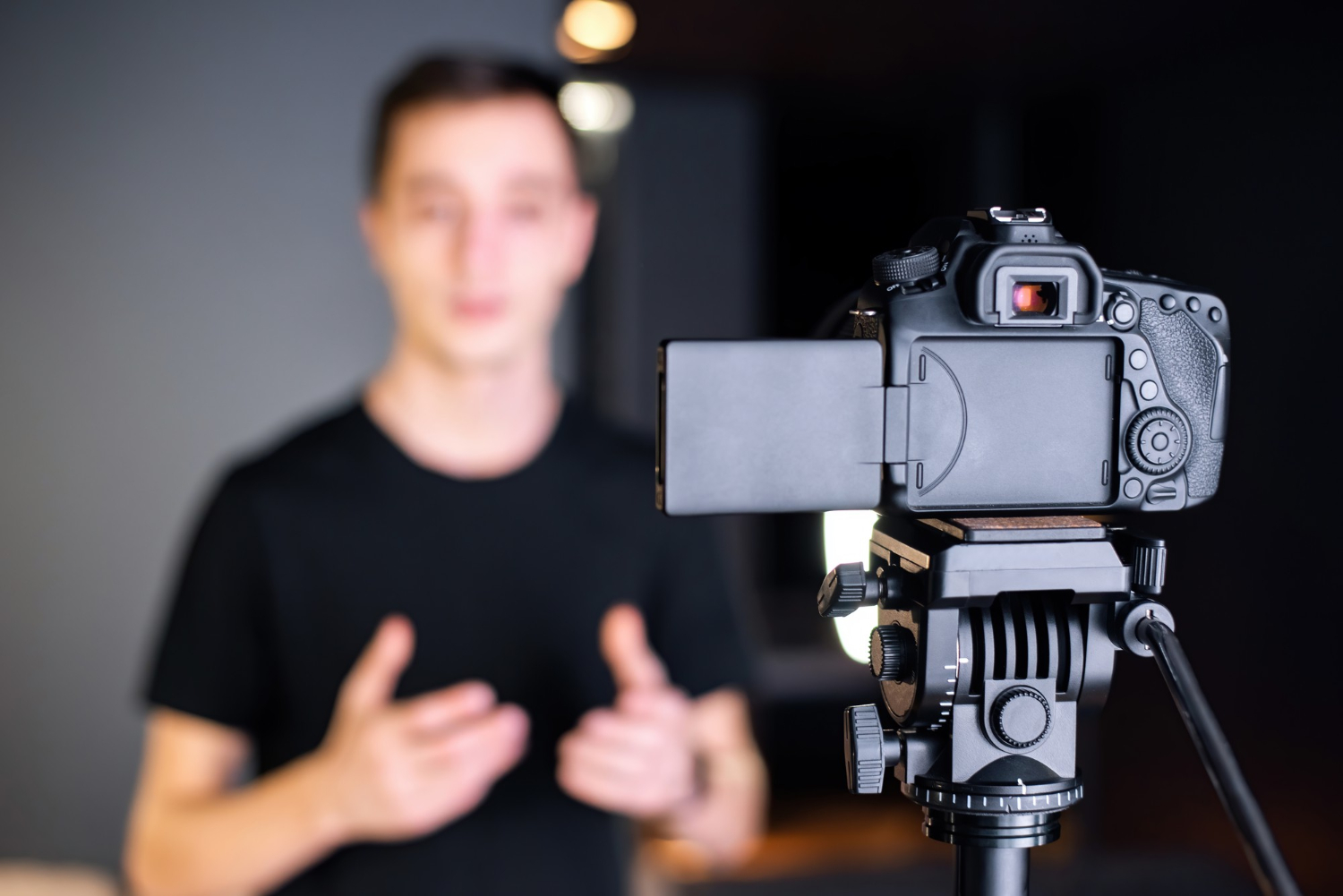 Streaming encoders are crucially important for live streaming. By encoding video content in real-time, a video encoder can help you bring the best visual and audio experience to your audience. It is an essential aspect of live streaming that requires due care and attention, which is why choosing the right streaming encoder is so important.
If you're just starting out and you're looking for a free and easy-to-use encoder for live streaming, OBS Studio is a great option. It enables you to create scenes from multiple sources and has fantastic modification settings to tweak your recordings in real-time.
If you're seeking something a bit more professional, you can use Teradek or a similar premium alternative. For more information on the best live streaming encoder software on the market, why not check our comprehensive comparison overview? What's great about these live-streaming encoders is they're compatible with live-streaming platforms like Dacast.
But why exactly would you need a live-streaming platform?
The Importance Of Using a Live Streaming Platform
Live streaming is an impactful way to reach prospective clients. It can be a fantastic way to share announcements, promotions, upcoming events, and further information about your business offerings. It's a great way to enhance live communication with other businesses, where you can interact with users irrespective of geographic location.
However, in order to host a live event, you'll need to use a professional live-streaming solution like Dacast. By doing so you'll be positioned to better present live content to various audiences and to act with confidence as you operate the technology at your leisure.
Orchestrating your own live stream without the requisite technical skills and experience can be a challenge, to say the least. Generally speaking, the most affordable and easiest option is to use a professional live-streaming solution.
Using a professional platform makes it much easier to secure high-quality streaming. You can also ask as many people as you like to attend your live event, meaning you won't be restricted by a limited audience pool and can thus succeed with greater audience potential.
By capitalising on the integrated nature of a live streaming platform, you can effortlessly initiate a live stream. The added convenience is appealing, as is the ability to track analytics pertaining to your stream. By analysing relevant metrics you can more clearly identify your audience and customise your future streaming aspirations using feedback.
Live streaming platforms offer excellent customer support, are mobile compatible, and promote reliable global delivery in a cost-effective way. If you're looking to optimise streams that are compressed to the h.264 format, use a live streaming platform and it could be the best decision you make all year.
H.264 vs H.265
Though h.264 is more commonly used and more compatible with various devices, h.265 (also known as HEVC) is a new video compression format that could represent the future of encoding. The difference between the two is that h.264 uses macroblocks where as h.265 processes information using coding tree units (CTUs). These process information more efficiently and thus enable the creation of smaller files that are compressed more efficiently.
H.265 is an advantageous compression format because the smaller the file size, the less bandwidth you'll need to create it and the more easily it can be streamed by compatible devices. The only problem with h.265 is that it's not always compatible with older devices and might therefore give the user some serious playback issues.
If a device has the architecture to play h.265 files, viewers can play large files with less bandwidth and processing power yet still take advantage of a high-quality stream. This is all thanks to the efficient nature of the h.265 compression process.
Conclusion
For the immediate future, it appears h.264 will retain its position as the more widely used codec. However, it will be interesting to see how things evolve over time, especially when you consider the capabilities of h.265 and other newly surfacing formats.
Check out our live video streaming platform with our 14-day free trial. Access all of our professional broadcasting features by signing up today. No credit card is required.
For regular tips on live streaming, feel free to join our LinkedIn group.
Subscribe Now
Stay up-to-date with the latest features and product releases. Cool tips, expert advice and more.