Video Encoders for Live Streaming - What Broadcasters Need to Know in 2021
Video and live streaming are where it's at right now. By 2027,  industry analysts are predicting a CAGR of 20.7% and an estimated industry net worth of over 184 Billion dollars. Considering this same market was valued at 30 billion just a few years ago (2016), this represents an unprecedented opportunity for broadcasters. 
The extensive growth of mobile devices and the rapid expansion of broadband services are major factors of this growth. Along with innovations in Artificial Intelligence (AI) and cloud-based technologies. Not to mention that video has become the preferred medium for content consumption nowadays. 
According to HubSpot, online video was the #1 media format for content strategy in 2019. 
More so than blogs, infographics, podcasts, or any other type of marketing content. And 54% of survey respondents said they wanted to see more videos used for future marketing. 
Let's not overlook the stats surrounding live streaming either.  A staggering number of markets – including education, sports, media agencies, and enterprise brands are cashing in on the thirst for live and on-demand video.
Yet, to maximize the ROI on their efforts, organizations must first understand what goes into capturing and broadcasting quality live streaming video. Encoders are the building blocks of where it all begins.
Table of Contents:
What is A Video Encoder for Live Streaming?
What About Video Codecs?
Encoding with Live Streaming and VOD
Common Use Cases for Encoding and Live Streaming
Video Services vs Video Solutions – What's the Difference?
Wrapping It Up
In this post, will go over what is a video encoder for live streaming. We will go into detail about video codecs and the differences between encoding for live streaming and VOD. We will wrap it up with the differences between and the most common use cases of live streaming encoders, as well as define video services and common solutions.
Let's get started!
What is A Video Encoder for Live Streaming?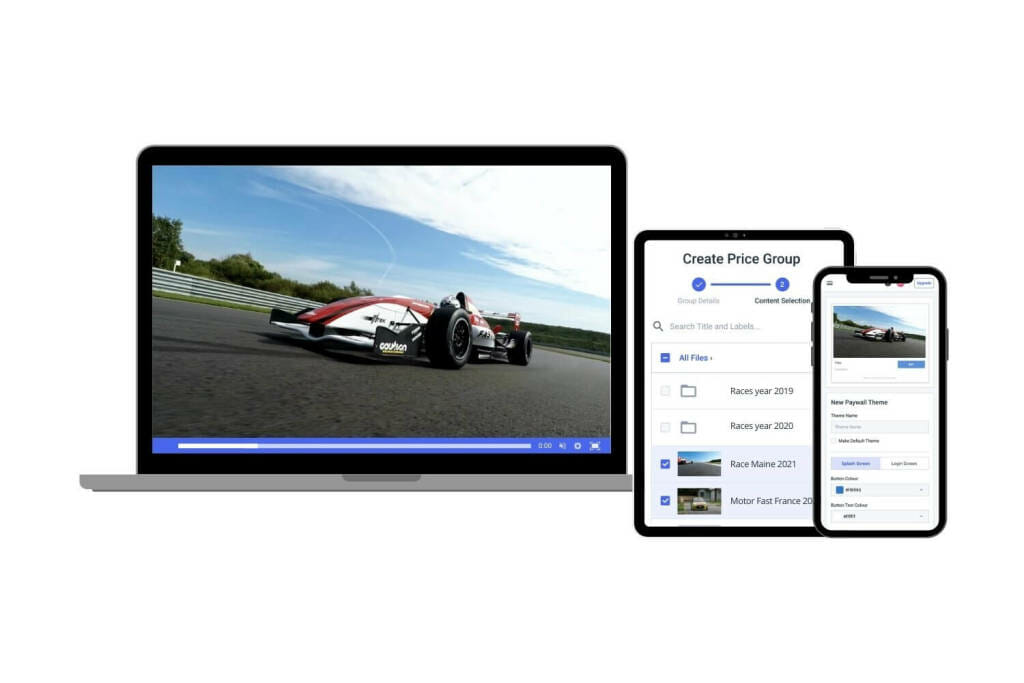 As video technologies continue to advance it becomes both a curse and a blessing. The quality of the captured images themselves has never been better. Yet, the resulting file sizes have grown exponentially – which poses a major logistics issue. 
Large storage drives and faster hardware make things easier on local devices, but it's not that simple when it comes to the internet. Plus, the native format of video streams is incompatible with most web transfer protocols. To use (and store) this enormous amount of data, broadcasters must rely on video encoders and codecs.
The process by which raw video is converted into a digital format (compatible with online players and devices) is known as encoding.
Encoders are the hardware and software devices that facilitate this process. Let's take a closer look at some of the characteristics of each. 
Software Encoders for Live Streaming
A common question broadcasters ask is, "What encoder is best to use for live streaming?"  The answer – it depends. Both on where your brand is currently at and where you're trying to go. 
As the name implies, software encoders are video conversion programs that run on a local computer. Software encoders have graphic interfaces to manage the conversion process and allow control over elements such as bitrate and stream quality.
Live stream encoding software is appealing because of its low cost and ease of operation. They also support future performance enhancements as the software can be upgraded as new features or product versions are released.
However, the main drawback is that software encoders are not dedicated devices. Computers are designed for multitasking and perform multiple actions at once. They lack the robustness and speed of hardware devices since they cannot dedicate their full resources to the live stream encoding process.
Dacast uses the popular open-source encoder OBS Studio. Not only is this program free, but easy to learn and operate as well. OBS is a great option for new broadcasters and those looking for simplicity and reliability in their recording setups. However, broadcasters need the right system set up in order to fully take advantage of the open-source features of the OBS broadcasting software. To learn more, check out our post on the minimum OBS system requirements for live streaming.
Adobe Media Encoder is another popular software encoder option but is yielding to OBS Studio and other newer platforms. Adobe's Flash Player plugin has also lost favor amongst internet browsers with HTML5 becoming the de facto standard. 
On the far end of the spectrum, Telestream Wirecast is one of the best professional level (for pay) encoders on the market. Wirecast offers many advanced features such as picture-in-picture, live switching, and transitions that are seldom found in other basic encoding software. 
Hardware Encoders for Live Streaming
Hardware encoders are the opposite of software encoders – they are standalone, dedicated devices that do NOT require a pc to run and whose only purpose is to encode raw video into streaming data. Hardware encoders often come in small, portable cases but can also be set up as large, permanent fixtures.
The primary benefit of hardware encoders is they process data incredibly fast. 
Hardware encoders have specialized internal components and firmware and don't share resources with any other processes. Because of their efficiency, professional broadcasters (and enterprise brands) tend to use them more often. 
This high speed comes at a price though (literally) as these devices are considerably more expensive than their software counterparts. Hardware encoders are also less flexible overall. Being a hardware device, broadcasters are typically stuck with whatever codecs come on board (if they can't be updated).
When they're new, hardware codecs are great. But as they age, these devices may not keep up to the technical standards of the market and will need to be replaced.  
Some of the most popular hardware encoders include the Teradek VidiU and Teradek Cubes. Both offer quick setup and real-time monitoring along with many other advanced features. Options like beam encoding – wirelessly transmitting data up to 2500ft away – and bonded networking (to bridge disparate internet connections and increase bandwidth). 
The TriCaster 8000 is another popular hardware encoder designed for enterprise environments, big live shows, or sophisticated web platforms. The TriCaster offers an impressive array of advanced features in a single turnkey package. 
What About Video Codecs?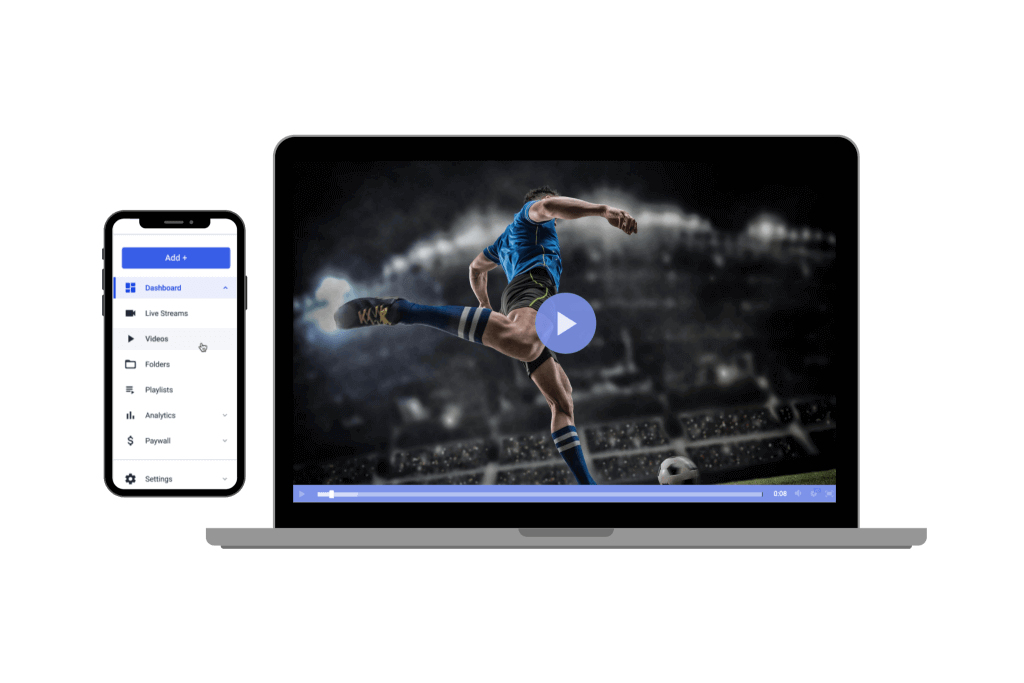 A discussion on live streaming encoders wouldn't be complete without mentioning codecs. Remember how we talked about the massive footprint of high-quality video occupies? Encoding is necessary to distribute content elsewhere but does not solve the issue of large file sizes. 
This is where codecs come into play. Codecs take the output from encoders and compress them into smaller file sizes suitable for distribution. On the receiving end, they do the opposite – decompressing these same files back into the original video quality.
Without codecs, the tremendous bandwidth of large streaming sessions would bring most networks to their knees. Along with making video streaming easier, codecs also reduce the amount of storage required for large video collections. 
In some cases, video codecs can reduce file sizes by as much as 10X. These smaller files save organizations money and reduce distribution overhead. 
H.264 is currently the most popular codec for live video streaming.
It achieves a nice balance between a superb viewing experience and a low-bandwidth compression ratio. Using H.264, audiences are treated to excellent speed and video quality and broadcasters/providers are able to conserve network resources and reduce streaming fees.
Although H.264 has been the de-facto standard since the early 2000s, market demand for even higher resolution and efficiency is paving the way for its successor – HEVC (High-Efficiency Video Coding) or H.265. Displaying identical quality, the compression algorithm of H.265 is twice as efficient as its predecessor. 
Other codecs, such as VP9 from Google and the open-source AV1 are options as well, but they have not yet shown the promise that HEVC currently does. 
Aspect Ratios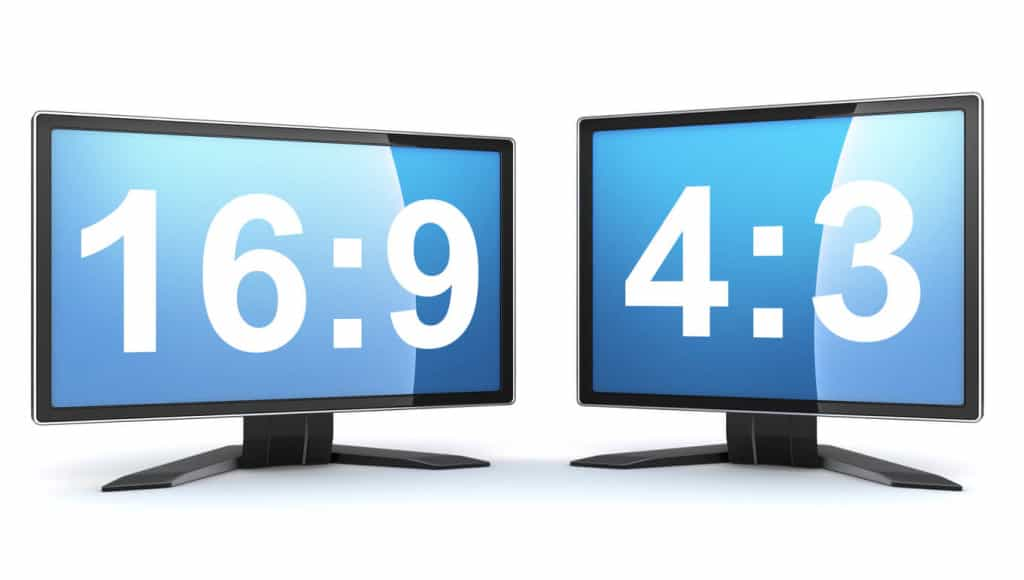 A quick note about video aspect ratios and live streaming – although there are many options to choose from, 4:3 and 16:9 are the most common. 
Standard definition (4:3) is the traditional square format and is best used for closeups or focusing on a single object. 4:3 also works well for mobile users as it's easier to see facial expressions and hand gestures from presenters. 
16:9 is considered widescreen and best suited for HDTV broadcasts and most desktop video players. This rectangular format helps capture more of the action and works well for large audiences or sporting events. 
Lastly, before choosing a specific encoder/codec combination, be sure to check with your streaming provider to ensure compatibility. Standards change quickly and it's best to do your homework before making an investment.  
This type of information is usually easy to find on your provider's support/FAQ pages.
Encoding with Live Streaming and VOD
As a broadcaster, you're already familiar with the benefits of incorporating video into your brand. However, when you implement live streaming and add video on demand (VOD) it takes your reach and influence to a new level. 
Working with online video solutions from Dacast allows you to stream live video directly from your website. In just a few clicks, you can be sharing your message live with customers, employees, followers, or audiences around the world. 
And unlike traditional video service providers, there are no ads, confusing links for viewers, and you get the video SEO value from the content (not the provider).
One of the biggest benefits of live streaming is how it generates urgency and interest in your content. Live streaming is an easy way to create buzz around your event or offering and get people to sign up. No one wants to miss out or be the last one to know.
With Dacast streaming solutions, broadcasters are writing their own success stories. 
Transcoding
Another option to keep in mind is the ability to transcode your live stream. Transcoding is the process of creating multiple copies of the same video feed simultaneously using different bitstream/quality levels. This essential feature gives each viewer an optimized experience based on their internet speeds.
High-bandwidth connections get HD-quality feeds while slower links are served up lower bitrate resolutions. This automatic stream filtering reduces buffering, improves quality, and increases engagement with your content. 
Video transcoding for all Dacast accounts is included in our packaged pricing options. 
VOD
While live streaming is a terrific way to increase your reach, it's certainly not the only one. Organizations sometimes overlook the benefit of capturing these live streams to repurpose later on. 
Video on demand is a means to create content once, then use it again and again. 
Brands can accrue more views – and boost content performance – long after an event takes place. Consider capturing an important meeting or presentation (live) and then sharing it afterward with those who could not participate. Like parishioners unable to attend worship services but watch later on from their home, office, or mobile device. 
VOD is especially attractive for businesses and enterprise organizations. Video on demand facilitates the easy distribution of internal meetings, updates, or announcements and is an efficient method to deliver mandatory training or workshops. 
Video on demand can also be used to increase viewership at conferences and events and amplify existing marketing efforts. After all, what better way to highlight a product's features and benefits than by using video?
VOD can even be used as a product in and of itself (such as being a service provider for another broadcaster's content). Solution vendors like Dacast make it simple to build and manage your own video-on-demand library.
Best of all, you can start for free (no credit card required). 
Common Use Cases for Encoding and Live Streaming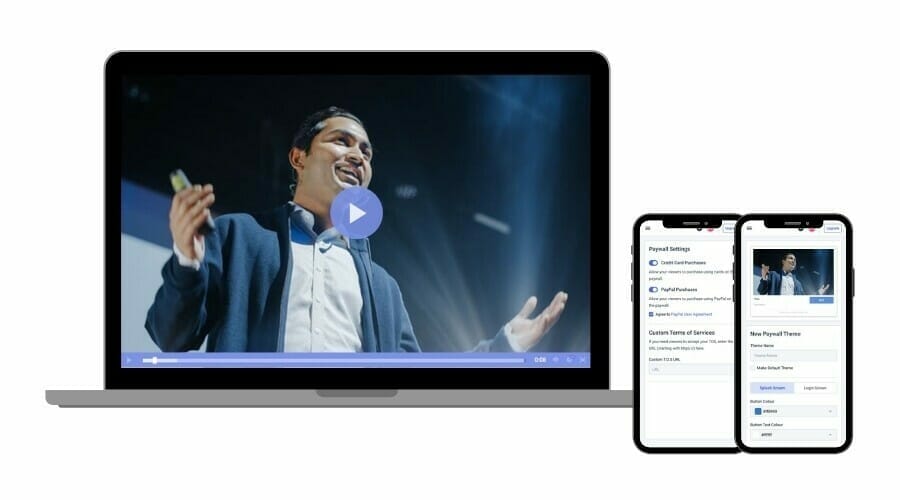 With the explosion of video in all aspects of marketing and sales, nearly everyone can benefit from live streaming online. Enterprise brands, media companies, sports teams, even worship centers, and online education platforms are diving in. Here are a few of the biggest markets where live streaming video is making an impact. 
1. Businesses and Enterprise Brands
Companies are turning to streaming providers to conduct live training, virtual events, and onboarding sessions. Thereby saving countless hours and expenses in the process. Organizations are also using video to unveil new products or services and take questions from interactive audiences online. 
Recommendations: For large enterprise brands, robust hardware encoders and high-performance codecs are typically the best options. These setups are designed for streaming large amounts of data quickly and reliably and provide an unparalleled user experience.  
2. Media Companies and Agencies
With the decline in traditional media viewership, media companies and event agencies are turning to video to bolster engagement. Statistics show viewing times for live video nearly doubling last year and VOD almost tripling. These numbers prove why it's essential to include streaming solutions in your company's growth plans. 
Recommendations

: As with enterprise brands, media companies need to deliver reliable, high-quality streaming to the largest audience possible. Thus, advanced hardware encoders and codecs – coupled with secure streaming,

syndication

, and monetization options – are the recommended solution. 
3. Online Streaming/Live Sports
With live streaming of online sports, fans all over the globe can stay connected to their hometown teams. Besides being a great way to increase reach, live video can also generate revenue using various pay-per-view and/or monthly subscription models. 
Recommendations

: For smaller teams and events, software encoders and basic codecs may suffice. But as the organization and fan base grows, streaming demand will likely force upgrading to hardware or high-end software codecs. You also want to keep portability in mind as equipment will be moved often. 
4. Education and e-learning
Brands are now harnessing the power of video platforms to improve content delivery for online education, secure access to files and records, and improve the overall student experience. With built-in management tools, data analytics, and custom APIs why wouldn't education partners want to use streaming solutions? 
Recommendations: If you're just getting started – or still a one-man band – software encoders and free codecs may suffice. However, as you continue to evolve in bigger events such as live streaming graduation ceremonies, investing in better options should be part of your long-term strategy. 
5. Churches and houses of worship
Beyond just broadcasting services, live streaming affords a wealth of other opportunities to showcase your efforts. You can share testimonials from parishioners and staff, highlight outreach events, and offer virtual discipleship or facilitate small group meetings online. 
Recommendations: Similar to e-learning, the video streaming encoder and codecs you'll need to live stream your church service online will depend on the size of your congregation. Small worship centers may be able to get by with free/low-cost options while larger organizations will need dedicated hardware encoders and expansive software options. 
6. Marketing and Sales
Online video marketing platforms like Dacast are an ideal way to develop brand awareness and increase marketing ROI. From product launches and live events to storytelling and capturing testimonials – live streaming and VOD are ideal for generating leads and boosting sales through online video. 
Recommendations: In these cases, you'll want to go with the highest level of hardware/software your budget allows. Not only will doing so make your brand look more professional, but also increase options for paywall monetization,

analytics

, and streaming delivery. 
7. Online Publishing 
With online publishers, your content is your business, and choosing the right online video publishing platform is essential. Look for providers with advanced content management systems, built-in analytics, and custom branding options, and a rock-solid CDN (Content Delivery Network) to provide the best experience possible. 
No matter which combination you go with, you'll want to keep a few factors in mind. For instance, portability – if equipment needs to be moved or reconfigured often, aim for small and lightweight. You also want to ensure your OVP has the features and functions that match your organization's needs. And of course, consider redundancy. 
Dacast can automatically switch to a backup stream should your primary go down.  
Video Services vs Video Solutions – What's the Difference?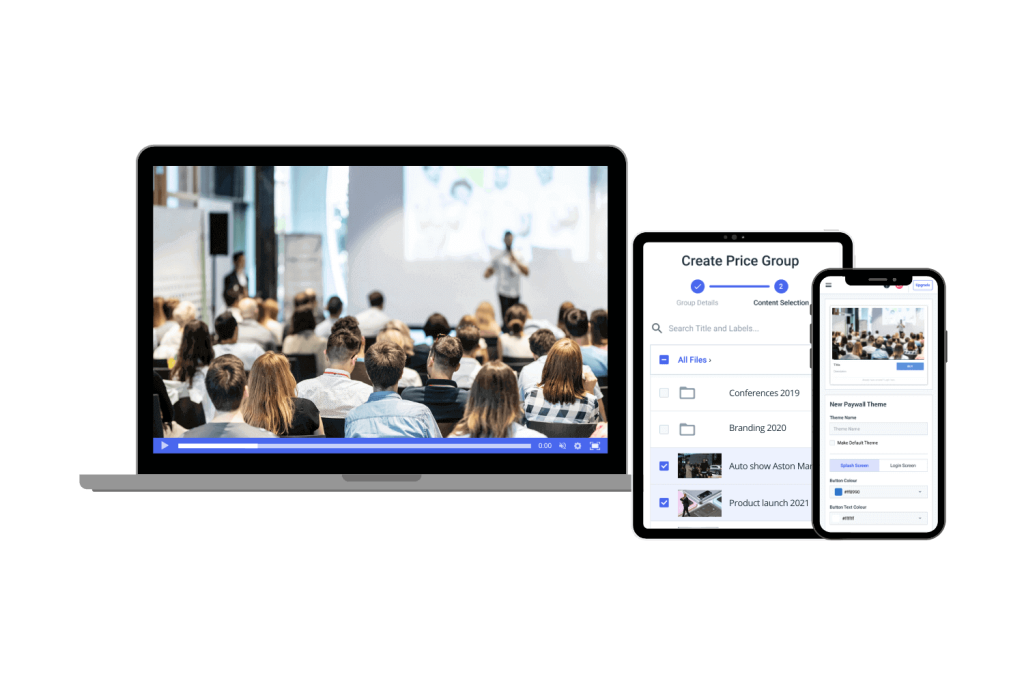 Some would argue choosing one live streaming host over another is no big deal (but they're wrong). OTT (Over The Top) solutions like Netflix, YouTube, or Facebook deliver content through the internet without needing a subscription to traditional cable or pay-TV services. The ability to view content via the internet and in real-time can be defined as live streaming.
However, these providers are merely streaming video services – not solutions.
Although such options can – and should – be used in your overall marketing strategy, they have too many drawbacks to be considered primary avenues. For starters, these services are simply unprofessional. 
They're filled with recommended ads that are distracting and focus on the provider's branding (not your own). Plus, whatever limited SEO value comes from audience engagement goes to the host – not you. 
Not to mention that any video monetization or analytics options are limited (or overly complicated) with security controls being a concern as well.     
In other words, neither you nor your audience will be happy with the results. 
Video Solution Providers
Contrast this with award-winning VSPs like Dacast and the difference is clear. Video solution providers offer enterprise-grade services by providing white-label custom branding, comprehensive security features, and access controls, and straightforward options to track and monetize your efforts. 
All while improving SEO and delivering outstanding user experiences.  
Plus, you own the content and can distribute it however you choose. You're no longer at the mercy of providers dictating how and where your content can be shared. 
Solution partners like Dacast also include video streaming APIs (Application Programming Interfaces) and SDKs (Software Development Kits) to make custom development and integration a snap. We provide a robust CMS (content management system) to organize and manage your videos. Sort by tags, folders, or keywords to generate faster results when searching for large content libraries. 
These are important features most consumer-grade streaming platforms simply don't have.
Wrapping It Up
Live streaming video and VOD are indispensable tools for marketing and growing your brand. However, choosing the right encoder hardware, software, and live streaming solution is a key part of determining your results. 
While consumer-grade products are fine for getting started, you'll eventually want to move up to a professional streaming platform for your broadcast needs. Dacast is an affordable CDN streaming service that offers enterprise-level features at scale. 
Bottom line – brands who care about reliability, performance, and customer experiences have already made the switch to VSPs – now it's your turn. 
If you're ready to find out how our optimized live streaming and VOD solutions can change your business, check out Dacast's 14-day free trial (no credit card required) and see for yourself. Just click the button below and you'll be signed up in minutes. 
Thanks for reading. If you have any questions or experiences to share, please let us know in the comments. And for regular tips on live streaming, join our LinkedIn group.