Streaming video online has become a key part of many brands' business models, and the way brands utilize video content has evolved.
Choosing between using a live streaming model for your video content and an on-demand model doesn't have to be mutually exclusive; with the right comprehensive platform, you can share your videos both ways and successfully monetize your views.
Let's take a look at the differences and similarities between live streaming and video on demand, how to find the right unified streaming solution to meet your needs, and explore some of the more popular unified live streaming and VOD platforms available on the market today.
Table of Contents:
What is Live Streaming?

What is VOD?

Live Streaming vs. VOD

6 Features to Look for in a Unified Platform

Comparing the 5 Top Platforms for Live Streaming & VOD

Conclusion
What is Live Streaming?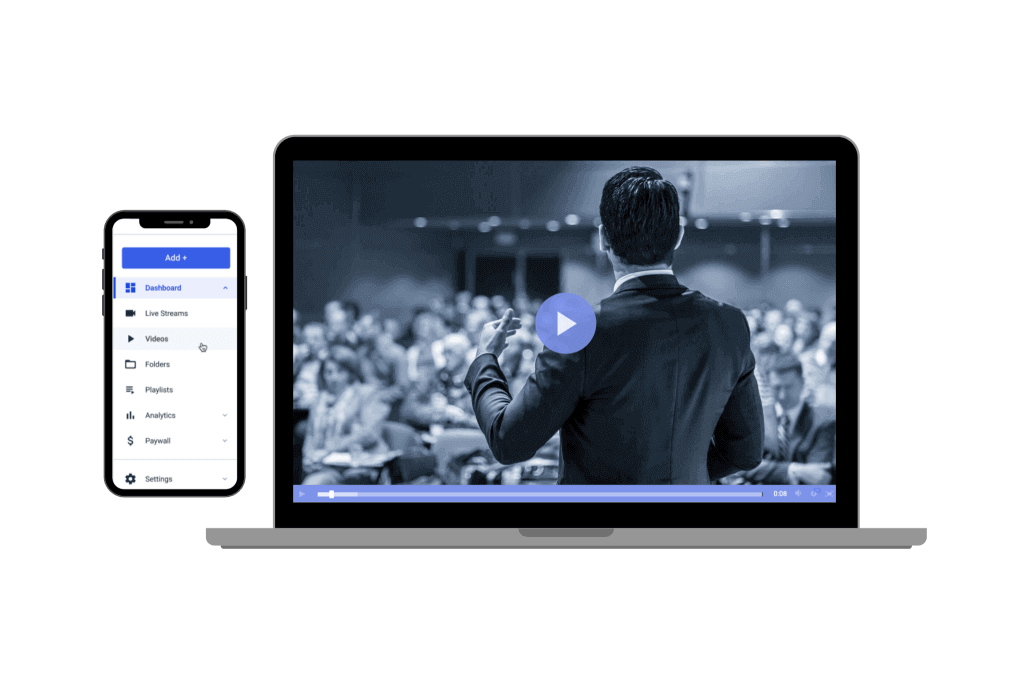 Live streaming is just what the name suggests: Your viewers see the content you put out as it's being created, with very little lag time between filming and viewing. 
Content that is live-streamed is minimally edited, as it goes straight from the camera you're using to film and to the viewers. There is a great appeal to live streaming for viewers who can feel as if they're part of an exclusive club who watch content as it's being created, and the live streaming industry is growing rapidly.
A 2016 Research and Markets report projected the video live streaming market to grow from $30.29 billion in 2016 to $70.05 billion by 2021, accentuating the format's popularity with consumers.
Live streaming content isn't ideal for every industry, however, as some businesses may not create the type of valuable content necessary to engage and inform their viewers with the more off-the-cuff production style required by live streaming.
Benefits of Live Streaming for Businesses
Electing to share your content in a live streaming model holds some important benefits for businesses, including:
Real-time experience:

Users love feeling as if they're part of something special and unique when interacting with brands. By live streaming your content, you give your users the opportunity to opt into a one-time experience shared only by those other viewers watching your content live. This can build a sense of belonging and connection with your brand that users may not otherwise feel.

Interaction:

Live streaming allows you to engage with your users, and vice versa, in real-time. During a live stream, you can take polls, answer questions, and get viewers involved in the content, giving them more ownership of the final content product and, again, a greater feeling of connection with your business.

Cost reduction:

For some businesses, live streams can be a more cost-effective way to get information out to users or even employees all at once, such as in the case of training programs. Rather than setting up a central time and place to host training for groups of employees, where things such as travel, conference space, meals, and security must be considered, live streaming allows everyone to access the same information at once without all the added costs.

More hype:

Promoting a live streaming event builds excitement and buzz about your business, getting people to engage with your brand who may not have otherwise watched your content. This buzz can help you open up new markets, engage new customers, and even encourage the free promotion of your content as attendees share their experience with their own followers.
What is VOD?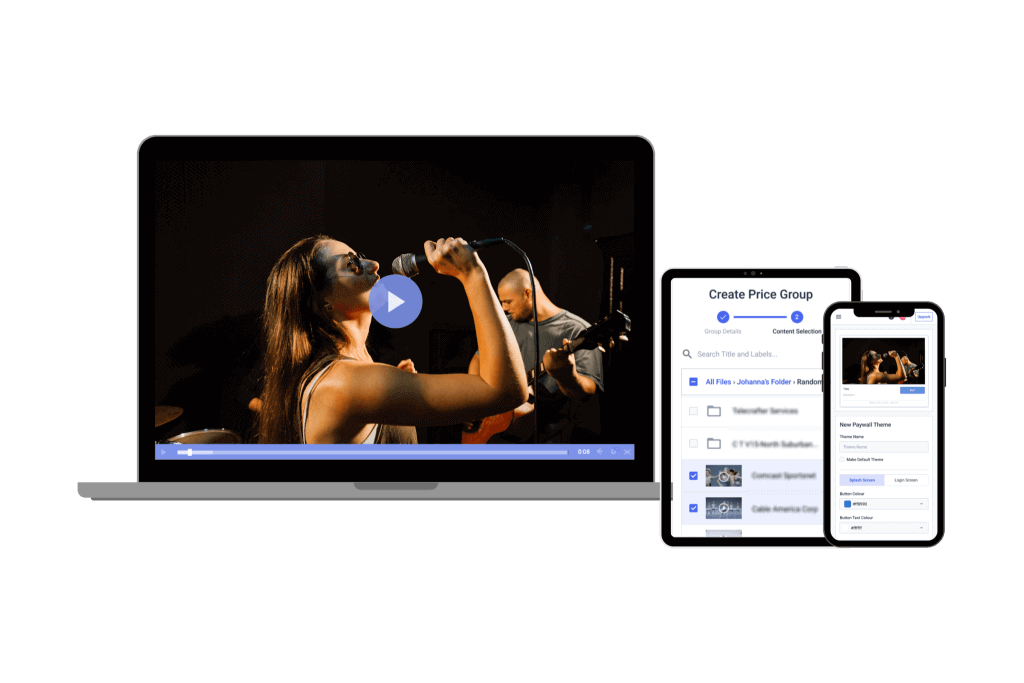 On the opposite end of the video content-sharing spectrum is video on demand or VOD. Rather than sharing your content with your viewers straight from the camera, as it's being created, VOD allows them to access your videos whenever, wherever they want to watch them.
Because VOD content is pre-recorded, it can be more heavily edited and produced than live-streamed content, sometimes giving off a more professional, polished feel. For some brands, this ability to project a clean, cohesive image is essential and, as a result, they elect only to utilize VOD content for their business needs.
Your brand can utilize live streaming content in a VOD model, however, if you record your live stream and later upload it for consumers to access on their own terms. This ability can open up greater exposure and wider viewership of your videos, improving brand recognition and consumer buy-in.
Benefits of VOD for Businesses
There are a wide variety of benefits to using VOD for your business content, including:
Connectivity:

Modern technology allows your content to always be available to your users, whenever they want to watch it and on whatever device they have at hand. This gives you a greater opportunity to have your videos seen, and you can even promote videos that are years old to get new views.

Polish:

Pre-recorded content can be edited, re-recorded, and perfected before any of your viewers ever lay eyes on it. This allows you to put out the best representation of your brand and your content as possible, maintaining your brand's image in the public eye.

Widely adaptable:

For industries where live streaming isn't mandatory, VOD can be highly beneficial to providing consumers access to content. You have more control over what your viewers see, and they are able to view your content on their own schedules.
Live Streaming vs. VOD
While live streaming and VOD are both methods of online video delivery, you cannot have VOD streaming without first recording live content.
VOD is, at its core, a method for viewing pre-recorded video content. You can — and should, for maximum monetization opportunities — record live streaming content for later access on a VOD solution. Recording your content for later use with VOD distribution allows you to maximize your reach and more completely monetize your content.
While you can choose to leverage both live streaming and VOD content for your business, it's essential that you select a platform that can capably handle both distribution methods. Having a unified platform allows you to save time, money, and frustration in dealing with multiple distribution methods, making your job easier in the long run. 
6 Features to Look for in a Unified Platform
When selecting a video distribution solution that can handle both live streaming and VOD, there are six key features to look for
HTML5 video player

Automatic transcoding

Adaptive bitrate streaming

Global video delivery

Monetization and advertising

Security and access control
These six features provide you and your users with the most seamless, highest-quality video viewing experience regardless of whether they're watching your content live or pre-recorded.
1. HTML5 Video Player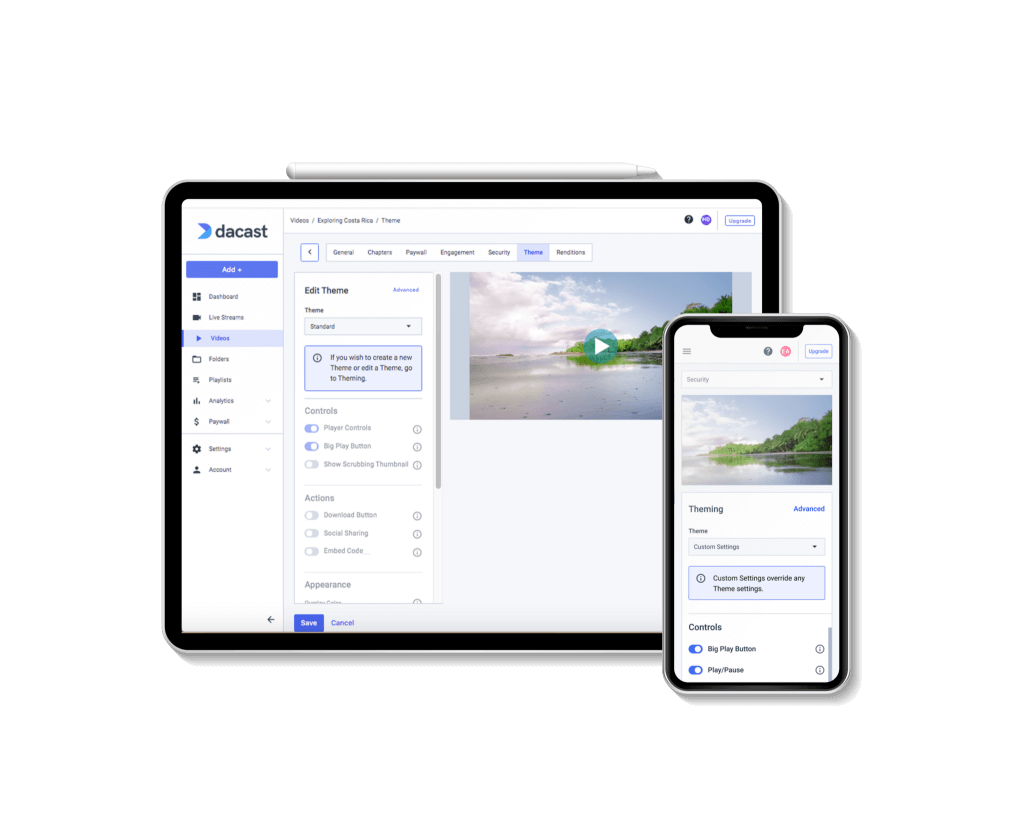 Some older video streaming platforms have integrated players that only are compatible with certain browsers, meaning the video isn't playable if a user isn't using a supported browser.
With an HTML5 video player, however, your viewers can use any popular web browser they choose and still get a great video playback experience. HTML5 video players are compatible with mobile devices as well, giving consumers broad access to content.
Having a video player that's compatible with the widest range of web browsers is important to a great user experience, as your viewers won't get frustrated by having to download a new browser just to play your videos. 
2. Automatic Transcoding
One file size does not fit all, especially when one of your viewers wants to use their desktop browser and another wants to use their smartphone.
Creating each individual file size that is necessary to play on the wide range of devices and browsers available today is incredibly labor-intensive, and is not a task suitable for someone without significant technical knowledge.
With automatic transcoding, however, simply create one group of settings for each video file you upload, and the transcoder does the rest for you. It then serves up the file size that's most compatible with whatever player an individual viewer is using, giving them the highest-quality video file that will play with the least amount of buffering.
3. Adaptive Bitrate Streaming
While automatic transcoding takes care of creating the most optimized file sizes on the uploading end of the VOD platform, adaptive bitrate streaming is the technology on the user end that makes the whole streaming process run more smoothly.
Adaptive bitrate streaming detects each user's bandwidth and processing capacity in real-time, adjusting the media stream's quality accordingly. This technology is especially helpful for unreliable or spotty WiFi networks, as adaptive bitrate streaming can adjust the file size in real-time as a user's signal waxes and wanes.
This process gives each user as seamless a streaming experience as possible, decreasing frustrating lags and long buffering times that may cause people to stop watching your videos.
4. Global Video Delivery
Video streaming requirements and protocols aren't universal across the globe; instead, different regions have different requirements that must be met for content to be playable.
If you're looking to break into new geographic markets, global video delivery handles all the intricacies of regional video delivery for you, leaving you free to focus on creating content that furthers your business goals.
5. Monetization & Advertising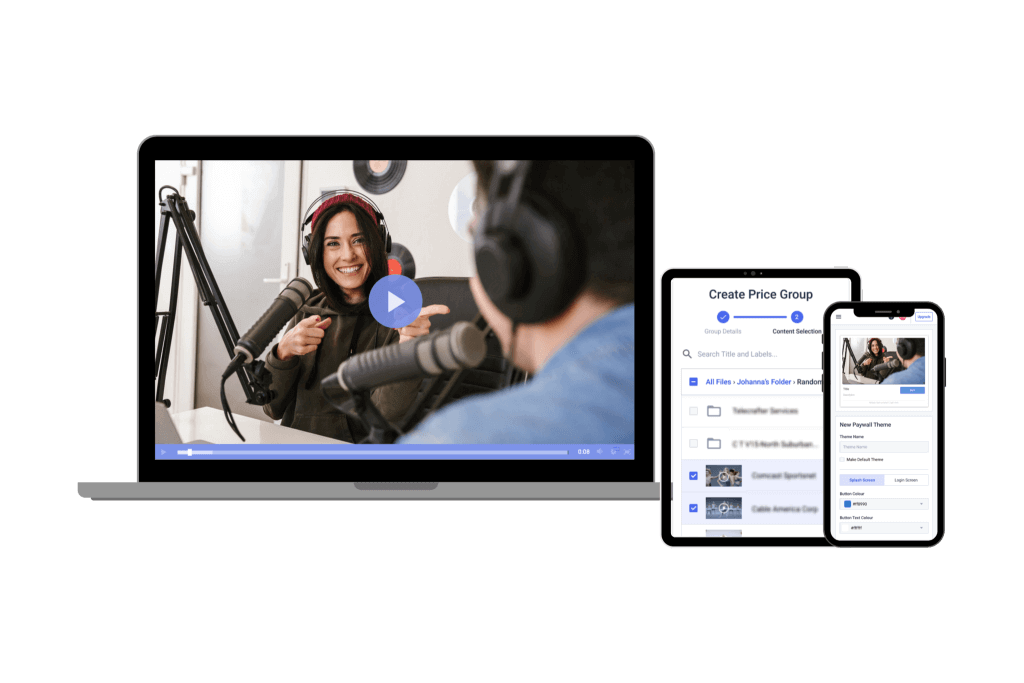 Effortless video monetization is important in helping you preserve your business's revenue while also putting out great content.
With the right on-demand video streaming service, you can quickly and easily set up your videos to make money in one of three ways: AVOD, SVOD, and TVOD.
AVOD – Ad-Based Video on Demand
AVOD monetization is among the most familiar and oldest monetization methods. This is the same model that traditional broadcast television uses, or that streaming giant YouTube uses.
Your video content is free for all your users to access, but you make money by showing advertisements before, during, and after your videos. These ads can be targeted to your users' individual browser history and preferences, and the better you know your target market, the better you can solicit potential advertisers.
AVOD content is preferred by users who do not like to pay to access content, as they would rather sit through some advertisements than managing another subscription fee or pay piece-by-piece for video content. 
This model provides one of the least predictable revenue sources for businesses, however, as the amount of money you make is determined by how many people view your videos. If you do have content that goes viral, however, your revenues can skyrocket with all the added views, something other monetization models do not offer.
SVOD – Subscription Video on Demand
With the subscription-based monetization model, your money is made by getting your users to pay you monthly or annually to access your content. For one price, they are then given access to all your available videos, and they can watch as much or as little content as they want.
Education-based subscription services such as the Great Courses Plus and Coursera operate under this model, charging monthly fees for access to the platform's entire content library. 
Many users prefer to use platforms that offer SVOD monetization, as they pay one price for all the ad-free content they want to consume. This model also provides a much more predictable, stable source of income for businesses, but that revenue is highly dependent on you creating fresh, new content to keep your subscribers engaged enough to keep paying for the service.
TVOD – Transactional Video on Demand
TVOD falls somewhere between AVOD and SVOD, as users pay for individual pieces of content or sets of content on a pay-per-view basis. This model does not make your content completely free like AVOD does, but users also don't pay one subscription fee to access everything you produce.
This model works well for businesses that offer high-demand, premium pieces of content, such as popular sporting events or movies. Depending on the type of content, users may pay to access content once, such as with a live-streamed concert or sporting event or a movie rental, or they may pay for the privilege of downloading that piece of content for repeated viewing.
While TVOD can work well for some industries, it often works best for those brands that routinely produce big, one-time events or offer content that is highly anticipated and well-publicized. 
6. Secure Video Delivery & Access Control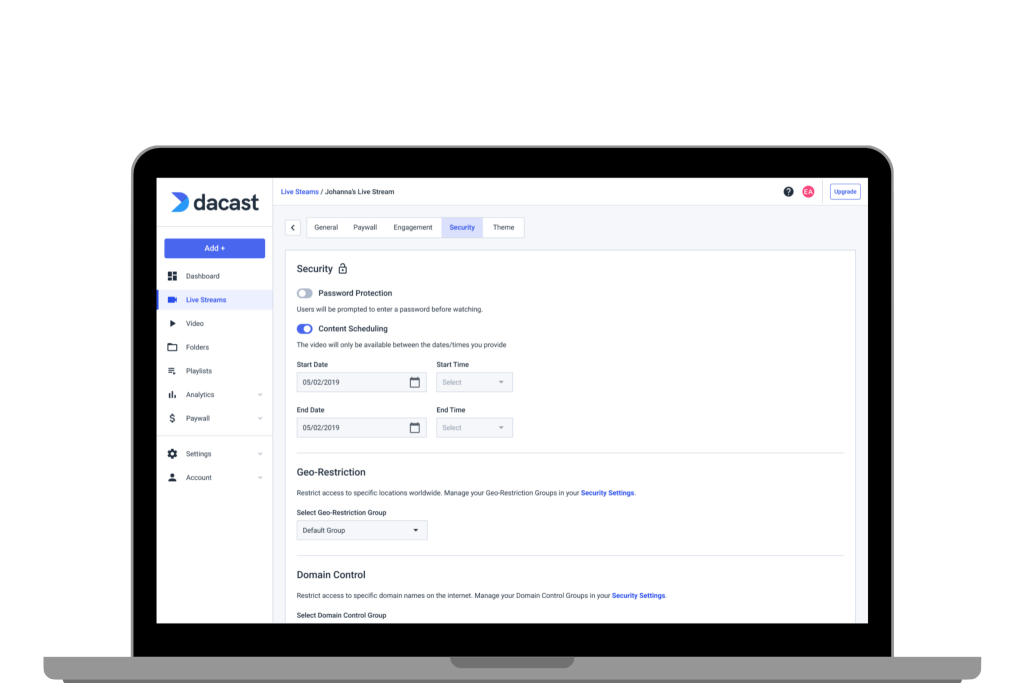 Giving access only to those users who should be able to view your content is important to protecting your revenue stream and your content.
Finding a platform that offers HTTPS uploading and delivery helps you better manage who can view your content, allowing you to restrict specific domains or IP addresses. This keeps your videos from being targeted by spammers and pirates and shows your viewers that you take their security seriously.
And if you offer subscriptions to your users, password protection integration requires a password to view your content and gives easy access to your subscribers.
Comparing the 5 Top Platforms for Live Streaming & VOD
While there are a large number of streaming platforms that handle either live streaming or VOD, there are very few that handle both options. Here are five of the most popular unified video streaming solutions available:
Dacast

Brightcove

Wowza

Kaltura

IBM Cloud Video
Each platform has its benefits and drawbacks, with some being better for specific use cases than others.
1. Dacast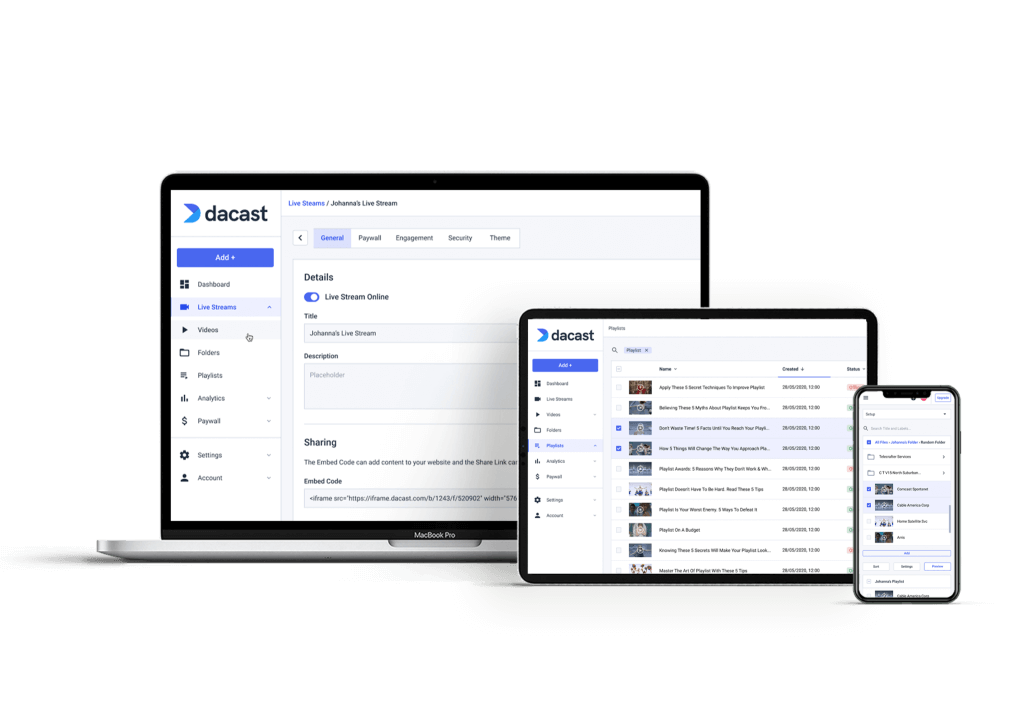 Dacast is one of the most intuitive video delivery and hosting solutions that offer both live streaming and VOD. 
Users can embed videos on their own websites and retain total control over their content, and its key features include an integrated paywall, password protection, an analytics dashboard, and referrer restriction. Dacast offers a wide variety of professional features to make it easy to upload, stream, and share content across a number of platforms.
2. Brightcove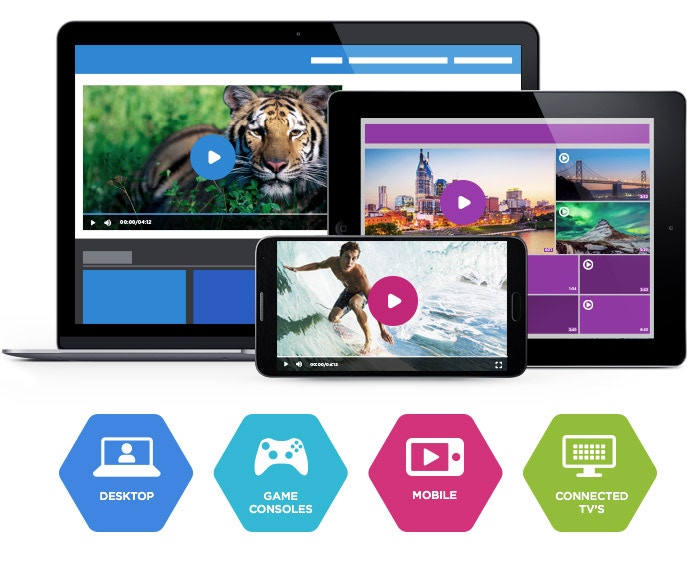 Brightcove is considered a premium B2B video streaming platform that emphasizes monetization and marketing of video content.
It can be more difficult for beginners to use, and its packages are custom-priced. Because of this, Brightcove is considered better suited to larger enterprises than for smaller start-ups.
3. Wowza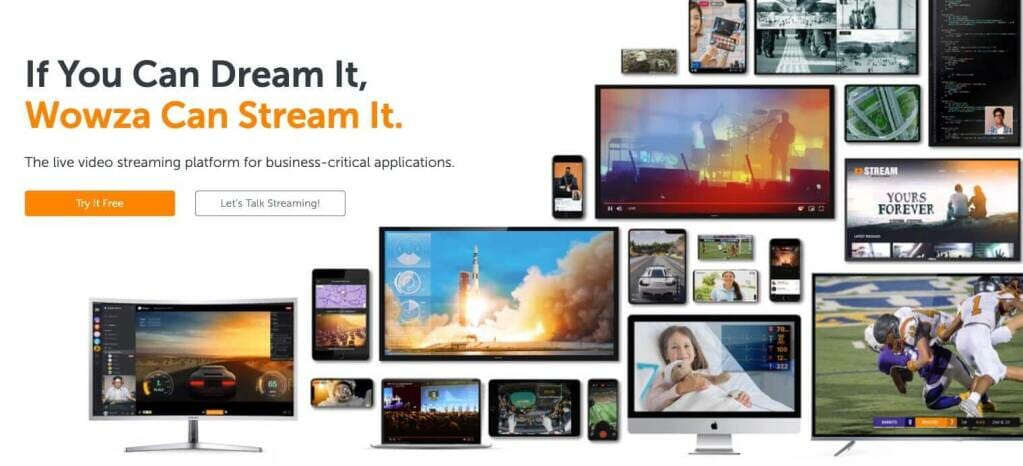 Wowza is one of the oldest online video streaming platforms, and it offers both live streaming and VOD hosting. 
The company provides a variety of budget-friendly and more expensive options, and the platform is well-known for its exceptional security features.
4. Kaltura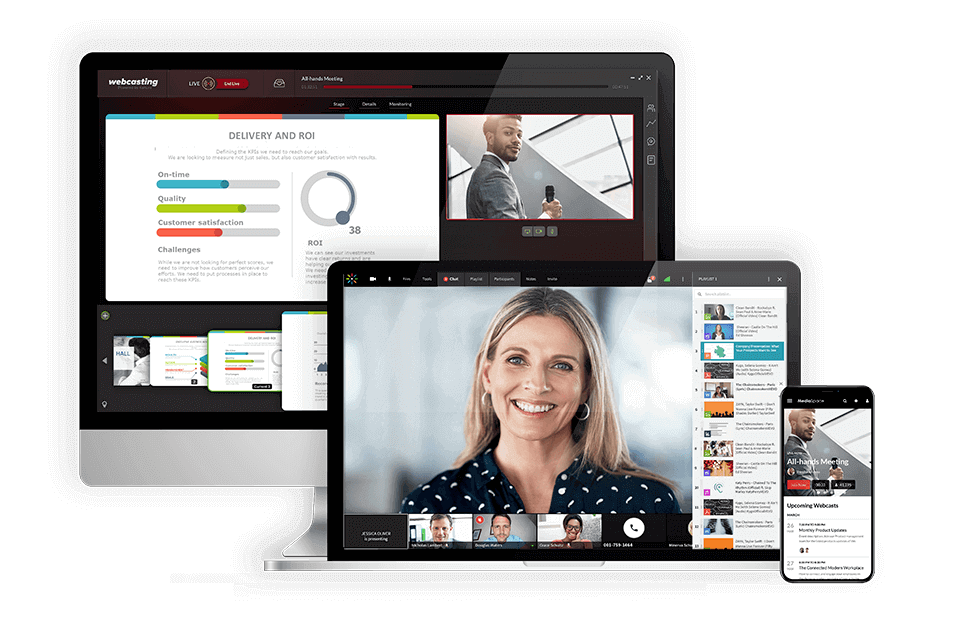 Kaltura is marketed toward large enterprises, with real-time, live, and VOD streaming options.
It's slate of features and scaleable user numbers make it suitable for large enterprises and those content producers with large audiences.
5. IBM Cloud Video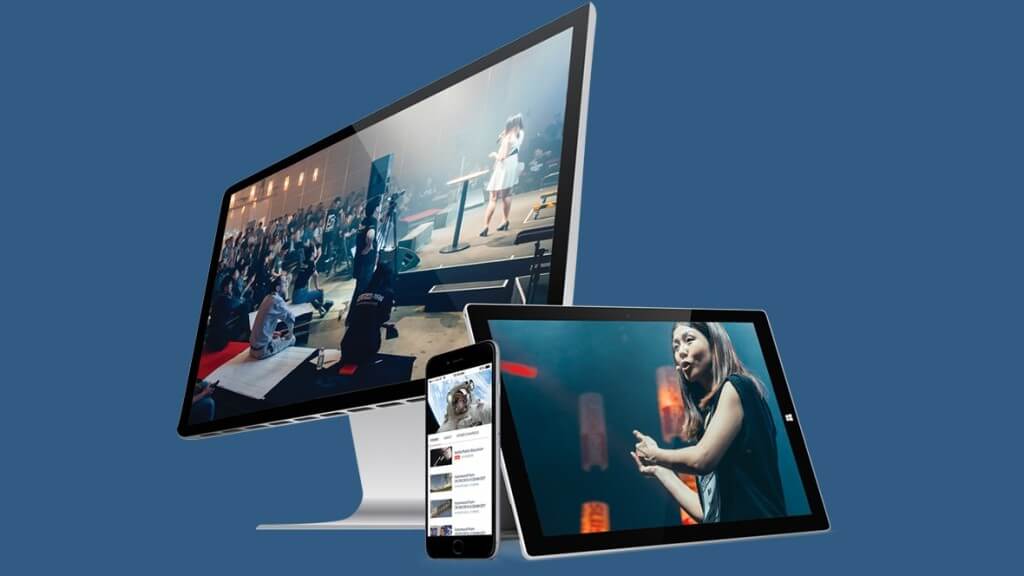 Once known as UStream, IBM Cloud Video is considered a reliable option for live streaming and VOD content.
It is among the more expensive options on the market, boasting a wide range of professional features suited for professional broadcasters and large organizations.
Conclusion
For many brands, distributing their content isn't a matter of choosing either live streaming or VOD; instead, they know they need a mixture of the two models to give their audiences the best access to the content they create. When electing to offer both live streaming and VOD content, finding a platform that integrates both options seamlessly is key to giving users the best experience and saving you time, money, and frustration.
Unified content streaming platforms such as Dacast — which won Best Small/Medium Business Platform at the 2019 Streaming Media Readers' Choice Awards — offer brands the best of both worlds without having to utilize two separate platforms for distribution.
To learn more about how Dacast can help you reach your live streaming and VOD goals, try it free for 30 days. There's no long-term contract to sign and no high start-up fees to pay, and you won't be required to give us your credit card number to get started.