Over the past decade, digital technology has expanded the reach of information worldwide. However, it has also exposed all of us to more online vulnerabilities. By 2021, cybercrime damages are forecasted to reach $6 trillion annually. 
In order to avoid becoming part of this statistic, it is important that you choose a streaming solution that provides professional-grade privacy and security features.
Today, we'll be focusing on important security considerations for broadcasting private live streams. We'll review the 7 best live streaming solutions that deliver the tools and functions you need to maintain privacy and security.
Table of Contents
What is a Private Live Stream?

Essential Features for Privacy and Security

Which Platform is Best for Streaming?

Top 7 Live Streaming Solutions for Private Live Streams

Conclusion
What is a Private Live Stream?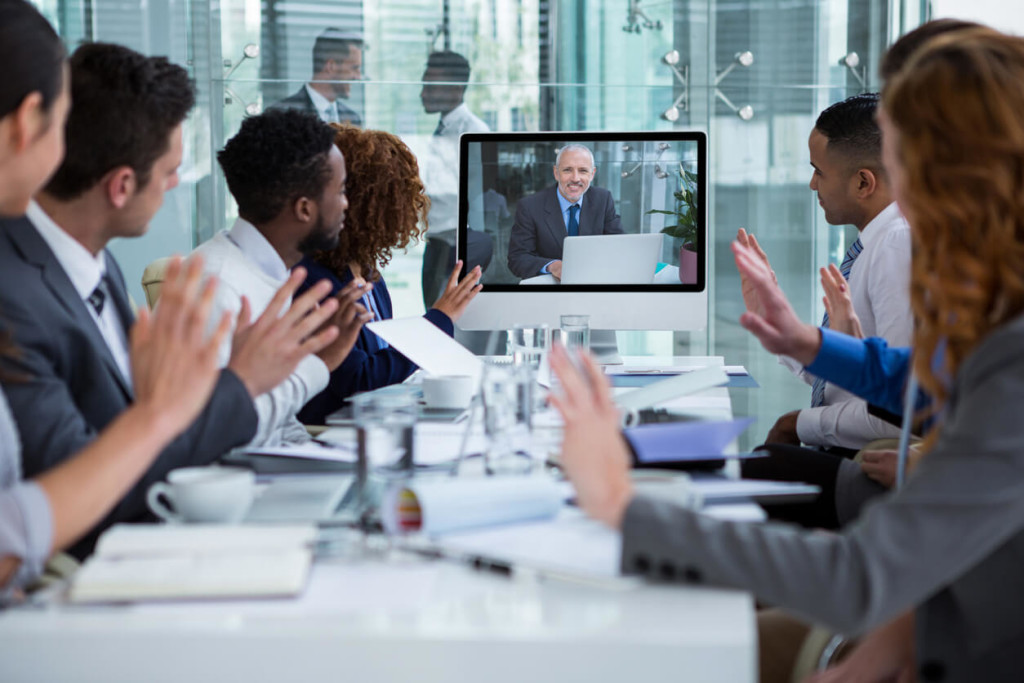 Live streams have a multitude of purposes in the world of business video hosting. You could stream webinars, conferences, training sessions, and even to multiple platforms simultaneously.
While sometimes broadcasters stream with the goal of reaching large audiences, that is not always the case. Some live streaming events are meant to be private.
Which broadcasts are public and private is to be determined by the broadcaster. Typically, private streams would be those intended for internal use. Public streams would be those intended for an audience that goes beyond your company or authorized viewers.
Essential Features for Privacy and Security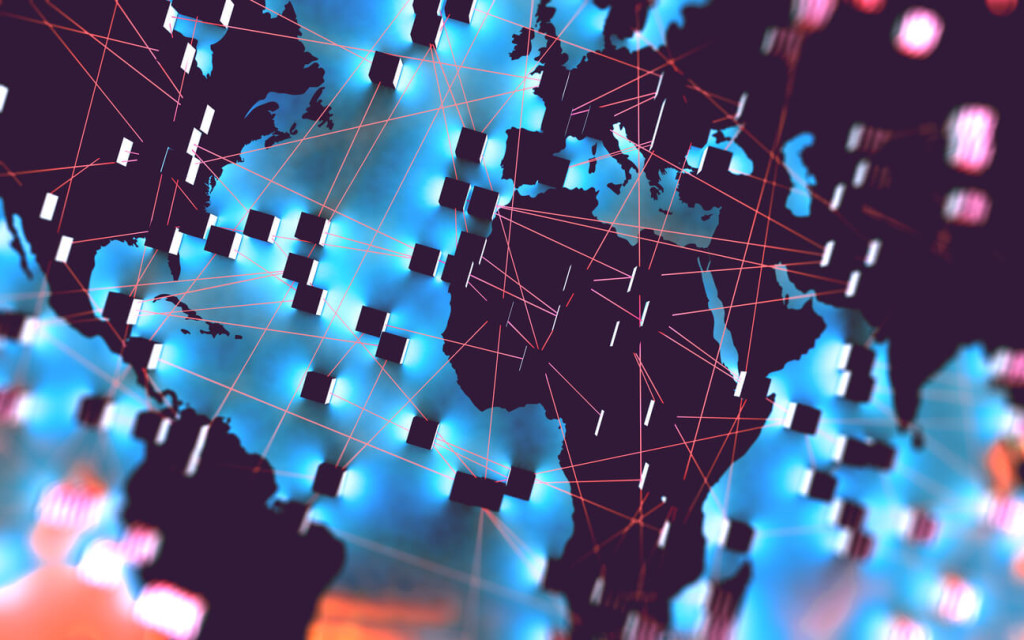 When broadcasting webinars, conferences, corporate events, or any other private material, you need the right tools to keep your content private. 
Three key security features for private live stream events include password protection, geographic and referrer restrictions, and payment security.
1. Password Protection
Password protection is one of the most basic forms of security for private live streaming. 
This feature allows the broadcaster to set a password. Any viewers who attempt to access the stream will have to enter the password as prompted in order to have access. This is an ideal solution for smaller events among trusted individuals or groups.
Many live streaming solutions come with password protection features.
2. Geographic and Referrer Restrictions
Beyond password protection, there are more complex security tools available, such as restrictions. As the name implies, restrictions allow broadcasters to restrict who can access your content. Also, you can set these restrictions based on a variety of factors.
There are two types of restrictions in common use. Geographic restrictions allow you to restrict who can access your online video via IP address. Unless someone is using a VPN, IP corresponds to geographic location. 
This tool works by "whitelisting" countries from which your audience can view your content. That way, you can bypass hackers or unauthorized people who reside in other countries.
The second type is referrer restrictions. A referrer describes the website from which a visitor came before accessing your video content. 
Thus, a referrer restriction allows you to only allow users who came from pages on your domain (for example, https://dacast.com/*). The asterisk (*) symbol indicates that any page on your site is acceptable for users. 
This restriction effectively prevents users from illegally embedding your stream on another site. And if even the embed does work, the video won't play.
3. Payment Security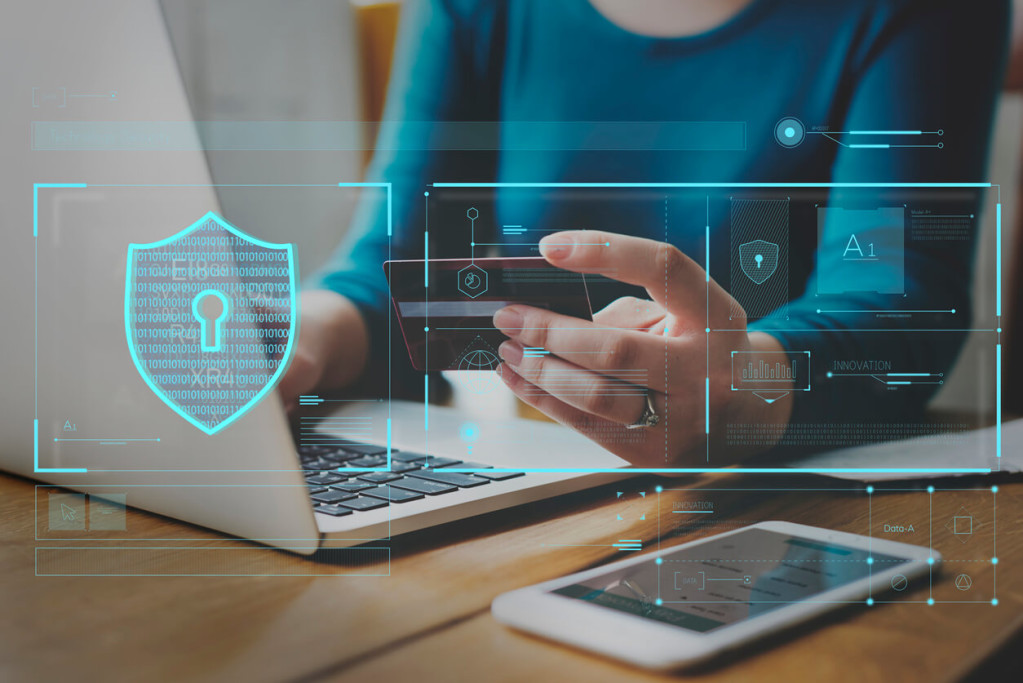 Another great way to keep content secure is to require viewers to pay for access. It also provides a revenue stream for your live broadcasts. However, when money is involved, payment security becomes exponentially more important.
Luckily, online payment systems are now stronger than ever. For example, a tokenized security system can support these authorization schemes. This prevents anyone without prior authorization from accessing your stream. 
Note: make sure the live streaming solutions you choose to use SSL encryption for payment information.
Which Platform is Best for Streaming?
Now that you know what sort of security features you're looking for, let's compare seven top live streaming solutions for private streaming. All seven services are long-standing, robust competitors that offer a variety of compelling features. As you know, however, different users have different needs. By taking a closer look at each of these live streaming solutions, you can make an informed decision about the right OVP for you.
Top 7 Live Streaming Solutions for Private Live Streams
Most professional live streaming solution platforms update their features and pricing regularly. We have updated this post to reflect the most recent information as of November 2020.
1. IBM Cloud Video (formerly UStream)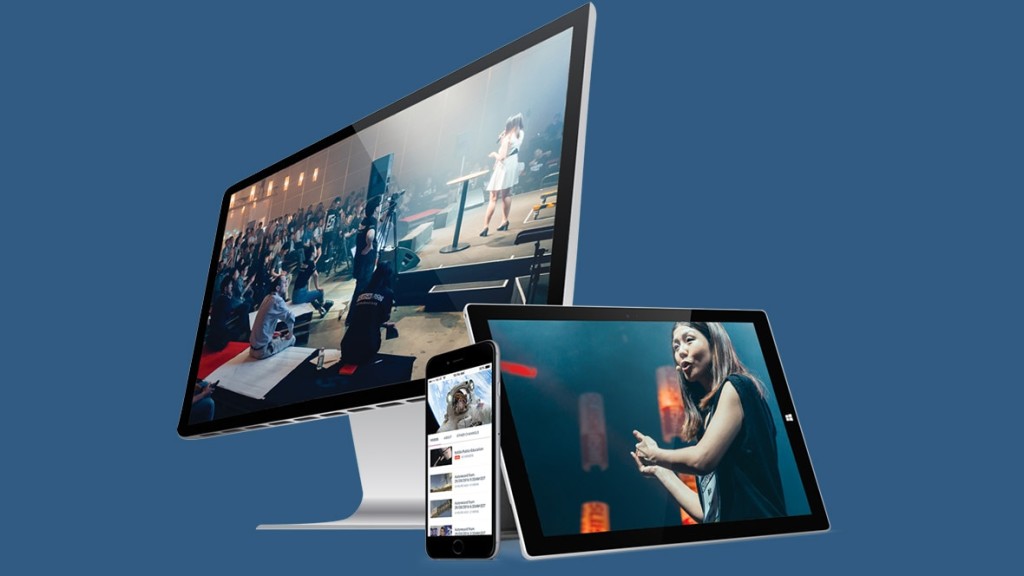 IBM Cloud Video (formerly UStream) is a long time player in the video broadcasting game, It was founded over a decade ago with the purpose of connecting military personnel overseas with loved ones back home. IBM acquired UStream in 2016.
Basic Functionality
IBM Live Video is primarily a live streaming company, but it also has VOD capabilities. This OVP offers three main packages: free, paid, and enterprise. Most of the features are available with paid packages, but the enterprise packages are all-inclusive.
Key Features
One of the most notable features of IBM Cloud Video is its unique CDN that is built into the enterprise plan. They also have a unique customer support structure. Lowe level packages have access to a self-help forum while enterprise packages have award-worthy customer support.
Detailed Features
Video marketing

Live streaming and live event coverage

Enterprise video streaming

Video distribution and workflow

OTT video management

Monetization capabilities
Pros
Well known and reliable

Perfect for large enterprises

Adequate customer support (for most inclusive packages)

Free version available

Hong Kong (China) video hosting
Cons
Limited access in free version

Insufficient closed captioning support
Pricing
Most basic packages are free. Paid packages range from $99 to $999 per month. Enterprise packages are the best way to go for the widest range of features.
2. Vimeo (formerly Livestream)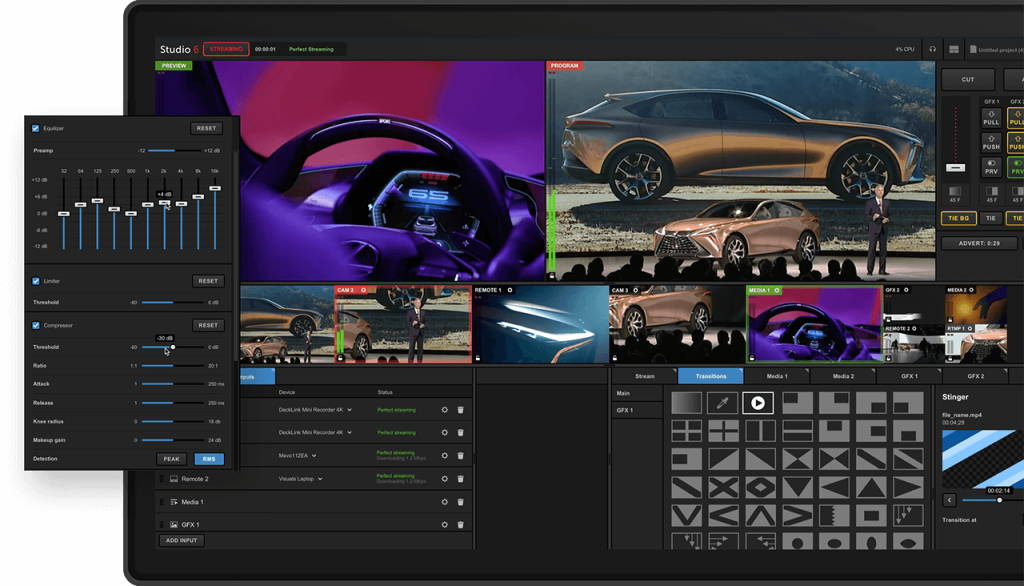 Vimeo is one of the largest streaming solutions on the market, and it has been around since 2007. Vimeo's acquisition of Livestream in 2017 has allowed the platform to expand the service from only VOD to both VOD and live streaming services even though Livestream pricing plans are different.
This platform streams over 10 million events annually. This is delivered by a combined effort of hardware, software, and cloud services.
When it comes to privacy and security, Vimeo is well equipped with all the right features.
Basic Functionality
Vimeo is both live streaming and video hosting platform. This service provides tech support via email for its users. Live support comes with Premium and Vimeo OTT custom plans.
Key Features
Vimeo uses a collection of hardware and software to bring the platform to life. This program integrates smoothly with a variety of powerful services. 
Detailed Features
Video management platform

Insightful analytics

High-quality streaming capabilities

Great storage capacity

Privacy and security controls
Pros
No limitations on the number of events and viewers

No advertisements

Visually appealing portal

Powerful analytics

Pay-per-view option
Cons
Lower traffic than other platforms

No China video delivery
Pricing
Vimeo offers four main pricing plans.
Their Plus plan is the most basic option available, and it starts at $7/month. It includes basic features, such as player customization and social distribution.
The Pro and Business plans are both middle-of-the-road in terms of pricing and features. They are $20/month and $50/month, respectively.
Their Premium plan starts at $75/month. It includes both live streaming and VOD services. This plan is the way to go for professional broadcasting.
Additionally, they offer a custom-priced Enterprise plan that includes white-label service, monetization, and video APIs. It also includes branding control and added security features.
3. JW Player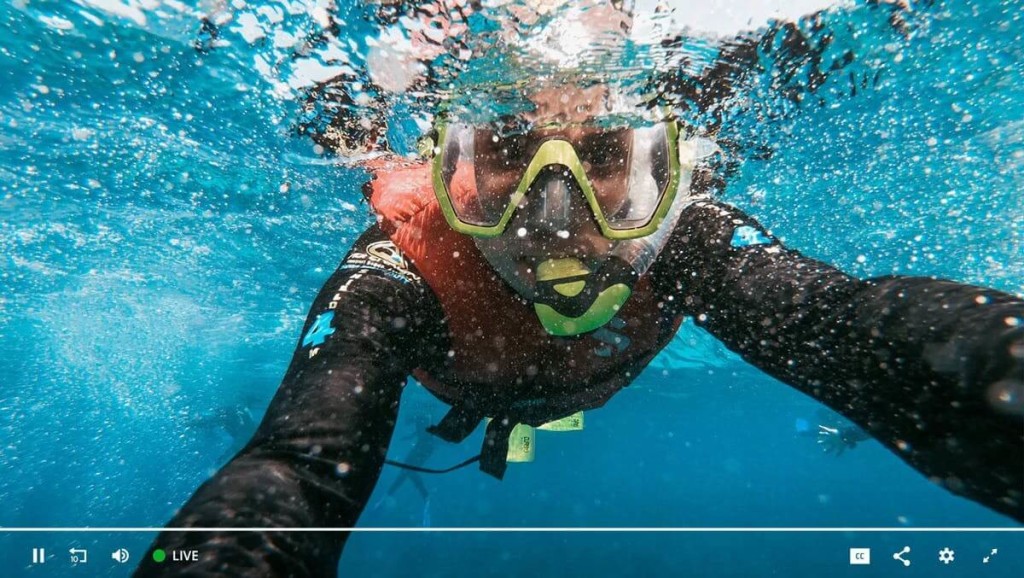 JW Player originated in 2005. It was originally a part of the open-source code that eventually contributed to the original YouTube video player.
JW Player was originally known for its HTML5 video player for VOD platforms. In recent years, JW expanded its platform to include live streaming capabilities.
Basic Functionality
One of the most valuable aspects of JW Player is that it supports MPEG-DASH playback, CSS skinning, DRM, and other advanced features that other OVPs do not have. 
However, if security and privacy controls are important to you, JW Player is not the way to go as users have reported privacy limitations.
Key Features
In terms of JW Live, the platform supports HLS adaptive live streaming, multi-bitrate transcoding, simulcast to FB Live, and real-time analytics. The service advertises itself as simple-to-use with a four-step process for beginning a live stream. Overall, JW Live is designed for users with a large budget and/or a large business enterprise.
Detailed Features
Multi-bitrate and adaptive streaming features

Global content delivery

Tech support with most inclusive plans

Video API access

DRM with Enterprise Plans

Monetization
Pros
Great video player

Simple platform

Good advertising tools

Monetization features
Cons
Limitations on live streaming

Only ad-based monetization

No China video delivery

Limited security features
Pricing
JW Player has a variety of pricing plans including a Starter plan and an Enterprise plan. The Starter plans are $5/month and Enterprise plans are custom priced.
This platform also offers a Developer plan which you can try for free for one month.
4. Wowza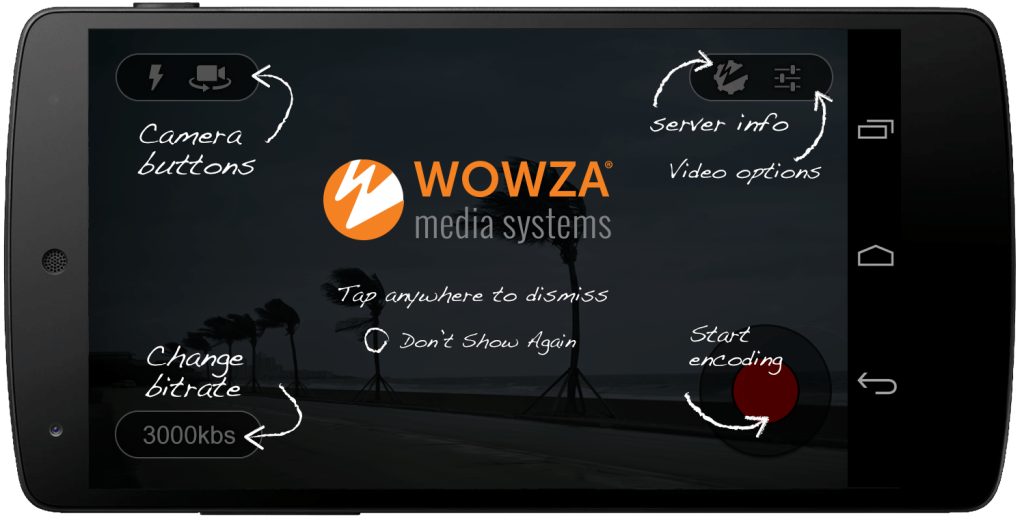 Wowza was founded in 2005 as a bootstrap start-up. It offers live and on-demand live streaming. It is known for its cost-effective solutions. Wowza is also known for its top-notch security features.
Basic Functionality
Wowza has four main packages with a wide range of features and capabilities. Plans range from $49/month to $999/month.
Key Features
Wowza is geared mostly towards developers, event producers, and technical entrepreneurs. It is a bit more technical than the other competing platforms.
Detailed Features
High-def streaming (up to 4K)

Powerful security and privacy features

Access to APIs
Pros
Top-of-the-line security

Nearly universally supported on different devices

Live streaming

China video delivery
Cons
No simulcasting

No monetization features

Only single camera feeds

No analytics

No event scheduling
Pricing
Wowza Streaming Cloud offers four distinct pricing plans and services: 
Live Event Plan starting at $49/month

Standard Plan starting at $199/month

Plus Plan starting at $499/month

Premier Plan starting at $999/month
Each of these plans includes white-label and multi-bitrate streaming in addition to a slew of other unique features.
5. Dacast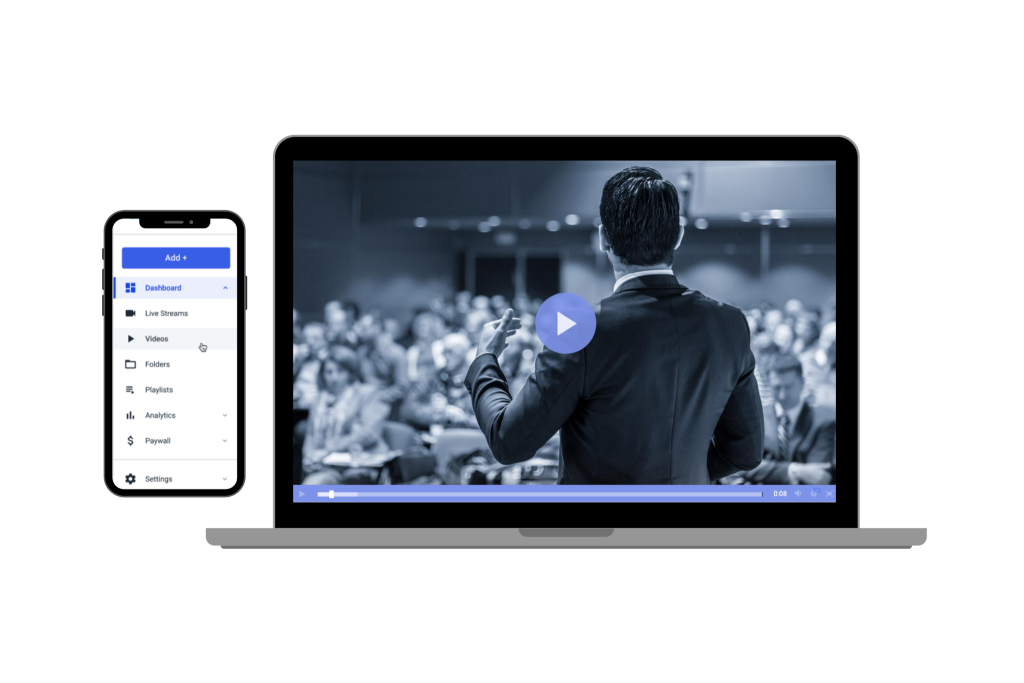 Dacast is one of the leading online video platforms with a full-featured, self-service solution for live streaming and video hosting. 
Dacast's acquisition of vzaar, a video hosting, and distribution platform, has made our platform even more powerful and useful to broadcasters.
When it comes to security and privacy controls, Dacast gets an A+. This streaming platform makes broadcasting private live streams a breeze.
Basic Functionality
Dacast is known for its easy-to-use platform and white-label video players. Brand new broadcasters can create a live channel and start streaming in minutes.
Key Features
Dacast offers high-end features with competitive pricing plans. These include ad-free broadcasting, white-label service, and top-notch CDN delivery.
It is also one of the few streaming solutions of its caliber that offer video delivery to China.
Detailed Features
Secure, global content delivery, including industry-best video hosting
24/7 tech support with all plans, including email and live chat
Video security features, including password protection and encryption
Player API access for 3rd party player integration
Annual transcoding data included
Real-time video analytics
Ad-free streaming
Pros
Cons
Requires a bit of a learning curve
Pricing
Streaming solutions with Dacast come at three levels. The Starter plan is ideal for newcomers with 100 GB of bandwidth, 50 GB of storage, at just $39 per month billed annually.
However, business users will likely want to use popular Event or Scale plans. The Event plan (ideal for organizations that stream events once, or occasionally, or on an irregular schedule) includes 6 TB of bandwidth upfront with 50 GB of storage for $63 per month billed annually.
The Scale plan includes 24 TB of bandwidth per year with 1 TB of storage for $188 per month billed annually. These premium pricing plans add phone support, monetization paywall, M3u8 links for live channels, ads insertion, and white-label Cnames. Additional bandwidth is available upon request for monthly plans. Read more here about Dacast's live streaming pricing plans.
You can access this bandwidth for up to one year after purchase, making it an economical option for occasional event streamers.
For more details, you can check out this third-party review of several streaming platforms, including Dacast.
6. Brightcove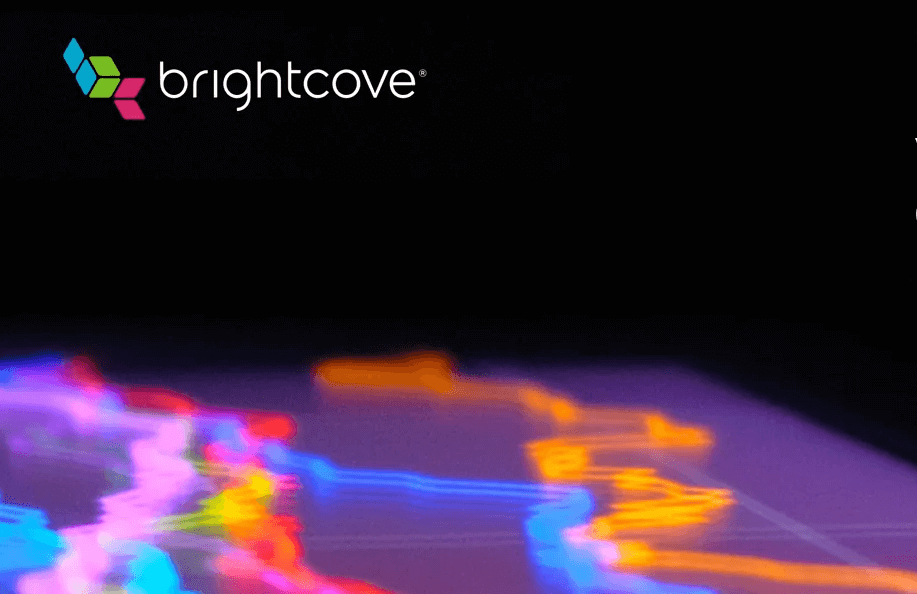 Founded way back in 2004, Brightcove is among the oldest OVPs still standing. Brightcove live streaming offers cloud encoding and VOD hosting.
Last year, Brightcove acquired Ooyala, which is known for its cloud video technology. Unfortunately, Ooyala will be phased out soon.
Brightcove's custom plans have phenomenal security features, but its more basic plan does not.
Basic Functionality
Brightcove provides a few different services. These include Video Cloud hosting, a video player, server-side ad insertion, video streaming capabilities, OTT streaming tools, cloud transcoding, and tools for monetization.
Key Features
Brightcove is most well-known for its powerful analytics. Paired with their video marketing tools the analytics system is insanely valuable for business owners.
Detailed Features
Global content delivery

Multi-bitrate and adaptive streaming

Basic tech support

Limited API access

Limited security features

Limited monetization options

Best for clients with large budgets 
Pros
Powerful analytics

Custom video portals

Useful CRM integrations
Cons
Very expensive

Monetization limitations

Limited live streaming capabilities

Limited security tools

No China video delivery
Pricing
Brightcove offers two pricing plans: $499/month and custom-priced packages.
Brightcove allows you to try their platform for one month for free before you make this hefty investment.
7. Kaltura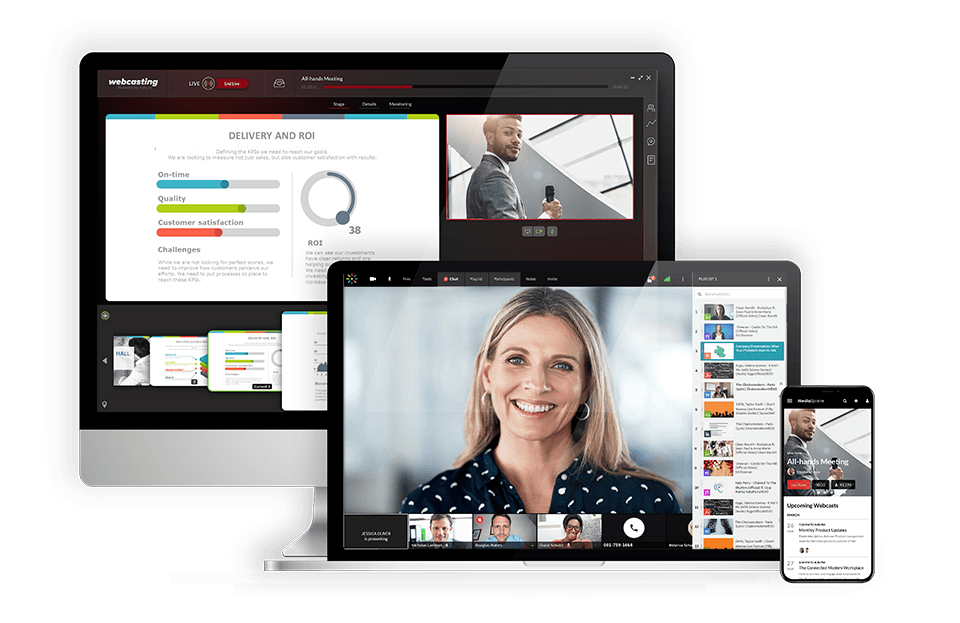 Kaltura is one of the leaders in the educational live streaming space. It was originally a platform that was geared towards meeting the needs of educational institutions, but now it serves organizations in a number of realms. Kaltura has a broad range of security features.
Basic Functionality
The Kaltura platform is a cloud-based video hosting and distribution service. It has both VOD and live streaming capabilities.
Kaltura is considered an "open-source" platform as opposed to a traditional self-hosting platform.
Key Features
Kaltura is known for its compatibility with countless add-ons and integrations. Its complexity has its perks for veteran broadcasters, but it is very tricky for those who are new to the scene.
Detailed Features
Multi-bitrate and adaptive streaming options 

Bring your own CDN capabilities

Top-notch security

Ticket-based tech support 

API access

Monetization capabilities
Pros
Unlimited integration options 

Many monetization options

Powerful security features
Cons
Limited customer support

Overly complex

Too advanced for new streamers

No China video delivery
Pricing
Kaltura has a "pay-for-what-you-use" pricing model. They do not have pricing information on their site.
How Can I Stream Live Video Over the Internet for Free?
If none of these powerful OVPs seem like they will work for you due to budget constraints or other reasons, there are free live streaming options.
The four most popular free streaming platforms are Facebook Live, Periscope, Twitch, and YouTube. The only benefits of these platforms are that they are free and they are well known.
Unfortunately, free streaming platforms come with loads of limitations. When you broadcast on a free platform, you have limited rights to the content. It isn't really yours. The platform has more control than you'd think.
Monetization options become very limited, and privacy controls are not phenomenal. 
Platforms like YouTube control what music can or cannot be used in your video. They also give you time limitations on your content.
These platforms are generally easy to use, but they are quite restrictive.
Conclusion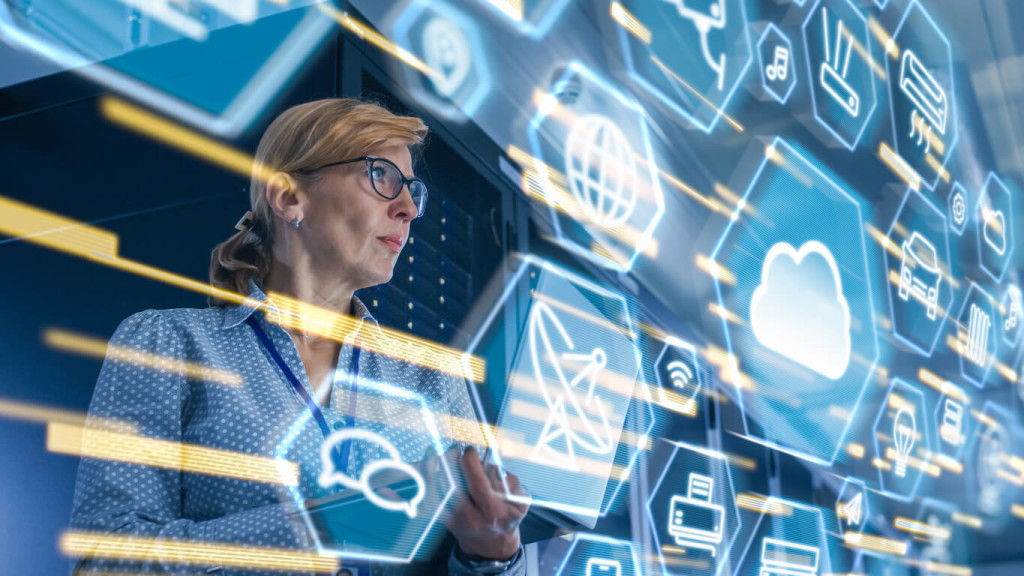 Security and privacy control are very important if you want to control who has access to your content. This makes streaming private events possible.
We hope that choosing the best streaming solution will be easy for you, especially since we've laid out all of the features, prices, and security capabilities of all of the leading OVPs.
If you are interested in trying a live streaming online video platform with the highest grade security and dozens of other phenomenal features, we encourage you to take advantage of Dacast's 30-day risk-free trial.
For exclusive offers and regular live streaming tips, you're also welcome to join our LinkedIn group. We'd love to connect with you! And feel free to contact our team with specific questions; we're here to help!
Lastly, do you have further questions, thoughts, or feedback about this article? If you do, we'd love to hear from you in the comments below, and we will get back to you.
Thanks for reading, and good luck with your events.