In a perfect world, every event that you live streamed would take place inside a warm building with fast, reliable internet access. Unfortunately, that's not the reality. In fact, live streaming often requires streaming outdoor events, which present a unique set of challenges, opportunities, and requirements.
At the same time, outdoor events are also exciting, important, and lucrative to cover. For example, sports, parades, rallies, and more all take place under the sun (or rain, snow, etc). Often, you don't have a choice about the weather. You just have to go where the action is.
In this blog post, we'll discuss the requirements for streaming outdoor events. We'll also cover how to secure a reliable internet connection for outdoor streaming, as well some equipment logistics. Finally, we'll share some best practices for making sure that your stream is successful. Let's get started.
How to Get a Fast, Reliable Internet Connection Anywhere
When you want to broadcast live events of any sort, a fast and reliable internet connection is required. I generally recommend an upload speed of no less than 2-5 Mbps (Megabits per second) for live streaming. You can measure the speed of your current connection at www.testmy.net.
Keeping these speed limitations in mind, there are four main options for getting online and live streaming outdoor events. Let's examine them each one by one.
1. Run an Ethernet Cable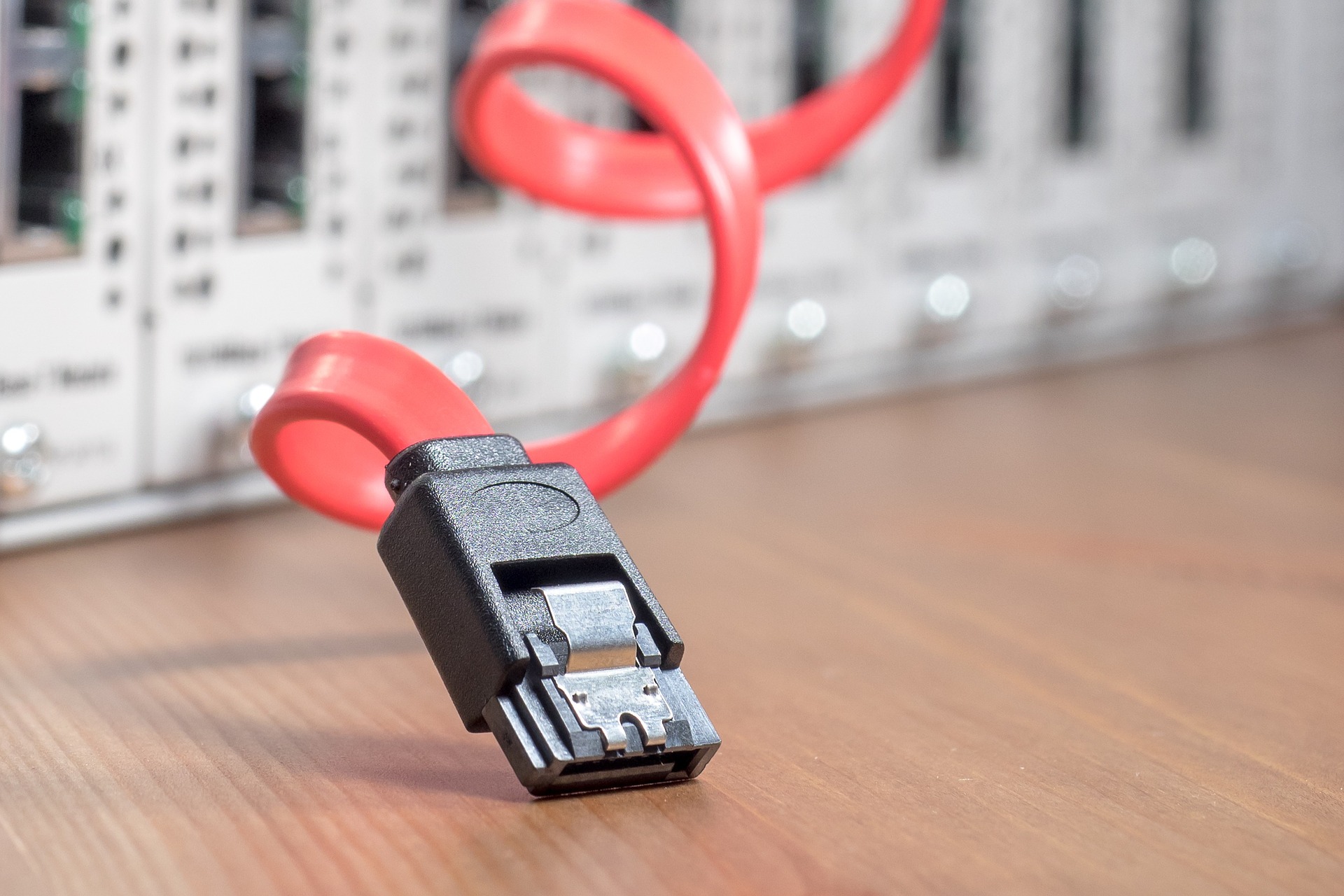 If there is a nearby business or institution with a fast internet connection, you may be able to use their network to stream live video content. Since a hardwired connection will always be faster and more reliable than Wi-Fi (and thus, better for live streaming), this is a great option. It's also cheap and easy to set up.
However, this approach isn't practical in most locations. Why? The maximum distance that you can run an Ethernet cable is around 300 feet.
2. Use a Cell Phone or Mobile Hot-Spot
In many cities and urban areas, 4G LTE networks are fast enough for use in live streaming. A cell phone or mobile hot spot is cheap, easy to set up, and probably already in your possession. You can't beat this option for simplicity and ease of use.
However, the main drawback here is reliability. For example, can your cell phone's battery last for a continuous 6-hour broadcast? (Consider a power brick.) Relatedly, the event that you're broadcasting live will likely attract a crowd. If those people also all use their cellphones, the local cell network may become congested and slow down.
There are other concerns too. A simple one is bandwidth: live streaming can rapidly suck it up. As a result, overage charges (or worse yet, bandwidth throttling in the middle of your live event) can cause issues.
3. "Cellular Bonding"
One way to overcome the issues of cell network congestion would be to combine multiple cell provider networks into one superfast internet connection. This is called cellular bonding. Unless you're renting a satellite truck, cellular bonding is the most reliable, professional method for streaming outdoor events.
Cellular bonding combines the speeds of multiple networks—including 2.5G, 3G, 4G LTE, and Wi-Fi—into a single fast and reliable internet connection for broadcast purposes. This creates a reliable, redundant internet connection that should provide broadcast quality speeds even during major public events. These systems are used by many television stations for live broadcasting.
If you really need the highest quality and reliability, or need to broadcast in locations where cell networks simply don't exist, the best way is through a satellite linkage. This is the nuclear option: it's expensive and probably overkill, but it will get the job done.
Equipment for Outdoor Streaming
Live streaming outdoor events requires the same basic equipment as any other live stream. In a previous article, we wrote a comprehensive introduction to mobile video gear before. To recap, here's a quick overview. Essential outdoor live streaming equipment includes:
Camera(s)
Microphone(s)
Encoding software or hardware
Mixing/production setup (optional, or can be located off-site)
In an outdoor setting, you're likely to use a mobile on-camera hardware encoder, such as these by Mushroom Networks or Teradek. These devices will usually use an H.264 encoder to compress your video footage in real time. Some cellular bonding devices can transit directly to your CDN with not need for another server. You can also configure these devices to transmit directly to your studio. At that location, it can be mixed with other footage and inserted into an ongoing broadcast.
On-camera hardware encoders that include cellular bonding require external USB modems from cellular providers. These are purchased separately and then plugged into your encoder to provide it with reliable internet connectivity. The basic idea is to purchase a USB modem from each major cellular provider in your area. This will help you avoid dead spots. You'll also need a data plan for each one. Often this means at least 4 data plan subscriptions, but sometimes as many as 8 are needed for the highest quality broadcasts.
Wind, Water, and Power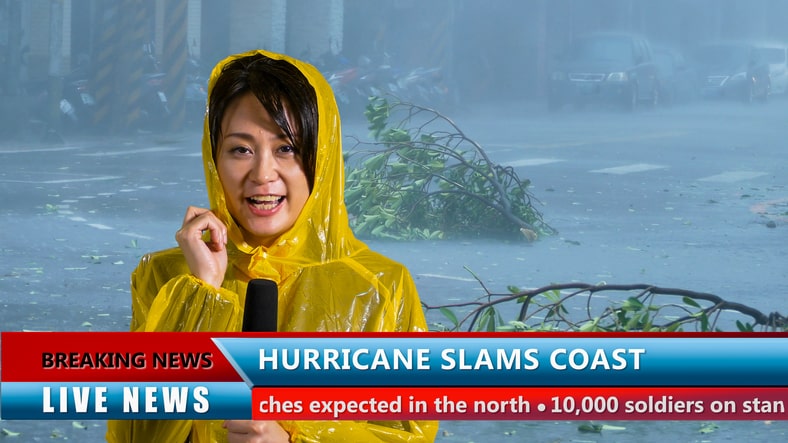 Though bandwidth is the main issue for outdoor events, it's not the only challenging factor. The second major consideration is weather. Wind can play havoc with audio recording, so any outdoor audio recording should include the morbidly named "dead kitties" (or windscreens) on all microphones.
Rain and other precipitation is also a major concern. B&H Photo Video stocks a wide range of rain covers for different types of cameras and other recording equipment. Make sure to use weather-resistant cabling for outdoor broadcasts.
Another major logistical challenge to outdoor recording is power, since you may not have access to electrical outlets. The solution here is batteries: lots and lots of batteries. For continuous live streaming, you may need a battery system that allows "hot swapping" without interrupting the stream.
Encoder Settings for Outdoor Streaming
Your encoder settings for outdoor streaming will largely depend on the final destination for your broadcast. But we can make a few general recommendations for users on the Dacast platform:
Video codec: h.264 or x264
Audio codec: AAC or AAC-LC
Video resolution: your choice
Video bitrate: see detailed recommendations here.
VBR: Variable Bitrate
Frames per second: 30 is standard, but 24, 25, 50, and 60 are also common.
Keyframe interval: 2 seconds
Conclusion
Outdoor event recording can be a challenge, but the results are worthwhile. As we mention above, live outdoor events are some of the most exciting and important to cover. With the tips we've covered in this article, you should be able to pull off an outdoor live stream without too much trouble. Luckily, the technology of outdoor live streaming has come a long way.
Do you need an online video platform for hosting and live stream delivery? The Dacast platform is here to help! Dacast includes CDN-delivered live streaming and VOD hosting, video monetization, analytics, and more—all at affordable prices. Plus, we offer a 30-day free trial, with no credit card required. You can set up an account and start streaming live in a matter of minutes! Click this button to sign up for the free trial and start streaming today.
If you have special concerns about outdoor live streaming, feel free to
contact
our team directly to discuss your needs. We're here to help, and would love to walk you through any problems or concerns!
For more regular tips on live streaming, as well as exclusive offers, you can join our 
LinkedIn group
. Thanks for reading, and best of luck with your live streaming endeavors.