With the growth of professional broadcasting, the demand for high-quality cameras is greater than ever.
One of the most modern types of cameras with the highest quality is 4K cameras.
This post will review the top five best 4K cameras for live streaming. There are a lot of 4K cameras on the market, but not all of them are suitable to stream live video. We've chosen our selection in six categories, so there's a camera here for everyone.
This post has been updated to reflect the best 4K cameras available in September 2020.
Table of Contents
What is a 4K Streaming Camera?

Best 4K Cameras for Streaming

Webcam: Logitech Brio Ultra HD

Entry-Level: Panasonic HC-VX981K

Action Camera: GoPro HERO8 Black

DSLR: Sony Alpha a7 III

Professional SDI Camera: Panasonic AG-CX350

PTZ (Pan-Tilt-Zoom): Panasonic AW-UE150K

Recommended Encoder Settings for 4K Live Streaming

Conclusion
What is a 4K Streaming Camera?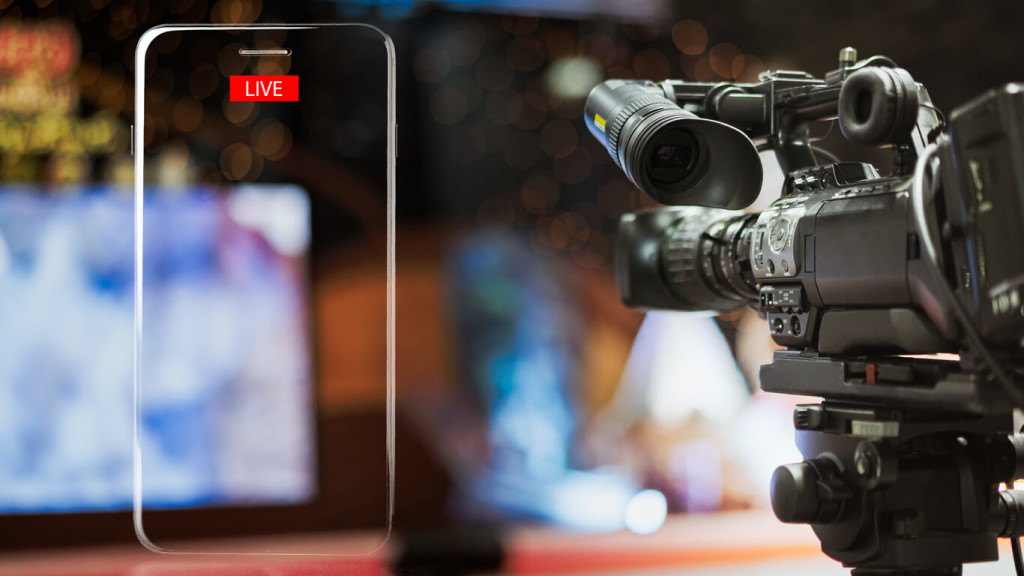 A 4K camera is one of the most recently perfected capturing technologies in the world of videography and broadcasting. The "4K" stands for 4000 which is the maximum resolution these cameras can capture.
4K cameras can produce television-quality broadcasts. There is a wide variety of cameras that fall into this category which means there are tons of options for every need.
As we mentioned, the growing broadcasting industry comes with the need for reliable, high-quality cameras. Due to this demand, we expect to see an explosion of 4K live streaming soon. 
In addition to this demand, there are a few reasons we expect to see an explosion of 4K live streaming soon. The two biggest reasons are AV1 and 5G. 
AV1 is a new free video codec that aims to resolve the licensing issues of HEVC. AV1 is progressing towards being production-ready and will provide the best alternative to H.264 and HEVC in the near future.
The second factor that makes 4K live streaming ready to shine is the rise of 5G internet. The coming 5G cellular networks will provide speeds roughly 100 times faster than the best available 4G LTE networks. And they're already rolling out to consumers.
Best 4K Cameras for Streaming
Looking at the best 4K cameras is challenging. How should we define "best?" Does "best" mean maximum quality, without considering cost? Best for what kind of live streaming?
Our approach is to look at the top 4K camera in different categories that will meet most people's needs. In other words, we're looking for the best average fit. By breaking this up into categories, we can meet a lot of different needs. 
We're going to look at the best 4K cameras for live streaming in the following categories:
Webcam

Entry-level

Action camera

DSLR

Professional SDI camera

PTZ camera
The first item on our agenda is the Logitech Brio Ultra HD.
Webcam: Logitech Brio Ultra HD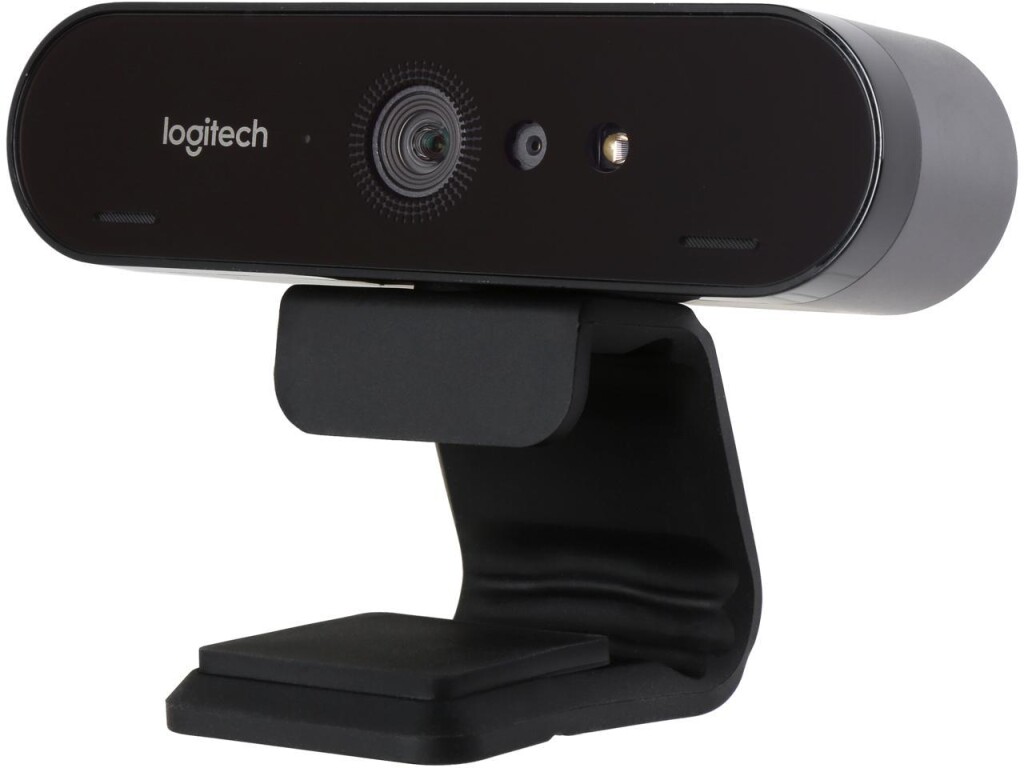 Since social distancing has become important, many presenters have been forced to move live events online in a matter of days or weeks. 
Seminars, conferences, graduations, sports drafts, and other events have been live streamed over the past few months, and speakers have been forced to tune in from the comfort of their home offices.
While these people may be professionals in their own industries, setting up a professional camera for live streaming may be difficult. Using a webcam is far more manageable and affordable in these scenarios.
The best 4K webcam for live streaming is the Logitech Brio Ultra HD. This camera is $199 and has everything beginner broadcasters need for a professional-grade stream.
Here are a few of its top features.
4K Ultra HD video calling (up to 4096 x 2160 pixels @ 30 fps)

5x zoom in Full HD

Autofocus

Lighting support

Pan, tilt and zoom support

Built-in microphones

Privacy shutter

Clip and tripod mounting options

Supports USB 2.0 Type-A and USB 3.0 Type A and C connections

Custom carrying case 
Entry-Level: Panasonic HC-VX981K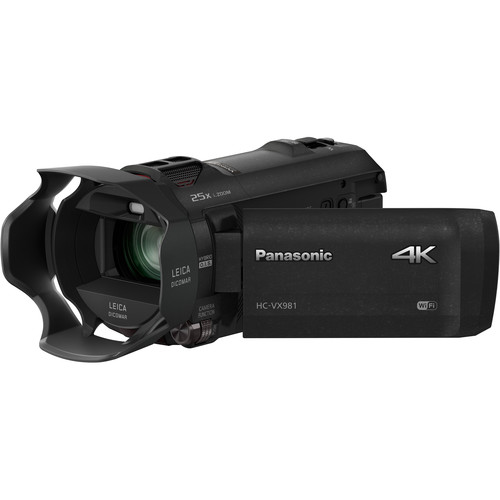 The best-selling entry-level 4K camera on B&H Photo Video is the Panasonic HC-VX981K 4K Ultra HD Camcorder. 
Currently priced at $797.99, this camera averages 4.5 stars from a couple of dozen reviews. It features a Leica Dicomar lens with a 20x optical zoom. In 35mm equivalent, the lens reaches 30.8mm on the wide end and will zoom in to more than 600mm.
Some features of this camera include:
1/2.3″ MOS, backside-illuminated 18.91-megapixel sensor

Built-in 5-axis image stabilization

HDR (High Dynamic Range) recording mode

WiFi

Records to SD cards

Supports 49mm filters

Micro-HDMI video out

Support for external mic via 3.5mm jack
Check out some sample footage from this camera.
Action Camera: GoPro HERO8 Black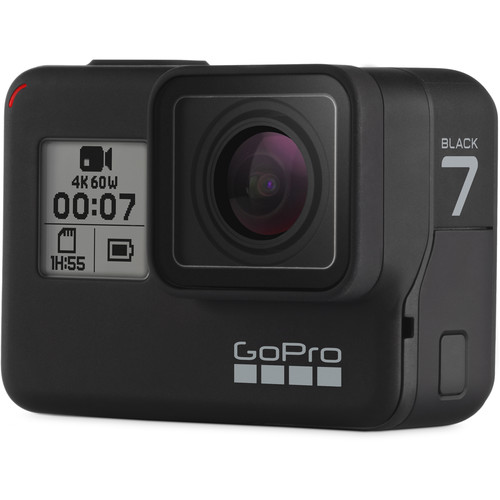 An action camera is small, durable, and ready for sports and hard use. They tend to be easily portable and record surprisingly good quality video. 
Action cameras are incredibly useful whether you're broadcasting from a studio, mounting a camera on a drone, or on a mountainside. They allow you to get shots that would simply be impossible with a full-size camera.
The best 4K camera for live streaming in this category is the GoPro HERO8 Black ($349.99). No surprise—they've been a leader in this market for a decade.
The HERO8 includes a lot of great features such as the following:
12 mp

4K video at up to 60 fps

1080p Live Streaming

Built-in image stabilization (digital)

Waterproof to 33ft.

Touchscreen and voice controls

Customizable ISO and other manual settings

Preview via a free smartphone app

Type D Micro-HDMI output

Supports external microphone via 3.5mm jack
DSLR: Sony Alpha a7 III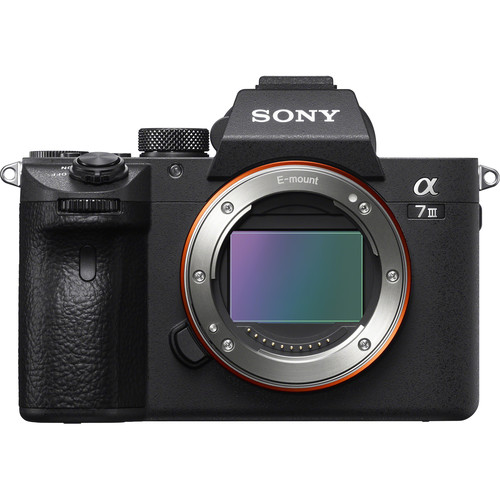 Choosing a DSLR live streaming camera for live streaming makes sense for some users. If you have to use unusual lenses, or already have a great lens collection, it can be a good option. 
A DSLR camera is good for users that prioritize still photography, but you want to be able to do 4K live streaming on the side. Either way, a DSLR is a great choice.
The best 4K camera with a DSLR form-factor is actually not a DSLR. It's the Sony Alpha a7 III, a mirrorless camera. 
The a7 III costs $1,998 for the body, but it includes a wide range of features useful for live streaming.
24.2-megapixel backside-illuminated CMOS sensor

Full-frame 35mm equivalent

ISO up to 204800

4K video up to 30 fps

Silent autofocus

Built-in 5-axis image stabilization

HDMI-out

Dual SD card slots
Professional SDI Camera: Panasonic AG-CX350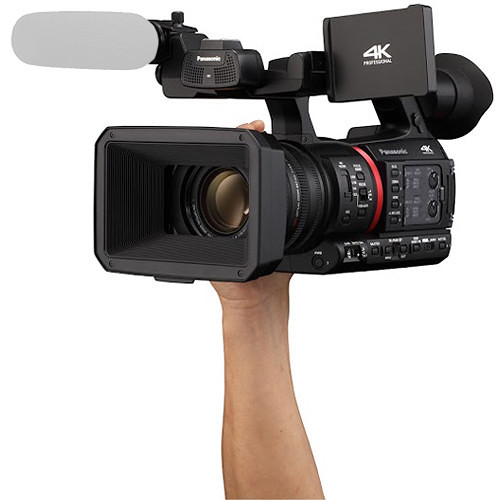 CAPTION: Cameras like the Panasonic AG-CX350 are a great choice for highly skilled broadcasters.
There is a huge range of professional cameras available, different professionals will need different form factors and features. 
By choosing two necessary features—support for SDI and XLR connections—we can provide a rock-solid choice in a mobile format suitable for most professional 4K live streaming.
Our pick is the Panasonic AG-CX350 4K Camcorder. With a price of $3,695, the AG-CX350 provides excellent image quality and expandability. 
Here are some of the features of the AG-CX350.
4K recording up to 60fps

1″ MOS sensor

35mm-equivalent 24.5 to 490mm zoom lens, 20x optical zoom

HEVC recording option

5-axis image stabilization

Manual control rings for iris, focus, and zoom

Two XLR mic connections

3G-SDI, HDMI, and Ethernet/NDI video outputs

Intelligent autofocus setting

Built-in live stream support, no need for an external encoder for one-camera streaming
PTZ (Pan-Tilt-Zoom): Panasonic AW-UE150K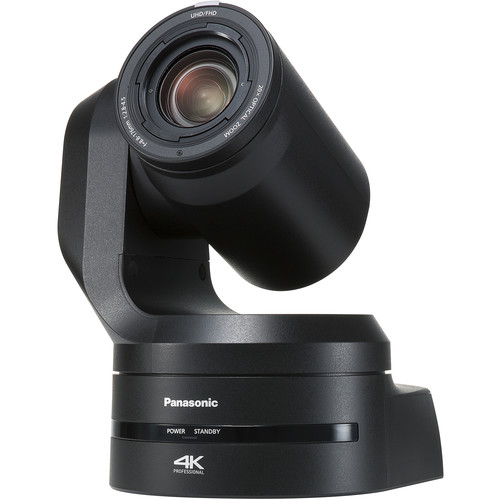 PTZ (Pan-Tilt-Zoom) cameras are designed to be permanently installed in concert halls, conference centers, churches, and similar venues. They can be remote-controlled, allowing a single engineer to lead a complex multi-camera shoot from a central booth.
The best 4K camera for PTZ use is the Panasonic AW-UE150K UHD 4K. Running at $9,995, this camera is not cheap. 
Cheaper 4K PTZ cameras are available, but we're simply reporting the best.
Some of the top features of the AW-UE150K include:
4K output at 60 fps

1″ MOS sensor

20x optical zoom, with support for 24x optical + digital zoom while retaining 4K quality

12G-SDI, HDMI, Fiber, and IP outputs

Built-in optical image stabilization

Built-in ND filters

Power-Over-Ethernet compatible
Recommended Encoder Settings for 4K Live Streaming
Once you've chosen a 4K camera for live streaming, you're ready for the next steps. Live streaming on your website requires more than just a good camera. One of the most important live streaming tools is an encoder.
An encoder is a hardware or software tool that converts your 4K video signal into a streaming-compatible file format. Then, it sends that video stream to your online video platform, which distributes it to your audience in real-time.
Setting up an encoder involves choosing a few different settings. These include video resolution, video and audio bitrate, and codec settings.
Here are our recommended encoder settings for 4K (or ultra-high-definition) live streaming via Dacast:
Resolution: 3840 x 2160 pixels (4K)

Video Bitrate: 13 – 34 Mbps (Megabits per second)

Audio Bitrate: 256 Kbps (Kilobits per second)

Video Codec: H.264 

Audio Channels: 2 (Stereo)

Audio Codec: AAC
Conclusion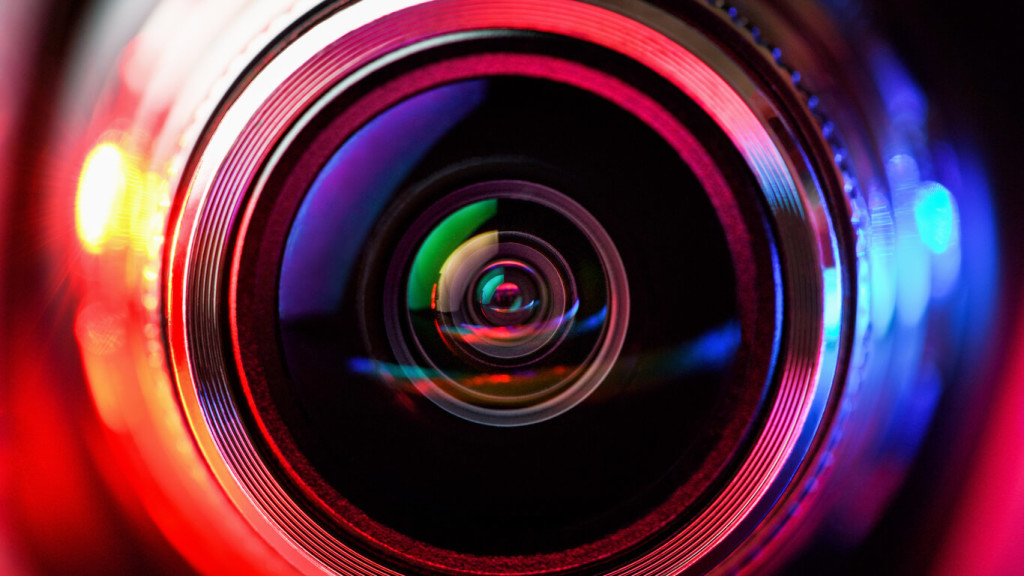 Video tech is moving forward rapidly. Just a few years ago, 4K was a blip on the horizon. Now the future is here, and it's time to move to 4K workflows if you haven't done so already.
Streaming with a 4K camera is more accessible than ever since as video quality gets higher and higher, prices for cutting-edge technology fall.
We hope this post has provided you with a useful introduction to the six best 4K cameras available for live streaming today.
Please remember that a good camera isn't the only thing you need for streaming. You also need a robust Online Video Platform (OVP) with support for 4K streaming. 
Here at Dacast, we support multi-bitrate streaming, global content delivery, and a range of other advanced video hosting features.
Ready to give Dacast's streaming solutions a try? Just click the button below to sign up for our 30-day free trial (no credit card required). We'll have you up and streaming in a matter of minutes!
For more
live streaming
tips, exclusive offers, and to join a community of active streaming professionals, you can also join our
LinkedIn group
.