Schools use live video broadcasting for many things, including remote learning and live streaming of sporting events and theater productions. 
Since the outbreak of the coronavirus, high schools and universities have been forced to step into a "new normal" while trying to give graduating seniors the commencement ceremonies they've worked hard for.
Dacast and other professional streaming platforms provide the tools schools need to produce high-quality virtual graduation live stream ceremonies.
Today, we're going to discuss the ins and outs of how to host a live stream graduation ceremony virtually. We'll introduce you to the basics of streaming live video online, including the broadcasting platform and equipment you'll need, technical requirements, and the role of professional streaming software for creating a top-quality virtual graduation.
Table of Contents
What is Virtual Graduation?

How to Live Stream a Graduation: The Basics

Filming a Graduation Ceremony: Equipment Considerations

Choosing a Virtual Graduation Platform for Your Graduation

Top Streaming Software for Online Broadcasting

How to Promote Your Graduation Live Stream

Conclusion
What is Virtual Graduation?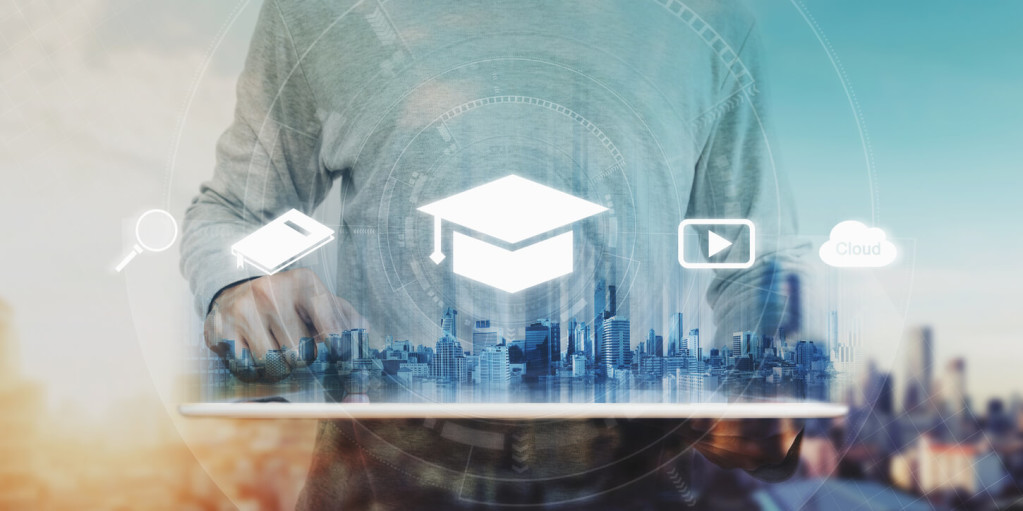 Students work hard for several years to earn their degrees, and a graduation ceremony is used to commemorate this magnificent milestone. 
Unfortunately, many 2020 graduates have been robbed of the opportunity to walk across the stage to receive their diplomas. High schools and universities have been hurrying to transition the elaborate ceremonies they had planned into virtual graduation.
One perk to graduation live streaming that stands true even when social distancing is not required is that it allows people who wouldn't have been able to attend the ceremony in person to see it on the screen in real-time. Since many graduates have friends and family around the country or even abroad, this lets them share their big moments with those who they care most about.
A virtual graduation ceremony comes in a few forms, but it is simply a graduation live stream that is broadcast over the internet as opposed to an in-person event. The real-time component makes live streaming the graduation feel more "real" than simply recording the ceremony for later viewing.
Some schools have opted to have graduates' names projected in a fashion similar to the ending credits of a movie. Others have announced each name individually with photos of the students. A handful of schools have even invited students to submit short videos to be played after their names have been announced.
In addition to the announcement of the graduates, there are typical addresses given by deans, presidents, trustees, and other speakers. With the proper planning and set up, all of these traditional graduation ceremony elements can be carried into live virtual graduation.
How to Live Stream a Graduation: The Basics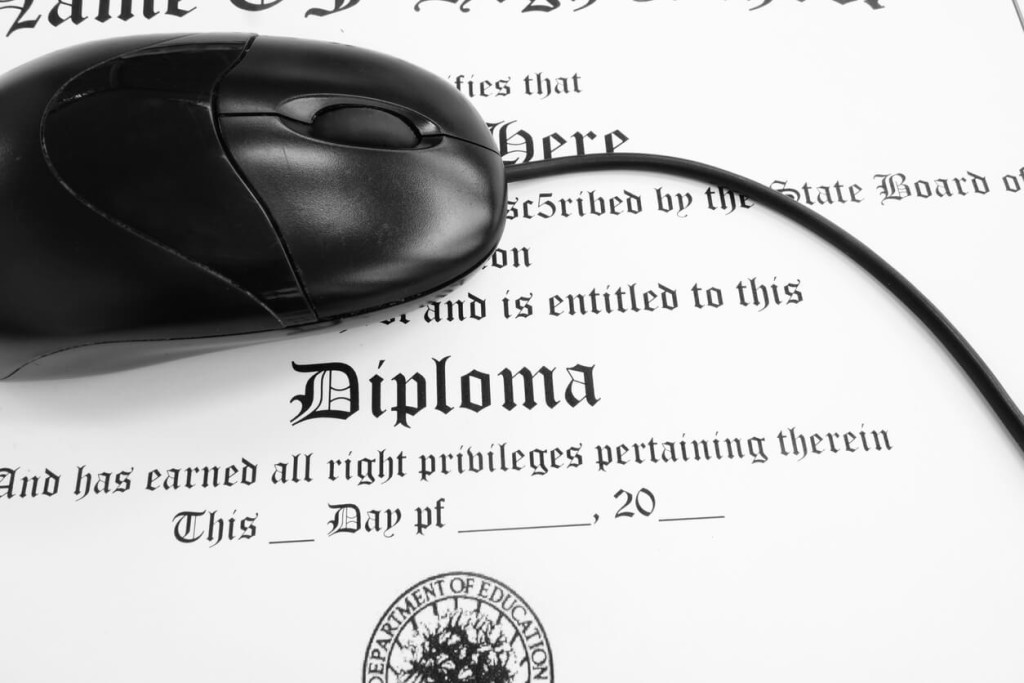 As long as you have the right equipment and software for professional live streaming, you should be able to broadcast your virtual graduation ceremony with ease.
Just like an in-person ceremony, there is a lot of preparation involved. You'll want to plan the sequence of events and organize your speakers. For simplicity's sake, some parts of your video may be pre-recorded, especially if you have speakers conferenced in from different locations.
Part of the planning involves deciding which professional live streaming solution you will use. This will determine the range of capabilities you have to customize your live event.
The streaming solution you choose will depend on how you plan to set up your virtual graduation in terms of the number of cameras you will use, whether or not you'll use pre-recorded content, etc. It will also depend on how many viewers you anticipate.
Filming a Graduation Ceremony: Equipment Considerations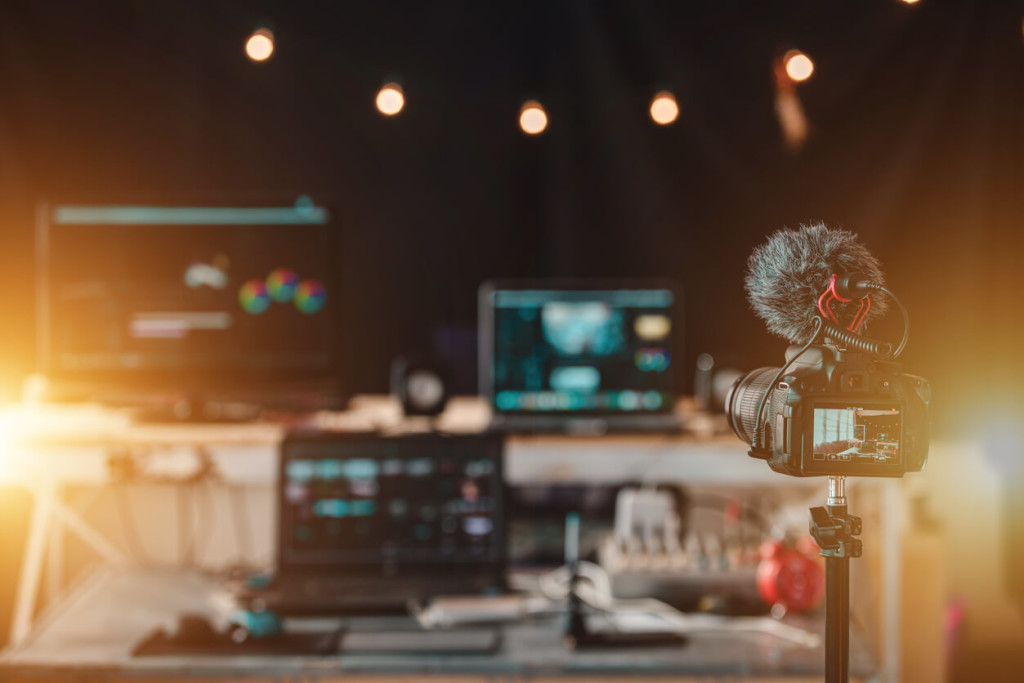 With professional streaming equipment and the right setup, even low-tech users can learn how to stream virtual graduation ceremonies over the internet. 
In fact, the ability to stream live video has changed a great deal in recent years. In part, this is due to ever-faster internet speeds and the availability of high-definition cameras for mainstream users. Today, live online video streaming is not only feasible but also affordable.
Let's take a minute to discuss some of the video capture equipment that will help you broadcast a high-quality virtual event.
Camera
First, you need a source of video imaging. Video cameras for live streaming range from simple webcams to expensive professional video cameras. 
For the purposes of streaming a graduation ceremony, webcams will get the job done. They're both cheaper and easier to use, than the more professional alternative.
However, you may want to look into the specifics of what you want to do in the way of multiple viewpoints and zoom focus. If you are looking for a more professional looking live broadcast, a more advanced camera would be necessary.
Audio Recording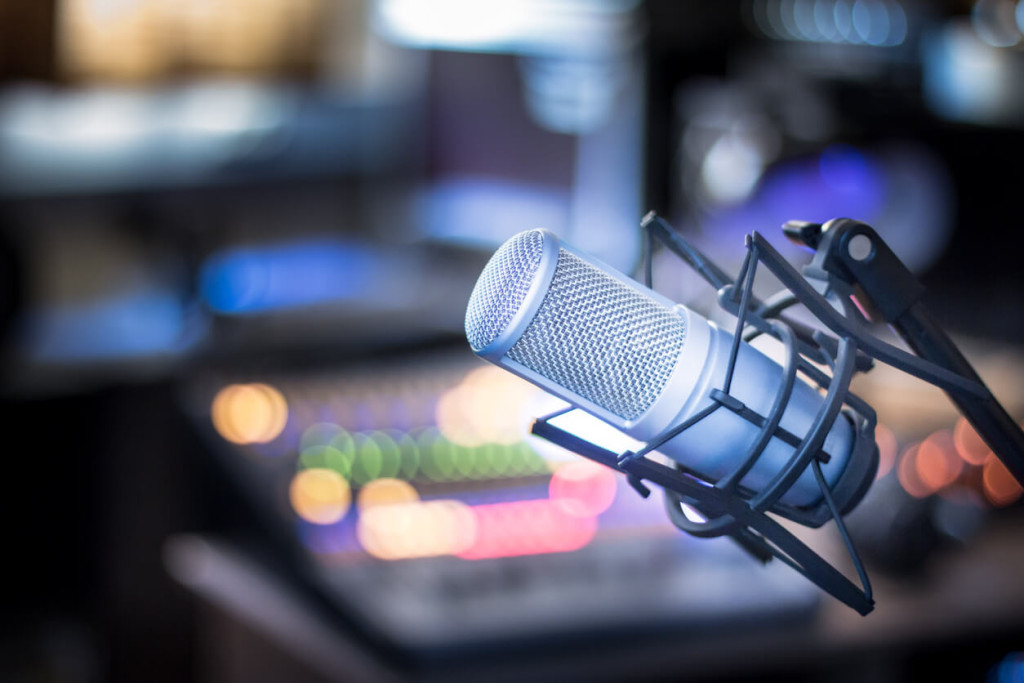 One of the main challenges when it comes to recording events like a graduation ceremony is the audio component. 
For live streaming purposes, lapel microphones should get the job done. They capture higher quality audio than a camera's built-in microphone, and they are typically quite affordable.
When you're planning your audio setup for an in-person ceremony, you may have to experiment with other audio recording options to avoid picking up any crowd noise.
Equipment Staging
To successfully stream graduation ceremonies, you'll also need a location to stage your equipment while you film. This includes not just video cameras and tripods but also a computer or encoding device for live streaming, cables, storage cases, and other gear. 
This should be pretty simple when you are filming with just a few people in the room since you don't have to worry about the equipment being in the way. However, your equipment isn't something you want to be rushing to set up at the last minute.
Encoder
An encoder is an important tool for live streaming. It converts the camera captures into a format to broadcast over the internet. 
You can choose between a hardware or software encoder. Each comes with a set of pros and cons. We suggest exploring the different options between the two. Encoding software, such as Wirecast or vMix, also lets you do a lot of things to control the appearance of your broadcast. For example, you can switch from one video feed to another, add lower thirds, and insert other graphic embellishments.
For more information on encoders, please check out our hardware encoder vs. software encoder comparison.
Choosing a Virtual Graduation Platform for Your Graduation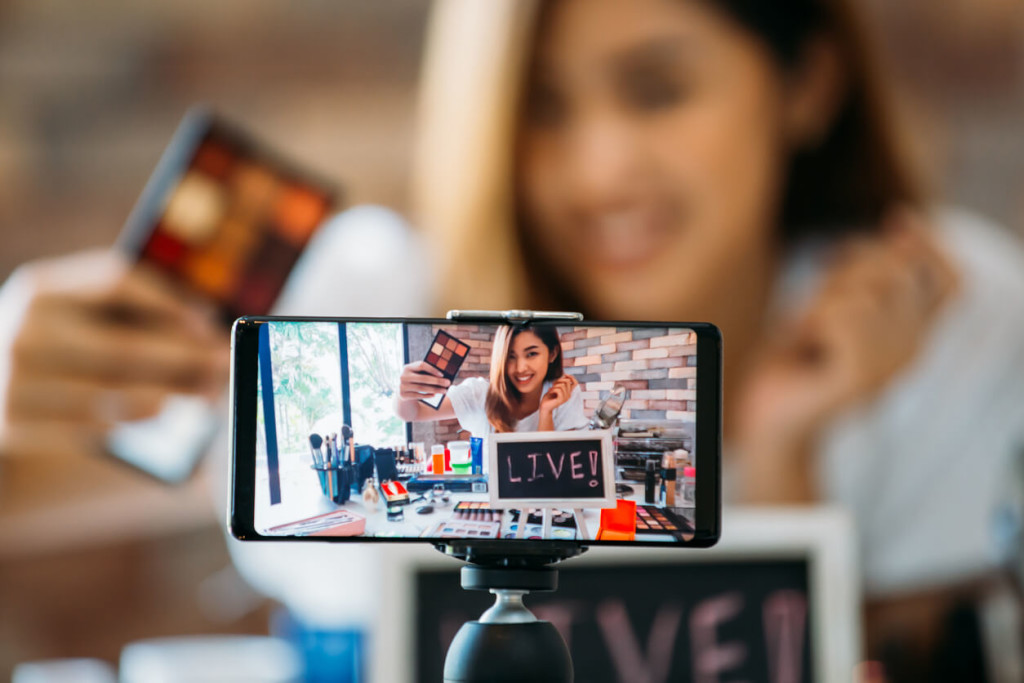 Finally, you'll want to consider a live streaming video host for your live stream graduation ceremony. As we mentioned, your online video hosting platform can make or break the quality of your virtual graduation.
There are lots of different streaming platforms out there, and it pays off to do a little research into features, cost, and tech support.
When most people think of a streaming platform, they think of YouTube. However, YouTube comes with a plethora of drawbacks, including time constraints and unwanted ads. 
There are several white-label hosting platforms (including Dacast, Brightcove, and Ooyala) that specialize in hosting live streaming video. 
These services offer codes for embedding the video in other sites, which comes in handy if you want to live stream your virtual graduation from your own website. 
Broadcasters can access advanced customization, including integrating comment and chat sections or restrict the content from appearing on a public portal.
Top Streaming Software for Online Broadcasting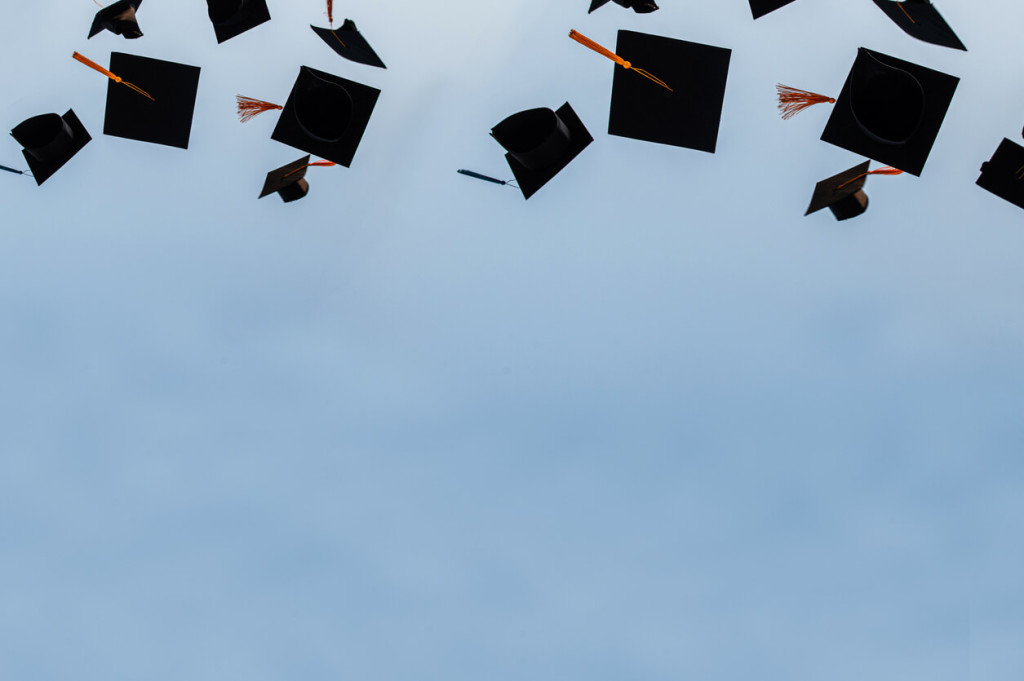 While there are many video streaming software solutions on the market, you want one that offers the tools you need to host a virtual graduation event online.
Although graduation is hosted by a school and is related to education, a streaming solution with an emphasis on virtual events is more valuable than one with an emphasis on education. The reason for this is that education-focused streaming solutions are designed to aid in the classroom or for remote learning.
With that in mind, let's dive into a few of the top virtual graduation software solutions for live streaming graduations.
1. Dacast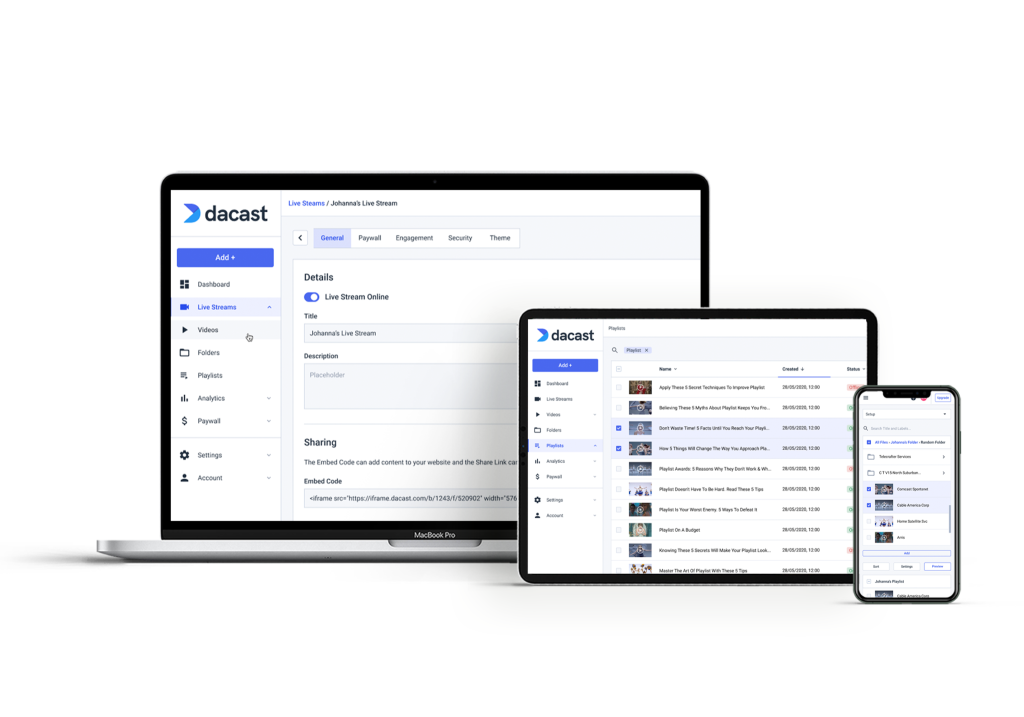 Dacast is a powerful live streaming software platform that offers grade A security features, top-tier content delivery, white-label video players, customization with video and player APIs, and more.
It is the perfect solution for broadcasters who want to create a memorable virtual graduation experience for their soon-to-be alumni.
The great part about Dacast is that it offers advanced features that require little to no know-how. Getting started is quite simple.
Basic Functionality:
Dacast offers both live streaming and video-on-demand hosting. You can purchase monthly plans for regular streaming, but we also offer special pricing for one-time events.
Key Features:
Pros:
Cons:
Pricing:
Although we have several set priced plans, starting from $39/month, we also offer custom event pricing for one-time events or short series of events. Pricing plans include:
Starter Plan: $39/month (includes 100 GB of bandwidth & 50 GB of storage)
Event Plan: $63/month (includes 6 TB of bandwidth upfront and 50 GB of storage)
Scale Plan: $188/month (includes 24 TB of bandwidth per year and 1 TB of storage)
Please contact us to learn more.
2. JW Player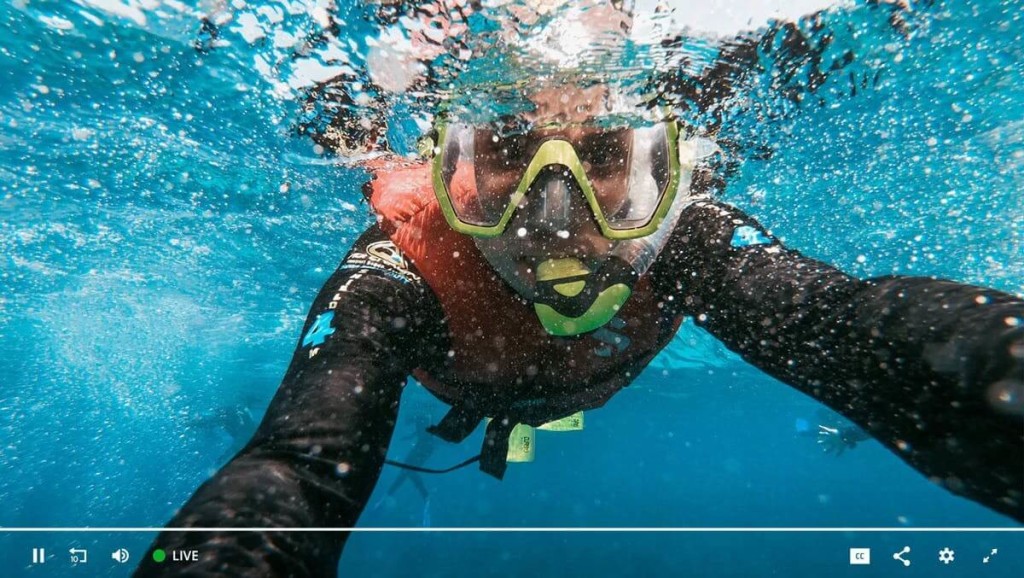 JW Player is a video on demand and live streaming hosting solution that launched in 2005. This solution is unique as it was part of the open-source code that contributed to the first video player on YouTube.
This video hosting platform offers custom pricing for plans with live streaming features, so you can build the package you need to host your virtual graduation.
Basic Functionality:
JW Player is primarily a VOD hosting solution, but it has begun offering live streaming services in recent years.
Key Features:
Multi-bitrate streaming

CSS skinning

Adaptive video player

Powerful content delivery

Video API access

DRM with Enterprise Plans
Pros:
HTML5 video player

Easy-to-use platform

Advanced customizations for developers
Cons:
No content delivery to China 

Best for institutions with a larger budget

Limited privacy and security features

Support only available with most inclusive plans
Pricing:
JW Player has several plans, including a Free plan and a Starter plan. However, in order to access live streaming features, you will need a custom Enterprise plan. 
Contact JW Player for a quote.
3. Wowza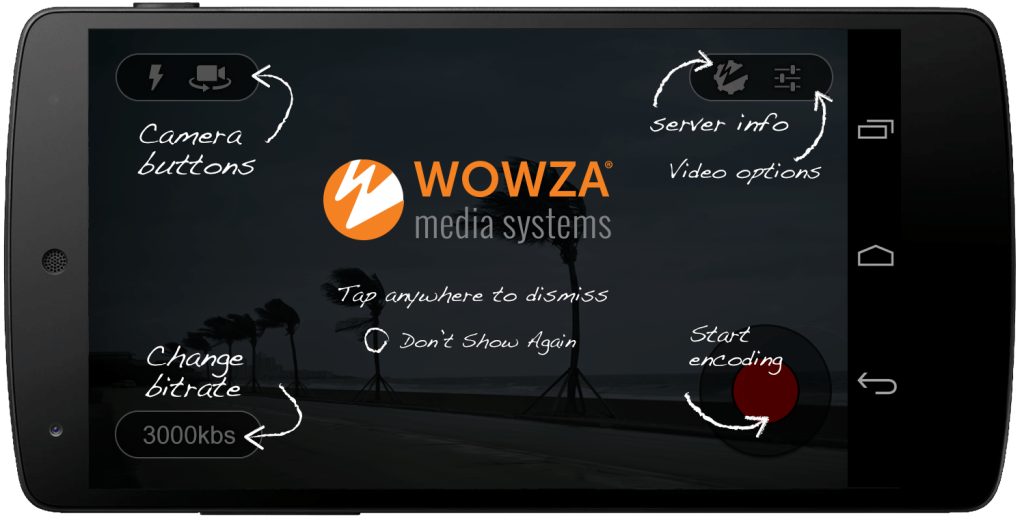 Wowza is a video hosting platform dating back to 2005. This platform offers hosting for both live and on-demand video content. 
This solution is great for smaller schools and institutions because they have budget-friendly event plans.
Basic Functionality:
Wowza offers solutions for live streaming and VOD hosting.
Key Features:
High-definition streaming

Customization with APIs

Live streaming and video on demand
Pros:
Top-notch privacy

Nearly universally supported on different devices

Event live streaming
Cons:
No multicasting (unable to stream to multiple places at once)

Single-camera feeds

No analytics tools
Pricing:
Wowza offers four different pricing plans:
Live Event Plan: $49+/month

Standard Plan: $199+/month

Plus Plan: $499+/month

Premier Plan: $999+/month
For broadcasting virtual graduation, the Live Event Plan is the best way to go.
Keeping Setup Simple
If you're reading this, learning how to do graduation streaming may be your first venture into live streaming video. Given that, it makes sense not to try to get too fancy.
You need to be able to show wide views of the whole graduation ceremony and also close-ups of the speaker and of the graduating students. It would also be a good thing to add text to the video (probably in the lower thirds) showing the students' names and a little other information for viewers.
The more complicated the video, the more things can go wrong. So keep it as simple as possible.
You'll also want to rehearse the video streaming set up and process just as you do the graduation ceremony itself. This lets you identify holes in your arrangement and correct them before the event itself.
How to Promote Your Graduation Live Stream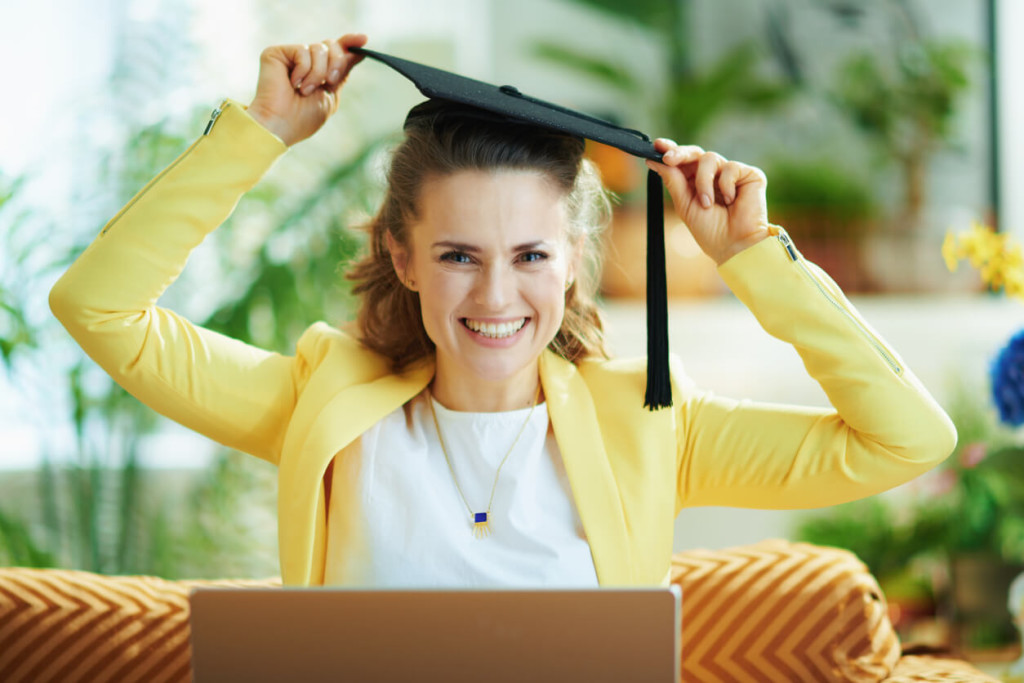 Since virtual graduation is a special event with a limited audience, you'll use unique promotion methods. 
You'll want to notify teachers, students, and their families. A great approach to this is to let the graduating students name and provide email addresses for a set number of people who they'd like to invite. 
The email you send to invite viewers to the virtual graduation ceremony should include a link to the website where the video will stream. 
The invitation should be sent out at least a week before the graduation itself, with a final reminder the day before. A countdown timer on the website itself is also a good idea.
Conclusion
If you're learning how to broadcast virtual graduation, this may be your first venture into live streaming video. Our best advice is to keep it simple, as things can get overwhelming once you complicate things. 
In addition to preparing the tools we discussed before, we recommend running through your virtual ceremony time or two to identify any missing pieces. 
While a successful graduation live stream does take a little bit of equipment and know-how, it's neither tremendously expensive nor terribly difficult.  A bit of practice and experimenting with live streaming basics should help you compose a professional-quality production. 
Of course, this entire process is easier with a professional streaming platform. Here at Dacast, we offer a full-featured online video platform with customizable features. 
Sign up for our risk-free trial to explore our platform and learn about the possibilities for live streaming your virtual graduation ceremony.