Remember the early days of Google Video and YouTube? By the end of 2018–more than a decade later–so much has changed. YouTube has long become a multi-billion dollar business. The majority of people in the US stream live video on their phones regularly. The streaming industry has also experienced a proliferation of hosting services, like DaCast. To that end, in this article we offer an online video platform comparison of several of the major players. We'll identify and explain key factors to compare and contrast for each platform. Overall, our goal is to help you pick the right streaming host for your needs.
First, we'll take a look at the popular consumer-grade (B2C) video streaming solutions such as YouTube and Facebook. Then, we'll explain the difference between these services and professional-grade online video platforms (B2B). Next, we'll review our methodology for this online video platform comparison. Finally, we'll offer an online video platform comparison of six popular streaming services: IBM Cloud Video, DaCast, Livestream (Vimeo), Kaltura, Ooyala, and Brightcove.
The rise of live streaming over consumer-grade platforms
The most popular platforms in use for video sharing and hosting today are consumer-focused platforms (B2C). For example, YouTube Live and Facebook Live are still considered heavy-hitters in this market. Billions of people around the world use these services.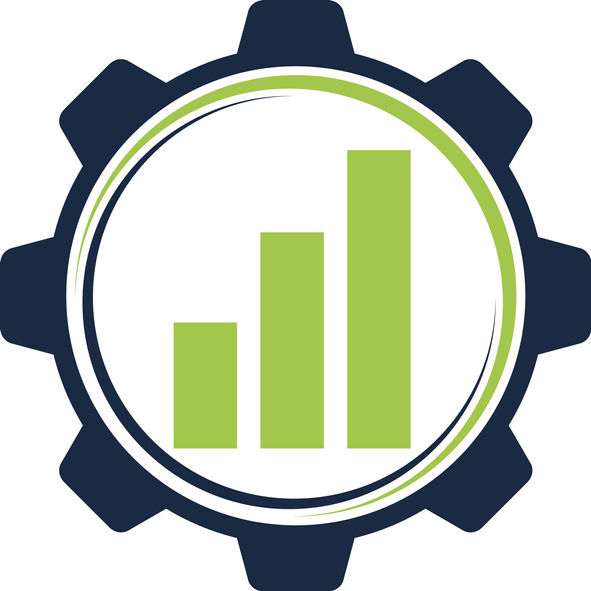 Therefore, they make great platforms for B2C marketing and outreach. These platforms help you reach massive audiences and are completely free to use, even for the biggest corporations.
Technology is also evolving in this realm. YouTube and Facebook now both offer live streaming services. However, these free platforms don't offer a lot of features that most businesses and serious broadcasters require. Both also present some limitations, including the fact that many schools, businesses, and other settings block these social media platforms in the first place. If you're trying to reach particular audiences, or to expand your viewership, you won't want to stream over the most blocked sites in the world.
And that's where professional live streaming solutions come in!
The role of professional business-grade OVPs
Before beginning our online video platform comparison, it's important to understand the value of professional OVPs. Businesses doing live streaming and video hosting require features that YouTube and Facebook can't deliver. There are many differences between pro platforms and consumer-grade platforms, which you can review in more detail in this 3rd party article.
For example, professional video hosts offer advanced security features, enable complex monetization schemes via integrated paywalls, and include tools to ease integration with existing workflows. Those features, among many others, are equipped to meet the needs of B2B live streaming more effectively than what consumer platforms can provide.
Dedicated professional platforms, including DaCast, also offer on-the-spot tech support. B2C platforms like YouTube don't offer such support. This is a key feature for 24/7 live streaming, as well as for live streamed events that demand real-time troubleshooting and a guaranteed positive experience for paying viewers. And the benefits of pro B2C platforms go on and on!
2019 Online Video Platform Comparison
It's easy to find information about all these platforms on the internet. That said, it's often quite outdated. Given the challenge of finding accurate and up-to-date information, we present our updated online video platform comparison for 2019.
Our methodology
The data in this online video platform comparison comes from a number of different sources. These include the company websites, user reviews, and trial accounts of the software in question. However, it's difficult to keep up with every detail, as platforms change services, pricing plans, and features often. If you're one of these companies or a consumer with a correction, send us an email or leave us a comment below. We'll get it fixed!
IBM Cloud Video (UStream)

Overview and company history
The first OVP we'll look at is IBM Cloud Video (formally UStream). Founded in 2007 to connect military service members with family, IBM purchased UStream in 2016.
Basic functionality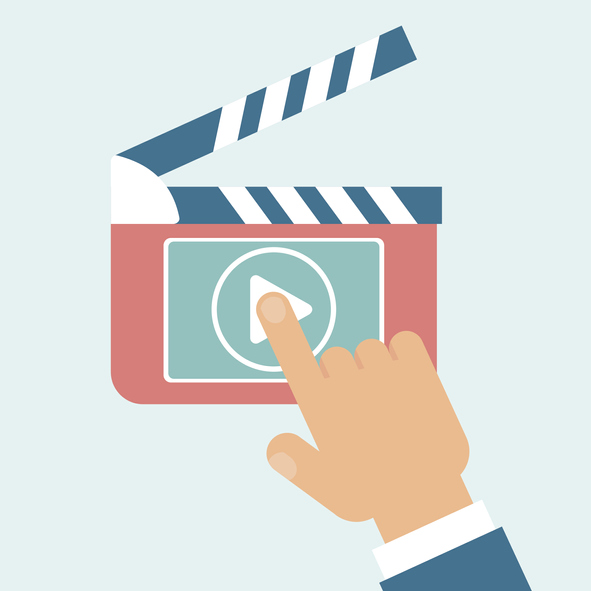 IBM Live Video is a live streaming company first and foremost. It also hosts VOD (Video On Demand) files for previous live streams.
Basic streaming accounts are free, with advertising supporting IBM Cloud Video. Paid accounts remove advertising and grant access to advanced features. Enterprise accounts allow for full custom branding and offer analytics, multiple live channels, content syndication, and more.
IBM offers phone support for Pro and Enterprise users, and forum-based support for free users.
Headline features
IBM Cloud Video provides both a customer-grade and an Enterprise streaming solution. They also offer a unique Enterprise Content Delivery Network.
Cost
Pro accounts range from $99 to $999 per month, but can only stream up to 720p resolution. This is enough for many users, but not for all. Enterprise plans allow for full HD streaming, but the prices are based on custom contracts and are fairly costly.
DaCast
Overview and company history
Next up in our online video platform comparison is our own streaming service. With offices in Paris and San Francisco, DaCast is a competitive offering in a crowded marketplace. Our own video platform offering is a full-featured, self-service platform for both live streaming and VOD hosting. In 2018, DaCast earned the Streaming Media Readers' Choice Award for Best Small/Medium Business Video Platform.
Basic functionality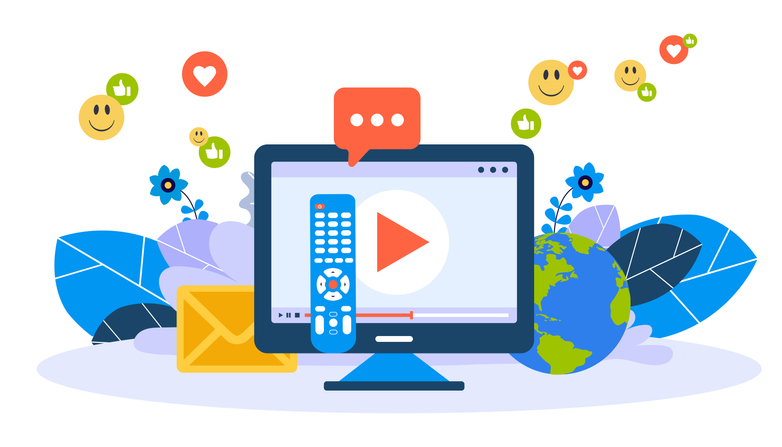 DaCast provides comprehensive live streaming services, as well as VOD hosting. Users can embed videos anywhere, while maintaining 100% control of their own content. Additionally, DaCast offers features such as an integrated paywall, password protection, referrer restriction, and analytics dashboard.
Headline features
DaCast distinguishes itself by offering high-end features with competitive live streaming pricing plans. These include ad-free broadcasting, white-label service on all plans, and Akamai CDN delivery. Phone support is also available for Premium and Enterprise plans via in-house employees. DaCast offers a Starter Plan at only $19 per month, an option not available through all platforms.
As terms of accessibility, the DaCast platform has been optimized for the greatest ease of use. New broadcasters can provision a new live channel and start a new live stream in just a few minutes.
Cost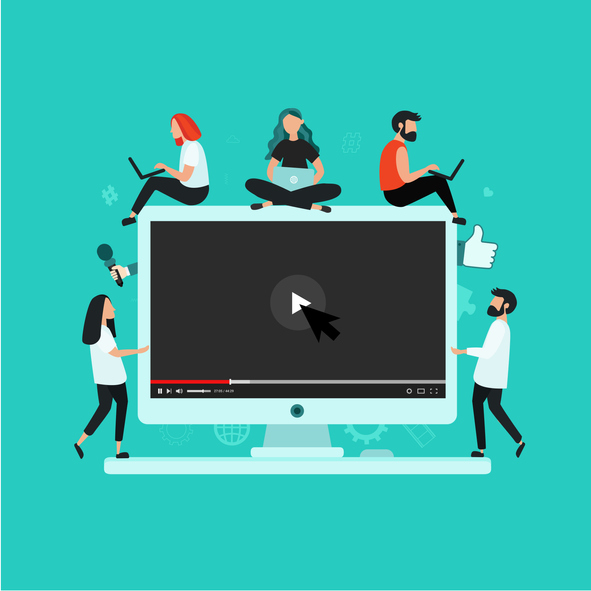 Monthly service with DaCast comes at three levels. The Starter plan is ideal for newcomers, at just $19 per month.
However, business users will likely want to use the popular Premium plan. This plan adds support for monetization, API access, and VOD chapter markers. It includes phone support and 2 TB of bandwidth for $125 per month. The Enterprise plan includes 5 TB for $289 per month. Additional bandwidth is available upon request for monthly plans. Read more here about DaCast live streaming pricing plans.
However, if you'd rather not sign a contract, you can purchase bandwidth separately via "event pricing" for one-time broadcasts. You can use this bandwidth for up to one year after purchase, and it's an economical option for occasional event streamers.
Livestream (Vimeo)

Overview and company history
Originally founded in 2007 as "Mogulus," today Livestream represents one of the largest live streaming companies in the world. In 2017, Vimeo acquired Livestream. More recently, the two platforms are merging their services. Livestream (Vimeo) powers some 10 million events per year and focuses on an integrated system of hardware, software, and cloud services.
Basic functionality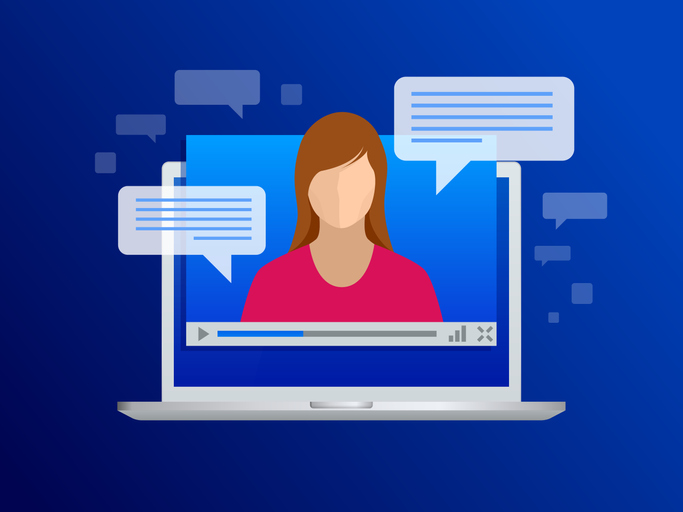 Livestream offers both streaming and video hosting services. This basic function is supported by analytics, a video management platform, privacy controls, and more.
Livestream provides tech support via email for Basic account holders, and by phone for Premium and Enterprise users. Enterprise plans can also request assistance with training, event support, and account management.
Headline features
Livestream sets itself apart by offering a range of proprietary hardware and software for live streaming. These offerings integrate smoothly with their platform, minimizing the fuss of implementing a live streaming program from the hardware on up. It also offers unlimited bandwidth usage, which is an unusual feature for the industry.
Cost
Service via Livestream is split into two main pricing tiers. Note: This platform recently eliminated its Basic plan offering, and now offers only two upper-tier plans.
The Premium plan costs $199 per month ($900 billed annually), and includes ad-free live streaming, integrated chat, and unlimited storage archive for streams and VOD. It also includes support for streaming to Facebook Live or YouTube, embedding live streams, and phone based customer support. However, this plan doesn't include white label service, monetization, video APIs, or 24/7 streaming. These features are included only with the $999/month and up Enterprise plan. Finally, Livestream offers customized plans at customized rates for high-volume and large budget businesses.
Kaltura
Overview and company history
With a video management foundation in its open-source software, Kaltura offers a unique focus in the OVP market. Historically, this company has worked most extensively with educational institutions.
Basic functionality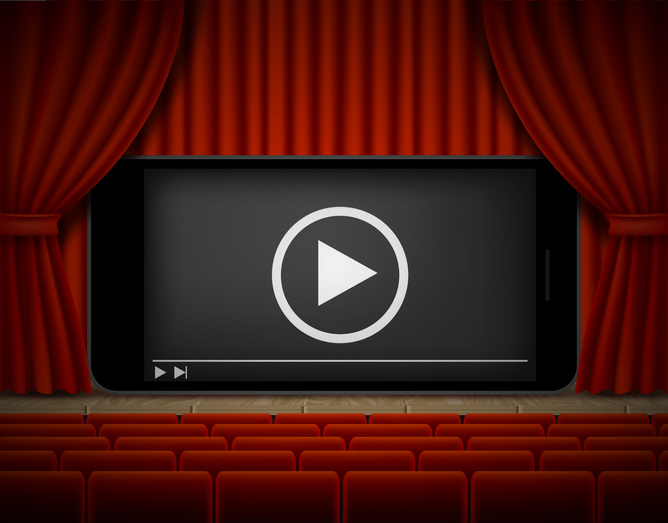 While the Kaltura software is free, it requires an infrastructure of servers for hosting and distribution. This platform represents an alternative to the self-hosted model (e.g., DaCast). That said, Kaltura offers cloud-based video hosting and distribution services for both VOD and live streams.
Headline features
Kaltura shines when it comes to extensibility. The open source nature of their software means that a community of users create and share countless add-ons and integrations.
The downside of Kaltura's extensibility is that the platform can be confusing to use. With so many different features, it can be overwhelming for beginner users.
Cost
Kaltura doesn't publish pricing information on their website. However, industry chatter posits that plans start at about $1000 per month and go up from there. You can read more about this platform's pay-as-you-go pricing for further details.
Ooyala
Overview and company history
Founded in 2007, Ooyala is an online video platform that targets mostly large enterprises seeking to monetize and analyze video. This platform works with some of the world's largest broadcasters and media companies.
Basic functionality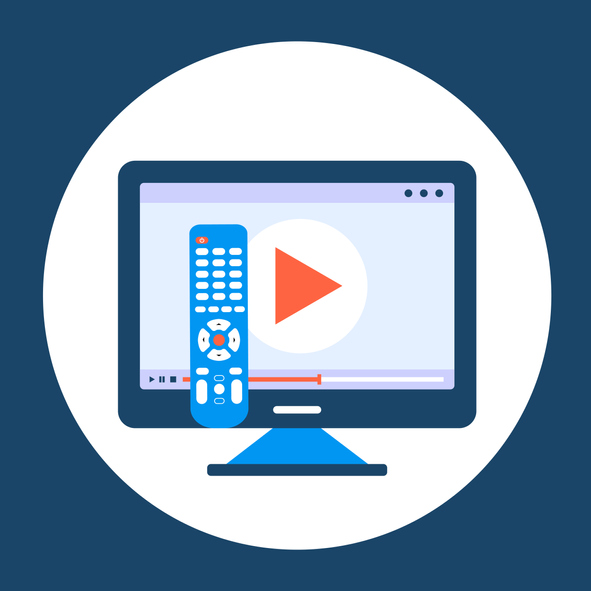 The Ooyala platform allows users to post video on demand, manage content, monetize, and analyze. It also offers live streaming services. Ooyala's roots are in applying computer vision technology to create clickable video. Since then, that focus has taken the company in the direction of advertising and interactions.
Headline features
Ooyala is built around a number of tools. Its headline platform allows for management and delivery of live and on-demand video, monetization, and content recommendations. Ooyala Flex is a media logistics product for automation and management. Ooyala Pulse is a video advertising service package. Finally, Ooyala IQ is a complex video analytics tool.
Cost
Like Kaltura, Ooyala does not publish pricing information. Contracts are customized for each client.
Brightcove
Overview and company history
We've come to the last service in our online video platform comparison. Boston-based Brightcove, founded in 2004, is one of the oldest online video platforms in operation. Its product offerings focus on cloud encoding, live streaming, and video on-demand hosting.
Basic functionality
Brightcove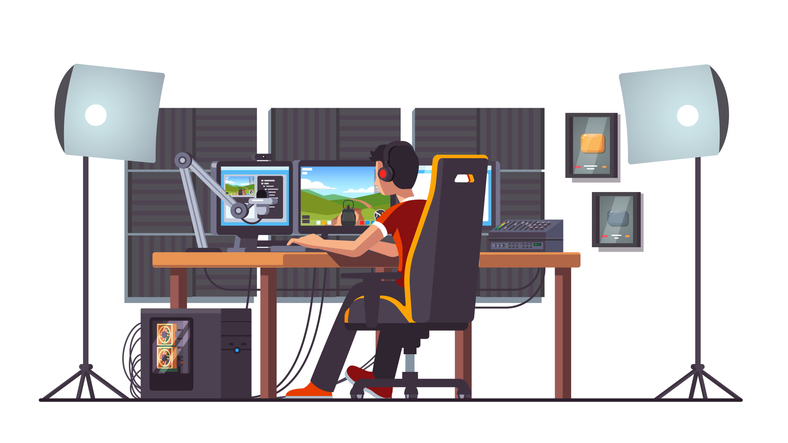 offers a number of modular products, including Video Cloud hosting, the Lift video player, Once for server-side ad insertion, Live for streaming video, OTT flow for internet TV, Zencoder for cloud transcoding, and tools for monetization.
Headline features
The Brightcove service differentiates itself with their complex analytics and video marketing tools. These tools are optimized for capturing leads and understanding the audience.
Cost
As a company mainly targeting major clients, Brightcove offers three plans. However, only the custom-priced Monetization plans support live streaming. Users can contact their sales department to receive a quote or sign up for a 30-day free trial.
Conclusion
As this online video platform comparison reveals, the streaming service market can be complicated and crowded. It can be challenging to assess features and make a smart decision–even after you do an online video platform comparison.
Whether you want to stream live video on your website occasionally, do regular business-related broadcasts, or anything in between, we're here to help! We hope this online video platform comparison has helped you narrow down your OVP options. Also, remember that when comparing OVPs, we highly recommend taking advantage of free trials when available.
Meanwhile, if you haven't already, you can try out our online video platform free for 30-days (no credit card required). Just click the button below to sign up and start streaming live today!

Finally, we invite you to join our LinkedIn group for regular live streaming tips and exclusive offers.
Thanks for reading this online video platform comparison. Let us know your feedback and questions in the comment section below. We love to hear from our readers, and we'll respond as soon as we can.