Do you remember the early days of Google Video and YouTube? In 2020, more than a decade later, so much has changed in the online video platform market.
YouTube has long been a multi-billion dollar business. And today, the majority of people in the U.S. stream live video on their phones. Consequently, a multitude of online video platforms and hosting solutions have emerged in the live streaming industry. 
Let's break down exactly what online video platform (OVPs) do and discuss some key players in both the consumer and professional spaces.
Table of Contents:
What is an Online Video Player OVP?
Video Platform Features and Capabilities
The Rise of Live Streaming via Consumer-Grade Platforms
Professional-Grade OVPs and Their Role in Business Settings
A Comparison of the Top 8 Online Video Platforms for 2020
Wrapping It Up
Our aim here is to help you narrow in on the ideal online video platform for your business. Let's get started.
What is an Online Video Player OVP?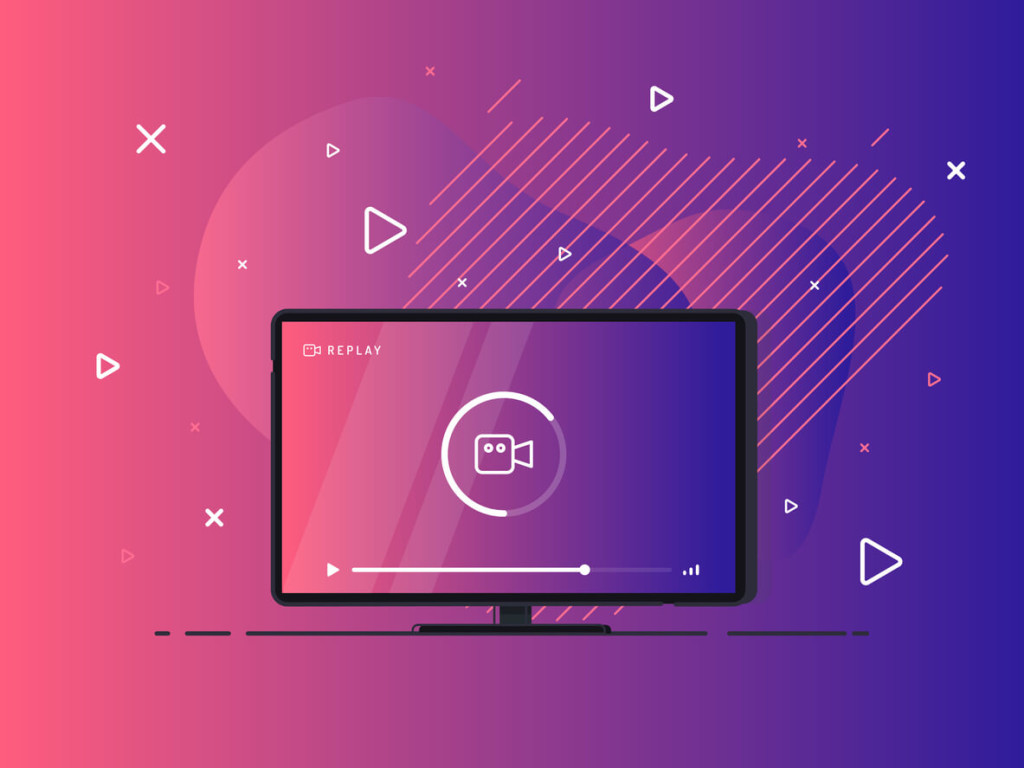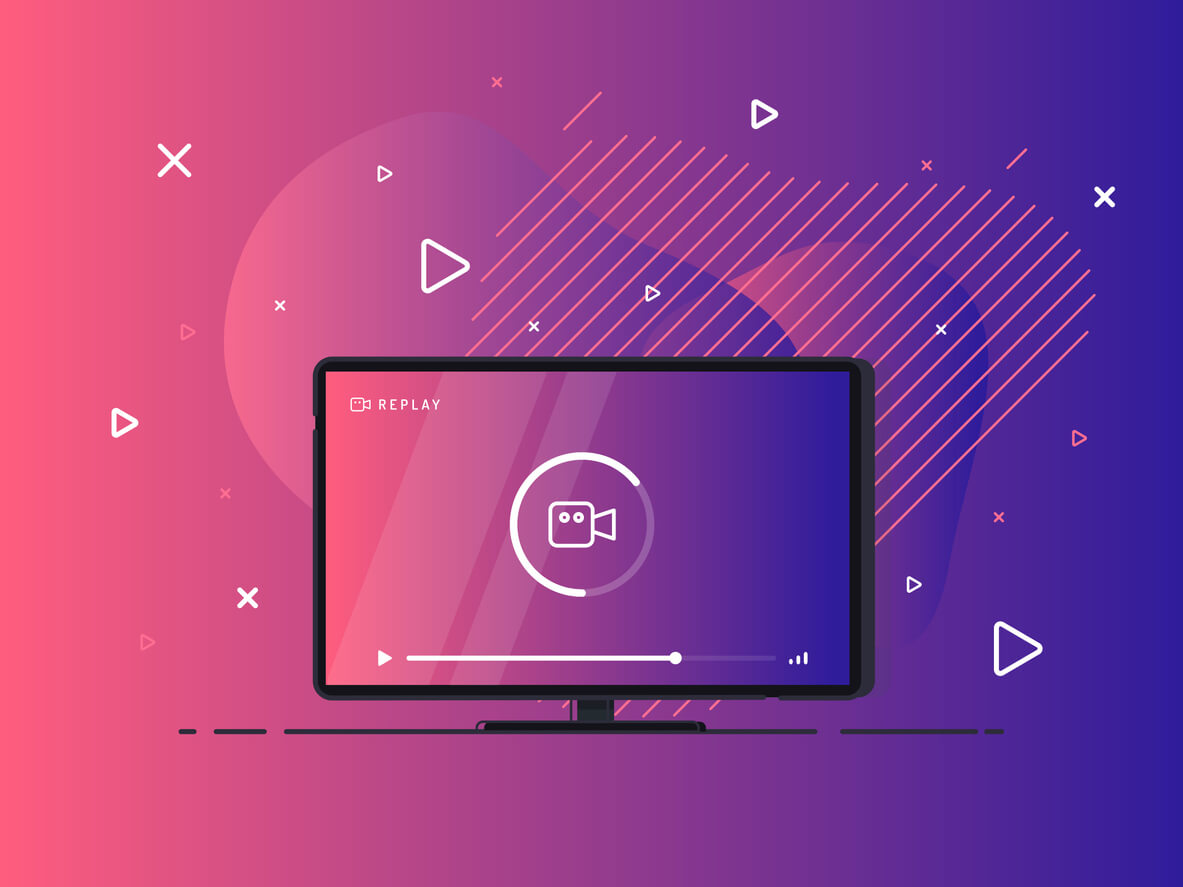 Online video players are applications that allow users to upload and broadcast video content to their audience. The most common video players run on Apple's HTML5 technology, such as the THEOplayer. There are multiple reasons for using OVPs to share videos, including lead generation, building brand awareness, advertising, and providing paid access to video streaming.
Video Platform Features and Capabilities
Some key features to look for when choosing the best OVP include:
Security features

Monetization capabilities

Available integrations

Video editing tools

Access to analytics
OVPs are not a one-size-fits-all kind of thing. Determine which features and capabilities are required to reach your goals and use that to determine which OVP to choose for your business.
The Rise of Live Streaming via Consumer-Grade Platforms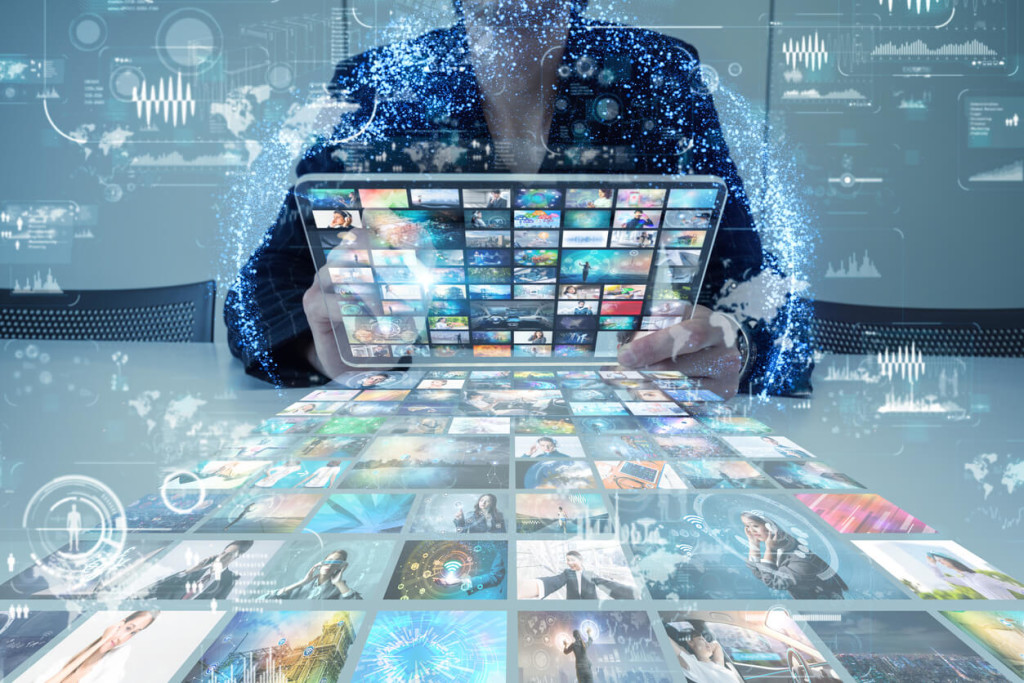 Consumer-focused platforms (B2C) are currently the most popular platforms for video sharing and hosting. YouTube Live and Facebook Live are considered heavy-hitters in this market.
Billions of people around the world use these services. As a result, they make great platforms for B2C marketing and outreach. In particular, these B2C platforms can help you to reach massive audiences. Also, they are completely free to use, even for the biggest corporations.
YouTube and Facebook both offer live streaming services, but they didn't always. They have evolved to meet the needs of their B2C users. 
As convenient as these services are for beginners, the free platforms don't offer many key features that most businesses and serious broadcasters require. Both also have significant limitations. 
For example, many schools, businesses, and other settings block Youtube and Facebook because they are social media platforms. If you want to reach your target audiences or expand your viewership, streaming over the most-blocked sites in the world is not a great idea.
That's where professional live streaming solutions come into play.
Professional-Grade OVPs and Their Role in Business Settings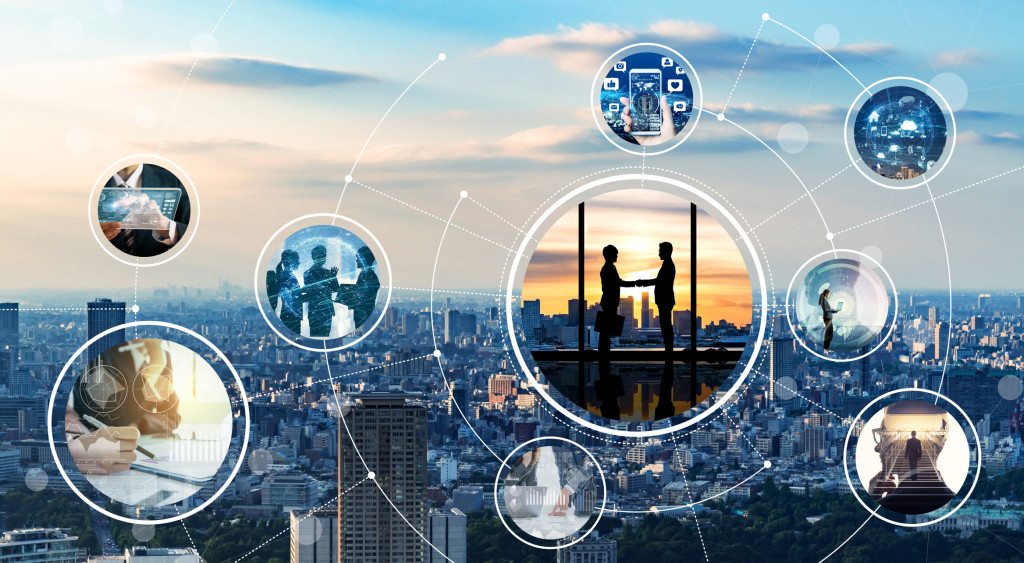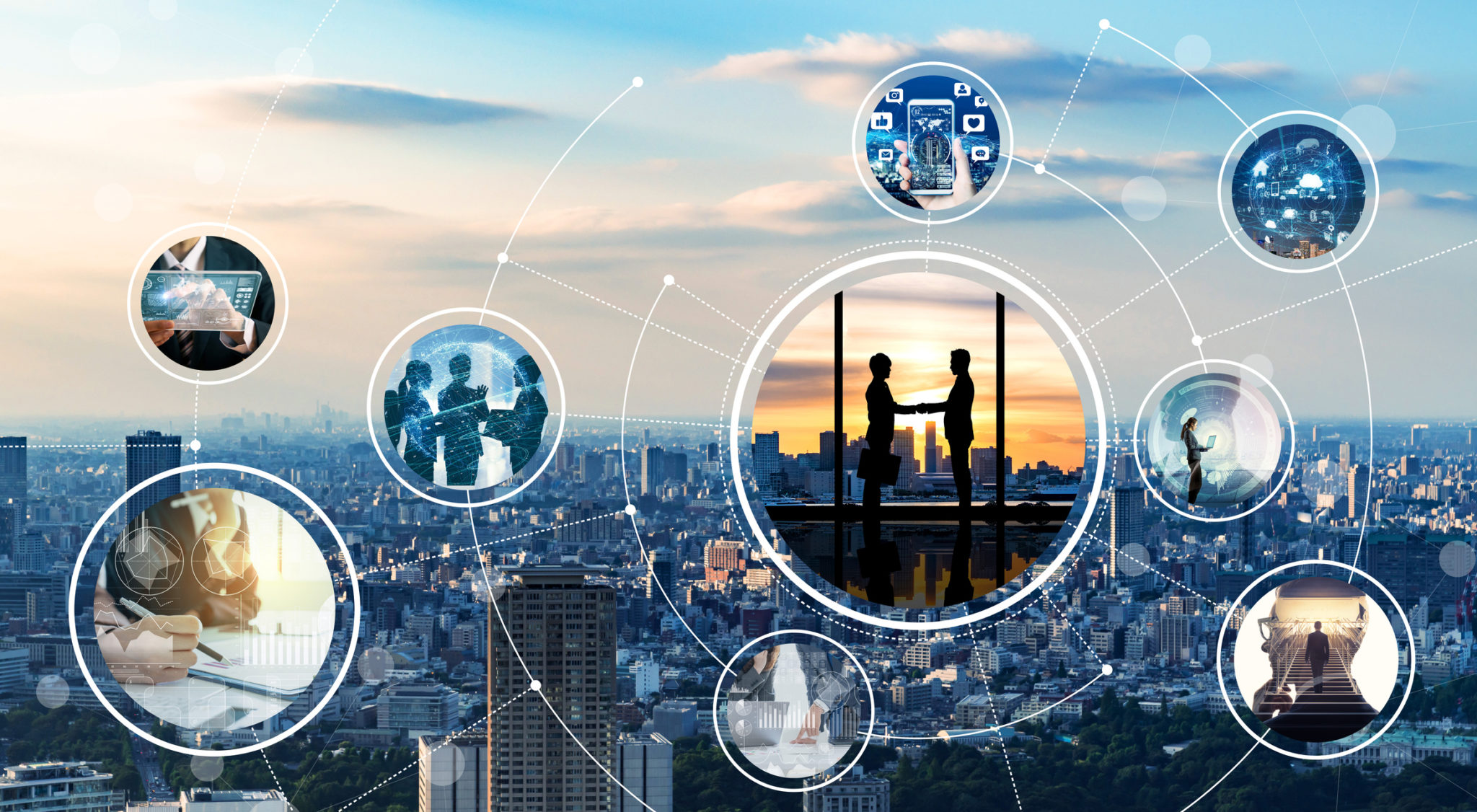 There is great value in professional OVPs. YouTube and Facebook can't satisfy all of the needs of larger businesses. 
Professional video hosts offer advanced security features, enable complex monetization schemes via integrated paywalls, and include tools to ease integration with existing workflows. Free OVPs do not.
Those features, among many others, are equipped to meet the needs of B2B live streaming more effectively than B2C platforms.
Many professional platforms, including Dacast, also offer on-the-spot tech support. B2C platforms like YouTube don't offer such support. This is a key feature for 24/7 live streaming. It's a crucial feature for live streaming events that require real-time troubleshooting and a guaranteed positive experience for paying viewers.
A Comparison of the Top 8 Online Video Platforms for 2020
We have collected some information from the top competitors in the online video platform space to give you a rundown on key features, pricing, pros and cons, and more. 
First, a note that the data in this online video platform comparison comes from a number of different sources. For example, these sources include platform websites, user reviews, and free trial accounts.
However, it's difficult to keep up with every detail, as platforms change services, pricing plans, and features often. If you're one of these companies or a consumer with a correction, please send us an email or leave us a comment below. For now, take a look at what we've got.
1. IBM Cloud Video (formerly UStream)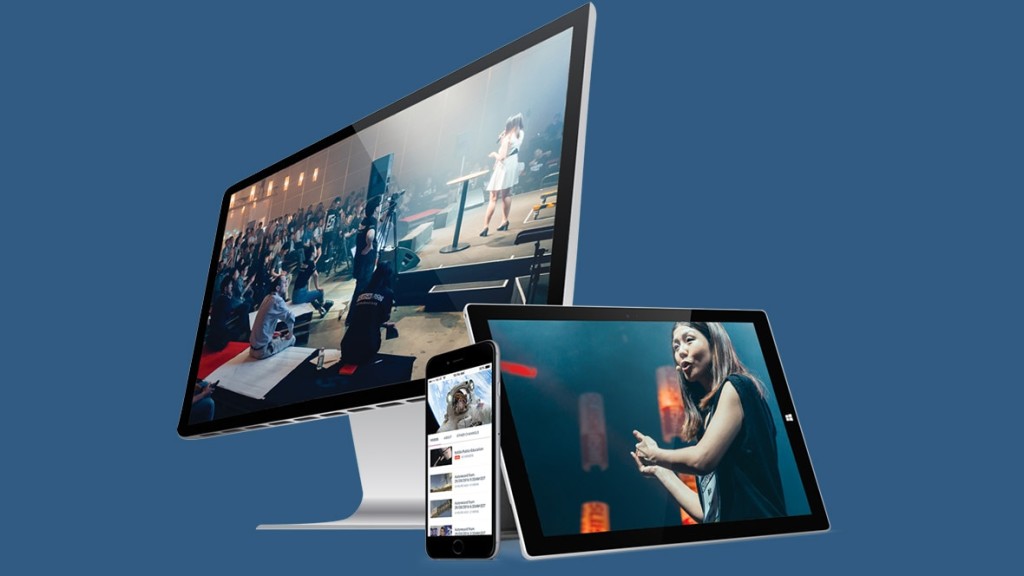 Overview and Company History:
Next up in our platform comparison, IBM Cloud Video is the latest evolution of UStream. In 2016, IBM acquired UStream. IBM Cloud Video primarily targets the enterprise streaming market with a variety of cloud video and streaming services (such as storage and GPU computing). Within the IBM Cloud video umbrella, Streaming Manager is its core product. As an online video platform, this option includes uploading, managing, and delivering live and on-demand content.
Key Features:
Overall, key elements of IBM Cloud Live Video solution include:
Streaming up to 720p resolution (*only Enterprise plans support 1080p full HD streaming)
Mobile-compatible video player
White-label custom branding (with high-end plans)
Uses IBM internal CDN to distribute content
API available (with high-end plans)
Detailed Features:
Video distribution and workflow
OTT video management
Enterprise video streaming
Enterprise content delivery network
Monetization capabilities
Hong Kong (China) video hosting
Pricing:
Streaming Manager's Pro plans start at $99 per month and range up to $999 per month. All monthly pro plans include HD broadcasting, though only up to 720p.  However, users must purchase a custom-priced Enterprise plan for full access to professional broadcasting features. These include 1080p broadcasting, OTT-level features, and more.
2. Dacast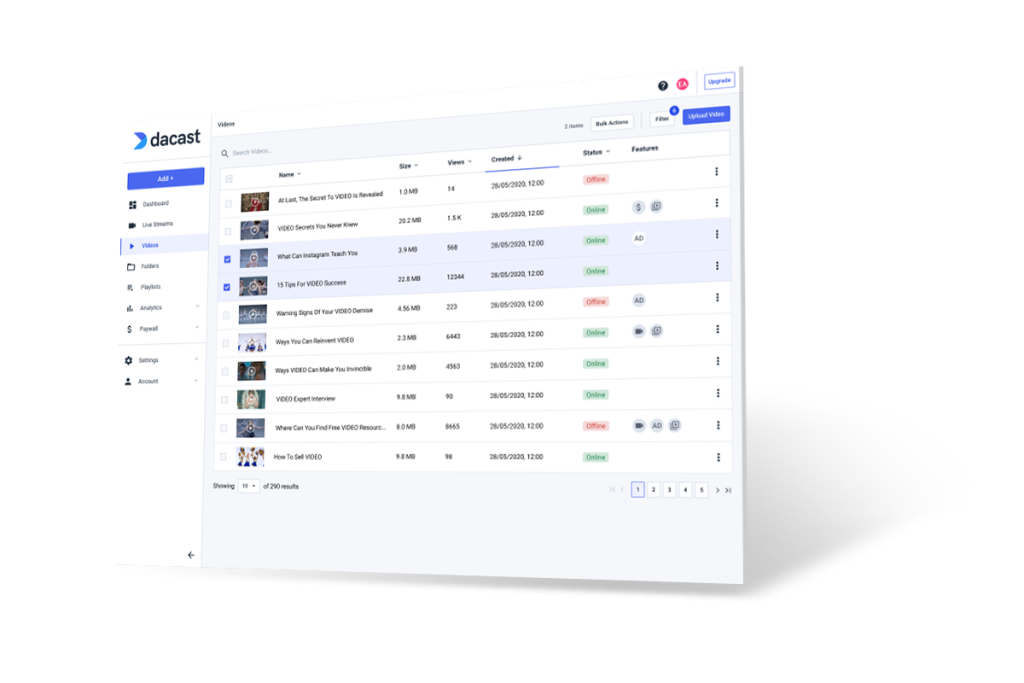 Overview and Company History:
Next up in our best live streaming platforms review, Dacast is an ideal live streaming platform in terms of ease of use. Overall, this platform offers live streaming solutions and OTT video streaming across all devices, including mobile. Recently, Dacast also acquired streaming platform vzaar, for advanced VOD platform features and China playback accessibility. Additionally, this platform offers recurring and pay-as-you-go pricing.
Dacast Streaming as a Service is an ad-free, white-label platform. With Dacast, users can access the top-tier live streaming CDNs to reach viewers around the globe. Among other stand-out features, Dacast offers secure video upload as well as professional-grade video on demand hosting. Dacast broadcasters include small to medium companies, enterprise businesses, media companies, TV stations, religious community networks, sports leagues, e-learning, government, and municipal organizations.
Key Features:
Secure, global content delivery, including industry-best video hosting
24/7 tech support with all plans, including email and live chat
Video security features, including password protection and encryption
Player API access for 3rd party player integration
Video API access on premium plans
Annual transcoding data included
Real-time analytics
Ad-free streaming
Detailed Features:
Live streaming and VOD packages on all plans

Unlimited viewers and live channels

White label and branding control

Embeddable HTML5 video player

SVOD, AVOD and TVOD monetization options

Mobile device support
Live recording

Plans for every budget
Pricing:
For your business needs, Dacast has many live streaming pricing options. The Developer plan is ideal for newcomers with 100 GB of bandwidth, 20 GB of storage, at just $21 per month billed annually.
However, business users will likely want to use the popular Scale plan, which includes 2,000 GB of bandwidth with 1000 GB of storage for $188 per month billed annually. This premium pricing plan adds phone support, monetization paywall, M3u8 links for live channels, ads insertion, white-label Cnames, and video API access. Additional bandwidth is available upon request for monthly plans.
We also have the Event plan, ideal for organizations that stream events once, occasionally, or on an irregular schedule, it includes 6,000 GB with 10 GB of storage for $63 per month billed annually. You can access this bandwidth for up to one year after purchase, making it an economical option for occasional event streamers.
Broadcasters can contact Dacast directly to learn more about custom-priced high volume plans.
3. Wistia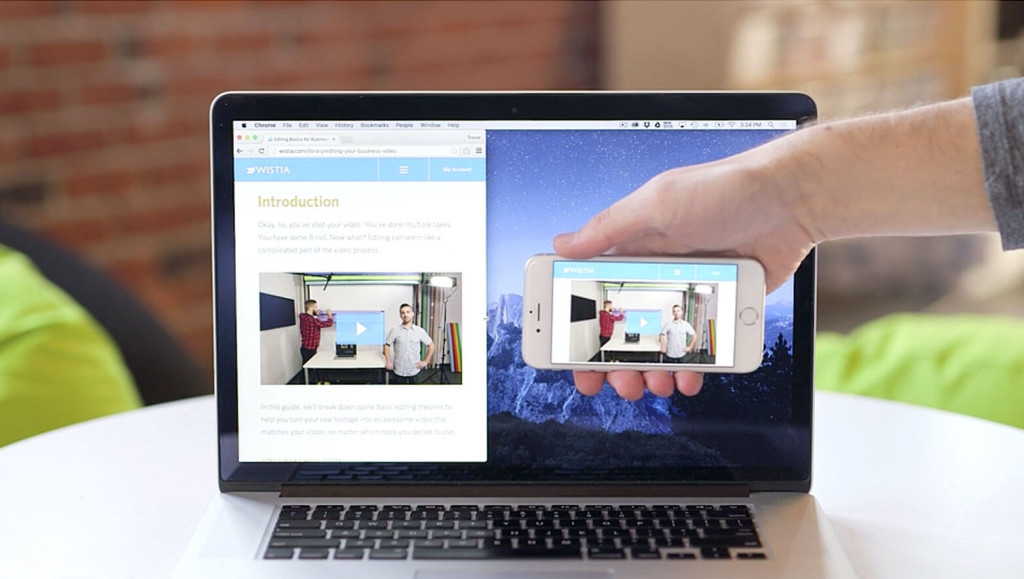 Overview and Company History:
Wistia was founded in 2008. The Massachusetts-based platform focuses primarily on marketing. Note that this OVP does not offer live streaming functionality. Wistia's core business is that they provide a television-quality experience for their viewers that helps users grow their audiences. They are known for being the online video platform that puts users in control of their content. 
Key Features:
Multi-bitrate and adaptive streaming

Global content delivery

Tech support, but premium support is only available on custom-priced plans

Video API access, with six different APIs available

Security features, including password protection, email gating, and domain restriction

Advanced video analytics
Detailed Features:
Fully customizable player
Unlimited users
Basic integrations
Easy embedding and sharing

Mostly unlimited bandwidth

Integrations with various CRMs

Great security features

No China video delivery
Pricing:
For a basic plan, Wistia pricing starts at $0 with many limitations. For paid plans, the Pro plan starts at $99 per month. This includes hosting for up to 10 videos, and additional videos cost $0.25 per month. For larger customers, there are also Advanced custom-priced plan options.
4. Vimeo Live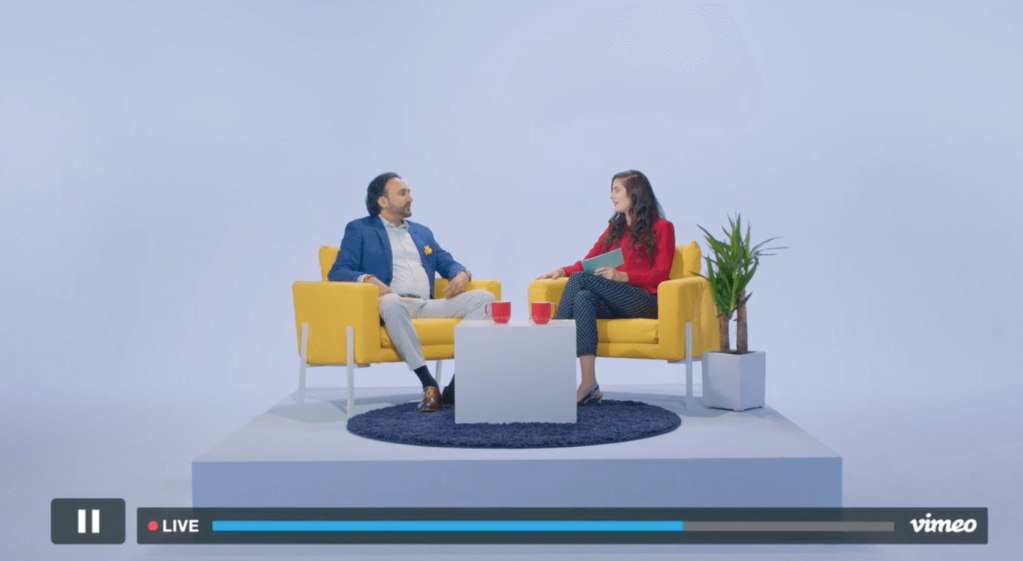 Overview and Company History:
Next up in our best live streaming platforms review is Vimeo, an online video platform that originally launched in 2004. In 2017, the company acquired the Livestream OVP. In recent years, Vimeo has pivoted toward the B2B sector. One element of this shift is the Vimeo OTT solution, which markets itself as an all-in-one streaming solution for live broadcasting and video hosting. As a streaming service, Vimeo OTT offers uploading from any device, player customization, and video analytics. Overall, Vimeo OTT targets larger-scale businesses with substantial budgets.
Key Features:
Full-HD quality
All-device video player with adaptive bitrate streaming
Privacy tools, or embed to any website
White-label service
Live audience chat
Monetization options
Detailed Features:
Large storage capacity
Privacy options
Video management service
High-quality videos and streams
Upload from anywhere
No China video delivery
Pricing:
Since the acquisition, Vimeo Live has eliminated the Livestream basic plan and other monthly plans. Today, Vimeo Live starts at $75 per month for the "Premium" plan. This includes unlimited streaming and 7 TB of storage. For users who need 24/7 live streaming, more security options, video API access, and other advanced features, customized plans are available.
It's good to note that the Premium Plan does not provide access to phone support, security features, white-label, pay-per-view, or 24/7 streaming. To access those professional live streaming features, users need to purchase a custom-priced Enterprise plan.
5. Kaltura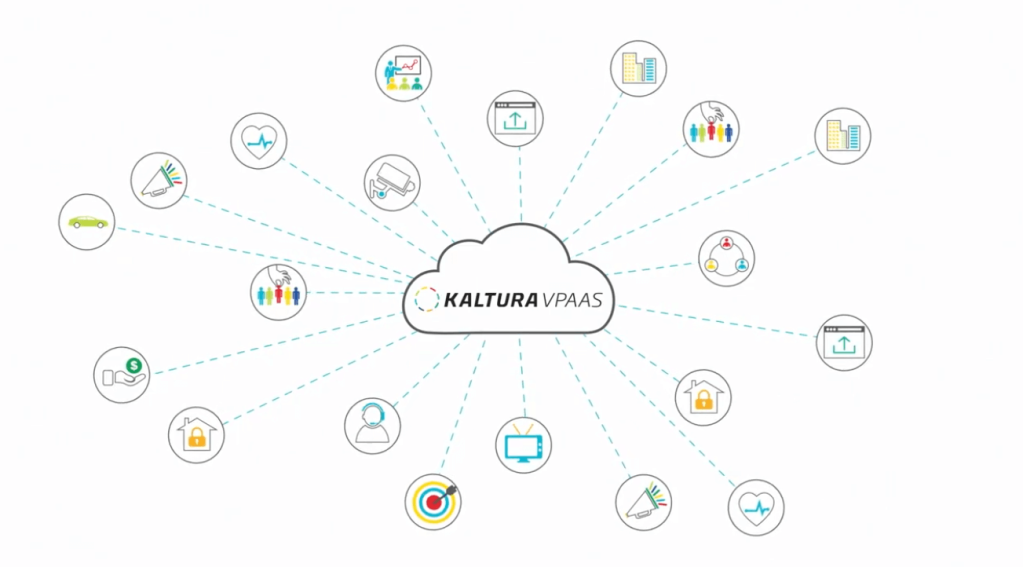 Overview and Company History:
With a video management foundation in its open-source software, Kaltura offers a unique focus in the OVP market. Historically, this company has worked most extensively with educational institutions.
While the Kaltura software is free, it requires an infrastructure of servers for hosting and distribution. This platform represents an alternative to the self-hosted model (e.g., Dacast). That said, Kaltura offers cloud-based video hosting and distribution services for both VOD and live streams.
Kaltura shines when it comes to extensibility. The open-source nature of their software means that a community of users create and share countless add-ons and integrations.
The downside of Kaltura's extensibility, however, is that the platform can be confusing to use. With so many different features, it can be overwhelming for beginner users.
Key Features:
Live streaming and VOD hosting
Secure content delivery via Akamai and eCDNs
Live transcoding, live production software, and video marketing tools
Video APIs, SDKs, developer tools, and code recipes
Highly customizable, and therefore highly complex, streaming platform
Detailed Features:
Multi-bitrate and adaptive streaming
Video API access
Global content delivery via a combined CDN approach
Ability to bring your own CDN
Security features including a range of authentication and encryption options
Monetization including all major models – subscription, advertising, PPV streaming
No China video delivery
Pricing:
Kaltura doesn't publish pricing information on their website. However, some users have said that plans start at about $1000 per month and go up from there. For more details, you can read about this platform's pay-for-what-you-use pricing model.
6. Brightcove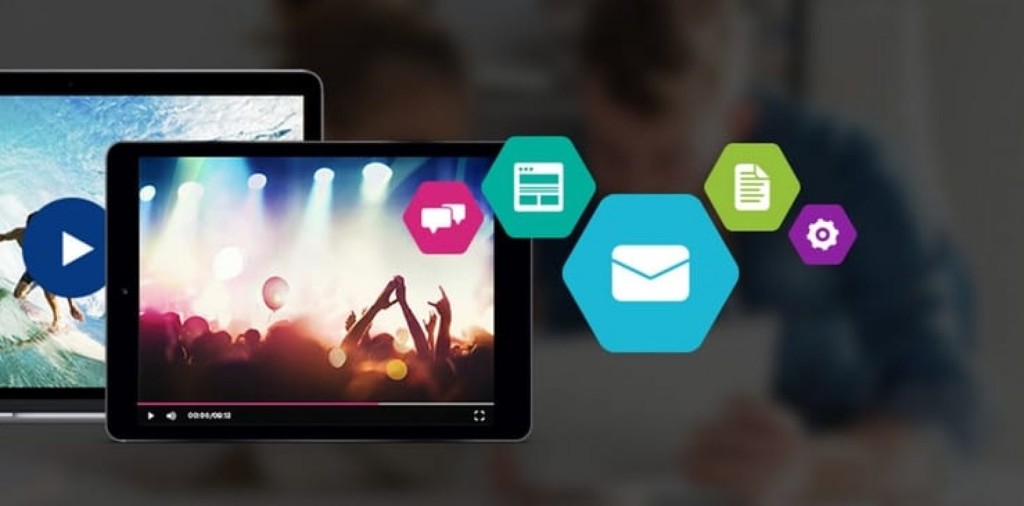 Overview and Company History:
Brightcove is an online video platform that targets large businesses. Brightcove divides its product offerings into several discrete categories. These include Video Player, OTT Flow, Video Marketing Suite, and a number of others. They have recently acquired Ooyala and announced the end of life of the Ooyala platform.
Among other offerings, Brightcove's streaming and hosting platform is called Video Cloud. This platform includes an all-screen player and supports monetization. Additionally, it offers a functional analytics feature.
Key Features:

Monetization & advertising
HTML5 all-device video player
Video analytics
Social publishing tools
Token-based REST APIs
24/7 customer support
Detailed Features:
Live streaming and video-on-demand hosting
Server-side ad insertion
Cloud transcoding and adaptive bitrate streaming
Monetization options on custom-priced plans
Custom video portals
CRM integration
No China video delivery
Pricing:
Brightcove doesn't publish its pricing plans for Video Cloud live streaming services online. For a customized quote, you need to contact them directly to discuss your specific business needs. For more details, you can check out this third-party review of the platform as well. Note that this might change following the absorption of the former Ooyala video platform.
7. JW Player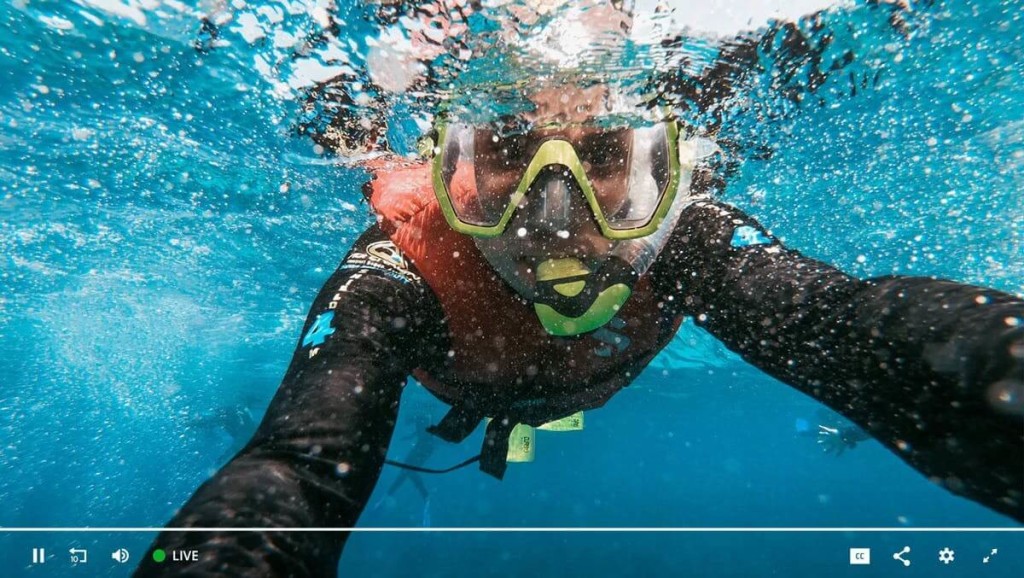 Overview and Company History:
JW Player was originally founded as a video player. However, the platform has since expanded to include video hosting and delivery services. Recently, the company added live streaming to its offerings as well. JW Player is a highly capable player that is based on open-source coding. The live streaming platform includes the player itself, among other useful features.
Key Features:
Live streaming and video-on-demand (VOD) hosting
Video recommendations engine to generate a custom "watch next" recommendations
Tools for monetization via advertising, and detailed revenue tracking
Cloud-based content-management platform
Content-recommendations engine
Custom video galleries
Up to 1080p HD streaming
Support for monetization via advertising
Detailed Features:
Multi-bitrate and adaptive streaming
Global content delivery
Email support through the $100/month plan level
Video API access on all plans
Security features are basic but functional.
Only custom-priced Enterprise plans offer DRM
Monetization via advertising
No China video delivery
Pricing:
With JW Player, limited live streaming support begins at the Starter plan level. At $10/month, this plan targets developers and small businesses. Among other features, it includes storage for up to 1,500 videos and bandwidth for 150,000 plays. For most higher volume streaming/hosting, custom-priced Enterprise plans include ad integration and remove revenue sharing. Publishers and broadcasters should contact JW Player directly for pricing and features.
8. Flowplayer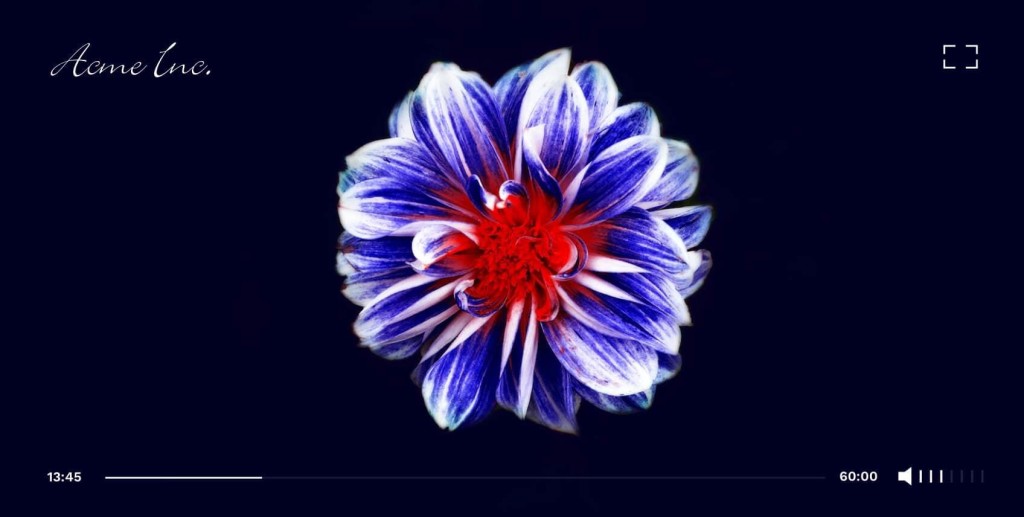 Overview and Company History:
Flowplayer is an online video platform that serves large media houses and small businesses. They are primarily known for their white-label streaming services and top of the line monetization solutions.
Flowplayer has offices in the United States, Finland, and Sweden. Flowplayer was launched in 2013, but the site provides very little background information.
If you are looking for an online video platform that is simple and straightforward, Flowplayer could be an option for you.
Key Features:
High-quality video player

Live streaming capabilities

Award-winning monetization solutions

Powerful video analytics

Monetization Tools
Detailed Features:
Live streaming
Live analytics
DRM
Android and iOS SDK
Dedicated contact for support
No China Video Delivery
Pricing:
Flowplayer has three pricing plan packages: Standard, Professional, and Enterprise. The Standard package costs $25/month, and the Professional package is $100/month. The Enterprise package is the most inclusive package and it runs at $500/month.
Wrapping it up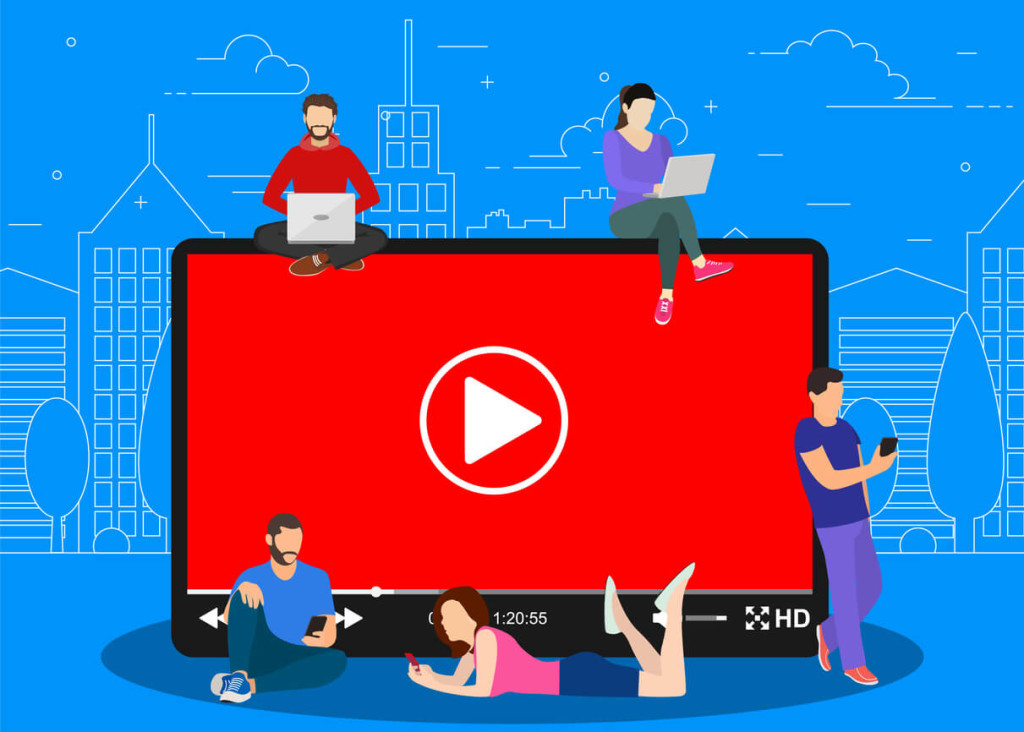 The streaming service market is full of many great options. Choosing the right platform can be overwhelming, but we encourage you to take a step back, analyze your goals and priorities, and choose an online video platform that meets your every need.
We also encourage you to test platforms with their free trials to make sure you find the one that is your perfect fit.
Whether you want to stream live video occasionally, do regular business-related broadcasts or anything in between, Dacast is here to help. We hope this post has helped you narrow down your OVP options. And when comparing OVPs, we highly recommend taking advantage of trial pricing when possible.
Meanwhile, if you haven't already, you can try out the Dacast online video platform free for 30-days (no credit card required). Just click the button below to sign up and start streaming live today!
In addition, we invite you to join our LinkedIn group for regular live streaming tips and exclusive offers.
Thanks for reading this online video platform comparison. Let us know your feedback and questions in the comment section below. We love to hear from our readers, and we will get back to you.