The future of the internet lies in video. By 2020, it's estimated that 76% of all web traffic will be video. Smartphones are driving a transformation in digital media. Live video is revolutionizing the industry. Costs are falling as technology gets cheaper. Nowadays, almost anyone with access to a webcam and internet has the ability to broadcast.
When it comes to video hosts, there's one big kid on the block: YouTube. The service is massive, with millions of users and billions of video views per day. If it were a country, it would be one of the largest in the world. However, YouTube isn't the only available option. Despite its many advantages, there are also drawbacks to the streaming platform. And when it comes to live video streaming, in particular, many users prefer other streaming solutions.
In this article, we review and discuss YouTube and two YouTube Live alternatives: IBM Cloud Video and Dacast. We'll compare live streaming pricing plans, consider the basic features, and discuss the ideal user for each online video platform. We think you'll find that there are many benefits to these YouTube Live alternatives, depending on your particular streaming goals. Let's dive in!
YouTube Live Review
Live streaming via YouTube is relatively simple. First, you have to ensure that you verify your channel. This simply requires a phone number. Once verified, you can stream and upload videos longer than 15 minutes. There are two main methods of streaming, which we'll review next.
Stream now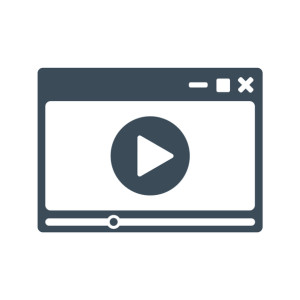 The first is the new "stream now" method, which is currently in open beta testing. This streaming method involves:
Setting up an encoder with the provided credentials
Selecting a name and description for your stream
Choosing tags, categories, and privacy, and
Enabling monetization via Google ads (if you desire).
Stream later
The second method of live streaming is called "events." This involves scheduling a stream in the future. This method allows you to use your webcam to broadcast via "Hangouts on Air."
However, you won't be able to live stream on YouTube if you received one of three types of warnings. The first is a "Terms of Use" strike. One common way that users receive this strike is by including third-party advertisements in live streams. This includes burned-in commercials, for example. The second is a copyright take-down on live content. The third strike can occur if you've had a stream blocked globally within the past 90 days.
Best features
Overall, YouTube's best features include being free and incredibly popular. Almost everyone knows about YouTube and how it works. When it comes to live streams, this popularity likely means more viewers. Your content is easily accessible and you can build a following thanks to subscribers. This makes YouTube the premier live video platform in terms of social engagement.
Ideal use and users for YouTube Live
Of course, YouTube is a platform with some major benefits. Most of these are social. Thus, the ideal use for YouTube Live streaming is when you are trying to try to maximize your audience. Comments, likes, subscriptions, and channels allow for easy interaction. In short, YouTube can be a solid choice for B2C (Business-to-Consumer) users.
Why the need for YouTube Live alternatives?

However, YouTube live has significant downsides as well. First, YouTube may re-use content that you broadcast on the platform. Many businesses are concerned about these licensing issues.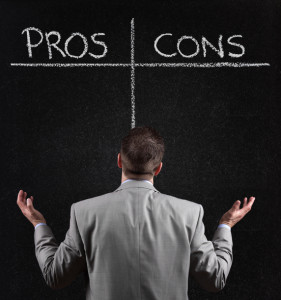 Blocking is also a major concern. In fact, YouTube is the third most blocked website in the world. Schools and businesses often block the platform as a matter of course. This is a very serious concern for business and educational uses.
Another reason to seek YouTube Live alternatives stems from YouTube's indiscriminate advertising. If you monetize your content, you may find that your stream plays host to objectionable ads. You can block these ads, but by the time you take action, it may be too late.
Finally, a major drawback of YouTube Live is that there is no tech support available. There are documented cases of major events having issues because YouTube scheduled a hardware upgrade to run concurrently. In addition, YouTube won't notify you of these issues beforehand. This is the price that you pay for streaming via a free platform. When you need help or have a complaint, there may be no one available for support.
YouTube Live Alternatives: IBM Cloud Video

Fortunately for broadcasters today, there are many YouTube Live alternatives in the live streaming world. In this post, we'll consider two such competitors. First up, we'll take a look at IBM Cloud Video (formerly Ustream, until January 2018). Founded in 2007, IBM Cloud Video is a video hosting and streaming company. Initially, it was a way for U.S. troops fighting in the Middle East to communicate with their families back home.
IBM Cloud Video review
Since its acquisition by IBM, the former Ustream platform has morphed into a video services company working mostly with big enterprises offering them CDN services.
IBM Cloud Video pricing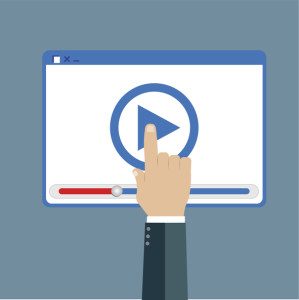 The lowest tier account for Pro Broadcasting costs $99 per month. This package offers 100 viewer hours and only 720p HD broadcasting. This plan also lacks some essential features, including:
Multiple channels (only supports one broadcast)
Custom branding (not a white-label service)
Embedding controls
Paywall
24/7 customer support
Overall, IBM Cloud Video plans to scale up to 5,000 viewer hours for $999 per month. At that level, paywall access and white-label service kick in. However, that's a steep price to pay for these features. In addition, Enterprise plans use custom pricing. These plans do support full HD broadcasting and full custom branding. However, they are also much more expensive (over $999/month).
YouTube Live Alternatives: Dacast
When considering YouTube Live alternatives, we'll also take a look at our own live streaming platform, Dacast.
Dacast Streaming as a Service (SaaS) is a white-label video hosting and live streaming platform. Dacast is a video company based in San Francisco, with a satellite office in London.
Dacast has positioned itself as one of the most affordable, fully-featured video platforms. Both live streams and on-demand video are delivered using top-tier CDN (Content Delivery Network). These live streaming CDNs are the largest and most reliable in the world. Dacast's streaming solutions include support for both live and on-demand content streaming.
YouTube Live Comparison with Dacast
IBM Cloud Video and YouTube simply serve different audiences for different purposes. YouTube Live is a great platform for those who want simple, free live streaming. Dacast, on the other hand, is aimed squarely at broadcasters with more complex and/or demanding needs.
For example, let's say you want to try the following with your live stream:
Use custom branding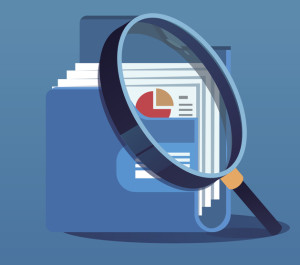 Yes, YouTube allows you to insert your own brand logo. However, every video will also feature the YouTube logo prominently. This means free advertising for them and a less professional look for you.
Avoid cluttering your video with unrelated content
YouTube also clutters content on their site with related videos. Even when embedded, YouTube videos display related videos after the clip stops playing. This could include content you don't like or even videos from competitors!
Target your videos to people in businesses and schools
How do you deal with the problem of your employees or students spending all of their time watching YouTube videos? You block the site, of course. YouTube is one of the most blocked websites in the world. This is especially true in business and academic settings. If you plan to target businesses or schools with your content, Dacast is a much safer option.
Stream live video on your website

Next, note that YouTube has limited privacy features. Essentially, it supports three options:
Public videos
Unlisted videos (which don't show up in search results, but anyone who has the link can watch), and
Private videos.
Dacast, on the other hand, offers much more robust options and features when it comes to setting up live video streaming. These include password protection, domain restrictions, geographic restrictions, and embedding control.
Use outside advertising in your live streams
YouTube disallows advertising from third parties in videos on its site. All ads have to come through its Google Adsense platform. This maximizes YouTube's revenue, but it also restricts your options. As a pro OVP, Dacast is much more flexible and customizable. In fact, you can integrate any advertising platform via Dacast's video API.
Monetize by selling tickets (pay-per-view) or subscriptions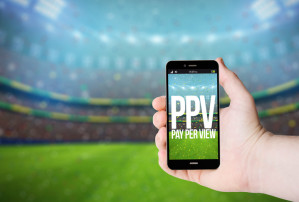 Advertising is the only real way to make money off your content on YouTube.
That said, this monetization approach is limiting for many types of streaming users. For example, imagine a sporting event or concert. Charging an access fee for these types of events is standard.
Dacast makes this simple with an integrated paywall. Viewers simply enter their payment info in the video window and watch instantly. Since payments are integrated into the video window, income from embedded streams on other sites is seamless.
Build your own platform using an API
Since Dacast is a paid service, the functionality and trust placed in the user are much greater.  Once you pay for access to the service, it's yours. YouTube has to maintain control of its content in order to generate profits. Due to this, YouTube's API is relatively limited.
Dacast video content management API is fully-featured. You can literally replicate every function of the platform inside your own application or service. This allows you to create complex web, mobile, or desktop apps. We can integrate your live and on-demand video content seamlessly for public or private use.
Resell live streaming functionality to others
Since Dacast is white-label, API integrations are seamless and invisible. This allows for reseller functionality. Essentially, a business or institution can purchase streaming data in bulk. They can then resell portions of the bandwidth for others to access.
This is useful for small video companies streaming weddings and sporting events. It's also useful for major universities and franchise corporations. Those receiving the re-sold streaming functionality will not be made aware that it is provided via Dacast.
Maintain a highly professional appearance
For businesses and professional groups, appearance and formality are important. Generally speaking, YouTube is not a formal place. It's a place known for cat videos and fails compilations, which can detract from the overall professionalism of the site.
In contrast, Dacast allows you to match your video content to the tone of your particular organization or cause. The platform features simple, powerful features that you can modify easily to match your needs. With Dacast, you can avoid outside branding, clutter, and unrelated content.
IBM Cloud Video Comparison with Dacast
Dacast aims to bring cutting-edge live streaming technology to all businesses and groups. This is what we call "the democratization of live streaming."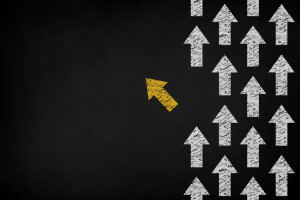 The basic Dacast plan offers the Starter plan at just $39 per month. That's one-fifth the cost of the basic IBM Cloud Video plan. This basic plan also offers advanced features not supported by basic IBM Cloud Video plans, including:
Analytics
Full white-label branding control
Restrictions via password protection and domain fencing
Many of these options are not available via IBM Cloud Video unless you're willing to pay $999 (or more) per month.
Dacast's premium-level Scale monthly plan costs $188 and includes 2,000 GB bandwidth per month. IBM Cloud Video's mid-level plan is $499 per month and only offers 2000 viewer hours. Even at this rate, IBM Cloud Video still doesn't offer advanced functionality like full white-label branding and monetization.
For users who don't live stream regularly, a monthly fee doesn't make much sense. Dacast offers bandwidth for these users that can be purchased in bulk. It can be used for up to 12 months after purchase.
Ideal User for Dacast
None of the functions that we've just listed above are possible with YouTube Live.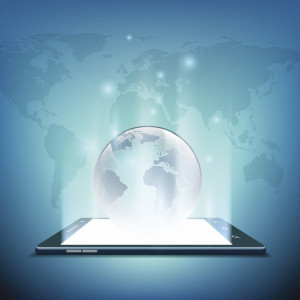 On the other hand, a professional video streaming platform like Dacast is built exactly for these sorts of uses. Therefore, we know that Dacast is one of the YouTube Live alternatives that can be a better fit for business users. For example, unlike YouTube Live and similar free apps, with Dacast you can stream live video on your website and maintain complete control and rights to your own content!
With competitive pricing plans and compelling features, Dacast is an attractive offering in the B2C online video platform market. This is true, especially for the SMB market.
Dacast is also popular in a number of other industries, including:
Conclusion
As you probably know, there are many different video service companies operating today. However, each online video platform has its pros and cons. As experts in the industry, we hope this article has offered some insight into YouTube and YouTube Live alternatives. And we hope that this comparison makes it easier for you to choose the best streaming solutions for your needs and goals.
Do you have any questions or experiences to share about YouTube Live alternatives, or anything else? We love to hear from our readers, so feel free to "sound off" in the comment section below! For regular tips on live streaming, you're welcome to join our LinkedIn group.
Have you considered giving Dacast a try, but you aren't sure you want to commit to a monthly fee? Check out our platform and see all of our great features for yourself. Sign up today to try streaming free for 30 days (no credit card required). We'd love to help you get started!
Thanks for reading, and good luck with your live broadcasts!
By Max Wilbert.