You've made the decision that you're going to create content online, now it's time to figure out how you're planning to get it seen. You will want your content in front of the maximum number of viewers possible. That's where a live streaming Content Delivery Network (CDN) comes in.
There are many possible live streaming solutions on the market. You'll want to consider the technical elements of content distribution too. Among these technical considerations is the need to ensure you can deliver your content quickly and effectively to a large audience.
A smooth streaming experience allows you to share your video content and business in the best possible light. Buffering, slowdowns, stream interruptions, and other glitches can ruin an otherwise excellent video production. Choosing the right live streaming CDN can make all the difference in addressing these elements (and others). In this article, we've provided information on content delivery networks for live streaming and compare the best options out there.
We'll be covering:
What is a CDN?

How do CDNs Work?

What are the Benefits of a Live Streaming CDN

Content Delivery Networks and its Business Benefits

Why CDNs are important for Live Streaming

CDNs and Video Hosting

HTML5 Live Video Streaming

How to Access a Powerful Live Streaming CDN

Finding the Right Live Streaming CDN to Use

Content Delivery Networks Comparison

Choosing the right OVP with a Top-tier Live Streaming CDN

Final Thoughts
What is a Content Delivery Network (CDN)?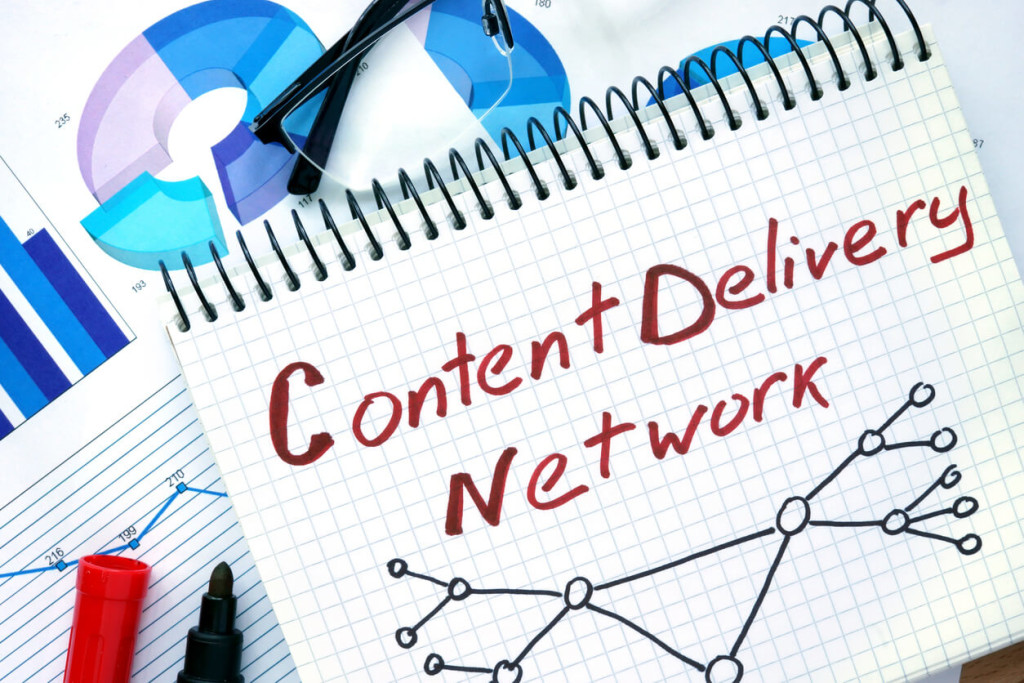 A content delivery network (CDN) is a network of servers and data centers. They have a goal of providing high-quality video to the end-user. It's essentially a cell phone tower for video content. The servers are located in various locations across the globe. These networks cache content, which is the process of copying data and storing it in multiple different locations. The terms content delivery and content distribution network are interchanging and there is no difference between the two. They both distribute and deliver content to the end-user.
Today, video streaming CDNs deliver a large portion of the data that is sent over the internet at any given moment. Businesses in particular, which may experience fluctuating demand for data or cannot afford the hefty cost of deploying servers worldwide, usually rely on CDNs for their content.
There are two main benefits of a CDN:
Using a live streaming CDN increases speed and reduces buffering by routing content to the server closest to the viewer.
CDN providers create redundancy. Instead of all visitors being routed to one or a small number of servers, the load can be spread among many different servers.
In general, your chosen online video platform (e.g. Dacast) gives you access to a particular live streaming CDN.
How Do CDNs Work?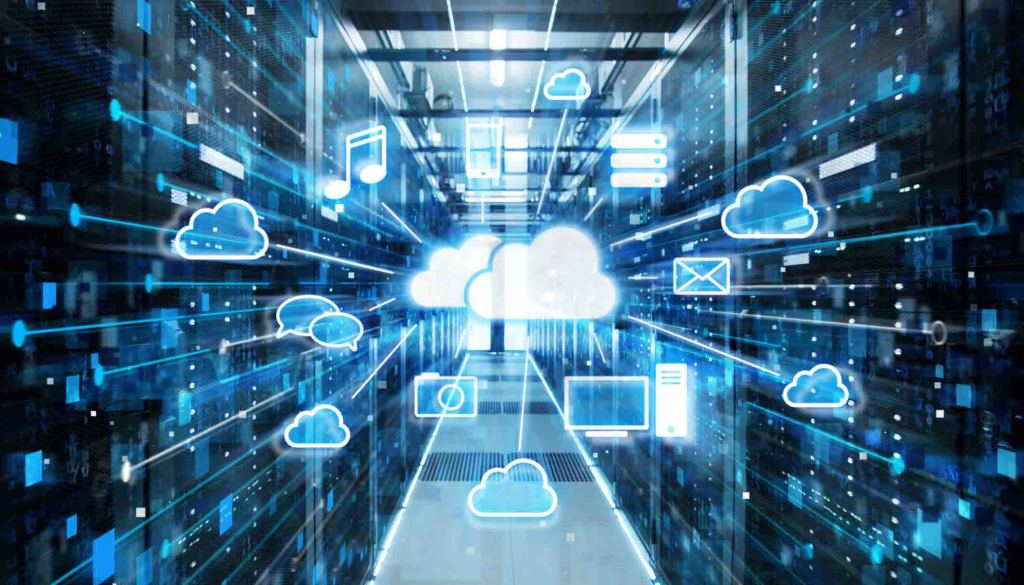 Content that goes through a CDN can include text, images, video, and much more. However, CDNs are most often used to distribute large files. It's important to understand that the internet isn't automatic and instantaneous. The speed at which content reaches your computer or mobile device doesn't depend only on your connection speed. Content delivery speeds are also determined by the number of "jumps" that content has to make en route. If an old and/or distant server is the host, for example, web content on that server may load very slowly.
All that said, a high-quality CDN can revolutionize and streamline that entire process. That way, you can focus on creating high-quality content for your viewers!
What are the Benefits of a Live Streaming CDN?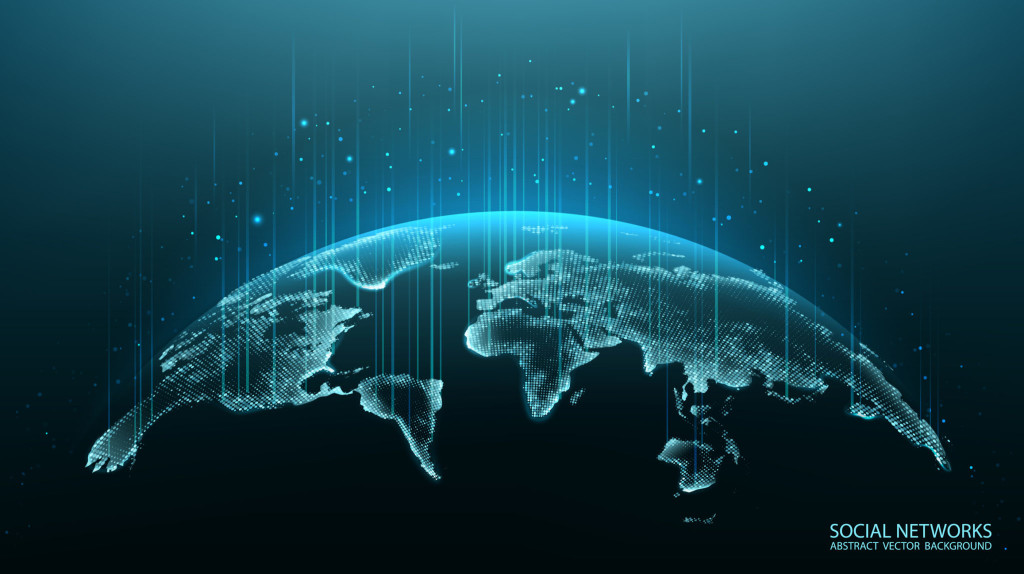 A CDN allows you to use a widely distributed network of live streaming servers for your content. The main benefit of this approach is increased access speeds on the part of viewers. Typically, viewers who request content from a CDN are automatically routed to the closest server, as we mentioned above. This is called the "edge" server. A viewer's IP address generally dictates the server to which they're directed.
Additional distance between a given server and the user adds more potential latency (i.e., lag time) to the internet connection. Essentially, a live streaming CDN makes streaming go more smoothly for all viewers. A top-tier CDN reduces buffering and maximizes the quality of live video streaming.
Other benefits to using a live streaming CDN include increased resilience and scalability. Imagine that you're live streaming from a single server and suddenly your content goes viral. All at once, ten thousand people request data from your server. This overloads your machine, causing it to crash. At this point, no one can access your stream. This is a disaster scenario for video distribution, especially in the case of monetized streams.
With a live streaming CDN, the server network distributes loads like this across dozens, hundreds, or thousands of servers. That means that video content can be reliably delivered to thousands or even millions of viewers at once without service interruptions. For professionals, this sort of reliability is essential. Especially when it comes to scalability.
The final major benefit is that live streaming CDNs reduce costs and technical overhead. Yes, it is possible to build your own global network of servers to deliver your content to users. However, this requires a great deal of expense (hardware, electric costs, maintenance, etc.) and a dedicated, round-the-clock staff. By using dedicated CDN streaming platforms, the hard work is done for you. Your business is able to focus on bigger problems instead of worrying about servers crashing if you create viral content.
By choosing a streaming solution integrated with a CDN, you're renting access to a global network of high-performance and professionally-built servers. Access to high-quality CDNs is one reason that the Hardware as a Service (HaaS) business model has become increasingly popular. Individual users, businesses, enterprises, and other organizations can all gain access to speed, reliability, security, performance, and more—without the attendant costs.
Content Delivery Networks and its Business Benefits 
Besides the four main benefits, we mentioned above, using a CDN has many more business-specific benefits.
CDN delivers speedy content for the end-users. This speed increases customer notification and in turn, can drive more sales for online businesses.
With the additional server capacity a CDN provides, your business website can sustain higher traffic.
Segmenting your audience becomes easy.
Storage and security. CDNs offer secure storage capacity for content such as videos for enterprises as well as archiving and data backup services.
Why CDNs are important for Live Streaming
Improved connectivity and advanced technology have combined to make streaming a part of everyday life. End-users now expect high-quality content with lightning-fast delivery. CDNs play a crucial role in meeting these live streaming demands. If a live stream begins to lag, viewers will click off. They don't want to wait to see if it will become better. Instead, they just look for a new stream. But, with the use of live-streaming CDNs, edge computing brings computation and data storage closer to users. This improves response time as well as saves bandwidth by decentralizing processing and decision making.
Many CDNs for live streaming are optimizing infrastructure to speed up users' access to information, which reduces data access costs for enterprises. CDNs are important for live streaming because they allow your viewership to grow. Businesses want to scale, and without the use of a CDN for live streaming, this isn't possible. When a business doesn't use a content delivery network, they run the risk of latency, security breaches, and remaining small.
CDNs and Video Hosting
When you visit a website and watch a video on the internet, a server is involved. Your computer sends a signal to a server requesting content, which in turn gets delivered to you. You know that a CDN is made out of hundreds if not thousands of these servers. The same thing goes for video hosting platforms. While you may not see a connection, there is!
While you can host videos online for free on YouTube, as a business, you'll want a more professional streaming platform. The dedicated online video streaming service you choose will provide a network of computer servers that will store your video on their disks. It also provides a robust network connection so that your viewers can access the videos quickly and easily without any network lag.
As a business, you need the best options to begin your remote video strategy. If you stick to the free, public platforms, there will be a limit to your growth. But, if you use a secure video hosting platform and CDNs for live streaming, your growth can continue and there's no stopping you.
HTML5 Live Video Streaming
HTTP live streaming (HLS) is supported on iOS, Android, Mac, Windows, Linux, and almost every other modern platform. It doesn't require a plugin but instead uses built-in HTML5 browser functionality. HTML5 is now by far the preferred method for video playback.
In 2019, over seventy-nine percent of all global consumer web traffic comes from video, most likely from HTML5. That figure continues to grow in 2020. Given this trend, HTML5 and mobile-compatible live streaming are absolutely essential for businesses. Dacast has an HTML5 player that can simply be embedded on any website. It's white-label and fully customizable. You're able to add your own company's branding, colors, and more. In order to deliver your video, you can utilize the latest cutting-edge technologies and long-establish standards. Use any RTMP hardware, software encoder, or choose "HLS Ingest" via Dacast's low-latency live streaming solution.
How to Access a Powerful Live Streaming CDN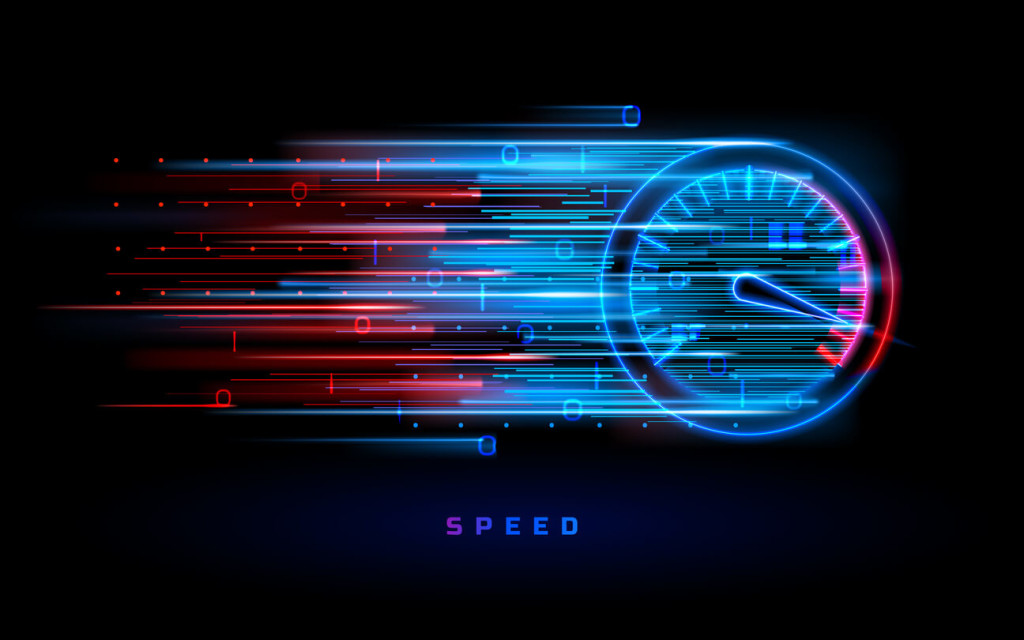 There are many different ways to get access to a live streaming CDN. For one, you could set up a deal yourself. Major CDN customers generally work with petabytes of data and spend tens of thousands of dollars on bandwidth.
Alternatively, most CDNs now offer pay-as-you-go contracts for smaller users. These are usually billed for bandwidth on a per-GB basis. If you have video files residing on your own servers, you can connect this server to a live streaming CDN if you expect major traffic.
When dealing with live streaming video distribution, however, this topic becomes more complex. The technical setup required to configure a CDN for use with live streaming video is relatively intricate. In recent years, more CDNs are making it easier for businesses to distribute video content via live streaming over their network. Still, for ease of use, the best way to get access to a powerful live-streaming CDN is via a video streaming platform.
Finding the Right Live Streaming CDN to Use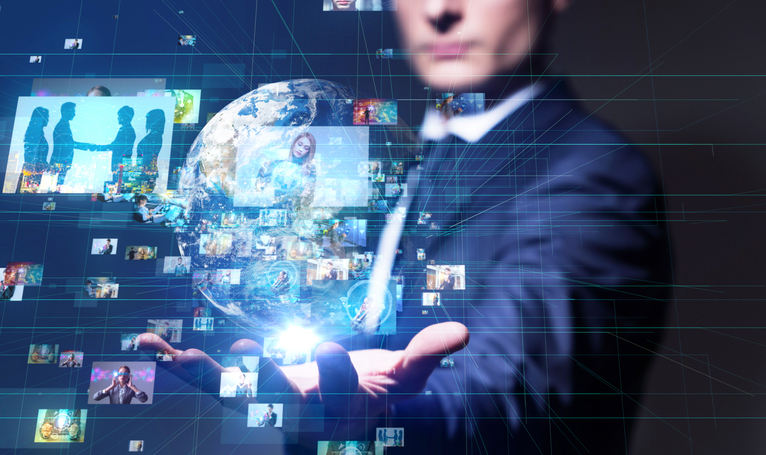 With the explosion of internet content in general and video content specifically, there are many CDNs that provide video distribution services today.
Each CDN has a different focus and strengths. For example, some focus on specific geographic regions. Others specialize in a different type of content. As a business, you will be deciding which CDN works best for your business model. In the section below, we'll review a few of the more popular live streaming CDNs on the market. We discuss what each platform offers and the cost of each.
Among the best CDN for video hosting and live streaming are:
1. Akamai
2. Cloudflare
3. Cloudfront
4. Verizon Edgecast
Online Video Platforms already partnering with a top-tier CDN or using their own:
5. Wowza
6. IBM Cloud Video
7. Vimeo
8. Dacast
Content Delivery Networks (CDN) Comparison:
1. Akamai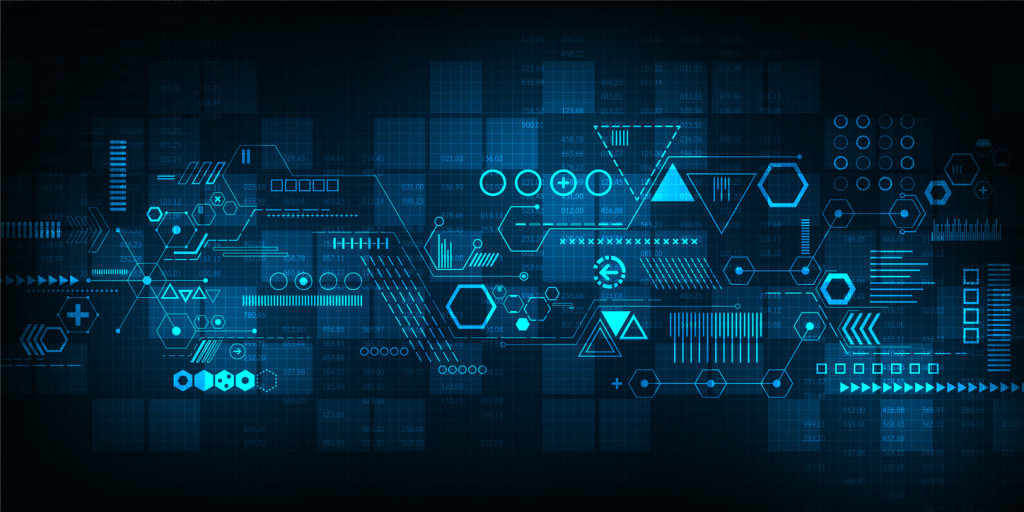 The first of the CDN providers we'll examine here is Akamai. Akamai is one of the oldest CDNs in the world. It's also the largest network, with more than 240,000 servers located in more than 130 countries. A behemoth in the industry, Akamai delivers between 15-30% of all web traffic. A whopping 96 out of the top 100 retailers in the U.S. rely on Akamai for content delivery. Major Akamai customers include Apple, Facebook, Twitter, Google, and Healthcare.gov. This makes Akamai the largest single CDN in the world. Collectively, this infrastructure delivers 30 Terabits of data per second.
Basic Functionality:
The Akamai platform supports live streaming and on-demand video hosting. They provide a number of other features including analytics, video security, privacy settings, HTML5 video delivery, and support for a wide range of codecs and protocols.
Key Features:
Akamai CLI

Case Management

Certificate Provisioning System

China CDN Manager

Content Control Interfaces

CP Codes and Reporting Groups Tool

Diagnostic Tools

Firewall Rules Notification

Identity and Access Management

Log Delivery

Property Manager API

Sandbox Environment
Pricing:
Akamai pricing is customized for each user based on the features they need, the size of their business, bandwidth requirements, and other factors. However, these 2 tiers are available online for comparison:
1 TB bandwidth: $350 per month
10 TB bandwidth: $3,500 per month
2. Cloudflare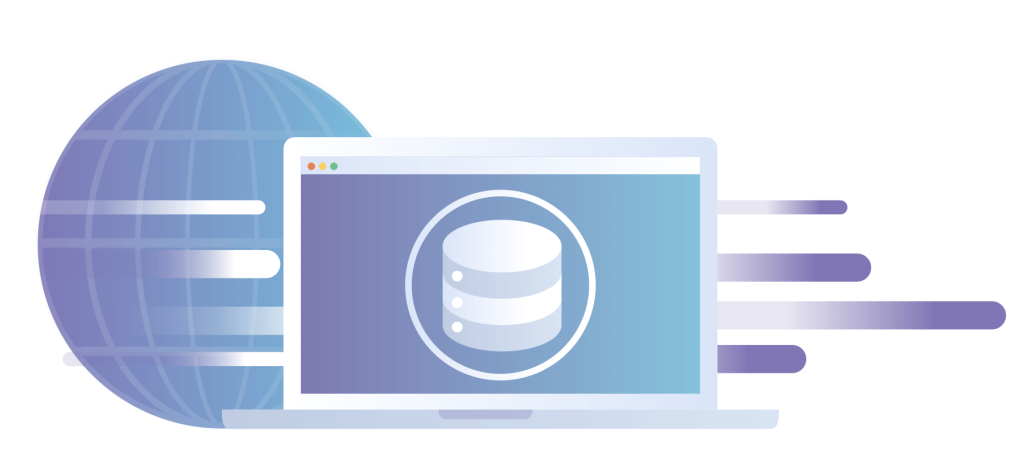 Next, let's take a look at Cloudflare. Cloudflare is a growing CDN with widely distributed PoP (Point of Presence) worldwide. PoP is an artificial demarcation point or interface point between communicating entities.
Basic Functionality:
Their video hosting offering incorporates some great features, including cloud encoding and customizable HTML5 video players. They also support API access.
Key Features:
Globally Load Balanced CDN

Static Content Caching

Instant Full Cache Purge

Min Cache TTL Expiry

Custom Cache Keys

Argo Smart Routing

China Network

Accelerated Mobile Links (AMP)

Async JavaScript Loading with Rocket Loader

Mobile Optimization

CNAME Setup

Key-value Storage with Workers
Pricing:
Cloudflare has simple, transparent pricing plans. Their packages have 4 tiers:
Free plan: available for personal websites, but it doesn't support video hosting.
Pro plan: $20/month
Business plan: $200/month per domain.
Enterprise plans: these plans are available as well with customized pricing per business
3. CloudFront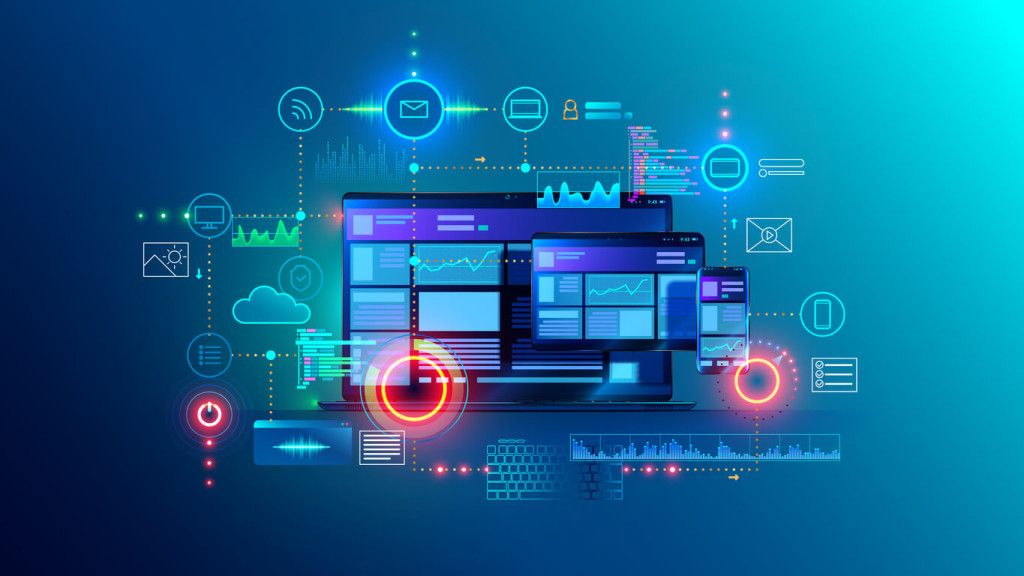 CloudFront is the CDN offering from Amazon's Web Services division. The platform also has a relatively large server network. The United States and Canada, Europe, Asia, and South America all have good coverage. However, they do not yet have coverage in Africa.
Basic Functionality:
Note that CloudFront has servers in 28 countries, compared to 130 countries when you look at Akamai. This can have an impact on the performance of your live stream, especially if you are hosting a global event. Overall, Cloudfront tends to be 14% slower than Akamai. This is useful information to consider for smooth and high performing delivery of your OTT video content. Their service is popular and widely used for hosting large downloads and web files. It also supports video streaming, both live and on-demand. CloudFront's system is pretty basic, but you can build on your own features using external tools and using the API.
Key Features:
Global Edge Network

Security Protection against Network and Application Layer Attacks

Availability

Edge Computing

Real-time Metrics and Logging

DevOps Friendly 

Full-featured APIs and DevOps Tools

Cost-Effective – Pay-as-you-go publicly available pricing 

Free data Transfer between AWS cloud services and Amazon CloudFront for origin fetches
Pricing:
CloudFront pricing is on-demand and based on geographic region, bandwidth usage, and the features you need. CloudFront offers 3 tiers:
Free trial plan for 12 months, which allows 50 GB of transfer-out data and 2,000,000 HTTP(s) requests per month.
On-demand pricing tier based on data transfer out (internet/origin) and HTTP/HTTPS requests
Discounted pricing tier for customers who are willing to make certain minimum traffic commits (typically 10 TB/month or higher)
4. Verizon Edgecast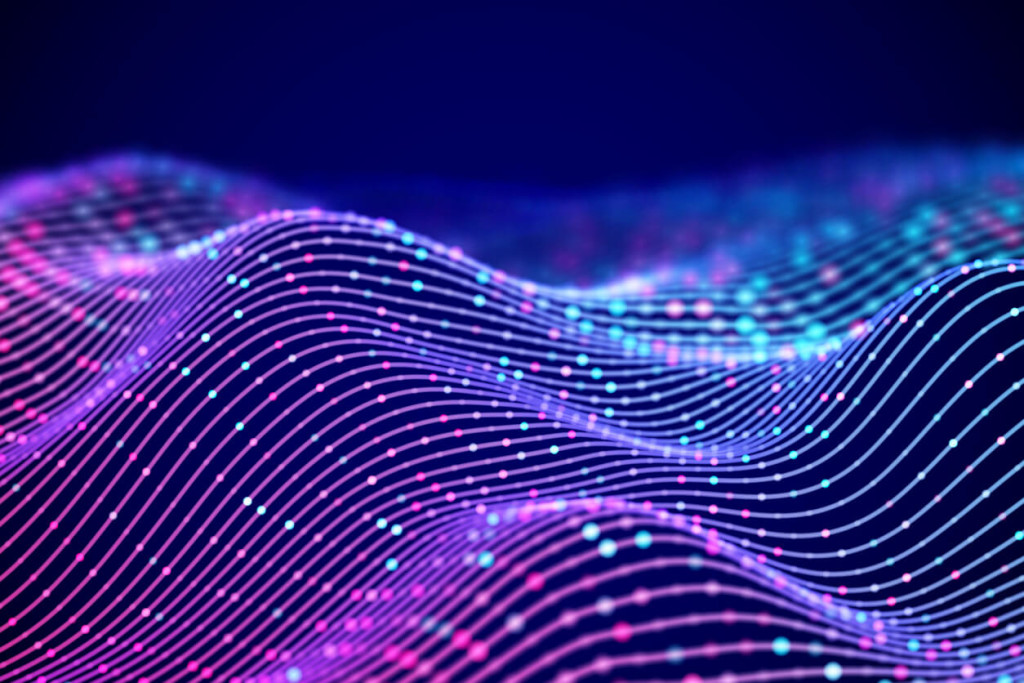 Best known as a cell phone service provider, digital media company Verizon also offers CDN services via its Edgecast network. With 20 Terabits of capacity and 95 nodes located around the world, this CDN is quite large. However, it is still smaller than Akamai's CDN, though Edgecast has expanded more than 340% in the last 2.5 years.
Basic Functionality:
Verizon offers a live streaming video solution natively via its Digital Media Services division. This service is aimed at major enterprise users with large budgets.
Key Features:
CDN Balancing Tech
Video on Demand (VOD)
Live video streaming
RTMP Streaming
Shared SSL Certificates
Large file delivery.
Small file delivery.
GZIP Compression
Mobile acceleration.
Cloud storage.
Security
Realtime Analytics
5. Wowza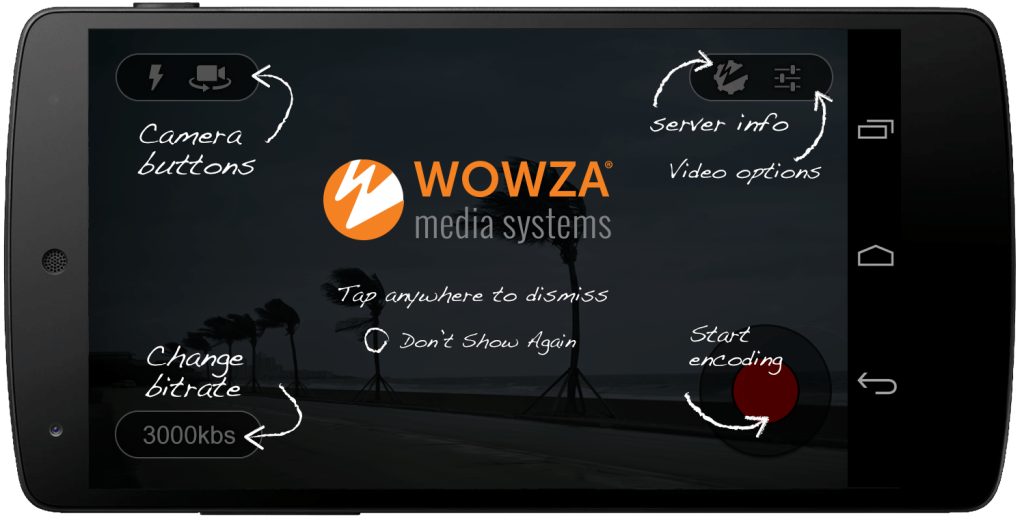 Next up in our review of CDN providers, let's take a look at Wowza Media Systems. Wowza is an online video platform that provides products and services widely used in the streaming video industry. This includes Wowza Streaming Cloud, their video hosting, and streaming platform. Streaming Cloud is the service we will be looking at here.
Basic Functionality:
Stream Cloud includes support for both live and on-demand video. The service includes features such as full HD streaming, low latency live streaming solutions, and security access features. They also offer video API access and use Akamai's network as well.
Key Features:
Cloud transcoding
Live streaming and VOD hosting
White-label video player for advanced customization
HTML5 video player for all-device video streaming
API access
Top-notch customer support
Pros:
APIs are available
Live stream recording
Cloud management portal
4K streaming
Wide range of security options
Cons:
No simulcasting tools
Lack of video monetization and audience analytics tools
Upload Guidelines and Specs:
Minimum dimension: 240p (320 x 240)
Maximum dimension: 4K (3840 x 2160)
Aspect ratio: 16:9, 4:3
Max file size: Not available
Max video length: Not available
Total file storage: 250 GB (depends on the plan)
Compatible video formats: MP4, FLV, MP3, SMIL, AMLST, ID3, NGRP
Pricing
Wowza recently overhauled their pricing plans and added several options. These are split into 2 main tiers: Streaming Cloud and Streaming Engine.
The Wowza Streaming Cloud offers 3 distinct pricing plans and services. Live Event Pricing, monthly plans include:
Basic: $99/month; includes 20 hours of live streaming and 1000 viewing hours based on video resolution of 720p
One Month Event: $149 one-time purchase; includes 20 hours of live streaming and 1000 viewing hours also at 720p
Plus: $499/month; includes 150 hours of live streaming and 7000 viewing hours based on video resolution of 720p
All of these Live Event plans include full brand control, multi-bitrate streaming, and HD and UHD streaming.
The Wowza Streaming Engine has its own pricing plans. These professional-grade streaming plans are billed annually and include:
Basic: $125/month + $145/month for each additional instance and $125/month for each additional prepaid instance
One Month Event: $245/month + $155/month for each additional instance and $95/month for each additional prepaid instance
Enterprise: Please contact Wowza directly for access to their custom-tailored high volume enterprise solutions
6. IBM Cloud Video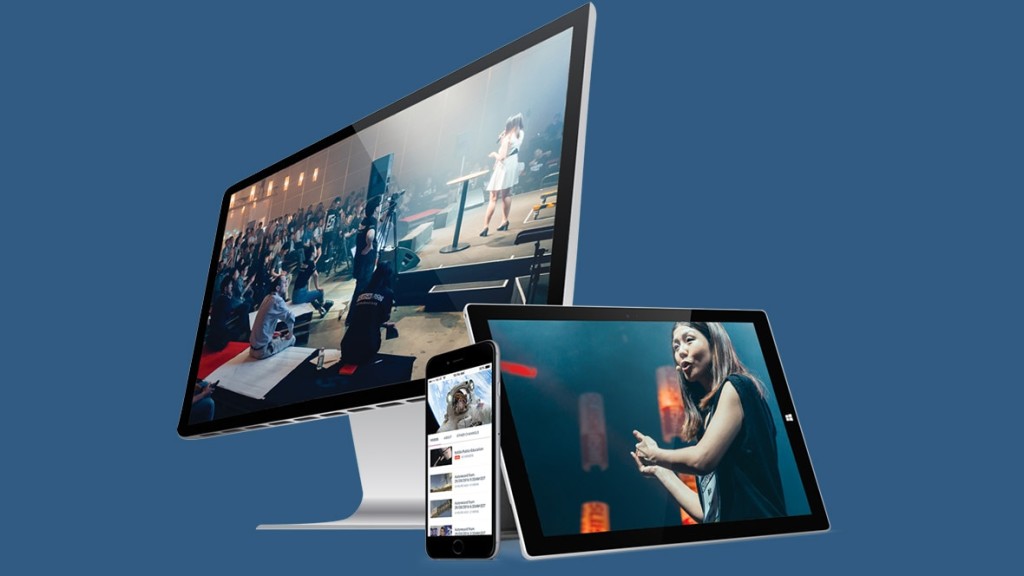 IBM Cloud Video came about after the acquisition of Ustream by IBM several years ago. Today, the IBM Cloud Video service offers a range of services, including video hosting and live streaming via "Streaming Manager."
Basic Functionality:
Key features of the IBM Cloud Video platform include custom branding on higher-priced plans, password protection, and an HTML5 video player. The service also includes HD broadcasting up to 720p resolution with a full 1080 supported only on Enterprise plans.
Key Features:
Reliable platform
Stellar customer support.
An internal content delivery server
Built for enterprises and large organizations
Pros:
Professional platform
Great for professional broadcasters
Reliable technical support
Equipped with powerful features for broadcasters
Hong Kong (China) video hosting
Cons:
Only ad-based monetization
Some limitations with internal content delivery server
Some important features only available with high-ticket plans
Upload Guidelines and Specs:
Minimum dimension: 480p (480 x 270)
Maximum dimension:  4K (3840 x 2160)
Aspect ratio: No published aspect ratio
Max file size: 4 GB
Max video length: No published limits
Total file storage: 1TB – 5TB (depends on plan)
Compatible video formats: MKV, MP4, MOV, FLV, AVI, WMV, MPEG2, H264, H263, MPEG4, VP6, VP8, THEORA, WMV, MP3, AAC-LC, NELLYMOSER, PCM, SPEEX, VORBIS, WMA
Pricing:
IBM pricing plans range from $99 to $999 per month and include the following:
7. Vimeo Livestream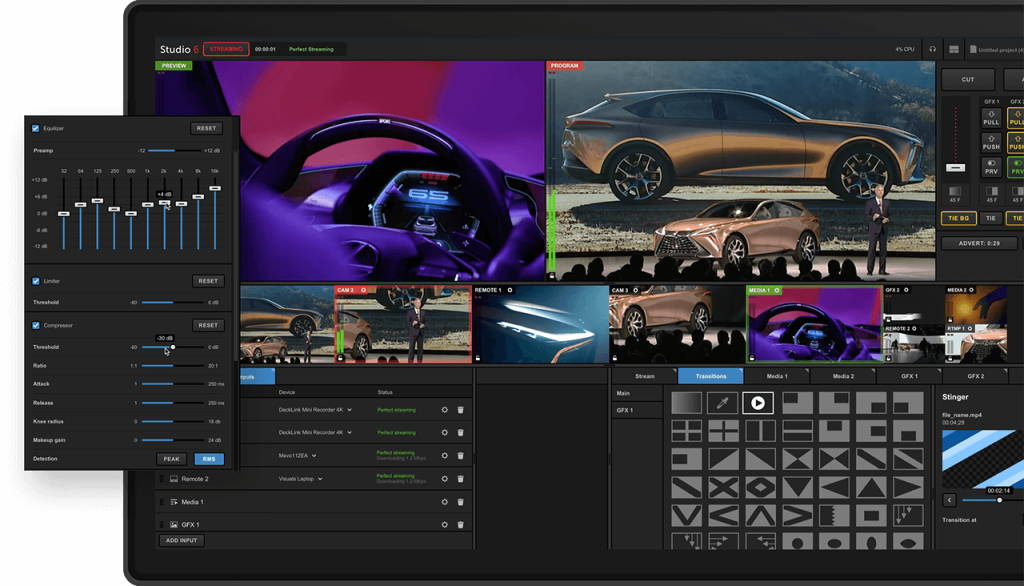 Founded in 2004 by a group of filmmakers, Vimeo is the next service we'll look at here. Vimeo acquired streaming platform Livestream in 2017, and today it provides live streaming and video hosting service.
Basic Functionality:
Features of the Vimeo platform include a number of hardware and software integrations. The platform also offers an HTML5 video player, integrated chat, and no charge for bandwidth or storage.
Key Features:
Pay for what you use
Editing tools included
Ad-free streaming
Pay-per-view and subscriptions
Professional looking platform
Easy-to-use API
Analytics
Pros:
User friendly
Monetization options
Built-in transcoding
Customizable video players
VOD and live streaming
Cons:
Monetization costs up to 10% of revenue
Gets expensive as you purchase add-ons
No China video delivery
Upload Guidelines and Specs:
Recommended dimension: 720p (1280 x 720)
Aspect ratio: 16:9, 4:3
Max file size: 3GB
Max video length: Information not available
Total file storage: Information not available
Compatible video formats: MP4 (recommended)
Pricing:
Vimeo Livestream offers three main pricing plans, including:
Vimeo Premium:
Premium pricing: $75/month
Their Premium plan includes both live streaming and VOD services. This plan is the way to go for professional broadcasting.
Vimeo Enterprise:
Enterprise Pricing: Please contact Vimeo for custom pricing information
The Enterprise plan includes white-label service, monetization, and video APIs. It also includes branding control and added security features.
Vimeo OTT:
Starter Pricing: $1/subscriber per month
Growth Pricing: starting at $500/month
The OTT specific pricing packages come with the Vimeo.com relationship. These plans include all the basics for starting your web-based OTT channel, as well as growing your OTT business online.
For more details, check out our comprehensive guide to Vimeo Livestream pricing.
8. Dacast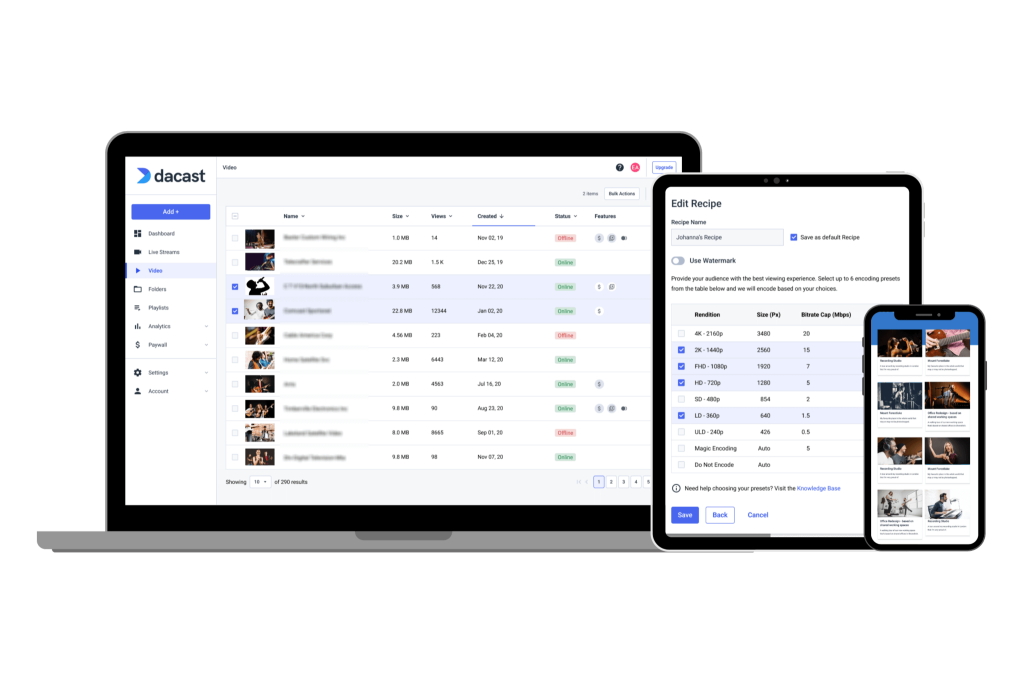 Finally, let's conclude this review of CDN providers and OVPs by examining our own video hosting and live streaming solution.
Basic Functionality:
All video content hosted on Dacast is delivered via several top-tier CDNs. Our streaming solution includes various security features, offers 24/7 customer support, and an easy-to-use live streaming platform. All of this is available through every plan level. Dacast also uses an HTML5 video player to provide you with better performance, and which you can customize to your own needs.
Key Features:
Pros:
Cons:
Takes a little bit of time to learn all of the features
Upload Guidelines and Specs:
Minimum dimension: None (but 240p is the recommended minimum)
Maximum dimension: 1080p or 4K (depends on the user's hardware and internet)
Aspect ratio: No restrictions (but 16:9 is the default)
Max file size: None
Max video length: None
Total file storage: 10-1000GB (depends on plan)
Compatible video formats: MP4 (preferred), MOV, M4V, M2V, AVI, MPG, FLV, WMV, MKV, WEBM, OGV, MXF, ASF, VOB, MTS
Pricing:
Live streaming with Dacast comes at four levels. The video streaming pricing plans include:
Starter plan: ideal for newcomers with 1,000 TB of bandwidth and 50 GB of storage per month, at just $39 per month billed annually.
Scale plan:

includes 24 TB of bandwidth per year, with 1 TB of storage for

$188 per month billed annually

. These Scale pricing plans add phone support, monetization paywall, an

M3U8 online player

for live channels, ad insertion, white-label Cnames, and

video API

access. 

Event plan:

for organizations who

'd rather not sign a contract, and want to purchase bandwidth separately to

live stream an event

. It offers 6 TB of bandwidth upfront, 50 GB of storage, and costs just

$63 per month (or $750/year)

. Additional data and storage can be added as needed.

Custom plan: if your enterprise business has high volume streaming needs, you can contact Dacast for a custom plan tailored to your needs.
For even more advanced VOD features, including China video hosting, current Dacast users can learn more about upgrading here.
Choosing the Right OVP with a Top-tier Live Streaming CDN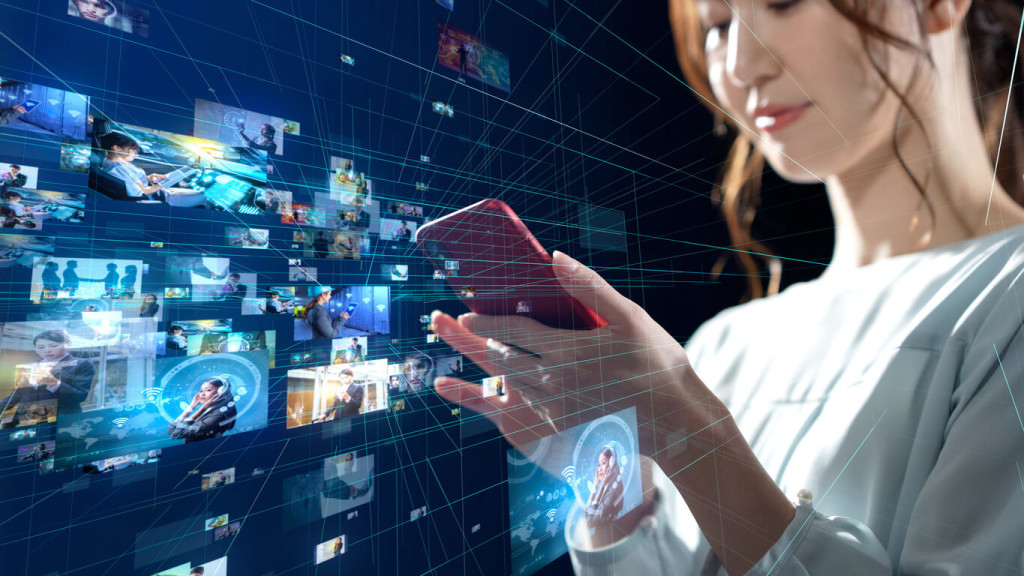 For most broadcasters, the online video platform (OVP) they choose integrates a live streaming CDN into its platform. As such, working directly with a CDN for content delivery generally doesn't make sense, unless you're a larger-scale enterprise.
Instead, we recommend doing some research to choose the right video host that offers a single-service solution. A single platform with a monthly fee, like Dacast, can handle many or all of your needs in-house. These might include video hosting, video distribution, CDN services, API access, video player, monetization, and much more. Since you're depending on a single service to do all of these things, choosing the right video hosting platform goes a long way.
We recommend looking for a video hosting service that integrates a top-tier CDN. This will ensure maximum reliability and scalability for your online video distribution. Selecting the right online video platform is a big decision.
You should consider the following questions:
Are you planning to distribute live streaming or on-demand video, or both?
Which file formats will you distribute the content?
How many user-hours do you expect to require?
How much do you expect to grow in the future?
Do you need specific features for monetization or security?
In which geographic locations do the majority of your viewers reside?
What's your budget?
Once you answer these questions, you'll be well on your way toward deciding which platform makes the most sense for you.
Final Thoughts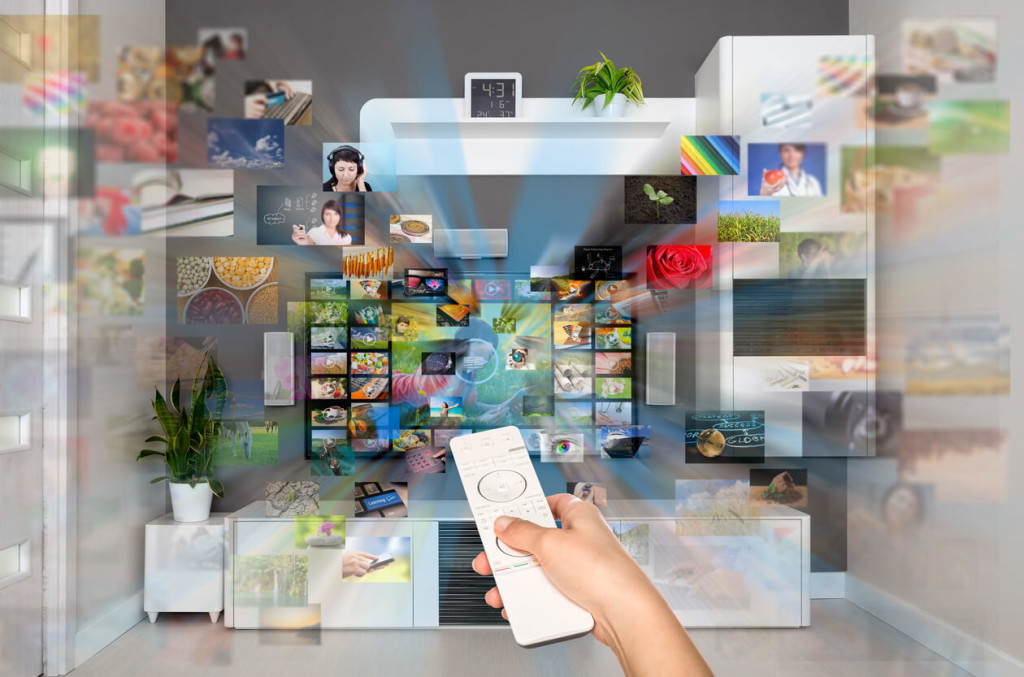 Online video distribution doesn't have to be challenging and complex. Broadcasters have to contend with content licensing, marketing, and engaging audiences. They also have to consider technical details (e.g., compression and data formats).
Using a live streaming CDN can afford you peace of mind. It ensures that your content never encounters major speed bumps or service disruptions due to server overload. Load balancing is a critical part of planning for success in any digital enterprise. A powerful live streaming CDN is the go-to load balancing method for online video.
We hope this article has helped you better understand CDNs, how they function, and who some of the top players in the industry are. Do you use a live streaming CDN? What's your experience been like? Let us know in the comment section below! We really enjoy hearing from our readers, and we know that broadcasters often have great information to share.
If you haven't found the right live streaming CDN yet, take advantage of the Dacast free trial offer. Sign up today to enjoy free streaming and all our great features for 30 days (no credit card required)!
For regular tips on live streaming and exclusive offers, we also invite you to join our LinkedIn group.