For most professional broadcasters, privacy and security are a priority. Whether you want to keep internal videos out of the public eye or prevent your live streams from being hacked by online predators, there are tools for keeping your content and information safe.
Password protection is one of the most simple yet effective tools available for keeping your video content in front of your target audience, only your target audience. 
In this article, we'll teach you how to set up password protected live streaming on Dacast in just a few simple steps. 
Before we dive into the tutorial, we're going to take a closer look at why password-protected live streaming is so important, for both broadcasters and viewers.
After the tutorial, we'll wrap things up by talking a bit about how video monetization and password protection relate to one another.
Let's get to it.
Table of Contents
What is Password Protected Streaming?

Uses of a Password Protected Live Stream

How to Add a Password to Videos on Dacast

Where to Embed Live Streams

Managing Passwords

Video Monetization vs. Password Protection

Other Common Video Privacy and Security Measures

Conclusion
What is Password Protected Streaming?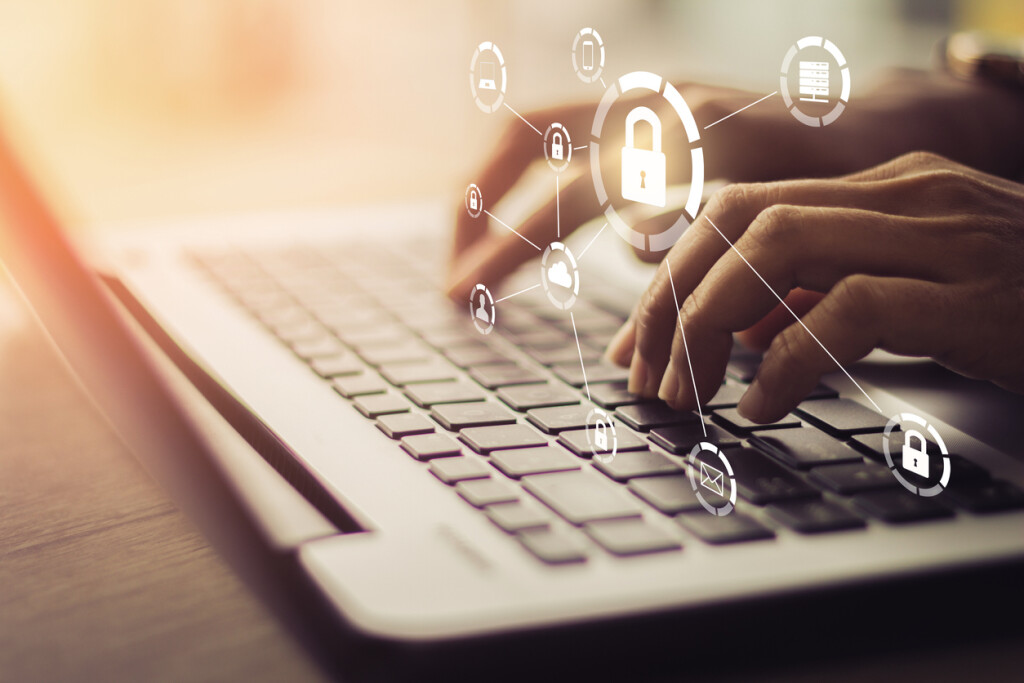 Simply put, password protection places video content behind a prompt that requires a password to access the content. With password protected live streaming, the viewer has to have a valid login provided by the content owner.
With the Dacast online video platform, this password is generated by broadcasters themselves. That way, you can create a secure password and record this password in a secure place.
Uses of a Password Protected Live Stream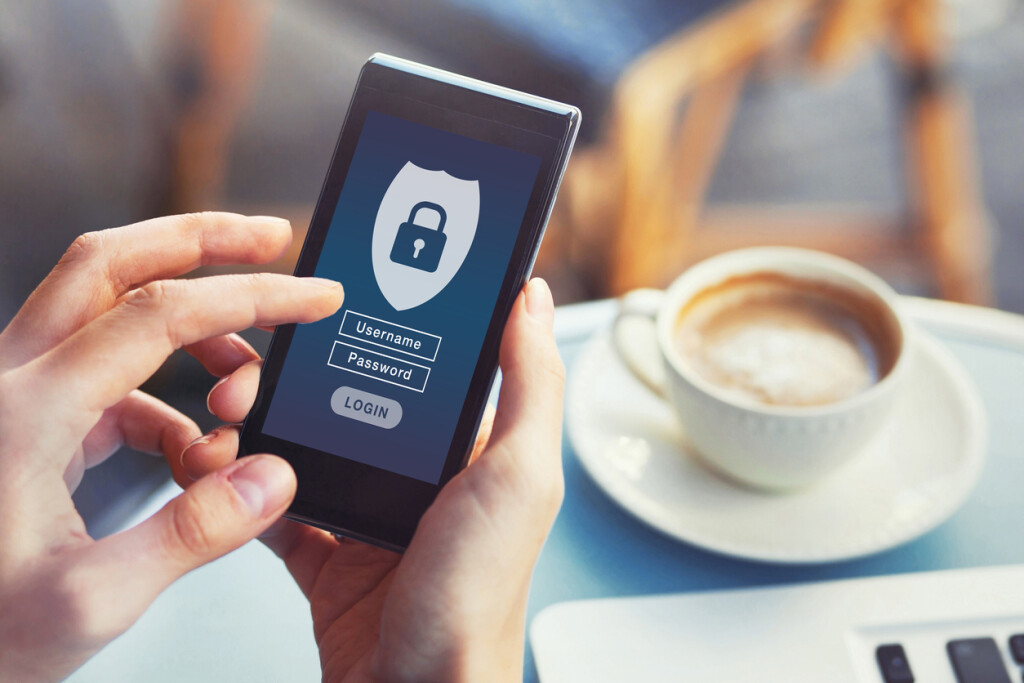 There are a variety of reasons why you might choose to use password-protected live streaming.
Password protection can be crucial in business and other professional contexts, especially since the business industry has increased its video usage at an annual rate of 50% in recent years. 
Given this trend, it's important that training material and sales messages remain secure and accessible only by qualified or approved people.
There is also a great need for password protected streaming in the online education and medical fields. Chances are that you broadcast sensitive material for internal viewing alongside your public material. If that's the case, password-protected live streaming might be the way to go.
Password protection is also great for hosting live events. Whether you are hosting a webinar or streaming a concert, a password offers another layer of protection to ward off people who are not on your list for virtual admission.
Password protected live streaming via your Dacast account can greatly increase the security of your content. Here at Dacast, we are committed to offering high-level security options to our broadcasters.
Let's take a closer look at how this feature works with your Dacast account.
How to Add a Password to Videos on Dacast
Dacast has the tools to password protect both live video content and on-demand content. 
To get started, sign in to your Dacast account. From there, navigate to the "Publish Settings" tab on the video of your choice:

When turned "On," a field populates that enables you to enter a password. This is the password your viewers will enter to access your video content":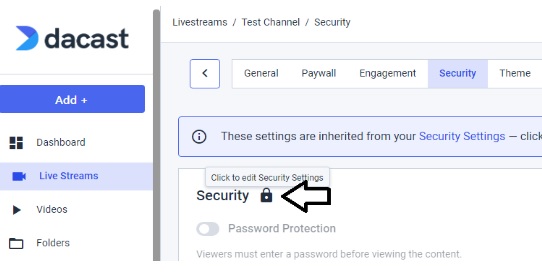 Please make sure that you click the "Save" button in the lower-left corner when you finish this step.
You can password protect your playlists in the same way as you do with an individual live channel or video. 
To do so, choose a playlist and go to the "Publish Settings" tab just as you would for an individual piece of content. Turn password protection "On," and enter a password when prompted. 
Once you enter the password, the viewer gains access to the playlist. They can then watch whatever content is currently playing.
Please note that this feature does not currently work for packages, unfortunately. If you add content to a package that has a password enabled, the package will ignore the password and allow the content to play.
You can also disable password protection at any time by toggling the feature from "On" to "Off."
Where to Embed Password Protected Streams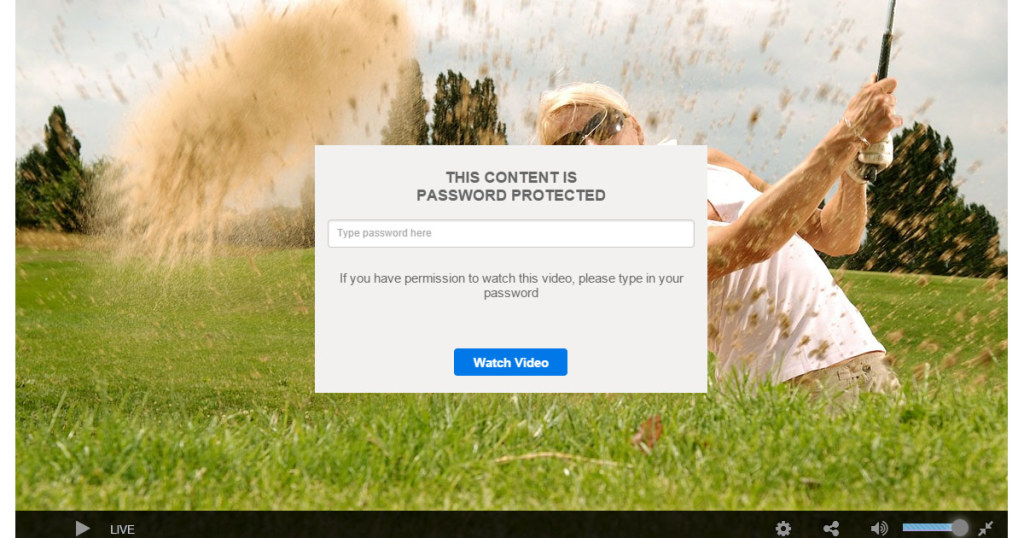 With Dacast, you can stream live video on your website by embedding password-protected videos using either the JS or iframe embed code.
You can find these codes in "Publish Settings" on any piece of content. Navigate to the "Embedded Player Codes," and choose the one you want to use. You can embed the player in as many locations as desired. From there, the password-protection will carry over.
You can also share password-protected live streaming and on-demand content via Twitter. Viewers can then click the tweet for an expanded view. At this point, they need to enter a password before gaining access to your content.
Please note, right now password protected streams do not work on Facebook. We are working to add this as a feature. However, right now we have no current projection for when it might be available.
Managing Passwords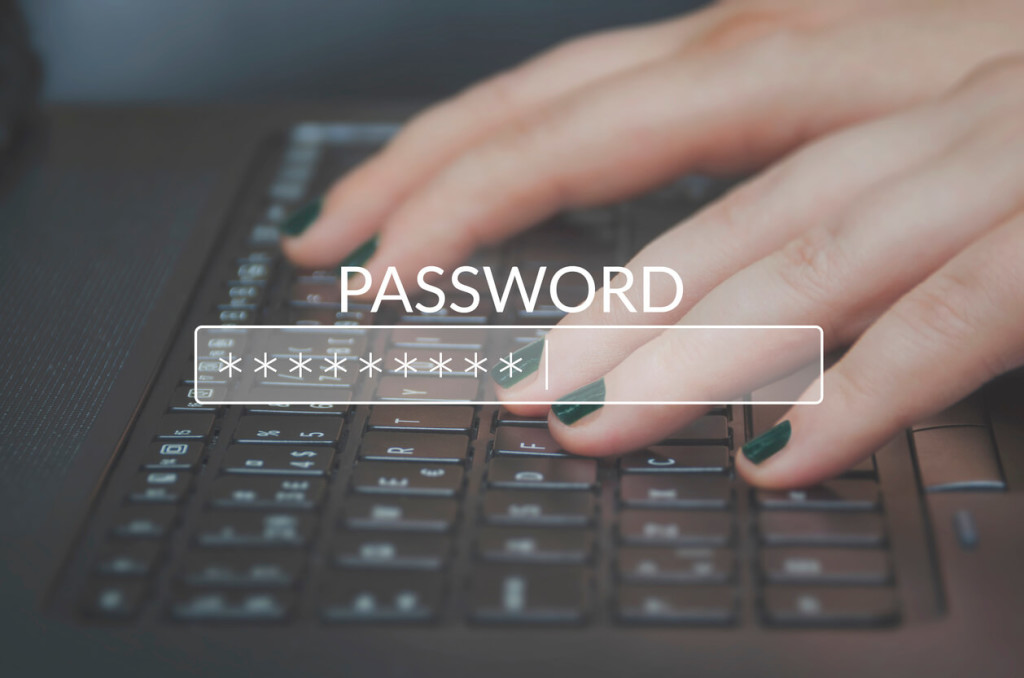 Have you Googled your video and the password and found it posted on a forum? Password sharing has been a problem since the internet made it easy to distribute these openly.
If this happens with your content, you can log into your Dacast account and replace the old password with a new one. This will re-secure the content and kick out any unqualified viewers on your password-protected live stream and on-demand content.
You can do this in the same way that you created the initial password under the "Publish Settings" on your content.
Video Monetization vs. Password Protection
When you're streaming on Dacast, you cannot enable the password protection function if you're monetizing your content.
Rather than protecting your monetized video with a password, you'll typically keep it safe behind a paywall. Technically, the viewer will have to enter a password to view the stream after they've paid for access, but this will be their own login credentials rather than a password that you create as a broadcaster.
The paywall is used for both subscription and pay-per-view streaming. However, ad-based video monetization doesn't use the paywall.
Other Common Video Privacy and Security Measures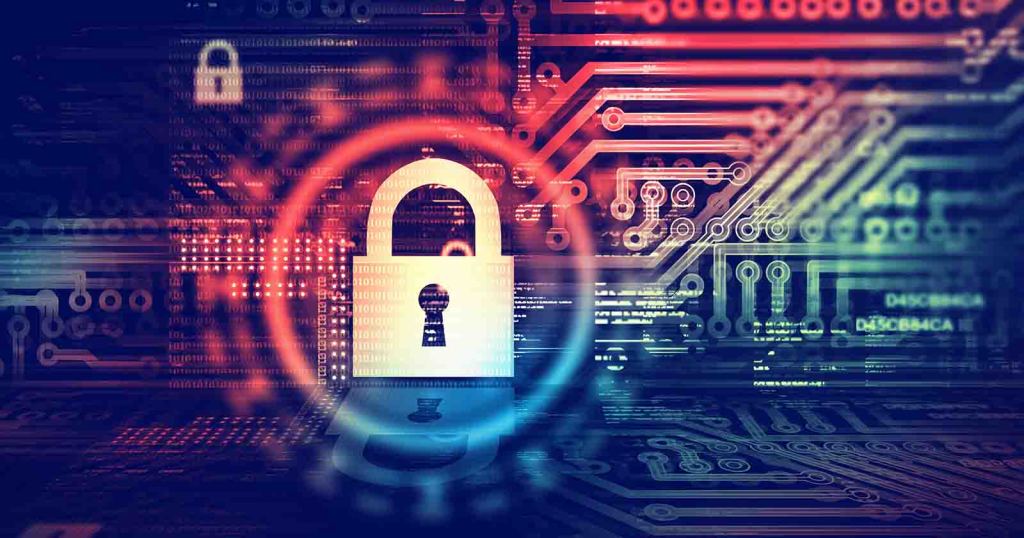 When it comes to broadcasting live video streams, the greatest security risk entails a third party who records and redistributes your content without your permission. The same goes for on-demand video content. 
These days, many live streaming platforms strive to prevent just this through heightened security on its streaming content. This security ranges from the complex to the mundane, given that content is both streamed and accessed via progressive download methods. 
Passwords are simply the first line of defense between your video and viewers without clearance. Dacast offers quite a few privacy and security measures.
Some of these features include:
Using these measures will keep your video content safe and sensitive information out of the wrong hands.
Conclusion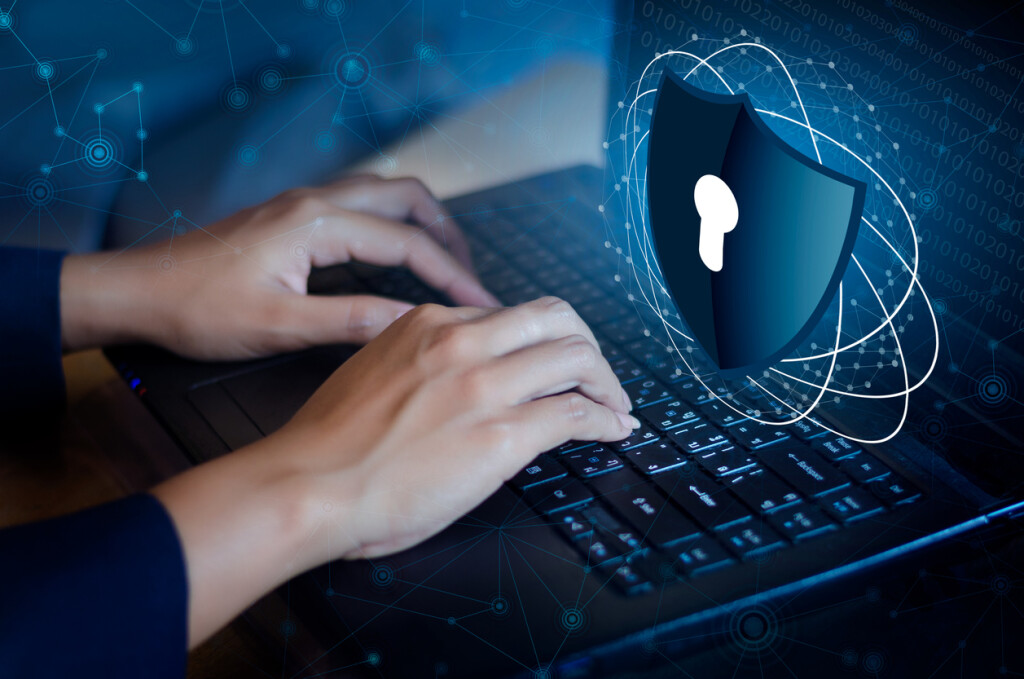 Password protection is an added security feature we highly recommend for your broadcasting. Password protected live streaming is increasingly the way to go for broadcasters and viewers alike. At Dacast, we make this feature easy and accessible for all our broadcasters.
Interested in checking out Dacast's streaming solutions for the first time? You can sign up below for our 30-day free trial (no credit card required) to test out all the streaming features for yourself. We'd love to help you get started with your password protected live streaming today.
Finally, any questions, comments, or thoughts to share about password protected live streaming? We'd love to hear from you. Leave a comment below, and we'll get back to you as soon as we can. For exclusive offers and regular live streaming tips, you can also join our LinkedIn group.
As always—thanks for reading, and good luck with your live streams!