Whether you're an individual, business, or other organization, hosting streaming video is a demanding process. Simply put, videos are resource hogs. Files are large and bandwidth requirements are bigger. And if a video gets too popular, it can grind performance to a halt. Unless, of course, you've chosen the best live streaming server hosting package.
The best streaming solutions provide powerful tools to manage, upload, and share your online video. Furthermore, they combine this functionality with the power and technical capacity to get your content where it needs to go and scale to any size audience. Content delivery and scalability are significant challenges. And with the proliferation of OVP options on the market, it can be a challenge to find the right fit for your business.
Comparing Hosting Services for Live Video Streaming and VOD
This 2020 Guide to Streaming Server Hosting aims to help you compare hosting services for online video. Specifically, our goal here is to help you choose the best video streaming server hosting for your needs. Unlike some other guides, we'll be looking at both live streaming and video-on-demand (VOD) in this comparison. Let's get started with a brief intro to this topic.
What is Streaming Server Hosting?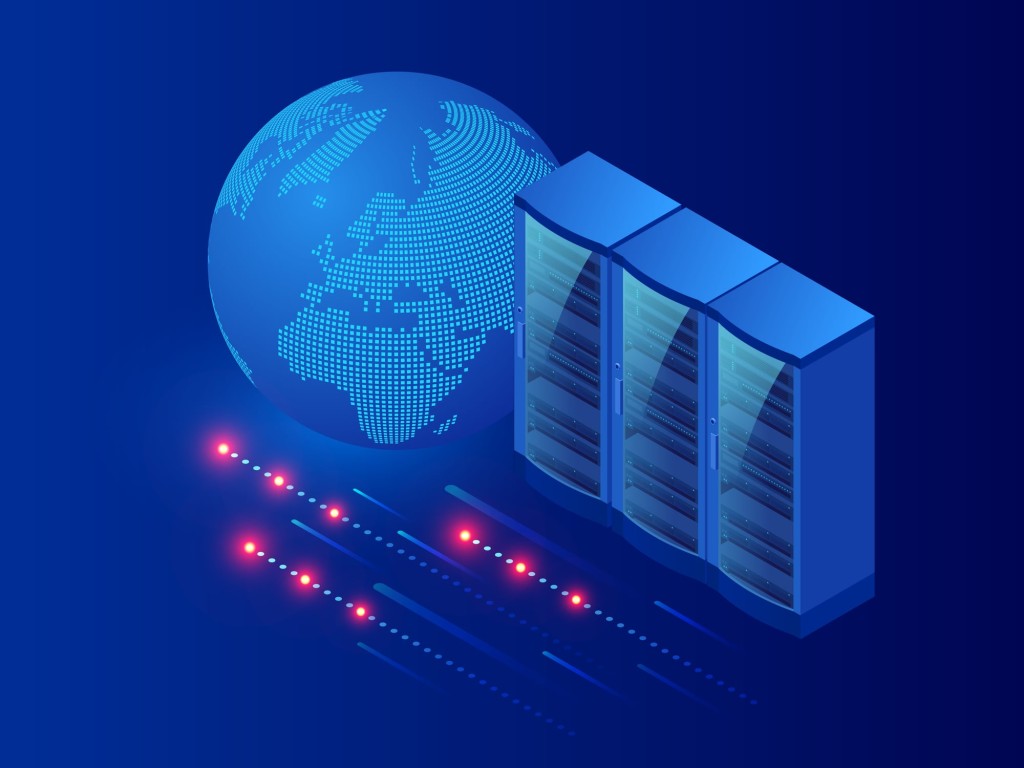 For those who don't know, we'll first answer the question "what is streaming server hosting?" Let's break it down.
A "server" is a computer designed to deliver content over the internet. In fact, every website is delivered by a server. When you visit a website, your computer or phone connects to a server, which then "serves" you the website. Streaming refers to online media, especially video but sometimes audio too. And hosting refers to renting server usage from a company that specializes in storing and delivering online content (including websites and multimedia).
With that working definition in mind, what is streaming server hosting? Video on demand streaming server hosting is a professional service provided by businesses, which allows users to upload, host, organize, and deliver on demand video content online. And this is all possible without having to buy and configure servers of your own.
Comparison of VOD-Only Streaming Server Hosting
Now that we have a clear definition of video on demand streaming server hosting, let's pivot and examine some of the hosting services available to you today. We'll begin by looking at three VOD (Video-On-Demand) hosting services.
1. Wistia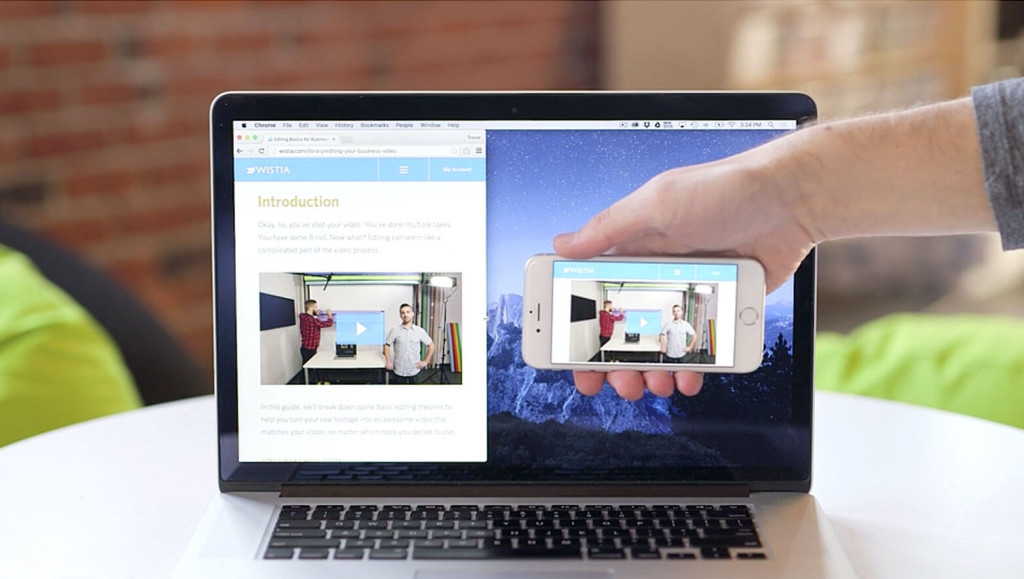 Wistia is an online video platform focused on VOD. Wistia's services focus heavily on video marketing, as well as including A/B testing and email notifications to channel subscribers. Professional plans for Wistia start at $99 per month and are fully white label. However, the basic plan doesn't include video embedding—a crucial feature—and only includes 10 video uploads. Each additional upload is 25¢ per month. Advanced plans, which include more features, are available with custom pricing.
2. Vidyard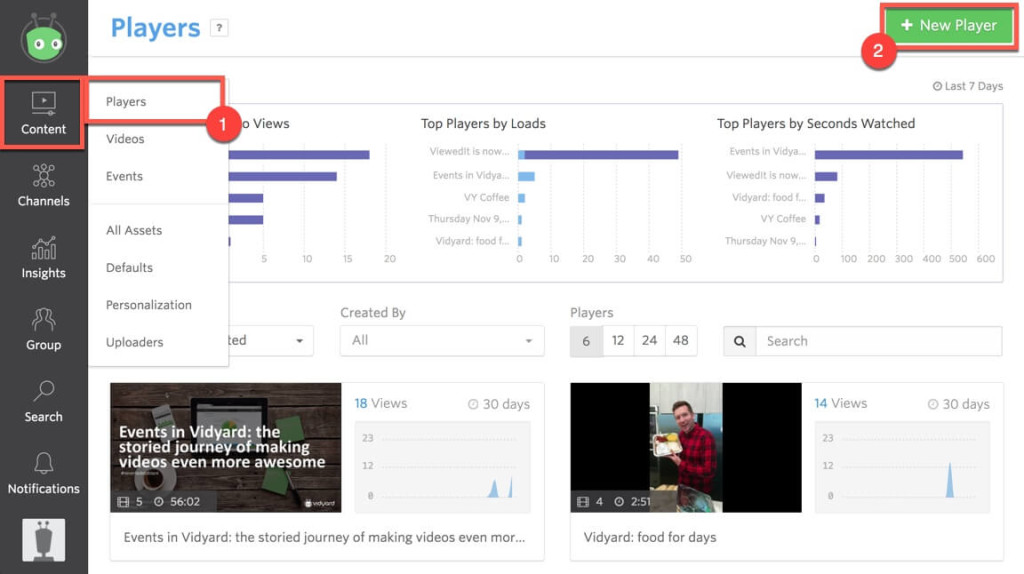 Next, let's take a look at Vidyard. Vidyard is a VOD video hosting platform for businesses that is a bit more versatile than Wistia. In addition to marketing, it's also advertised for use in sales and corporate communications. Vidyard advanced plans cost $150/month and up. They include features such as A/B testing for thumbnails, custom calls-to-action, and white-label service. Other key features include password protection and analytics data.
3. Dacast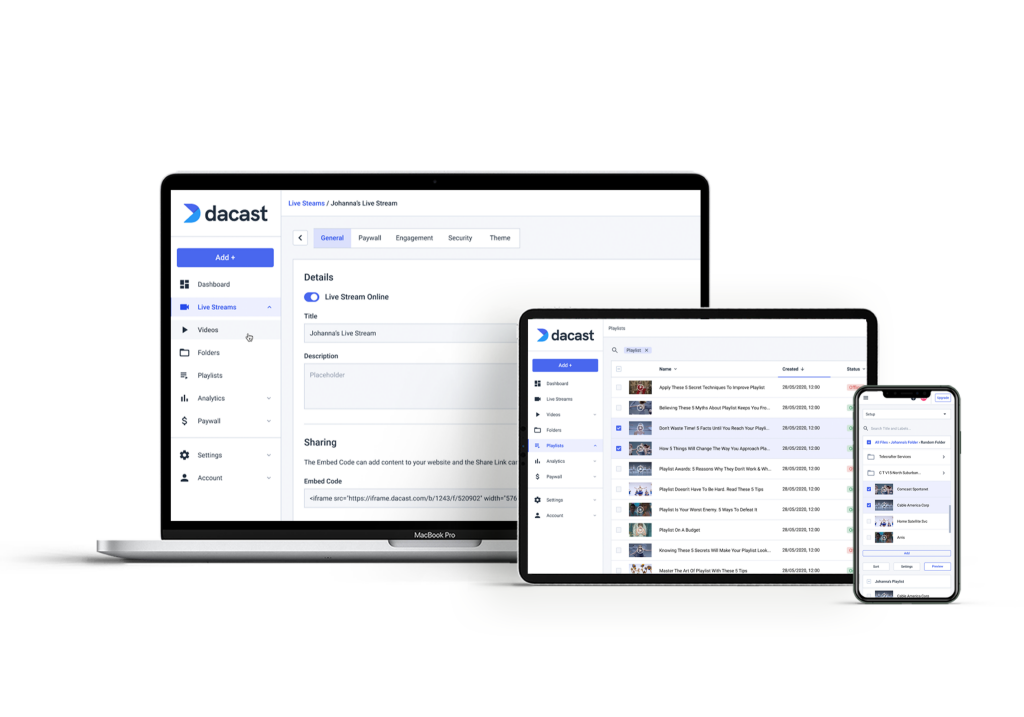 Dacast is another robust VOD streaming platform. However, Dacast is significantly more flexible than both Vidyard and Wistia. The platform includes various tools for marketing, including analytics tracking and calls-to-action. Additionally, Dacast offers advanced tools such as video monetization, robust security options, and native in-China video delivery. Dacast also includes both live streaming and video on demand streaming functionality, unlike both Vidyard and Wistia. (We'll cover more on that in the next section.)
Comparison of Live Streaming Server Hosting
Next, let's talk about live streaming. In recent years, live video broadcasting has become increasingly common for professionals. Broadcasting live video is widely used for events, training, product launches, demos, all-hands meetings, and so on. Here are three of the top services on the market today for live streaming server hosting.
1. Brightcove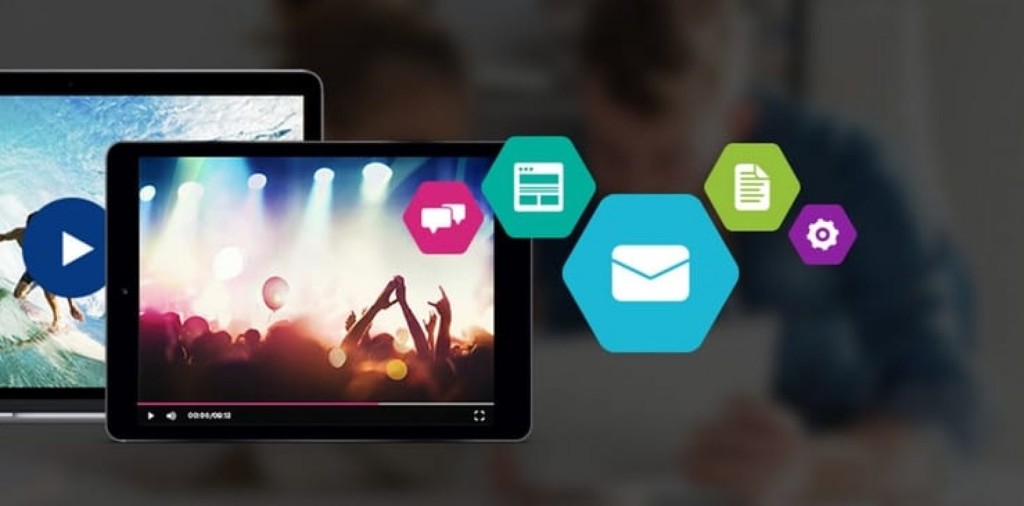 Brightcove is a major online video company focused on the Enterprise market. In particular, this service focuses on three market segments: video monetization, marketing, and enterprise communications. It's a fully-featured platform, with live streaming and VOD support, monetization tools, and analytics. Perhaps the biggest drawback to Brightcove, however, is the price. All plans are custom-priced and reviewers state they start around $500 per month.
2. IBM Cloud Video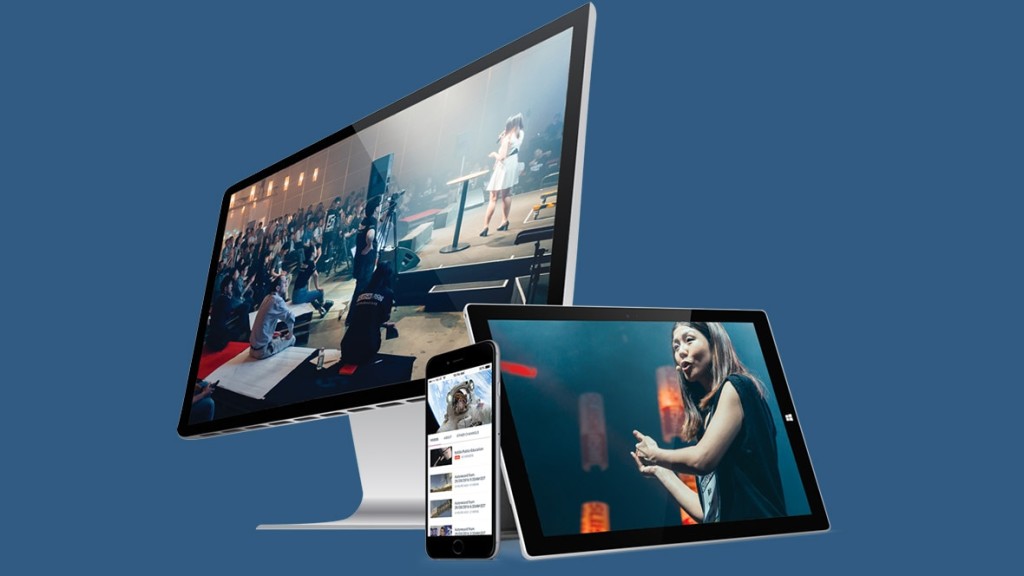 Another player in the online video market for live streaming is IBM Cloud Video. IBM is a large video platform with a wide range of use cases. IBM Cloud Video plans include relatively basic video functionality. For example, plans up to $999/month only include streaming at up to 720p resolution. These plans do include several TB of storage, phone tech support, and basic security. Custom plans are also available.
3. Dacast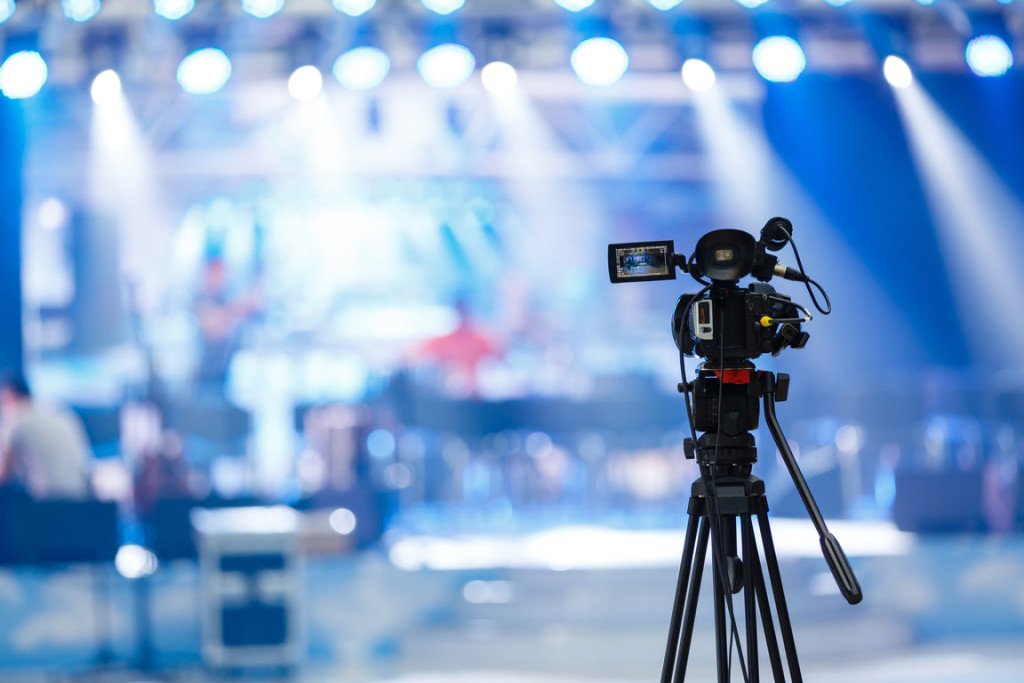 As I mentioned earlier, Dacast also supports live streaming. Dacast's live streaming solutions include support for 24/7 linear streaming, video monetization for live streaming, live video analytics, and more. API management tools and a simple management dashboard provide multiple options for launching multiple channels and embedding live streams on your website.
The Best Streaming Server Hosting on the Market Today
With so many options out there, comparing online video platforms is difficult. There are dozens of different features to consider, and sometimes you end up comparing apples to oranges. To simplify the process, this post has compared the features and cost of five online video platforms, and the conclusion is clear. From a pricing and features standpoint, we think that Dacast is the best streaming server hosting on the market today. Here's how we come to that conclusion:
Versatility: Dacast includes both live streaming and VOD services, which makes it more versatile than some competing platforms that only include video hosting.
High-End Features: Platforms like IBM Cloud Video put resolution limits on your video and restrict high-end features like API access to plans costing $1000/month and up. In contrast, Dacast offers broadcasting up to 4K resolution and API access beginning at just $125/month.
OTT Ready: Only two platforms in this comparison include built-in video monetization tools: Brightcove and Dacast. However, Brightcove's plans that include monetization tools are significantly more expensive than Dacast's comparable plans.
USPs: Dacast includes a few USPs (unique selling points). These include in-China video playback, which is essential for businesses and agencies doing work on the Chinese mainland. Without OVP access, this process requires a hard-to-get ICP license and significant time and resources.
Conclusion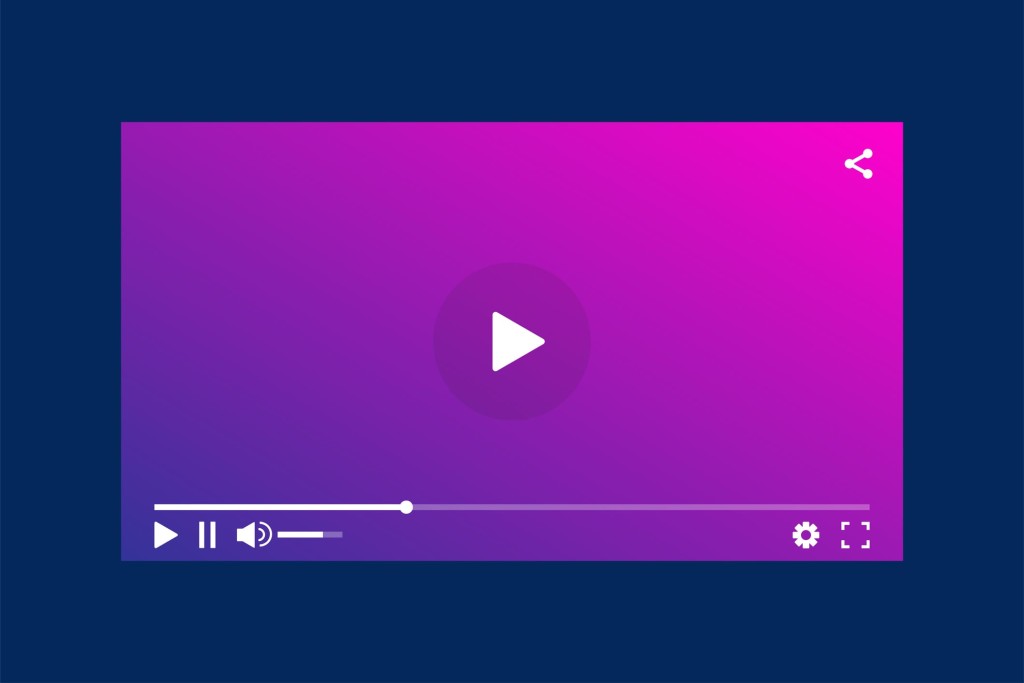 Online video is becoming increasingly essential for modern businesses. Likewise, it's exploding in other sectors, including education, government, nonprofits, and elsewhere. And success with online video requires the right technology for hosting and delivering your video. Depending on your needs, it can be challenging to find the right platform for you. My hope is that this piece has helped you to determine which platform is best for you.
Not yet streaming with Dacast and ready to give our streaming solutions a try? We offer a 30-day free trial (no credit card required). We'll have you up and testing our platform in a matter of minutes. Or if you want to discuss your specific needs with us in more detail, reach out to our team and contact us today. We'll discuss your goals and help create a plan to help you reach them.
Whatever your goals, we hope this article has updated you on streaming server hosting. And if you have further questions or thoughts, feel free to leave us a comment below. We'll get back to you!
Finally, are you looking for more live streaming tips, industry networking opportunities, and exclusive offers? If so, you can also join our LinkedIn group regardless of your other goals. Thanks for reading, and happy broadcasting!