Today, more than sixty-three percent of people aged 18-34 watch live video streaming content regularly. The industry is booming and more and more organizations are beginning to live stream video on their website. This requires consideration of the costs associated with streaming. This blog will look at the cost of streaming solutions in 2019.
More specifically, we'll examine a number of different factors in the cost of streaming solutions. We'll focus on the cost of the platforms themselves, comparing 5 top live video streaming platforms. However, we'll also take a brief look at the cost of equipment and other services.
Don't let the cost of live streaming deter you from getting started. In today's world, streaming can be an essential part of doing business. Companies using video generally get more than 41% more web traffic from search. For online sales, video makes purchases 1.6x more likely. And around 52 percent of marketing professionals say video is the content type with the best ROI.
Especially, you can start streaming now with Dacast and enjoy a very special offer, only available for a limited period of time: try our new monthly Premium plan for just $79. This gives you access to 2000 GB of streaming data, 200 GB of storage along with ALL Dacast features. Sign up for Dacast and you're good to go!
Creating an optimum streaming experience
Clearly, OTT video can be highly effective for businesses. However, this requires the right approach. Some businesses choose to use free video hosting platforms for their business purposes. This has the advantage of reducing costs. However, it leads to a sub-optimal experience.
For example, free platforms monetize their over-the-top video via advertising and selling user data. That means that your video may be interrupted or preceded by ads inside or alongside your content. The video player itself will also contain the watermark of the streaming video provider (note that this is also the case with a lot of professional video live streaming solutions unless you pay a very high price).
On top of this, you're unlikely to have much control over your content when dealing with social media video platforms. Monetization, analytics, security and privacy, and other tools are likely absent or minimal. For all these reasons, we recommend that professional users avoid free platforms and opt for a pro-grade streaming solution.
Factors in the cost of streaming solutions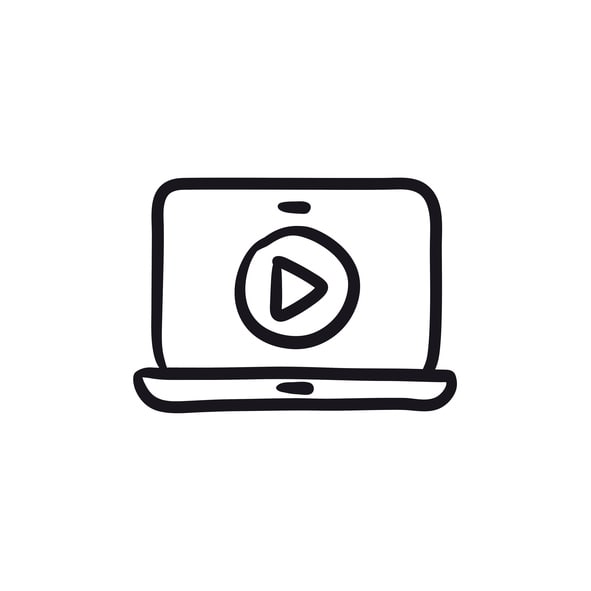 There are various factors that determine the cost of streaming solutions. The two largest factors are bandwidth and features. Most online video platforms charge based on how much bandwidth you use (viewership can be used as a proxy). There are a few platforms that include unlimited bandwidth, but these generally charge a premium for this or give you no access to professional features unless you pay $999.
Features also influence the price. Most video streaming providers offer multiple live streaming plans. Cheaper, more basic plans limit the number of features available. More expensive plans add advanced features, some of which are essential for business use. However, many streaming platforms offer cheap plans that restrict features highlighted on their website and include necessary features only on very expensive plans.
Cost of streaming solutions in 2019
Let's shift now and look at the cost of 5 streaming solutions. We're going to examine pricing for Brightcove, Dacast, IBM Cloud Video, Livestream, and Wowza. All of these are capable, pro-grade platforms. However, pricing and functionality vary widely.
Brightcove
The first platform we'll look at is Brightcove. As a video hosting service, Brightcove focuses on marketing tools and businesses, OTT, advertising, and analytics. However, the service is quite expensive compared to most platforms.
Brightcove pricing is available at three main cost levels. The Marketing plan starts at $199 per month. This plan includes video hosting, streaming, and basic features such as video portal, social sharing, and basic analytics, but no live streaming and no secure playback. Enterprise plans start at $499 per month and include security and corporate features such as SSO (Single Sign-On) support. For users who have greater needs, custom plans are available.
Dacast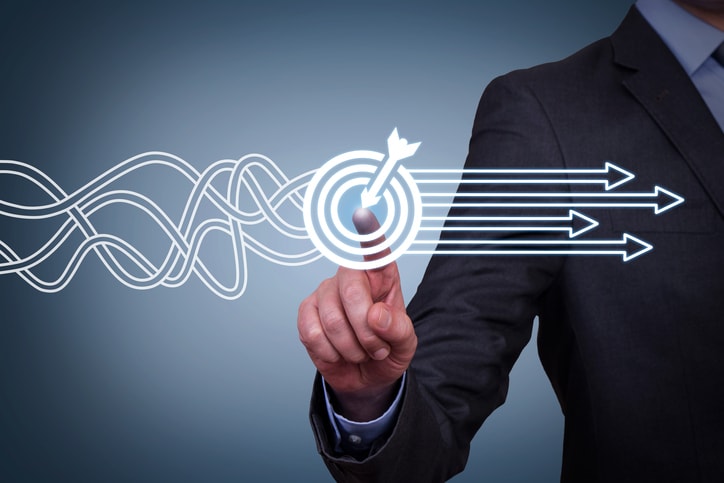 The second video streaming solution we'll examine here is Dacast. Dacast includes live streaming and video-on-demand hosting. Tools are included for monetization via subscriptions, pay-per-view, and advertising. Additionally, Dacast supports a wide range of analytics, security and privacy, and customization tools.
Starting $19 per month you get access to a top-tier CDN, Akamai, with near-instant and unlimited live channel provisioning as well as 24/7 customer support. The recently upgraded fully white-label player support chapter markers for video and include a paywall and pre-roll ads starting $125 per month. At this price, you get access to ALL the features of the platform including video API access, multi-level access, low latency streaming and real-time analytics (recently released in Beta). Until the end of July, you can access all of this for just $79 only!
Custom plans are also available, as well as a pay-as-you-go option that goes down to 6 cents per GB if you need a lot of streaming data with no commitment.
Interested? Call us at any time or sign up:
IBM Cloud Video
The third platform we'll look at here is IBM Cloud Video. This platform supports live streaming and video-on-demand. However, IBM Cloud Video is relatively underpowered for the price, with basic features like white label custom branding starting at $999 per month.
IBM Cloud Video is priced at three main tiers. The "Silver" plan, which costs $99 per month, includes only 100 ad-free viewer hours. For $499/month you can upgrade to the Gold Plan. This plan includes 2000 viewer hours. For $999/month (Platinum Plan) you get 5000 viewer hours. This plan also includes branding control and video embed controls. There are also custom Enterprise plans available.
Livestream
The next steaming solution we will examine here is Livestream. They offer unlimited streaming, which seems appealing at first glance. However, their network is based on an eCDN that combines CDN technology and peer-to-peer technology within the enterprise network. The risk is that the quality of the video depends on the quality received on the device it is loaded from.
The first plan level offered by Livestream is at $900 billed annually or $199 billed month-to-month. This plan does not give you access to security features, white-label, pay-per-view, or 24/7 streaming. To access these professional live streaming features, you will need to purchase an Enterprise plan, starting at $999/month. It is the same with their API and analytics tools. Also, at $199 billed month-to-month, you only get email customer support that can take up to 2 days to answer.
Vimeo Live
Vimeo launched a video live streaming solution, Vimeo Live, following the acquisition of Livestream. They advertised 1 price that is similar to Livestream's Premium plan : $75 per month billed annually ($900 total). Same as Livestream, even though the price is appealing at first glance, it does not provide the expected level of service as you do not get access to professional live streaming features such as monetization tools and your live events are limited to 12h.
Wowza
Finally, let's look at the Wowza Streaming Cloud platform. Wowza's offerings include live streaming and video-on-demand hosting.
Wowza offers a wide range of payment options. Their "live-event" plans focus on streamers of one-time and/or recurring events and cost between $49 and $2,495 per month. Each tier increases processing hours and bandwidth. For example, bandwidth in North America and Europe starts at $0.15 per GB on the starter plan, sinking to $0.055 per GB on the Platinum plan.
Wowza also offers pricing for 24×7 streamers, such as media companies, for a flat-rate fee plus bandwidth usage. Access to the Wowza API also requires different pricing.
Cost of live streaming equipment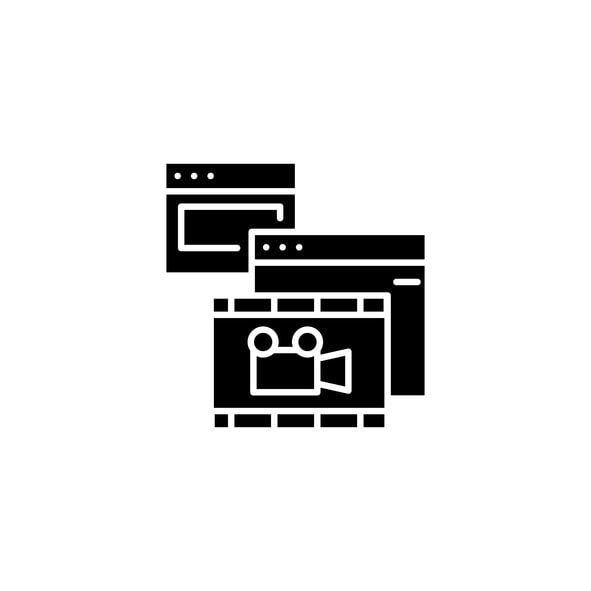 The cost of live streaming equipment varies depending on how complex of a setup you desire to use. If you have a smartphone and only need the simplest streaming, the equipment can be no cost at all.
However, most people will want to upgrade to a better quality mic and video camera. A basic setup can start at just a couple hundred dollars. Mid-range streaming costs in the several thousand ranges. At this price point, you're generally paying for:
A good desktop computer for encoding
Capture cards or devices
One or multiple HD cameras capable of sending out video via HDMI or SDI
Microphones
High-end productions will generally work with professional video engineers to develop a plan and list equipment needs. This will likely include higher-end cameras and audio equipment, mixers, workstation computers, hardware encoder(s), and more. Costs for a basic high-end production studio start around $10K, depending on many factors.
Professional services and additional costs
The final category of costs we'll look at here is the cost of professional services. This may include things like building a website, creating a video portal, assistance in creating mobile apps, and other similar tasks. Here at Dacast, we offer various professional services to broadcasters at affordable prices.
The biggest additional cost that we haven't covered here is the cost of staff and operators for your live streaming. This cost will vary depending on your specific needs and is important to consider in addition to the cost of streaming solutions.
Conclusion
There are a variety of great live streaming platforms on the market today. However, the price can be a big differentiator. We think Dacast is a great and cost-competitive option for broadcasters. But if you're not convinced, check out the free trial for 30-days:
We'd love to hear about your experience. Let us know about your setup, challenges, and how it's all working out, in the comment section below! We'll do our best to get back to you as soon as we can, and we'll incorporate relevant ideas and insights into future articles.
For regular tips on live streaming and exclusive offers, you can join the Dacast LinkedIn group. Thanks for reading, and best of luck with your broadcasts!