Online education is extremely popular, and the industry is growing rapidly. At this point, more than half of all students globally have taken an online course. And for good reason! Cisco research shows that about two-thirds of teachers agree that video education helps students to learn. Relatedly, using online video makes good business sense. In fact, eLearning and educational video subscription platforms are expected to be worth $325 billion by 2025.
According to one education journal, "video is becoming as ubiquitous in classrooms as laminated periodic tables and whiteboards." Given that trend, this blog post focuses on educational video in particular. In particular, we'll discuss how to set up your own educational video subscription platform in 8 steps.
Let's get started!
8 Steps to Build Your Own Educational Video Subscription Platform
Creating and selling your own video-based educational content is easier than ever before. In the sections that follow, we'll teach you how to do so in 8 simple steps.
1) Record Your Educational Video Content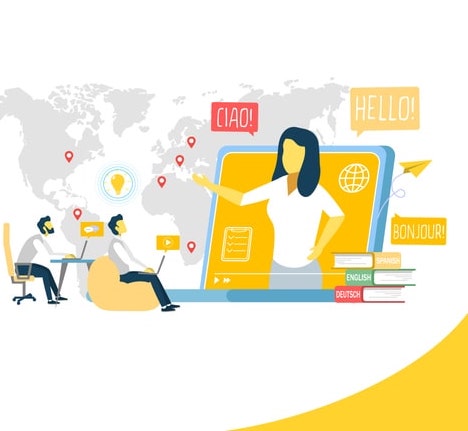 The first step is to record your content. Unless you're live streaming, you'll want to pre-record. This allows you to have multiple takes and generally maximize quality. If you're looking for recommendations for cameras, microphones, and other equipment, we've covered that topic in the past.
How to make a high-quality video is a complex topic in and of itself. However, we've covered aspects of it, such as the basics of good lighting, in previous posts. If you have good equipment, good lighting, and good delivery, you're well on your way to effective content that can drive your subscription video platform.
2) Upload to an OVP and Organize with a Video CMS
Once you've recorded your video, the next step is to upload it. Modern OVPs (Online Video Platforms) make this process easy with bulk uploading support. This simplifies the process of getting entire multi-lesson courses online.
Then, you'll need to organize these videos using a video CMS (Content Management System). This typically consists of a system of categories, tags, and playlists that lets you easily organize your content. At this stage, you can also bundle content into "packages." That way, your viewers can purchase packages with a single price for multiple videos.
3) Customize Branding and Transcode for Adaptive Delivery
Once you've uploaded your content, it's time to customize it. The first step is branding. Using a white-label OVP allows you to customize all the branding associated with your video player. You can customize colors and also use your own logo.
Once you've customized branding, it's time to transcode your video. Transcoding creates multiple renditions of the same video file. Then, when users stream your video content, our adaptive video player will detect their internet speed and automatically deliver them the best video for their situation. This process is essential for delivering the best-quality content to viewers.
4) Add Closed Captions, Chapter Markers, and Other Extras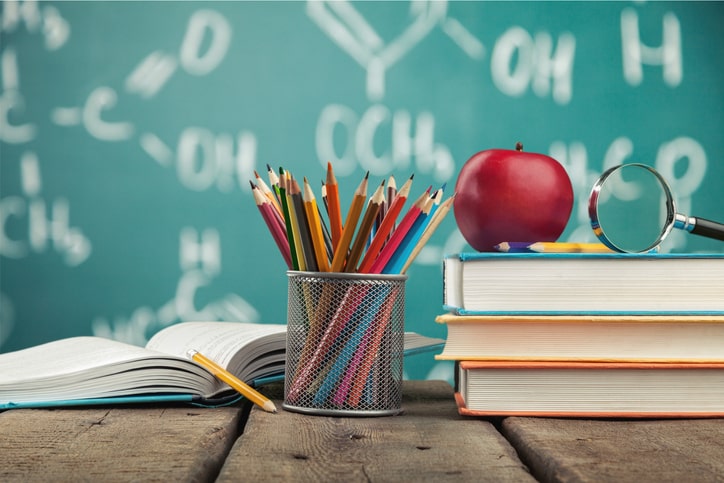 Next, it's time to add closed captions and chapter markers to your videos. Closed captions expand your audience to viewers who are deaf, hard of hearing, and language learners. For publicly-funded institutions, closed captions may also be a legal requirement. Adding closed captions to a video file is easy using a modern OVP. Just upload the file, and you're ready to go.
You can also use chapter markers to subdivide longer video up into shorter, digestible segments. The video player bar will visually mark these segments, which makes it easy for viewers to navigate around the video. Other extras that you can add at this stage include in-player quizzes, popover text, et cetera.
5) Embed Videos Your Website, or Create a Custom Portal
So you've uploaded and organized your videos. Great! The next step involves putting those videos onto your website, or whatever custom portal you choose to create. Embedding videos on your website is easy—as simple as copy and paste. If you want to get a little more complex, you could also use a video platform API to create a custom mobile app or a dynamically populated, automatically generated set of playlists on your custom video portal website.
6) Enable Security Features to Protect Your Videos
Before you publish your valuable videos, you want to make sure to protect them from piracy and theft. That means enabling various security features. This could include, for example, domain restrictions. This feature puts a limit on which websites your video can be embedded in.
For a full list of security features, check out our guide to online video security. We discuss a range of other security tools in that piece.
7) Monetize via Subscription Paywall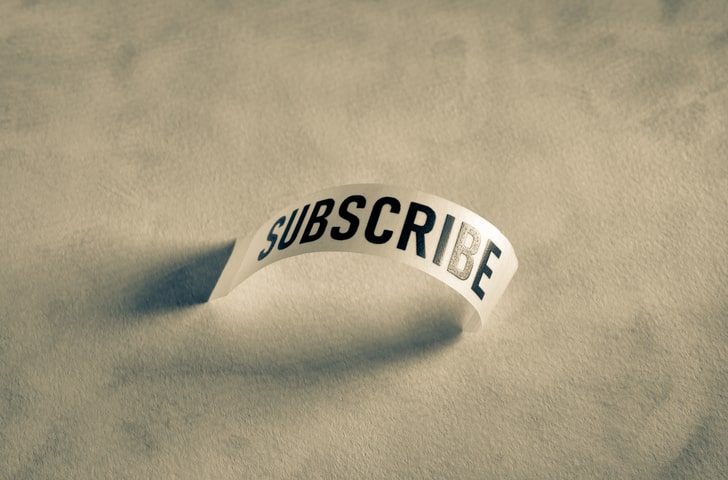 There's one final step before your videos can go live. And it may be the most exciting step for some broadcasters: monetization. Making a profit from your educational videos is fairly easy these days. You could, for example, enable advertising.
However, another effective monetization approach involves video subscription platforms. Subscriptions are easy to set up using a paywall. With a paywall, you can configure the price of the subscription and the recurrence period (weekly, monthly, etc.).
8) Analyze Your Results
Now that you've followed the previous seven steps, you're ready to make your videos public and begin promotion. The final step is an important one, as it entails analyzing the results. One easy way to do this is with "analytics." An analytics tool allows you to track your viewers and gather details about them. This includes what they watch, how long they watch, what devices they use, where they are located, etcetera.
All that data can be incredibly useful in determining how to make your educational video efforts more effective. The data you gather in this stage can help you iterate, grow, expand, and improve your efforts in the future based on hard evidence.
Ideally, your results will be positive. Other educators are certainly finding this to be true. For example, studies show that video lectures lead to better performance than in-person lectures. That performance becomes even higher with interactive online videos. San Jose State University found that when students learned via video lectures at home prior to class-room discussion ("the flipped classroom") average scores rose by 10 to 11 points.
Conclusion
That's it! We've covered 8 steps in this blog. After reading, we hope you have a better understanding of how to set up and use an educational video subscription platform. There's a lot to learn, of course. But the process is easier than ever before, especially with the right video subscription platform. And if you need more help, feel free to leave a comment below, or contact Dacast.
So, are you ready to jump right in and start live streaming? If so, we hope you'll try Dacast's streaming solutions! We offer all the features discussed in this blog–and much more. Click the button below to sign up for a 30-day free trial (no credit card required) with the Dacast online video education platform. We'll set you up to stream live and VOD in a matter of minutes!
Finally, we also offer a range of professional services for businesses that need more assistance in getting started. If you want to learn more about how to stream live video today, feel free to dive into our blogs and white papers. We're here to answer your questions 24/7, and our LinkedIn group is getting very popular.
Thanks for reading and, as always, best of luck with your video broadcasts!