Today, live video streaming is becoming increasingly mainstream. Websites like YouTube and Facebook have made it easier for anyone with a smartphone to start streaming. The popularity of these apps has normalized the idea of live streaming video. Millions of people are now familiar with this type of content. Major corporations like Facebook and Google (the owners of YouTube) are going all-in with live streaming video compared to even a year ago. Prominent tech figures like Mark Zuckerberg describe themselves as obsessed with live streaming video. If you're on Facebook, you will get notified when Mark himself goes live on the platform.
This growing ubiquity represents an opportunity for other businesses too. Live video is an incredibly powerful tool, especially in 2020. Whether for marketing, sales, training, entertainment, or media, live video is a compelling technology that brings people together.
In this article, we'll look at two of the biggest social media video platforms out there for live video: YouTube Live vs Facebook Live. First, we'll explore these platforms, their features, and the pros and cons of each. Then, we compare YouTube Live vs Facebook Live to online video platforms aimed at more professional users. Through this comparison, you'll discover what exactly you're looking for when it comes to live streaming and which steaming solutions work best for your business.
Table of Contents
Facebook Live Streaming

YouTube Live Streaming

Zoom vs YouTube Live

Live Streaming Platform Comparison

Why Use a Professional Live Streaming Video Host?

Facebook and YouTube Live Alternatives 

Advantages of Professional Streaming Solutions

Final Thoughts
As a business, you need business-level software. You are looking for professional tech applications that work and work well. While you may be currently comparing Facebook Live vs YouTube Live, through this article you may learn that neither of these platforms is right for you. Keep in mind your business goals and content strategy while reviewing these different platforms.
Let's begin!
Facebook Live Streaming
We begin with Facebook. Facebook was founded by Mark Zuckerberg along with fellow Harvard students Eduardo McCollum, Dustin Moskovitz, and Chris Hughes. As of December 2019, there are over 2.5 billion monthly users on Facebook. When it comes to Facebook live streaming, these videos and their search popularity increased by 330% in just one year,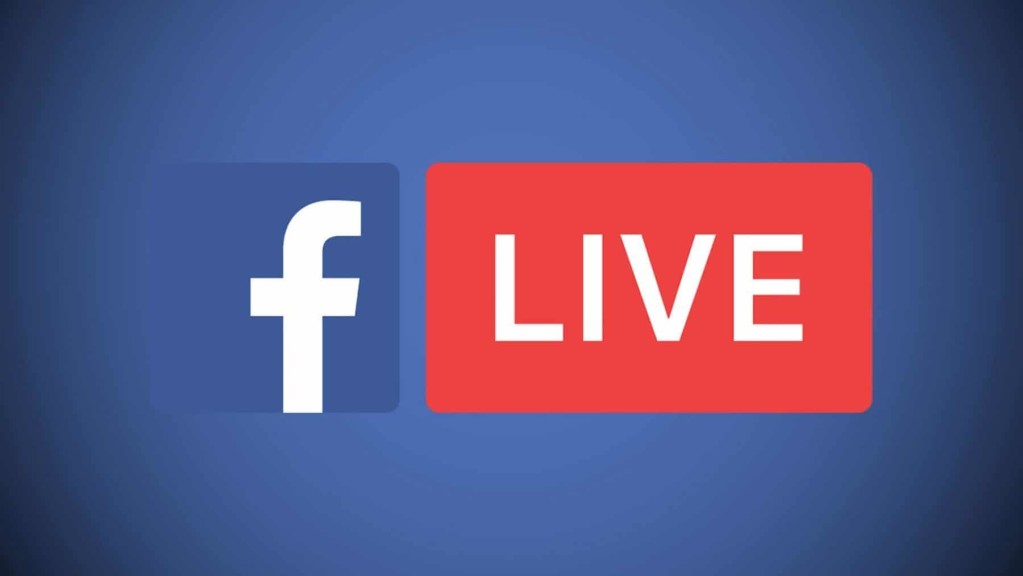 About Facebook Live Streaming
Facebook Live was released in April 2016 to give people the opportunity to broadcast live to their Facebook friends. While many people didn't fully understand the need and platform, those people who were using the feature were benefitting from it and still are together.
Many people use Facebook regularly, so sharing and watching video content is a natural extension of the service. Some streams reach tens or even hundreds of thousands of visitors. Facebook updated its ranking algorithm to show more live videos on people's news feeds. But, if you missed a live video from a friend or someone's page that you follow on Facebook, live videos remain on the account's wall after the Facebook live streaming event has finished.
How Facebook Live Works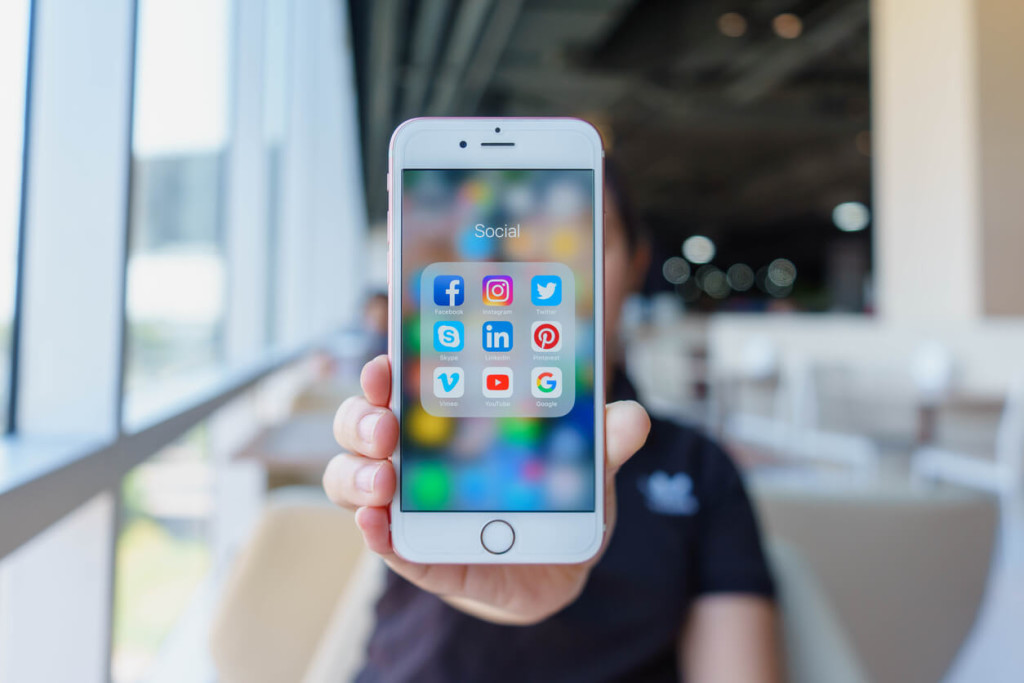 Using the Facebook Live streaming service is simple.
On mobile devices, starting a live stream involves using the Facebook app. All you have to do is 1) open your app, then 2) tap on the status input area labeled "what's on your mind?"
The screen that opens displays an icon on the bottom right.
Tap that button and you have the option to start a live stream. You can then give a description to your live video and choose a target audience if you wish. From there, a single tap lets you go live.
On a desktop, live streaming via Facebook Live is easy as well. To go live, click create a post at the top of your news feed. Click the 3 dots and then click live video. You can then write a little bit about your live video. The final step is clicking go live to make it start recording. Facebook suggests using Google Chrome as your browser in order to go live.
If you want to get more technical, you can use an encoder. Set up your encoder software using the following settings:
Video bitrate: no higher than 2500 Kbps
Resolution: no higher than 1280 x 720
Frames per second: 30
Select the appropriate video and audio sources
After you set up your encoding software, visit your page, and click on the tab labeled "Publishing Tools." On this page, click the option labeled "Video" and then click "Live." From here, you can enter the "stream key" and/or "stream URL" that generate into your encoder. Enter a description on the next page. Finally, click "Go Live" to begin streaming.
Facebook Live Pros and Cons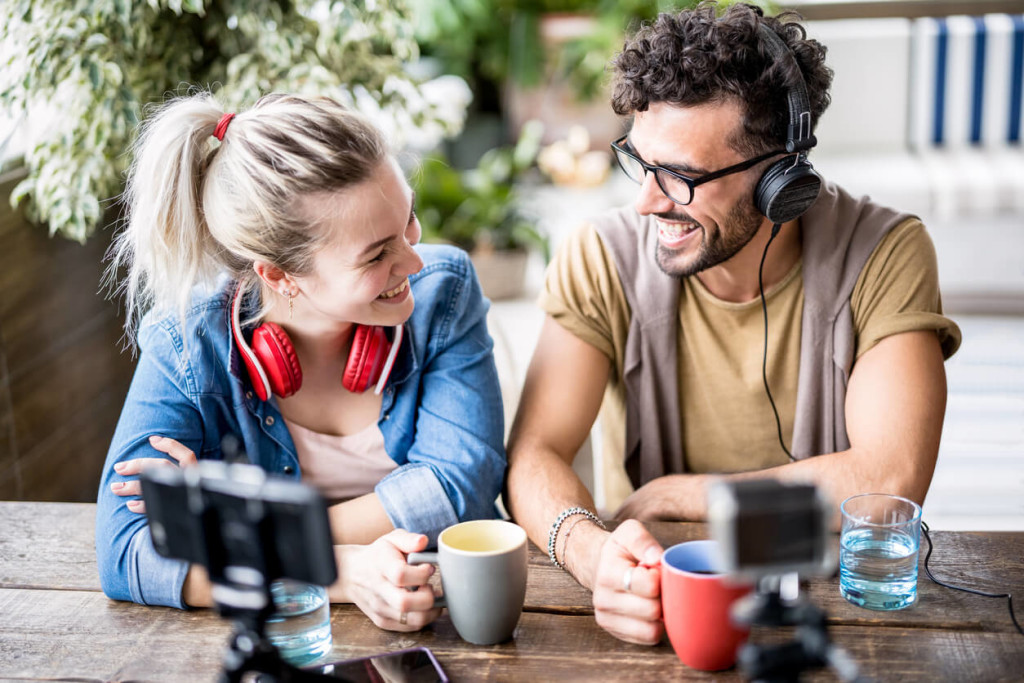 The main upside of streaming live on Facebook is the built-in audience. If you've invested time in building a social media following, it's a no-brainer. Additionally, the service is sufficiently powerful. With the Facebook Live API, you can stream from high-quality compatible cameras for live streaming. Facebook Live is also free, which is great for people looking to start streaming as a hobby. Finally, the video API allows you to integrate with existing workflows.
However, when comparing YouTube Live vs Facebook Live it's important to consider any drawbacks. In our own research and trials, we discovered some major downsides to Facebook Live.
One of the main drawbacks is that users cannot index Facebook Live video content. That means that search engines like Google, Bing, and Yahoo don't ever "find" Facebook posts. This limitation includes live and archived videos. You can search for the content within Facebook itself, but searching inside the platform isn't very useful. It's a confusing interface compared to YouTube, Google, and other search engines. Finding posts, especially if they are older, is nearly impossible.
This is a major drawback when it comes to Search Engine Optimization (SEO). Facebook content simply won't rank on a search engine. Unless you can generate a large audience on Facebook spontaneously, your content is unlikely to find traction among viewers after-the-fact.
Previously, there was a drawback when it comes to resolution. Facebook Live streaming used to only support a resolution of 720p HD, which is not full high-definition. Thankfully, Facebook listened to its users and now has a max resolution of 1080p (1290×1080). They've also increased their max bit rate to 4000 Kbps, from 2500.
Other limitations include a maximum video length of 90 minutes. This threshold is overly restrictive for many users and the type of content they're looking to stream.
Additionally, Facebook Live doesn't support the following useful live video features:
Monetization
Access and security restrictions
Subscriptions
DRM
YouTube Live Streaming
Next, we'll discuss YouTube in the YouTube live vs Facebook Live debate. This video streaming platform was created in February 2005. The following year Google bought it for $1.65 billion. YouTube allows users to upload, view, and share digital video online. While Facebook works to keep people in tough through multiple uploads and content options, YouTube solely focuses on video.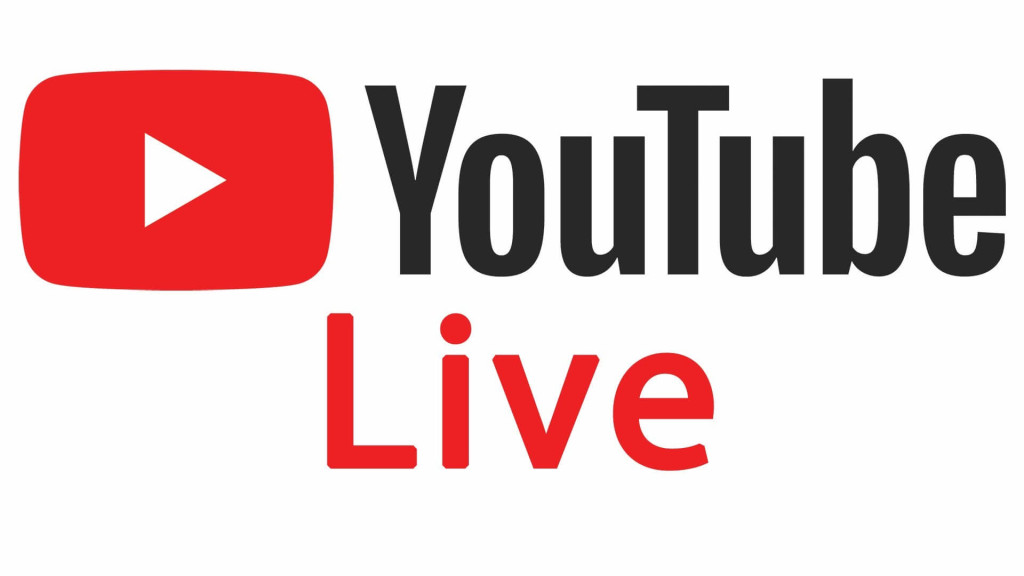 About YouTube Live
YouTube Live is a live streaming service and offers an easy way to reach your audience in real-time. Whether you're streaming a video game, hosting a live Q&A, or teaching a class, YouTube live tools will help you manage your stream and interact with viewers in real-time. The biggest benefit to YouTube Live is that it offers more functionality than Facebook Live.
How YouTube Live Streaming Works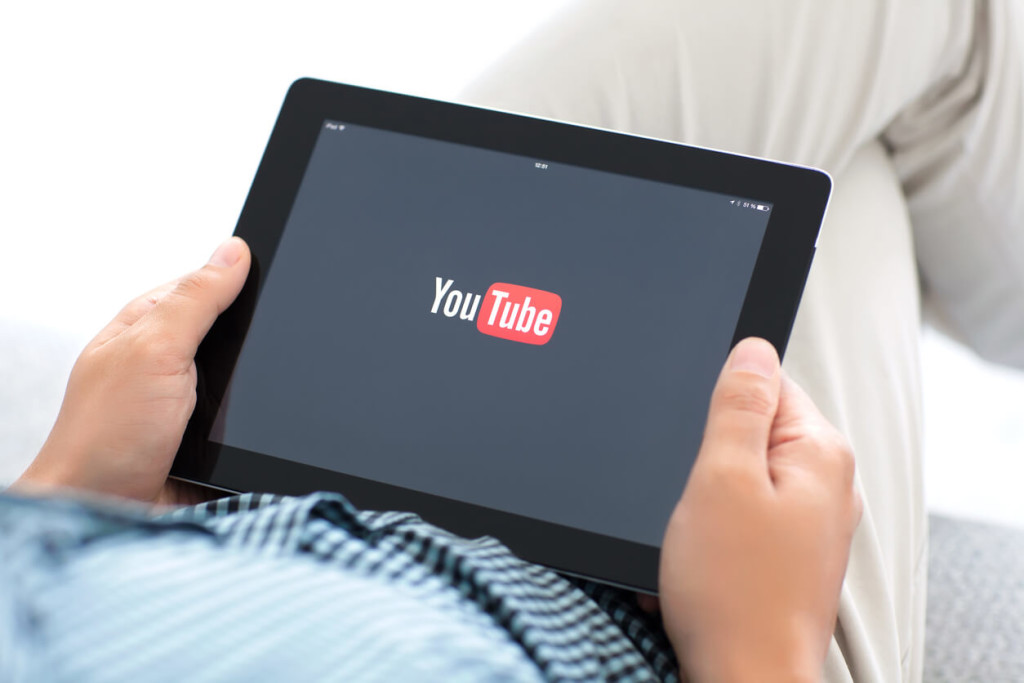 To live stream on YouTube, you need a few things. While YouTube Live offers more than Facebook Live, it is harder to get started.
First, you need a YouTube/Google account. Second, you need to "verify" your account. Note that if you want to embed your stream on an external site, you need to link an approved AdSense account to your YouTube account. In order to live stream on Youtube on a mobile device, you must have at least 1,000 subscribers.
Once you have met these qualifications, there are two ways to get started. "Stream now" is a fast and easy way to begin streaming. This method allows you to use your webcam or another connected camera.
Alternatively, "Events" allow you to pre-schedule a live event, invite people in advance, set up backup streams, and so on. "Events" also enable you to use higher-quality cameras connected to encoders.
YouTube Live Pros and Cons
When comparing YouTube Live vs Facebook Live, YouTube wins out in terms of searchability and SEO. YouTube videos show up in search results. That just isn't the case with video from Facebook Lives. Since YouTube is a Google-owned business, videos tend to rank relatively high. Even Bing, Yahoo, and other engines rank videos highly in search results.
Finding videos on YouTube is also easier than on Facebook. The search functionality is much more powerful. In general, YouTube strives to make videos available forever. Facebook content is technically available forever, but it's strongly biased toward finding of-the-moment material. Hence, the timeline design.
The service also has a YouTube Live API that allows for programmatic access to their live streaming service. This makes it easy to stream live on YouTube while streaming on other services. Users can also integrate apps with YouTube live streams.
There are a few major drawbacks when it comes to YouTube Live, however. First, you give up control of your own content. Anytime you broadcast or upload content via YouTube, it gains access to use your material in its own advertising. This is a big drawback for many users. For example, with a free B2B platform like YouTube Live, you can't stream live video on your website, while maintaining control of your video content and your brand, like you can with professional-grade B2B platforms (e.g., Dacast, IBM Cloud Video, etc.).
Additionally, YouTube is one of the most blocked websites in the world, especially in businesses and schools. Notably, it is fully blocked in China. Attempting to load the Youtube app or website while in mainland China will return an error. Your content isn't worth anything if your target audience is unable to access it. If you're seeking streaming solutions for your business or school, you'll likely need to look elsewhere.
Zoom vs YouTube Live
Before we dive into the different types of video platforms for businesses, it's critical we mention Zoom. Zoom has grown in popularity this year due to the need for video calling while working remotely. Many businesses and business professionals see Zoom as a way to share videos with an audience. Many yoga and fitness studios have created virtual classes through Zoom during the COVID-19 virus.
While this is a fantastic way to keep in touch, Zoom is primarily a video conferencing cloud platform that is used for meetings, webinars, and web conferences. Those businesses looking to scale an online video content strategy will need something different than Facebook Live, Youtube Live, or Zoom. They will need a streaming solution.
Live Streaming Platform Comparison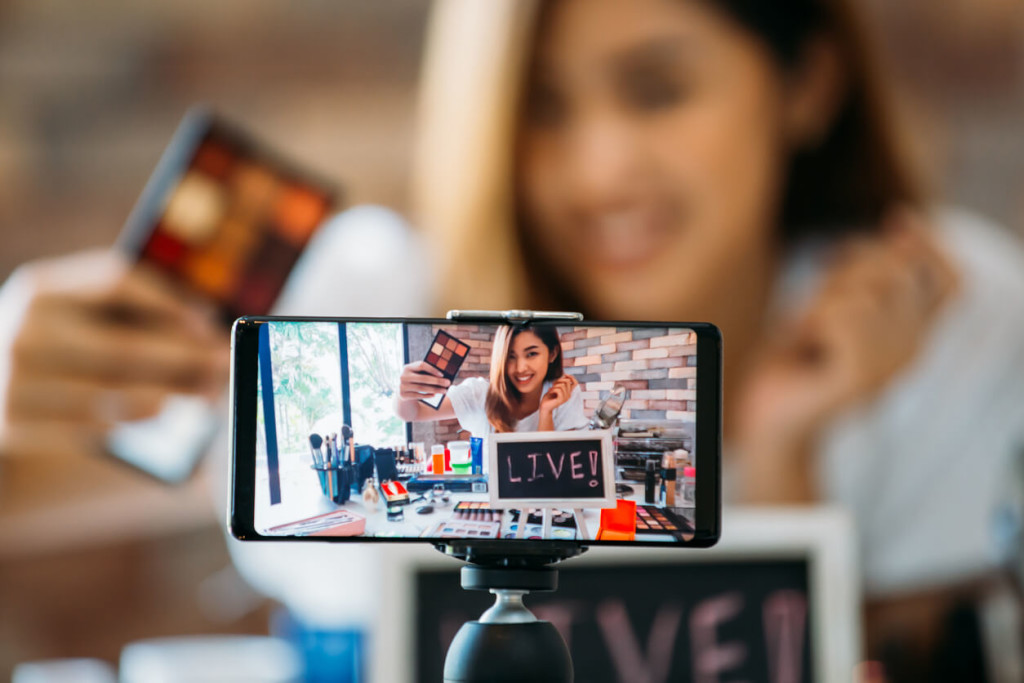 YouTube Live and Facebook Live are undoubtedly popular social media platforms. However, they're far from the only solutions in the live streaming market. While they are some of the first options people consider because they're well-known and free, it's worth spending some time to choose the right live streaming platform for you. Other live streaming service providers will often give more features and functionality. For many reasons, professional users often prefer other video streaming solutions.
Why Use a Professional Live Streaming Video Host?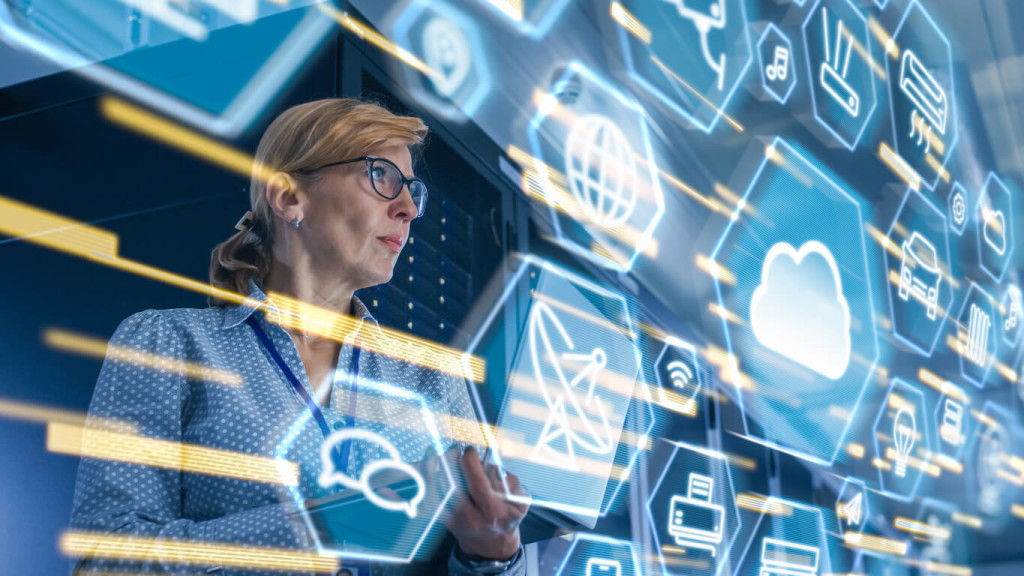 For people who are looking for a more professional appearance, social streaming platforms aren't the best fit.
For example, a company that live streams an event may want to monetize its stream. A university may want to stream multiple lectures simultaneously. Businesses, universities, social organizations, and media channels often fall into these situations. Likewise, video streaming services for churches and houses of worship will need to look beyond social streaming platforms. As mentioned above, a professional live streaming video host is ideal if you want to stream live video on your website. And this is where features offered specifically by video platforms come into play.
These features include the ability to:
Monetize broadcasts with an integrated paywall
Restrict access to certain geographic locations or IP ranges
White-label & Branding Control
Stream multiple events concurrently
Maintain all rights to broadcast content
Access dedicated tech support
Ad-free broadcasting
These features, among others, define a comprehensive live streaming platform. To guarantee these features, most dedicated streaming providers charge for their services. Typically there's a wide range in pricing plans. Some services are aimed at large businesses, while others are more affordable for smaller businesses or individuals. Though Facebook and YouTube are free, they simply can't compete when it comes to functionality that corporate enterprises need.
Facebook and YouTube Live Alternatives 
Let's take a look at several of the top live video streaming platforms on the market.
1. IBM Cloud Video (formerly UStream)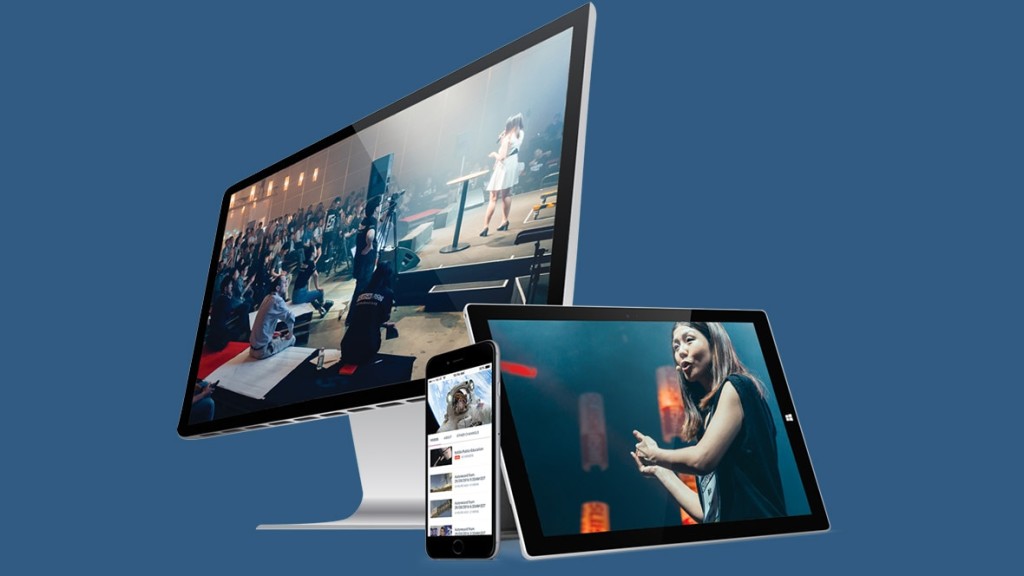 Overview and Company History:
One of the most popular live video hosts is IBM Cloud Video (formerly UStream). Since launching in 2007 (as UStream), IBM Cloud Video has since become a major player in the field of streaming video. IBM started as a way to connect military service members with family and has now grown into a huge streaming solution.
Basic Functionality: 
The basic functionality of IBM is live streaming. However, this live streaming solution also hosts video on demand files from previous live streams.
Basic streaming accounts are free, with advertising supporting IBM Cloud Video. Paid accounts remove advertising and grant access to advanced features. Enterprise accounts allow for full custom branding and offer analytics, multiple live channels, content syndication, and more.
Key Features:
Streaming up to 720p resolution (*only Enterprise plans support 1080p full HD streaming)
Mobile-compatible video player
White-label custom branding (with high-end plans)
Uses IBM internal CDN to distribute content
API available (with high-end plans)
Detailed Features:
IBM Cloud Video includes an API for broadcasters to control and integrate their content. It also features a Player API and Channel API that support customization. Finally, this Facebook Live alternative includes various development tools to speed up new projects.
Other detailed features include:
Video distribution and workflow
OTT video management
Enterprise video streaming
Enterprise content delivery network
Monetization capabilities
Pros:
Reliable platform
Suitable for larger clients
Good customer support
Wide range of features for broadcasters
Cons:
Additional fees required in order to stream above 720p resolution
Poor closed captioning support
Pricing:
The free account is ad-supported and includes a 30-day trial of all the Pro features. Professional accounts start at $99 per month, include 100+ viewer-hours, and support 720p HD video resolution. More high-end features, such as white-label service and geo-restriction, kick in at $999 per month. Custom Enterprise plans include full HD broadcasting and other features. These plans are custom-priced.
2. Vimeo (Livestream) video services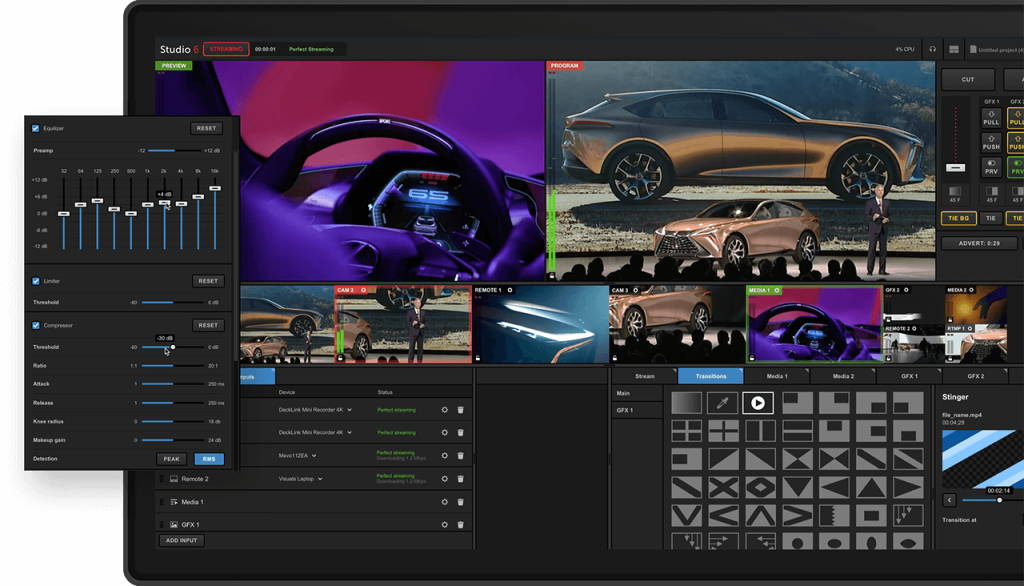 Overview and company history:
Another alternative provider is Vimeo (Livestream). Formerly known only as Livestream, Vimeo acquired the company in 2017. Since then, Vimeo has merged its services and website with Livestream. Today, this business has a unique focus on full end-to-end integration. Vimeo (Livestream) sells a number of hardware tools such as encoders and cameras that can function with this streaming service natively.
Basic Functionality: 
Both live streaming and video hosting services are available through Vimeo. The basic functionality includes tracking, analytics, and production support. However, white-label streaming, live transcoding, and password protection are only available on premium plans.
Key Features:
API functionality on Vimeo (Livestream) exists in three categories: API tools, Player API, and Channel API. These allow you to customize, control, and modify your content. They also facilitate custom programming and integration.
Other key features include:
Video management service
High-quality videos and streams
Large storage capacity
Privacy options
Upload from anywhere
Pros:
Unlimited events and viewers
No ads
Sleek and professional appearance
Thoroughly detailed analytics
Easy to use
Pay-per-view option
Cons:
Does not generate as much traffic as other sites
No China Delivery
Pricing:
Pricing starts at $7 per month for the plus plan billed annually or $75 for the Premium plan.
3. Brightcove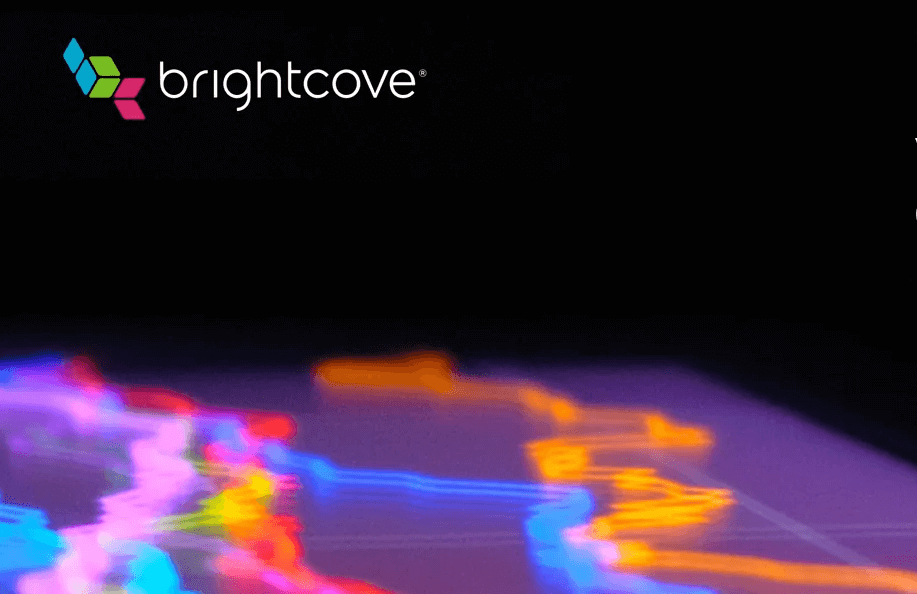 Overview and Company History:
Another popular platform is Brightcove. This provider primarily serves mid to large-sized businesses with an array of services. This social media live streaming alternative was founded in 2004 and is one of the oldest video solutions in the game. Last year, Brightcove acquired streaming platform Ooyala, known for its cloud video technology. Since the acquisition, Brightcove has announced end-of-life plans for the Ooyala OVP.
Basic functionality:
The basic functionality of this YouTube live alternative includes video monetization and transcoding.  Brightcove offers support for OTT (Over the Top) content and TVE (TV Everywhere) technology.
Key Features:
Other great Brightcove features include the ability to bypass ad blockers and capture leads via popup forms inside the video window. Additionally, Brightcove offers powerful video marketing integrations with widely used platforms like Salesforce.
Detailed Features:
Brightcove API
There are a number of APIs for the Brightcove platform. These include the Media API, which allows you to interact with your library. Additional APIs support the other Brightcove product categories. Comprehensive documentation is available on all of these.
Other features include:
Multi-bitrate and adaptive streaming
Global content delivery
Tech support, but only at a basic level with slow ticket-based responses (unless you upgrade to a paid support plan)
Security features, but with high-end features only available on custom plans
Monetization options, but only on custom-priced plans
Pros:
Video analytics
Includes custom video portals
CRM integration
Cons:
High price point
No live streaming with packages under $499/month
Monetization limited to custom-priced plans
No China Delivery
Pricing:
Brightcove's pricing plans are no longer posted but varying plans include secure video playback and live streaming. They also offer custom plans that include monetization. However, you need to contact Brightcove directly to inquire about pricing for these plans. Overall, this platform centers on large businesses willing to commit significant financial resources.
4. Wowza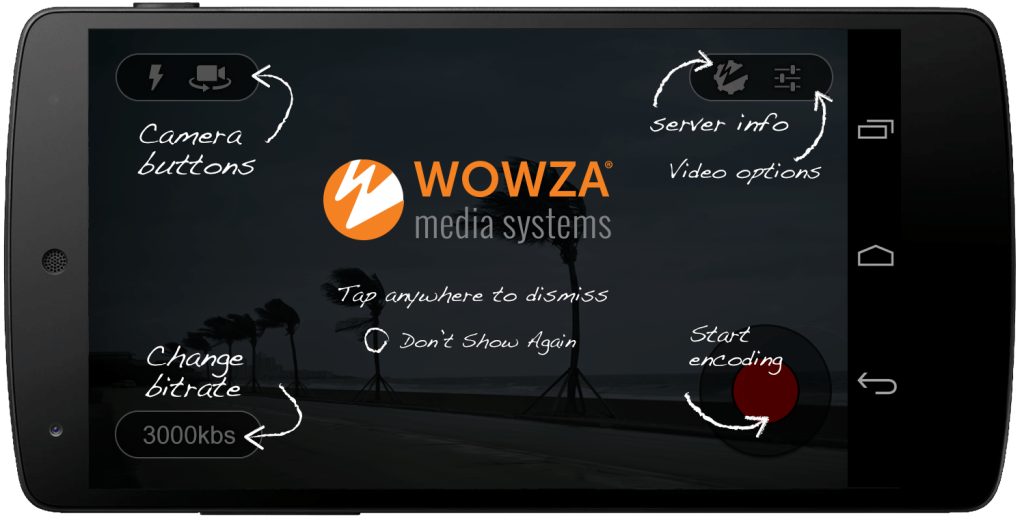 Overview and Company History:
Wowza was founded in 2005 as a bootstrap start-up with capabilities for live streaming on phones, tablets, and consoles. Wowza is a feature-rich company that offers two main products and has always focused on being first in class for cost-effectiveness.
Basic Functionality: 
The first is a Wowza Streaming Cloud, a cloud-based live streaming service. Features include support for 4K streaming, white-label service, and security controls.
The second Wowza offering is the Wowza Streaming Engine software. This package allows you to set up your own streaming platform on your servers using the same software on the cloud platform.
Key Features:
Wowza has a number of APIs in Java and REST to build infrastructure around its streaming platform. These include a server-side API for the Wowza Streaming Engine. This API integrates with databases, storage, web servers, and external processing.
Detailed features: 
Cloud management portal
Up to 4K streaming
Wide range of security options
APIs available
Live stream recording
Pros:
Audience engagement
Performance monitoring
Robust security
Mobile screen support
Video streaming
Video looping
Cons:
No multistreaming
Can not session record
No video monetization tools
Cannot use multiple camera feeds
No audience analytics
No event scheduling
Pricing:
Wowza pricing plans range from $49 per month to $199 for the streaming cloud and $95 for the streaming engine plans. There are also enterprise plans with flexible pricing, but those require contacting Wowza directly.
5. Dacast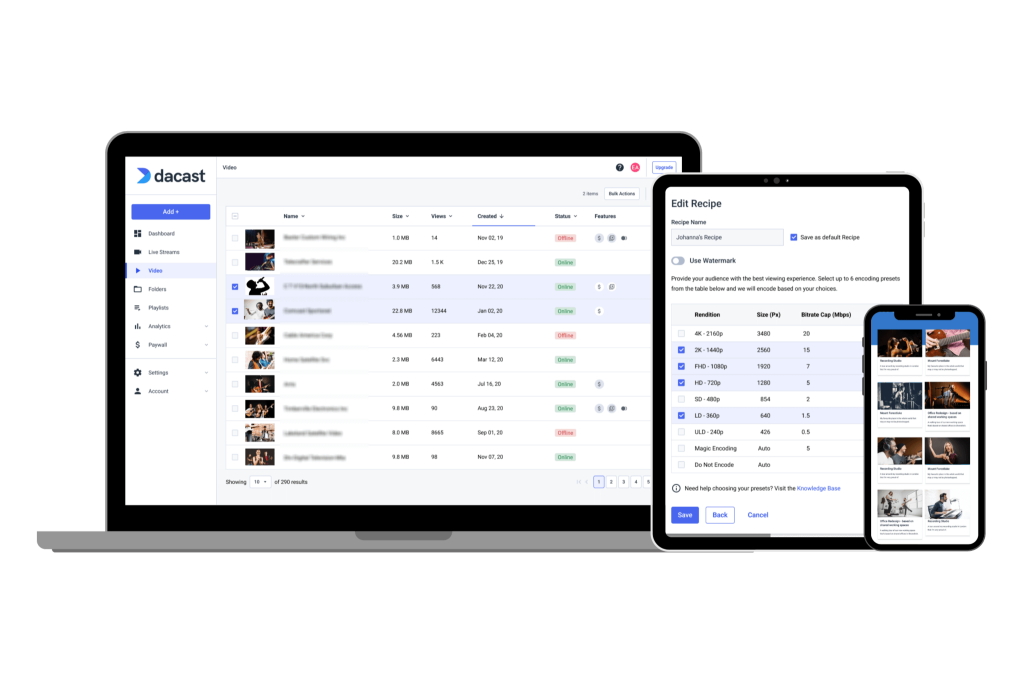 Overview and Company History:
Finally, the last platform we'll highlight here is Dacast, our own live streaming solution. Based in San Francisco with offices in London, Dacast bills itself as a "Streaming as a Service" provider.  Last year, Dacast earned the Streaming Media Readers' Choice Award for Best Small/Medium Business Video Platform and Runner-Up for Best Education Video Platform. In 2019, Dacast acquired the vzaar platform, expanding its comprehensive OTT solution.
Basic Functionality: 
Like the other online video platforms highlighted here, Dacast also offers on-demand video hosting. Broadcasters are able to embed videos onto their own websites while maintaining 100% control of their content. This is something that isn't possible with a lot of the other platforms we've discussed including Facebook Live streaming.
Key Features:
The best features of Dacast include easy-to-use live streaming and on-demand content platform, ad-free streaming, white-label, and branding control at all plan levels. Technical support is available 24/7 at all plan levels. All Dacast uses a top-tier live streaming CDN for content delivery.
Detailed Features:
Content control with security options and white-label branding
Multi-bitrate and adaptive streaming with all plans
API access for easy integration with existing systems and custom app creation
Scale video delivery to hundreds, thousands, or millions of users
Multiple, customizable monetization options
Reliable delivery and performance in multiple bitrates
Pros:
Video & online player API access
Live video streaming via a customizable HTML5 video player with white label options
Positive customer reviews: "Every streaming and hosting service should run as smoothly as Dacast."
24/7 customer support on all plans
Affordable plans
Cons:
Requires a bit of a learning curve
Pricing:

Dacast pricing starts at $39 a month for the Starter plan with 1,000 GB of bandwidth, 50 GB of storage. Next is the Scale plan for $188 per month with 24 TB of bandwidth and 1 TB of storage per year. If ad hoc plans are your need, there is the Event plan for $63 per month with 6,000 GB of bandwidth upfront and 50 GB of storage. These premium pricing plans add phone support, monetization paywall, M3U8 links for live channels, ads insertion, white-label Cnames, and video API access.
Finally, broadcasters can contact Dacast directly to learn more about custom-priced high volume plans.
In 2019, Dacast acquired the vzaar video hosting platform. Today, vzaar serves as an advanced video hosting platform for Dacast broadcasters, until the platforms fully unite.
Finally, pay-as-you-go and event pricing is also available with Dacast. As the names imply, these options are ideal for broadcasters who don't stream regularly. If that's your situation, you can access bandwidth for as low a 6 cents per GB.
Final Thoughts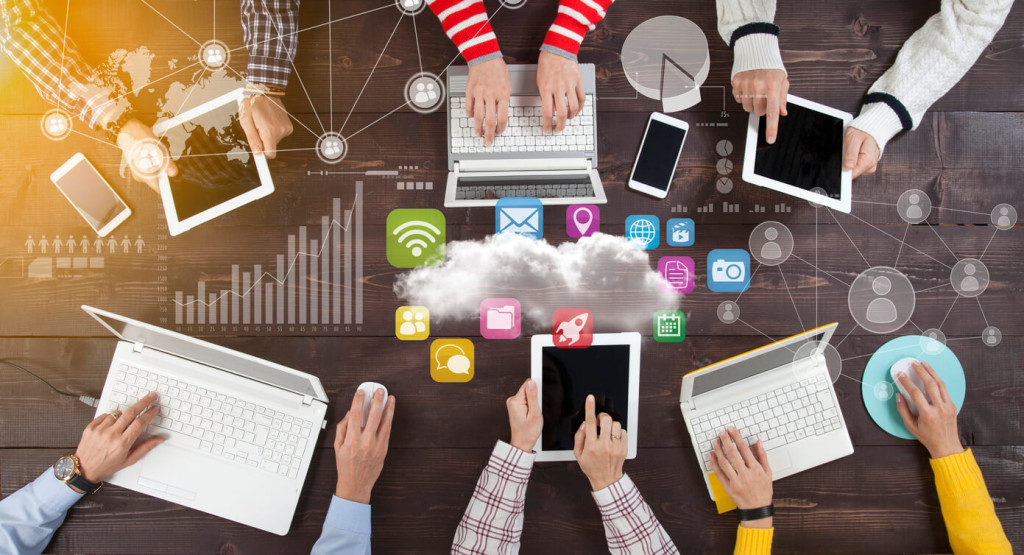 In this article, we've compared the social media live streaming platforms YouTube Live vs Facebook Live. These services are free and offer some useful capabilities. However, they have substantial drawbacks. For many users, they're just not professional or feature-rich enough to get the job done. You may have figured that our yourself for your business.
When comparing YouTube Live vs Facebook Live to live streaming platforms, the alternatives are much more powerful. The ability to perform video streaming in a white-label fashion is a professional necessity. This and other features make these platforms more attractive to business professionals. For businesses and individuals hoping to generate revenue, paywalls and flexible advertising models are essential components of live video.
Many find a good alternative to the YouTube Live vs Facebook Live dilemma with a streaming alternative like Wowza, Dacast, IBM Cloud Video, Vimeo (Livestream), or Brightcove. These professional service providers offer a much more robust platform for video streaming and broadcasts. You have to pay for that functionality, but it'll likely be well worth the cost to a discerning user. This is especially true for the more affordable platforms.
Consider your strategy and the scalability you're hoping to achieve with online streaming. If you're not able to scale with Facebook Live or YouTube Live, a professional streaming solution is most likely your answer.
We hope this article has helped you to understand the differences between these platforms. We also hope it is useful to you when deciding on the best platform for you. Check out our other blog posts for more comparisons between these different platforms. For regular tips and exclusive offers, join our LinkedIn group.
Want to try Dacast for free? 
Enjoy a 30-day free trial to discover our platform and all its video features for yourself (no credit card required).