Streaming Video Marketing Strategies for Business – 2021 Guide and Beyond
In today's world, a comprehensive video marketing strategy is no longer optional but an integral part of doing business. According to marketing giant HubSpot, online video has eclipsed all other forms of media and is now the most requested type of user content. 
Brands are taking notice as 87% of businesses report using video as a marketing tool – a nearly 25% increase in utilization over the past two years alone! 
Video marketing is critically important on both websites and social media and a key element of marketing campaigns. In recent surveys, 93% of marketers say they have landed new customers thanks to using video on social media. 
Video resource libraries also help sales teams connect and convert prospects. Video can streamline onboarding for new employees and assist support teams in resolving client issues. Not to mention that video testimonials are some of the most powerful marketing tools in existence. 
If you think you have fallen behind with your video marketing strategy, don't worry – it's easy to get started. With advances in mobile devices, digital cameras, and software technology, organizations of all sizes can rapidly create (and share) high-quality online video with their audiences. 
Yet, maximum ROI comes from distributing and monetizing your content properly. 
In this article, we will describe what streaming video marketing is and why it's so important. We'll also cover the main elements of a live streaming video marketing strategy and talk about various content types and distribution options. Wrapping up will include discussing the most important features to look for in an online video marketing platform. 
Table of Contents
What is Streaming Video Marketing?

Video Marketing Strategy for Business

Why Video Content is So Important (and Engaging)

Types of Videos and Options for Distribution

Features to Look for in an Online Video Marketing Platform
What is Streaming Video Marketing?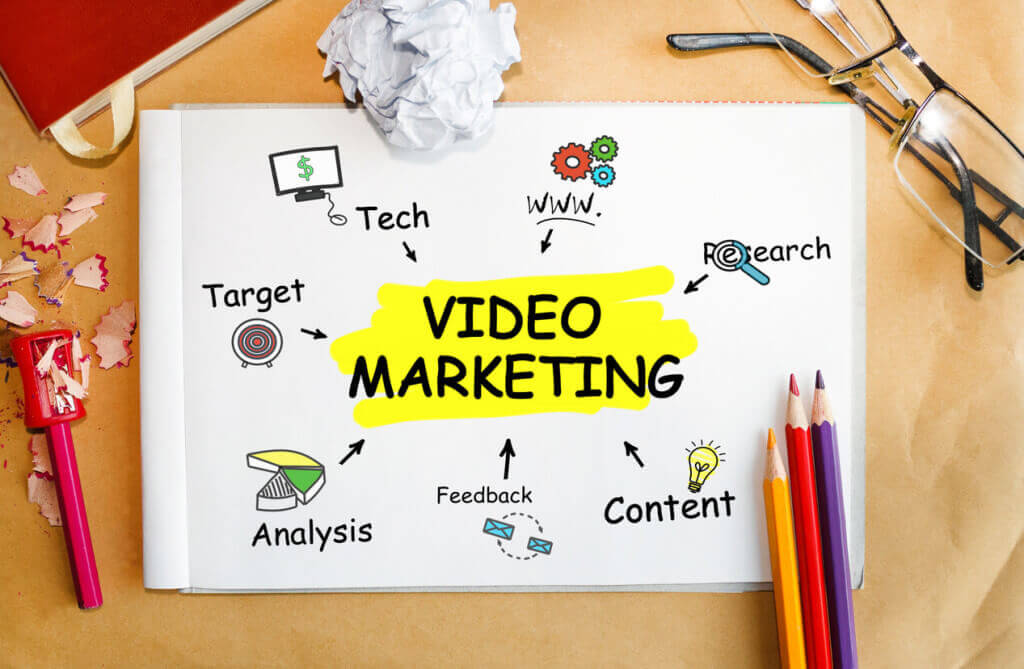 As with traditional forms of outreach, streaming video marketing focuses on promoting your products and services or increasing engagement with followers. Except rather than using text or images, online video becomes the primary medium of delivery. Video marketing provides valuable content to educate, entertain, or inspire your audience while helping you to simultaneously grow your business. 
Live video content guides audiences along their journey while helping them to accomplish their goals. Streaming video also positions content creators as authorities which promotes trust and amplifies brand awareness. 
However, generating results involves more than just randomly posting snippets online – there has to be some strategy involved also.
Video Marketing Strategy for Business
Just as a compass helps explorers find their way, a video marketing strategy is a roadmap for where your brand is going and how you will measure success along the way. Video marketing strategies not only include the type of content to be produced (and frequency of distribution) but also revenue goals and metrics for assessing growth and development. These factors often include:
Engagement – the number of videos watched, length of time viewed, and the type of reactions generated afterward (comments, likes, shares, etc.).  Engagement marketing is all about how well content resonates with your audience and what you can do to improve your results. 
Brand awareness – frequency of mentions, recognition in the marketplace, and testimonials that speak to your audience. Brand awareness fosters trust, creates an association, and builds brand equity. Developing brand awareness can have a major impact on marketing efforts, business growth, and revenue generation.
Demand and conversion – lead counts, conversion rates, and strength of an organization's sales pipeline. Demand generation and conversion illustrate what marketing tactics are working and which ones may need revision.
Once you understand how video marketing strategies can impact growth, the next step is to implement one. Here are six of the most important elements to consider.
1. Determine Who You Serve
The first (and arguably most critical) element in a video marketing strategy. No matter how good your content is, it will fail if not directed to the right audience. Successful broadcasters have clear marketing personas of their ideal viewers and create videos based on their specific needs. 
As a broadcaster, think about where viewers are at in their journey and how you can best help them succeed. Identify their sticking/pain points and create content to address those issues. Above all else, do your research to ensure you make the greatest impact with your efforts.
2. Define Your Goals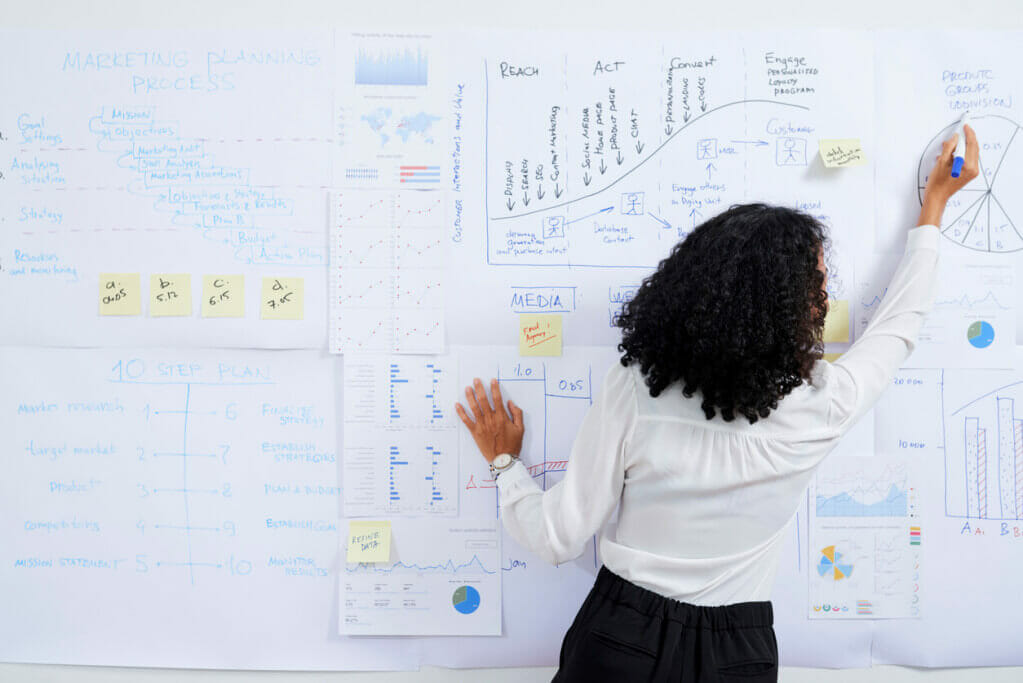 As a provider, you must have clarity regarding the goals of your video marketing outreach. Are you looking to increase brand awareness? Drive traffic to your site? Or increase sales for your products or services? Depending on the lifecycle of the business, these goals may differ over time. 
For instance, startups may be more interested in establishing a presence in the marketplace. While seasoned brands might be looking to increase sales or expand their offerings. Businesses in the middle will likely have a combination of both. 
Along with goals, you will also want to establish a distinct voice for your videos. 
Formal and serious? Or off-the-cuff and playful? It all depends on knowing what resonates with your audience but still aligns with company values. Whether your videos are educational, entertaining, or authoritative, consider how the content will benefit viewers and decide what action(s) you want them to take next.
3. Be Consistent
Stay the course with your messaging (and branding) across channels and keep a regular publishing schedule. Viewers should know when new videos are coming out and be able to recognize your brand immediately. Whether that be on your website, social media, or anywhere elsewhere online.  
You can add variety to your content. However, it should still fit within your overall marketing flywheel.
4. Create a Marketing Budget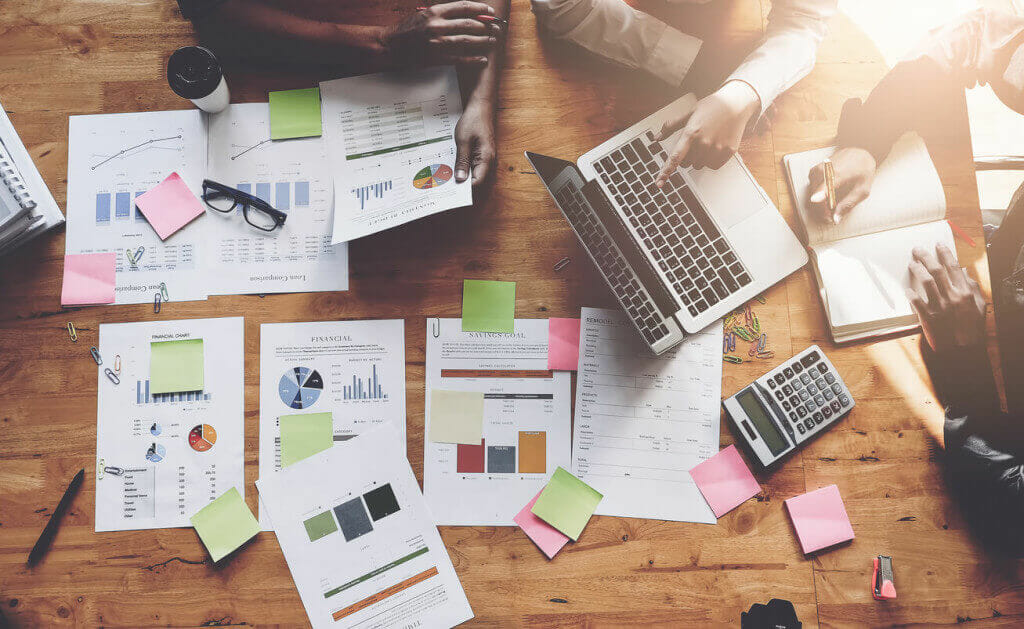 Many broadcasters enter video marketing with no budget in place. Although this strategy may work for a while, the long-term success depends on knowing how and where your production dollars are being spent. 
For instance, do you want your videos extremely polished and professional? Or a bit more low key and relaxed? High-end content means larger production costs while simple videos can be done on smaller budgets. Organizations can mix and match shorter videos on social media and use longer content for websites or landing pages.
Broadcasters also need to determine if they will use in house creative teams or outsource the work to others. If using in-house, brands need to identify who will be in charge and determine the frequency and total cost of distribution. 
In other words, leave nothing to assumptions. A video marketing strategy (or budget) without ownership is doomed to fail. 
5. Decide Where Your Videos Will Call Home
Beyond just creating content, your videos need a place to live and be seen by others. We've mentioned how social media platforms like YouTube are not the best place to share business videos. These kinds of outlets severely limit both your distribution and monetization options and inundate viewers with annoying ads and pop-ups. 
Working with a business video hosting platform is a smarter solution as it gives broadcasters full control over content distribution, branding, and monetization. Online video providers like Dacast offer broadcasters a full array of tools to safely and reliably share both live streaming and VOD content from their existing websites.  
Professional online video platforms take the guesswork out of content distribution by providing ready-made infrastructures, 24/7 support, and native paywall and monetization features that other solutions lack. 
6. Measure Performance
As the old saying goes, "what gets measured gets improved" and your video marketing strategy is no exception. There are countless metrics broadcasters can monitor but a few of the most important include click-throughs, number of views, engagement rate (time spent watching), consumption (total number of videos watched), and revenue generated.
Analyzing these performance numbers can determine if you are marketing to the correct audience, at the right time, and with the best content. Don't forget to review shares, likes, and viewer feedback as well. Video comments (both good and bad) can reveal what type of content is resonating most and which topics may need to be eliminated. 
From there, continually test, adjust your strategy, and repeat. Doing so will improve interactions with viewers and add value to your organization.  
Why Video Content is So Important (and Engaging)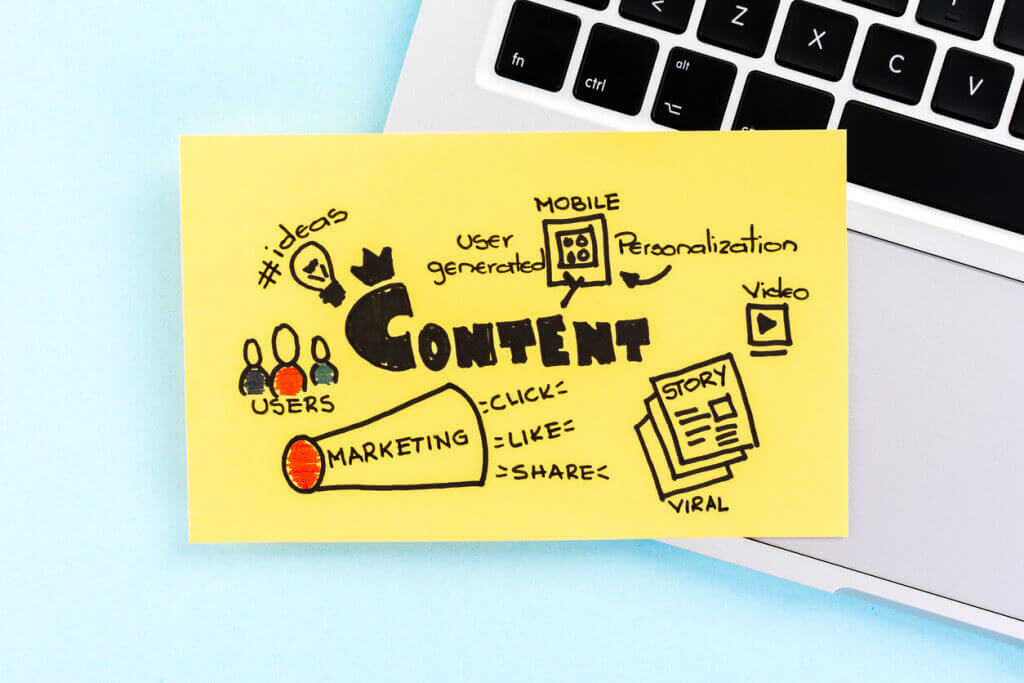 While traditional content marketing still has its place, text and images are not enough anymore. Audiences are inundated with videos, live streams, and moving images on a daily basis and expect the same from their favorite brands. 
Video marketing is simply the best medium for grabbing attention. 
Studies show our eyes are attracted to movement thus making videos a natural focal point as we scroll through webpages. Video also elicits deep emotional connections that instinctively make people want to watch and share great content. Not to mention that the human brain transmits 90% of information visually and can comprehend video 60,000 times faster than text 
Video also improves SEO as companies that have embedded media achieve higher search results and are 45X more likely to rank on page one of Google. Search engines now include video content as part of their ranking algorithms for both relevance and authority. Every time someone watches a video on your site it creates additional inbound links that further add to SEO value. 
Finally, videos are more memorable than other forms of communication. Research shows that viewers retain 95% of video messaging content as compared to text. Video helps you convey your message quickly without subjecting audiences to boring walls of text or random image galleries. 
Types of Videos and Options for Distribution
Now that you understand the importance of a video marketing strategy, the next phase is implementation. Successful broadcasters know the difference between video formats and platform types and include them in their growth initiatives. Here are a few common classifications for video assets and delivery methodologies.  
1. Branded Video Content
Videos created (or sponsored) by an organization that does not directly advertise or promote the company is known as branded content. Enterprise organizations sharing videos to help employees do their jobs is a good example. Or service providers creating how-to content to assist customers in using their products. 
The main idea is to create a positive association rather than pushing for a sale. 
Branded content is powerful because it is more authentic. Broadcasters helping their audiences are emotionally engaging as creators can tell stories and provide answers (without being disruptive or annoying). Viewers are often invited to participate in the conversation instead of letting vendors dictate the flow of information.
2. Live Streaming Video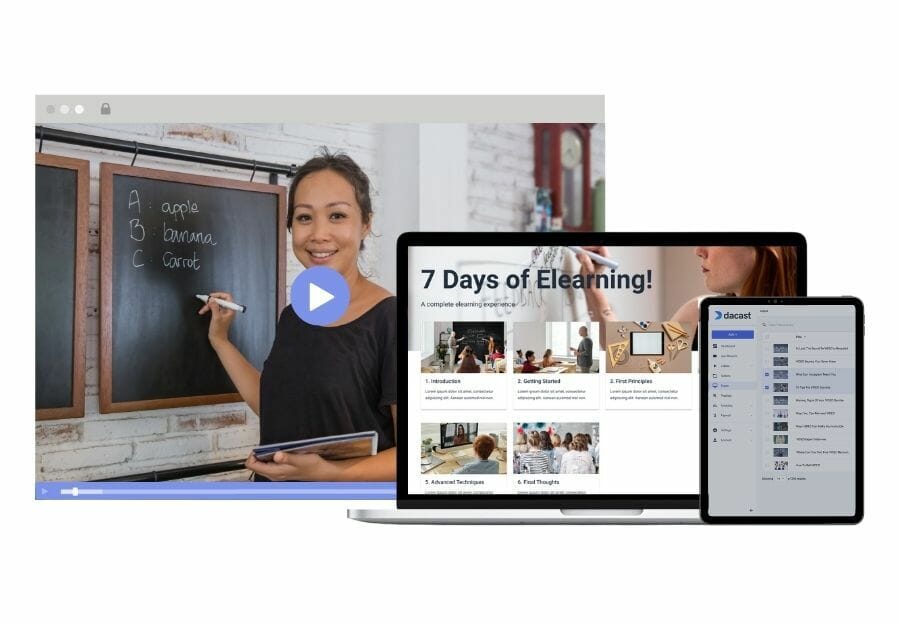 Live streaming video (on a professional hosting platform) allows broadcasters to create truly interactive experiences with their audiences. Rather than viewing content after the fact, audiences can be part of the event in real-time – leaving questions and comments to presenters as the broadcast unfolds. 
Live streaming content can be anything from sporting events and worship services to educational and e-learning activities. All of which can benefit from the additional reach, added value, and unique experience that live streaming video provides. 
Video On Demand (VOD)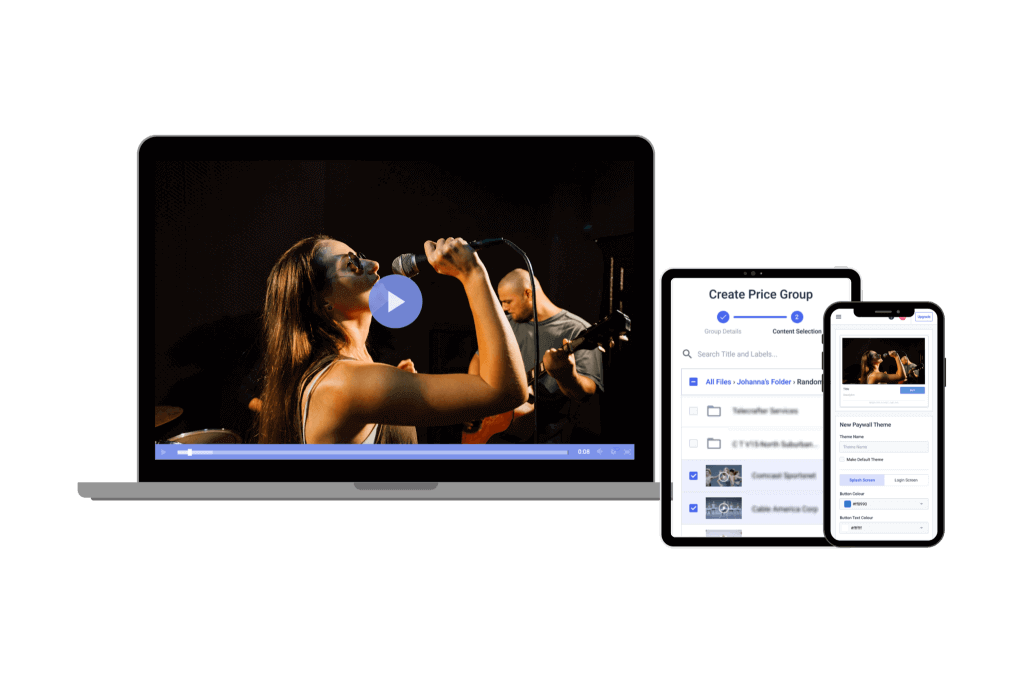 Once your live event is finished, why not catalog it for reuse? Those who could not attend the live session can view the replay afterward. This is one of the benefits video on demand offers. With VOD, audiences can access your content library at any time and view the exact videos they want to see. 
Just like with Netflix or Hulu, video on demand gives viewers the power to consume media on their schedule from almost any device or location. When coupled with a professional video hosting platform, users experience few bandwidth issues and broadcasters maintain control over their content and distribution options. 
OTT Video Distribution
OTT (over-the-top) technology is the next evolution of video broadcasting. OTT is not so much a type of content format as it is a method of delivery. Rather than being bound by proprietary cable and satellite networks, over-the-top broadcasting uses public internet links to transfer data. 
So long as audiences have an internet connection and compatible streaming device (computer, mobile phone, gaming console, smart TV, etc.) they can access your content. Because of the open format, OTT video gives organizations the ability to create their own streaming businesses and generate revenue.  
Brands who invest in over-the-top video have full control over content distribution, branding, and video monetization. They also gain access to some of the fastest, most reliable networks and can serve audiences at scale like never before. 
Features to Look for In An Online Video Marketing Platform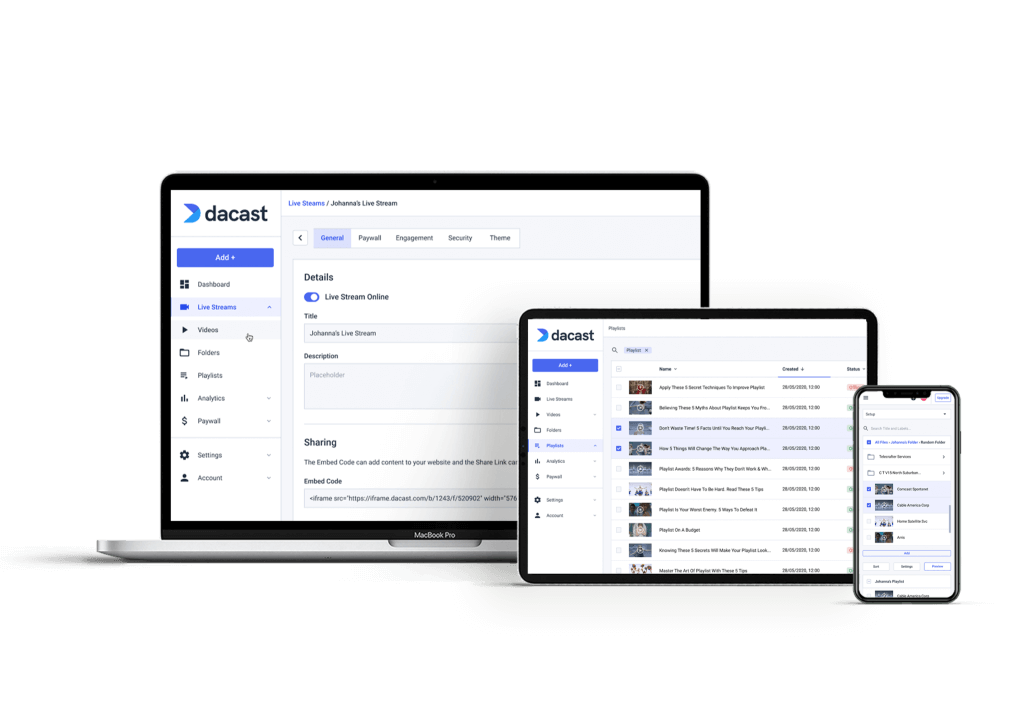 Once you design your video marketing strategy, you will want to find an experienced partner to help accomplish your goals. Service and support are important, but so is choosing an online video platform that includes multiple options for sharing content, modern security features, and world-class uptime and performance. 
If you plan to make money, you will also want to explore providers that offer integrated monetization solutions. These tools make generating recurring revenue streams from your content quick and easy. 
Dacast includes a number of industry-leading features to help broadcasters make the most of their video marketing efforts. Our award-winning OTT broadcasting solution makes live streaming and VOD simple and effective and helps create optimized viewing experiences for audiences of all sizes. Here's why:  
1. A Unified Platform
Our online video platform includes live streaming, video on demand, and OTT broadcasting all under one roof. Dacast helps organizations live stream events and offers a robust video CMS (content management system) to house and share prerecorded content with subscribers. 
Our white label solution also includes an integrated HTML5 video player that can be embedded directly into any site (with your own custom branding and logos). We provide everything you need to create a complete video marketing solution under a single unified platform.
2. Integrated Video Hosting
Rather than being at the mercy of 3rd party providers, Dacast lets you host content directly from your current website. We have written before about how social media platforms are not the best option for sharing and monetizing your content and that it's always better to have an end-to-end solution for ownership/distribution of your videos.  
Partnering with a unified solution provider like Dacast allows you to host live video, maintain your own VOD library, and stream OTT content to audiences around the globe. Furthermore, with our top tier CDN partnerships with Limelight and Akamai, your videos always have the bandwidth, speed, and quality needed to satisfy even the most demanding viewers.
3. Native Paywall and Monetization Options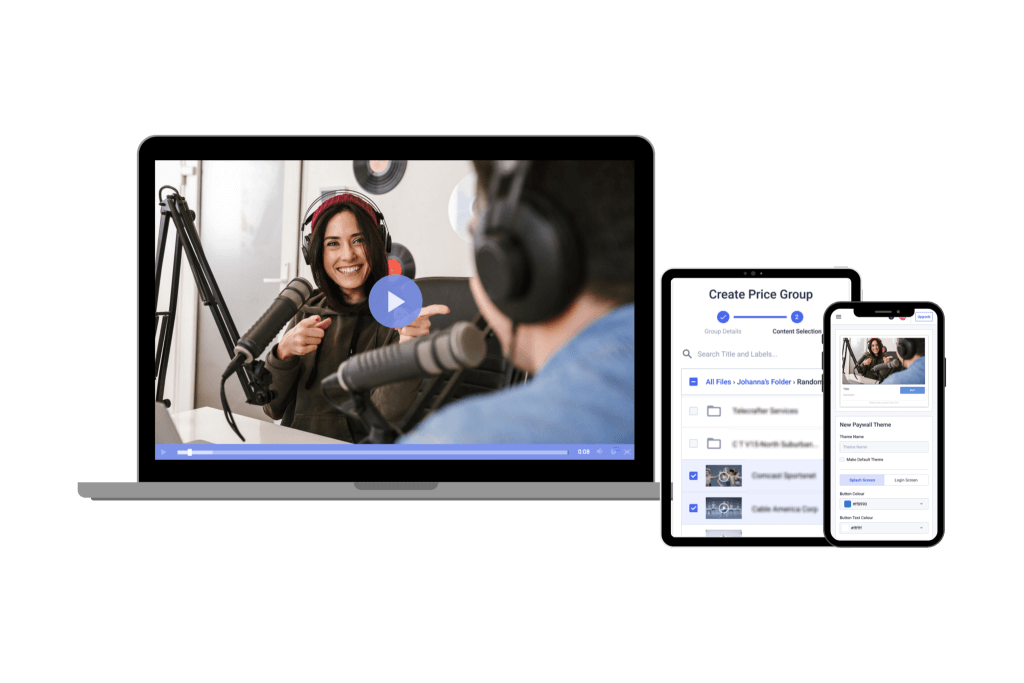 Unlike other video platforms, Dacast requires no external add-ons for a subscription billing or one-time payments. Our native paywall feature supports all major monetization options including AVOD (advertising), SVOD (subscriptions), and TVOD (transactional or pay-per-view). 
Our paywall solution works with 135 global currencies in 10 different languages. Technical assistance is available 24/7 and clients have access to professional services for live events, hosted pages, and configuring monetization portals.
No other video solution provider offers this much value at such competitive pricing. 
Wrapping Up
Video is the most popular media format in the world and is only growing bigger. Brands with a strong video marketing strategy are positioned to take advantage of this new media consumption hierarchy. By utilizing tools such as live streaming, video on demand, and OTT broadcasting, organizations can better serve the needs of their audiences and generate additional revenue in the process. 
Thankfully, creating your own video marketing presence is easier than ever before. 
Dacast's ready-made online video platform combines the best features of video sharing, distribution, and monetization in a single, all-encompassing solution. 
Customers love our industry-leading services and we offer a FREE 14-day trial (no credit card required) for new users. Our secure, white-label video solution comes with ad-free streaming, 24/7 support, branding control, unlimited viewers & channels, as well as live recording. 
Why wait any longer? Contact us today to get started. 
As always, thanks for reading and be sure to check out our LinkedIn group f or more exclusive offers and advanced tips on live streaming. If you have additional questions, leave a comment below and let us know.