An enterprise video platform is a cornerstone of business operations due to the booming streaming video market. Businesses are using online video content for training, internal communications, product releases and demos, advertising, sales pitches, and much more. Both enterprises and organizations have recognized this trend and have begun to adapt themselves by utilizing content management software.
When it comes to video streaming solutions, large businesses and organizations generally have specific and unique needs. In this article, we'll review the essential features of an enterprise video platform as well as compare the top five Video CMS software systems on the market. Here are the specifics of what we'll be covering: 
Table of Contents 
Enterprise Platforms vs. Consumer-grade OVPs

Powerful CDN for Streamlined Global Delivery

Secure Platform for Confidentiality

Multi-level Access for User Management

APIs for Integration and Development

White-label Platform for Branding 

Enterprise Video Platform Software Comparison

Final Thoughts: Choosing the Right Video CMS
When it comes to live streaming video content, it pays to do your homework and weigh the pros and cons of each enterprise video solution and that's why we're here to help! While you may be wondering "what is the best video platform" now, by the end of the article, you'll have your answer! And, a lot of other useful knowledge about enterprise video sharing.
Enterprise Platforms vs. Consumer-grade OVPs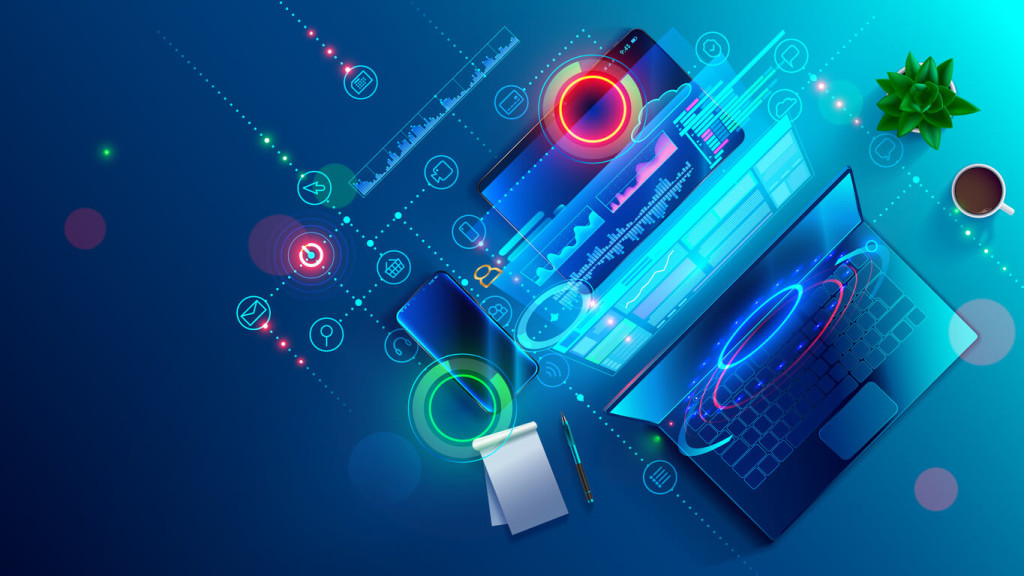 You're likely familiar with popular consumer-grade OVPs (online video platforms). The most popular of these are YouTube Live, Instagram Live, and Facebook Live. While these are the main three consumer-grade services, there are other options that are out there as well.
These services are free, and billions of people use them worldwide. The creators of these services didn't create them to solve a specific problem for businesses. They created them for the greater population. It's simply another service being pushed. As such, B2C (consumer-grade) services can offer some small benefits for enterprise video. In particular, social media marketing via these channels can be crucial to an enterprise video strategy.
However, consumer-grade social media services do have serious drawbacks. When you share content with these tools, you lose the rights to the material. This can be a serious concern for enterprises and large organizations. As a business, holding onto the rights of the content you produce is something you want to focus on. Another significant drawback is content blocking. Many major institutions, including businesses, schools, and universities, regularly block time-wasting social websites. In fact, YouTube and Facebook are the most-blocked websites in the world.
And these only represent the tip of the iceberg in terms of drawbacks to free streaming services.
Free consumer-grade platforms also entail:
Limited or nonexistent monetization features (e.g., pay per view video streaming)
Limited security functionality, meaning piracy can be a problem
Indiscriminate advertising with little to no control over ads associated with your content
Lack of technical support
Overly sensitive copyright protection mechanisms that may find false-positives and take video offline
Suggestions that may drive viewers to unrelated content, competitors, or critiques
Public comments and likes that can serve as a place for naysayers and disgruntled individuals to make unpleasant comments
As an enterprise, you may be wondering: what's the solution to these problems? Simply put – why not opt to use a powerful enterprise video platform instead?
An enterprise video platform provides all of the features you need for successful operations and none of the concerns mentioned above. Are you wondering what is video content management? Commonly referred to as video CMS, a video content management system is a piece of software that eases the process of organizing all your videos. Depending on your video library, the answer to whether you'll need a video CMS software or not will differ.
Many of the best enterprise video platforms offer an internal video CMS. They work hand in hand.
There are five key features of every enterprise video platform to pay attention to when deciding which enterprise video service to use. Each feature helps solve a problem that an enterprise or organization is facing.
Let's dive into the five features below.
#1: Powerful CDN For Streamlined Global Delivery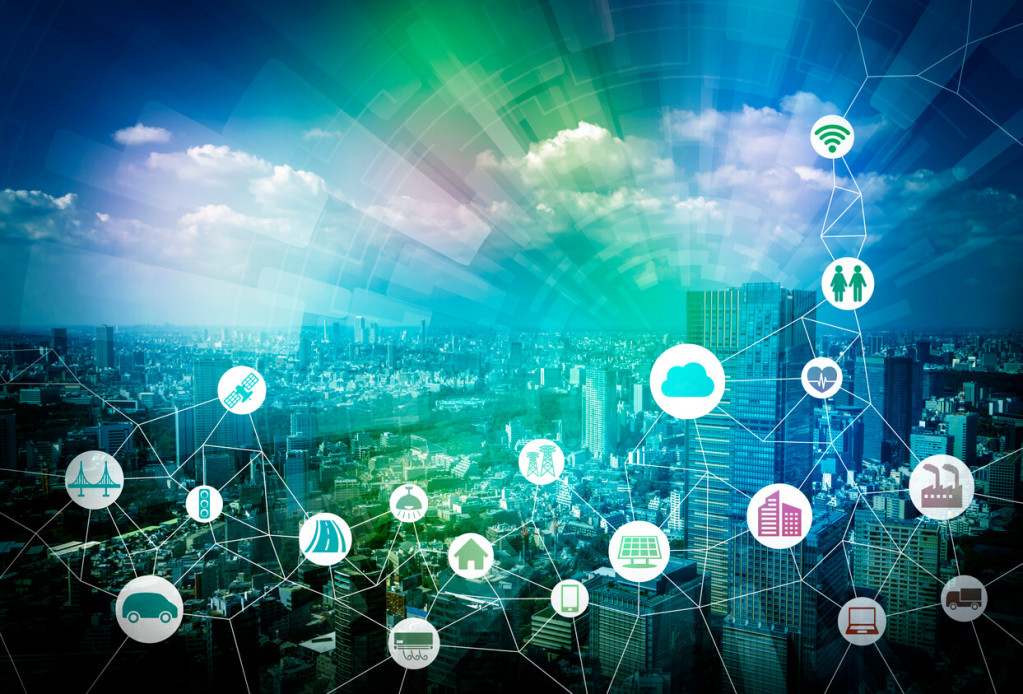 CDN stands for Content Delivery Network. A CDN is a distribution model that makes the delivery of multimedia internet content faster and more reliable for a global audience.
Any digital asset (such as a video or stream) that reaches viewers by CDN is copied in real-time. From there, these copies reach a network of hundreds or thousands of servers in different geographic locations. When users seek to access your content, the CDN redirects them to the servers closest to them. Not only do CDNs help bring content to viewers faster, but they also provide enterprises and organizations with better streams that help bring back viewers time and time again.
Reduce latency and buffering with a live streaming CDN
In this way, the toll on expensive hardware is balanced across many different machines. In addition, a CDN minimizes latency—the time between when you start to live stream and when the stream plays on your viewer's device. And buffering and packet loss is also kept to a minimum. Meanwhile, security increases, and bottlenecks disappear. If your servers are attacked using common hacker methods like DDoS, the content will still remain online. In other words, redundancy is automatic with a live streaming CDN.
Scale up your video with a top-tier CDN
Most importantly, access to a CDN allows you to "scale up" your video. The CDN approach lets enterprises handle anywhere from one hundred to one million concurrent viewers. These figures are especially accurate if you're using a top-tier CDN like Akamai. Akamai has a network of more than 230,000 servers worldwide. This high "point-of-presence" means that the Akamai CDN is within a single network hop of more than 85% of all internet users.
With a professional CDN, enterprises and organizations alike can save money by offshoring the construction, maintenance, and upgrading of the network to another business. This IaaS (Infrastructure as a Service) model is highly preferable for most businesses. In particular, this model eliminates the need to rolling out a live streaming server and an entirely new division to significantly invest in.
The takeaway? A high-quality enterprise video platform should use a top-tier CDN to ensure global content delivery experience.
#2: Secure Platform for Confidentiality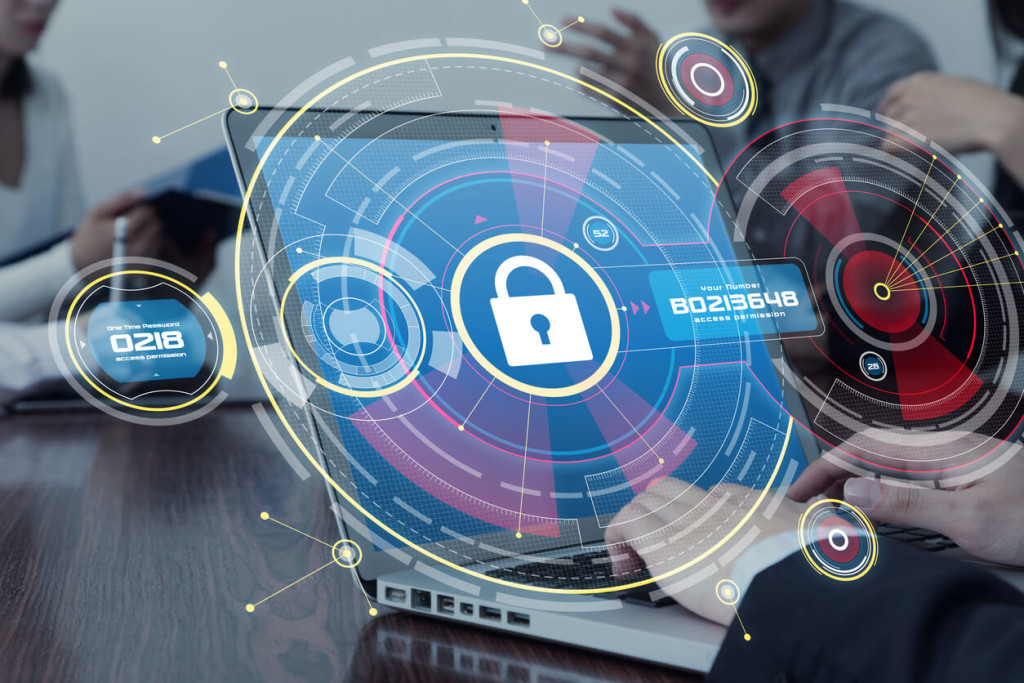 Next up is professional enterprise video platform security. As you likely know, corporate users often deal with information of a sensitive nature.
This sensitive content could include:
Medical records
Valuable intellectual property
Information related to lawsuits
Financial records and bank or credit card account information
Business plans, contract data, and confidential trade secrets
Classified or sensitive research data
Passwords, biometric data, or signatures
Social security numbers and other personal data, such as addresses and contact information
Training and information on innovative practices for competitive advantage
These are just a few of the many categories of sensitive information that businesses, as well as organizations, want to protect.
Enterprise video solutions should also provide a variety of tools for securing video in their network. These tools can include the following:
Password protection
Enterprises can restrict access to video content in a variety of ways. One of the most basic methods is password protection. This feature allows only users who enter a specific password or passphrase to access a given video recording or live stream.
Geographic and domain restrictions
Restrictions are tools that narrow down the pool of internet users who can access your content. The geographic restriction allows you to "whitelist" select nations. Only users who are located in these countries (as determined by their IP address) can access video content.
Domain restrictions take a similar approach but instead limit video embedding based on a domain name. For example, you could restrict your videos to only play on the Dacast.com domain name. Let's say that pirates or other malicious actors are able to access the raw URL for your live video stream. With domain restrictions, however, they can't embed that content other sites or access it via desktop players.
Payment security and HTTPS encryption
Finally, if you intend to monetize your videos in any way, payment security is a critical part of your enterprise video strategy. Make sure that your OVP includes payment security features. Bank-grade SSL encryption should also be standard practice here.
General HTTPS encryption is another layer of security for your video-on-demand and streams. HTTPS ensures data integrity, protects against many forms of eavesdropping, and thwarts man-in-the-middle (MITM) attacks. These security features should be a part of any enterprise video platform worth your money.
The takeaway? Choose a video CMS software/ the best enterprise video platform that offers multiple security and privacy features to secure video on your business's network.
While we mention the need for a secure OVP, we want to showcase five popular options in the industry. After the five features are discussed of this article, we're going into a comparison of the different video CMS platforms available. We're giving you this heads up to make sure that you scroll to the bottom of the article to read through the comparison of features, pros and cons, and pricing.
#3: Multi-level Access for User Management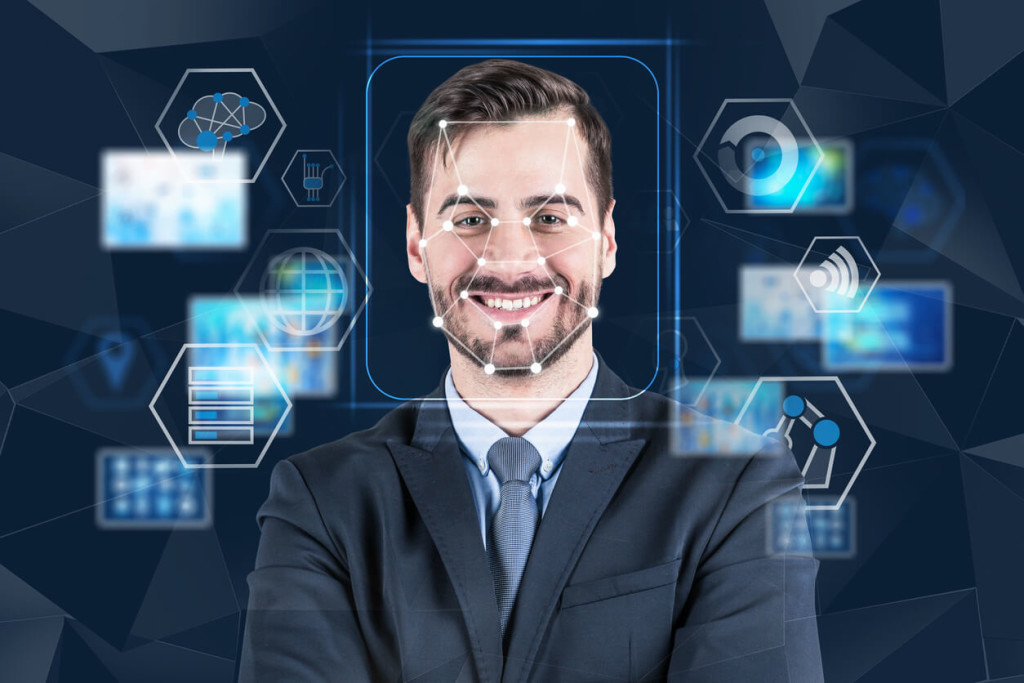 Video CMS platforms often have to manage access credentials for a wide range of users. Some employees may have unrestricted access, while others are only able to access certain content. On the other hand, some may need extended access without access to certain features. These tiered access options reduce the risk of accidentally causing problems behind the scenes and for your viewers as well.
Therefore, an enterprise video platform should offer some sort of feature for this level of user management. Dacast's streaming solutions, for example, allows your enterprise to restrict specific users while giving certain users permissions to access:
Video-on-demand
Package management
Playlist management
Analytics
Account details
Preferences
The takeaway? Look for an enterprise video platform that offers multi-level access features that fit your business needs.
#4: APIs for Integration and Development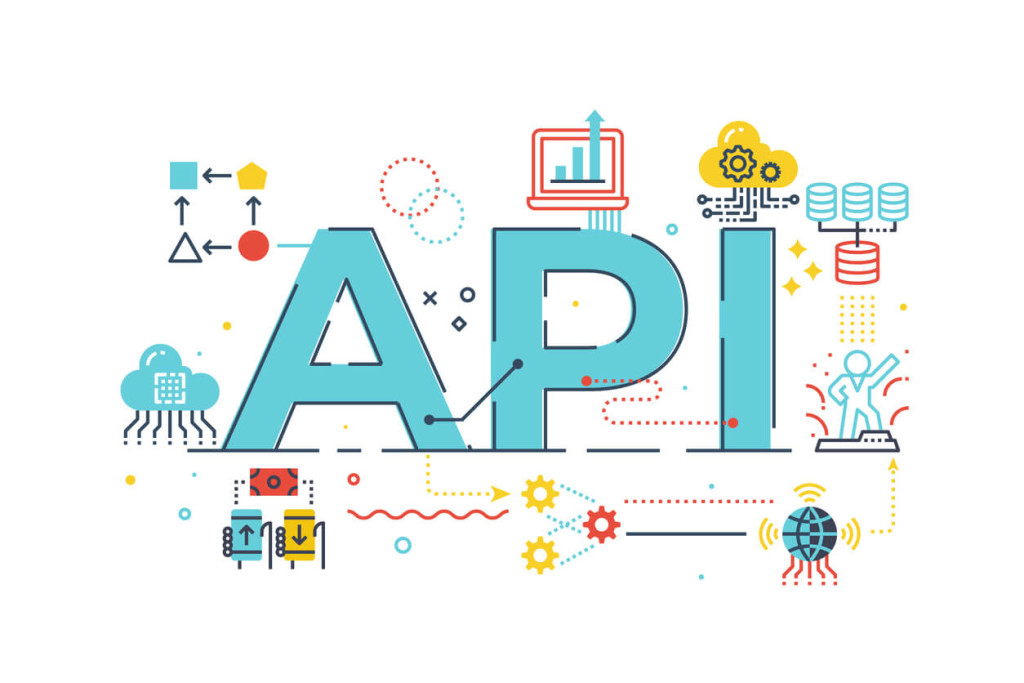 Enterprise video platform users often require custom-built applications and integrations for streamlined operations. This is enabled by APIs or Application Programming Interfaces. Make sure to choose a well-documented API, with clear code samples and sandbox to try to live your API calls.
APIs enable some excellent capabilities, such as becoming a video platform reseller, creating custom video portals, and building apps around your streaming or on-demand video content. APIs also ease integration with databases of all sorts and allow for custom development.
The takeaway? When selecting an enterprise video platform, make sure that a full-featured API is available and functional.
#5: White-label Platform for Branding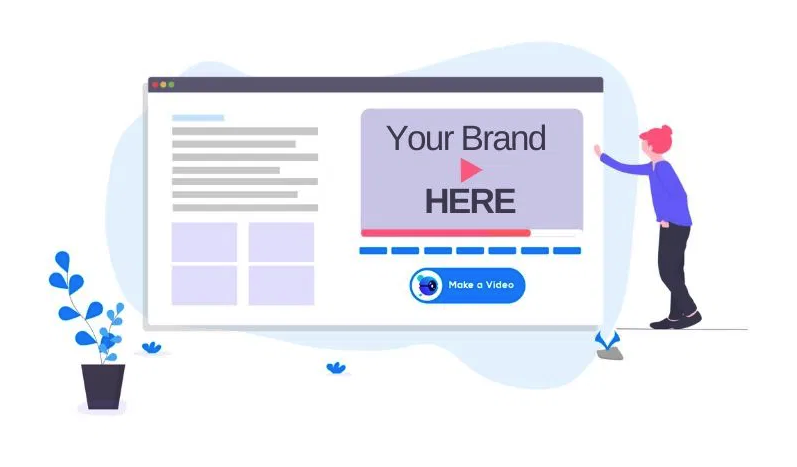 Last but not least, a white-label service is a major key feature to look for in a video CMS platform. If you're unfamiliar with the term, white-label refers to non-branded services.
For an enterprise video platform, white-label service allows you to deliver video content completely free of outside branding. You can then easily insert your own branding. Having your own branding available on the video allows for new viewers to learn about your company or organization when the video is shared online.
This feature contrasts sharply with free platforms like YouTube or Facebook. These B2C platforms insert the logo of the respective host service on every single video—whether embedded or native.
The takeaway? White-label service is essential for corporate users who seek to maintain a highly professional, coherent appearance at all times.
Enterprise Video Platform Comparison
Now it's time to compare the top 5 enterprise video platforms. In this section, we'll compare the following:
Overview and Company History
Basic Functionality
Key Features
Detailed Features
Pros and Cons
Pricing
Let's dive into the comparison.
1. Brightcove

Overview and Company History:
Brightcove is a Boston-based software company that produces an online video platform. It was founded in 2004 by Jeremy Allaire and Bob Mason. The company was named after a harbor the founder liked to kayak in. Brightcove recently acquired Ooyala and announced the end of life of the Ooyala platform.
Basic Functionality:
Brightcove is an online video platform that targets large businesses. Brightcove divides its product offerings into several discrete categories. These include Video Player, OTT Flow, Video Marketing Suite, and a number of others. Among other offerings, Brightcove's streaming and hosting platform is called Video Cloud. This platform includes an all-screen player and supports monetization.
Key Features: 
Brightcove's technology claims to defeat ad-blockers and succeed in inserting video ads into content streams. While it's not clear if this method is able to defeat the latest generation of ad-blockers, it's still valuable for businesses following that model of content monetization. Additionally, their marketing tools are valuable and functional.
Detailed Features:
Multi-bitrate and adaptive streaming
Global content delivery
Tech support, but only at a basic level with slow ticket-based responses (unless you upgrade to a paid support plan)
Video API access, but only on custom-priced plans
Security features, but with high-end features only available on custom plans
Monetization options, but only on custom-priced plans
Pros:
Good analytics
Includes custom video portals
CRM integration
Cons:
High price point
No live streaming with packages under  $499/month
Monetization limited to custom-priced plans
No China video hosting
Pricing:
Mainly targeting huge clients, Brightcove offers two pricing plan levels. These include the $499/month (billed annually) and custom-priced plans at a higher price-point. Interested broadcasters can contact their sales department to receive a quote or sign up for a 30-day free trial.
For more details, you can check out this third-party review of the platform as well. Note that this might change following the absorption of the former Ooyala video platform.
2. IBM Cloud Video (formerly UStream)

Overview and Company History:
First up in our online video platform comparison is IBM Cloud Video (formally UStream). Founded in 2007 to connect military service members with family, IBM purchased UStream in 2016.
Basic Functionality:

IBM Live Video is a live streaming company first and foremost. However, it also hosts VOD (Video On Demand) files recorded from previous live streams. Basic streaming accounts are free, with advertising supporting IBM Cloud Video. Paid accounts remove advertising and grant access to advanced features. Enterprise accounts allow for full custom branding and offer analytics, multiple live channels, content syndication, and more.
IBM offers phone support for Pro and Enterprise users, and forum-based support for free users.
Key Features:

IBM Cloud Video provides both a customer-grade and an Enterprise streaming solution. This platform also offers a unique Enterprise Content Delivery Network. This enterprise video platform has solutions for live event coverage, video marketing, monetization, marketing, and more. Its inclusivity justifies its elevated price point.
Detailed Features:
Enterprise video streaming
Enterprise content delivery network
Video distribution and workflow
OTT video management
Monetization
Live streaming
Pros:
Reliable platform
Suitable for larger clients
Good customer support
Wide range of features for broadcasters
Hong Kong (China) video hosting
Cons:
Additional fees required in order to stream above 720p resolution
Poor closed captioning support
Pricing:
Pro accounts range from $99 to $999 per month but can only stream up to 720p resolution. This is satisfactory for some users, but not for all. Enterprise plans allow for full HD streaming, and those prices are based on custom contracts and are more costly.
You can check out this third-party review for more details.
3. Vimeo Live

Overview and Company History:
Originally founded in 2007 as "Mogulus," Livestream represented one of the largest live streaming companies in the world.
In 2017, Vimeo acquired the Livestream platform. Since the acquisition, the two platforms have merged their services.
Today, the Vimeo platform powers over 10 million events per year and focuses on an integrated system of hardware, software, and cloud services.
Basic Functionality:
Vimeo offers both streaming and video hosting services. This basic functionality includes analytics, a video management platform, privacy controls, and more. To access basic live streaming functionality, users must purchase a Premium plan.
Vimeo provides tech support via email for video hosting plans. For live support, users must purchase a Premium or Vimeo OTT custom plan.
Key Features:
What sets Vimeo apart is its offering of a range of proprietary hardware and software for live streaming. These offerings integrate smoothly with their platform, minimizing the fuss of implementing a live streaming program from the hardware on up.
Detailed Features:
Video management service
High-quality videos and streams
Large storage capacity
Privacy options
Upload from anywhere
Pros:
Unlimited events and viewers
No ads
Sleek and professional appearance
Thoroughly detailed analytics
Easy to use
Pay-per-view option
Cons:
Does not generate as much traffic as other sites
No China video hosting
Pricing:
Vimeo Live comes within two pricing plan categories: video hosting and live streaming.
The Premium plan starts at $75/month (billed annually) and includes ad-free live streaming, integrated chat, and 7TB storage for streams and VOD. In addition, this plan includes support for streaming to Facebook Live or YouTube, embedding live streams, and phone-based customer support.
However, this plan doesn't include white-label service, monetization, or video APIs. These features are available only with custom-priced plans. High-volume and large-budget businesses likely need to choose this customized option.
Of course, most businesses need white-label service, security features, branding control, 24/7 live streaming, and many other key features. To access those pro features with Vimeo OTT, users must pay for an Enterprise plan. These plans are custom-priced, so you need to contact Vimeo directly.
For more details, you can check out this third-party review of the platform.
4. Kaltura

Overview and Company History:
Kaltura is a New York-based software agency that was founded in 2006. With a video management foundation in its open-source software, Kaltura offers a unique focus in the OVP market.
Basic Functionality:
While the Kaltura software is free, it requires an infrastructure of servers for hosting and distribution. This platform represents an alternative to the self-hosted model (e.g., Dacast). That said, Kaltura offers cloud-based video hosting and distribution services for both VOD and live streams.
Key Features:
Kaltura shines when it comes to extensibility. The open-source nature of their software means that a community of users create and share countless add-ons and integrations.
The downside of Kaltura's extensibility, however, is that the platform can be confusing to use. With so many different features, it can be overwhelming for beginner users.
Detailed Features:
Multi-bitrate and adaptive streaming are included
Global content delivery via a combined CDN approach (with the option to bring your own CDN)
Tech support via a ticket-based system, which is slower than chat or phone
Video API access
Security features, including a range of authentication and encryption options
Monetization, including all major models (subscription, advertising, PPV streaming)
Pros:
Many available features
Good monetization options
Robust security
Cons:
No phone or chat support
Highly complex
No China video hosting
Pricing:
Kaltura doesn't publish pricing information on their website. However, some users have said that plans start at about $1000 per month and go up from there. For more details, you can read about this platform's pay-for-what-you-use pricing model.
5. Dacast

Overview and Company History:
Dacast is a full-featured, self-service solution for both live streaming and VOD hosting. In 2019, Dacast earned the Streaming Media Readers' Choice Award for Best Small/Medium Business Video Platform and Runner-Up for Best Education Video Platform. In the same year, Dacast acquired the vzaar platform, expanding the platform's comprehensive OTT solution.
Basic Functionality:
Dacast provides comprehensive live streaming and online video hosting services. Users can embed videos on their own websites while maintaining 100% control of their content. Among other features, Dacast offers an integrated paywall, password protection, referrer restriction, and a video analytics dashboard.
Key Features:

Dacast distinguishes itself by offering high-end features with competitive pricing plans. These include ad-free broadcasting, white-label service on all plans, and top-tier CDN delivery. 24/7 phone support is also available for Premium and Enterprise plans.
Additionally, the Dacast platform stands out from other OVPs with its ease-of-use and accessibility. Even new broadcasters can create a new live channel and start a new live stream in just a few minutes.
Detailed Features:
Secure, global content delivery, including industry-best video hosting
24/7 tech support with all plans, including email and live chat
Video security features, including password protection and encryption
Player API access for 3rd party player integration
Annual transcoding data included
Real-time analytics
Ad-free streaming
Pros:
Live streaming and VOD packages on all plans
Unlimited viewers and live channels
White label and branding control
Embeddable HTML5 video player
SVOD, AVOD and TVOD monetization options
Mobile device support
Live recording
Plans for every budget
Cons:
Requires a bit of a learning curve
Pricing:
Streaming solutions with Dacast come at three levels. The Starter plan is ideal for newcomers with 100 GB of bandwidth, 50 GB of storage, at just $39 per month billed annually.
However, business users will likely want to use the popular Scale plan, which includes 2,000 GB of bandwidth with 1000 GB of storage for $188 per month billed annually. The Event plan includes 6,000 GB with 50 GB of storage for $63 per month billed annually (this plan is ideal for organizations that stream events once, or occasionally, or on an irregular schedule). These premium pricing plans add phone support, monetization paywall, M3u8 links for live channels, ads insertion and white-label Cnames Additional bandwidth is available upon request for monthly plans. Read more here about Dacast's live streaming pricing plans.
You can access this bandwidth for up to one year after purchase, making it an economical option for occasional event streamers.
For more details, you can check out this third-party review of several streaming platforms, including Dacast.
Final Thoughts: Choosing the Right Video CMS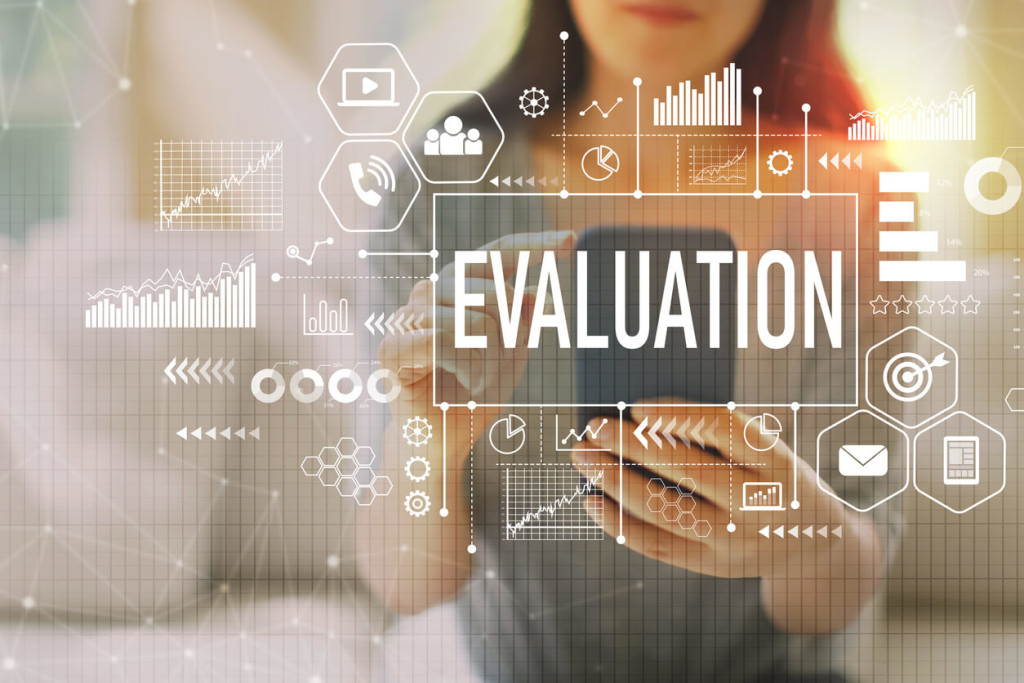 Researching and selecting an enterprise video platform can be a daunting task, but it doesn't have to be with the comparison that we've shared with you. With this list of essential features and an overview of the leading enterprise-grade online video platforms, we hope it feels feasible to evaluate and choose the best solution for your needs.
Of course, we do hope you'll consider streaming with the Dacast enterprise video platform. With Dacast's video hosting for business services, we guarantee our broadcasters all five of the features outlined above – and more! With all Dacast pricing plans, broadcasters have access to a top-tier CDN, a secure platform, customizable user access options, video and developer APIs, and ad-free, white-label service.
Whichever enterprise video platform you choose, we highly recommend taking advantage of free trials when available. To start streaming live with Dacast, simply click the button below to sign up for our 30-day free trial (no credit card required). We'll have you up and streaming in a matter of minutes!
Finally, for exclusive offers and regular live streaming tips and tricks, you're invited to join our LinkedIn group. We love to hear from our readers. If you have any questions or comments, leave them in the comment section below and we'll be sure to get back to you.