Video is the fastest growing medium of communication today. That's reflected in the large business market. According to Digital Journal, "The enterprise video platform market is growing steadily." In fact, enterprise businesses are using enterprise video hosting in a variety of ways.
Some of the common uses for enterprise video hosting include:
Employee training and on-boarding
Internal corporate communications and social
Marketing and promotion
Customer orientation
Events (conferences, product launches, conventions)
Demonstration videos
Building searchable content databases
We can see the value of video to large businesses in their investments. The enterprise video platform market is expected to grow at an annual average rate of +18% from 2018 to 2026. Moreover, experts predict this market will reach $915 million by 2026.
In this article, we'll look at why YouTube simply isn't enough for enterprise video hosting users. We'll also cover specific YouTube drawbacks, as compared to pro streaming solutions. Finally, we'll dive into how professional enterprise video hosting services work, and what sort of features they offer.
Why YouTube isn't enough for the Enterprise broadcaster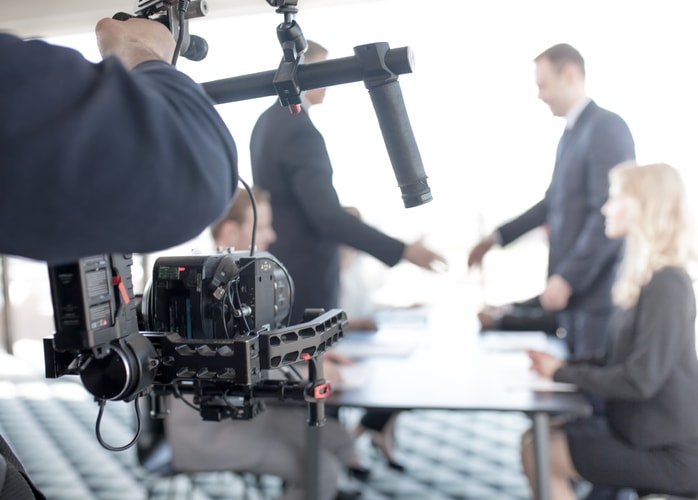 YouTube is the most popular free video streaming platform in the world. However, there are many reasons why we don't recommend using YouTube to stream live for business purposes. Among these reasons: it's the 3rd most commonly blocked website in the world! Additionally, Youtube doesn't allow white label (ad-free) custom-branding.
Enterprise users have special needs that don't apply to consumers or to the SMB market. They need a more powerful, flexible, customizable system. So what's the best alternative to YouTube for enterprise use? The answer is easy: a professional-grade enterprise online video publishing platform.
Introduction to Enterprise video hosting
Enterprise video hosting services are like custom YouTube platforms. However, enterprise streaming solutions don't have any of the limitations of free services. These services include a wide range of features. A good enterprise online video platform allows you to:
Upload and share video
Monetize content
Gather rich analytics
Build custom video channels
Create mobile apps
And much more.
Now, let's review a few of these key professional features in more detail.
8 Key Differences between YouTube and professional video hosts
1. Access control
YouTube is the 3rd most-blocked website in the world. In fact, countless businesses, universities, government agencies, and other institutions block YouTube. This is a major downside for YouTube and similar platforms like Instagram, Facebook, and Twitter.
In contrast, an enterprise video hosting service is accessible via all platforms at all times.
2. Security
Next, an enterprise video platform offers countless security settings. These include basics like password protection and private videos. However, they also include advanced security features like IP restrictions, referer restrictions, tokenized access control, SSL payment security, and HTTPS delivery. In contrast, YouTube doesn't offer these advanced features, which is why it's best for public video.
3. API access
According to Streaming Media, "The video workflow and distribution environment is incredibly complex, and the way to build a best-of-breed system or even just gain finer control over tasks—especially when delivering video at scale—is by API."
API stands for Application Programming Interface. Essentially, an API is a simplified computer programming language. APIs allow your programmers or contractors to write code that interacts directly with the online video platform.
In turn, users can create new solutions that aren't possible via an online user interface (UI). For example, you can use a video API to create custom web portals, which automatically populate with your video content. Likewise, you can create a streamlined workflow, integrate with existing video and website (CRM, SSO, etc.) systems, and more.
All that said, note that APIs are not available for YouTube. However, they do often come with a professional online video publishing platform, as with DaCast.
4. SDK options
The term SDK stands for Software Development Kit. Essentially, an SDK is a collection of code snippets, compilers, and other tools. Together, these tools makes it easier to use an API for a particular platform. For example, mobile development often utilizes SDKs.
Building mobile apps has the potential to grow your subscriber base hugely. Lately, Mobile app usage has increased 69% year-on-year.
Case-in-point–DaCast has SDKs available for iOS and Android. This makes it much easier to use the DaCast API to build custom video apps for iOS and Android platforms.
4. Powerful CDN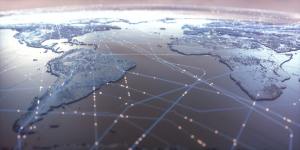 First, CDN stands for Content Distribution Network. Simply put, a CDN is a distribution model that supports fast and reliable delivery of multimedia internet content to a global audience.
Any digital asset (such as a video or stream)  using a that you send via a CDN is copied in real-time. Then, these copies reach a network of hundreds or thousands of servers in disparate geographic locations. When users seek to access your content, they redirect to servers closest to them.
Given this capacity, a CDN provides many benefits. It reduces buffering, speeds up loading times, increases security and redundancy, and allows you to scale up to massive audiences without experiencing problems.
5. Branding and customization
Branding is essential for enterprise businesses, which need to portray professionalism at all times. That's why enterprise video hosting should always include "white-label" custom branding and colors. Your platform should allow you to embed videos anywhere with a clean interface that only contains your own logos and colors.
In contrast, free social platforms always include their own branding and colors. Plus, free platforms always link unrelated content alongside your videos. As a result, your video content has a relaxed, non-professional feel to your viewers.
6. Customer support
Next up, free platforms like YouTube entail no customer support whatsoever. That's not acceptable for a business doing mission-critical live streaming or video campaigns. Instead, look for a platform that includes tech support.  Ideally, enterprise video hosts need support available 24/7. For example, enterprise events often take place in the evening or outside regular business hours, so 24/7 support is key.
7. Ads and monetization
For enterprise video hosting, video monetization is an absolute must for many businesses. The global enterprise video market is expected to reach $40.84 billion by 2022. That's an annual growth rate of more than 20 percent.
With YouTube, monetization options are limited and tightly controlled. For the most part, your only option is advertising. Rates are very low and you have very few customization options. For example, you have little or no control which type of advertisements will appear before, during and after your content.
In contrast, professional platforms let you choose between the three major monetization methods: advertising, subscriptions, and pay-per-view (rental/purchase). Even better, you can mix and match these methods per your needs. Also, a pro OVP, like DaCast, lets you customize each monetization option.
8. Content rights
Finally, let's review the importance of content rights for enterprise video hosting.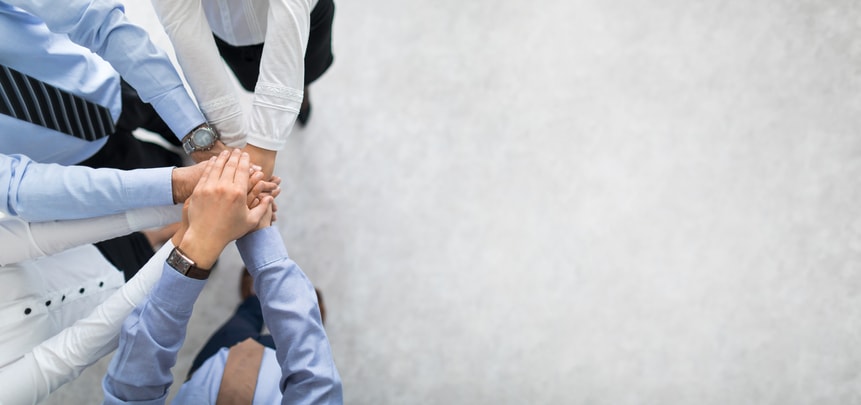 When you upload or stream a video with YouTube, you give away content rights. More concretely, let's review item 6C in the YouTube terms of use: "by submitting Content to YouTube, you hereby grant YouTube a worldwide, non-exclusive, royalty-free, sublicenseable and transferable license to use, reproduce, distribute, prepare derivative works of, display, and perform the Content in connection with the Service and YouTube's (and its successors' and affiliates') business."
Of course, this loss of content rights can pose a problem for some businesses and types of content. Instead, choose a platform that allows you to keep all rights for yourself.
Conclusion
To recap, online video represents a massive opportunity for businesses. For example, Microsoft estimates that it cut annual costs of $13.9 million by investing in a video training platform. That amounts to a ROI of 569% on the initial investment in the system. Across the board, executives love watching videos. In fact, fifty-nine percent of them would rather watch a video than read text.
We hope this article has helped inform you about Enterprise video hosting. In this post, we've covered many of the most important OVP features for business. Also, we've discussed why free platforms like YouTube aren't ideal for professionals.
For a next step, we recommend doing an Enterprise video platform comparison. Of course, we also recommend testing out DaCast! We help a wide range of businesses get started with live streaming and VOD.
Are you ready to try our streaming solutions for yourself? If so, just click the button below to sign up for a 30-day free trial (no credit card required). At DaCast, we also offer a range of professional services to help you set up custom event websites, build video portals, and more. No matter your goals, we'll have you up and streaming in no time.

As always, thanks for reading, broadcasters, and good luck with your live streaming video. And, for regular tips on live streaming, you're invited to join our LinkedIn group.
By Max Wilbert.