Corporations of all sorts are increasingly choosing to broadcast live corporate events. Live streaming and online video can be essential to a modern business. Product launches, conferences, meetings, and all other types of events can be video live streamed on a website successfully.
Our modern, interconnected world is heavily dependent on video. One third of all online activity is spent watching video. A full 79 percent of all global consumer web traffic bandwidth will come from video by the end of this year.
This blog will look at streaming solutions for broadcasting live corporate events. Specifically, we're going to look at why corporations are increasingly using live video. Then, we'll look at several examples of types of corporate events that are suitable for live streaming. Then we'll look at essential features for corporate live streaming, before finishing up by comparing professional streaming solutions.
Why corporations are increasingly using live video
The global enterprise video market is expected to reach $40.84 billion by 2022. That's an annual growth rate of more than 20 percent. In total, the live streaming industry could reach $70.05 billion by 2021. It's no wonder that enterprises and businesses of all sizes are investing heavily in video.
This points to one reason why corporations are setting up live video streaming more than ever. It's profitable! Live video can be used to directly generate revenue, indirectly market and sell products and services, and for general communications and training.
People simply enjoy videos. In one poll, 82 percent of viewers said they prefer watching a live stream rather than a brand's social media content. And it's not just customers. Executives also love watching videos; 59% of them would rather watch a video than read text.
Examples of corporate events suitable for live streaming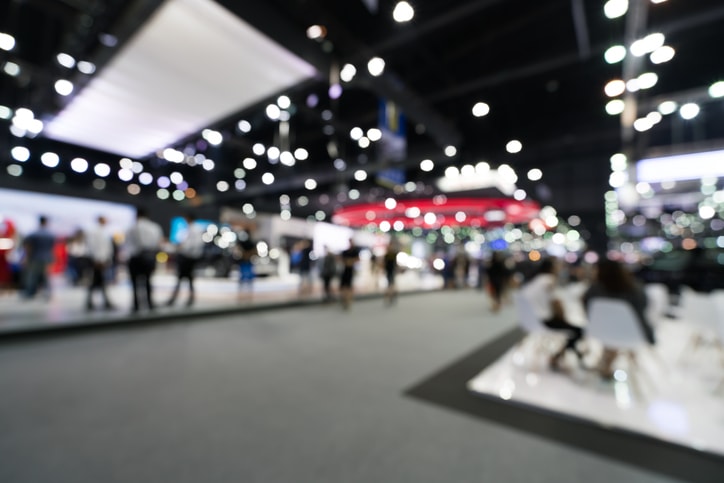 Now, let's shift gears and take a look at some examples of how companies broadcast live corporate events. There are many different types of events suitable for corporate live streaming. We'll look at three examples here: conferences and conventions, live product announcements, and streaming meetings.
Keep in mind that live streaming makes sense for events of all sizes, not just huge events. Corporations are using live streaming at all levels of their operations. Here are these key examples.
Conferences and conventions
The first common event type that we'll look at here is the conference or convention. This type of event is often either organized or attended by corporations of all sorts. Video can be used to stream keynote events, provide commentary via a "talk show" style, and more. This can be a great opportunity to broadcast live corporate events.
Some event planners fear that live streaming will decrease in-person attendance. However, the opposite is actually true. In total, 67% of live video viewers say they are more likely to buy a ticket to a concert or event after watching a live video of that event or a similar one. Around 30 percent of people who watch a live stream event will attend in person the following year.
Thus, live streaming provides a boost in two ways. First, it can help boost overall revenue or attendance by getting more people to watch online. And second, it can help increase in-person attendance in the future. It's a win-win situation.
Live product announcements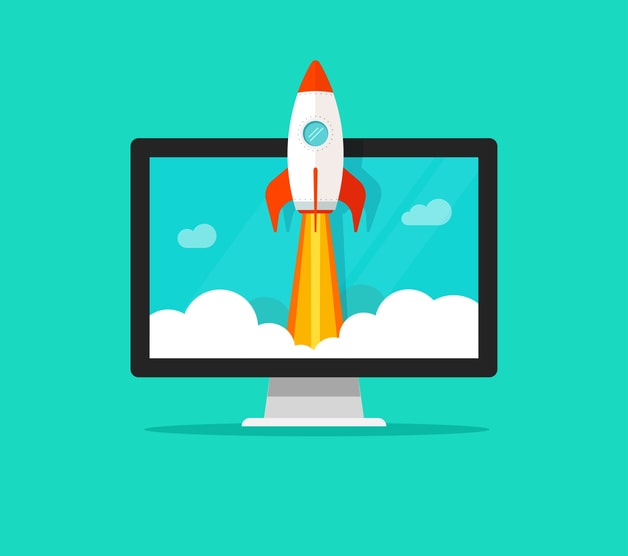 Announcing new products or services via live video stream can be a great way to build excitement. Live streams engage the audience and build buzz as the date and time of the event approaches. There are many businesses that do live product/service announcements. These include Nvidia, Microsoft, Sony, and Google.
However, Apple is the gold standard these days for live product announcements. They've been holding keynote events for over a decade now. These events, such as the latest iPhone release, are broadcast via live stream. Viewers can tune in for free on Apple's website and watch the event. Millions of customers do, as well as journalists, competitors, and vloggers.
Their model is something you can follow.
Streaming meetings
Live streaming can also be used for various types of meetings. This includes internal communication, all-company meetings, stockholder and governance meetings, and more.
Meetings are essential for the functioning of a business. The larger the business, the more difficult it can be to communicate. Video eases this task. Many different corporations are using live video for meetings, as well as for training.
Essential features of enterprise-grade streaming solutions
White-label system
White label refers to a video streaming platform that doesn't include branding. Instead, you can use your own branding, logos, and colors. This is essential for making sure your branding remains front and center and maintaining a professional appearance.
Professional-quality CDN
"The video has just been buffering for five minutes!" That's something you never want your viewers to say. The best way to avoid this is to look for an online video platform that uses a professional-grade CDN (Content Distribution Network).
A CDN is a global network of servers that distributes bandwidth-heavy content like video. Using a scalable live streaming CDN can reduce buffering and lag, while increasing speed for users located around the world. Not all CDNs are created equal, either. Look for one with a large, robust network.
Security features
The costs of cybercrime could reach $6 trillion by the year 2021. You don't want to be part of that statistic. Sometimes you may even have legal obligations.
Ideally, live streaming solutions to broadcast live corporate events should have substantial security features built-in. This may include password protection, HTTPS delivery, restricting video embedding, and more. Don't skimp on security!
Video API
Next, look for a streaming solution built upon video APIs. A video API, or Application Programming Interface, is essential for many professional users. An API specifically helps programmers to create new apps and integrate video platforms with services.
In a corporate environment, a video API can be used to integrate video into existing web portals, web apps, SSO (Single Sign-On) systems, mobile apps, desktop services, and more.
Customer support
Finally, we recommend that you look for a video live streaming solution that provides robust customer support. Ideally, this should include phone support and a 24/7 option to make sure you can reach them whenever you have a technical issue even if it is in the  middle of the week end.
Comparison of professional streaming solutions to broadcast live corporate events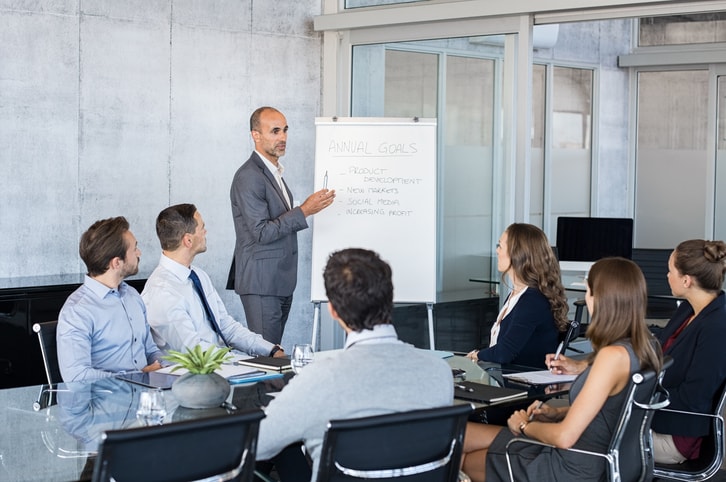 Let's take a brief look at a few leading video platforms to broadcast live corporate events.
DaCast
First up is DaCast, our own streaming solution. DaCast provides professional-grade video hosting and live streaming functionality to a wide range of businesses and organizations (have a look at our case studies to learn more). It's the perfect platform to broadcast live corporate events.
White label service is included on all DaCast plans, starting at just $19/month.
All DaCast live streams and videos are delivered via the Akamai CDN. Akamai is the largest CDN in the world, with more than 240,000 servers globally.
Security features on the DaCast platform include password protection, HTTPS delivery, referrer and geo restrictions, and more.
The platform includes a video API starting with plans costing $125/month
Customer support is available 24/7 for all plans, including phone support on the $125/month Premium plan and above.
Livestream
Next, let's look at Livestream. Livestream offers live streaming and Video On-Demand hosting, but doesn't compare well to DaCast in terms of price:features ratio.
White label service is included, but only starting with plans costing $999/month and up.
CDN is an internal server network with partner CDNs. They also offer an eCDN, something we've discussed before. Specifics are not shared.
Security functionality includes password protection and embed restorations, but these are also restricted to the $999/month and up plans.
Includes a video API, starting with plans costing $999/month.
Customer support via email included at $75/month, phone support limited to $999+ plans.
IBM Cloud Video
The third platform we'll examine is IBM Cloud Video, formerly known as Ustream. It's a robust lives streaming and VOD platform, but shares an expensive feature-set with Livestream.
White label service starts only with more expensive plans at $999/month and up.
Their CDN is an internal server network.
Features for security include password protection, embed restrictions, and more.
Includes a video API, but only on custom priced plans costing well over $999/month
Customer support is available 24/7 via phone and email.
Brightcove
Finally, let's take a look at Brightcove. Brightcove provides video services focused on marketing. Their platform includes live streaming and VOD, plus the following features:
Live streaming only available at $499 and up
All Brightcove plans are white label
Brightcove is a bring-your-own CDN service, which can be good but requires additional labor.
Security features include domain restrictions on all plans (starting at $199/month and up)
API access is available for Brightcove, but only with Professional plans priced above $499/month and up.
Customer support is based on a ticket system, with responses typically taking several hours or more.
Conclusion
That's it! You're well on your way to streaming success. Hopefully, this article has provided you with a good overview of the options to broadcast live corporate events. When it comes to choosing a video platform for agencies, we think DaCast is a great option. But don't take our word for it. You can try our 30-day free trial (no credit card required) to test it out yourself. We'd love to help you get started with our live streaming today!

Do you have questions or comments about any of the topics introduced in this article? We'd love to hear from you in the comment section below. We'll do our best to get back to you as soon as we can.  For exclusive offers and regular live streaming tips, you can also join our LinkedIn group.