As traditional television continues to stagnate and decline, the OTT (Over The Top) video industry is exploding. Watching subscription-based OTT video services is a daily habit for more than 60 percent of adults in the US. That number continues to grow as video hosting solutions drive major traffic.
This blog will look at a topic that is critical for OTT service providers: where to host your video content. Generally, only the largest OTT businesses can afford to build their own server network to distribute online video content. As an alternative, most OTT businesses host content with external partners. This approach usually involves the use of pro-quality video hosting solutions.
Specifically, this post will review five different video hosting and streaming solutions. These online platforms are capable of hosting, managing, and delivering either live streaming or VOD (Video-On-Demand) content. We'll look at each video streaming platform from a professional perspective. To that end, we'll assess each option to see how their video hosting solutions can meet your needs. We'll also cover how each platform stacks up to the competition.
Case studies in OTT video hosting solutions
As a direct result of their OTT business model, services like Netflix have seen exponential growth in recent years. Similarly, Amazon Prime, iTunes video, and services like HBO GO have been increasingly successful as well. Worldwide OTT revenue was roughly $46.5 billion in 2017. Experts predict that number will rise to $83.4 billion by 2022.
Here at Dacast, we've worked with a variety of broadcasters in the OTT industry. Some are TV stations developing online replay portals to remain competitive in a changing market. These users include the French-language channel IDF1 and the Danish-Flemish channel BVN.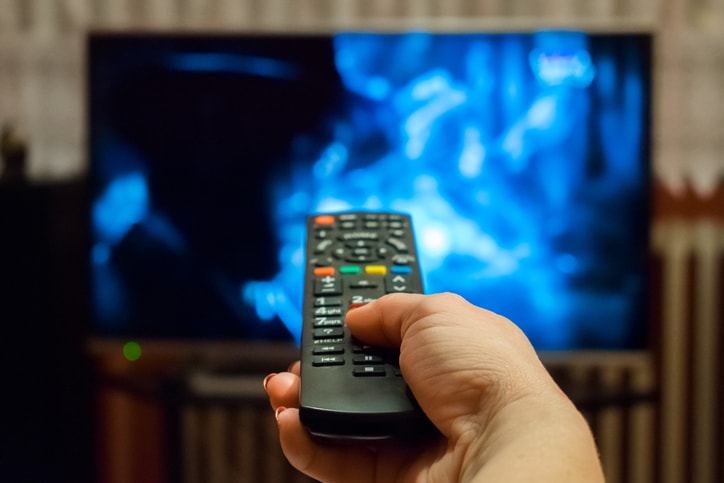 Other OTT industry users are less traditional. For example, some organizations or sporting associations are developing online portals for video content. These portals follow an OTT model and fit in the scope of this article.
One example is Striv.tv, a Dacast customer that uses our video hosting solutions. Striv.tv uses the Dacast platform to stream events for a network of more than 70 secondary schools in the United States.  The Striv.tv system also adds value by using machine learning and automated data collection. These tools provide statistics, instant replay, and tools to help players improve their game. Another example is PlaySight. This company uses high-definition cameras installed in sporting venues to stream and record matches.
As you can see, the OTT industry represents a big umbrella of applications and uses. As such, the OTT service providers within that umbrella need reliable video hosting solutions.
What OTT service providers need from video hosting solutions
What should an OTT business look for in video hosting solutions? Below, we've identified several major categories to consider when comparing options:
API Access – An API (Application Programming Interface) is essential for most OTT businesses. APIs facilitate programmatic interactions with your video platform. Broadcasters can easily integrate existing workflows, build custom web or mobile apps, and more. An API is the ultimate power-user tool. It saves companies a great deal of development time, effort, and money.
Monetization Tools – Most OTT businesses are monetizing through subscriptions or a pay-per-view model. Some choose advertising. At Dacast you can now integrate pre-roll ads directly from your Dacast account.
Whatever your monetization method, look for video hosting solutions that support that method.
Flexible Security Options – Privacy and security are major concerns for OTT businesses. Online piracy costs the U.S. economy more than $20 billion per year. A secure online video platform should offer a wide range of flexible tools for restricting access to content.
Bandwidth – Depending on the volume you stream at, bandwidth can get expensive for OTT businesses. Look for a platform that provides plenty of bandwidth with affordable pricing plans.
Cost-Competitive – Video streaming solutions come in a range of pricing levels. However, the more expensive platforms don't always provide the best features. This is a highly competitive market! In fact, many more affordable options actually have better functionality than the highest-priced options. Price should definitely factor into your calculations. This is especially true given that OTT businesses can chew through bandwidth quickly.
Comparing 5 video hosting solutions for OTT
Now we have a baseline understanding of key OTT needs. With that in mind, let's compare five top video hosting solutions for OTT businesses.
B2C platforms (YouTube, Vimeo, Facebook)
First up in this comparison, we'll cover free B2C (Business-to-consumer) platforms, like YouTube, Facebook, and Vimeo. These services have some good features, notably searchability (YouTube) and large audience size.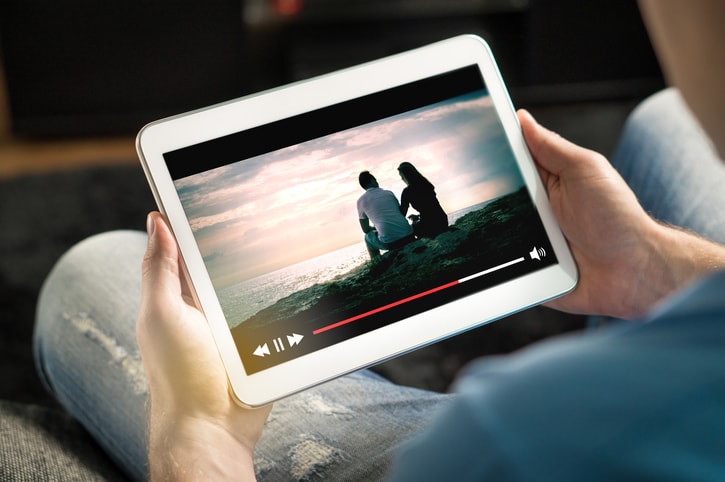 However, these aren't suitable for business users. That's because they don't support most of the features necessary for OTT users. The corporate branding of these services is also unprofessional, and advertising distracts from the content.
If you use these services at all, use them to help drive traffic to video hosted via a professional service on your own websites. That way, you can benefit, rather than benefiting the 3rd-party company and losing control and rights to your own content.
Ooyala
The first of the B2B (Business-to-Business) video hosting solutions we'll examine here is Ooyala.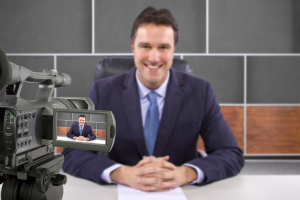 Ooyala provides a wide range of services for OTT media companies and other businesses. The service is capable, though details are light on their website. As such, Ooyala is a bit of a wild card in this article. They're capable, but figuring out your cost will require some time, effort and understanding of how video hosting works.
API: The Ooyala platform includes a wide variety of APIs.
Monetization: Various monetization options are supported
Security: custom (details not available)
Bandwidth: custom (details not available)
Cost: Each contract is custom negotiated, and pricing information isn't available online—you have to call and discuss your specific needs to get a price. Online review states that pricing begins at around $500/month.
IBM Cloud Video
Next up, let's take a look at IBM Cloud Video.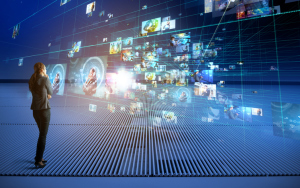 Formerly known as UStream, the IBM Cloud Video platform provides a mix of powerful features—all for a price. For example, access to white-label service (something included at all Dacast plan levels) requires the $999/month Platinum Plan.
Here's how IBM Cloud Video measures up across our review categories:
API: API access to the platform is available, but only on the custom-priced "Media and Enterprise Plans."
Monetization: No monetization tools come built-in to the IBM Cloud Video platform.
Security: Password protection comes with the Silver Plan ($99/month). The Gold Plan ($499/month) adds embed restrictions. Only the Platinum Plan ($999) month includes full embed controls and a private channel URL.
Bandwidth: IBM Cloud Video plans include bandwidth as "viewer hours" rather than per GB. The Silver plan includes 100 hours, the Gold Plan includes 2,000 hours, and the Platinum plan includes 5,000 hours.
Cost: As noted above, plans range from $99/month to $999 per month. There are also custom plans available with higher pricing for larger businesses.
Vimeo Live (Livestream)
Third, let's examine Vimeo Live.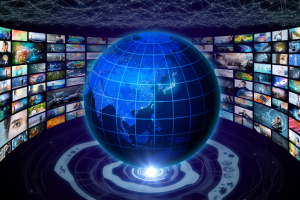 Vimeo Live (Vimeo acquired Livestream in 2017) is a full-service video hosting and live streaming platform. Advantages of the service include unlimited bandwidth on all plans. Vimeo Live also offers custom software and hardware for producing and encoding streams. However, it can be difficult to use the service without using these proprietary products.
As far as the features listed above:
API: Available on Enterprise plans starting at $999 per month.
Monetization: Ads and monetization are also supported only on Enterprise plans costing $999 and up.
Security: Basic privacy and security controls are available with the Premium plan, starting at $199/month. More advanced tools (and some basic ones like password protection) are restricted to Enterprise plans ($999/month and up).
Bandwidth: Unlimited bandwidth on all plans.
Cost: As noted, the Enterprise plan ($999/month) is needed for most OTT features. The Premium plan ($199/month) is a more basic option.
Dacast
Finally, let's take a closer look at our own live streaming and video hosting solutions — the Dacast Online Video Platform (OVP).
As we've mentioned, Dacast already works with a range of OTT businesses. The solution is feature-packed and easy-to-use. All streams are delivered via the top-tier Akamai CDN (Content Distribution Network).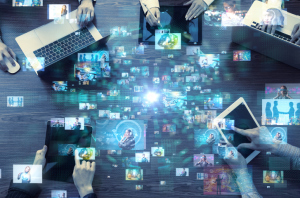 Here's how Dacast stacks up in terms of the options we've listed above.
API: Included on the affordably-priced Premium Plan ($125/month, includes 2 TB bandwidth) and above. Provides full access to all platform features.
Monetization: Includes a paywall for subscriptions and pay-per-view monetization. Advertising is supported via direct integration. No coding is needed to inset ads from a variety of servers and networks.
Security: Built-in security features include the ability to blacklist/whitelist certain countries (via IP address) and website domains.
Bandwidth: our Premium Plan gets you access to 2000 GB of streaming data, 200 GB of storage, and 24/7 customer support at no extra cost along with ALL Dacast features. (That's the best price around for Akamai-delivered content!)
Cost: The Premium Plan, as mentioned above, costs just $125/month. Users with greater needs can also purchase custom plans. There is also a Starter plan available for just $19 per month, though it's not intended for OTT businesses.
Conclusion
The streaming market can be a confusing place, especially if you're new to the world of video hosting solutions. We hope this article has prepared you to select between video hosting solutions with confidence. That said, what if you need more support? Not to worry! Dacast offers a range of Professional Services to help OTT businesses get up and running.
If you'd like to try out our streaming solutions, you can check out our live streaming platform and video hosting solutions with our 30-day free trial (no credit card required). We'd love to help you meet your streaming goals today.
YES, SIGN ME UP
Finally, for exclusive offers and tips, you're welcome to join our LinkedIn group.
Thanks for reading, and good luck with your live streams.