OTT Video Monetization: The Ultimate Guide for Professional Broadcasters [2021 Update]
Over-the-top (OTT)  video is the biggest trend in professional content delivery. By the millions, people are ditching their cable subscriptions and moving to online content delivery. 
Millions of Americans are "cutting the cord," meaning won't subscribe to a cable by next year. Instead, they are accessing video content, including movies, television series, documentaries, news, and talk shows, over the internet.
Broadcasters are taking advantage of this trend by delivering their video content via OTT technology.
Today, we're going to cover what exactly OTT video is and how to monetize OTT video. We will break down the methods and best practices of OTT video monetization.
Table of Contents:
What is OTT Video?

How to Monetize OTT Video Content

Monetizing Both Live and On-Demand Video

Monetizing with Ads (AVOD)

Monetizing with Pay-Per-View (TVOD)

Monetizing with Subscriptions (SVOD)

Best Practices for Over-the-Top Video

Conclusion 
What is OTT Video?
Over-the-top (OTT) video is a method of broadcasting that transmits video content over the internet. OTT video is a modern alternative to traditional methods of broadcasting, including satellite and cable.
The benefit of OTT video is that viewers can easily access videos from any device with an internet connection, such as smart TVs, smartphones, tablets, laptops, and more. This eliminates the need for a mess of cords and bulky hardware.
Some examples of services that use OTT technology to deliver their video content include Hulu, Netflix, Prime Video, and Disney+.
Since OTT streaming is becoming more and more popular, there are endless possibilities for professional content creators and broadcasters who want to monetize OTT streaming services of their own.
How to Monetize OTT Video Content
To begin monetizing OTT video, you need to choose an online video platform that is equipped with the appropriate monetization features.
That's where a service like Dacast comes in. Our OVP makes it easy to upload, stream, host, deliver and monetize video content worldwide.
Once you've chosen a platform to monetize video, the whole process becomes easy. All that it takes is enabling certain settings in your account options, configuring monetization settings for each video, and adding a payment option so you can collect your money with ease.
Monetizing Both Live and On-Demand Video
OTT mostly revolves around video on demand (VOD), meaning viewers pay for access to a specific video or library of content that has been pre-recorded and uploaded. 
While the majority of OTT video content is VOD, live streams are also often delivered with  OTT technology. Premiers, award shows, and sporting events are especially popular.
It's absolutely possible to monetize both live and on-demand video content. In fact, there are three major OTT video monetization strategies that professional broadcasters use. These include AVOD, SVOD, and TVOD.
1. Monetizing with Ads (AVOD)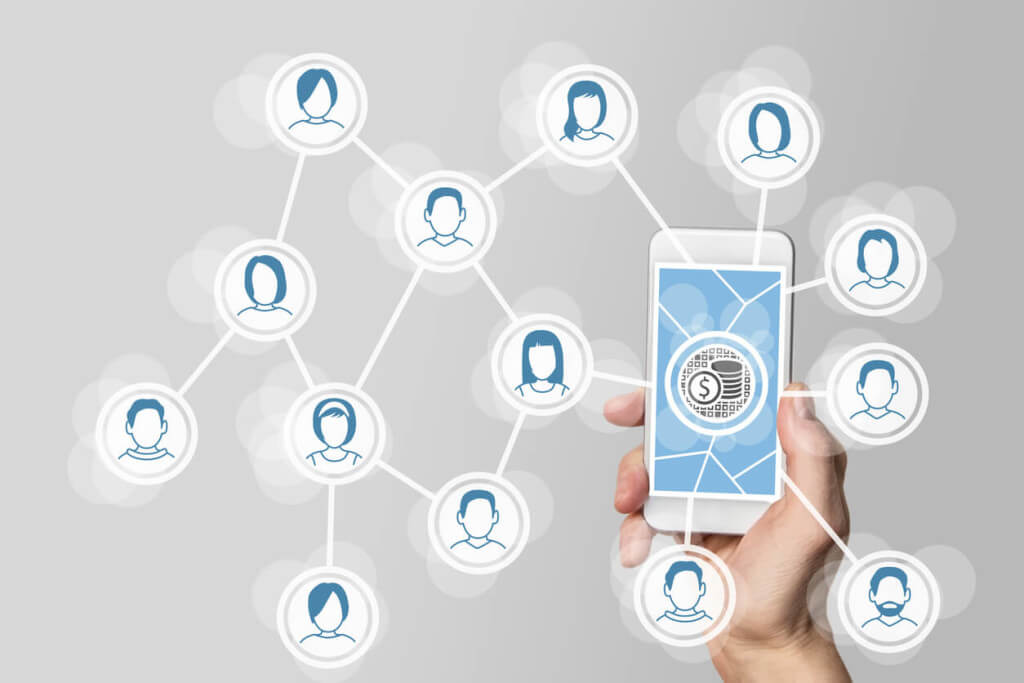 The most common monetization model is advertising. This monetization model has been used in traditional television for decades, and it has only gotten better with the advance of OTT video streaming. 
YouTube's ad-based monetization model is a perfect example of this method. Rather than paying cash for access to videos, users spend about 10 seconds of their time viewing an ad that is paid for by a sponsor.
Advertising can be a lucrative source of income, but that requires attracting a large viewership. 
The best ad-supported programs tailor their advertising to the target audience via keywords or custom selection. Most OVPs such as Dacast allow integration with standard video ad services such as VAST. 
However, don't forget about sponsorships and direct advertising. It may be more lucrative for you to reach out to specific businesses in your industry to offer them the opportunity to reach your niche audience.
2. Monetizing with Pay-Per-View (TVOD)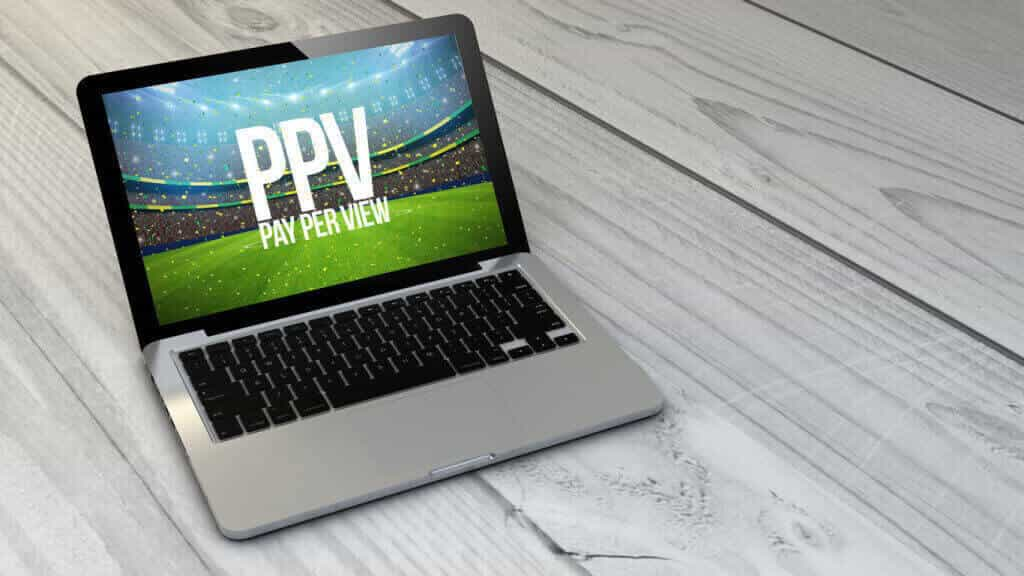 Another method of monetization for OTT video is transactional. In other words, viewers pay for each program that they choose to access. This is most commonly called "pay-per-view."
This is the model followed by iTunes. It is very straightforward. If you want to rent or buy a specific movie or episode, you pay for that specific piece of content and nothing more.
Like AVOD, this model can be extremely lucrative. As long as your audience is highly motivated to watch your videos, you can generate significant income via transactional video monetization.
Online video platforms typically offer an integrated system for transactional video access. Dacast, for example, uses a payment system that allows viewers to purchase video content via a secure video paywall that is integrated into the video player. 
3. Monetizing with Subscriptions (SVOD)
The third major monetization model for OTT video is subscriptions. Netflix is the most common example of this model. Basically, you pay a regular fee and gain unlimited access to a library of video content.
OTT video platforms may integrate subscription payments into their services, as well. At Dacast, the same video paywall used for one-time transactions can handle subscriptions as well. Videos, both live or on-demand, can be accessed via either payment option. 
Please check out the following video to learn how to set up pay-per-view or subscriptions using the Dacast streaming solution.
Best Practices for Over-the-Top Video
No matter which method you choose for OTT video monetization, there are some best practices to keep in mind. 
Let's take a minute to go over a few of the things that you should pay attention to in regards to OTT video monetization.
1. Payment Security
Any time you are dealing with money, you must consider security. Hacking is a common problem, and major retailers lose billions a year to security breaches. Proper threat assessment and mitigation are essential.
For video monetization, that means payment information needs to be encrypted using standard bank-grade practices. This is denoted by HTTPS:// (emphasis on the "s") in your URL bar. 
Modern browsers typically warn users when they enter payment information on an insecure site. Using an online video platform like Dacast ensures the protection of customer payment details against malicious attacks and interception thanks to industry-standard security measures.
2. Secure Video Delivery
Another element of video security is ensuring the secure delivery of video streams. After all, if you're monetizing content, you don't want to make it easy for pirates to intercept, copy and distribute your material.
Prioritize secure video delivery when you choose an online video platform.
A platform like Dacast uses tokenized security to detect and shut down unauthorized video embeds before they can cause damage.
3. Server-Side Ad Insertion
With the proliferation of online advertising, "ad-blockers" are gaining popularity. They're designed to help people avoid distractions and malware. This ad-blocking software, however, can also infringe on revenues. 
One way to bypass many ad-blockers is to insert ads on the server before the video reaches viewers. This method is rapidly becoming an industry standard and helps you maximize income.
4. Marketing Plans and Pre-Selling
Another essential part of over-the-top video monetization is effective marketing. 
Essentially, it boils down to this: none of the methods above are going to make you any money unless people want to watch your video. You have to bring the people, and then the money will follow. That means marketing.
At the Live Streaming Summit 2015, Dacast Vice President Gregory Ellis said that one of the most important ways to do this was video pre-selling. Start pre-sales of video content at least a month in advance to generate lots of buzz and excitement, not to mention revenue
Conclusion
OTT video is both the present and future of professional broadcasting. We recommend exploring this industry as it continues to grow so that you'll find yourself at the top as it blooms to its potential.
When it comes to OTT video monetization, you have several routes to take. You can choose an ad-based, subscription, or pay-per-view model. 
Figuring out how to use these monetization methods that work well in a multi-device, web-driven ecosystem does not have to be challenging. Having access to the right tools, such as online video platforms, make it easy to monetize content and get your OTT video platform up and running.
Want to test out Dacast's monetization features before you commit? Take advantage of our free trial and experiment with our paywall and advertisement settings.
To get started, all you have to do is sign up for a Dacast account. No credit card required.
For exclusive offers and regular live streaming tips and tricks, you're invited to join our LinkedIn group. We love to hear from our readers. If you have any questions or comments, send us a note or an email and we'll be sure to get back to you.