Business Video Hosting Platforms vs. YouTube
In today's world, YouTube is the dominant social video platform. In some cases, this consumer-grade platform can be a good choice for easy video hosting. However, it's not right for everyone–and especially when it comes to professional video hosting and streaming. As a result, businesses often choose professional video hosting platforms, which is the focus of this article.
In this post, we'll explore the topic of business video hosting platforms vs. YouTube. We'll look at the pros and cons of each approach, and we'll offer a review of 3 top streaming service providers: vzaar, Wistia, and Vimeo.
If you want to cut to the chase, here is the key takeaway: while YouTube is useful for some businesses, it is woefully inadequate for many others.
Now, let's back up this claim with some explanation.
Table of Contents
What is an Enterprise Video Hosting Platform?
Differences Between YouTube and Business Video Hosting Platforms
Why Businesses Choose Professional Hosts
Comparison of Popular Business Video Hosting Platforms
Conclusion
What is an Enterprise Video Hosting Platform?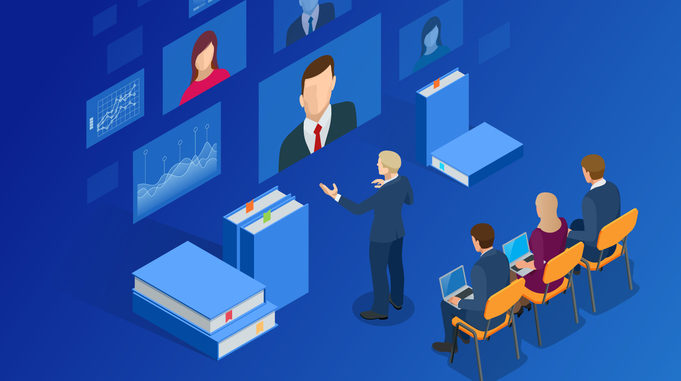 Business video hosting platforms, also known as enterprise video platforms, exist to support the specific video needs of businesses. The aim is to make the process of encoding, uploading, managing, customizing and delivering video content simple and frictionless. To achieve this, online video platforms take on the heavy lifting. As a result, businesses can focus on their core objective: creating engaging content for their audiences.
I often describe an online video platform as being like a Swiss Army Knife for video. In other words, these platforms provide a wide range of tools that can be used for all sorts of different projects. For example, they often support VOD (video-on-demand) and live streaming. In a business setting, the most common uses of live streaming are internal meetings, conference keynotes, and internal updates or announcements.
According to Digital Journal, "The enterprise video platform market is growing steadily." In fact, it's expected to reach $40.84 billion by 2022, with an annual growth rate of more than 20 percent.
Differences Between YouTube and Business Video Hosting Platforms
Today, a common question we get from new broadcasters is: why can't I just use YouTube for everything? As we're all aware, YouTube is flexible, popular, and free. Moreover, it's a good platform for getting public-facing videos in front of a big audience.
First, note that many of our enterprise clients do successfully use YouTube. As you're likely aware, it's a powerful vehicle for getting leads into the top of the funnel. And that's true whether you're delivering online training or free content to promote subscription services. However, the days of actually earning a living from advertising revenues on YouTube are over. For all but a tiny fraction of the top content creators and vlogger personalities, YouTube isn't profitable. In 2019, the market is simply overwhelmed.
Why YouTube Isn't Good Enough for Businesses

As mentioned above, the lack of good monetization options is a major drawback for YouTube. However, there are other issues, including:
Content Rights: Once you publish your video content on YouTube, you give YouTube partial rights to your content.
Piracy: Software for downloading videos from YouTube is easily available. Today, security firms are measuring an increase in piracy and other digital attacks every year. Digital TV Research estimates that by 2022, piracy will cost businesses $52 billion a year.
Ads: Whether someone watches a video on YouTube or via an embedded player on site, YouTube displays ads. This distracts your viewers and draws them away from your business content.
No Recourse: Another challenge with YouTube is that you are helpless when faced with changes to their corporate policy. Content rules can change at any time. On top of this, government policy towards YouTube itself can change at any time.
Poor Analytics: YouTube users can learn very little about visitors' behavior and interaction with your content.
Blocked in China: For the foreseeable future, YouTube is not a channel you can use to promote your video content in China. It is banned, alongside many video platforms.
Limited Customization: YouTube offers only limited branding and customization tools. This can negatively impact the perception of your brand and the viewer's experience.
No Tech Support: If you run into an issue with your videos on YouTube, don't hold your breath waiting for help. There is no access to an account manager and responsive phone or email support is non-existent.
No Secure Download Links.
No Audio-Only Support.
In short, your content is valuable–and so you need to protect it. That's the basis of video business. For many reasons, YouTube makes video success difficult. Overall, it's just not built for professional content.
Why Businesses Choose Professional Hosts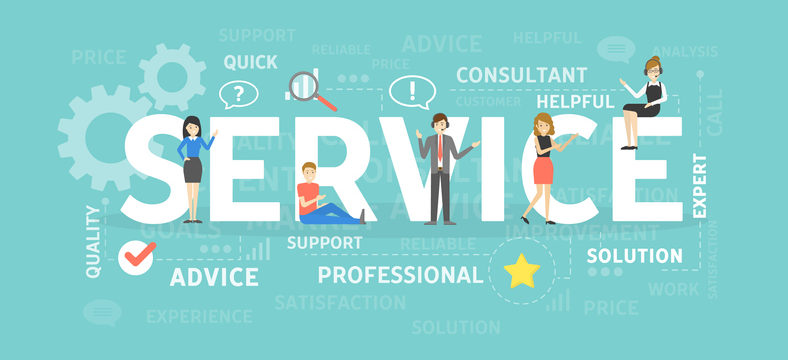 Many businesses want to attract viewers to their own websites to take advantage of superior margins from advertising or subscriptions.
Therefore, these businesses should opt for an enterprise online video platform that is designed and optimized for this kind of use. Some of the benefits of choosing one of the business video hosting platforms for enterprise broadcasting include:
Greater Control and Security: Professional OVPs offer an abundance of security options that YouTube lacks. For example, these features can include encrypted streaming, domain control, and password protection.
Intelligent video management: An enterprise video platform makes light work of managing libraries of hundreds or thousands of videos. Powerful management features including categorization, labels, and playlists, allow you to organize your videos in a way that works for you.
China playback: For publishers and eLearning organizations that want to target Chinese audiences or students, YouTube is not an option. An enterprise video platform like the Dacast advanced video hosting platform, on the other hand, can deliver reliably smooth, high-quality playback in China.
Customize Branding: Brand the video player so viewers know every video watched is yours. Add your logo, choose colors, and add text to create the look you want.
24/7 Tech Support: You need to connect with real humans for quick resolution of any technical issues. Consequently, a good professional OVP should offer video experts 24/7 to provide support and guidance.
Comparison of Popular Business Video Hosting Platforms
Not all video hosting platforms are created equal. In fact, there are significant differences between different video hosting platforms. Unfortunately, we don't have space for a full video hosting platform comparison here. However, we can provide some highlights for a number of popular video platforms, including vzaar, Wistia, and Vimeo.
vzaar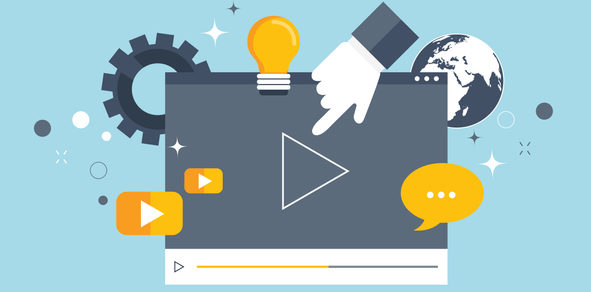 The first platform in our comparison is vzaar, the Dacast advanced video hosting platform. Vzaar originally launched in 2007, and it's available on top of Dacast's professional live streaming solutions. Today, the vzaar platform provides video-on-demand and live streaming services to businesses, ranging from small educational businesses to large OTT enterprises. Overall, this enterprise streaming platform is great for publishers seeking advanced video hosting features. Even better, current Dacast broadcasters can contact Dacast 24/7 for special pricing options. Here are some of the key features and characteristics of the vzaar platform:
Robust monetization
Integrated CTAs and email capture
DRM and other security features
Cloud transcoding and multi-bitrate delivery
24/7 support
Customizable branding
Easy-to-use platform
API access
Class-leading in-China playback
24/7 tech support
Plans starting at $209/month for 1 TB bandwidth and 1 TB storage
Overall: ⭐⭐⭐⭐⭐
Wistia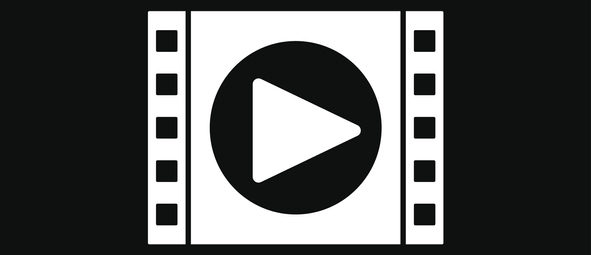 Second in our review list, Wistia is another video hosting platform for business. Founded in 2006, today Wistia focuses on businesses that use their video for marketing purposes.
The platform provides a range of integrations and CRM- tools for monetizations. Key features of the Wistia platform include:
Customizable, white-label video player
Advanced, class-leading analytics
Lead generation tools
Custom video websites ("Wistia Channels")
A/B video testing available only on custom-priced "Advanced" plans
A free plan is available for 3 videos, but Pro plans start at $99/month. Each video beyond 10 incurs an additional cost.
Does not include live streaming functionality
Overall: ⭐⭐⭐⭐
Vimeo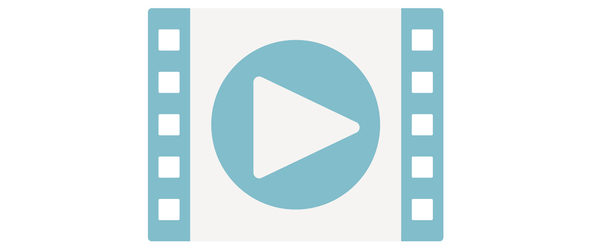 Finally, the third video platform we'll consider here is Vimeo, which launched in 2004. Since then, they have catered largely to the creative professional market. However, they have begun to expand into business video hosting in recent years.
In 2017, Vimeo acquired the Livestream platform. Following that acquisition, the company launched its latest business-oriented plan, which includes live streaming functionality. Overall, here are a few key characteristics of the Vimeo video hosting platform:
Includes pay-per-view monetization (*subscription-based monetization available only on custom-priced plans)
Offers unlimited bandwidth
Customizable branding options
Easy-to-use platform
Limited security options
Live streaming starting at $75/month plan
Advertising support and API access only available on custom plans, costing more than $500/month
No 24/7 customer support
Overall: ⭐⭐⭐
Conclusion
As this article highlights, business video hosting platforms have a lot to offer for the Enterprise user. We hope that this article has introduced you to key considerations on this topic so that you can choose the right solution for your needs. Remember, while consumer-grade platforms can work in some contexts, business video hosting platforms offer many key professional and customizable tools not available with free platforms.
Here at Dacast, we believe that business video hosting platforms offer a clear value proposition for enterprises. However, you don't have to take our word for it. You can check out our case studies for more details and success stories. Thousands of other businesses have chosen vzaar as their video hosting platform, and we're here to help you take advantage of our streaming solutions, too!
And if you're ready to access a powerful video hosting solution with scalable live streaming delivery, try our 14-day free trial here:
Finally, if you have further questions or feedback, leave us a comment below. We love to hear from our readers, and we will get back to you. And for exclusive offers and regular live streaming tips, you're invited to join our LinkedIn group.