Log in to your Switchboard Live account.

Click "Add Destination."

Choose "New Destination" and "Facebook" in the drop-down menu. 

Name your new destination and click "Next."

Follow the prompts to connect with your Facebook account. Select the right profile or page where you want to stream.

Set up your encoder. In your Switchboard account, you will see a preview window with fields for "Stream Server / URL." Select the stream server of your choice. We recommend you choose the one located closest to your audience.

Copy the stream URL and stream key from this page.

Open your software/hardware encoder configuration page.

Set a new stream/output destination. 

Select a

custom

RTMP

streaming server

as the type.

Enter the URL and stream key you copied from Switchboard Live.

Set up your encoder as usual.
Repeat this process for any other destinations you'd like to add. Youtube, Twitch, and LinkedIn Live are other big ones.
Once you've connected your social streaming platforms, streaming is easy. 
To begin your stream, go live on Dacast using your live streaming encoder. Next, visit your Switchboard Live account and turn on the destinations you want to live stream to.
What if I'm not a Switchboard Live Customer?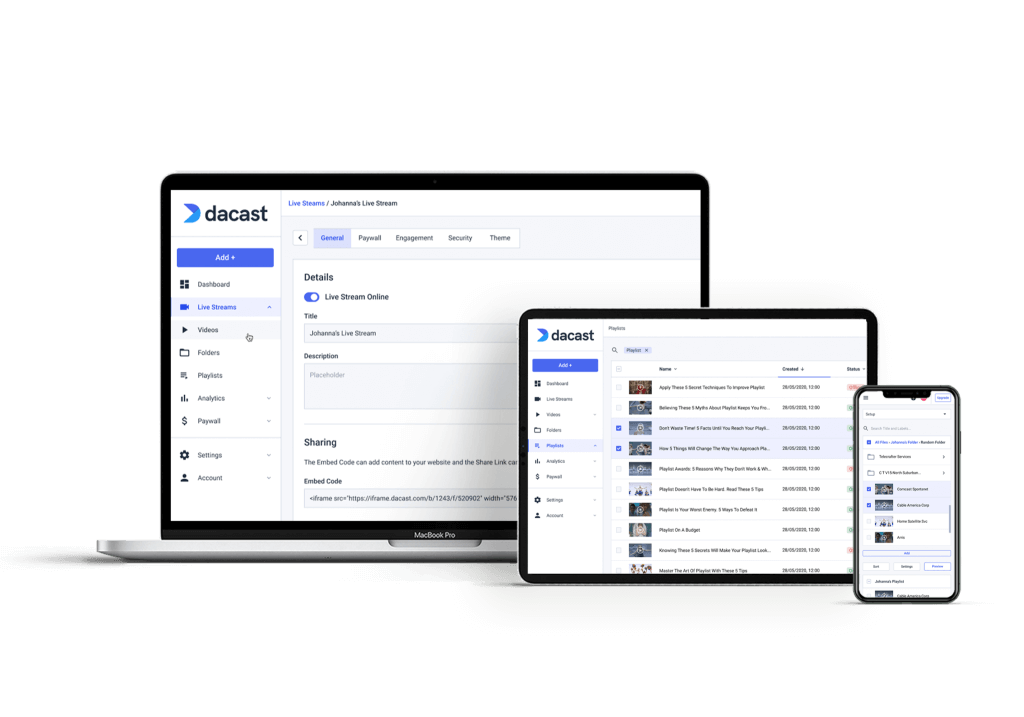 Live streaming platforms are video hosting solutions that allow users to upload and broadcast video content to their audience.
If you're not a Switchboard Live user, you wonder, "can I still stream on multiple platforms?" Yes, you can still use a couple of methods to stream to multiple live streaming platforms with your Dacast account.
You can either use your Dacast Share Code or you can use your live stream encoding software. 
Here's how each method would work for you.