Even though broadcasting videos on your website through a professional online video platform (OVP) gives you the most control over your video content and live streams, multi platform streaming comes with its own set of benefits.
You likely have followers on Youtube, Facebook, and other social media platforms with live streaming functions, so why not stream your content there, as well? You can extend your reach to a broader audience without compromising the limitations that come with these free platforms by simulcasting – or live streaming to multiple platforms simultaneously.
In order to help you bring your live streams to larger audiences, Dacast has developed a new method for simulcast streaming so you can stream on multiple platforms at once. 
We have equipped our streaming solution software with the capability to integrate with Switchboard Live. This integration gives Dacast users the ability to live stream to multiple platforms, including Facebook Live.
This new partnership will make it faster than ever for Dacast and Switchboard Live users to go from secure video upload to streaming to multiple platforms at the same time. 
Let's talk about the perks of this integration and how to use all of Dacast's resources to simultaneously stream to multiple platforms. 
Table of Contents
About Switchboard Live

How to Live Stream to Multiple Platforms

Connecting Dacast to Switchboard Live

Connecting Facebook to Switchboard Live

What if I'm Not a Switchboard Live Customer?

Conclusion
About Switchboard Live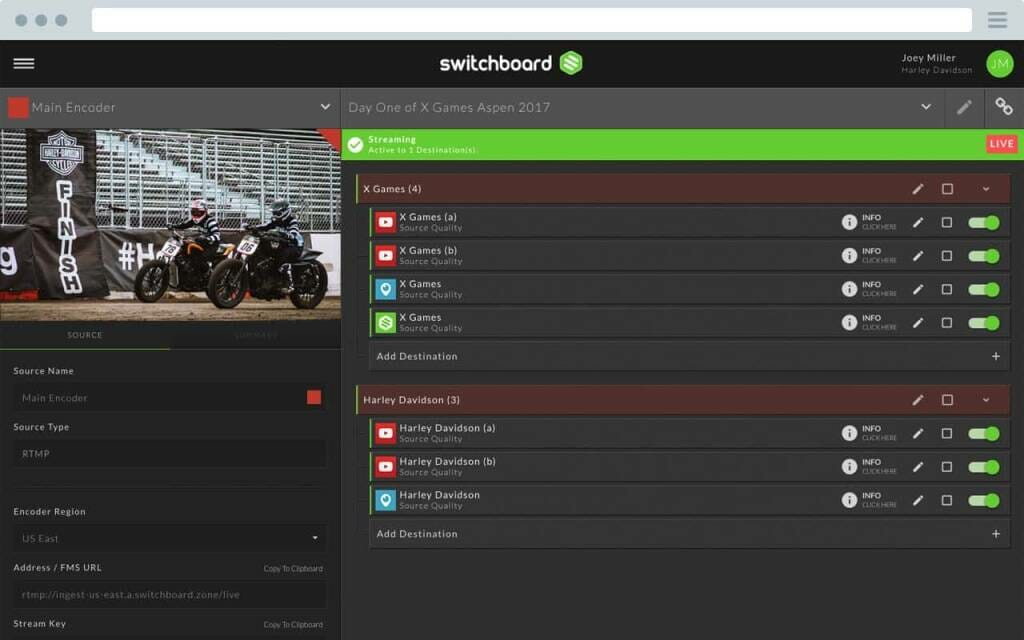 Like we've mentioned, Switchboard Live is software that integrates with Dacast. They offer services that are designed to help you stream your videos to multiple platforms at once. 
Switchboard Live is a video distribution platform that allows you to simultaneously live stream across your own OTT video provider—such as Dacast—and all of the most popular social media channels including Facebook and Youtube.
Switchboard Live describes its service as "set it and forget it." You can pre-load your social channels and metadata for quick and easy streaming. You can also use the encoder of your choice, send streams to custom RTMP destinations, and brand your content with your logo or other watermarks.
Switchboard Live's most basic plan costs $33 per month, and that gives you the ability to broadcast live video footage to up to 3 platforms at once. More inclusive packages are available if you need to stream to more destinations or require additional features.
Switchboard Live is definitely one of the most useful integrations for Dacast users. We highly recommend making the investment if you plan for multi platform streaming.
How to Live Stream to Multiple Platforms
One of the biggest advantages of using Switchboard Live is that it's very quick and convenient. 
Once you connect your Dacast account and all of your social streaming platforms—including Facebook, YouTube, Periscope, and/or Twitch—you can start doing multi-destination streaming as well as multi-camera live streaming in just a few clicks.
We've put together step-by-step instructions on how to connect your Dacast account and social media destinations to Switchboard Live.
Connecting Dacast to Switchboard Live
Log in to Switchboard Live.

Click "Add Destination." 

Click "New Destination."

Select "Dacast Channel" as the platform, and give it a name.

Next, you'll need your Dacast API key. This can be found by logging into Dacast and visiting your preferences. Under "API," you will see an API key. Click "Regenerate" if there is no API key.

Back in Switchboard Live, paste your Dacast API key. The list of channels will populate in a few seconds. Select the live channel you wish to broadcast on from the dropdown menu. Dacast integration with Switchboard Live works with all types of Dacast live channels: HTML5, low latency, and m3u8.

Click "Finish."
Once you complete these steps, you should see your Dacast live channel in your list of available destinations.
Connecting Facebook to Switchboard Live: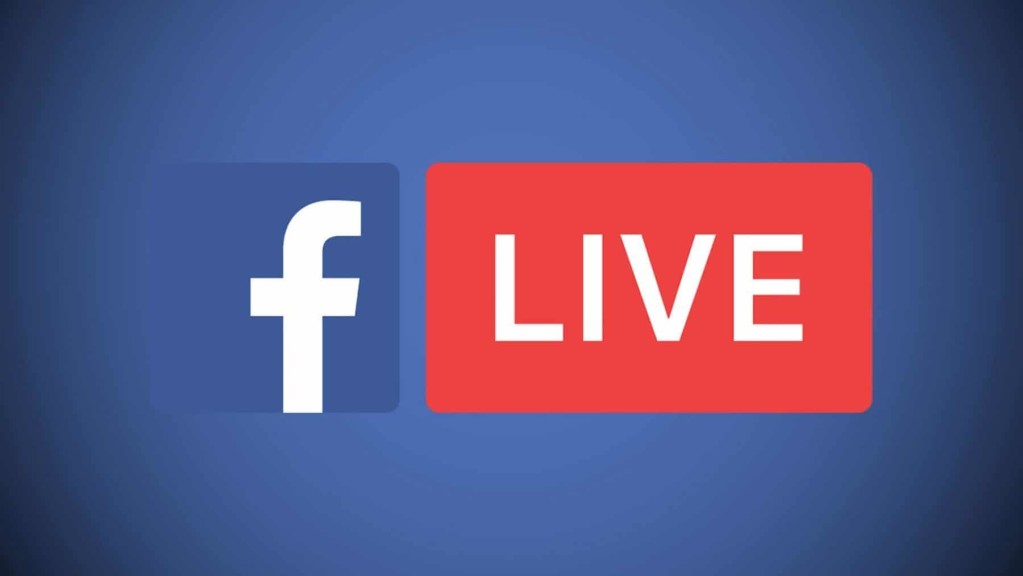 Login to your Switchboard Live account.

Click "Add Destination."

Choose "New Destination" and select "Facebook" in the drop-down menu. 

Name your new destination and click "Next."

Follow the prompts to connect with your Facebook account. Make sure to select the right profile or page where you want to stream.

Set up your encoder. In your Switchboard account, you will see a preview window with fields for "Stream Server / URL." Select the stream server of your choice. We recommend you choose the one located closest to your audience.

Copy the stream URL and stream key from this page.

Open your software/hardware encoder configuration page.

Set a new stream/output destination. 

Select a custom RTMP streaming server as the type.

Enter the URL and stream key you copied from Switchboard Live.

Set up your encoder as normal.
Repeat this process for any other destinations you'd like to add. Youtube, Twitch, and Periscope are other big ones.
Once you've connected your social streaming platforms, streaming is easy. 
To begin your stream, go live on Dacast using your encoder. Next, visit your Switchboard Live account and turn on the destinations you want to live stream to.
What if I'm not a Switchboard Live Customer?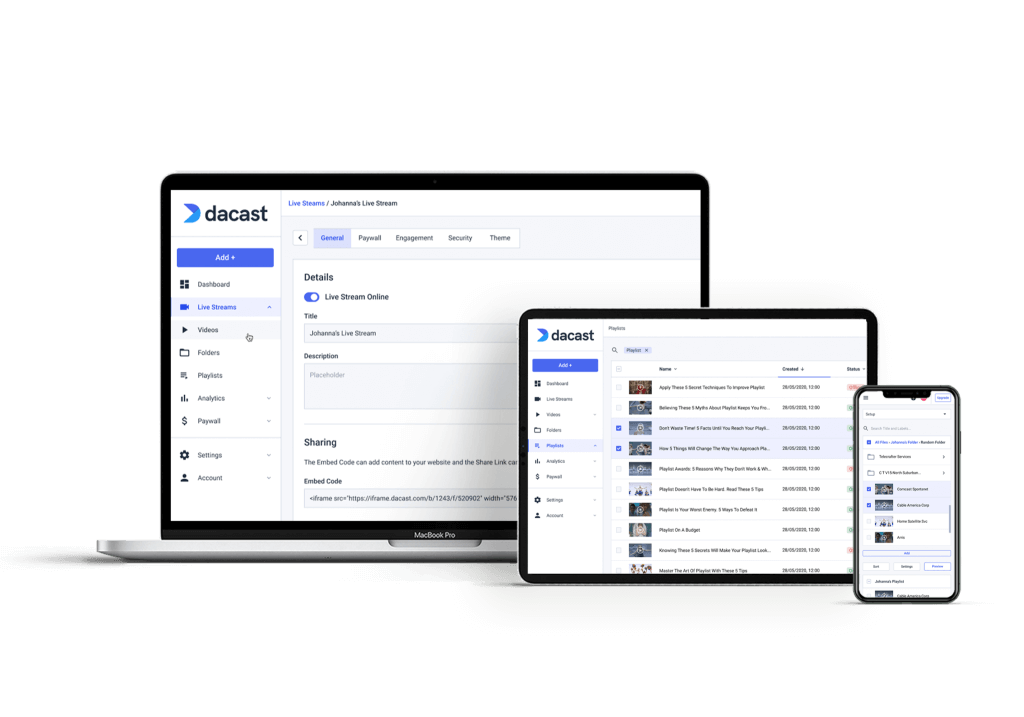 If you're not a Switchboard Live user, and are wondering "can I still stream on multiple platforms?" Yes, there are still a couple of methods you can use to stream to multiple live streaming platforms with your Dacast account.
You can either use your Dacast Share Code or you can use your live stream encoding software. 
Here's how each method would work for you.
Method 1: Dacast Share Code
The Dacast online video platform makes it easy to share your live streams and VODs to social networks. The fastest way to make this happen is to use the Dacast social share code. 
To use this method, simply visit the "publish settings" for your live stream. Then look for the Facebook share code on this page. 
The code will look something like this:
Copy this code, and then go to your Facebook page. Paste this code where it says "Write a post…" The title and a splash screen of your video content will appear. 
You can add any text you want. Once you are satisfied with your post, click the "Post" to publish. Users will be able to click the play button. This will launch the live stream or video in a new tab.
Using this method to share your video allows you to reach your social media followers. It also preserves monetization methods and password protection. If you're monetizing with a paywall, this is the only method that works.
Method 2: Multi-destination Streaming at the Encoder Level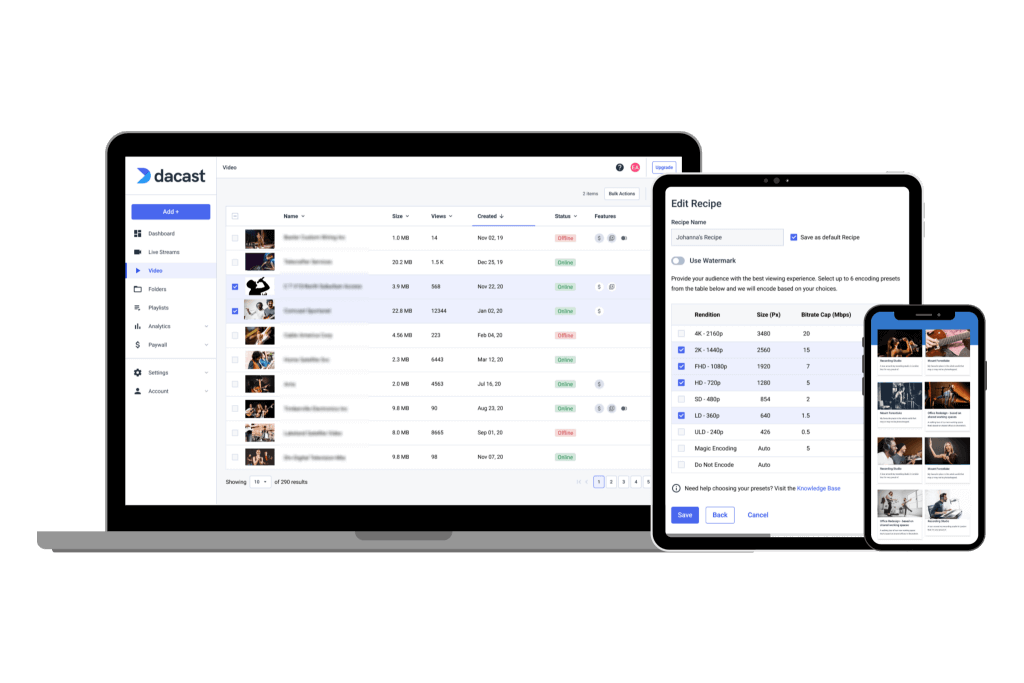 The second method for streaming on multiple platforms is to do so at the encoder level. Essentially, this involves setting up multiple stream destinations in your encoder settings.
This is very easy if you're using a software encoder like Wirecast, VidBlasterX, or vMix.
When you live stream it will now be broadcast to both Dacast and Facebook simultaneously. 
This is a native streaming method, which is a plus. However, this also means that restrictions on stream length, branding, monetization, etc. will apply.
The same method can be used to stream to Dacast and Twitch, YouTube, Periscope, and other platforms.
Here is an overview of the steps to setting up your encoder on Wirecast for multi-destination streaming:
Set your Output Settings to "RTMP server."

Select an encoding profile.

Enter an address and a stream.

Click "Set Credentials" and follow the steps to login as prompted.

Click "Add" and select "RTMP Server" as your output destination.

Choose an encoding profile.

Enter your Facebook Server URL for your address.

Copy and paste your Facebook Stream Key

Click "OK" and then press the "+" symbol to add your video source.
Bonus: We've created a more detailed step-by-step guide for multi-destination streaming using a software encoder. This guide will teach you how to set up your encoder so that you can stream on all of your favorite platforms. Learn More Here
Conclusion
Whether you use Switchboard Live, your Dacast share code, or the encoder method, streaming to multiple platforms is straightforward.
We're confident that our Switchboard Live integrations will provide a great deal of flexibility to those using the Dacast video hosting and live streaming platform.
You can broadcast your first stream on multiple platforms with the help of Dacast today.
Did you know that you can try Dacast risk-free for an entire month? No credit card or commitment required.
As always, thanks for reading, and good luck with your live streaming endeavors.