It's been nearly four years since the millennial demographic began consistently consuming more digital video than TV. The OTT video industry is flourishing, with 2017 worldwide revenue coming close to $47 billion. By 2022, experts predict that OTT revenue worldwide will reach $83.4 billion. As a direct result, more and more businesses across all sectors are capitalizing on the profits of online video making and distribution. In turn, there's been a rise in streaming solutions for video hosting. Today, these services are increasingly necessary for hosting and delivering online video across the world.
This article will take a look at how streaming solutions for video hosting can boost your business. Specifically, we'll compare and contrast five of the top video hosting platforms available today. The solutions we'll review here include Brightcove, Wistia, Vzaar, VidYard, and DaCast.
Boosting your business with online video

Starting in 2015, young millennials (ages 14-25) watched more video on digital devices than on TV. Online video consumption has since far surpassed regular TV consumption among all kinds of viewers. Today, the broadcasting industry is still growing. Among other advantages, online video streaming comes with fewer limitations than tv (e.g., limited bandwidth on the airwaves). Likewise, internet user base continues to grow into the billions, meaning that digital video is exploding in all kinds of realms.
Applications of streaming solutions for video hosting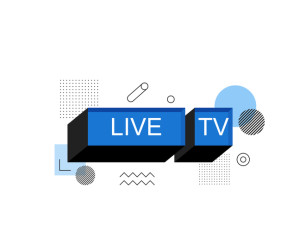 Unsurprisingly, businesses and individuals across multiple industries are taking advantage of this trend.
In the entertainment industry, for example, Netflix and countless other OTT video providers (large and small) have revolutionized the market. Likewise, concerts and live sports now stream live around the world, expanding viewership into the millions. Corporate users, too, consider VOD and live streaming ideal tools for marketing and internal communications. As of 2017, 82 percent of viewers in one study reported a preference for seeing a live stream over a brand's social posts.
What do all of these trends have in common? Together, they signal the impact of the rise of online video content and live streaming in all kinds of industries, as well as in our daily lives.
Top 5 streaming solutions for video hosting

With that industry background established, let's turn to look at the five streaming solutions under review in this article. Of course, these aren't the only streaming platforms for video hosting on the market. For example, there are free, B2C (consumer-grade) platforms like YouTube Live and Facebook Live. However, for professional video hosting, most broadcasters and businesses will find it worth the time and cost to look elsewhere.
In our comparisons, we'll include a basic overview,  review of best features, as well as pricing details for each OVP.
Brightcove review
First up is Brightcove. Brightcove's streaming solutions mainly target large businesses. Among their products, Video Cloud is their streaming video solution for hosting on-demand and live video. This service includes an all-screen video player, monetization tools, and analytics.
In 2019, Brightcove purchased the Ooyala OVP. From their remarks at NAB, it appears they plan to integrate Ooyala features into their existing platform and dissolve Ooyala.
Brightcove best features
Major focus on advertising functionality and monetization
Integration with CRM and marketing platforms
Analytics
Social media tools
Single Sign-On (SSO) for corporate users
Brightcove pricing
Do you plan to use your streaming solution not only for video hosting but also live streaming? If so, you'll need to choose the $499 per month Enterprise Communications plan. This plan also includes security features, internal portals, and SSO (Single Sign-On). For high-volume streaming, Brightcove also offers a Monetization plan, which is custom-priced and geared toward large-budget streaming with advertising. This is the only plan that supports 24/7 live streaming, server-side ad insertion, and OTT solutions.
DaCast review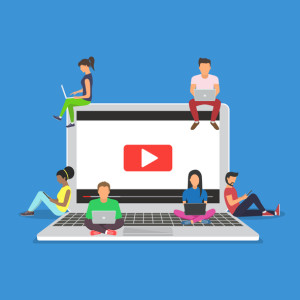 First launched in 2010, DaCast Streaming as a Service offers a broad range of live streaming and video hosting solutions for business and individual users. Based in San Francisco, this platform also has offices in Paris and Manila.
More than 120,000 broadcasters have used our streaming solution to add online video to their businesses. Our users do so either via our white-label online video platform, or via our video API. The latter supports integrating all the features into your own digital media workflows.
DaCast best features
Native html5 video player with HLS low latency streaming
Monetization via built-in paywall for pay-per-view or subscriptions
White-label service
Analytics dashboard including real time analytics
robust APIs & documentations, including code samples and sandboxes
All videos are delivered via the Akamai CDN
24/7 customer support at all plan levels
DaCast pricing

DaCast pricing start at only $19 per month, an accessible option not offered by many other OVPs. This Starter plan includes live streaming and on-demand video hosting with 100 GB of bandwidth and 20 GB of storage. The Premium plan, for $125 per month, includes 2 TB of bandwidth and 200GB of storage. Our most popular plan, it also adds monetization, API functionality, phone support, and chapter markers for VODs. For high-volume streaming, custom plans include the same diverse features and further reduces bandwidth costs.
Finally, event plans are also a money-saving option for occasional broadcasts. Event pricing charges for a "bucket" of bandwidth, which you can use anytime within 12 months of purchase. This option is ideal for one-time or occasional events, as you won't worry about wasting bandwidth you don't need.
vzaar by DaCast
Another high-end video service in the DaCast family comes from vzaar. Vzaar is an advanced video hosting service that originally launched in 2007 as a video platform for eBay users. It was designed as an online bazaar for videos—hence the name vzaar.
In recent years, vzaar's primary focus has been video streaming solutions for businesses. They focus especially on the education, media, publishing, and e-commerce sectors.
However, in 2019, DaCast acquired this streaming platform. For advanced VOD hosting features, vzaar is an excellent option.
Vzaar best features
Team collaboration features with variable permission levels.
Robust China video delivery with ICP license for authorized bypass of the Great Firewall.
Integration for multi-language subtitles
Cloud transcoding for video on-demand
Video SEO features
Custom branding
Vzaar pricing
Vzaar offers four tiers of pricing, ranging from self-service to custom. The basic Launch plan ($209 per month billed annually) includes 1000 GB of bandwidth and 1000 GB storage, email support, and video analytics.
The Scale plan ($419/month) ups bandwidth and storage to 4 TB and 2 TB, respectively. This plan supports live streaming and also adds access to the API, video advertising, and security features.
If you plan to use this streaming solution for high-volume live streaming, you'll need to choose the Enterprise plan. This custom pricing option supports broadcasters needing higher bandwidth or more features.
VidYard review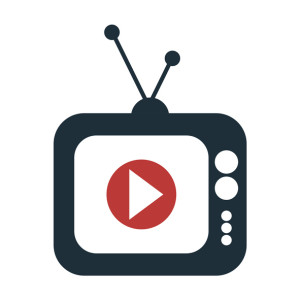 VidYard is the next provider of streaming solutions for video hosting under review here. The VidYard platform focuses on business and lead generation by offering basic video hosting and streaming services. Overall, VidYard offers an all-in-one solution for businesses that includes internal video creation and communication tools.
VidYard best features
Integration with marketing automation for email capture
Analytics dashboard
A/B testing tool for video thumbnails
Built-in system for members of the public to upload content
Features to personalize video splash screens to each user
Various security features
VidYard cost
VidYard doesn't make pricing information for live streaming plans available publicly available on its website. Instead, you can contact them to inquire about pricing and plan options. However, review websites note that the average price of VidYard is approximately $1,500 per month. Also, you'll want to consider the $2,000 fee required to activate marketing automation with VidYard. Overall, VidYard's website emphasize video marketing and selling to generate demand and increase customer engagement.
Wistia review
Founded in Massachusetts in 2006, Wistia provides streaming solutions for video hosting geared for businesses. This platform's tools focus on driving engagement via video, with features like CTAs. Wistia also includes some interesting features, such as built-in video editing tools. However, this online video platform does not support live streaming.
Wistia best features
Guaranteed smooth playback
Video SEO and marketing tools
Analytics dashboard
API access
Security features to control access to content
Integration with HubSpot for workflow automations
Wistia cost
Wistia offers three levels of video hosting plans. The Free plan offers only basic access to the service, much like an unlimited free trial. It allows you to upload a maximum of three videos, and includes Wistia branding on your content.
The Pro plan, at $99 per month, removes this branding and targets professionals improving their websites with video content. It includes support for 10 videos, and it allows you to add as many additional videos as you want for 25 cents/month per video. This plan has no Wistia branding.
Finally, the Advanced plan is aimed at larger viewers. This plan includes integration with marketing CRMs, as well as priority support and a number of other features. Pricing is custom-based and depends on your specific needs.
Conclusion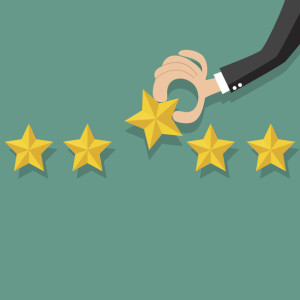 In this article, we've reviewed the basic details about five of the best streaming solutions for video hosting available today. We hope it's helped you to narrow down your choices and decide what features are most important to you. The final decision, of course, depends on your particular business needs and resources. For best results, we highly recommend that you go for a streaming solution for video hosting that also supports live streaming.
Most of the streaming solutions for video hosting offer free trials. Take advantage of this! You can try out several options in order to see which one is the best for your business!
Ready to get started? You can take advantage of the DaCast 30-day free trial (no credit card required) by clicking the button below. We'll have you up and streaming in a matter of minutes!
Any questions, comments, or ideas? Let us knowthe comment section down below! We love to hear from our readers, and we will get back to you. Finally, for regular tips on live streaming in a community of experts, as well as exclusive offers, you're invited to join our LinkedIn group.
Thanks for reading, and best of luck with your broadcasts!