Top 5 Video Monetization Platforms for OTT Video
Live video streaming platforms are experiencing a boom time. As more and more consumers cut their cords, online content is becoming the dominant form of entertainment. This is being reflected in the pocketbook. In Europe for example, OTT video revenue is expected to double by 2021.
In this post, we aim to help you make informed decisions about the OTT marketplace, the tools you need to get started, and the best methods for monetizing your content.
Table of Contents:
The Revenue Potential of OTT Video
The Challenges of Monetization
Methods for Monetizing Content
Top 5 Video Monetization Platforms for OTT Video
Let's get started with a closer look at the monetization of OTT video.
The Revenue Potential of OTT Video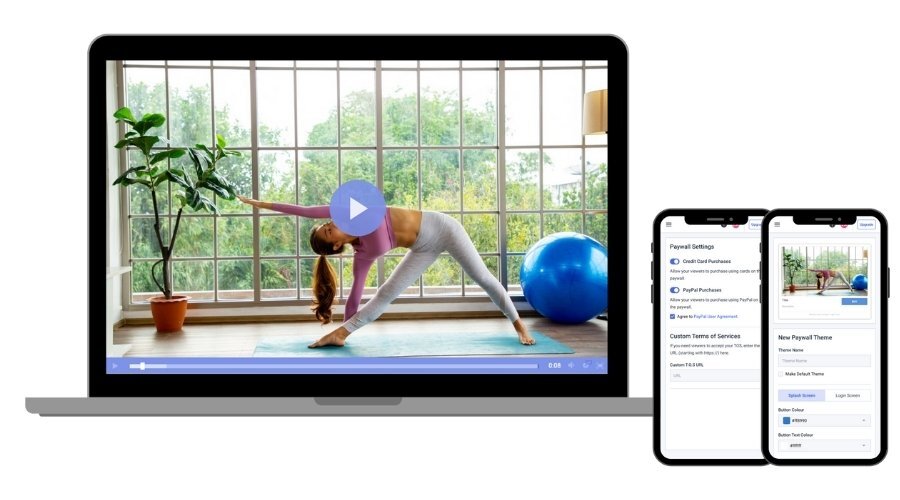 OTT video is growing rapidly. Global OTT and pay-TV revenues have now reached more than $283 billion. One recent study found that 69 percent of U.S. households with broadband internet subscribe to at least one OTT service.
More and more households are purchasing multiple OTT services as well. As Fierce Cable puts it, "video subscribers appetite for OTT video continues to climb."
The signs are numerous. TV advertising revenue has been surpassed by internet ads. As internet trends analyst Mary Meeker—the guru of the internet—says, these are transformational times.
Challenges of Monetizing Online Video
Monetizing over-the-top video can be challenging. There are many unknowns. Let's examine a few of these.
1. Attracting an audience
For one, you need to ensure an audience for your content. As always, being able to create a compelling video that audiences will want to watch is the bottom line.
2. Technology stack
Technically speaking, OTT video requires the right technology stack to carry off effectively. This includes the right monetization models, right access portals, and the right live video streaming platform.
3. Pricing
Once you find the right monetization model, you have to choose the right prices. Finding the sweet spot to maximize revenues can be tricky. Live video streaming platforms usually offer several monetization models so you can find the right one according to your business needs.
4. Competition and fragmentation
Live video streaming and online video are also highly competitive markets. As these markets mature, we can expect more consolidation to occur as smaller players are acquired. However, compared to TV we can expect a more fragmented marketplace. This points to the challenge of a new market. Live video streaming platforms and OTT video services are entering a marketplace under flux, with players, standards, and methods still changing.
Methods and Tips for Monetizing Content
There are three main methods for monetizing OTT video content. Each can be lucrative if used correctly. Most of the live video streaming platforms offer at least two of these three methods or sometimes all of them. Let's describe them in detail, and provide tips for each.
Transactional (Pay-Per-View)
The first method is transactional. This is the same as pay-per-view. For each item of video content, you must purchase the right to watch it. This OTT monetization method is popular via platforms like iTunes and Amazon Prime Video (which also offers content via our second model). Live video streaming platforms such as Dacast offer this method via a white label paywall. Our tips for pay-per-view streaming are to:
Conduct market research and testing to determine optimum pricing
Consider bundling content into packages
Look for a live video streaming platform (OVP) with an integrated paywall
Subscriptions
The second common monetization model offered by live video streaming platforms and other OTT video providers are subscriptions. This is the model made famous by Netflix. Another example of subscriptions is HBO Go. In this monetization model, viewers pay a fee for access to a library of content. This is very convenient for viewers. Subscriptions can be highly lucrative as well. Tips for subscriptions:
Simplify pricing — don't offer too many different options
Use aggressive marketing techniques to boost sales
Advertising
The final common method for monetization is advertising. Most of the time, live video streaming platforms offer it via server-side ad insertion. This is done via standard ad delivery formats such as VAST and VPAID. Advertising can be highly effective for OTT monetization. This is reflected in the numbers. One platform has seen OTT ads rise from 5% to 20% of the ads they serve. Tips for advertising:
Consider sponsorships and other innovative, highly-targeted partnerships rather than only relying on automatic ad serving
Look for a live video streaming platform that supports server-side ad insertion
For advertising, the most lucrative model is either high volume or low-volume by highly targeted
Top 5 Video Monetization Platforms for OTT Video
Now that you know more about monetizing OTT video and the best methods to do it, let's review 5 live video streaming platforms you can use.
1. Vimeo Live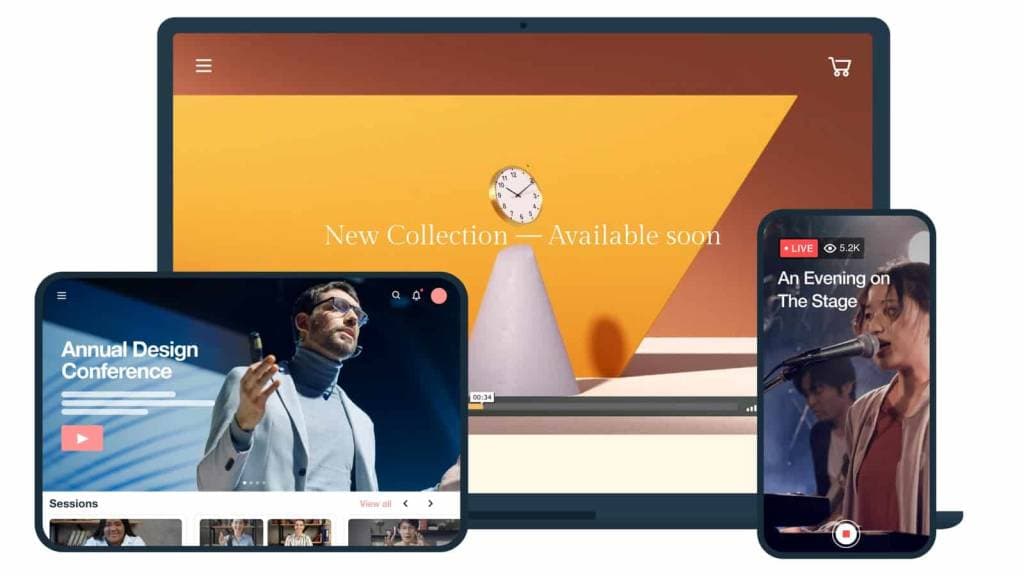 Overview
The first live video streaming platform that we'll look at here is Vimeo Live. The newest platform we're reviewing, Vimeo Live launched in late 2017 after Vimeo acquired Livestream.
What you need to know
Vimeo itself is a simple YouTube-like video host. Vimeo Live is an additional service provided by Vimeo that includes live streaming functionality. If you'd like to monetize your content, however, you will need to purchase Vimeo's OTT service separately. Vimeo's OTT service provides features for uploading, monetizing, and distributing content and is most suitable for media businesses.
Pricing
Pricing for Vimeo's OTT service starts at $1 per subscriber per month. For $500 a month and up, you can gain access to additional features like custom applications. Enterprise plans that offer additional features are also available.
2. IBM Cloud Video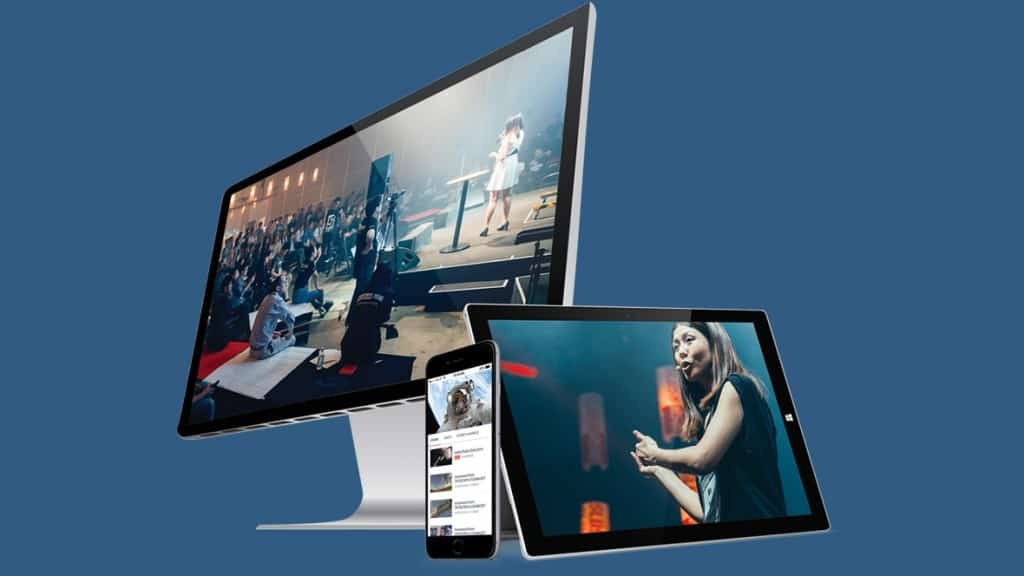 Overview
IBM Cloud Video is the result of IBM's purchase of Ustream in 2016. Their Online Video Platform includes a range of functionality for OTT and media users.
What you need to know
Features of this platform include content delivery, workflow automation, and monetization. While IBM Cloud Video doesn't have integrated monetization, users can add this functionality via external tools.
Pricing
IBM's OTT services have opaque pricing. You have to negotiate contracts individually.
3. Muvi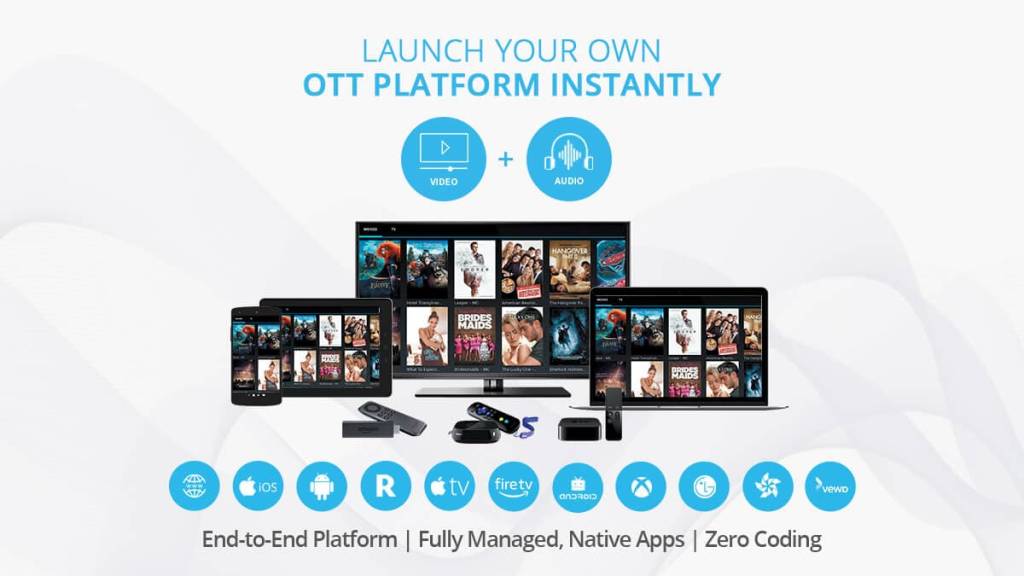 Overview
Among live video streaming platforms, we can also mention Muvi. Muvi allows users to launch their own streaming service quickly.
What you need to know
Features include support for subscriptions, transactional monetization, and advertising. Muvi allows you to integrate multiple payment gateways, generate coupons, and more.
Pricing
Muvi is priced in four tiers. The Standard Plan, the first that supports APIs and is therefore suitable for OTT usage, costs $399 per month and supports up to 2000 concurrent viewers. The Pro plan costs $1,499 per month and adds support for more viewers. An Enterprise plan is available for $3,900 per month.
4. JW Player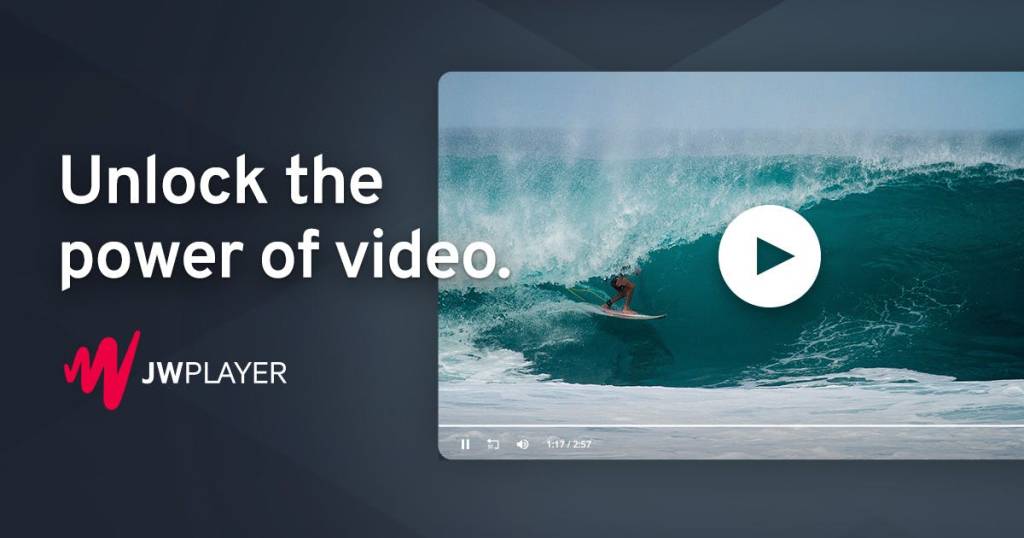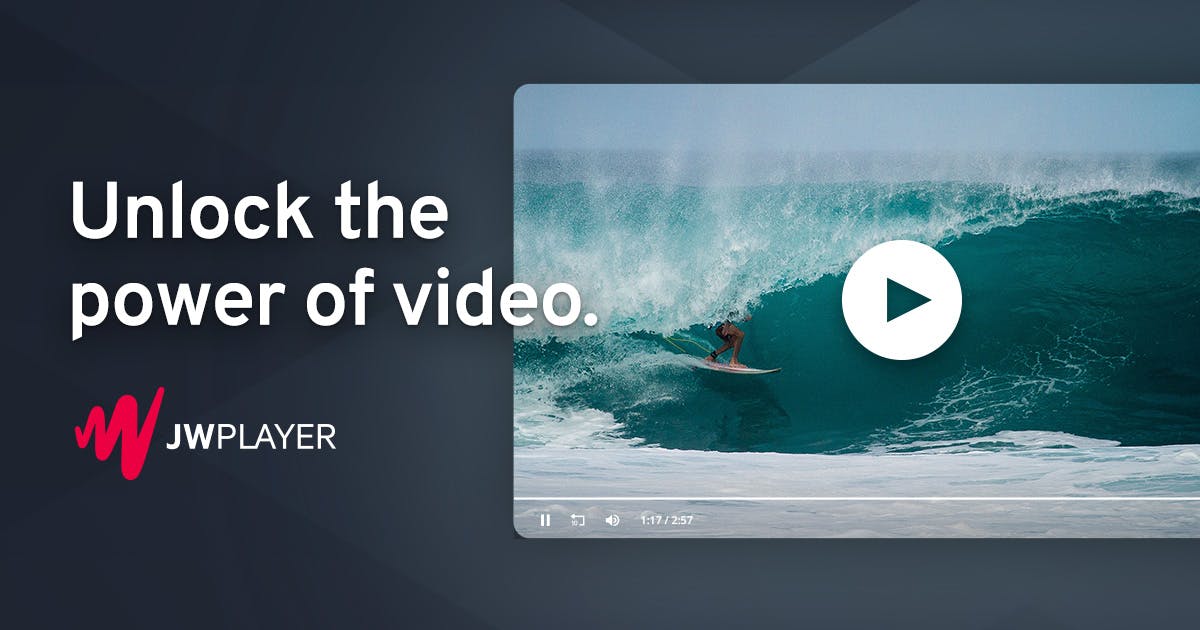 Overview
JW Player is a commonly-used option for OTT content and online video. Originally offering a video player which still forms the core of their product, JW is now competing with live video streaming platforms as they've launched their own live streaming services.
What you need to know
Features of the JW platform include adaptive streaming, analytics, and a nifty video recommendations engine.
Pricing
JW Player plans for OTT are custom-priced as well. Each user must contact JW and discuss their needs before pricing info is available. Their paywall is only available on custom plans, which are the first to have no revenue sharing as well as ad integration.
5. Dacast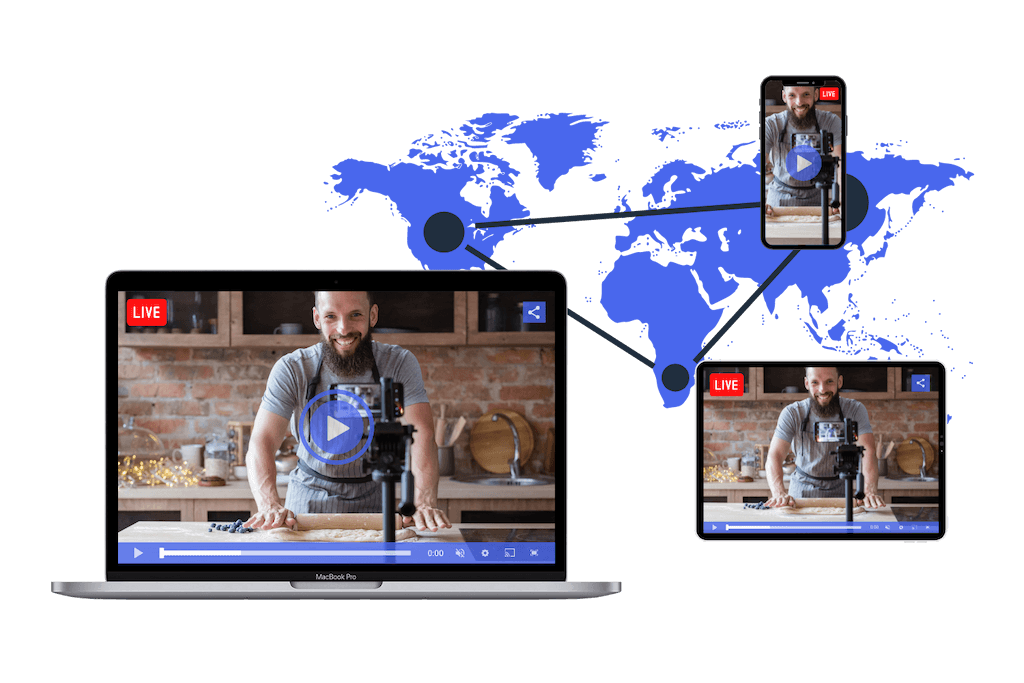 Overview
Dacast is a unified end-to-end streaming platform that hosts both live and on-demand video content. Our platform offers cloud-based live streaming solutions and OTT video streaming across all devices, including mobile.
What you need to know
A full API streamlines the building and customization of web and mobile apps as well as workflows. Top-tier CDNs facilitate content delivery. Help with setup, websites, apps, and other needs are available via professional services. Another major advantage of Dacast is that Dacast offers reliable 24/7 support. This is really important when you are streaming on a large scale. When you're investing in this sort of software, it is important that you choose one that you can trust.
Pricing
Dacast is very transparent with pricing plans and bandwidth costs. Dacast includes almost all of the advanced tools that broadcasters need on all of their plans, even with the Starter plan. The multiple packages and pricing options make Dacast a great choice for new and advanced broadcasters alike.
Pricing for Dacast is highly competitive with every other platform on the market and starts at $39 per month.
Conclusion
Moving into OTT video is a major business decision. As such, it requires careful consideration. You will want to make sure to look at factors such as your market positioning and potential revenues.
Of course, OTT will also require live video streaming platforms. That is the situation in which we are sharing the above information. When looking at these live video streaming platforms, be sure to assess information such as bandwidth cost and CDN network. Some live video streaming platforms are better for certain users than others—and some may be lacking key features entirely. Do your research. We also recommend testing out platforms using their free trials whenever possible.
Do you have any questions, comments, or concerns about OTT video? Let us know in the comments section, below! OTT is a great segment of the industry and is making up an ever-growing proportion of our data usage Dacast.
We help a wide range of businesses get started with video monetization. Check out now how this platform could boost your business with our 30 days free trial (no credit card required).
For regular tips on live streaming, feel free to join our LinkedIn group.
Subscribe Now
Stay up-to-date with the latest features and product releases. Cool tips, expert advice and more.