Video Resolution – The Ultimate Guide to Display Resolution for Broadcasters
"Resolution" is a term that is thrown around a lot in the video streaming world. Consumers often associate "high-resolution" or "high-definition" with stellar video quality, and in a sense, they are right.
However, video resolution is more than that. It is actually an important measurement in online broadcasting that can be manipulated to optimize the viewers' experience.
In this post, we're going to discuss everything you need to know about video resolution and related technology. We'll start by defining video resolution and two similar measures before we take a close look at common video resolutions. We will also compare SD vs. HD and describe the importance of each.
To wrap things up, we will talk about how to change a video resolution and take a look at some suggested encoder settings to yield the best results.
Table of Contents:
What is Video Resolution?

Measurements Related to Video Resolution

Video Aspect Ratio

Video Bitrate

Common Video Resolutions

HD vs. SD

What is the Best Video Resolution?

Multi-Bitrate Streaming: Different Qualities for Different Viewers

How to Change a Video Resolution

Encoder Settings on Dacast

Bitrate Settings for Resolution

Final Thoughts
What is Video Resolution?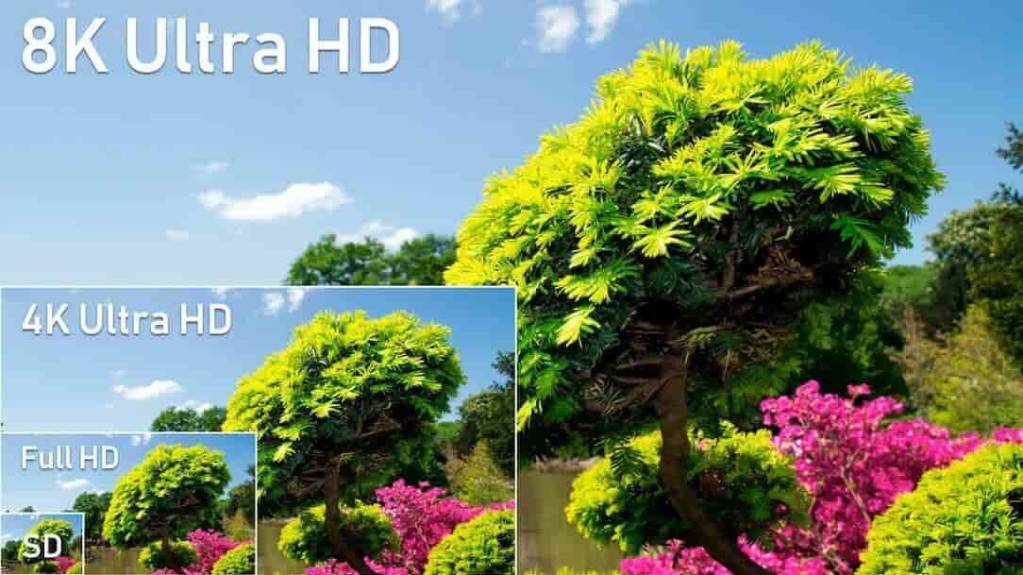 Video resolution is the measurement of a video's width by height in pixels. For example, a video with a 1920 × 1080 aspect ratio would measure 1920 pixels along the bottom and 1080 pixels in height.
Video resolution depends on a few things, including encoder settings and the capabilities of the camera that you are recording with. Even if your camera is capable of capturing high-resolution content, you may have to experiment with the camera settings to figure out what will produce the best results.
Sometimes, video resolution is referred to by just the height of the video. For example, the 1920 x 1080 resolution can be shortened to 1080i or 1080p. In these abbreviations, "i" stands for "interlaced," and "p" stands for "progressive." These two terms refer to how the pixels are displayed on the screen. Progressive is a more fluid image, whereas interlaced is more "pixelated."
Using resolution to describe the width and height of a video player is called spatial resolution. Spatial resolution is the most common type of resolution in video streaming, but there is also the concept of "temporal resolution."
Temporal resolution describes the frame rate or the number of frames displayed per second.
Measurements Related to Video Resolution
There are two other measurements that we should discuss before digging further into video resolution: video aspect ratio and video bitrate. Let's take a look at each of these measurements.
Video Aspect Ratio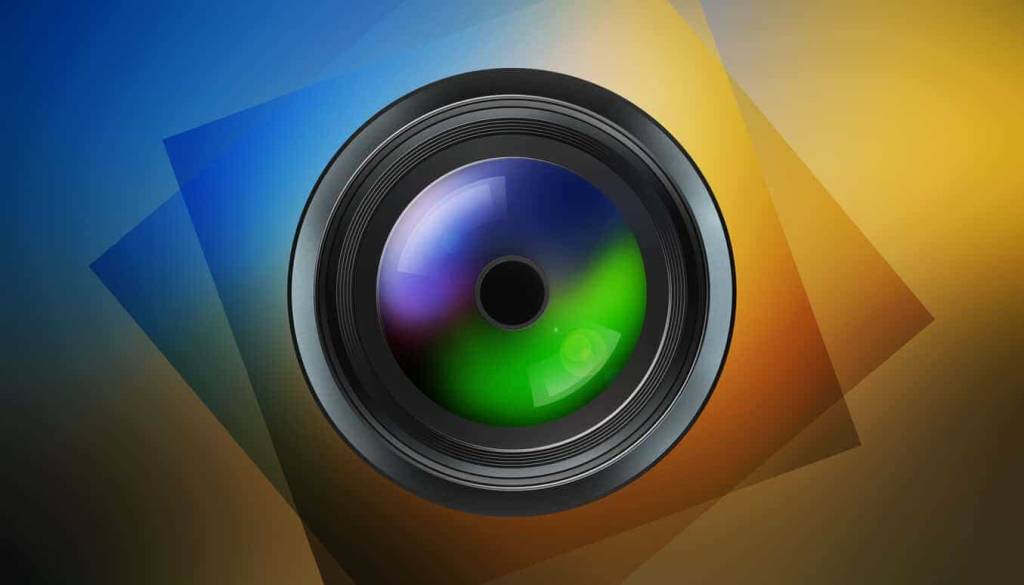 Video aspect ratio is the width to height ratio of a video. This number is generated by simplifying the ratio of the video resolution.
For example, a video with a 1920 x 1080 resolution would have an aspect ratio of 1920:1080. This figure is simplified to 16:9 by reducing each side by the greatest common multiple. In this case, it is 120.
The most common video aspect ratio is 16:9. This is used for most video players on both modern televisions and mobile streaming devices. In the past, 4:3 was the standard since it was suitable for the size of older television screens, but this has mostly phased out.
Some social media platforms use different aspect ratios. For example, 9:16 is the standard for video sharing on TikTok and any platform that uses "Stories." Instagram had previously only supported streaming with a 1:1 aspect ratio, but this has since become more flexible. 
Video Bitrate
Video bitrate, on the other hand, measures how much data is being transmitted over a specific amount of time. In video streaming, bitrate is often measured in the unit "kilobits per second," or "kbps." Bits per second (bps) and megabits per second (Mbps) are also used.
Common Video Resolutions
Since most online streaming uses a video player with a 16:9 aspect ratio, there are quite a few common video resolutions.
Here are a few common resolutions that you'll encounter with online broadcasting:
| | | | |
| --- | --- | --- | --- |
| Definition | Width | Height | Resolution |
| Full Ultra HD | 7680 | 4320 | 7680 x 4320 |
| Quad HD | 2560 | 1440 | 2560 x 1440 |
| Full HD | 1920 | 1080 | 1920 x 1080 |
| HD | 1280 | 720 | 1280 x 720 |
| SD | 640 | 480 | 640 x 480 |
Cameras and video capture equipment are developing to a place that supports 4K, 5K, and even up to 8K streams. However, online video streaming technology is not there yet as a whole. Online video hosting platforms, content delivery networks, and the internet would all have to be on the same page for streaming at these resolutions to work.
There are some streaming setups that support 4K streaming, so it is only a matter of time before streaming at this resolution or higher becomes the norm.
HD vs. SD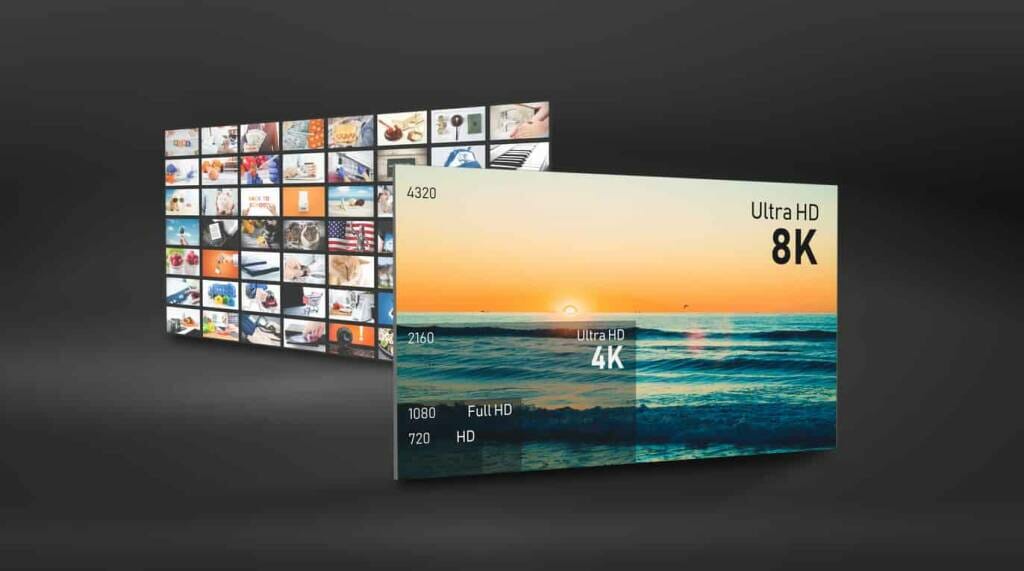 Over the past decades, we've witnessed a massive transition from standard definition (SD) to high-definition (HD) streaming. HD streaming (or better) is definitely the norm at this time. Just about any new television will come with HD streaming at the absolute least.
The only thing that is keeping SD hanging on by a limb is bandwidth constraints. Sometimes broadcasters drop to SD to make their streams more suitable for streaming over slower internet or to ration bandwidth allotments.
It is also important to note that SD is more commonly used with older television sets that support streaming with a 4:3 aspect ratio. Since these television sets are rather outdated, standard definition streaming is inching towards death.
The bottom line is that most modern broadcasters are using HD streaming or better.
What is the Best Video Resolution?
Many broadcasters are left wondering what the best video resolution is, and it is difficult to answer that question. There is not one single "best" video resolution. Different resolutions are suitable in different use cases.
For example, higher resolutions are more optimal for streaming on larger screens that are connected to fast wifi, such as smart TVs. Lower resolutions are totally acceptable for streams that will be primarily accessed on smaller screens, like tablets or smartphones.
Multi-Bitrate Streaming: Different Qualities for Different Viewers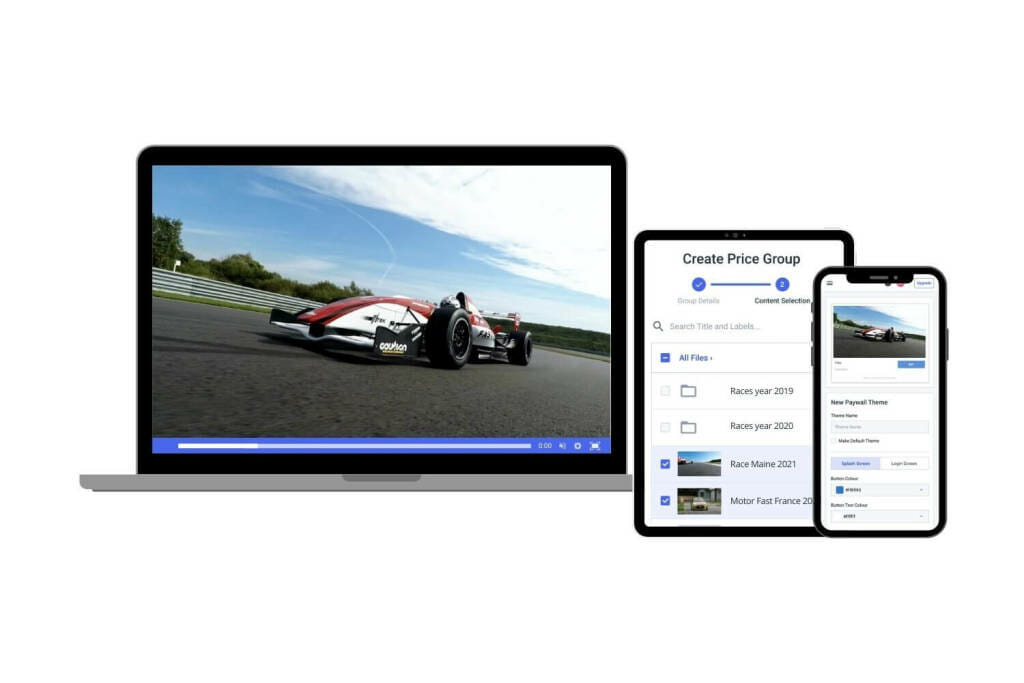 As we mentioned, sometimes streaming at a high resolution is great in theory, but when even a small part of your audience has slow or unreliable internet, this is simply not possible.
Multi-bitrate streaming comes in handy for broadcasters that want to accommodate every viewer in your audience, no matter what sort of internet connection they have. This helps to reduce lagging and buffering, which are two things that can hinder a viewer's experience.
With multi-bitrate streaming, you can distribute multiple renditions of a video stream that are of different sizes. This accommodates different internet connections by sending the optimal version of the video based on the viewer's internet speed. That means that viewers with slower internet will be delivered a smaller rendition, and viewers with faster internet will be delivered a larger rendition.
Multi-bitrate streaming paired with an adaptive bitrate video player makes it possible to automate the entire process. This is a more advanced alternative to a more dated setup that requires that viewers manually choose a video resolution.
Not all streaming platforms or broadcasting software offerings support multi-bitrate or adaptive bitrate streaming.
How to Change a Video's Display Resolution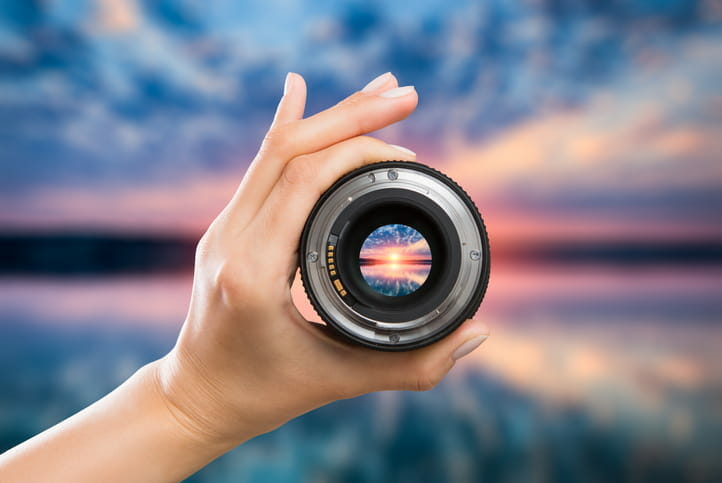 There are several reasons why a broadcaster would want to change their video resolution. In a perfect world, every viewer would have lightning-fast wifi and bandwidth would be free. However, that is not the reality.
Broadcasters can change the video's display resolution by manipulating their video encoder settings. All encoder settings must be properly configured to work with your chosen online video platform. 
Bitrate Settings for Resolution
How you configure your bitrate settings plays a major role in the outcome of your video resolution.
You can select one of the following video configurations and ensure your encoder is set up with these exact settings to help prevent streaming issues:
| | | | | | |
| --- | --- | --- | --- | --- | --- |
|   | ULD | LD | SD | HD | FHD |
| Name | Ultra-Low Definition | Low Definition | Standard Definition | High Definition | Full High Definition |
| Video Bitrate (kbps) | 350 | 350 – 800 | 800 – 1200 | 1200 – 1900 | 1900 – 4500 |
| Resolution Width (px) | 426 | 640 | 854 | 1280 | 1920 |
| Resolution Height (px) | 240 | 360 | 480 | 720 | 1080 |
| H.264 Profile | Main | Main | High | High | High |
Encoder Settings on Dacast
How you configure your encoder settings will determine the quality of your live stream. In some situations, using the wrong setup can cause your stream to malfunction, so it is very important that you choose the best encoder settings for your setup.
The following settings are required for live streaming with Dacast, regardless of your selected resolution and bitrate:
| | |
| --- | --- |
| VIDEO CODEC | H.264 (x264 may work) |
| FRAME RATE | 25 or 30 |
| KEYFRAME INTERVAL | 2 secs (or 2x frame rate) |
| SCANNING | Progressive |
| RATE CONTROL | Constant (CBR) |
| AUDIO CODEC | AAC-LC |
| AUDIO BITRATE | 128 kbps |
| AUDIO CHANNELS | 2 (Stereo) |
| AUDIO SAMPLE RATE | 48 kHz (48,000 Hz) |
Final Thoughts
As a broadcaster, it is important to understand video resolution. Knowing how to control video bitrate can help you provide a better user experience for your viewers.
Are you looking for an online video platform that supports high-quality streaming? Dacast is a unified streaming solution that is capable of hosting live and on-demand video content. Our platform is fully loaded with the features you need to host, manage, and deliver a professional broadcast.
Some of our top features include white-label streaming, video monetization, easy embedding, all-device streaming, and live steam recording. You can test all of these features for yourself risk-free for 14 days with our free trial.
All you have to do to get started is sign up for a Dacast account today. No credit card or binding contracts are required.
For exclusive offers and regular tips on live streaming, join our LinkedIn group.
In the meantime, check out the Knowledgebase area on our website. It features a wide variety of documentation on video resolution, multi-bitrate streaming, and Dacast specific functions. Browse topics or search for keywords. Either way, you'll find a ton of useful broadcasting information.