7 Ways To Increase Viewership on Live Event Broadcasts
Are you tired of your live streaming material going to waste? Are you struggling to gain viewers for your live broadcasts? 
When it comes to ways to increase viewership on live event broadcasts, there are several different things to keep in mind. Even when you know you have information people want to see, growing and maintaining your audience can be a difficult task.
Do not worry, because that's where we come in. In this blog post, we'll share everything that you should consider to ensure that your next broadcasted live stream stands out and attracts more viewers to your content.
Table of Contents
Why Does Viewership Matter?

Tips for Increasing Live Stream Viewership

Interaction and Engagement
Consistency
Grow Your Network
Use the Right Equipment
Choose an Appropriate Event
Offer On-Demand Access Post Broadcast
Be Intentional With Length

Conclusion
Why Does Viewership Matter?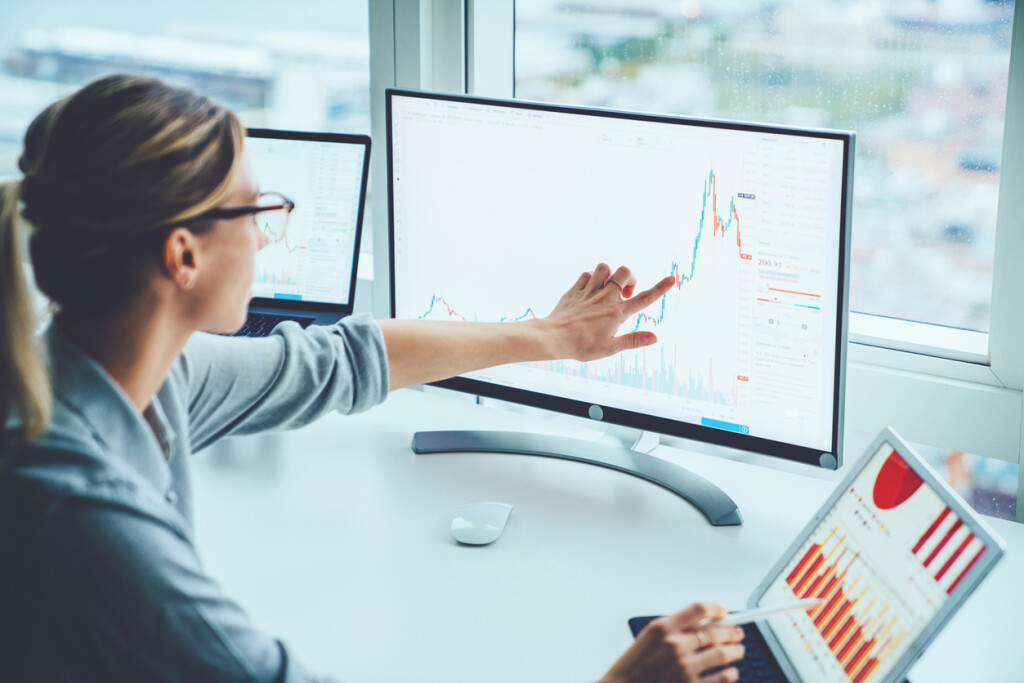 Many broadcasters produce their content intending to reach as many viewers as possible. This isn't simply for bragging rights or pride. Viewers are valuable, and having a lot of them can help you reach your goals in certain situations.
For example, if you're monetizing your video, more viewers mean more money. If you're aiming to increase brand awareness, more viewers mean more interaction with your brand.
However, if you are producing live streams and virtual events to reach an internal audience, maximizing viewership likely isn't your goal. Luckily, the tips we're going to give you will certainly help keep your viewers engaged with your stream.
How to Increase Viewership on Live Streams
Now that you're familiar with the reasons that different broadcasters benefit from increased viewership on live streams and virtual events, we're going to talk about how to make this happen.
Here are the 7 things that you should consider if your goal is to increase viewership on your stream.
1. Interaction and Engagement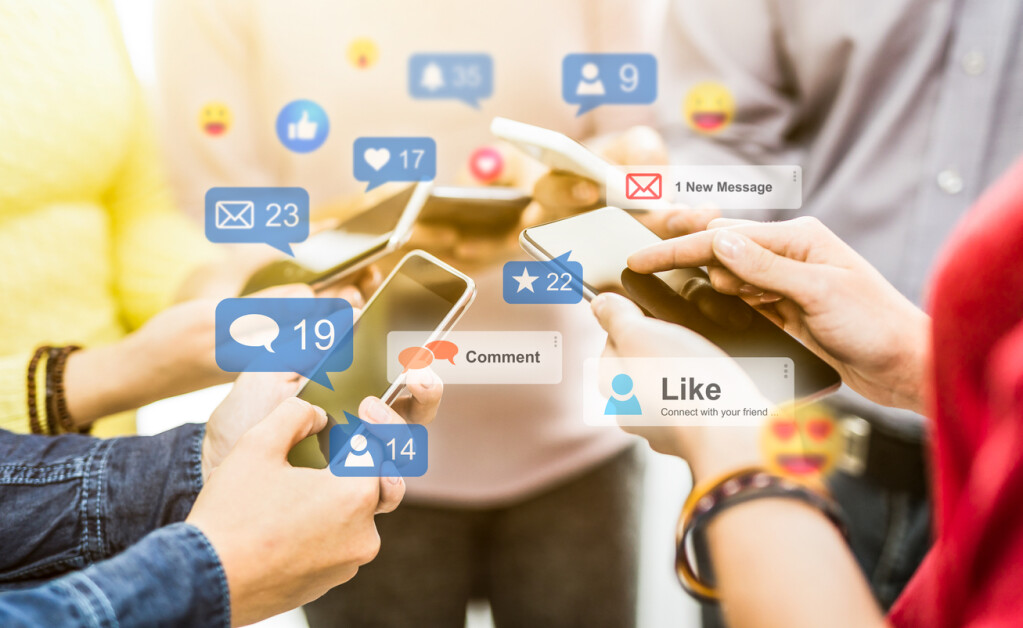 Interaction is perhaps the most important aspect of increasing viewership on live event broadcasts that we review here. By interacting and engaging with your audience, you are providing a unique and memorable experience for your viewers. 
It makes the stream feel more like a two-way conversation, which makes the entire experience more lifelike.
This is a mistake that many virtual event hosts make. The content they offer is often cut and dry, and information is the only thing you're delivering. They miss out on the opportunity to connect with their audience.
In an article by fanbridge.com, Chris Thompson described it this way: "Treat engagement online like a conversation in real life. There have to be two sides for it to work. Make sure you respond to your audience on your various social media pages, and you will see a vast improvement across all of your platforms."
By connecting on a personal level, you're building relationships with each of your viewers. When viewers feel that connection, they are more likely to attend your virtual events in the future.
Establishing this sort of interaction is simple. Try a live chat where viewers can comment and ask questions. They can also interact with the other viewers, making it a free-flowing conversation with everyone. 
Relatedly, you could implement a Q&A after live streaming your main content. This encourages your audience to participate by asking questions, learning from you and sparking conversation between audience members.
Lastly, embed your live stream on your social media platforms like Facebook or Twitter. Facebook, in particular, is ideal in that users can comment and engage with your content easily. It will also allow them to share your video content directly, leading to a growth in viewers and popularity. 
Of course, if you're monetizing your content, you may take a different approach here since there are limitations on monetizing content on these social platforms.
2. Consistency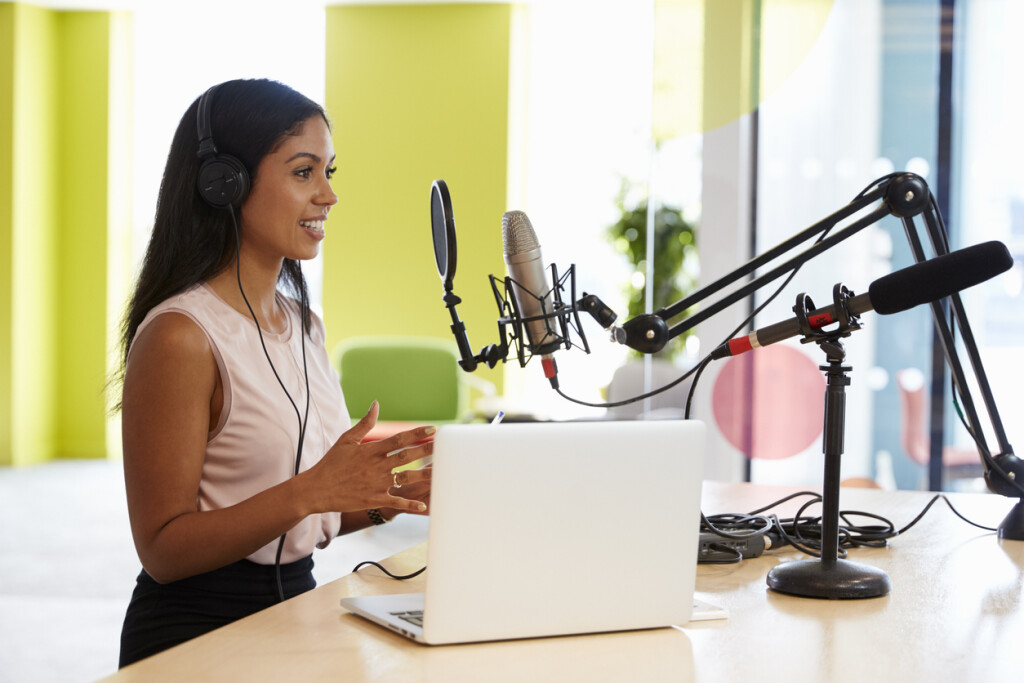 Consistency is key when growing your fan base. If your goal is to foster relationships and expand your brand recognition, going live once a week or every other week will help you to stay in contact with your audience.
Pick a day and time to broadcast live, and stick to that plan. The last thing you want is for your viewers to have to do extra work looking for your stream.
Starting your live streaming on time is also an important aspect of consistency. You want to be ready and online at least 15 minutes before your scheduled broadcast time. This ensures that anyone who arrives early to the stream will not leave because there is a blank screen. You can also take this time to make final adjustments and check that everything is working before the actual event.
Routine live streaming is always recommended to boost your video viewership. In other words, regularly streaming live will keep you fresh in your viewers' minds. If you go too long between broadcasts, viewers can easily forget you amidst all the other content out there. Getting into a routine will keep your audience engaged.
Promoting your next event at the end of your current one is another good idea. Teasers are great for getting your viewers excited and keeping them engaged well before the actual stream.
There is an exception here. If your business only uses live streaming for special events, you probably won't be going live on the regular. However, you do need to let your audience know where they can find you regularly. You could point them to any of your social media channels where your brand is active.
3. Grow Your Network
There is no better way to promote your live stream and brand than on social platforms where you have a loyal following. That means that making online networking a priority will help you increase viewership and extend your reach even further.
Thirdteam.org states that networking before live streams "allows marketers to generate a bigger audience, more than those you expected to attend your event physically, and consequently, generate bigger revenues, too."
Make sure you plan out your event months in advance and give your audience plenty of notice as to when they can catch your live stream. A good rule of thumb is to announce your broadcast two months prior if it's a particularly big event. 
Send updates to your network via LinkedIn, Facebook, and Twitter to ensure they're informed about the time, place, and theme of the event.
4. Use the Right Equipment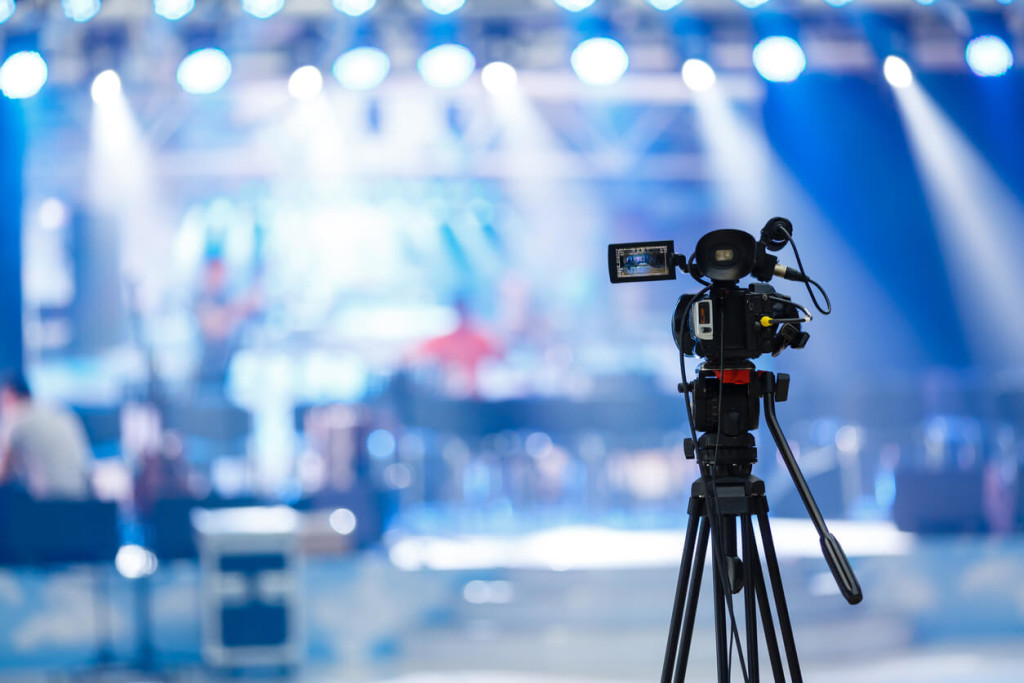 There's nothing that will deter your viewers more than poor quality video. If your viewers have to put up with buffering issues, low-quality video, and/or poor audio, they won't stick around long. You also won't gain or retain any new viewers.
Investing in the right tools and equipment is crucial in maintaining professional live streaming quality. Some of the most important investments you'll make are a live streaming platform, an encoder, and recording equipment.
For your live streaming platform, you'll want to choose one that is equipped with the features you need for an easy video hosting and content management experience. Some of these features include video monetization tools, simple backend navigation, auto-archiving, customizable video player, and API access.
A live streaming platform that delivers videos with a powerful content delivery network (CDN) is also a must. This helps to ensure your stream can reach viewers on their devices worldwide without causing server congestion. Also, a good CDN will allow you to publish higher bitrate videos. As a direct result, your video quality will be better for your viewers.
When it comes to an encoder, you have the option to choose either a hardware or software encoder. This tool is what converts the video files from your camera into digital files that can be streamed over the internet, so a reliable encoder is an absolute must. 
OBS Studio is a free encoding software that is a good choice, especially if you're still learning the ropes of live streaming. Dacast actually has its own version of OBS Studios which makes things very convenient for our users.
Now, it's time to choose equipment for recording your content. You're going to need a camera, but not just any camera will do. You need something that is reliable and captures high-quality footage. You don't have to break the bank here, but you should choose a camera that is capable of helping you reach your individual live streaming goals.
Please feel free to review our list of best cameras for live streaming to figure out which option is the best for your streaming needs.
5. Choose an Appropriate Event
If you don't regularly stream live but you want to grow your viewership, you can stream a special event to connect with your audience.
You want your event to stand out and be unique. Your content should easily capture the attention of viewers. For example, Fourth Source states that "[t]he main criteria for Media Events has stayed the same: events that are not routine and are by definition the interruption of routine."
Simply put, choose an event that is unique and interesting enough to break the routine of viewers and incentivize them to tune in.
Some potential event ideas include:
Webinars/conferences

Special lectures/training sessions

Live concerts or performances

Sermons and guided prayer

Sports coverage

New product demonstrations
Live streaming also allows viewers to save time and money. Viewers can watch any event that would ordinarily require them to travel from the comfort of their own homes.
6. Offer On-Demand Access Post-Broadcast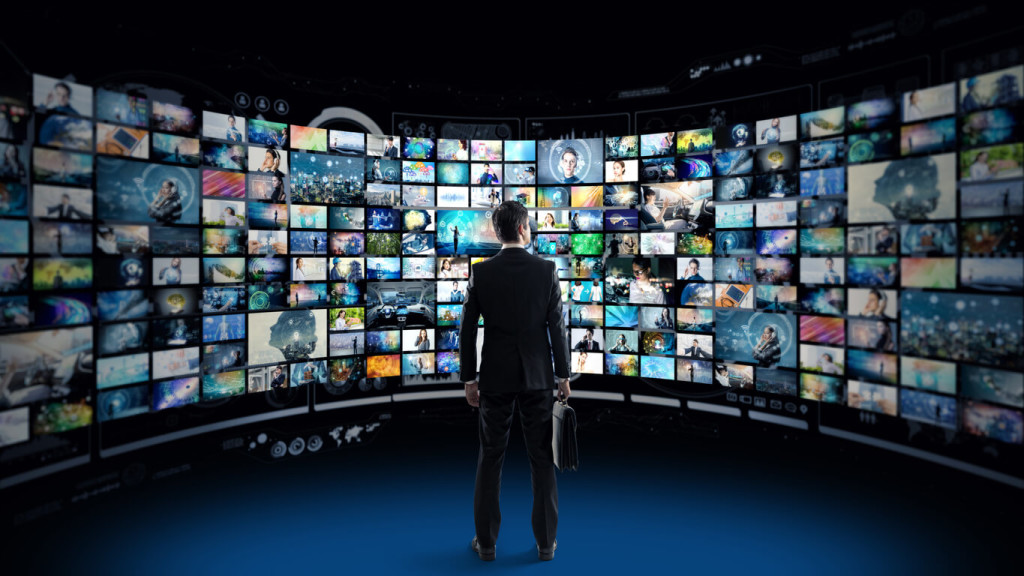 Many live broadcasters think that once the camera turns off their job is done. However, this is far from the truth. In fact, what happens after the live stream is where broadcasters can gain a lot of followers.
By uploading your stream as a video on demand (VOD) file, your viewers can watch any of your past videos with no problem at all. This can be a crucial step in building a loyal fan base, as new viewers can easily catch up and get to know your material.
It's important to find an online video platform (OVP) that can host not only live streams but VOD content, as well. That way, you can create playlists of VOD content so it is easy for viewers to access related content in just a couple of clicks.
7. Be Intentional with Length
In general, you want to keep your live broadcasts streaming for as long as possible. Why? A longer live broadcast offers more time for your audience to get engaged.
However, it's important to note that engagement with live video tends to be much different than with VOD content. VODs that are shorter in length are more popular. 
For example, VideoBrewery states that "20% of your viewers will leave your video in 10 seconds." Short videos are shared the most because they are to the point, making them easy to watch and digest.
With live streaming, on the other hand, the viewers participating have prepared and thought about watching your stream already. That's the crucial difference between live and video on demand.
In live events, viewers want to be engaged. With that in mind, don't be afraid to be entertaining and real. Give your viewers the information they want. Generally speaking, we suggest live streaming each event for 30-60 minutes. This should be enough time to lock in the viewers' attention.
Conclusion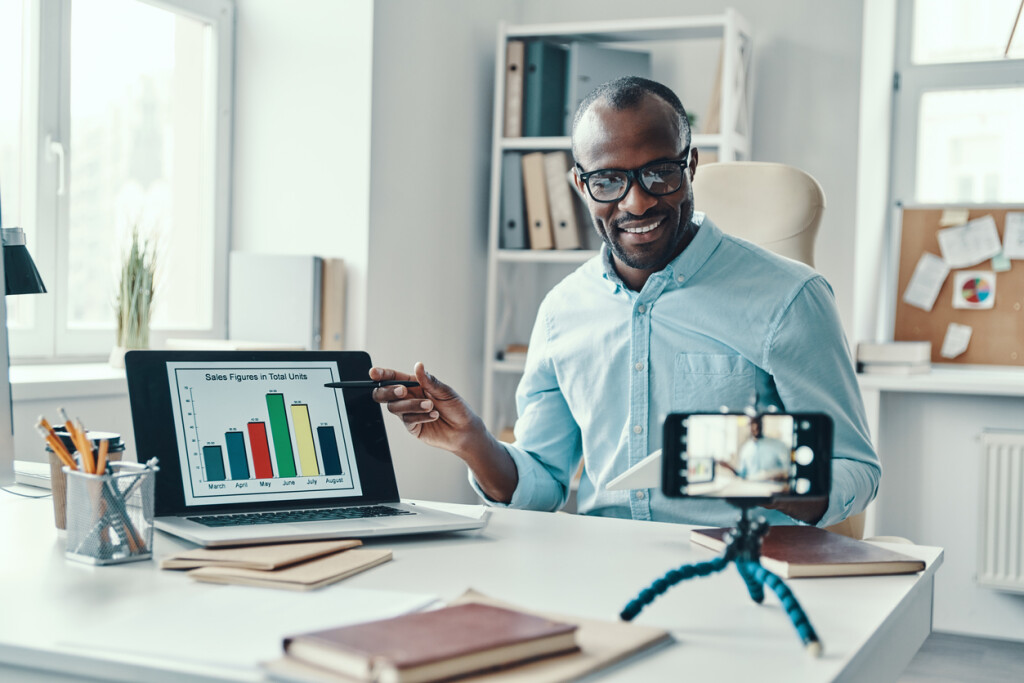 Increasing viewership on your live streams is beneficial for several reasons, including boosting revenue and growing brand awareness.
The seven tips we've outlined will help you get more viewers on your live streams. We urge you to make a habit of using these practices when you broadcast live, and continuously measure your results as you go.
Remember, the most important thing you can do while live streaming is to interact with your audience. Creating engaging content regularly is the primary way to improve your viewership numbers.
As we mentioned, investing in a live streaming platform that is equipped with the tools you need is essential to produce a high-quality live stream that will keep your viewers coming back.
If you're not yet streaming with Dacast, we invite you to take advantage of our 14-day free trial. That way, you can test our platform and features for yourself. 
Sign up today to get started. No credit card required.
Thanks for reading, and good luck with your live broadcasts.