5 Key Features to Look for in a VOD Platform
Finding the right VOD hosting platform to fit your needs is a tall task. With so many options on the market today, getting the right balance of ease of use and all the bells and whistles you want to make sure you're putting out professional-looking content can be difficult.
Thankfully, because there are so many options available, you have a lot of possibilities when searching for a platform to meet your business needs. 
Whether you want to find a platform that allows you to charge your viewers a monthly subscription or you want to run advertisements on your videos, there's a platform that can give you what you want. Before you waste your time trying out a collection of platforms that won't help you work the way you want to, narrow down the list of must-have features for your VOD platform and use that list to select a platform.
Table of Contents
What is VOD?

What is the Purpose of VOD Hosting?

Top 5 VOD Hosting Features

Video CMS

VOD Transcoding

Video Monetization

White-Label Video Player

Video and Security

Conclusion
What is VOD?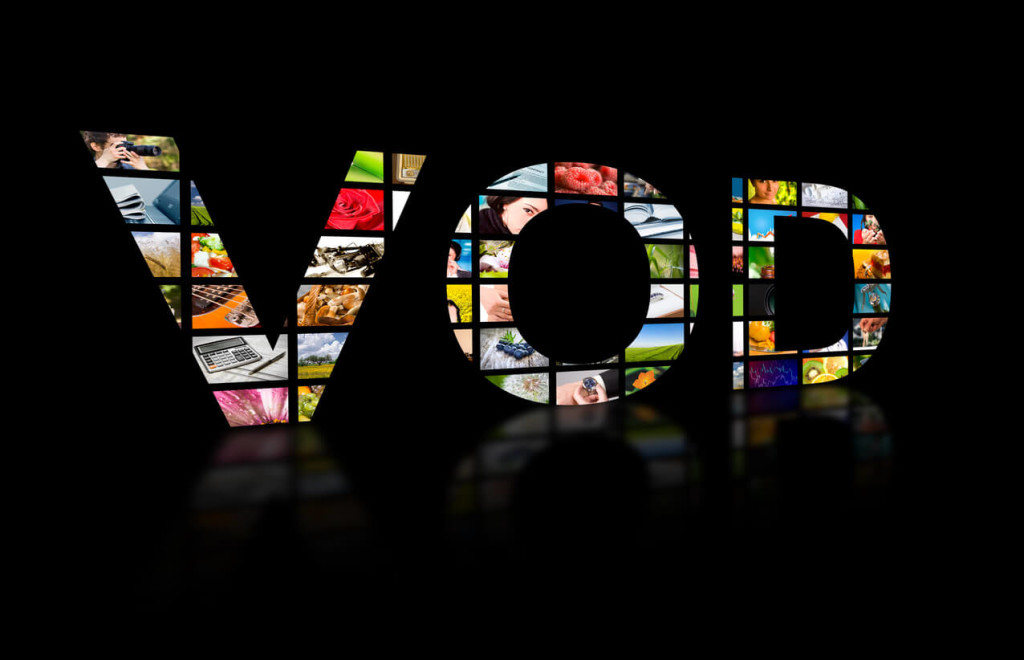 Video on demand, or VOD, is a popular system of video entertainment delivery.
It allows your users to view content whenever they want, wherever they want to watch it. Users select the content they want to watch, and the device they want to use, giving them freedom to access content conveniently.
Users also have the ability to view the same piece of content multiple times, create their own playlists, search for related content by keyword and more. And if their viewing time needs to be interrupted, they can return to your platform at a later time to watch your content without missing a beat.
What is the Purpose of VOD Hosting?
The videos you create are essential to your livelihood, and you need the right platform to distribute and monetize your content. VOD hosting makes all your video content, from an educational seminar to a recorded conference, fitness classes to instructional videos, available to your viewers anywhere, any time, and on any device.
The platform you choose gives your users the easiest access to view your content on their terms, improving your reach and impact.
Types of VOD Platforms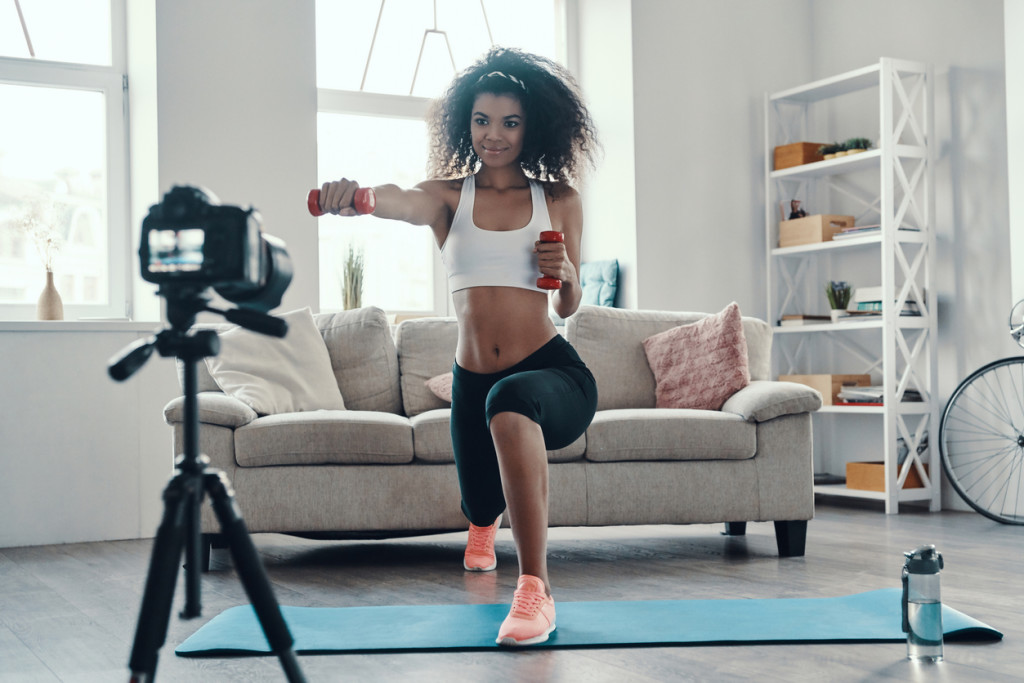 VOD platforms are more than just on-demand viewing of entertainment content like you find with Netflix or Hulu. They offer broadcasters and content-creators from a whole range of industries an opportunity to showcase their offerings using over-the-top OTT video delivery technology.
Some common uses for VOD platforms include:
Top 5 VOD Platform Features
All individual VOD hosting platforms have their own suite of features and additions, but there are a few things to look for in a quality professional-grade VOD hosting platform:
Video CMS

VOD transcoding

Video monetization

White-label video player

Video privacy and security
These features make it easier to store and organize your videos and allow your viewers the most access to your content when they're ready to sit down and watch.
1. Video CMS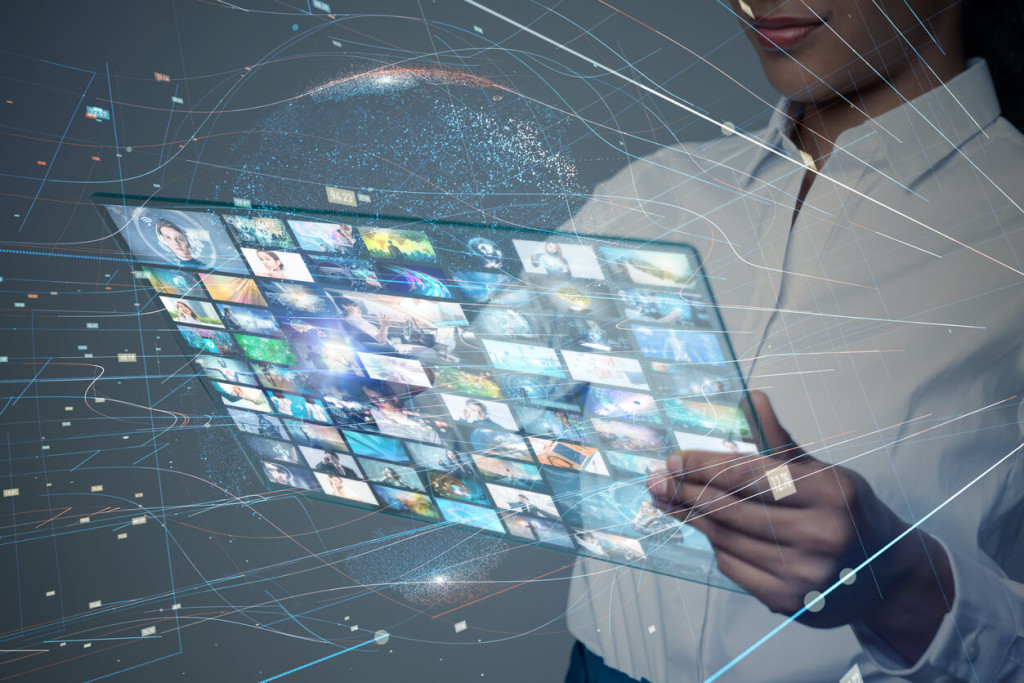 Keeping all your videos organized and properly tagged is crucial to getting them seen by the right viewers at the right time. 
The right video CMS allows you to tag your videos with categories and subcategories for easy searching, allowing your viewers to search for exactly the subject or video they're looking to find. Tagging also helps build smart playlists, which recommend to the user content that's related to the videos they've already watched.
This feature helps keep users watching your content longer, magnifying your content's impact and audience.
2. VOD Transcoding
Different methods of viewing videos require different file sizes. What works great on a desktop computer won't always work well for a mobile device, and vice versa.
With VOD transcoding, your professional-grade on-demand content platform allows your users to automatically view videos at the highest quality that will perform best for their internet connection. This enables those videos to perform their best on a variety of devices without you having to manually create each file type.
Just create one group of encoder settings and the transcoder does the rest, giving your users the most optimized file type for the device they're using to view your content.
3. Video Monetization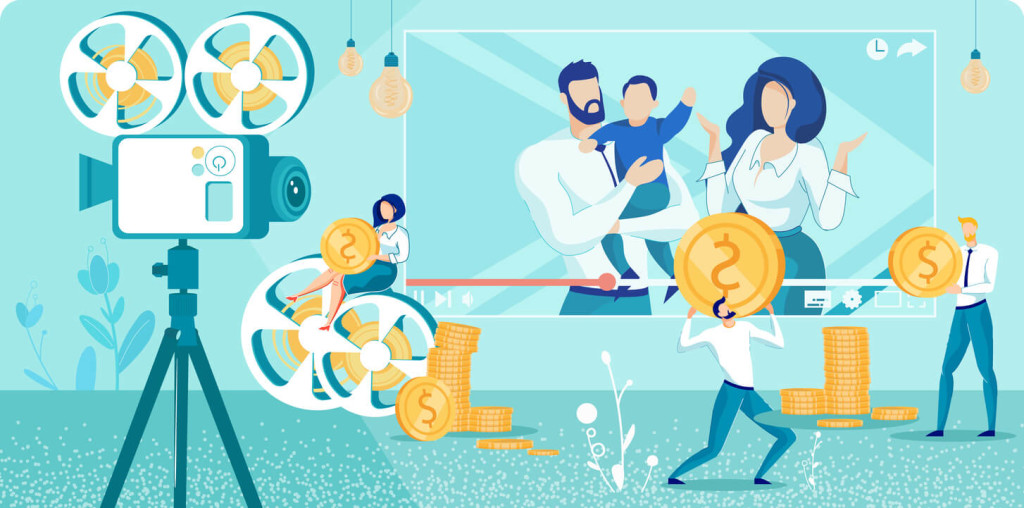 If your video is an important part of your business's revenue, you need to ensure that the VOD hosting platform you choose has a monetization method that fits your needs.
Depending on your business model, however, not all of your content hosted on your VOD platform needs to or should be monetized.
If you host internal training videos for your employees, for example, they need to be kept separate from your public-facing webinars, podcasts, or other content that you want to be monetized.
With video monetization, there are three main models to monetize your content: SVOD, TVOD, and AVOD.
SVOD – Subscription Video on Demand
SVOD monetization operates in a similar manner to traditional television packages: Consumers pay a subscription fee and they can watch as much content as they want. Modern streaming solutions that operate on the SVOD model include Netflix, Hulu, and Disney+, where users pay a set price per month to consume as much content as they desire.
This model gives viewers a level of flexibility that many appreciate, allowing them to scale their subscription plans up or down based on their individual anticipated usage. 
If you notice you aren't using your channel subscription as much as you anticipated, for example, you can simply cancel the subscription without paying an early termination fee. This offers greater flexibility and choice for users but does pose some challenges to content creators who may feel more pressure to provide valuable content to "prove" their worth to those subscribers.
Dacast, for example, offers an integrated paywall that suits a variety of subscription-based needs, such as offering access to content with an event ticket or on a monthly basis. This paywall allows you to offer video previews to help you get more subscriptions, provide unlimited coupon codes, and more to help this monetization model meet your individual needs.
TVOD – Transactional Video on Demand
With TVOD, users pay a set price per piece or series of content, and then they receive access to view that content. TVOD is the industry standard for pay-per-view streaming. There are two subcategories of TVOD content—electronic sell-through (EST), where you pay once and gain permanent access to the content, and download to rent (DTR), where you pay to get access for a limited amount of time.
A mainstream example of the TVOD monetization model is Amazon Prime Video. Users are able to pay a fee to purchase permanent access to a piece of content, and that content can be downloaded or watched through the Amazon Prime account where the content was purchased. 
For a smaller fee, users can rent that same piece of content, and they gain access to it for either a limited period of time or a limited amount of views, whichever comes first.
This model often provides access to more recent content, operating similar to a modern-day video rental store. TVOD offers higher revenues to content creators, as users pay for each piece of content individually.
AVOD – Advertising-Based Video on Demand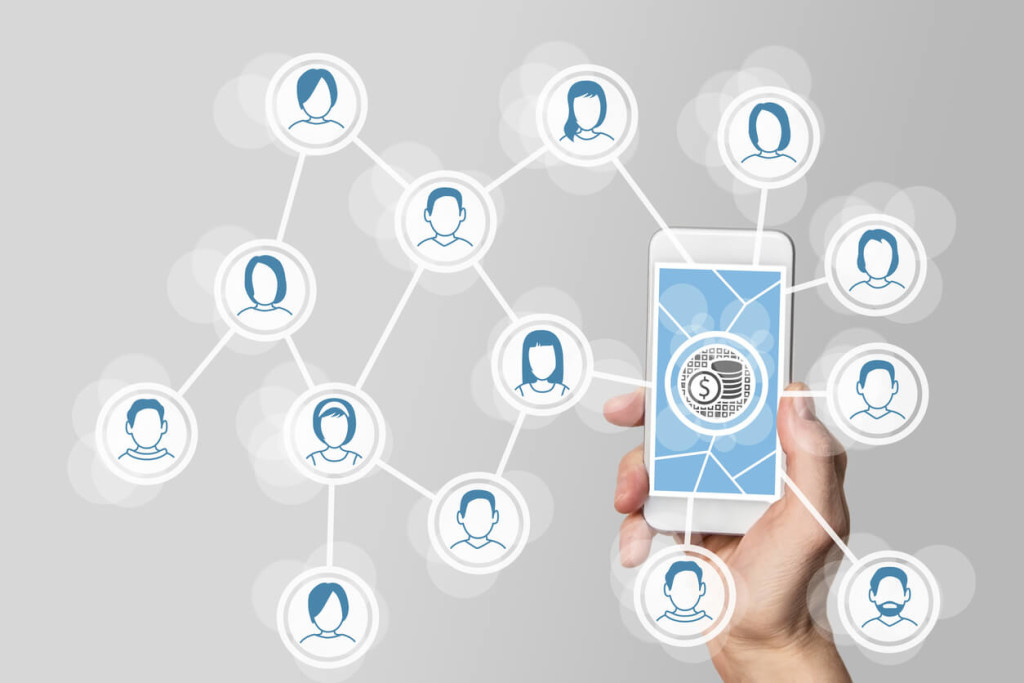 AVOD differs from TVOD and SVOD in one major way: access to AVOD content is free to consumers. However, in exchange for free access to content, users have to sit through advertisements. The best modern example of AVOD is YouTube, which inserts advertisements at different intervals in videos that provide revenue for both the platform and its creators.
The drawback to AVOD is that it often provides lower revenues for creators, as advertising is usually paid on a per-view or impression basis at very low rates. However, the model is highly attractive to consumers who can access nearly unlimited content for free but just have to put up with advertisements every so often.
4. White-Label Video Player
Many content creators are drawn to platforms such as YouTube because the system is already set up for them. They don't have to figure out how to create their own VOD hosting platform before they can begin distributing their content.
However, utilizing YouTube or other non-white-label VOD platforms means you're at the mercy of that platform when it comes to how your content is distributed. Your videos will always carry the VOD platform's logo, and you may be limited to the ability to embed and share videos on your own website or social media platforms.
Finding a VOD hosting platform that has a white-label solution, on the other hand, gives you all the ease of use of a third-party platform, but with more flexibility.
You can remove the third-party branding from the video player, putting your logo and branding on everything. White-label platforms also allow you to easily embed the video player right onto your website, with your own branding and share to your social media platforms.
This creates continuity for your brand that you won't find with many other third-party VOD hosting platforms and shows your customers that you're serious about the content you provide.
5. Video Security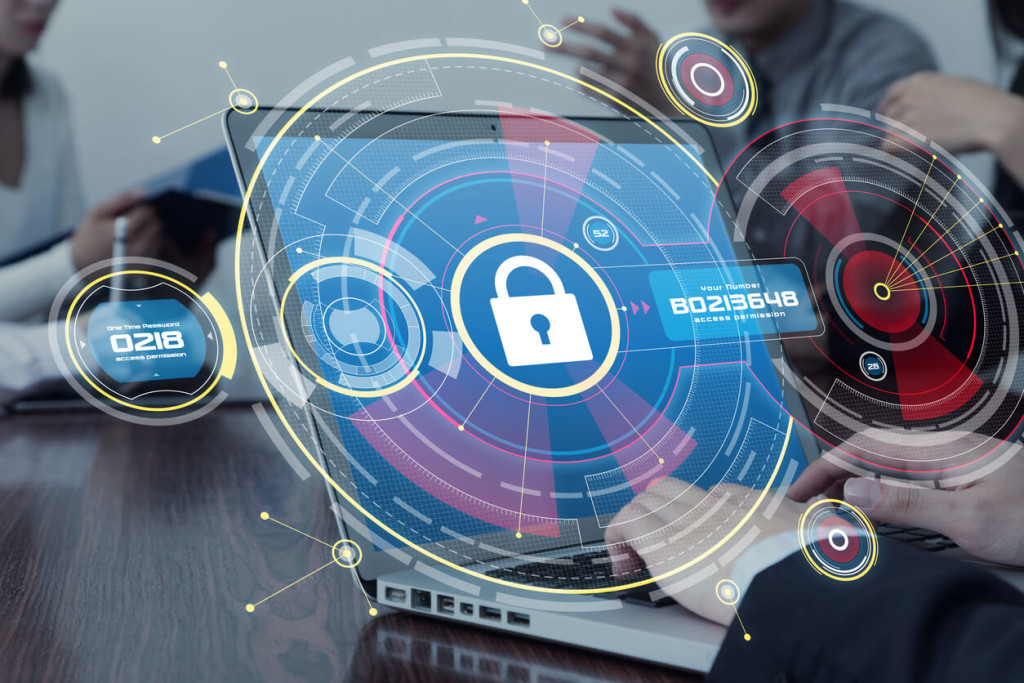 Protecting your video content from the time it's uploaded to the time a user views it is crucial.
With HTTPS uploading and delivery, you know that your data—and your customers' data—is secure. Your users can see the lock icon in the address bar, so they know they won't be hit with malware and hackers when they view your content.
You also want to be able to restrict specific domains or IPs, preventing them from becoming the target of spammers and pirates.
If you offer subscriptions to your users, you need to be able to give them exclusive and safe access to the content they're paying for. With password protection integration, you can require a password to view your content, protecting your revenues but giving your subscribers access to the videos they want to watch.
Conclusion
The way that viewers consume video content has evolved, and so has the way that broadcasters have presented that content. Giving your viewers access to your content whenever they want to view it, and on whatever device they have on hand, is key to building your audience and keeping your users happy.
Finding the right VOD hosting platform to fit your needs—such as Dacast, which won Best Small/Medium Business Platform from the 2019 Streaming Media Readers' Choice Awards—is an important part of making sure you have the right tools to distribute and monetize your content in the manner you choose.
If you're looking to take the next step in VOD hosting, try Dacast free for 14 days. There's no long-term contract to sign and no credit card required to register.