How to Make Money Streaming: 11 Ways to Generate Revenue from Online Video [2021 Update]
Since online video streaming is becoming more popular than ever, many businesses are tapping into the medium as a revenue source. In fact, there are quite a few ways to generate income from video streaming to cover those costs.
In this post, we're going to discuss how to make money by streaming content over the internet. We will cover the basics of video monetization and some expenses that broadcasters can expect before we get into the top 11 ways to generate revenue from online video streaming.
Table of Contents
What is Video Monetization?

Costs Associated with Online Video Streaming

11 Ways to Generate Revenue From Video Streaming

Final Thoughts
What is Video Monetization?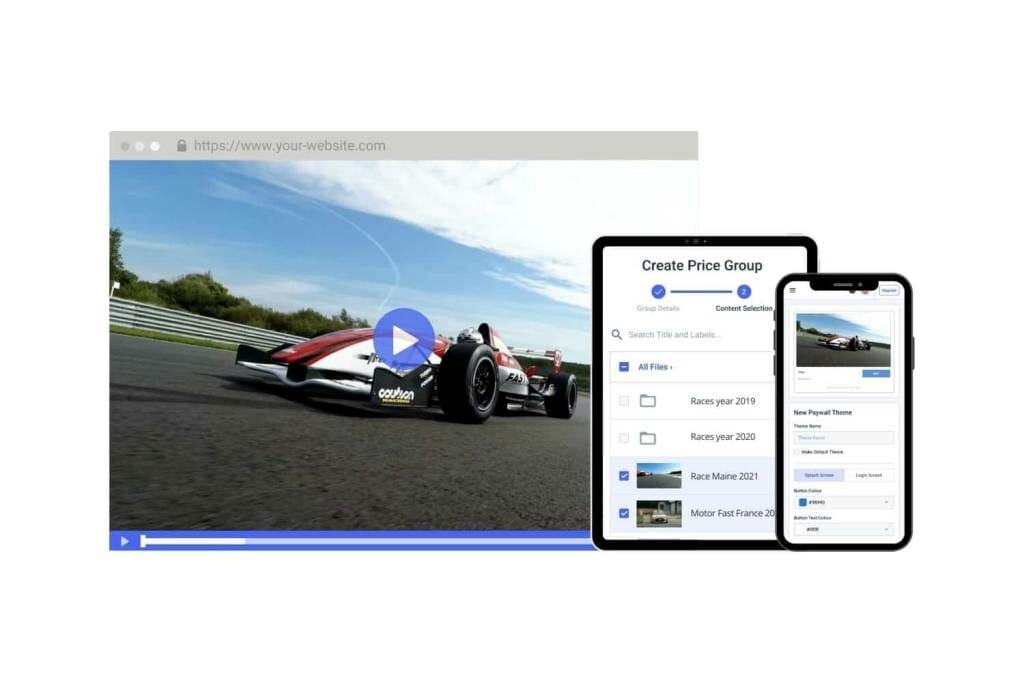 Video monetization refers to making money on video content. This can be done in many different ways that involve viewers paying for access to the content or sponsors paying for access to your viewers.
There are three main types of video monetization methods that can be used in a variety of ways. These include subscriptions (SVOD), advertisements (AVOD), and pay-per-view (TVOD or PPV).
Video monetization requires the support of a dedicated online video platform with support for one or more of the video monetization strategies that we mentioned above. Dacast, for example, supports all three.
To take it a step further, Dacast has a built-in paywall that is known for its security. This paywall also has auto-conversions for many currencies, which is great for broadcasters with international audiences.
Costs Associated with Online Video Streaming
Before we get into methods to make money from streaming, it is important to discuss the costs associated with online video streaming. This will help you keep tabs on your expenses so that you can create a solid video monetization strategy and price your offers appropriately. 
Online video streaming comes with a variety of costs, depending on your needs and the scale of your stream. Here are some of the major costs you can expect.
Cameras and Operators
Cameras are essential for live streaming. When it comes to video equipment, there are a few different routes you can go.
At the cheaper end of the spectrum, you can live stream with a $50 webcam or your cell phone. Unfortunately, going cheap may require broadcasters to sacrifice the video quality.
As a middle ground, you could use a dedicated HD camcorder or 4K DSLR. This could range from a couple hundred to This is about as simple as you should go to achieve good-quality live streams.
Renting a production-quality video camera, a day-long event can easily cost $500 to $2500 or more, depending on various factors. Rentals may come with an operator.
We recommend checking out our dedicated post on choosing the best live streaming camera.
For more complex, long-term operations, you may want to hire a dedicated production team. The cost of this will depend on how many people you need and whether you want to bring them on part-time or full-time.
Switching Hardware or Software
When streaming with multiple sources, you'll need the support of a switcher to keep things seamless. This is applicable for streaming with different camera feeds, microphones, slides, and other media during your event.
You can use either a hardware or software switcher. Software switchers are typically reasonably priced, but hardware switchers can get a bit pricy. They range in price from about $200 to over $1200.
If you are using a software switcher, you'll also need a powerful laptop. This is the preferred option for many beginner broadcasters because it gives them the opportunity to get familiar with the process without making too much of an investment.
It's also possible to rent this equipment and hire an operator. It is similar to the cost of an additional camera operator.
Bandwidth
Depending on how many viewers you expect, your bandwidth needs will vary. For example, 1000 viewers tuning in for one hour to a stream broadcasting at 1,000 kbps will consume something like 500 GB of bandwidth.
Knowing how much bandwidth you'll use requires a good understanding of the technical side of streaming, including video bitrate, latency, H.264 video encoding, single vs. multi-bitrate encoding workflows, and delivery to a variety of client devices.
Luckily, Dacast's streaming platform handles all of this and provides an intelligent bandwidth calculator. With this being taken care of, you can focus on your stream itself.
Dacast offers some of the most competitive pricing in the live streaming business, with a 1.2 TB annual allotment of bandwidth starting at $39 per month and a 24 TB annual allotment of bandwidth for $188 per month. These prices decline if you pay for an annual subscription.
Post Production, Editing, and Technical Support
Additional costs can include post-production and editing to package your video for distribution after the event has taken place, which can easily cost hundreds or thousands of dollars, depending on the length of your recording and the complexity of the edits required.
Complex tasks like animation and compositing will cost more as well.
Online Video Hosting
Online video hosting is another expense to consider. Hosting on Dacast starts at $39/month, but more advanced streaming operations can range up to hundreds of dollars a month.
It is important to point out that Dacast supports both live and on-demand video hosting on every plan. Other professional hosting providers online include live streaming with more expensive plans.
11 Ways to Generate Revenue From Video Streaming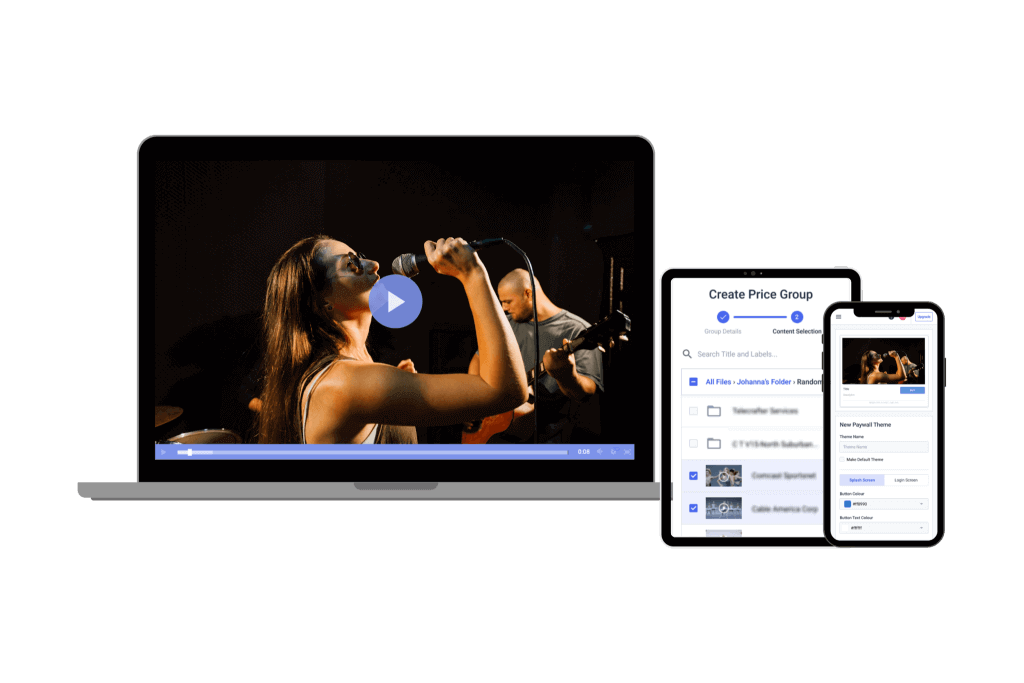 The beauty of online video is that there is so much room for flexibility and creativity. That means that there are many ways to generate revenue from your streams.
Let's take a look at 11 ways to make money from a stream.
1. On-Demand Pay-Per-View
One simple way to generate revenue is to sell access to pre-recorded content via pay-per-view streaming. This can generate significant income, as long as you have a significant audience who is engaged and willing to pay.
Many popular streaming platforms that offer pay-per-view, such as Prime Video or iTunes, allow viewers to either buy or rent videos. You can use either of these models, but typically short-term rentals are available for a couple of dollars less than purchases for unlimited access.
How much you charge will depend on the type of video you have to offer.
2. Insert Advertisements
The traditional way to make money from video streams is by inserting advertisements into the stream. Ads may be inserted before or during your stream. This method had been used in television and radio for years.
Rather than having viewers pay for content, ads allow sponsors to access your viewers. Typically, broadcasters will work with an ad network to be partnered with sponsors that have a similar target audience.
This can be done with your online video platform's ad integration tools. Dacast uses player API while other live streaming providers offer different options. 
3. Live Pay-Per-View Access
Charging viewers a simple pay-per-view hosting fee for accessing your live stream is another simple, straightforward method for bringing in some money. You can think of this fee as a "ticket" or "admission" to your virtual event.
If you're live streaming via Dacast, it's simple to set a price for your live stream and collect payments via a video paywall from viewers right in the player window.
4. Sponsorship from Businesses
Similar to ad insertion, broadcasters can create partnerships with sponsors to promote their brands in a more organic way. This is also very popular in traditional television and radio situations.
Find businesses that are willing to sponsor your event or broadcast through product placement or some other mention of the brand. This is especially effective if your content targets a certain location, industry, or niche.
5. Ongoing Subscriptions for Access to Content
An alternative to one-time pay-per-view access to your content is selling a video-on-demand subscription to ongoing content. Obviously, this option is only effective for those producing and broadcasting content on a regular basis, but it can bring in steady cash flow if your audience is invested.
Typically, subscriptions are monthly, quarterly, or annually. Netflix, HBO Max, and Disney+ all use this method.
6. Event Access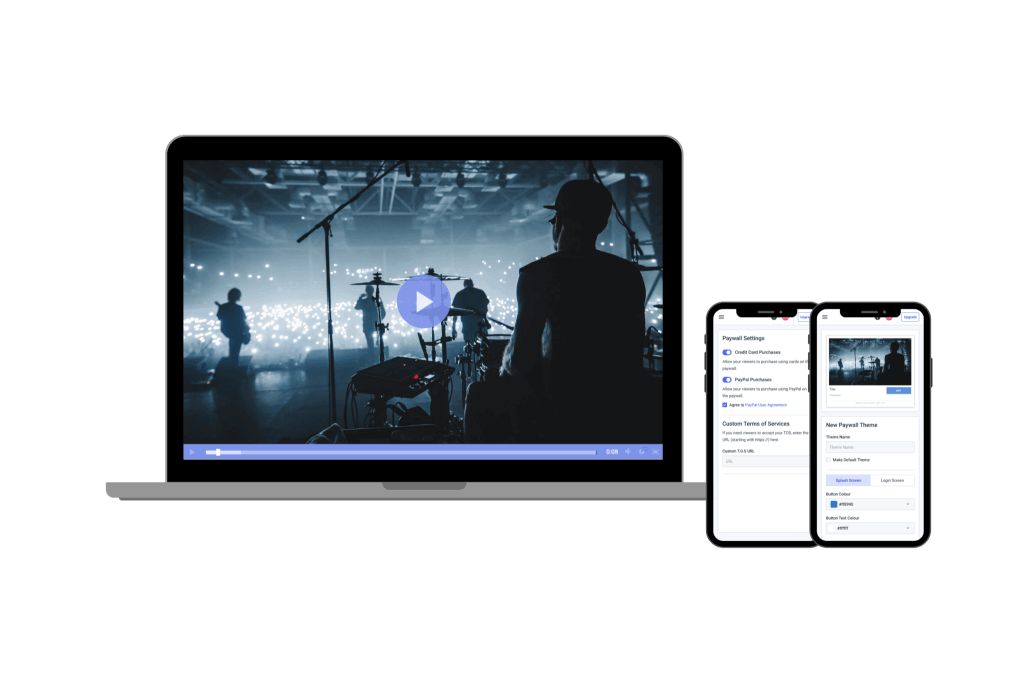 If you are hosting virtual events, you can use a twist on the pay-per-view method we mentioned above. You can charge a flat fee or attendance to the event in real-time. In addition to access to the live streaming event, you can provide a recording of the event for participants to revisit on-demand at a later time.
7. Re-Broadcast the Sessions Live
When you've put a great deal of time, energy, and resources into a single live event, it can be a letdown when the original broadcast doesn't meet all your goals.
One way to leverage your existing content is to re-broadcast it live, not on-demand. Air the stream during a single window of access, as if the event were happening live once again. This can be a good method to generate buzz and drive more sales without having to put on a whole other event.
8. Offer Discounts and Promotions
As usual in sales, promotions and discounts can drive more sales than would otherwise take place. Dacast and most other live streaming providers allow you to generate coupon codes with customized rebates that can be redeemed as often or as rarely as you'd like.
9. Sell Permission to Syndicate Content
Don't settle for your content only being distributed on one channel or website.
A great way to generate further revenue is to negotiate deals with partner businesses and organizations whereby you receive a licensing fee and they receive the right to broadcast your live stream. You can sell rights for simulcasting or on-demand syndication.
10. Sell Recorded Content to Other Broadcasters
An alternative to syndicating live content is selling the on-demand recordings of previously broadcast content to other distributors. Again, this can be an effective revenue generator, as many TV stations, radio stations, and other media distributors are always on the lookout for material to broadcast.
11. Offer Group Pricing to Organizations
Offer group discounts to those who purchase institutional or group subscriptions, video rentals or purchases, or pay-per-view subscriptions to your video content.
Depending on what your audience is, you may be able to reach large institutions (schools, churches, non-profits, businesses, universities, agencies, etc.) in this manner and boost sales.
Final Thoughts
There are many ways to make money from your video streams. However, most of these methods require the support of a comprehensive online video platform with dedicated monetization tools.
Looking for an online video platform for hosting your video content? Why not give Dacast a try? Our platform includes support for all major monetization methods, a secure paywall, group pricing, M3U8 links, and more.
Take advantage of our 14-day risk-free trial to test out our monetization tools for yourself. All you have to do to get started is create a Dacast account today. No credit card is required.
For more tips on live streaming and exclusive offers, be sure to join our LinkedIn group as well.