A strategic video monetization strategy represents a tremendous opportunity for today's broadcasters. Organizations of all sizes are using modern live streaming platforms, video on demand, and OTT technologies to distribute content quickly and effectively while generating income at the same time. 
Yet, with traditional cable and satellite networks pushing their own video marketing and subscription plans, it can feel tough for outsiders to complete. However, using the right video monetization tools and strategies, almost anyone who creates and hosts video content can generate impressive results (even with smaller audiences).  
Independent broadcasters, SMBs, and enterprise organizations alike can build their following and create new income streams using online video platforms. Creating great content for your audience, giving them access whenever (and however) they choose, and making payment processing simple and fast is the recipe for success. 
Here is how you do it. 
TABLE OF CONTENTS
What is video monetization

Common video monetization models

Formats for monetizing video content

OTT streaming

Monetizing video on demand

Video monetization use cases

Choosing a video monetization platform
What Is Video Monetization?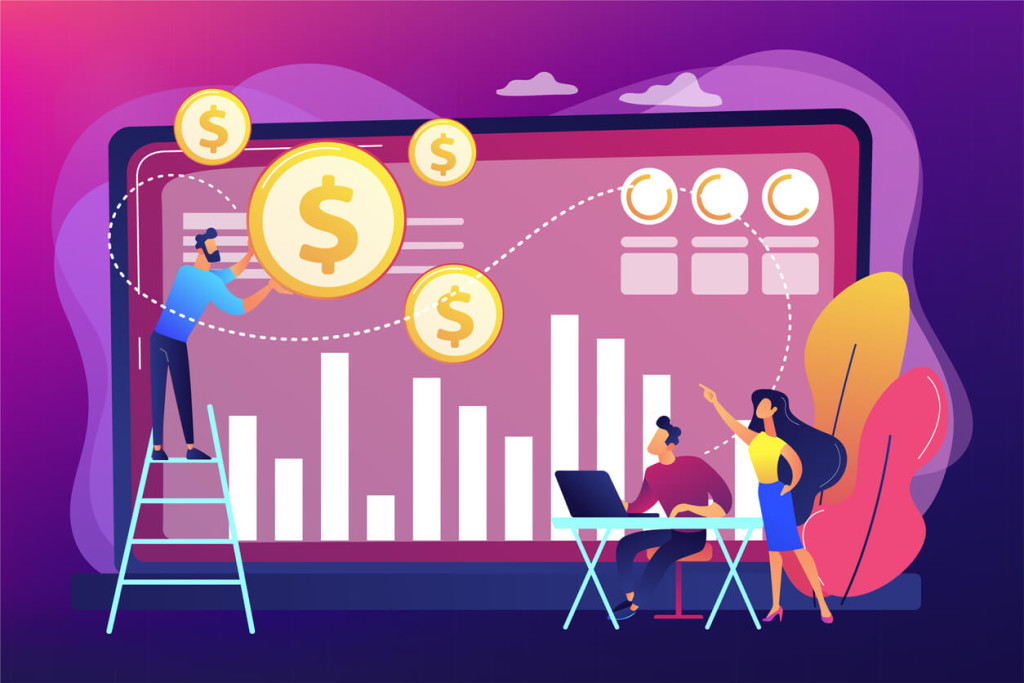 Monetizing video is not so much about earning money for production costs (although that can happen) but rather getting paid for granting access to others. In the case of live video, access can mean your actual content, hosting platform, or existing followers. 
In other words, video monetization involves either subscribers paying you to watch your videos or others sponsoring content to advertise to your audience. 
Even with the wealth of free content available online, audiences will still pay a premium for specialized expertise, entertainment, or information when marketed correctly. If people truly believe your solution can solve their problems (or somehow make their lives better) they will not hesitate to pony up for access.
Although video monetization is normally associated with sites like YouTube, these are mostly consumer-grade platforms not designed for business video hosting. A much better option is to use an enterprise-grade OTT video solution that offers total control over both content distribution and monetization. 
More on that soon, but first, let us talk about ways you can monetize video assets. 
Video Access
Having control over your content means you set the rules regarding pricing and access (not external providers). Just like going to the local movie theater or subscribing to Disney+ or Amazon Prime, viewers pay you for the right to consume your content. 
Using a professional online video platform, organizations can easily set up paywalls or manage subscription services to capture this revenue. 
Audience Access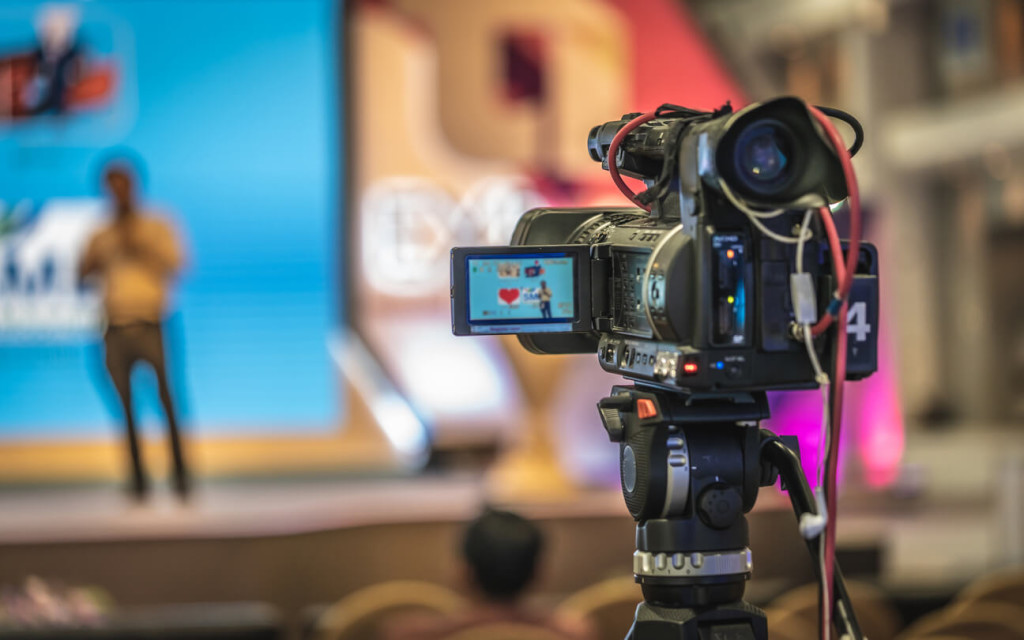 On the opposite end of the spectrum,  brands will pay you directly to access your audience. Especially when you have a large following or create in a specialized niche or market. This type of audience access aligns closely with traditional forms of advertising like those used in radio or television broadcasting.
Except in our case, access would be advertisements run during (or after) your videos. 
Platform Access
Rather than granting permission to a single video or piece of content, sharing your platform gives viewers access to your entire video content library. Usually, by way of recurring monthly or yearly subscriptions. Creating a video on demand portal allows audiences to pick and choose the titles they want and then stream them to compatible devices. 
As you continue growing your audience and content, platform access revenues will follow suit. 
Common Video Monetization Models
Although there are numerous formats by which you can monetize video content, most full under one of three main streaming models – AVOD, SVOD, and TVOD. Each has its own advantages and disadvantages depending on your organization's business life cycle and revenue goals.  
AVOD
Advertising video on demand. This model is one most online audiences are already accustomed to. With advertising video on demand, the majority of a broadcaster's content is free because operations are supported by 3rd party ads used before, during, or after your videos.  
Typically, audience size is the determining factor in how profitable AVOD can be. The more reach you have, the higher fees you can command from advertisers. However, even smaller audiences can still be profitable. A strong niche following (with loyal fans) can fetch top dollar for advertising space. 
SVOD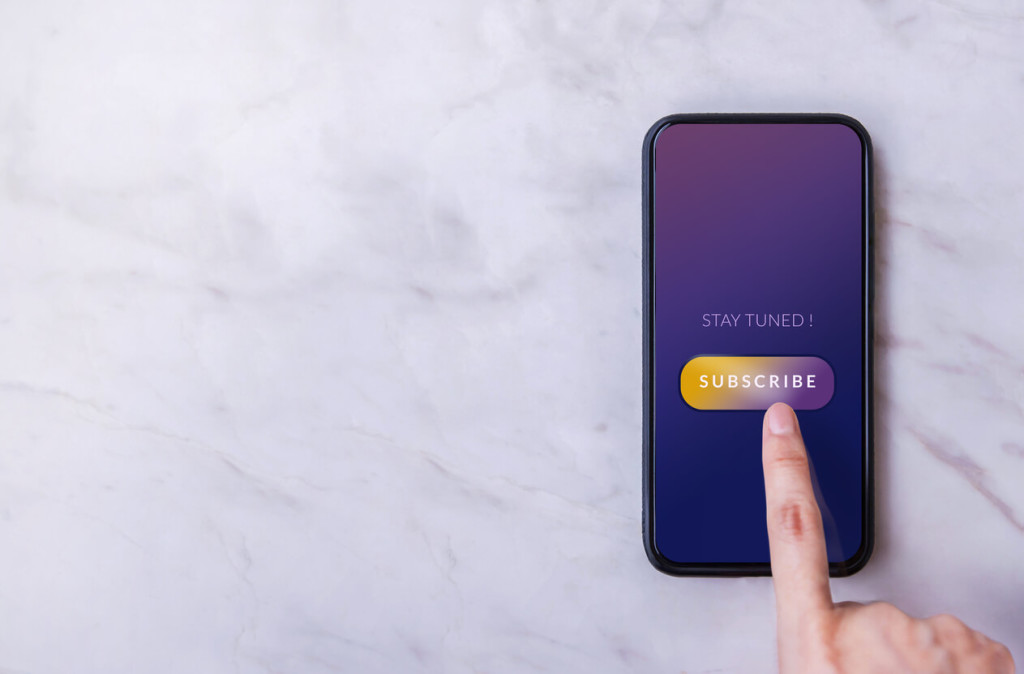 Subscription video on demand, or SVOD, is a commonly used monetization format where users pay a recurring fee (usually monthly or annually) to access content from your video library. Netflix and Hulu are prime examples. Users benefit from 24/7 access to a wide range of content while broadcasters win because of the recurring revenue generated.
Studies show that more than ⅓ of broadcasters use subscriptions as their primary content monetization option. Subscription video on demand is ideal for organizations with existing video libraries, those who release new content on a regular basis, and audiences who are loyal to the brand. 
TVOD
Transactional video on demand. TVOD is about paying for what you watch. Every piece of content accessed or downloaded comes with a price. Transactional video on demand is also the format used for pay-per-view where users gain access to live streaming events as they occur. 
TVOD is a very lucrative monetization model. Having first-run rights to exclusive content means broadcasters can charge a premium for access. However, consistency of revenue is typically less as compared with subscription monetization models. 
Although TVOD/PPV has seen tremendous success with live sports streaming (such as boxing, MMA, Wrestling, etc.) it also works well for concerts, conferences, and special events. Especially seminars or workshops from coveted speakers or business leaders.  
The thing to keep in mind with these monetization models is that it is not an all or nothing proposition. Many brands mix and match these formats depending on the amount of content they have, their audience, and the interest of 3rd party advertisers. 
Formats for Monetizing Video Content
No matter which route you choose for monetizing content, you will need to find the right online video platform to help you accomplish your goals. Modern online video solutions like Dacast make it easy to implement live streams, create VOD libraries, and provide OTT (over-the-top) video distribution. 
The best OVPs are one-stop shops as they provide integrated hosting, distribution, and playback of content in a single package. Top-tier providers also include integrated paywalls to restrict user access and generate revenue from your content. 
The most common formats for video monetization for live streaming include:
1. PPV (pay-per-view)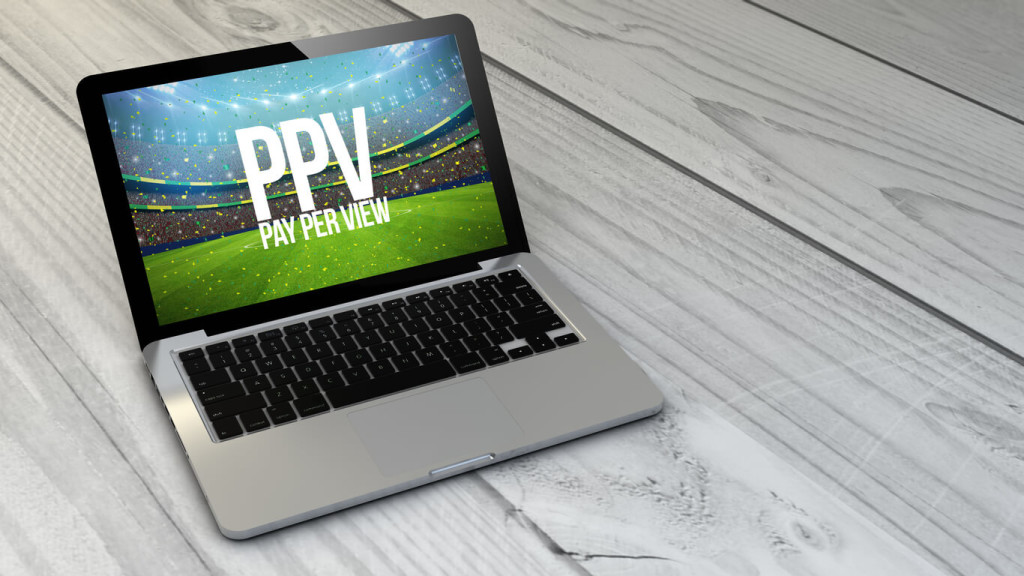 A straightforward method to generate revenue from your video library. Using a paywall for PPV access (or subscription model for recurring events) allows viewers to pay a single fee to view your content for a given period. Once that time is up, they have to pay again or wait until the recording comes out on video. 
Again, live sports, concerts, or performances are prime examples. However, with a little creativity, broadcasters can turn conferences, gatherings, or webinars into pay-per-view streaming events as well. 
2. Subscriptions
Subscriptions require a bit more work upfront but offer the added benefit of recurring revenue. Providers like ESPN+ or HBO Now serve as good examples here. Users pay a set monthly or annual fee to access content from their VOD libraries. 
Subscription models are attractive options as broadcasters are not as dependent on 3rd party advertising revenue. Serving up fewer ads also makes for better overall audience experience. 
However, it is worth noting that any type of paywall option typically reduces the number of traffic websites will see. With so much free content online, some viewers are reluctant to pay for anything. Yet, producing great content (for a dedicated following) helps to overcome this hurdle. 
Subscriptions generally work best for larger audiences (though there are exceptions)
3. Ads and Sponsorships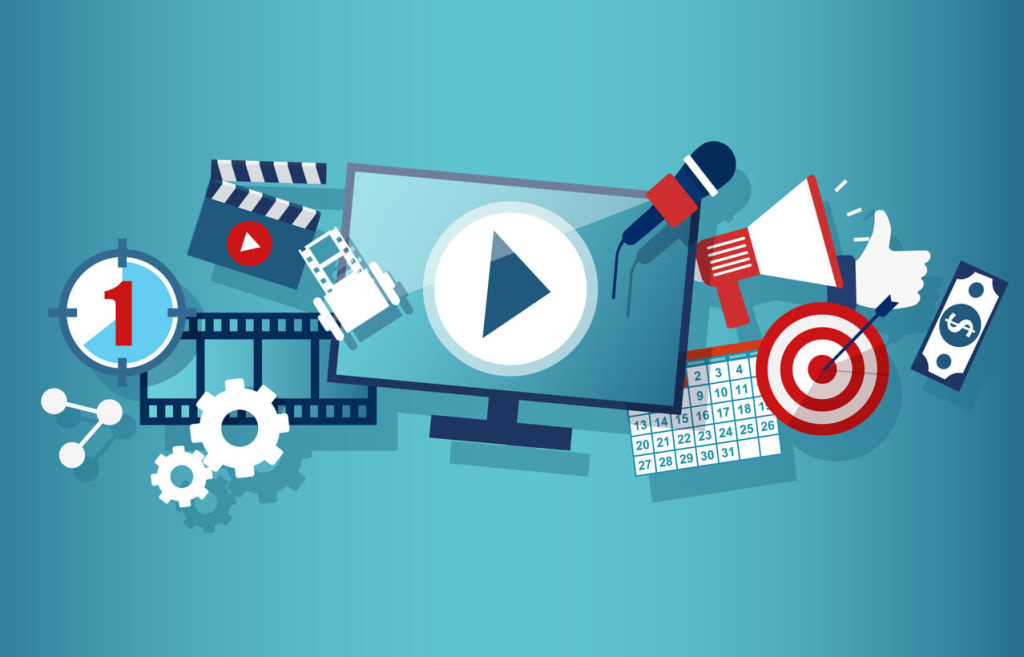 One of the oldest forms of marketing, selling ads work with video in much the same way as radio or television. Brands pay to share their advertising with your audience – usually along with the bottom third of the user's screen or in short clips before videos begin playing. 
The biggest lure of video ads is that viewers get free access to content without having to deal with paywalls. However, broadcasters need to have a sizable (or very specific niche) audience to command high-dollar advertising fees. The ads themselves also alter the viewing experience as they can be distracting and potentially turn some viewers away. 
Sponsorship is very similar to ads, except that brands pay to have direct product placement within the videos or formal credit for bankrolling production. A bit trickier to implement than ads, sponsorships can still prove lucrative given the right situation.
4. Funneling
Besides the previously mentioned formats, you can also use video to drive traffic to other websites or landing pages for revenue generation. After viewers watch your videos, broadcasters include specific calls to action regarding what steps they should take next. Usually, this involves a separate link to click on or follow up video providing additional information. 
Funneling results vary as it is difficult to predict what viewers will do (even with specific CTAs). As with any video marketing strategy, the key is to know/understand your audience in order to maximize results for your funneling efforts. 
5. Crowdfunding/Donations
A new, yet increasingly popular way to make money from live broadcasting is crowdfunding. Common crowdfunding examples include sites like Patreon, Indiegogo, and Kickstarter. In this video monetization model, audiences donate to broadcasting campaigns in return for early access, special privileges, or bonus rewards. Those who donate the first (or largest) amounts often receive the biggest benefits. 
The donation model works well for highly unique content or creating new products or services amongst existing subscribers. Video is also terrific for enhancing existing crowdsourcing campaigns. For example, including video in Kickstarter campaigns has shown to increase success rates by up to 50%. 
OTT Streaming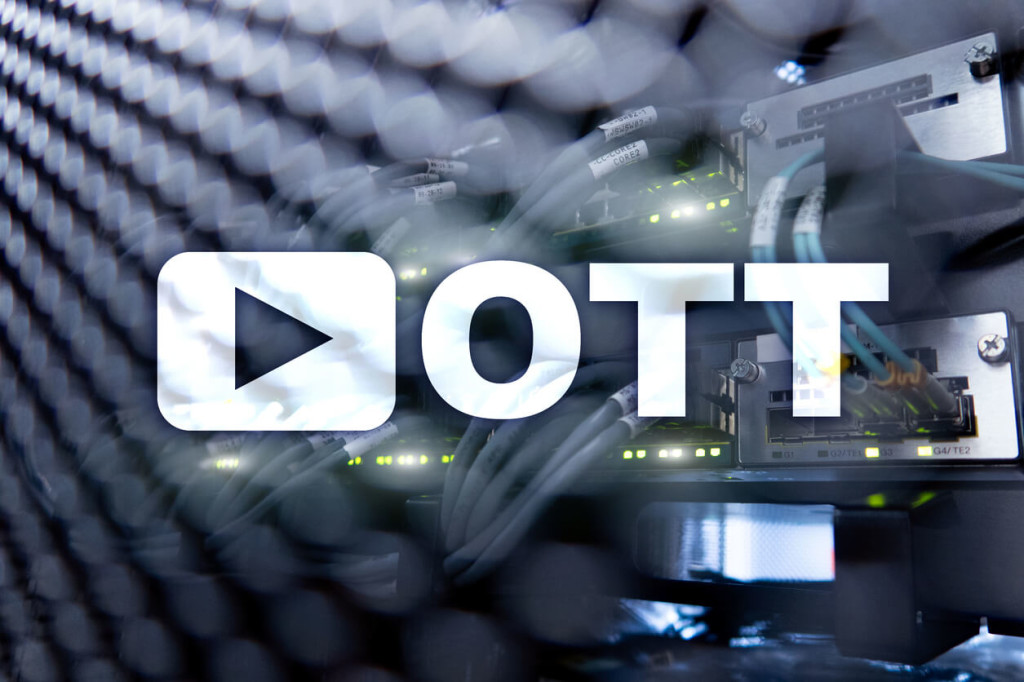 Another exciting development in video monetization is the use of OTT streaming. Over-the-top (OTT) video is a method of content delivery as opposed to a specific format or model. OTT differs from traditional video broadcasting in that content is routed using public internet links (rather than proprietary cable, satellite, or other private networks). 
OTT represents an unprecedented opportunity to market content directly to consumers. 
Over-the-top broadcasting also makes for a better user experience since viewers are not limited to certain networks or proprietary hardware. So long as subscribers have a stable internet connection and a compatible device (tablets, pcs, gaming consoles, smart TVs, etc.), they can stream the exact content they want according to their schedule. 
OTT broadcasting also appeals to consumers because there are fewer upfront costs and fewer long-term commitments (e.g. free trials and no-fee cancellations). Over-the-top broadcasting offers viewers more choices and better pricing for the content they want.  
Over-the-top broadcasting is associated with video on demand but can be used with live streaming also. The key is to choose an online video platform (OVP) that offers streaming, VOD, and OTT broadcasting in one single package. Add comprehensive monetization options, and you have everything you need to build your video empire. 
Solution providers like Dacast support all common OTT video monetization models described earlier – AVOD, SVOD, and TVOD. 
Beyond just distribution options, top video solutions also include value-added features like integrated paywalls, secure video delivery (using HTTPs for content delivery as well as transactions), server-side ad insertion,  and native presell and replay options. 
OTT broadcasting helps organizations build predictable revenue streams, create flexibility with pricing and promotions, and employ subscription models that nurture relationships with consumers. 
Monetizing Video on Demand (VOD)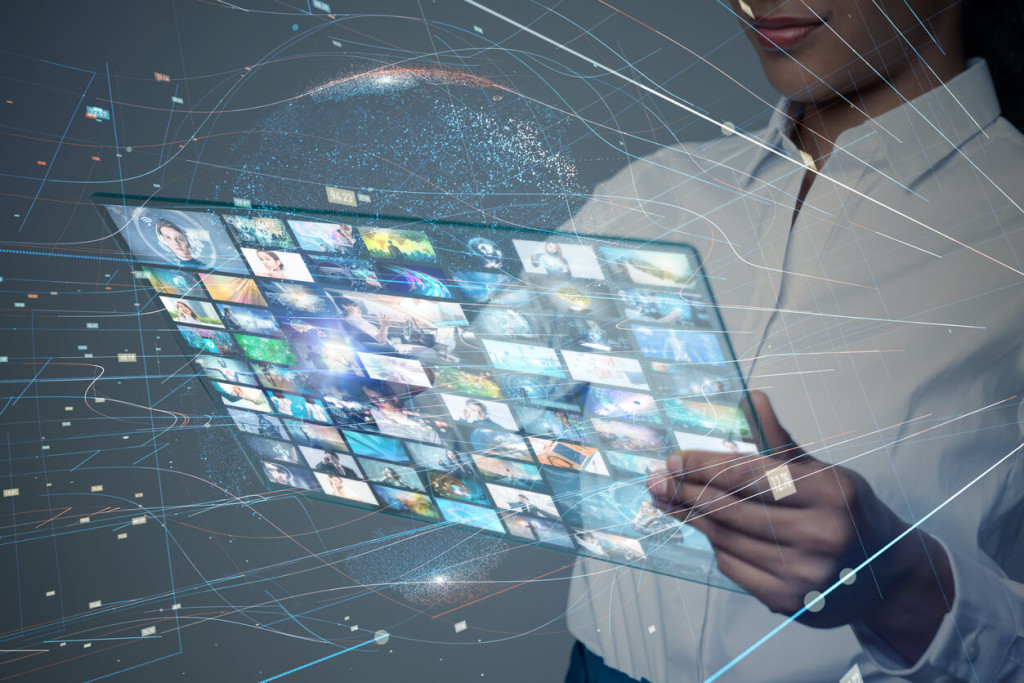 A common question we hear at Dacast is, "Can I monetize video on demand?" The answer is a resounding YES! Video on demand providers like Netflix and Hulu have proven this concept with a combined audience base now approaching 100 million subscribers. 
Despite the proliferation of free content on the web, premium VOD services continue to grow and offer a fantastic opportunity to generate revenue from existing content. 
Once again, the most common way to monetize video on demand is via subscription services (or SVOD). Within this popular format, broadcasters have a number of options to scale their audiences and create new revenue streams. 
Free Trials
VOD providers often use a limited time offer (≤30 days) for audiences to evaluate their services and see what they think. The beauty is once the billing cycle begins, a large portion of these free users will elect to continue on with the same services. 
Video hosting aside, free trials are a common pricing model that works well to attract new customers in almost any vertical. Brands who implement this strategy often report better conversions as opposed to those who do not.  
Freemium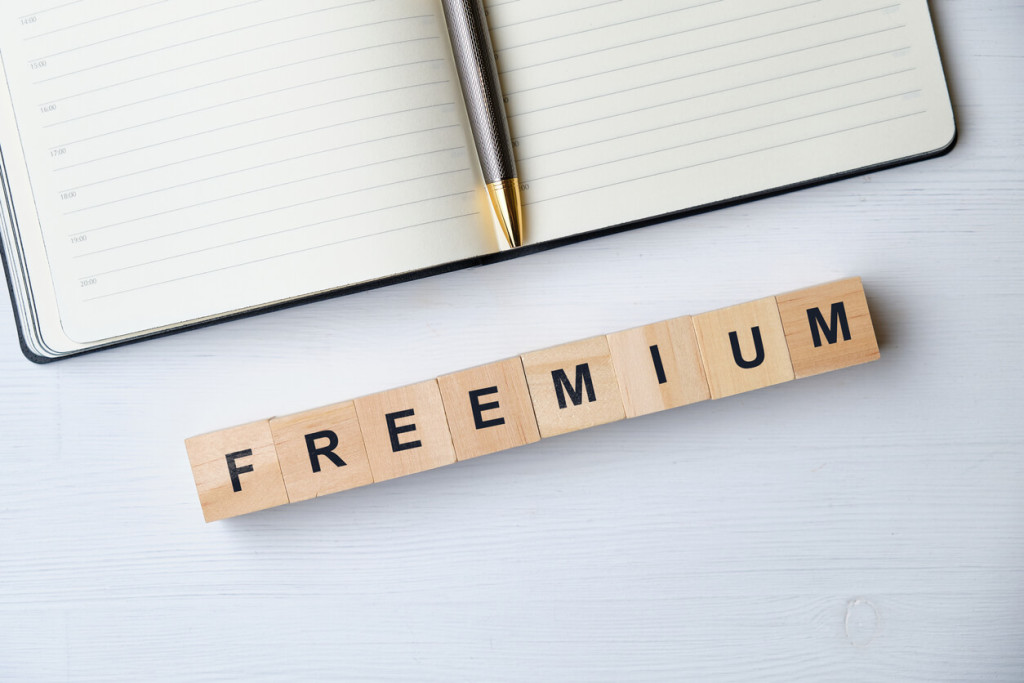 Another pricing model that works for video monetization (but usually not as well as free trials). Viewers get free, albeit limited access to your video library for as long as they want. However, premium content remains hidden behind paywalls with paid user accounts required for access. 
The freemium model works well to build a following. However, it requires constant marketing to entice free users to convert to paid accounts.
Tiered Pricing
Last but not least is the tiered pricing method used by some online providers. In this approach, services vary based on the cost of the users' monthly plan. For example, the lowest tier may be able to stream to a single device in standard definition while higher-priced plans afford multiple screens streaming in HD quality. 
Tiered pricing is a flexible monetization option that allows broadcasters to creatively mix and match their offerings any way they choose. However, this model works best for large audiences and may not be ideal for broadcasters just starting out. 
Video Monetization Use Cases
Working with a professional online video platform makes it easy to monetize a wide range of events and continue growing your audience. Whether you want to do live streaming, video on demand, or both solution partners like Dacast give broadcasters the tools and ready-made platform needed to generate results. 
Live Streaming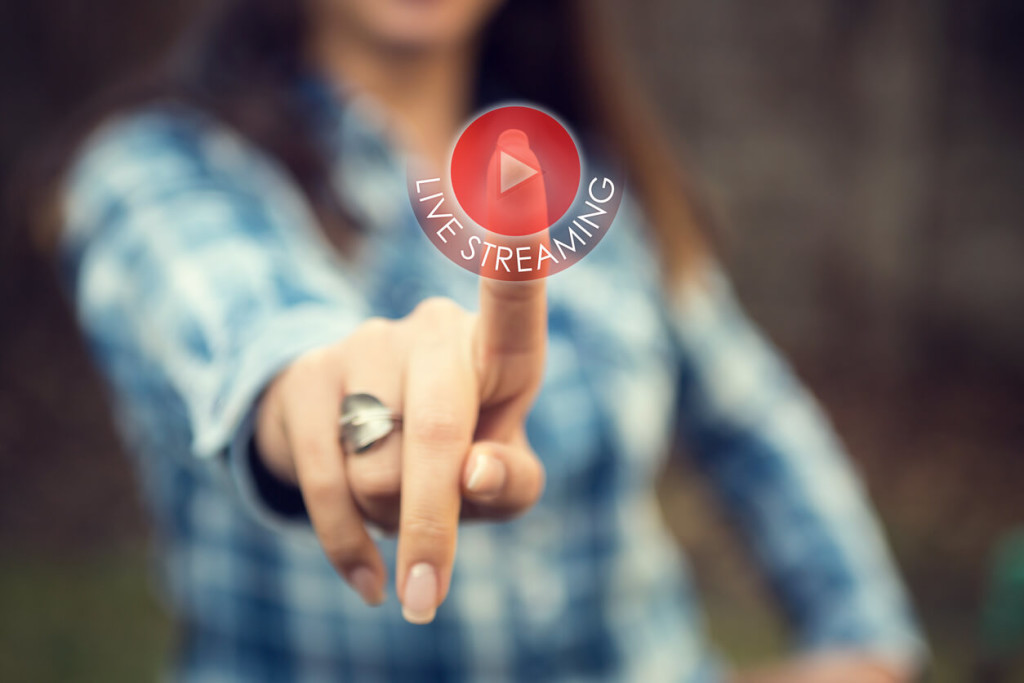 One of the most common misconceptions about live streaming is that it only applies to concerts or sporting events. While it is true these outlets are prime candidates to stream live video, they are certainly not the only ones. Most any organization (with an online presence) can benefit from incorporating live streaming into their website.
Take fitness and exercise as one example. Having large in-person classes are great, but imagine the possibilities of streaming your event live and reaching hundreds if not thousands of additional participants. Thereby generating additional revenue – and potential long-term clients – for roughly the same amount of effort. 
CrossFit, Zumba, yoga, or spin classes are just a handful of fitness specialties that can benefit from live streaming. Even better, once these classes are over, they can be moved to your VOD library and continue to pay dividends as time goes on. 
The same holds true for other verticals such as media companies and agencies, thought leaders/influencers, and even political campaigns. All of which can benefit financially from live streaming events, releasing new content, or holding fundraisers to advance their cause. 
Video On Demand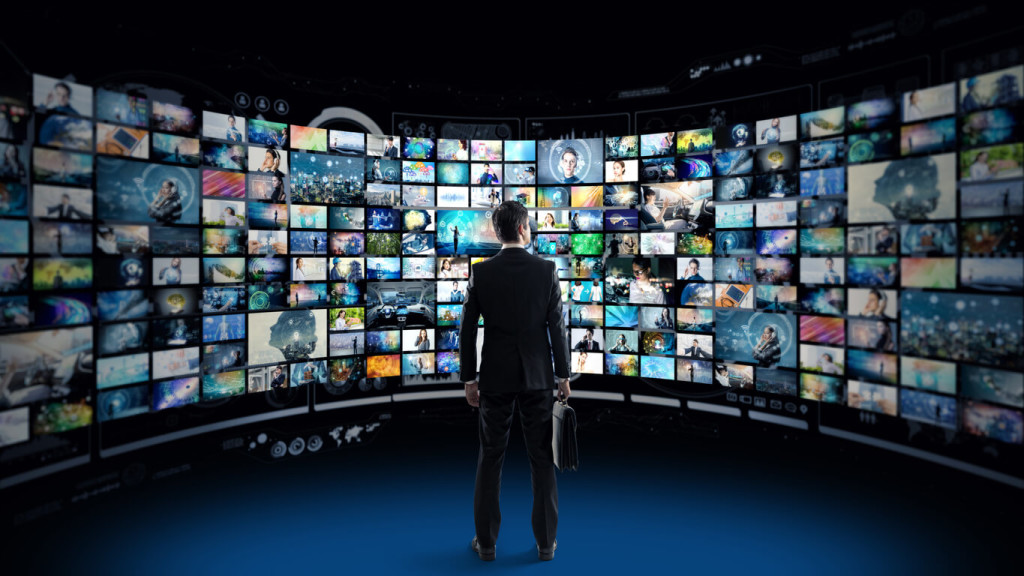 Even if you are not quite ready to stream live, taking advantage of video on demand is still a smart option. Utilizing VOD allows broadcasters to record, edit, and fine-tune their message before releasing it to the public. 
Education and e-learning are two of many ideal formats for video on demand. 
Organizations can create and share their content as single classes, a series of events, or entire courses for viewers to follow along with. Using a professional-grade online video platform allows for reliable remote learning (at scale) with built-in monetization tools already included. 
With hosting solutions from Dacast, VOD content stays safe and secure while providing valuable analytics for measuring reach and learner engagement.
Choosing A Video Monetization Platform
Once you decide to start monetizing content, the next step is selecting an online video provider to work with. While there are dozens of options to choose from, few offer the end-to-end solutions that Dacast provides. Especially with such competitive pricing and generous bandwidth options.
No wonder Dacast was awarded the best SMB video platform of 2019 and has been a finalist in multiple streaming categories for six years in a row.
Integrated Paywall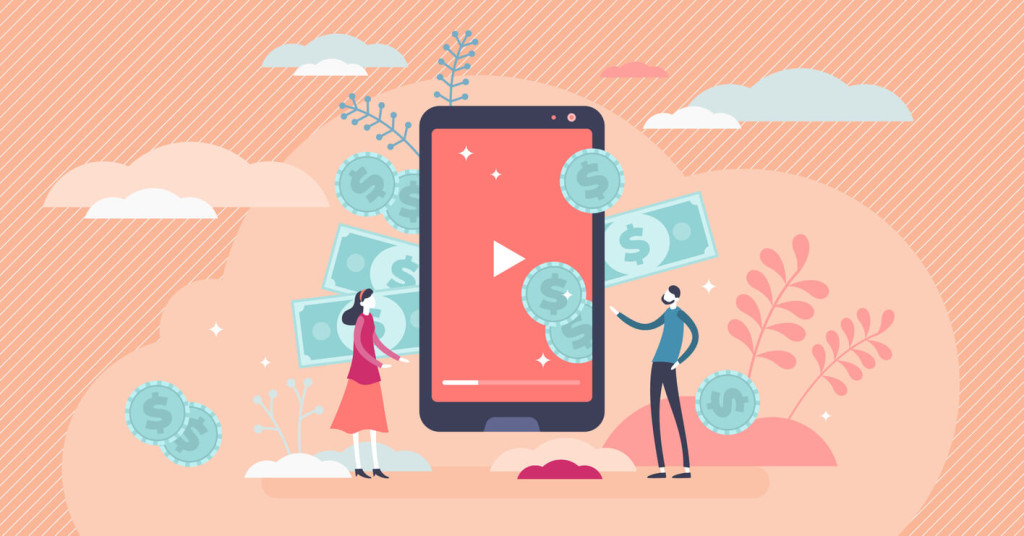 While other video platforms require 3rd party add-ons, Dacast's secure, white-label paywall solution is integrated directly into our platform. With support for more than 135 different currencies in 10 different languages, configuring group pricing and collecting payments is a breeze. 
We also support both credit cards and PayPal so users have multiple payment options. 
Powerful Subscription Management System
Controlled via our dashboard or video API, the Dacast platform allows broadcasters to effortlessly add subscribers to their channels. Subscriptions can be configured for weekly, monthly, quarterly, or biannual payments and easily downloaded (in CSV format) to track user and revenue analytics.
Live Event Support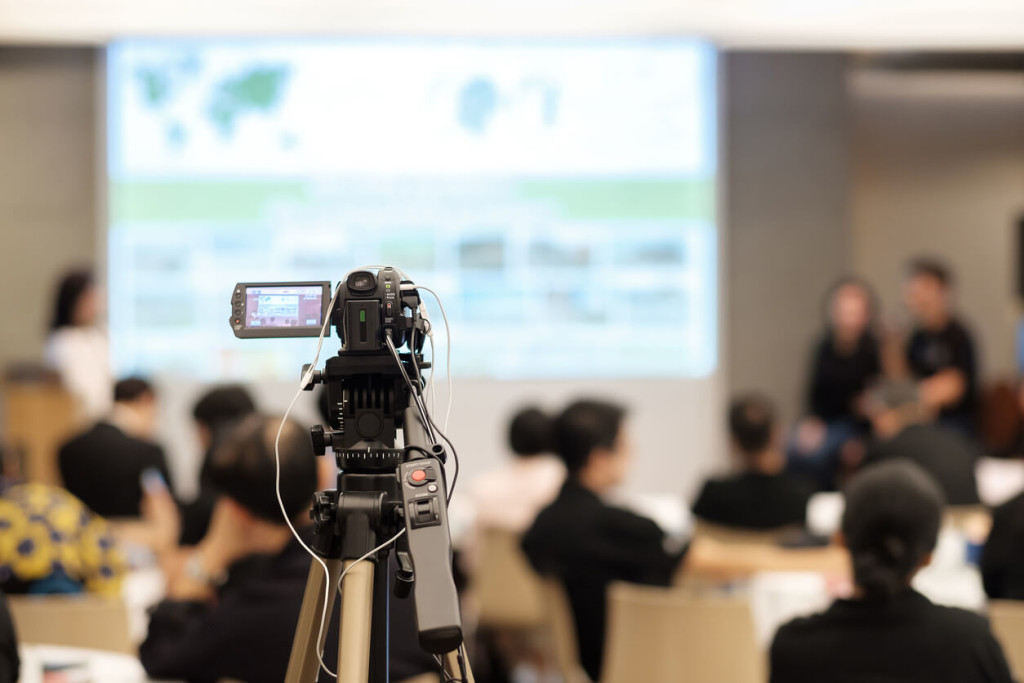 First time hosting a live streaming event? Need extra assistance for a large event? Dacast has you covered with our professional services program. We can maximize return on your project by managing the event or helping to configure your own high traffic, secure video website. 
Our experts can also assist with software development (using our API integrations) and creating white-label video player designs to match your existing brand and offerings. 
Top-tier Performance and Reliability
Dacast partners with the rock-solid top-tier CDN networks for content distribution. One of those is Akamai. With over 216,000 media servers in 120 countries around the world, 90% of global internet users are within a single hop of an Akamai network. This massive scale offers unparalleled performance and the bandwidth to deliver consistent quality and secure streaming experiences around the clock.  
Coupled with Dacast's 24/7 service and support, you can rest assured knowing your content is safe and remains available anytime your audience needs it.  
No other video hosting platform offers this much value at such a reasonable cost. 
Wrapping Up
When it comes to video monetization, there is no one size fits all solution. Video advertising may feel right to some, while pay-per-view or subscription models work best for others. Successful broadcasters maintain a deep understanding of their audience and monetize content in ways that benefit both them and their subscribers. 
Using an OTT video platform like Dacast allows you to distribute content globally via live streams or video on demand and makes monetizing videos simple. With built-in paywall and subscription management tools, we take the guesswork out of getting started. 
Whether you are interested in pursuing AVOD, SVOD, or TVOD revenue streams, Dacast can help. We offer a FREE, 30-day trial (no credit card required) with full access to our comprehensive streaming and monetization solutions. There are no long-term contracts to sign and you maintain control over your entire content library. 
Video streaming is where it is at. Sign up now and give your audience what they want. 
For more tips on live streaming and exclusive offers, join our LinkedIn group as well.