The American political world is in full swing for the 2016 election season. The candidates are lined up, the debates have been coming hard and fast, and the primaries are well underway. Election season is the biggest political event in the nation, and it stretches on for months, full of interviews, press releases, and campaign events. Let's discuss why live streaming politics is a game changer.
This year, for the first time, almost all of that activity is being live streamed.
Due to the increasing saturation of high-speed mobile networks and smartphones, as well as to increases in home broadband access, live streaming has gone mainstream. Superbowl 50 was the most live-streamed event in history, with nearly 4 million unique viewers tuning in online. But the election may put some of those numbers to shame.
Live streaming politics allows politicians and journalists to broadcast live results, speeches, and commentary without having to have a TV network backing them up. It's leveling the playing field and allowing for more people and organizations to have direct access to the viewing public — without the gatekeepers of the mainstream media playing any role.
Politics is Moving to Real Time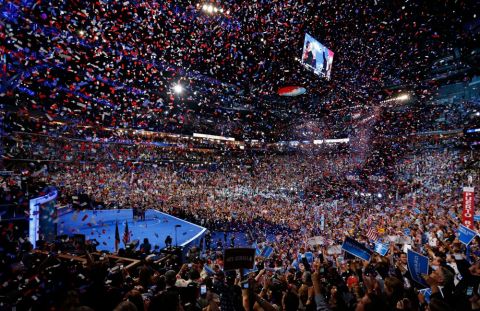 It used to be the case that the only way to get live political news was to watch C-SPAN. But these days, live streaming politics (along with social networks like Twitter) is the vehicle of choice for instant information transfer. YouTube has even presided over live streamed presidential debates in partnership with major networks like CNN.
Politicians themselves are also increasingly embracing these tools in the hopes of reaching a younger generation of voters — the millennials. For example, the Clinton campaign broadcast her first major rally via Periscope. Jeb Bush (prior to exiting the race for the Republican nomination) live streamed his speech in Atlanta — and this before he had officially announced.
This technology has been being used for some time now. Live streaming has been common since at least 2007, and the 2008 presidential election included some live streaming. Matt Browner Hamlin wrote an article last March about his very effective use of live streaming politics(and especially chat features for Q&A) when he worked with the Chris Dodd campaign.
Increasingly, live streaming politics is promoting a more engaged electorate and press. With live video, campaign statements, promises, and attacks can be corroborated or debunked in real-time. Gaffes and mistakes can be immortalized via online video (which is scary if you are a politician — especially if you're not the best public speaker — but which does help promote an open and fair dialogue).
Some people are even saying that, if 2008 was the "Facebook election," then 2016 may be remembered as the "live streaming election."
Live Streaming Options
Modern live streaming is changing politics; there is no doubt about it. Some politicians, like Jeb Bush, are embracing a new generation of free live streaming apps like Meerkat and Periscope. These live streaming services are also becoming popular with "trackers," people hired to follow opposing campaigners to keep tabs on their strategy and any potential missteps.
These tools, which are still new and in their early stages, allow anyone with a smartphone and a data connection to live stream.
Of course, the downsides of free apps like this are numerous. First, your live stream won't be saved, so unless someone is watching in real-time (or within 24 hours after the stream, in the case of Periscope), they're out of luck. Another major downside is branding: these streams will prominently display their corporate logo, which can distract from a serious political message.
DaCast for Politics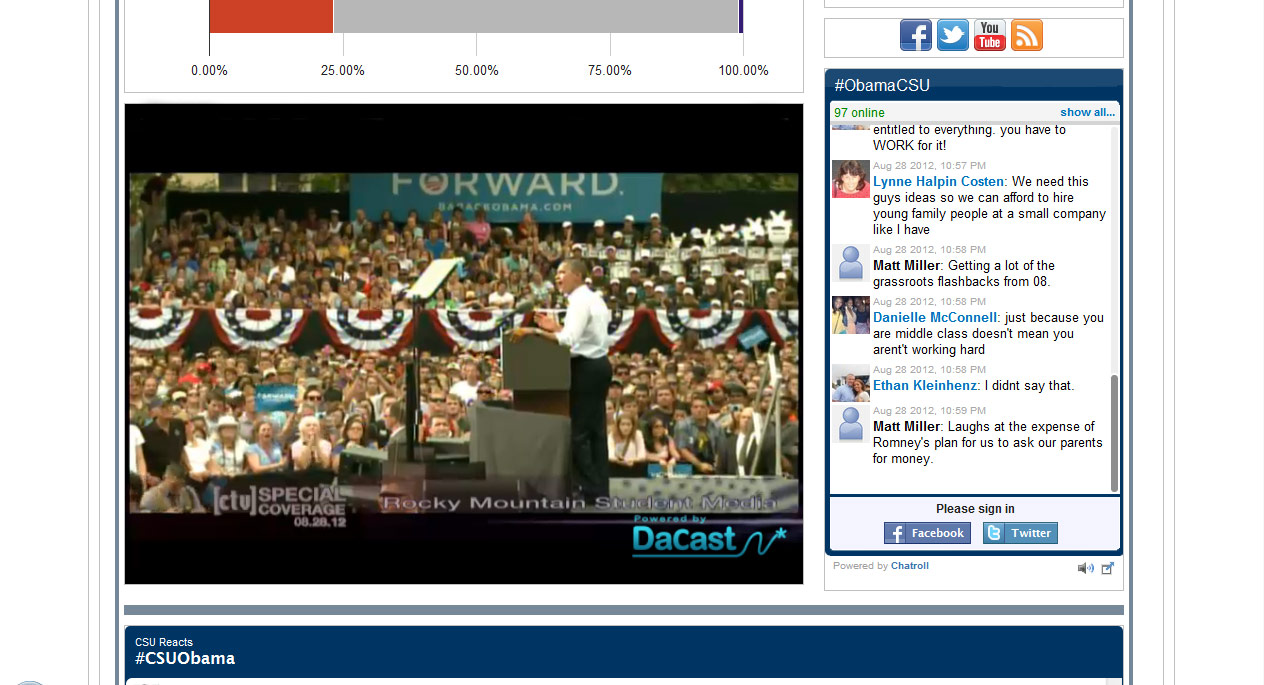 Here at DaCast, we offer a plug-and-play live stream video hosting solution that is ideal for politics. Our system is "white label" by default, which means no distracting logos or corporate branding to distract from the message at hand.
DaCast is ideal for rapid deployments of live streaming politics, such as when a campaign stop needs to be live streamed on the spur of the moment. With DaCast, a reliable internet connection, and a decent video camera, you should be able to get a live stream up and running in less than 30 minutes — and that's starting from scratch.
This makes it an ideal platform for both political campaigns and those who cover them.
Our platform is built on a robust CDN, or content delivery network, which is a global network of servers that can encode and deliver live video to viewers anywhere on the planet with maximum speed and minimum fuss.
Our system can handle live streaming 1080p full High Definition content for those with fast internet connections, but will also deliver lower bit-rates to those with slower connections to minimize the amount of buffering.
Getting Started with Live Streaming Politics
While apps like previously-mentioned Meerkat and Periscope make live streaming as easy as point-and-shoot, they don't deliver very good quality. A better live stream requires better technology, including a robust video content host like DaCast.
To live stream, you also need a fast internet connection, with upload speeds reaching 2-5 Mbps (at a minimum). More speed is required for higher-quality streams.
Two more elements are required to get started with live streaming politics. The first is a camera. Anything will do, but something that can output video in real-time to a computer is ideal. Check out B&H Photo Video for recommendations for cameras for live streaming; their experts can help you find what you need.
The final piece of the puzzle is either a computer with live streaming software (there are some free, open source options, like OBS), or a hardware encoder (which is basically a type of computer dedicated entirely to live streaming).
Either of these options will have to be configured to convert your video feed into a format suitable for live streaming and upload it in real-time to your video host. DaCast makes this process easy with downloadable XML files that auto-configure most encoders to talk to our servers.
Once all these elements are in play, you'll be ready to begin live streaming politics in high and in real time. If you have any more questions about the DaCast system or how to get started, don't hesitate to contact us. And good luck in November!