It used to be the case that the only way to get live political news was to watch C-SPAN. But these days, live streaming politics (along with social networks like Twitter) is the vehicle of choice for political communication. For example, the US saw a 217% spike in live news viewership with the midterm election.
Politicians and parties are following these trends. In response, they are embracing online video in the hopes of reaching a younger generation of voters. Presidential debates, local government meetings, and legislative proposals can all now be watched via live video streaming. And local governments are finding that live video is a cost effective way to meet open meeting requirements and increase civic engagement.
This blog will examine what sort of tools politicians, parties, and governments can use to live stream and reach a larger audience.
Politics is Going Live
Today, politics is playing out online. Between Twitter, live streaming, and 24/7 news coverage, the internet is the place we go for politics.
Eighty-two percent of viewers say they prefer seeing a live stream rather than social media posts. And 80 percent of people in another poll would rather watch live video than read a blog. For politicians and political parties, that's some simple logic. The people have spoken.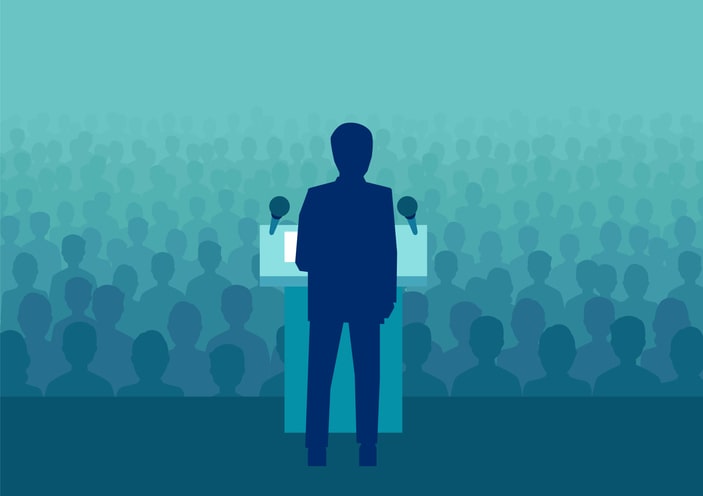 Live streaming politics is promoting a more engaged electorate and press. With live video, campaign statements, promises, and attacks can be corroborated or debunked in real-time. Gaffes and mistakes can be immortalized via online video (which is scary if you're a politician. but which does help promote an open and fair dialogue). Interviews, speeches, press releases, commentary, and campaign events can be be broadcast live to massive audience, instantly.
How to Live Stream Political Rallies, Speeches, and Meetings
So  how can you begin live streaming politics? You could go to a platform like YouTube or Facebook Live. These tools, which are still new and in their early stages, allow anyone with a smartphone and a data connection to live stream.
However, you should be aware of the downsides. First, your live stream won't be saved, so unless someone is watching in real-time (or within 24 hours after the stream, in the case of Periscope), they're out of luck. Another major downside is branding: these streams will prominently display their corporate logo, which can distract from a serious political message. Streams are limited in duration, there is no security features, and no support for white label embedding on your website.
The best alternative is to use a professional online video platform designed for demanding scenarios and exacting requirements. In fact, these platforms may allow you to stream to multiple platforms simultaneously, so you can reach social platforms but also have a a professional white-label stream on your website.
Let's jump into some more of the benefits and features of these platforms now.
9 Critical Features for Live Streaming Politics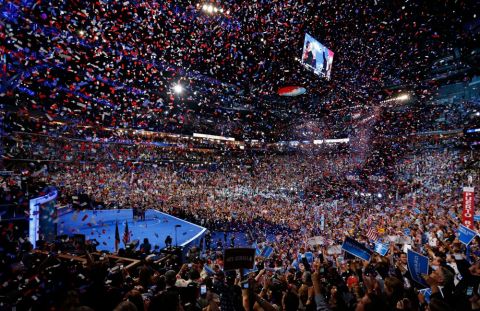 So what exactly defines a professional online video platform? There are a wide variety of video streaming solutions on the market. They all offer different features and different pricing. Many focus on a specific segment of the industry, like video marketing.
Live streaming politics requires something different. Here are some of the key features that are necessary for politicians, parties, and governments:
Dacast for Live Streaming Politics
Here at Dacast, we offer a plug-and-play live stream video hosting solution that is ideal for politics. Our system is "white label" by default, which means no distracting logos or corporate branding to distract from the message at hand.
Dacast is ideal for rapid deployments of live streaming politics, such as when a campaign stop needs to be live streamed on the spur of the moment. With Dacast, a reliable internet connection, and a decent video camera, you should be able to get a live stream up and running in minutes.
This makes it an ideal live streaming platform for both political campaigns and those who cover them. Our platform is built on a robust CDN, Akamai, which is a global network of servers that can encode and deliver live video to viewers anywhere on the planet with maximum speed and minimum fuss.
While free streaming apps make live streaming easy, they don't deliver very good quality. A better live stream requires better technology, including a robust video content host like Dacast. Our system can handle live streaming 1080p or even 4K content for those with fast internet connections, but will also deliver lower bit-rates to those with slower connections to minimize the amount of buffering.
Plus, Dacast includes a range of other bonus features. For example, we offer professional services to help you build a custom website for live streaming, integrate live streaming with your existing services, build mobile apps, and more. We also provide 24/7 customer support that isn't outsourced. Every call is answered by one of our team members.
Conclusion
Live streaming is an important tool in modern politics. And luckily, new tools make streaming easier and more powerful than ever before.
Ready to get started? You don't have to take our word that Dacast is feature-rich video platform with pricing plans that can fit your budget! Instead, you can sign up for our free trial to access free live streaming and all our great features for 30 days—no credit card required).
For regular tips on live streaming and exclusive offers, we also invite you to join our LinkedIn group. As always, we love to hear from our readers! If you've experienced other issues and challenges not covered in this article, let us know in the comment section below.