Free trial accounts can only create one channel at a time, and there is also a limited number of playbacks allowed per day. Trial accounts are active for 14 days or until the 10 GB of bandwidth is all used up (whichever comes first.) 
Note: If you need to test further, you may request an extension for 7 more days via your Dacast account. 72 hours before the end of your initial trial, the extend button should appear. Please note however that 5 days after your initial trial has ended, the extend button will disappear.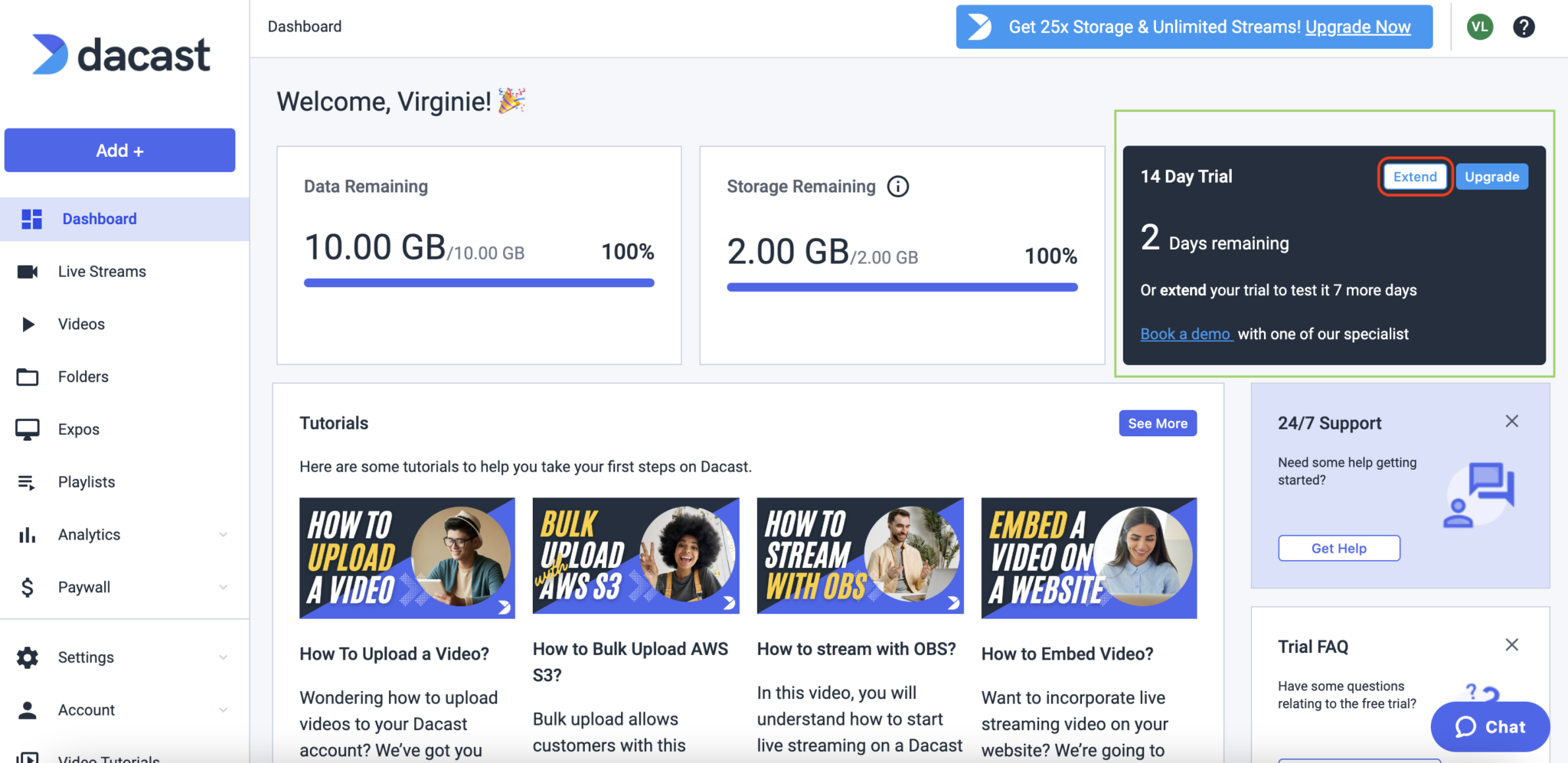 Once the days or bandwidth run out, users have the option to upgrade to a paid account to make their accounts permanent.
Dacast free trial users cannot access more than 10 GB of bandwidth and 2 GB of available storage. This is far below the bandwidth available through any of our paid plans.
Additionally, free trial users do not have the ability to use FTP to upload video files (files over 2 GB in size), a feature that is available to all paying plans.
Free trial users cannot use the paywall to monetize their live stream. However, the paywall can be activated for testing of the monetization features only. If funds are collected they will be refunded to the original payment method. 
Although many other live streaming solutions do not allow white-labeling or ad-free streaming in their free trials, Dacast allows both of these features.
If you're interested in trying Dacast for free, please contact us us today.
Not yet a Dacast user, and interested in trying Dacast risk-free for 14 days? Sign up today to get started.
_______
Additional Resources: