To remove the limitations of a trial account, which include channel restrictions and viewer cap, you must upgrade from the Dacast free trial to a normal account. 
To do this, you must buy additional bandwidth for your account or sign up for any of our plans.
Not sure which plan to invest in? Check out our bandwidth calculator to get a better idea of what plan would work best for your business.
How Long is the Dacast Free Trial?
The Dacast free trial account lasts 14 days or until you have used up all of your allotted bandwidth. However, If you need to test further, you may request an extension for 7 more days via your Dacast account. 72 hours before the end of your initial trial, the extend button should appear. Please note however that 5 days after your initial trial has ended, the extend button should disappear.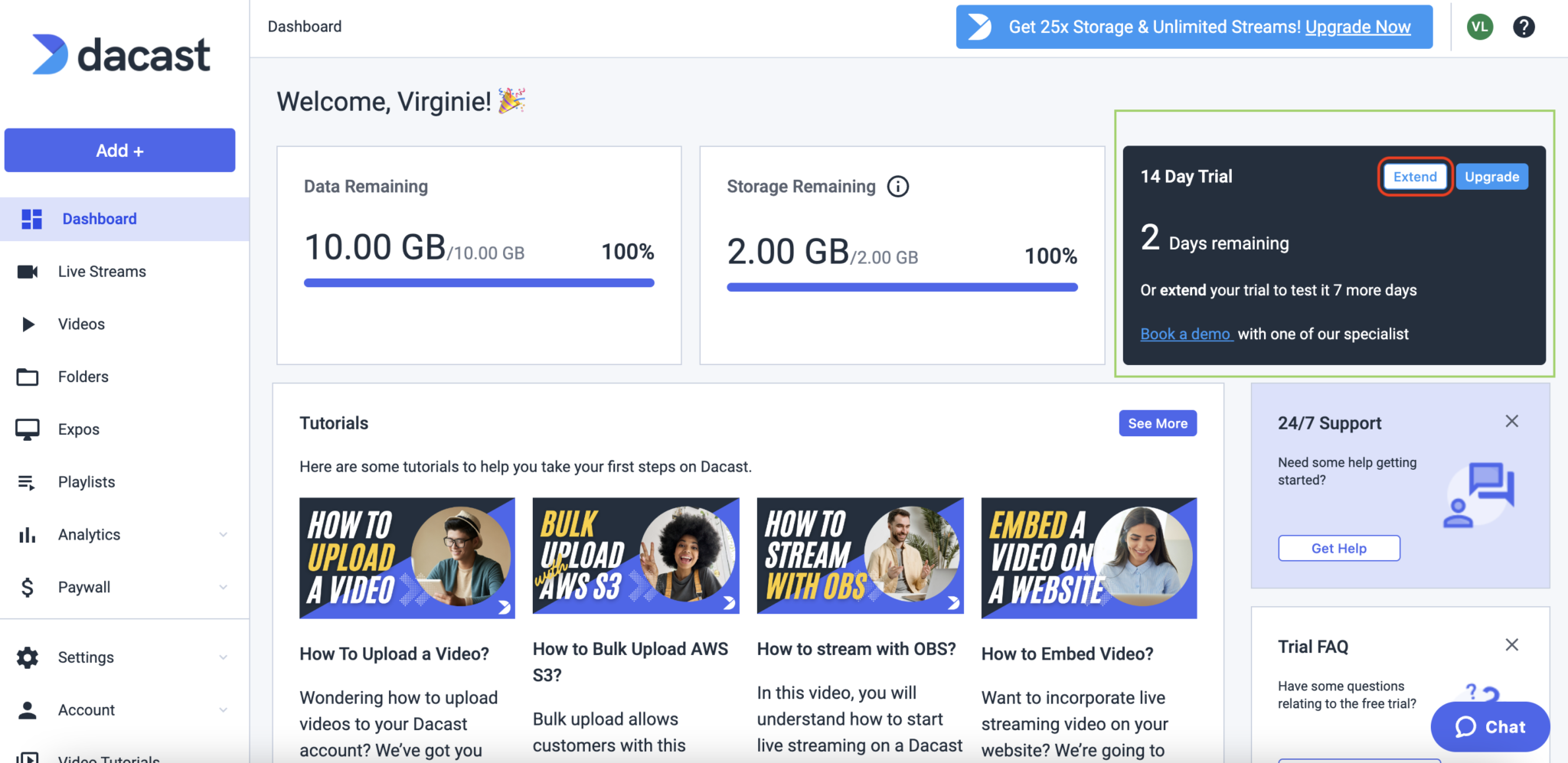 After which at the end of the extended trial you must upgrade to a paid account in order to continue streaming.
Not yet a Dacast user, and interested in trying Dacast risk-free for 14 days? Sign up today to get started.
Additional Resources