How to Choose an OTT Platform for Enterprise Video Content Management
Thanks to the internet, the modern media industry is exploding. People are watching more videos than ever before. Traditional broadcast TV is declining. And Smartphones, connected TV, and browser-based viewing are booming.
To serve this need, businesses are increasingly investing in online video. And to deliver that video, OTT businesses need rock-solid enterprise video content management solutions. For example, businesses like hardware stores are increasingly posting how-to videos on their website to drive traffic and sales.
This post will look at the key features of professional video solutions. Plus, we'll provide some recommendations for specific online video platforms. Let's jump right in.
Table of Contents
The Growing OTT Video Market
Professional Video Hosting Platform Features

Enterprise Video Content Management
Dependable Security Measures
Robust Video Monetization
API Integration

The Best OTT Video Platforms
Conclusion
The Growing OTT Video Market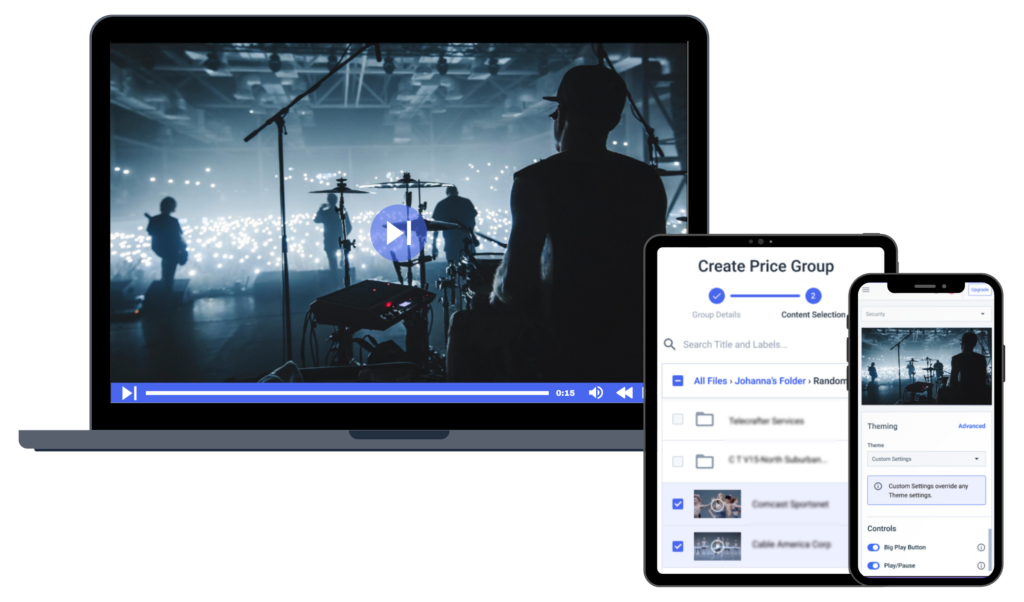 By 2024, it's predicted that 310 million households will subscribe to at least one OTT service. In many countries, the annual growth rate for the OTT market is more than 30 percent.
This explosive growth is eroding the definitions of mass media. Some industry leaders are advocating that we stop differentiating between OTT and broadcast TV entirely. In the near future, all TV will be OTT.
This isn't just true in the OTT industry, however. Online video is expanding across all industries. In a business setting, the most common uses of live streaming video are internal meetings, conference keynotes, and internal updates or announcements. Other common business uses for video include:
Sports
Education
eLearning
Legal compliance
Religious services
And much more
This blog is focused on professional, business users of online video. While OTT makes up one of the most important segments here, it's not the only one. In total, the enterprise video platform market is expected to grow at an annual average rate of 18+% from 2018 to 2026. In addition, experts predict it will reach $915 million by 2026.
Professional Video Hosting Platform Features
At this point, we've covered some of the main statistics showing the growth of the OTT industry and business video in general. Let's switch gears now. In this section of the article, we'll look at some of the important features of enterprise CMS platforms.
These are some of the most critical features to consider and seek from an OVP. When you're choosing a video live streaming platform for your business, you want to be sure it meets these basic OTT needs.
1. Enterprise Video Content Management
A functional Enterprise video streaming CMS platform will provide a range of features. Among other features, these should include:
Ability to batch edit/delete videos
Support for adding a custom thumbnail
Ability to group videos
Bulk upload capability
Embed a video anywhere
Replace a video without changing the URL or updating embed codes
The first requirement for OTT businesses is the ability to manage a large library of content. This means a professional-grade enterprise video content management platform.
You might think that all enterprise video platforms are easy to use. However, this is not generally the case. Many platforms aren't optimized for libraries of thousands of pieces of content. You want to make sure your chosen platform can adapt with you as you expand from starting out to vast content backlogs.
Another feature to look for in this arena is the ability to have multiple simultaneous live streams. This is sometimes called "multi-channel live streaming." Some platforms allow this functionality, while others do not. This can be a deal-breaker for OTT businesses.
2. Dependable Security Measures
As an OTT business, your profits rely on your content. That means you need to secure your content in a variety of ways.
Digital TV Research estimates that by 2022, piracy will cost businesses $52 billion a year. You want a video platform that includes a number of robust security offerings. These should include, at a minimum:
IP address (geographic) restrictions
AES encryption
Paywall protection with SSL encryption
HTTPS delivery
3. Robust Video Monetization
Security is great, but you also need direct video monetization tools to make an OTT business a success. There are three main ways to monetize online video: advertising, pay-per-view, and subscriptions.
Advertising is driving major revenue for various OTT businesses. However, subscriptions are extremely popular. Some estimates are that more than a third of professional broadcasters monetize their content via subscription models. Pay-per-view is popular too, especially for one-time events like sports.
One argument for PPV and subscription monetization is that ad-blockers block around 40 percent of ads online.
In short, look for a video platform that supports all three methods of monetization. This gives you the most flexibility in monetizing your content.
4. API Integration
An API, or Application Programming Interface, is another essential feature for OTT video. Most businesses, including OTT companies, are migrating to API-based workflows for online video.
A video API makes it faster and easier to create custom video portals, mobile live streaming apps, and more.
According to Streaming Media, "The video workflow and distribution environment are incredibly complex, and the way to build a best-of-breed system or even just gain finer control over tasks—especially when delivering video at scale—is by API.
The Best OTT Video Platforms
There are a variety of online video platforms on the market today. Let's take a brief look at a few of the top OTT platforms while considering the features we've discussed here.
1. Dacast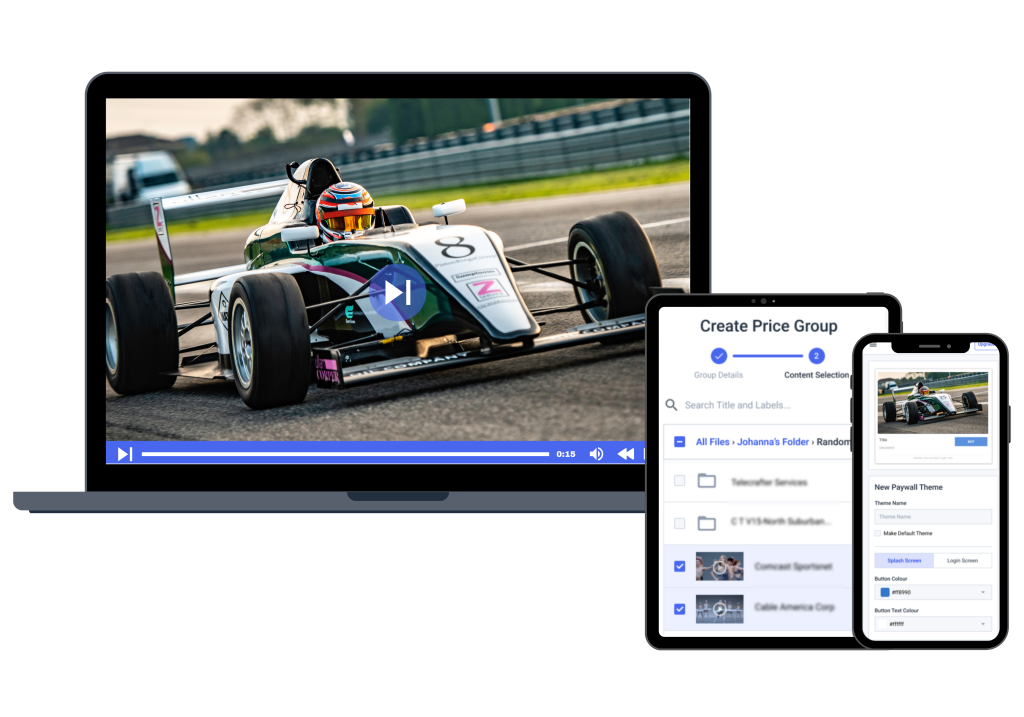 Dacast offers powerful enterprise-grade content management. It includes all the security features listed above, and more. Plus, it offers monetization and API access starting at just $188/month.
As far as content delivery, Dacast uses top-tier CDN networks for streaming and VOD. Buffering remains one of the most common issues while streaming live video. That's why choosing a platform that uses a top-tier CDN like Akamai is so important.
Dacast also offers advanced video-on-demand functionality as well as china video hosting via its advanced video hosting platform.
2. Wistia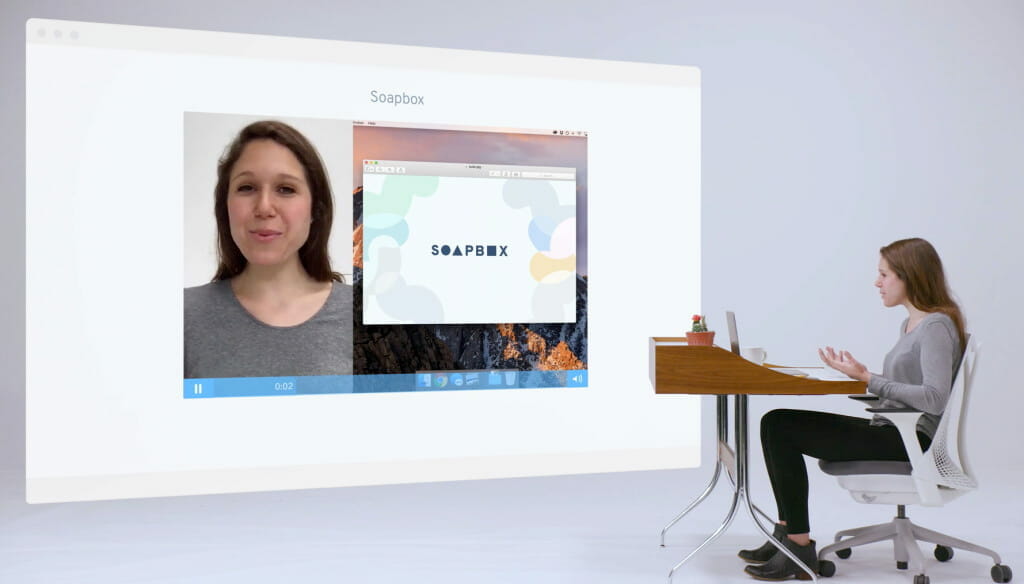 The second platform we'll look at is Wistia. Wistia was originally founded in 2008 and provides a wide range of VOD hosting tools for business.
These include some of the best analytics and video marketing tools around. However, Wistia does not support live streaming functionality. They also do not have any built-in monetization features. Security features are basic and include password protection, domain fencing, and email capture. API access is available as well.
Wistia can be a good option for small businesses that don't need live streaming.
3. Brightcove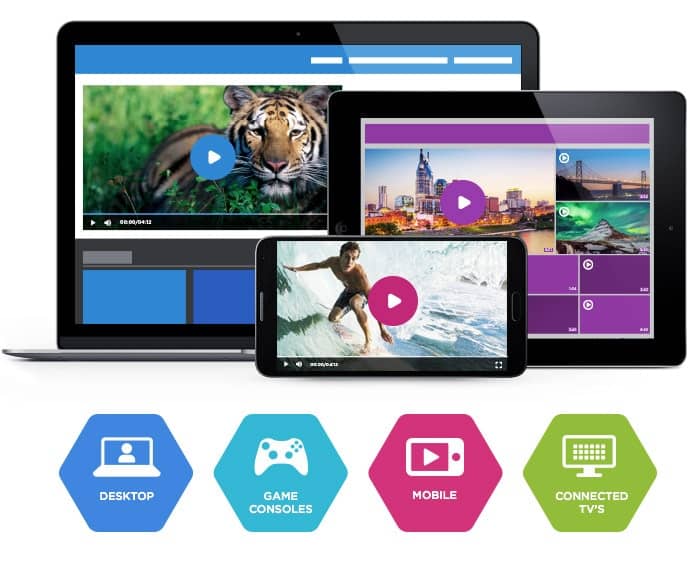 The final platform in our comparison is Brightcove. Brightcove was originally launched in 2004. The platform is one of the largest online video platforms.
Functionality with Brightcove includes a range of video management tools. Security functionality starts with Enterprise Communications plans at $499 and up. Monetization tools and API access are available, but only with custom-priced monetization plans at $500+ per month.
Brightcove is feature-rich but can be expensive. This makes it a good choice for large Enterprise businesses with expansive budgets.
Conclusion
The OTT video market is booming. To be part of that, you need a robust video streaming platform. OTT businesses need to organize, secure and monetize their content. Plus, they need to deliver their video via custom API solutions.
Hopefully, this blog has introduced you to some of the most important considerations for OTT video hosting. Any questions? Let us know in the comment section below! We love to hear from our readers and will respond as soon as we can. For regular tips on live streaming, as well as exclusive offers, we also invite you to join our LinkedIn group.
Not yet a Dacast client but interested to give our platform a try? You can take advantage of our 14-day free trial (no credit card required) by clicking the button below. This will allow you to test our professional features for yourself at no cost.
Thanks for reading, and good luck with your live streaming!