Navigating the Dacast VOD Solution: A Walkthrough
This guide will show you how to upload a video file to your Dacast account. 
1. Get Started with VOD Streaming
To upload a video to Dacast you must sign in to your account and click the "Add +" button found on the left hand side of the dashboard and then click on Video.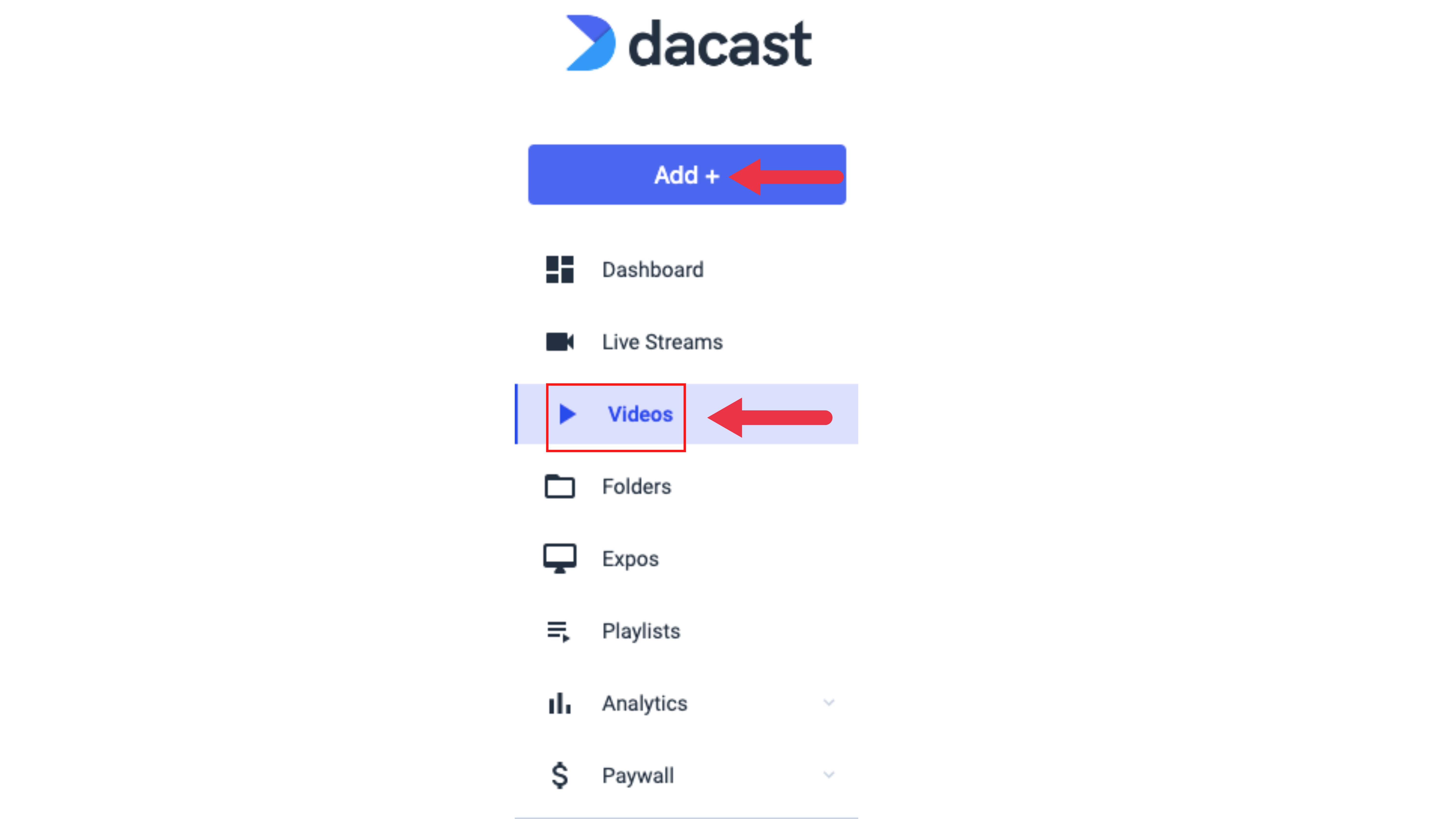 2. The File Uploader and Supported File Types
After clicking the "Video" button, you will be brought to the Dacast uploader.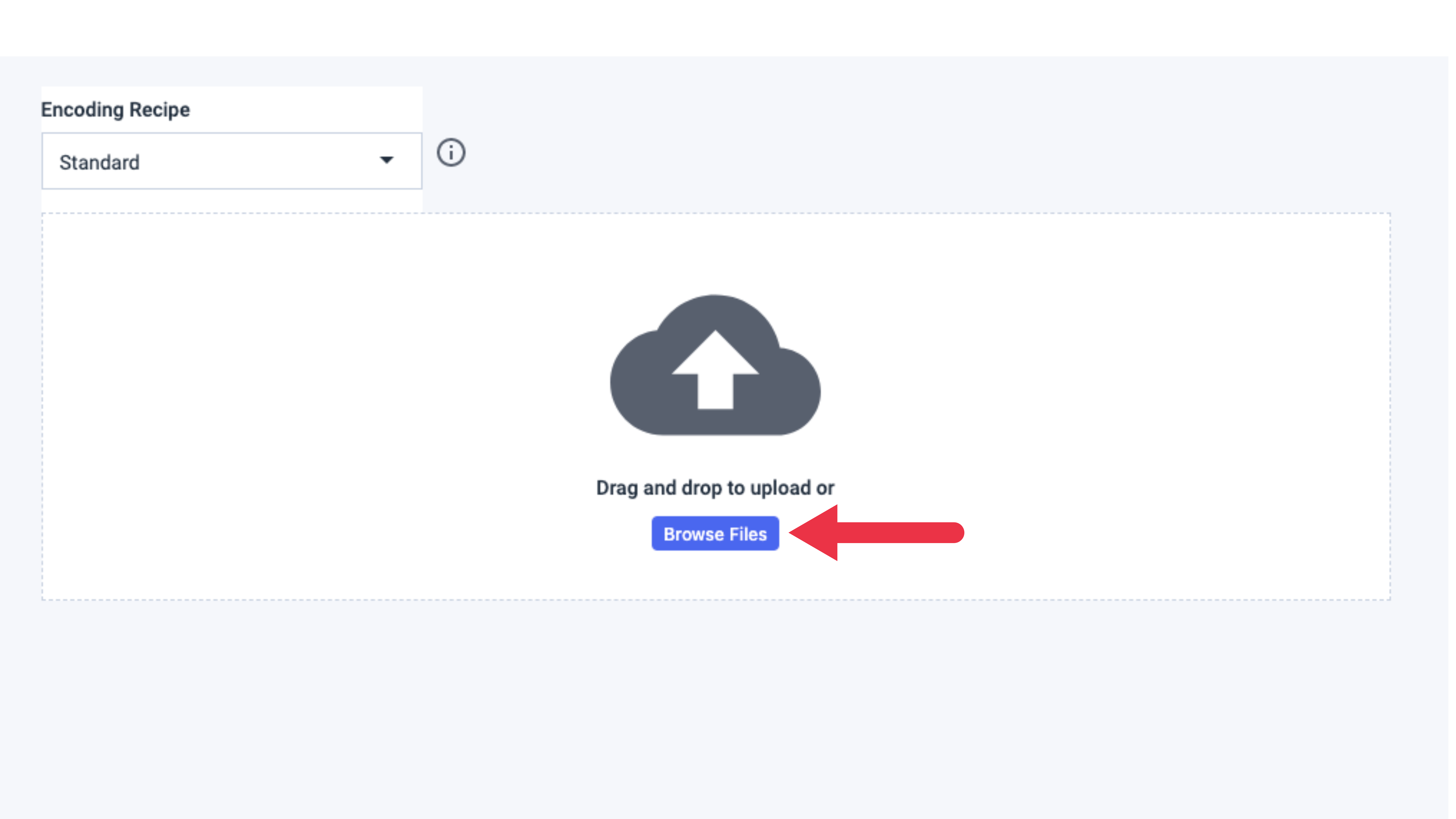 We recommend you upload MP3 and MP4 files, however, we do accept many other file types, such as:
.mov, .qt — Apple QuickTime
.flv, .f4v — Adobe Flash
.wmv, .asf — Windows Media 9
.mpg, .vob, .m2v, .mp2 — MPEG-2
.m4v — Apple iTunes
.avi — A/V Interleave
.webm — WebM (Vorbis audio only)
.ogv, .ogg — Ogg
.mxf — MXF
.mts — AVCHD
.mkv — Matroska
.r3d, .rm — Red Raw Video
.flac — Native Flac
.mj2 — Motion JPEG2000
3. Creating VODs
When you are ready to add videos to your account, click the "Browse Files" button. This will let you search your hard drive for media files to upload. Once you have selected the file, the upload will begin.
You can upload up to three files at a time. While these are uploading, you can search for and add more files to the queue. Another way is to simply drag and drop the files to automatically upload them.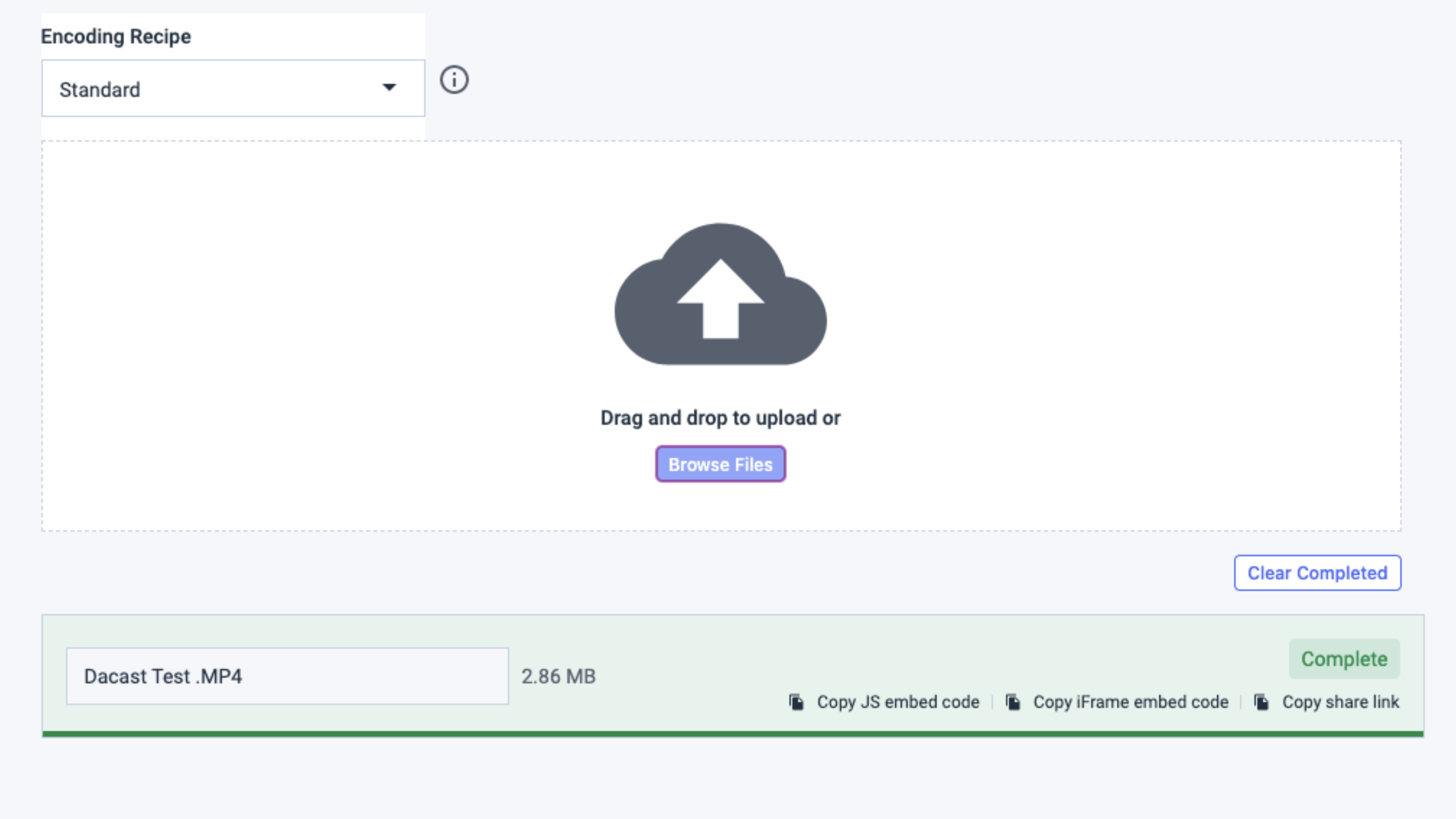 If you need to cancel an upload you can click the "X" button.
When your files are done uploading you can go to your Video tab on the left to manage your content 
4. Managing Your VODs
Upon finishing uploading the files, all successfully uploaded videos to the system should appear in the Video Section of your account. It will show the following information:
Name

Size

Views

Created Date

Status

Features
To begin working on a VOD, simply hover your mouse towards the right of a video file and click on the pencil (edit) icon.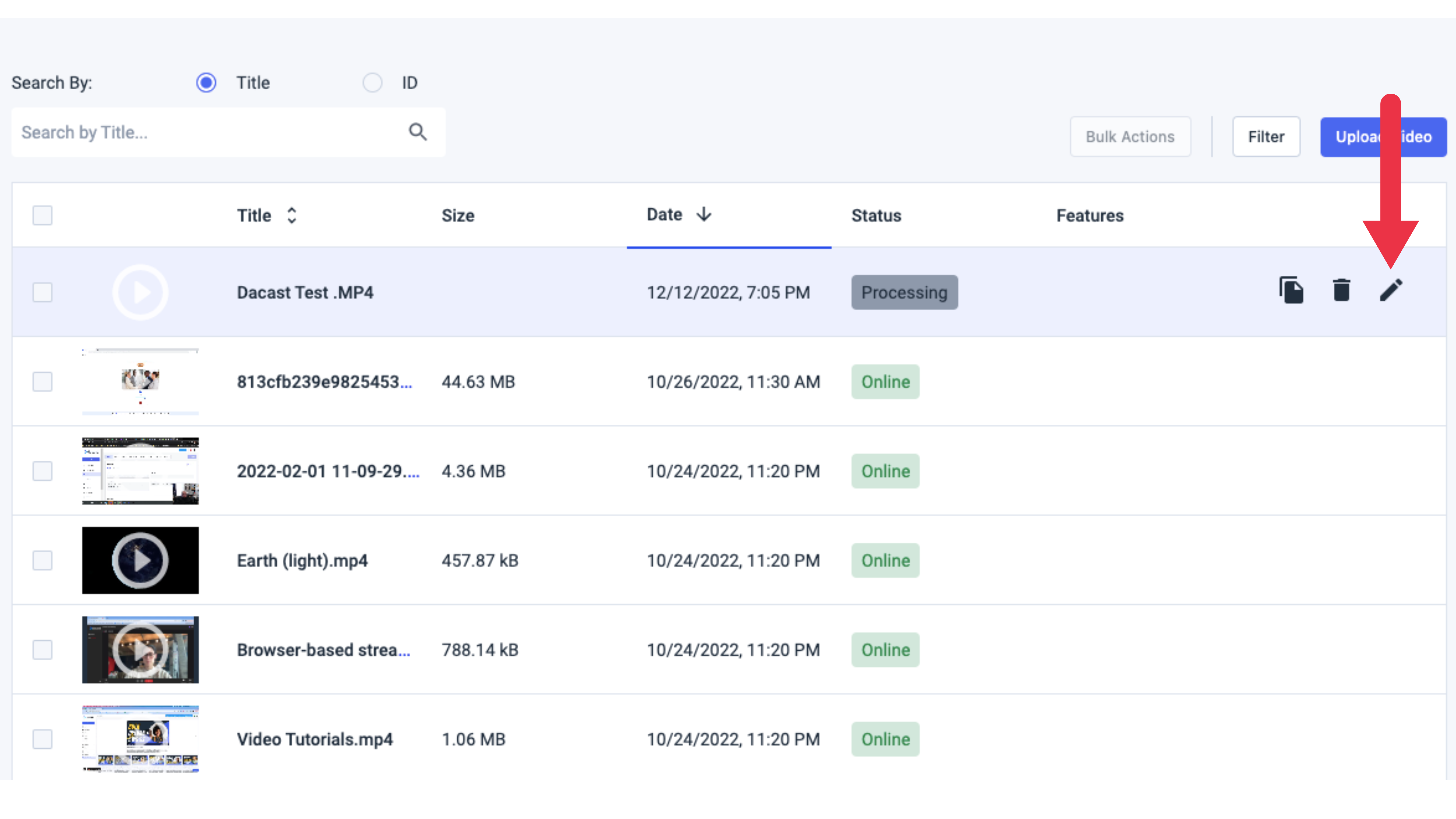 5. Configuring and Publishing VODs
After selecting edit, you will be able to manage and control the media file. There are seven main tabs that offer a variety of settings. Let's break down what you can do in each tab.

General
Manage the name and description of the file

See if the file is part of a specific video folder

Upload images specifically for your content 

Access embed codes and Dacast share links (can be used to embed videos on your website, Facebook page, or Twitter account)


Chapters
You can select positions within the video to put specific chapter markers by clicking on "Add Chapter."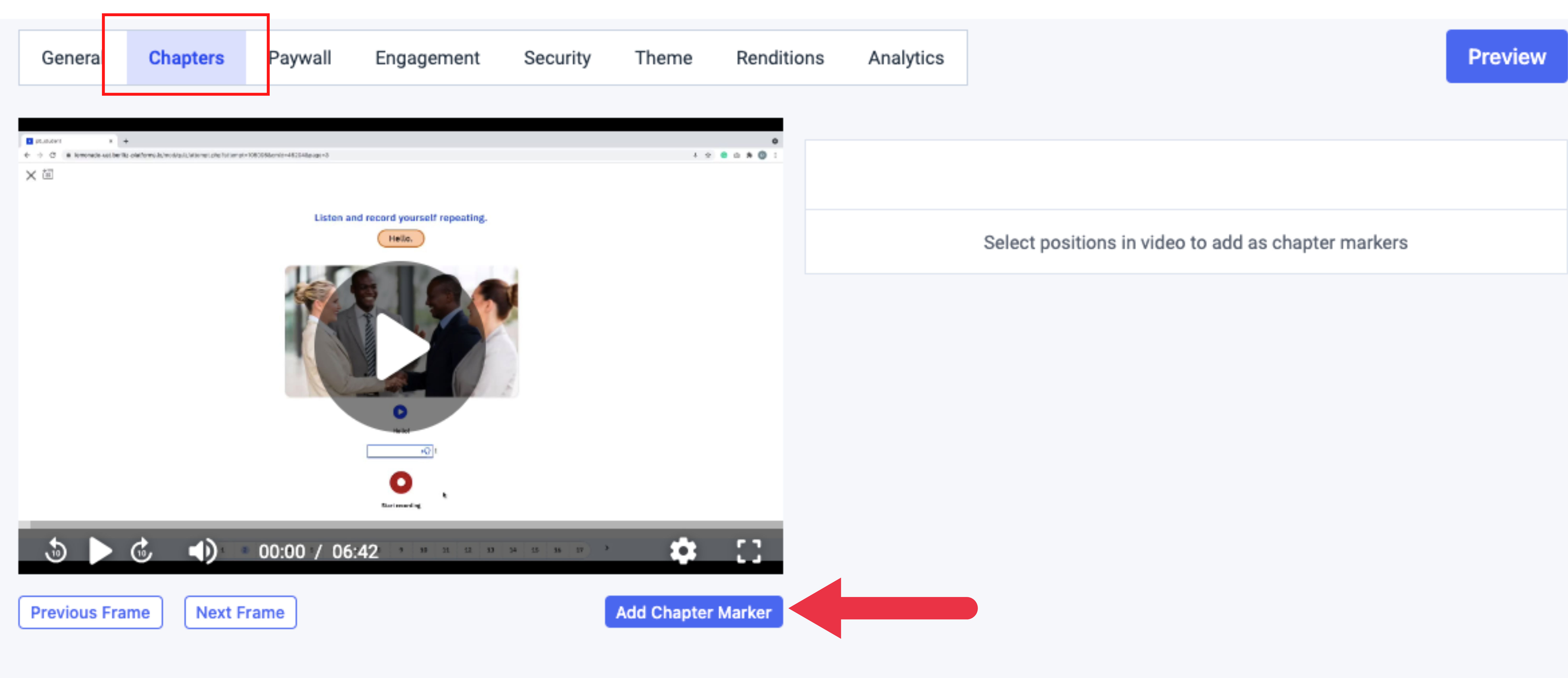 Paywall
This tab allows you to do the following to your VOD platforms:
Enable paywall

Change paywall theme

Add an intro to your VOD

Set prices, promo Codes, and associate group prices
Please note that you can use both TVOD and SVOD monetization methods on the Dacast paywall.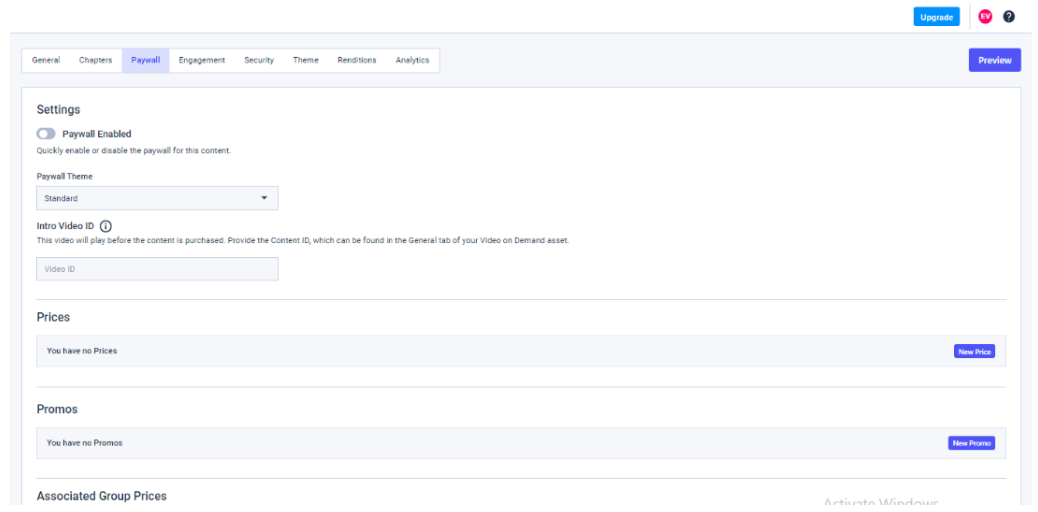 Engagement
Click on the lock icon to edit the settings under engagement.
This section allows you to do the following to your VOD:
Enable ads

(Ad Network needed)

Upload a Brand Image

Add a Brand Text

Add an End Screen Text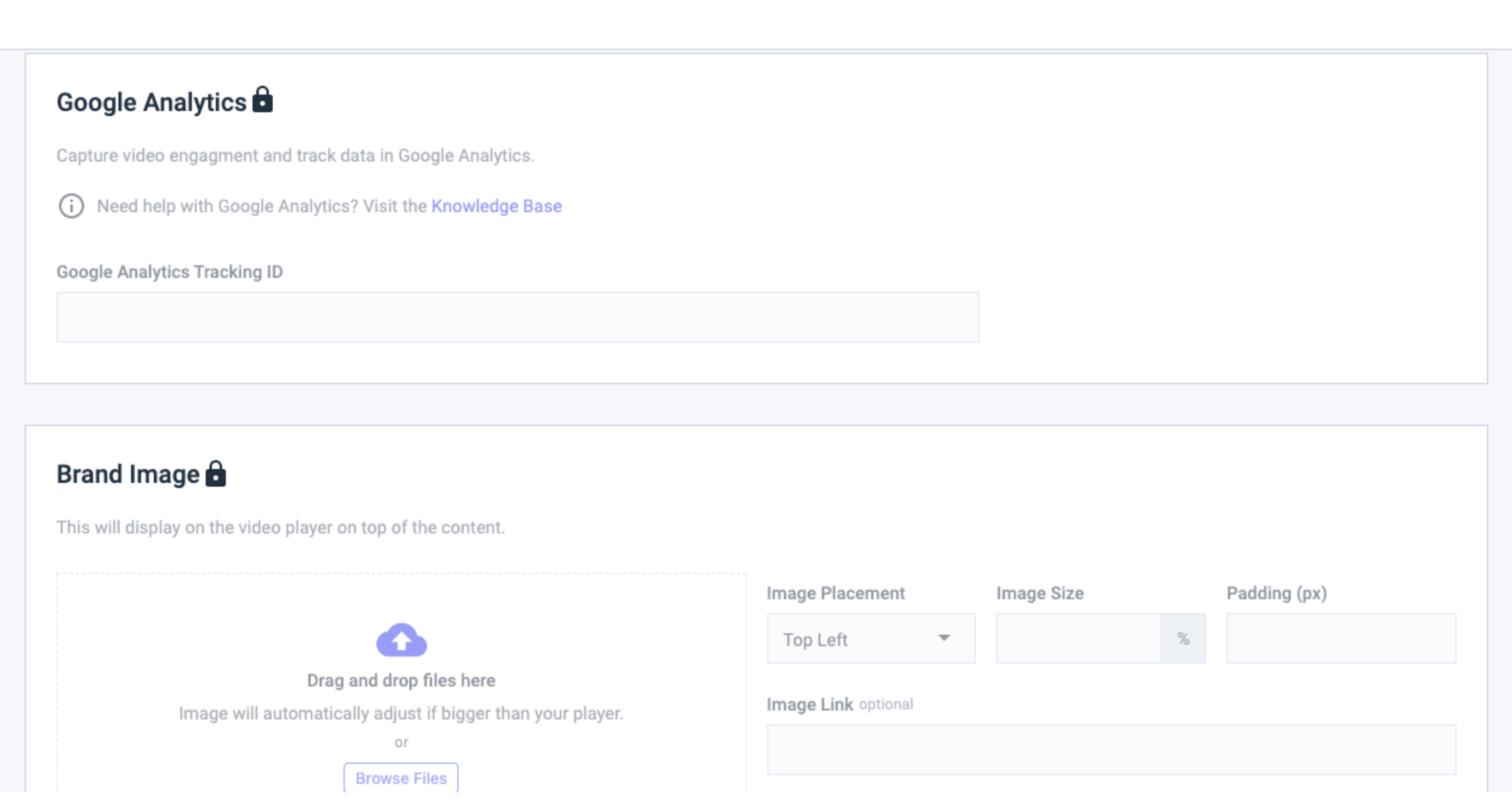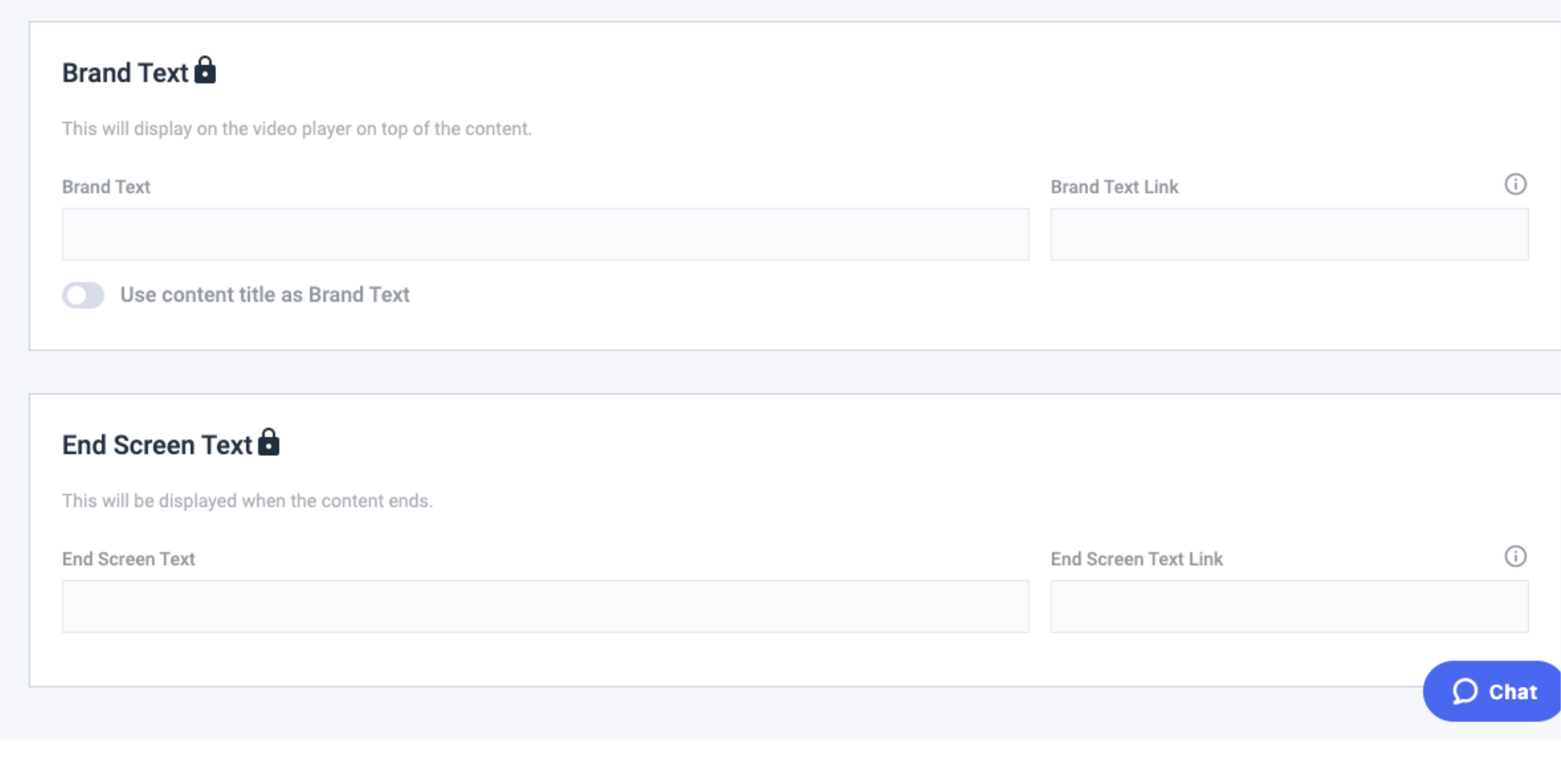 Security
Always click on the lock icon to edit the settings under the "Security" tab (just like the "Engagement" tab). This section allows you to set up the following: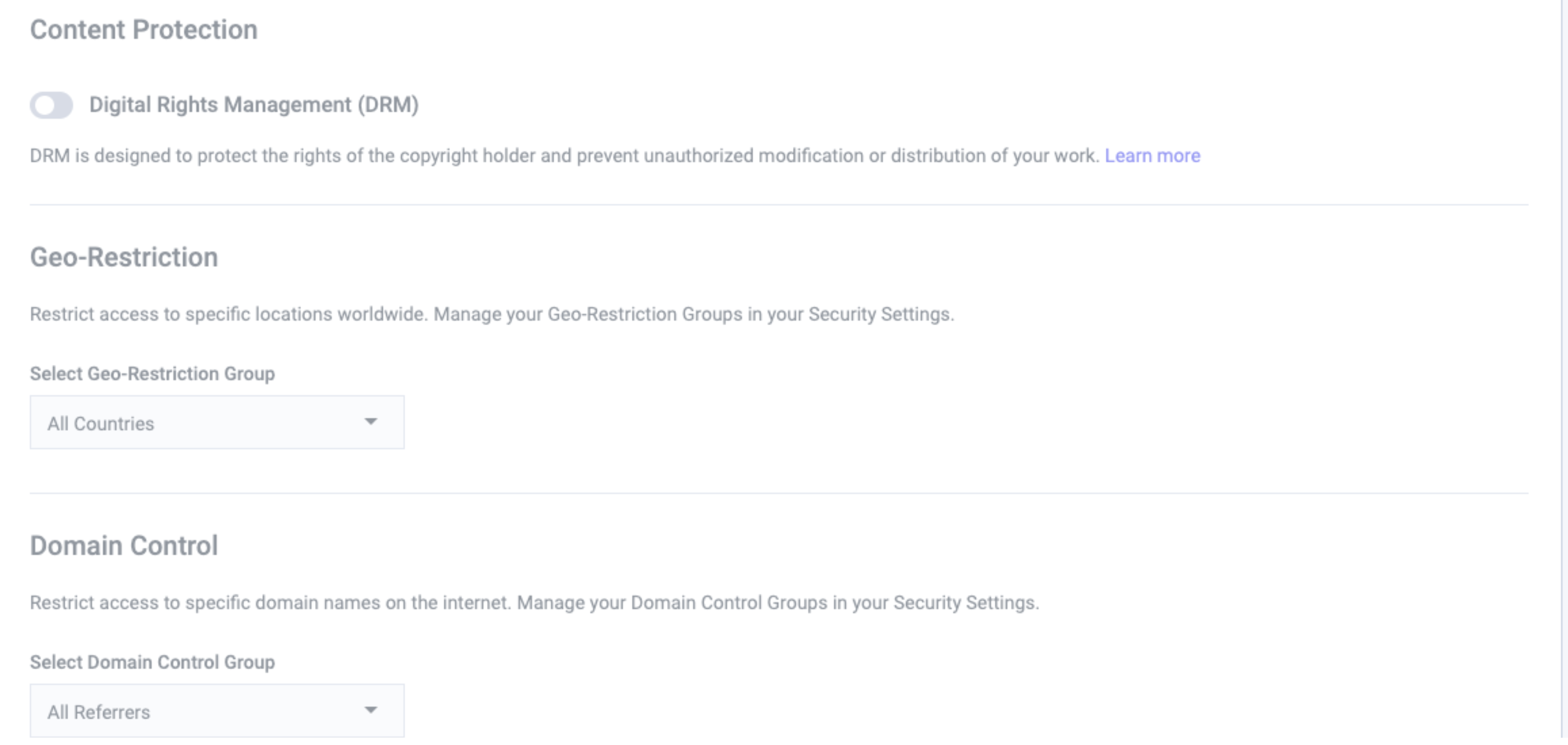 Theme
By default, the "Standard Theme" of Dacast is used. If you wish to create a new theme, please go to the "Theming" section of your Dacast account. This is found under "Settings."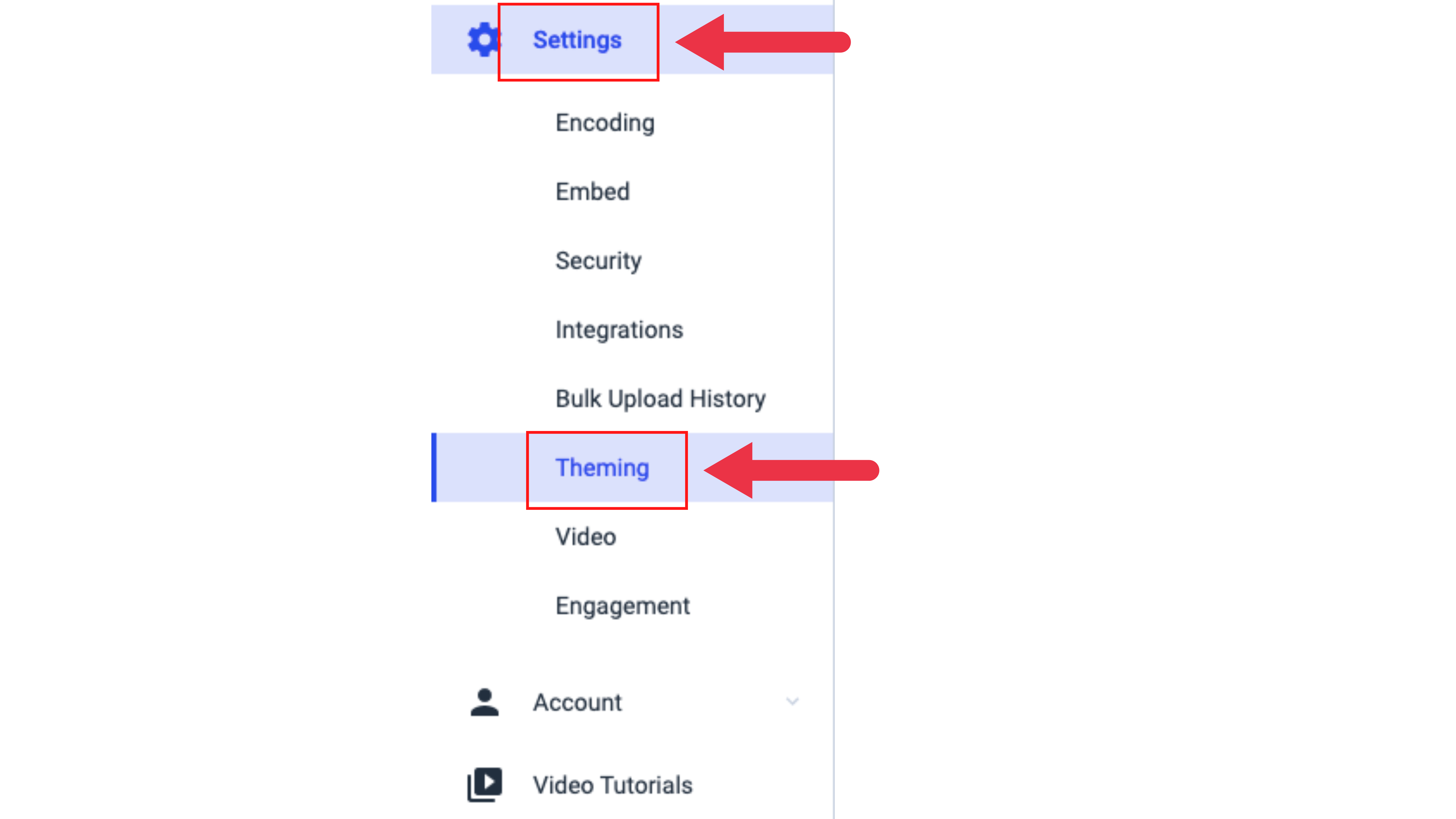 This section allows you to control the following settings:
Enable controls (player controls, big player button, and show scrubbing thumbnail)

Put actions (download button, social sharing link, and display embed code)

Change player appearance (overlay and menu color)

Change behavior (enable autoplay, mute the video on play and loop the video)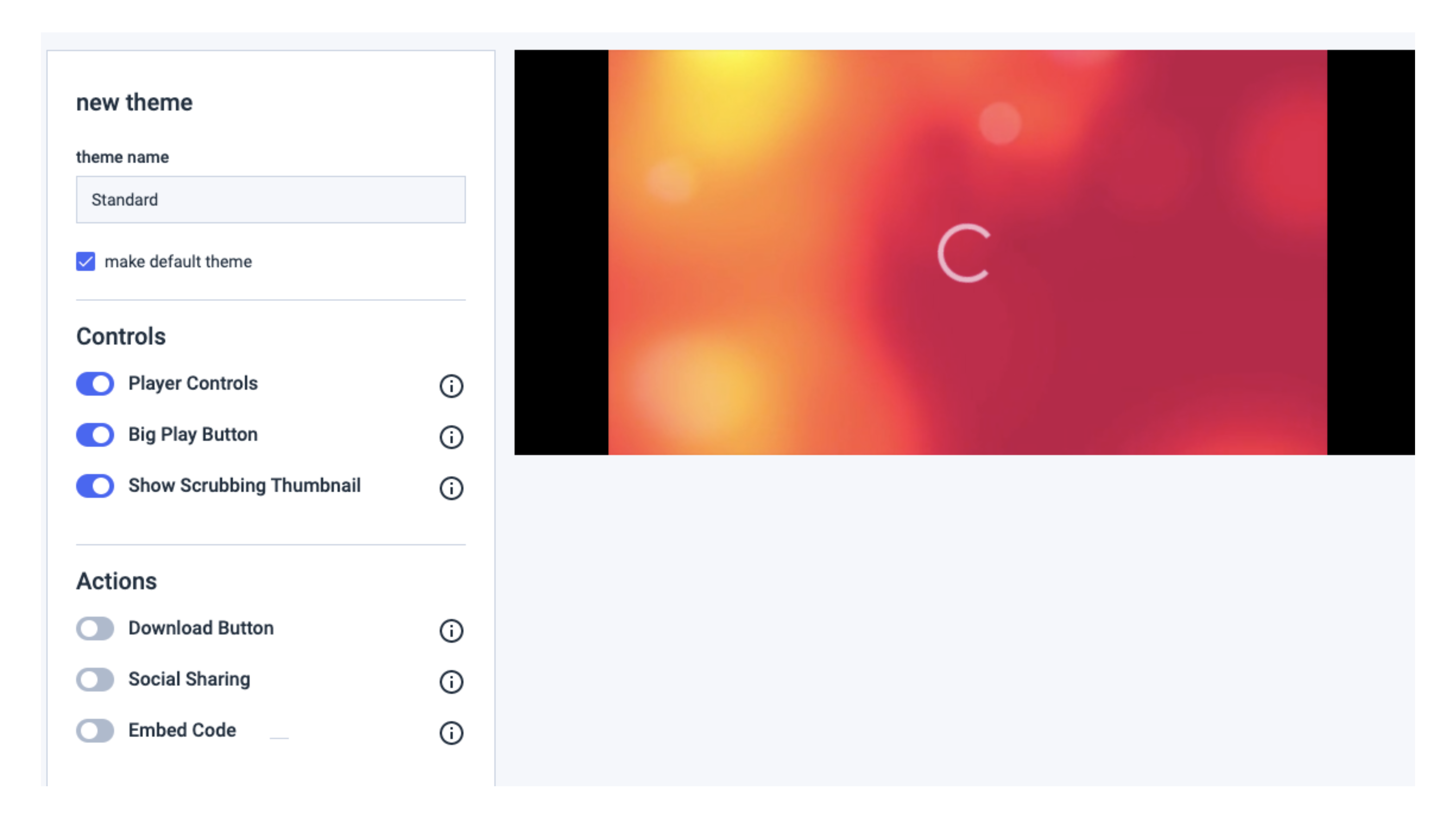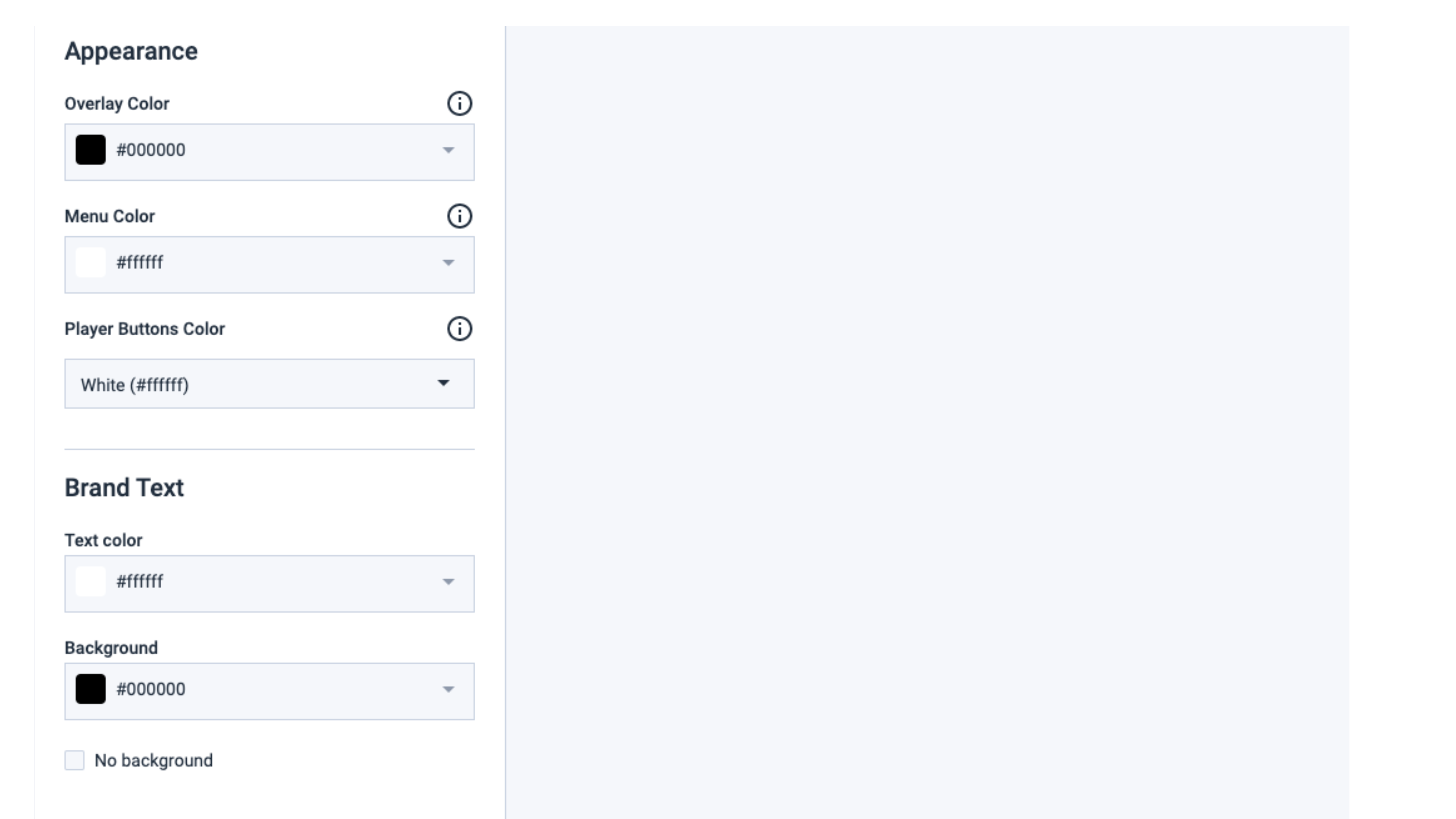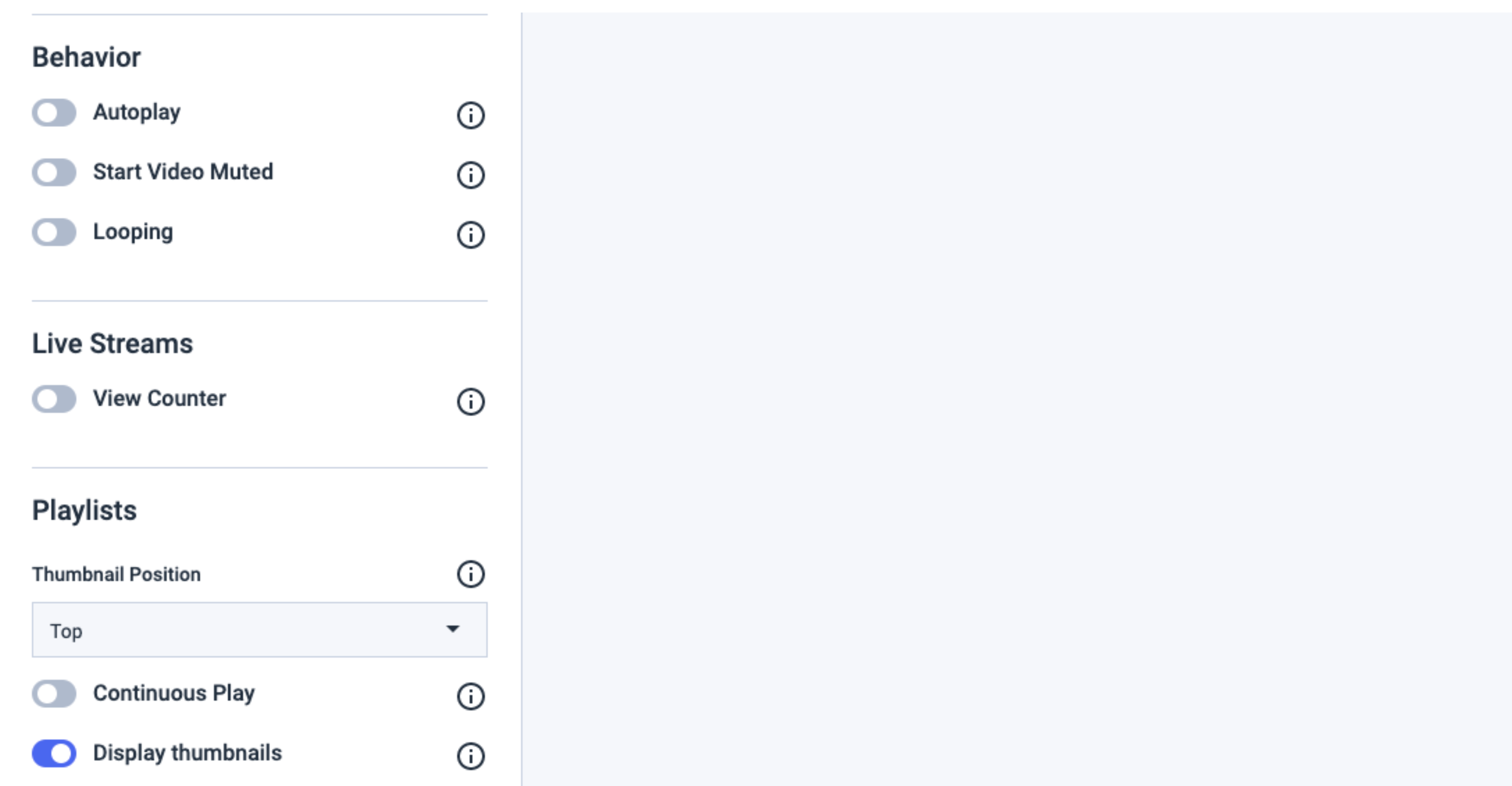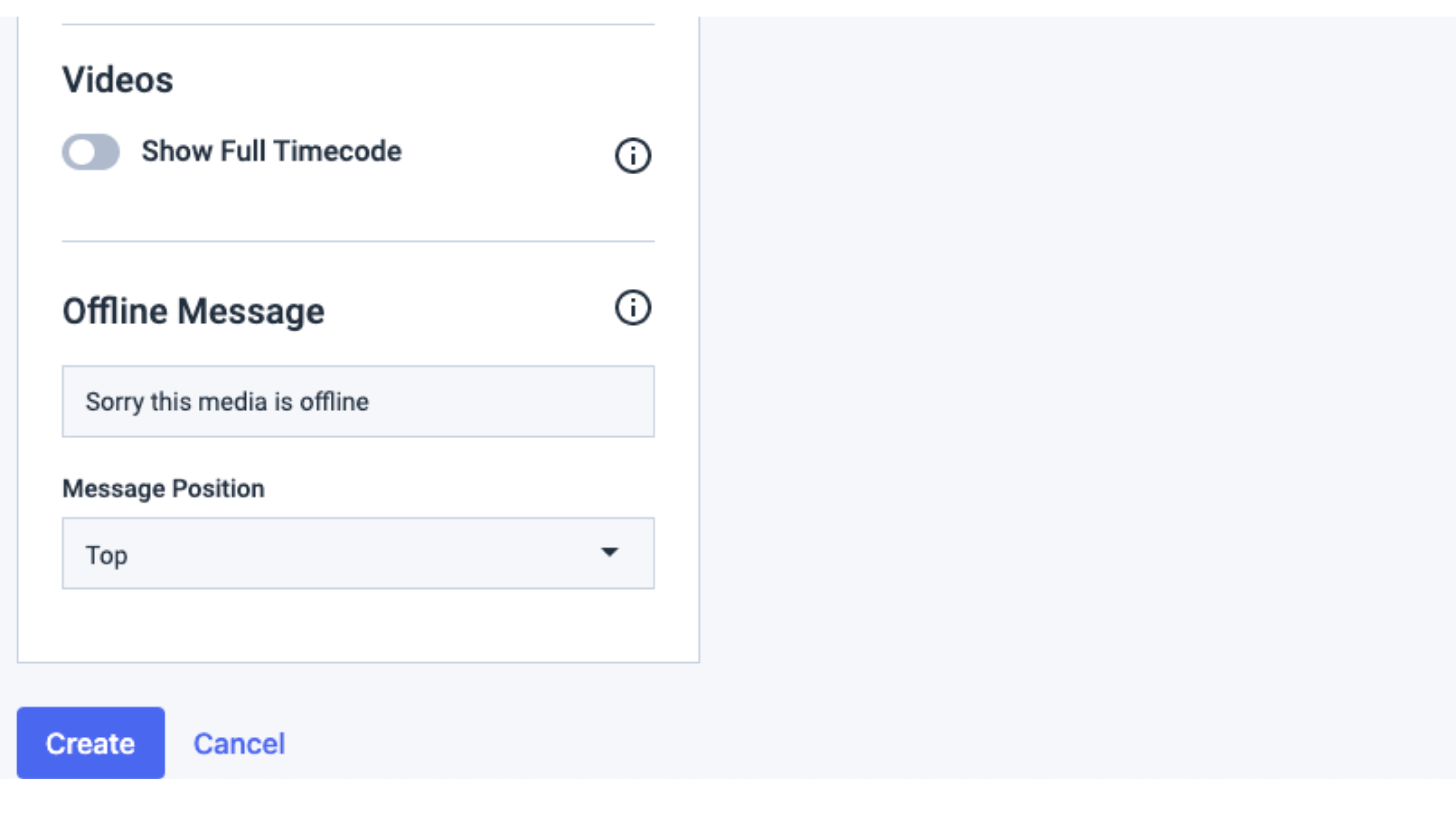 If you have any questions on how to upload a video, please contact us. 
Not yet a Dacast user, and interested in trying Dacast risk-free for 14 days? Sign up today to get started.
Additional Resources