There are thousands of houses of worship streaming their services online today. But what's driving that trend? In other words, what are the benefits of live church broadcasts? This blog will examine the reasons why churches and congregations are increasingly choosing live video.
If you want to connect with people from all over the world, live video is a great tool. If your church opts to take advantage of the benefits of live church broadcasts, it will expose you to the vast network of the web. And if you're looking to gain more followers and expand your reach, having an online presence will do just that.
8 Top Benefits of Live Broadcasting for Churches
Technology has helped churches worldwide reach a greater audience than ever before. Among other benefits of live church broadcasts, people can follow their church and attend Sunday services even if they are physically unable to go. Members can worship from anywhere in the globe.
Here at Dacast, we've helped a number of faith organizations expand the reach of their church teachings through live video broadcasting. Streaming via an online video platform can help church leaders spread their messages and teachings to anyone, anywhere. Let's discuss in more detail the top reasons to broadcast live services. Plus, we'll consider how you can get started with live broadcasting.
1. Reach Students, Workers, and Travelers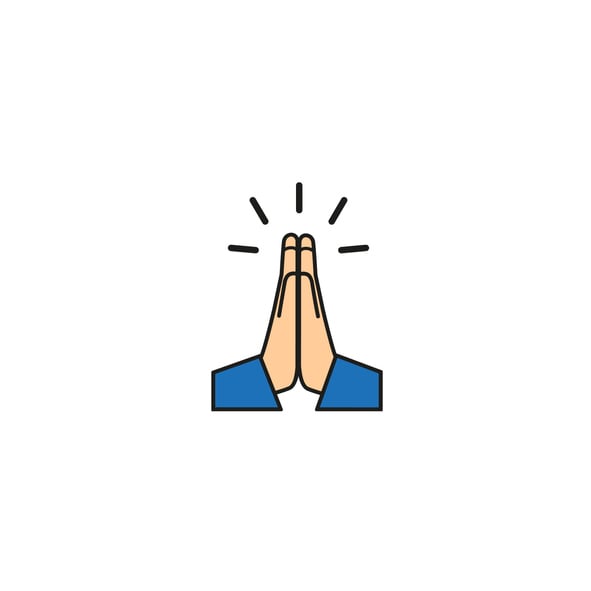 Not everyone has the freedom to attend services over the weekend. Many people are restricted by the need to travel for work, by school, or something else. Some may be on overseas missions. And others may have medical conditions or be prevented from leaving home due to infirmity.
One of the benefits of live broadcasting for churches is that traveling or military families who are always on the go can also keep in touch with their congregation. These people who are far away from their community often need the support and guidance that their church provides. An online version of their church can offer that virtually. Broadcasting live video will help involve this community. It's the next best thing to being right there in the room with you.
2. Bypass Space Limitations
Live events are usually limited by the physical restrictions of a particular space. Your congregation may have 500 members, but your venue can only hold 200 people. Live streaming solutions can make your space bigger by allowing hundreds, even thousands, of people to virtually attend your service.
3. Expand Your Online and In-Person Congregation
Starting a live broadcast or creating a video-on-demand channel means that potential community members can access your church service. Some people feel intimidated by going to church. Given the benefits of live church broadcasts, you can reach potential members without making them feel any pressure to commit.
As the website ChurchLeaders explains, some churches fear that live streaming will decrease the in-person attendance of services. However, the opposite is actually true. Around 30 percent of people who watch a live stream event will attend in person the following year. That means that live streaming is one of the best ways to expand your audience.
There are also cases wherein churchgoers who watch the services online end up returning to the church. They realized they want to be in the church and start attending again.
4. Serve the Sick, the Disabled, and the Elderly
There are also a few segments of churchgoers who are no longer able to attend Sunday services regularly. I'm talking about the sick, the disabled and the elderly. These people are usually the ones that church groups want to reach out to the most. They need the support and companionship that ministers and other members can give. And thus another of the benefits of live church broadcasts– they can help these people feel more connected to the church community.
5. Connect with Youth
Aside from the committed churchgoers, live broadcasting can also reach people from outside the community. There are many people who search for churches or communities online that can make them feel part of a group. Over 56% of young Christians research online churches or religious organizations. This is where your church can reach out to these people and help them feel connected and supported.
Social media is also a great way to promote your church. You can embed your live streams directly on Facebook as well as your website. It's a great way to get in touch with younger people, and the increasing number of older people who are on social platforms today as well.
For any organization, working with young people is very important. Millennials are the largest group of consumers of live content. Sixty-three percent of people ages 18-34 are watching live-streaming content regularly. And these numbers are growing fast. Compared to a year ago, 47% of live streaming video viewers are watching more live videos now than ever.
6. Broadcast onto Phones, Tablets, TVs, and Computers
Millennials are most likely to watch live video on a smartphone (56%) or tablet (44%). But the use of internet-connected "smart TVs" is on the rise, too. Computers are increasingly just used for work, not recreation or watching video. Therefore, look for an online video platform with native support for playback on all devices. This will allow you to reach your community anytime, anywhere.
7. Replay Content for Those Who Missed It
Besides live streaming Sunday services, you can also use a streaming service for pre-recorded videos of church sermons and events. People who missed the last Sunday service can watch it again on-demand.
Adding to the benefits of live broadcasting for churches mentioned above, you can also create custom playlists. You can have a playlist specifically for choir concerts, Bible studies, or lecture events. This will make your community more engaged and connected to the church even if it's not Sunday. Relatedly, what if you want to make content available for your congregants at any time of the night or day, anywhere in the world? In that case, you can broadcast live 24/7 with pre-recorded content to fill the gaps in between services and events.
8. Live Stream Your Church's Christmas Programs
In order to keep the holiday cheer alive, you can live stream your church's Christmas programs virtually, giving your congregation the opportunity to attend from home.
Many churches are carrying on with their Christmas programs and events but are giving the congregation the opportunity to attend from home. An online video platform let's Church leaders live stream and rebroadcast their traditional programs to make them available to their congregation with the internet.
9. Costs Are Extremely Affordable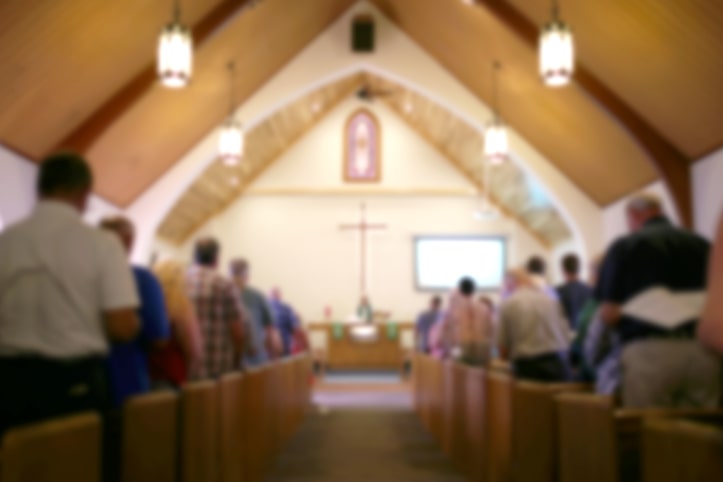 One of the common myths of live streaming is that it is extremely expensive. Nothing could be further from the truth. With some basic equipment, it's possible to get up and running. High-quality streaming is possible with just a small initial investment in gear.
The price of broadcasting live also depends on choosing the right streaming provider. Some services are quite expensive. Others are very affordable. For example, Dacast's pricing plans start at only $39 per month for an introductory plan that is perfectly suitable for small congregations. An upgraded plan for larger churches will cost around $188/month, depending on the features you need.
Conclusion

The church can adapt to this technological age. Churches can embrace technology and use it to spread their ministry. You are no longer bound by any physical or geographic limitations to grow your congregation. With the benefits of live church broadcasting technology, the world is at your fingertips.
With that in mind, why not try live broadcasting to help your church enter the digital era?
Interested in testing out the Dacast platform? We offer a 30-day free trial, with no credit card required. You can set up an account and start live streaming your content in a matter of minutes! Click this button to sign up for the free trial and get started today.
If you have special concerns about church live streaming, feel free to
contact
our team directly to discuss your needs. We're here to help, and would love to walk you through any problems or concerns!
For more regular tips on
live streaming
, as well as exclusive offers, you can join our 
LinkedIn group
. Thanks for reading, and best of luck with your live streaming endeavors.
By Max Wilbert