How to Live Stream Remotely without Wifi or Ethernet in 2023
With today's standards, it's essential for broadcasters to stream only the highest quality live video. Many of those fortunate enough to live in large cities and studio settings usually have fast and reliable internet connections to offer this to their viewers. However, this isn't the case for many in more remote locations.
Not everyone can get a stable connection. Many of those who don't have access to a stable wired connection rely on spoty WiFi. Worse, even for those who have the best connections, things can still go wrong. But a professional live stream needs a solid connection because customers today expect only the highest quality live video streaming. So, how do you ensure your viewers get the best viewing experience, no matter where you're live streaming?
In this article, we'll break down how to live stream remotely when neither a wired or wireless connection are available. We'll start with a review of situations where network availability is a factor. We'll then discuss the best solutions related to network bonding. Here, we'll detail how to stream without WiFi and how to make your remote streaming broadcasts simpler and more affordable.
Table of Contents:
Remote Live Streaming with Poor Network Conditions
How to Live Stream Remotely

Ethernet Cable Runs
Mobile Hotspots
Satellite Truck
Network Bonding

Network Bonding: A Reliable Remote Streaming Solution

Final Thoughts
Remote Live Streaming with Poor Network Conditions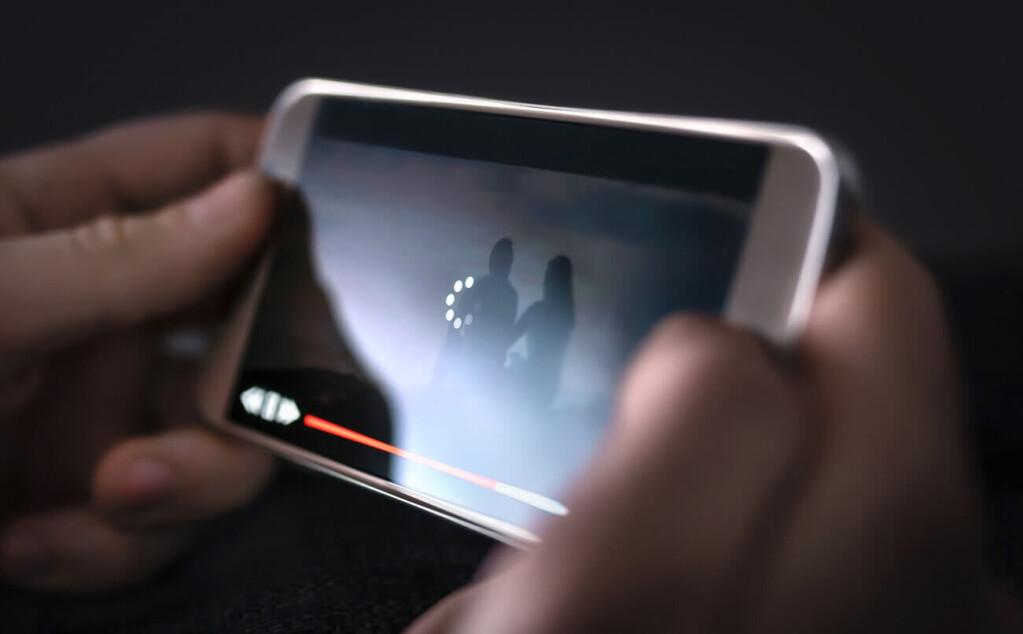 There are several live streaming situations that may be affected by poor network conditions and video bandwidth.
When streaming live, there are many situations in which network conditions and availability are not ideal for remote guests. In these situations, broadcasters typically require alternative remote live streaming support to make their outdoor broadcasts possible.
A major factor that affects many large events is the possibility of saturated airwaves. In the past, you may have noticed that your cell phone might not work at a sporting event, but the professional camera crew could live stream the event just fine. That's because cell networks get saturated quickly, but most professional arenas and stadiums will be wired with high-speed Ethernet networks.
However, smaller venues are often not wired with high-speed Ethernet networks. This poses an issue for broadcasters that depend on the internet to get their streams out to the fans at home.
For certain sports (such as rally racing), much of the action takes place in remote areas. Outdoor events and other happenings in rural areas may also fall into this category. When too many people are trying to use the cell networks at the same time, speed collapses, and latency skyrockets. In these conditions, streaming live over cell networks is challenging or impossible. In these environments, you need to know how to live stream without WiFi or cellular data.
Breaking news coverage is another instance where broadcasters may face difficulties. Media journalists often need to visit remote sites at the drop of a hat to cover rapidly developing situations. This could include things like natural disasters and other tragic events. In those scenarios, the network infrastructure may be powerless, overwhelmed, damaged, or even destroyed. When the infrastructure is damaged, you need to know how about streaming without an internet connection so that breaking news can be covered.
With that context in mind, let's turn to consider some feasible solutions for streaming live in low bandwidth situations. Let's figure out how to stream without WiFi.
How to Live Stream Remotely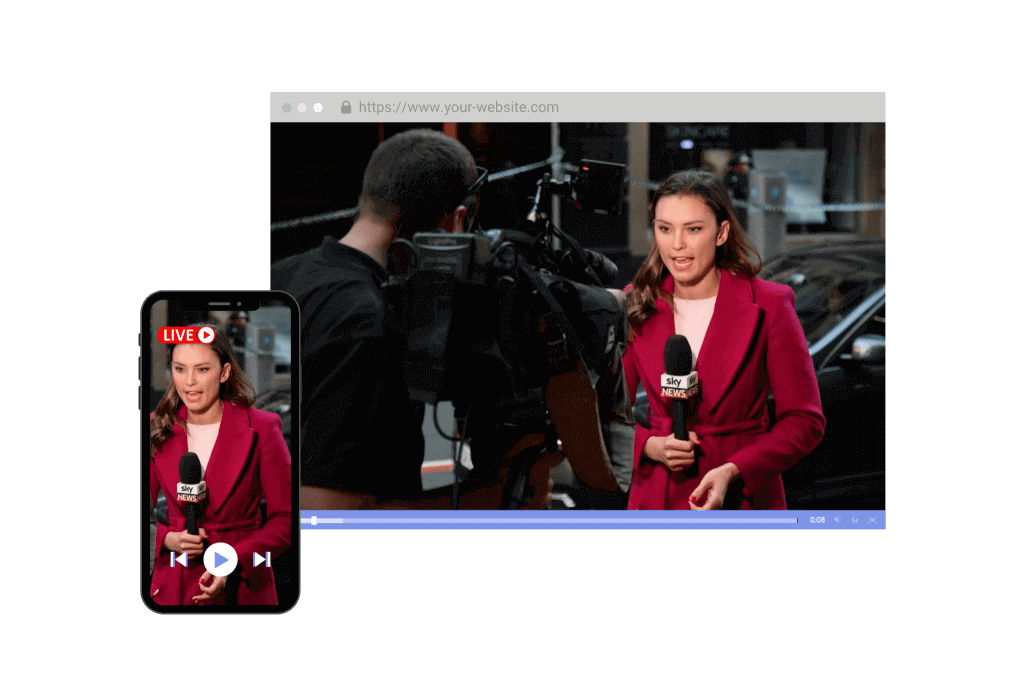 Compare your options for remote live streaming support.
There are several ways to overcome the internet connection issues that come with remote . Some are simpler and cheaper, while others are complex. Yes, you can stream without WiFi.
Let's look at a few of the most popular methods to secure network access that is capable of streaming when it's otherwise unavailable.
Ethernet Cable Runs
Any single Ethernet cable is generally no more than 328 feet (100 meters) long. With cables that are any longer than that, signals will attenuate and degrade. However, you can install a piece of hardware called a repeater to extend the length of cable runs. With four repeaters, you can potentially stretch a Cat5 Ethernet cable to 9,168 feet (2,800 meters).
With that streaming setup, your maximum transfer speeds will be limited to about 10 Mbps. Still, that's enough for streaming live in high definition. Using a long ethernet cable with an extender allows you to stream without WiFi.
Satellite Truck
Using a satellite truck for streaming live is "the nuclear option." It's overkill in most situations, but it's sure to get the job done. Satellite trucks provide extremely fast internet connections from anywhere with sufficient sky coverage. They are also nearly impossible to interrupt. Only the worst weather conditions can temporarily block transmissions.
However, satellite trucks are also incredibly expensive. Renting one cost thousands of dollars, and renting access to a satellite adds several hundred dollars more per hour. Satellite trucks are great solutions for large-scale broadcasting, but broadcasters with small budgets may not be able to access these.
Network Bonding
Another reliable method is network bonding, which is also known as cellular bonding. This method uses dedicated hardware devices to combine multiple network connections into one faster, more robust connection.
These bonding devices can combine Ethernet connections, cell networks (via Wi-Fi hotspots), and USB cell network dongles. Typically, you mount the hardware device on top of your camera and connect it to the HDMI or SDI output. Connections then happen between the various networks.
With this approach, you can deliver a reliable stream from areas with unreliable internet connections. With network bonding, you don't need WiFi for live streaming; you can combine an Ethernet connection and cell networks to get the coverage you need.
Mobile Hotspots
Perhaps the simplest solution for internet access in a remote area is to simply use a mobile hotspot. Depending on the strength of the local signal, this can be sufficient. Modern 4G LTE networks can exceed 5 Mbps upload speeds. That's enough bandwidth for streaming live in HD, but not at true broadcast quality.
5G networks, on the other hand, will reach speeds of up to 1 Gbps for download. In addition, 5G networks have extra-low latency. When 5G becomes more commonplace, live streaming from the field will become much easier.
However, mobile hotspots are hindered by mobile hotspot's limited battery life and wildly fluctuating signal speeds. Overall, it's a quick-fix solution that can be used in a last-resort situation, but it is still relatively unreliable. WiFi hotspots for live streaming are an evolving technology.
Network Bonding: A Reliable Remote Streaming Solution
Network bonding offers performance improvements by increasing the network throughput with video bandwidth.
Network bonding is one of the most reliable options for remote video delivery. There is one particular type of network bonding that we recommend trying: Teradek's ShareLink.
ShareLink is a feature on the Teradek VidiU Pro that helps to increase bandwidth availability if connections are slow or increase redundancy on shaky connections. With ShareLink, you can stream live video in high quality from even the most remote locations.
The VidiU Pro is a small, shoe-mounted unit that functions as both network bonding technology and an H.264 encoder. With a camera or cameras outputting to HDMI, the VidiU Pro, and a number of internet connections, you and your team of viewers should be able to live stream from almost any location.
The VidiU Pro is one of many broadcasting tools from Teradek. Teradek offers a variety of cameras and other wireless video devices for remote capture, camera control, real-time monitoring, color correction, and webcasting.
About ShareLink
ShareLink is a cloud service that allows users to combine many different network connections via a VidiU Pro.
Essentially, ShareLink rents access to Teradek servers. Each network connected to your device sends a portion of your stream data to these servers. There, Teradek software stitches together video content from your different internet connections into a coherent stream. In addition, all of this happens automatically and without user input.
ShareLink is the first example of professional broadcast technology that is available to the public with a simplified setup at an affordable price. It's much easier than the old approach, in which servers had to be manually configured to construct the original video stream.If you need to engage in remote live streaming, or if you are just live streaming somewhere without a solid internet connection, ShareLink makes it easy to livestream.
ShareLink Pricing
ShareLink is priced via a monthly subscription or on-demand access.
There are two subscription plans available. The Basic plan is $24/month and it includes 50 GB of bandwidth per month. That equates to about 22 hours of live video in full HD (roughly 5.2 Mbps).
The Ultimate plan includes unlimited streaming and it costs $49.99/month. This plan has no bandwidth limitations. If you stream more than two-three times per week, this is the plan for you.
The On-Demand plan costs $2/gigabyte of bandwidth.
All three of these plans include streaming with unlimited devices on unlimited channels.
How to Live Stream Remotely with the VidiU Pro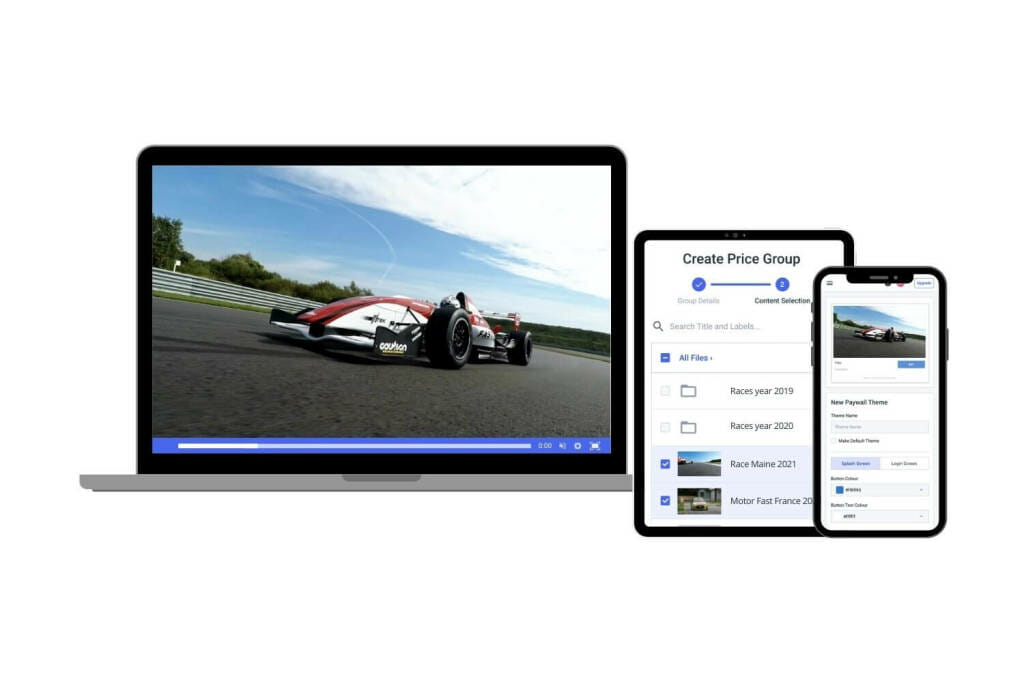 Are ready to start streaming from remote locations without wifi?
VidiU Pro supports a variety of network interfaces, including Ethernet, USB cell modems, Wi-Fi, and cell networks. ShareLink also supports the "hot-swapping" of networks while streaming live. If one of multiple network connections goes down, you can continue broadcasting on your other sources while you get another one up and running.
Also, note that the VidiU Pro has two settings. The first setting is the Client mode. In this client mode only, VidiU Pro can connect to a Wi-Fi network itself, but it can't use iPhone cell connections.
The second setting is the AP (Access Point) mode. In AP mode the device broadcasts a Wi-Fi signal. You can connect up to four iPhones (or cell-enabled iPads) to this access point to share their bandwidth with VidiU Pro. Ideally, each phone should use a different carrier network to provide the best possible bandwidth.
In either mode, you can also use one supported USB modem and one Ethernet connection. With AP mode enabled, you can connect four iOS devices, a USB modem, and an Ethernet cable for a total of six network connections. The VidiU Pro will automatically deal with changing network conditions, delivering the best available video quality at any given time.
Finally, ShareLink also has advantages over traditional cellular bonding methods. The latter of these approaches mostly uses USB modems, which require dedicated data plans. ShareLink is flexible, allowing you to use iPhones that are likely to be already readily available rather than dedicated hardware. However, you need to charge any iPhones with sufficient power and remain in the range of the VidiU Pro unit.
Configuration and the ShareLink Dashboard
The latest VidiU Pro model makes configuration much easier via a companion app called VidiU. Once you download and install this app from the App Store, you can connect to your device via Bluetooth.
One great feature of the VidiU Pro is the ability to monitor your network connections via an iOS app. This dashboard allows you to observe the speed of each internet connection at your disposal in real-time. It also displays info on latency, dropped frames, and other details about your stream.
Streaming Live with VidiU Pro: Supported Formats and Specs
Below, let's review a few of the basic specs of the VidiU Pro:
Output video at up to 1920 x 1080 full HD
50 or 60 fps output for a 720 p50/p60 input
Output bitrates up to 5 Mbps
Supports Base/Main H.264 compression profiles
Video scaler and deinterlacer included
Audio encoded using AAC-LC
Audio bit rates of 48 – 256 Kbps supported
HDMI input for video and embedded audio
Mic/line input
Multi-camera support via Live: Air iPad production app
The VidiU Pro doesn't support SDI inputs natively. However, you can use an adapter to make this possible.
The VidiU Pro features a small built-in battery for up to two hours of mobile streaming. Additionally, it supports external power via a 6-18V DC plug. Battery adapters are available so you can use your camera batteries to power your VidiU Pro.
In addition to recording to streaming, the VidiU Pro is also capable of recording to an SD card to ensure your footage is backed up.
Integrating ShareLink with an OVP
Since it's designed for mobile live streaming from the field, Teradek has strived to make it easy to connect the VidiU Pro encoder to your (OVP). The VidiU Pro integrates easily with partners like Dacast, IBM Cloud Video, and many others. Facebook and YouTube are also supported.
Whether you have a mobile application such as an iOS RTMP streaming app or a portable RTMP encoder, the RTMP protocol then delivers your live streams back from the ShareLink servers to your OVP. From there, you can distribute your live video to all your viewers in real-time.
The Cube 655TeraLink: A Remote Streaming Upgrade
If you're looking for an upgrade from the VidiU Pro, Teradek's Cube 655 provides several additional features. These premium features include:
Support for 3G-SDI connections
Upgraded 802.11ac dual-band Wi-Fi support
Bi-directional IFB
iPad monitoring
Color grading
The Cube 655 supports network bonding via the ShareLink service, which connects to the Teradek Core platform servers. This device and sharelink service allow you to manage IP video from multiple sources simultaneously.
Final Thoughts
Trying to live stream from a remote location with an unreliable connection is always a challenge. However, as we've shown, using the correct mobile streaming equipment, it's still possible to stream high-quality videos.
Now you know that you can still broadcast live production to your audience without WiFi if need be. You just need the right mobile streaming equipment. Properly equipped, you can tap into all possible signals to begin remote live streaming.
Utilizing the power of network bonding technology will allow you to stream live video streams by fusing just a few internet connections into one robust link. This way, you can stream even HD-quality broadcasts from the remotest locations. All in all, armed with the right technology, it's virtually always possible to live stream remotely.
Now that you know how to continuously deliver high-quality broadcasts remotely, it's time you chose a professional live streaming platform. Why not try Dacast?
Try Dacast's streaming solution risk-free, for free, for 14 days. No commitments. No credit card required.
What do you think about streaming live from remote locations? Have you tried any of these methods? Have you used VidiU Pro or a similar device? We'd love to hear about your experiences. Let us know in the comments, and we will get back to you! For more articles on related topics, you can check out the full Dacast blog archive. And for tips on streaming live video, you can also join our LinkedIn group.
Please note that this post was originally written by Max Wilbert. It was revised in 2021 by Emily Krings to include the most up-to-date data and information. Emily is a strategic content writer and storyteller. She specializes in helping businesses create blog content that connects with their audience.