Improving Your Business Continuity Plan With Video and Live Streaming
A strong business continuity plan is essential in today's world. The COVID-19 outbreak of 2020 has proven that. We all knew it was coming, but the effects on business (and daily living) caught nearly everyone by surprise. 
Organizations now find themselves scrambling to set up remote teams and adjust to work from home environments. While telecommuting is a major shift for some, other companies have thrived using remote workforces for years. 
Today, we are going to break down how successful work from home employees operate as well as offer guidance for those managing remote teams. Lastly, we will share how using live video streaming and video on demand can make life easier for everyone involved. 
Table of Contents:
Strategies for Working From Home

Effectively Managing Remote Employees

Using Live Streaming and Video On Demand To Improve Business Continuity
Reliable business continuity strategies are constantly evolving. Organizations need not have all the answers right away, but a basic plan (and the resources to make it happen) are key to sustaining operations. 
Fortunately, much of the infrastructure and workflow for remote officing already exists. Services like messaging apps, file-sharing systems, teleconferencing tools, live streaming, and video on demand. Tools that not only make the process easier but more effective and reliable as well.
Having time to prepare for this kind of operational shift is preferred, but that's not always possible. Coronavirus made working remotely more than just a perk but a critical measure of business sustainability. 
Today's article gives employers and employees advice for a less-stressful transition.
Strategies for Work From Home (WFH) Employees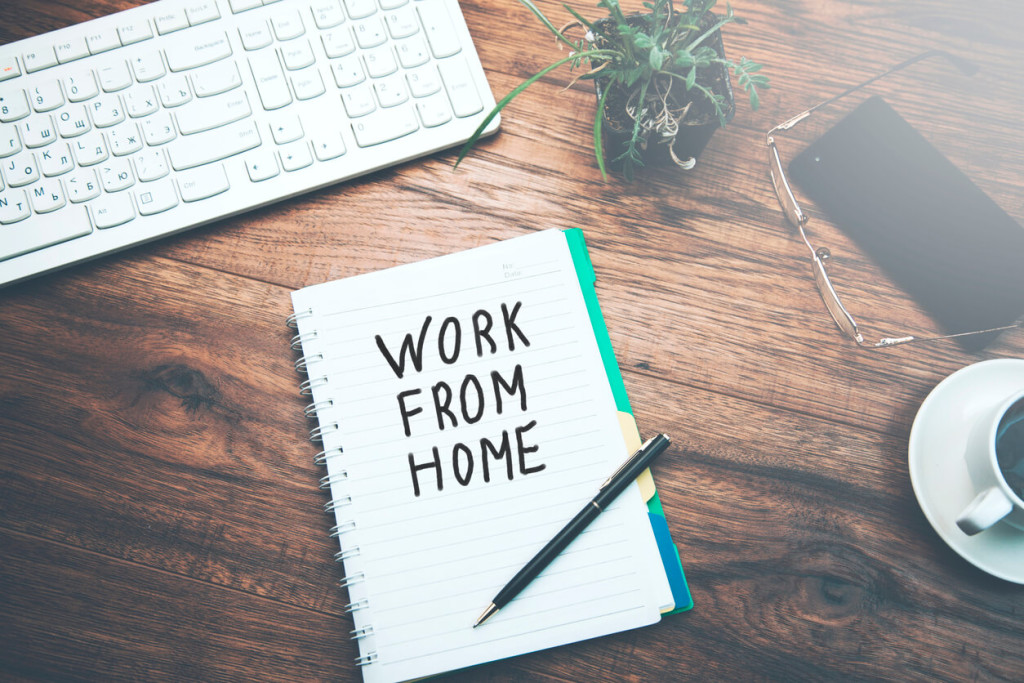 Working from home conjures up images of conference calls in pajamas and commuting from the bedroom to the kitchen. While that lifestyle might be fun for a day or two, being productive from home requires serious planning and effort. 
Home officing creates enormous flexibility but can also be a huge source of distraction. Loads of laundry, dirty dishes and a pantry full of snacks beckon you throughout the day. Thus, creating an environment that gives you permission to slack off – figuring you can catch up on any missed assignments later on. 
Not to mention the distraction of spouses or children who may be home also. To make it all work, it's important to map out your game plan before getting started. 
Create a designated workspace
A smart approach to home officing that allows you to switch into productivity mode and mentally prepare for the day ahead. The key is to reserve a space just for work and not personal activities. The area can be a spare bedroom, a closet, or a quiet nook in your backyard.  
The specific location doesn't really matter – so long as you feel comfortable, have good internet/phone service, and spare electrical outlets. Play around with this a bit and find out what works best for you. You may also want to invest in a nice chair, standing desk, or other ergonomic accessories if you plan on being there long term.  
Enforce boundaries
Daily schedules are a great way to let the family know when you're working and can't be disturbed. Hang a sign on the door that says "busy" or "free" to let others know what your current status is. Use red and green colors to alert children when mom or dad are busy and need their space. 
Explain that you're not be disturbed (barring an emergency) when these signs are up.
Establish a Routine
Similar to a designated workspace, establishing a routine and available hours helps to create work and home life boundaries. In other words, clearly defining when you're "in" and "out" of the office. If not, you'll find yourself working all hours of the day and neglecting time with your family and friends (or yourself). 
Define expectations
To avoid problems, clarify that you're on the same page as your employer. Find out exactly what's expected of you while you're away from the office and who to contact if problems arise. Common questions may include:
Who do I report to? 
What are my working hours?
How often (and through which methods) am I expected to report in?
What are my assignments? 
How will my performance be evaluated?
What resources are available to assist me?
Ensuring both sides are in agreement avoids misunderstandings and promotes trust. 
Schedule breaks
Just like in the office, you'll want to (and should) take breaks and step away from your desk occasionally. One of the perks of home officing is being able to take 10-15 minutes to stretch or walk around the block and get some sun. 
Use this time to squeeze in a few bodyweight exercises (to get the blood pumping) or just sit quietly for a few and read or meditate. These short breaks not only keep you active but allow you to come back to the table with more creative energy and focus. 
How To Manage Work From Home Employees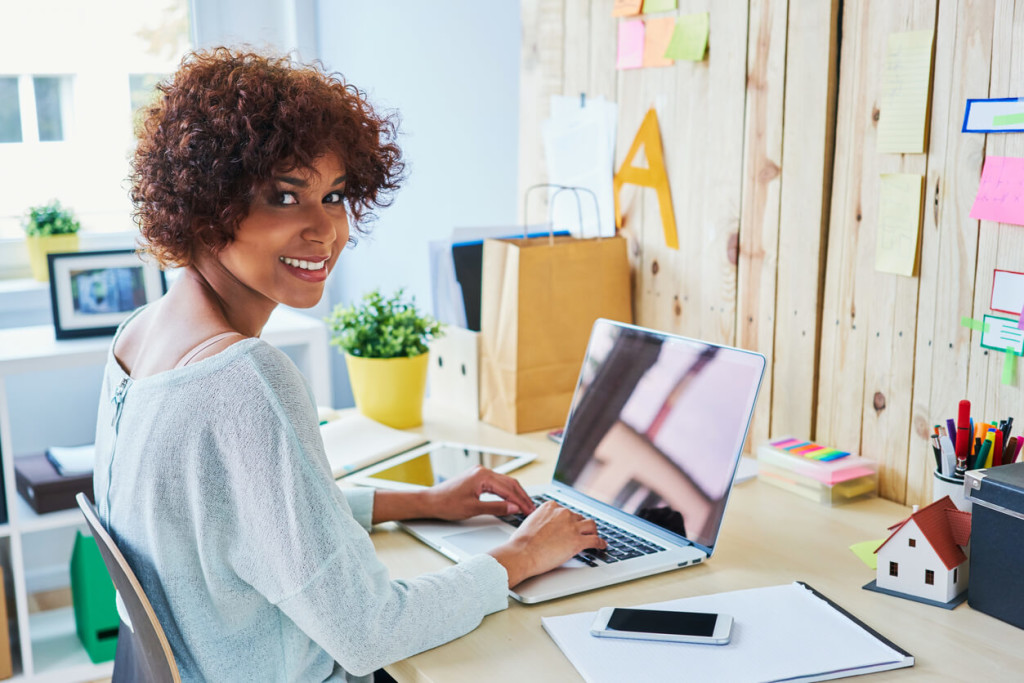 Business continuity planning is about creating systems to avoid and recover from potential threats. A big part of this planning is ensuring personnel and assets can function quickly after a disaster. In other words, forecasting the worst and taking steps to mitigate the effects when it happens. 
Beyond keeping the business operating in the short term, WFH guidelines can be a source of comfort for employees. Continuity plans help workers know where to turn and what to do in the face of adverse events. Especially when normal resources are not available or when switching to remote operations. 
Communication
Without a doubt, communication is one of the most important aspects of continuity planning. In times of uncertainty, frequent communication is one of the best ways to calm, reassure, and stay engaged with employees. Emails, phone calls, and text messages – along with web updates, press releases, and video conferencing – make getting the word out easier than ever before. 
Whichever delivery method you choose to go, be sure employees know what's expected of them and where to turn if they need help. Some common examples include project ownership vs. responsibility. One person or group may ultimately own an assignment, but they can delegate certain parts or tasks to others. 
Knowing who is in charge of what helps to avoid misunderstandings
Employers also need to be clear about the work being assigned and the expected delivery dates for completion. Employees also need general guidelines about what is considered acceptable (vs. not) for deliverables and project outcomes. 
Trust your team
Working remotely is an opportunity for employees to shine – showing they can adapt and overcome. However, this scenario can also bring about negative feelings if managed improperly. During times of uncertainty, management should delegate assignments to keep workers busy and engaged. 
But don't micromanage them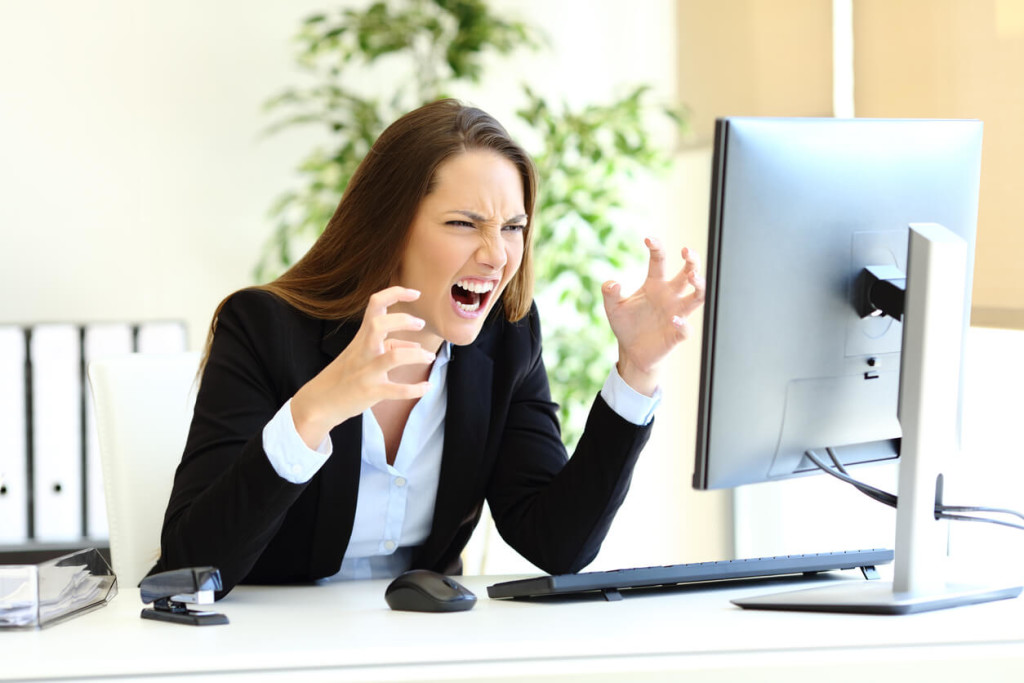 Trust your people. After all, you wouldn't have hired them in the first place if you didn't. Sure, you'll want to maintain accountability (and check-in from time to time) but don't badger your employees – especially not right now.
Going remote can be a confusing, stressful time for everyone involved. In a period of crisis, adding more friction is a sure-fire way to create resentful, low-performing employees who may not be able to give their best. They may also harbor bad feelings towards the organization once life gets back to normal. 
Stay Flexible
As with any other major change, you need to temper your expectations for what gets done in a given timeframe. At least in the beginning. Going remote is a huge shift for those accustomed to traditional office environments and may cause a bit of shell shock. 
However, as time goes on – and employees find their groove – production will increase as everyone gets familiar with the process. 
How Live Streaming and Video On Demand Can Help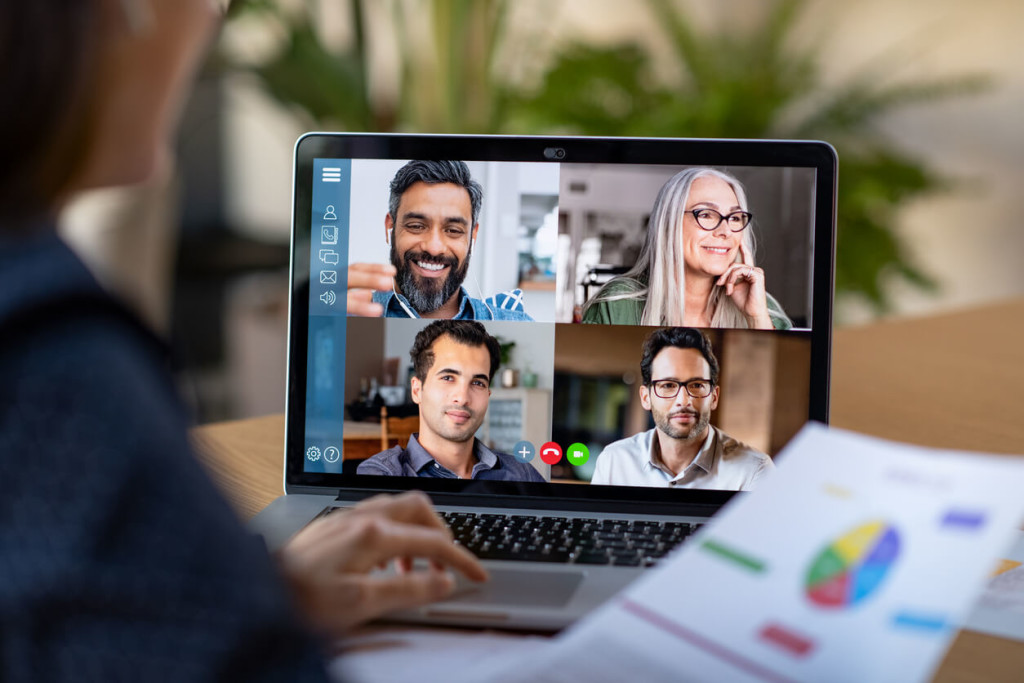 With so much uncertainty right now, innovative companies are turning to video and live streaming to overcome adverse circumstances. Sure, emails and phone calls have their place, but these mediums just don't resonate the same way as video. At least not with the same emotional power and confidence needed for reassurance.
Studies show video is the preferred communication method for audiences today. If you can't meet face-to-face, video is the next best option. Here are a few reasons why.
Internal Communications
Similar to traditional news broadcasts, video is a great way to keep employees informed about both what's happening now and what comes next. Think press releases, internal memos, and status updates. Live streaming is the perfect way to let teams know about shifting priorities and keep everyone in the organization on track. 
Video brings a level of comfort to an otherwise unpredictable situation.
Leaders don't need to have the answer to every question, but speaking honestly about problems, slowdowns, or unknowns creates respect and puts workers at ease. Especially if phone lines remain busy or response times are longer than normal. 
When in doubt, err on the side of sending more info than needed rather than less. 
Employee Support
Video (especially video on demand) is the perfect method to support employees in times of transition. Organizations can record and distribute tutorials for assignments that may be new or unclear. Or create walk-throughs for unfamiliar technologies or software. 
For sensitive information, video service providers like Dacast offer integrated security and access controls. These measures ensure your content stays safe and only authorized personnel are granted access. 
Sharing these files in your VOD library, along with posting detailed FAQs on your website, makes life easier for everyone. Tech support staff avoid being overloaded with calls or emails and employees can stay productive. Once these videos are made, links can easily be shared online, by email, or in social media posts or updates. 
Video guides are often easier to understand which helps to resolve problems faster. 
You avoid much of the back and forth and time-wasting associated with other forms of communication. And you don't need to have a room full of fancy equipment to get started. You can even record and stream video from your phone. 
Staying Engaged with Your Audience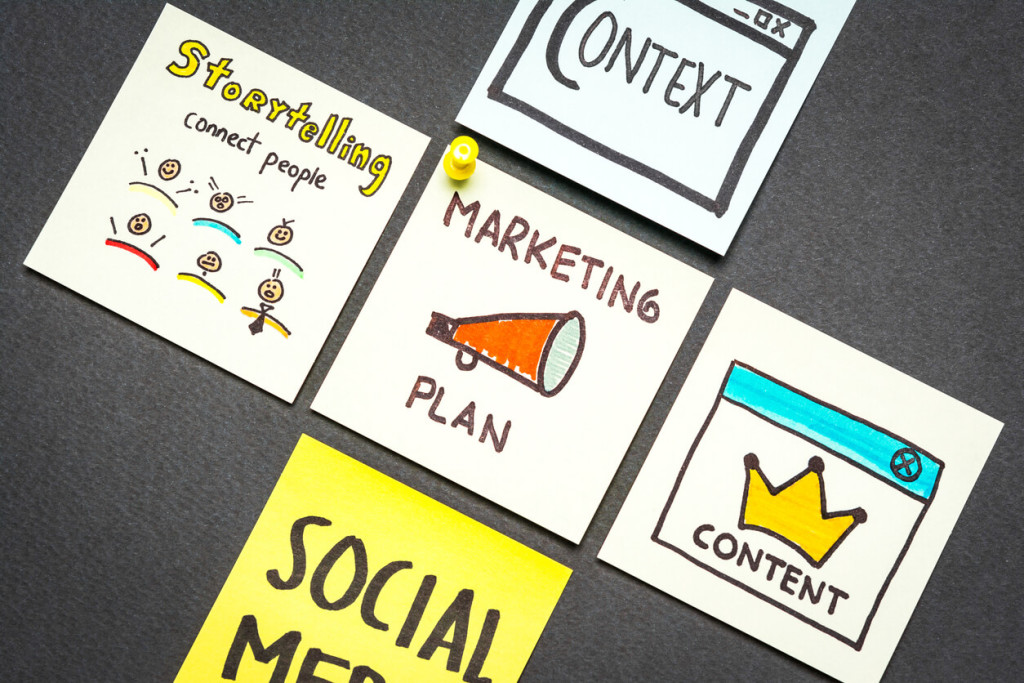 With events and travel being canceled, organizations are rethinking how they conduct business. Instead of canceling altogether, many are turning to virtual events or moving their operations online. Beyond just staying afloat, there are other benefits of implementing live streaming and video into your brand. 
Expand your reach – live streaming allows you to host more attendees than might have otherwise been possible. Video alleviates many of the travel or scheduling issues that plague traditional events. Online events also reduce costs and – in today's world – negate the health concerns of large gatherings. 
Live streaming is an affordable, effective way to reach people on a global scale. 
Extend the life of your content – once recorded, live streams can be added to your video-on-demand library and used again and again. Share replays with those who could not attend or package the event and monetize it as a product or digital course. You can even edit the video and share it as content on your website or on social media. 
Keep conducting business – rather than throwing in the towel and hibernating, hosting virtual events (and using VOD) allows you to continue generating revenue, keep employees and customers engaged, and make the most of a bad situation. 
Once operations get back to normal, your video hosting strategy will continue to add value (and options) to your business continuity plans.  
Best of all, using online video works for everyone. 
With doors closed or attendance down, churches and worship centers are using live streaming to continue getting their message out. Schools and universities are taking their curriculum online and educating students. The same goes for marketers, publishers, agencies, and anyone else who wants to continue training, serving, or generating revenue from their audience. 
Using video shows the public your brand is reliable and able to navigate storms of uncertainty. Brands who display leadership during these times often grow their audience afterward and uncover new opportunities that didn't previously exist.
Conclusion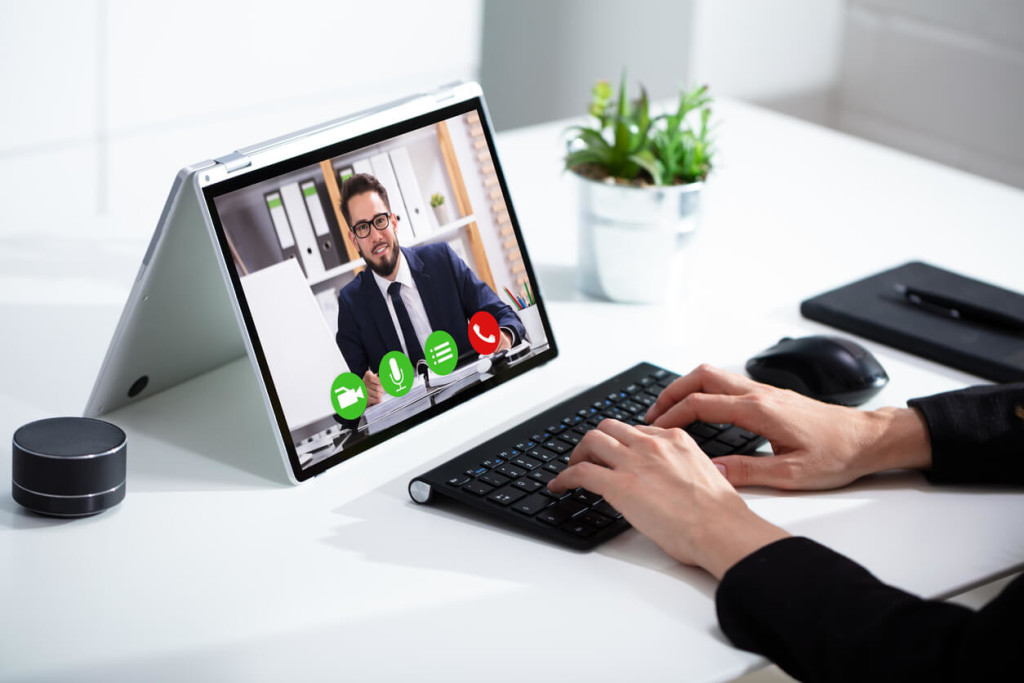 When it comes to a robust business continuity strategy, planning and information are key. Employees need to have a safe, comfortable place to work and the resources necessary to do their jobs. Employers must set clear expectations and provide timely information. Yet, do so with trust in their people and compassion for the situation.
Video is an essential component that can be used for internal communications, addressing employee/customer needs, and nurturing brand loyalty. Live streaming and video on demand can help organizations of all types to continue operating efficiently, generating revenue, and serving the needs of their audience. 
Fortunately, it's easy to get started. Using the resources you already have – and partnering with a professional video solutions provider – can have you up and running in no time. Dacast offers affordable pricing, 24/7 tech support, and dedicated reps to help with the transition.   
If you're ready to find out how our optimized live streaming and VOD solutions can support your business, check out Dacast's 14-day free trial (no credit card required) and see for yourself. Just click the button below and you'll be signed up in minutes. 
Thanks for reading. If you have any questions or experiences to share, please let us know in the comments. And for regular tips on live streaming, join our LinkedIn group.